Lewis Hamilton believes it will be "quite hard with the concept we have" for Mercedes to close the gap to the front of the Formula 1 field and admitted after the first practice session of 2023 that the team "is a long way off".
Mercedes wasn't expecting to be in victory contention at the Bahrain Grand Prix after it looked to be not only a step behind Red Bull and Ferrari during the sole pre-season test but surprise package Aston Martin too.
Hamilton's team-mate George Russell expected Red Bull "to be in a league of their own" heading into the weekend and the opening day of practice did little to change the opinion of the Mercedes drivers.
"We find out we are a long way off," Hamilton said when asked what he learned from Friday's running.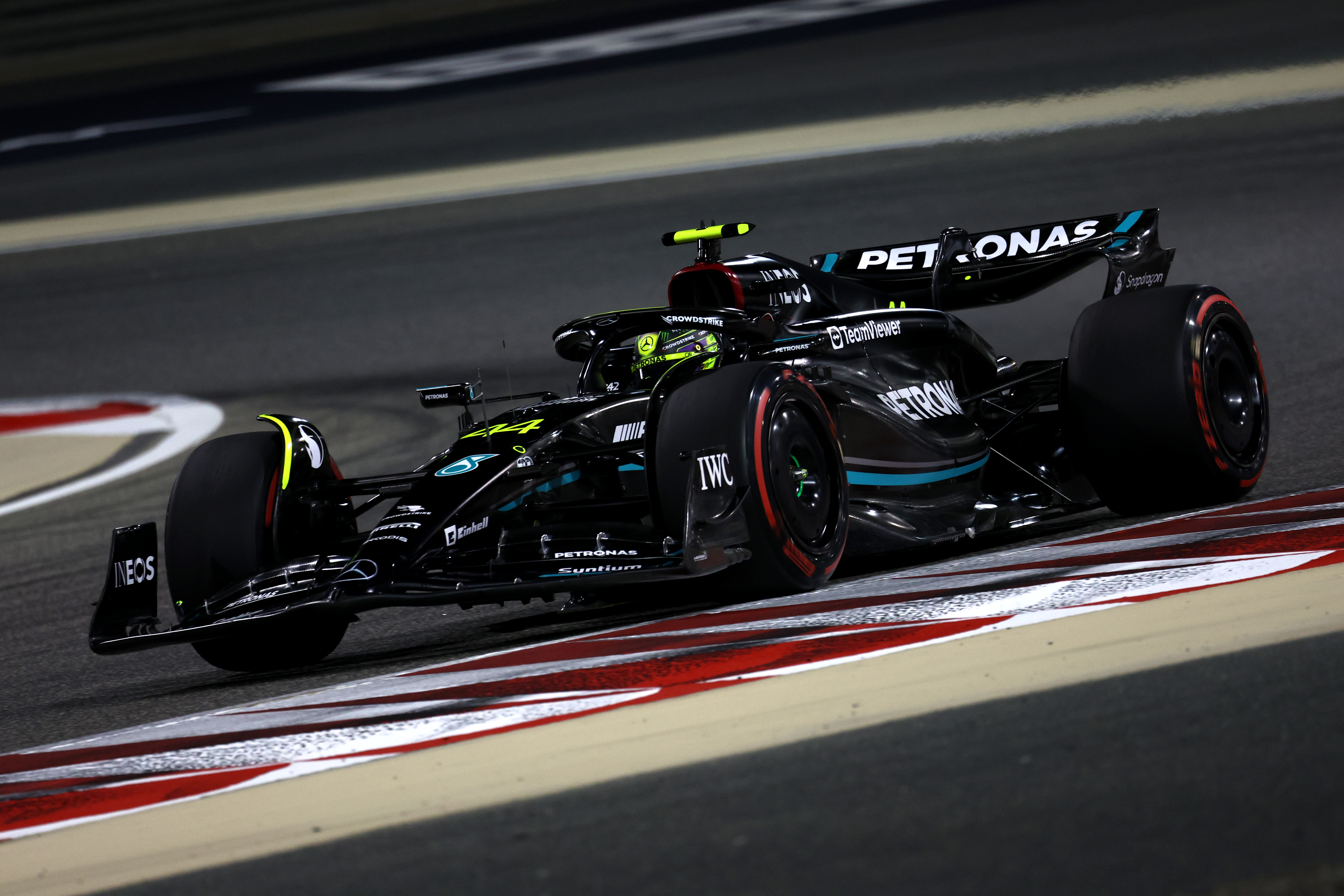 "We kind of knew that already from the test but it's a big gap. Just trying everything I can out there, it is what it is, we've just got to work at it."
For the second consecutive season Mercedes – which won 15 of the 16 titles on offer between 2014 and 2021 – finds itself adrift of the front and Hamilton believed the gap is even bigger than it was at the start of 2022.
"I have to be hopeful, there was good progress through last year but the gap wasn't as big as it is now," Hamilton said.
"Do I believe we can close the gap at some stage? Yes, but I think it's quite hard with the concept we have."
While other teams have shifted their designs closer to Red Bull's championship-winning concept over the past 12 months, Mercedes opted to stick with a similar philosophy to its troubled W13 for this year's car, with the team keen, in the words of technical director Mike Elliott at the car launch, "not to throw it all away and start again".
Mercedes has "evolutions of its sidepod" that could be introduced later in the season according to trackside engineering director Andrew Shovlin.
"In terms of the concept we'll look at where we are this weekend and in the early races," Shovlin told Sky Sports F1.
"There's a lot that we need to evaluate anyway. If we've got a car that we've managed to eradicate porpoising from, we've got something we can build and develop on.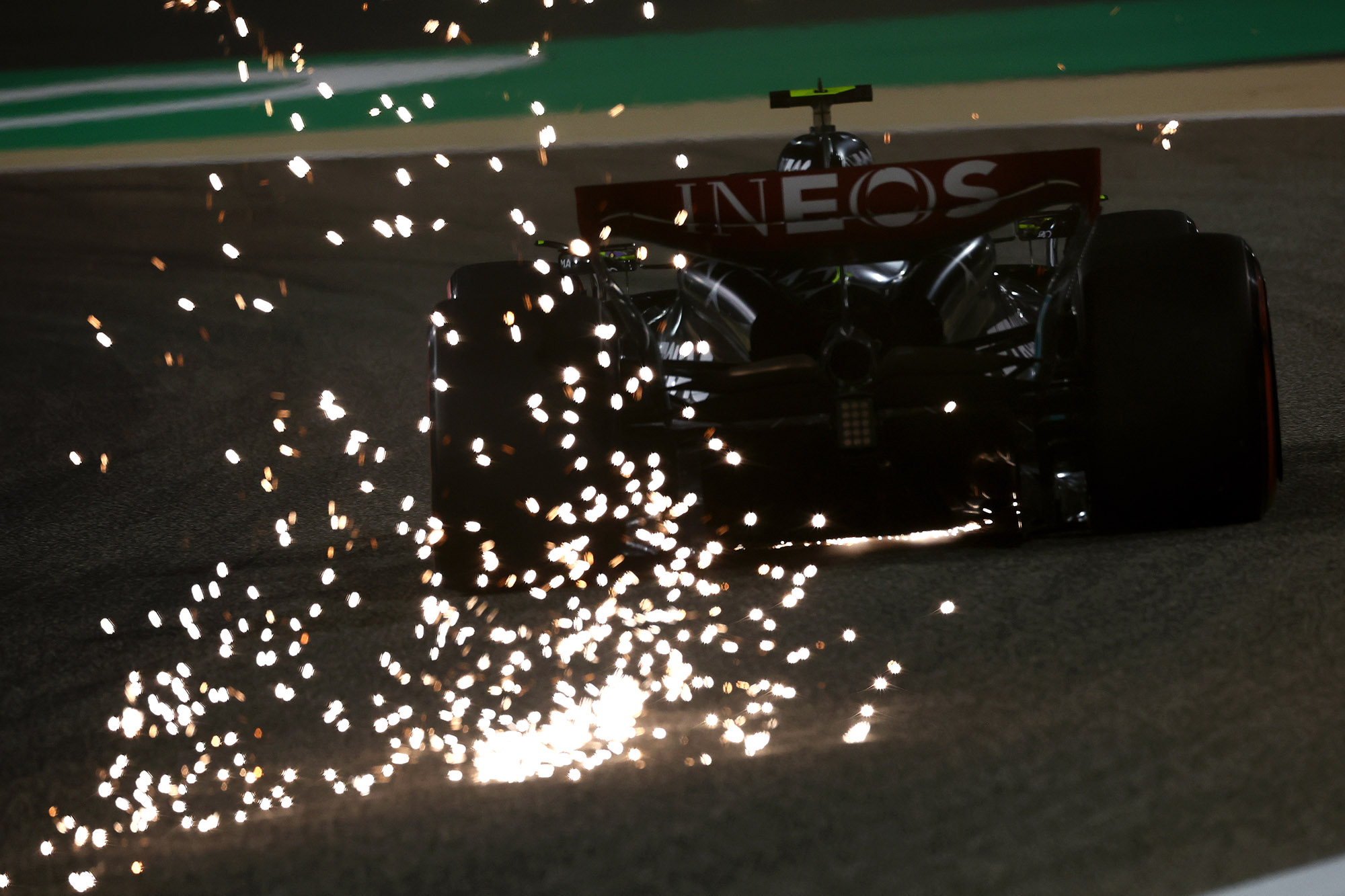 "We're looking at other cars all the time and trying to take any initiatives that we can apply to ours, that's happening constantly."
Hamilton reckoned Red Bull was a second a lap faster across the long runs in FP2 in Bahrain and thought the Mercedes W14 did not have anywhere near the pace to match them on the short or long runs.
"I think I've got the car to the best place I can get it set-up-wise," he added.
"So we'll continue to tweak little bits here and there, but it's going to be small bits here and there which is milliseconds, it's not going to be the closing of the gap of a second.
"Nonetheless, we'll keep our head down tonight, we'll go through the data, we'll continue to work and try to progress tomorrow.
"We've got to try and find out if there's any way we can add performance."
Hamilton said he feels Mercedes doesn't deserve to be in this position after the hard graft he's witnessed the team putting in.
"It looks like the Aston is second and we're [Ferrari and Mercedes] between third and fourth," he said.
"So we're either where we were last year or if not that, then a little further behind.
"It's difficult for everyone and it's not where anyone in the team wants to be, certainly not where I believe everyone in the team deserves to be because everyone continues to work so hard, really [being] so courageous and thoughtful in their process.
"We're just on the wrong track, we've just got to continue to graft away and find a way to get ourselves back on track. Right now, we're a long way off from the guys in front."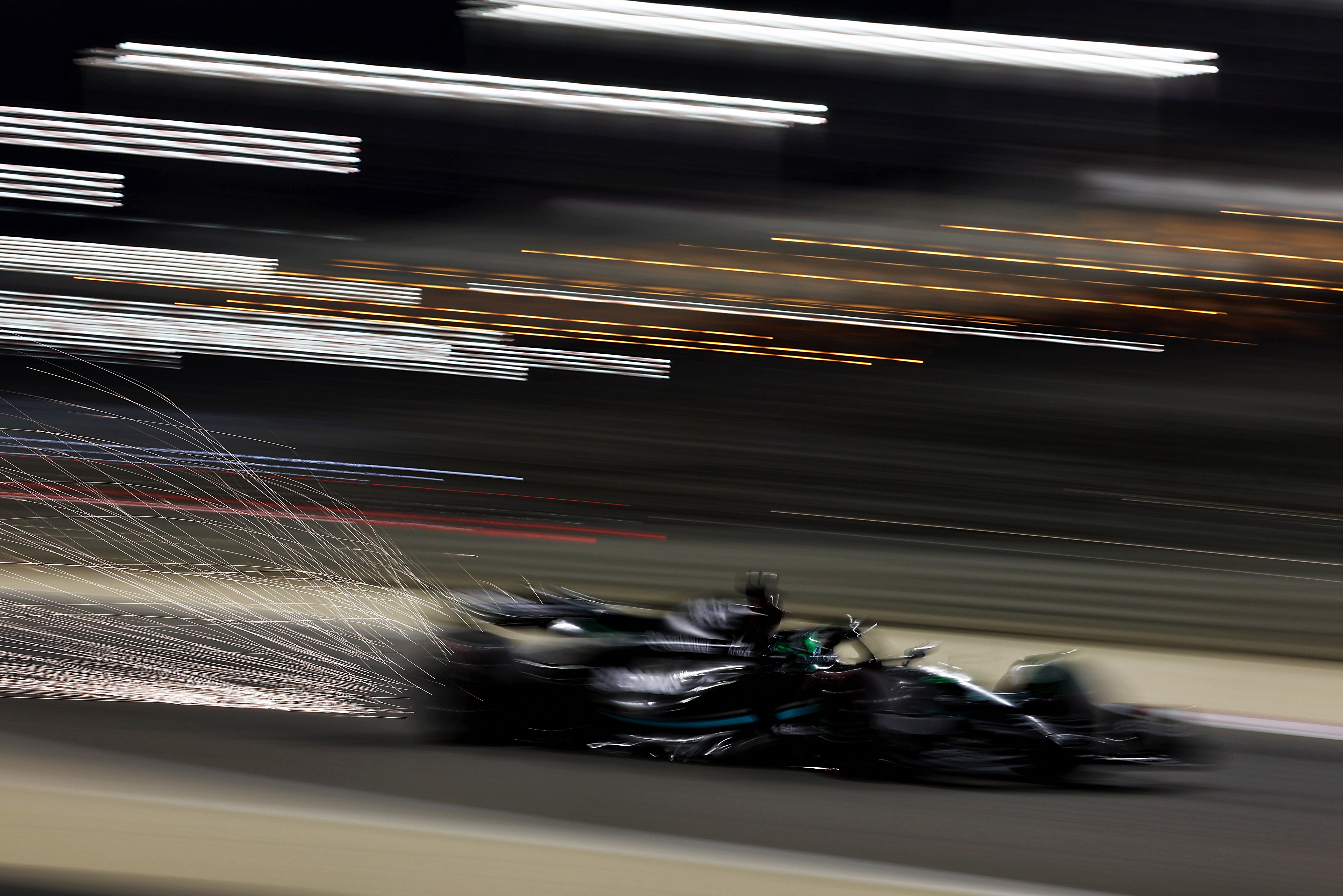 Russell suspected Mercedes will once again have stronger long-run pace than one-lap speed but thought it was still "difficult to know" what the true pecking order is.
"There's a few teams out there looking very strong, obviously Aston Martin is probably the biggest surprise, they've clearly done a very good job over the winter," Russell said of his rivals.
"But we just need to look over the data and see what we've learned from last week to this week, we've made some big changes, see if that's worked as we anticipated and go from there.
"Clearly we want to be higher up the timesheet than we are."