Without Fernando Alonso, the 2023 Formula 1 season opener would have been devoid of hope.
One can only applaud the quality of work Red Bull has conducted over the winter to give world champion Max Verstappen a car he could so convincingly dominate the Bahrain Grand Prix with.
However, it does little for anyone's hope that a tame 2022 season could be followed up by a closer fight this year.
Step forward Alonso, his podium on his first start with Aston Martin, and the slim hope that maybe F1 2023 will have a rather unlikely saviour.
It's a surprise to consider Alonso as the hero F1 may sorely need this year. Not just because of the massive leap it required of Aston Martin to become a reality. But because Alonso is the self-described "bad guy" of F1.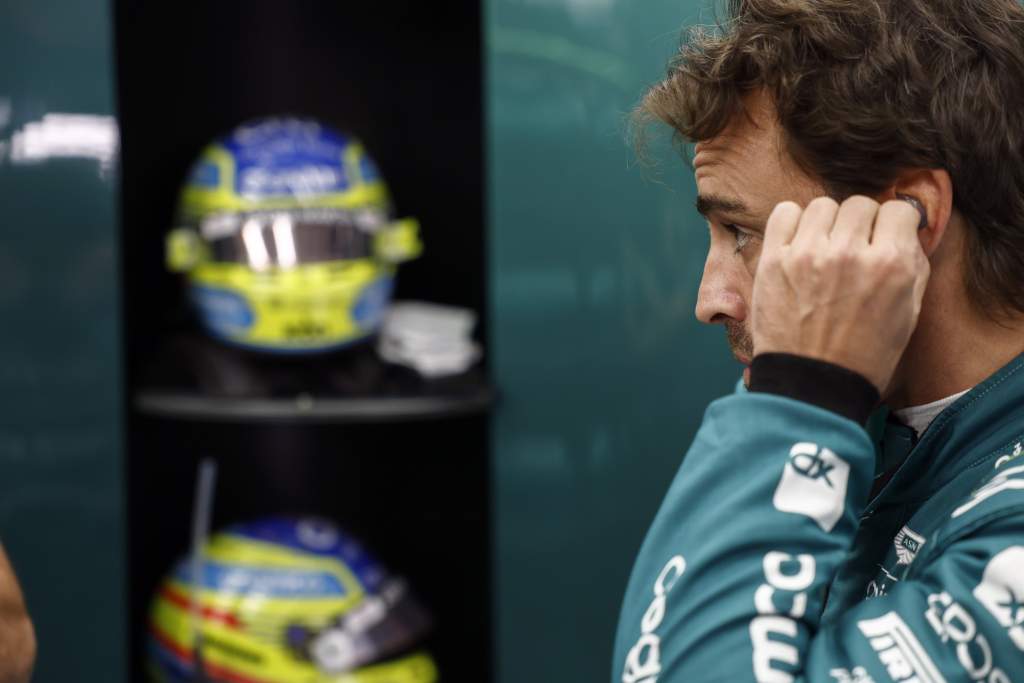 Nobody does F1 pantomime villainy like Alonso has over the years. He has given F1 real box-office value on track and off it. For evidence of the latter, take an episode in the latest series of Netflix's Drive to Survive.
As Alonso's controversial exit from Alpine to join Aston Martin for 2023 is about to play out, Alonso says in his talking head interview: "In Formula 1 there has to be always good characters and bad ones. Heroes and anti-heroes.
"I am on the dark side."
Exactly what Alonso means by this, only he knows. But it fits the view he is happy to embrace a role he feels he's been unfairly cast in. An 'if you can't beat them, join them' mentality – and if so, he's very good at it. Not because he is a villain, by any means. But he can play up to it so effectively.
Perhaps it is just where his career naturally gravitated as he spent more and more years in midfield machinery unbefitting a driver of his stature. Alonso has always been one of F1's great entertainers, on track and off it.
"Bye-bye," he waves in this Netflix episode, Aston Martin move revealed.
"I'm still the bad guy."
Well, no longer. Not judging by the reaction to his and Aston Martin's form in Bahrain – both the test and the race – and the feeling that Alonso may need to pick up a ball dropped by both Ferrari and Mercedes.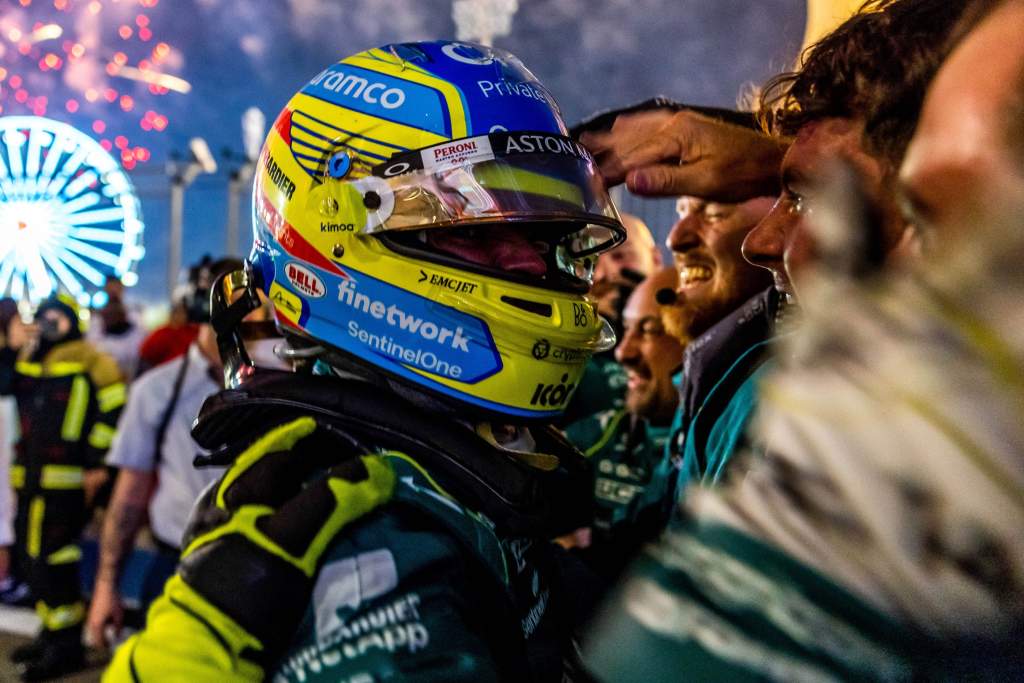 If Alonso's going to play the hero, it's a welcome change of role. It is immensely more satisfying to see Alonso as a headline act in F1, rather than as some amusing sideshow, and that is something he has not been allowed to be for quite some time.
Alonso is in the position of being the driver we may depend on to trouble Red Bull because of the underperformance of bigger teams.
He called his third-place finish in Bahrain "a perfect start for this project" and even though Aston Martin had expectations of a good step over the winter this is genuinely above expectations.
"The aim in 2023 was getting the mix in the midfield, maybe leading that midfield and get close to the top three teams eventually," said Alonso.
"But even a podium maybe was not on the radar in 2023. And we found ourselves the second-best car in Bahrain, just behind Red Bull."
Aston Martin has done a better job of creating a better aerodynamic platform than Mercedes, the works team, while using the same windtunnel and the same mechanical platform at the rear of the car.
And the AMR23 looks like a better race car through and through than the SF-23, or at least did in Bahrain. It's more reliable too.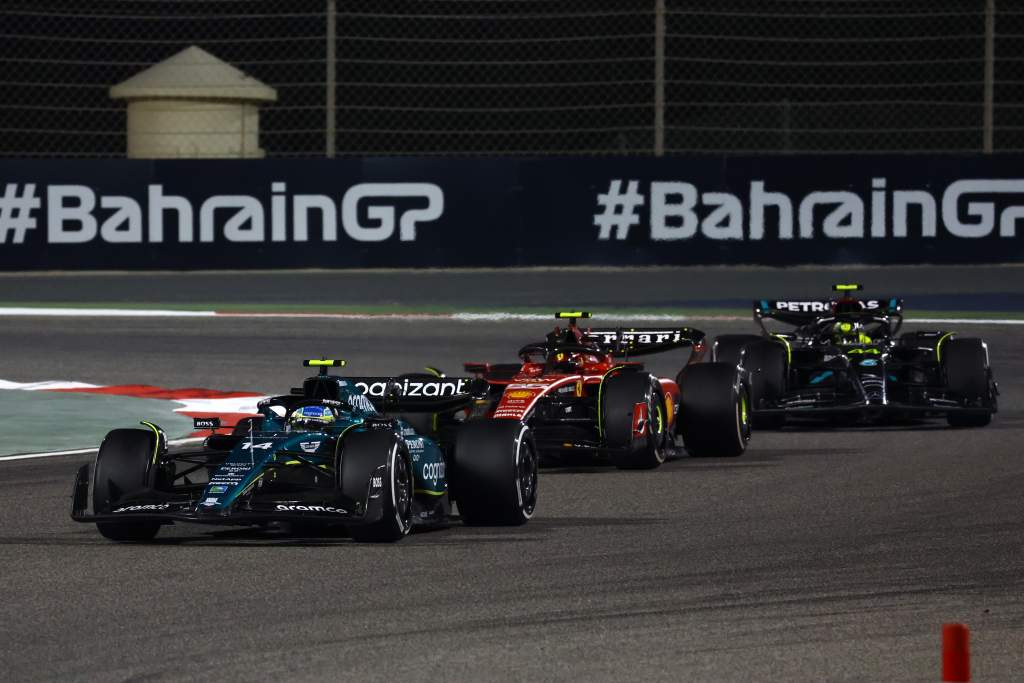 So, it's little wonder Alonso is so pleased. He has helped humble some of the biggest teams in Formula 1. Although the way Alonso talked of his bosses past and present was not exactly humble itself.
"You need to have the vision and the ambition of Lawrence Stroll, of our leadership and our management, because the opportunities are there for everybody but it seems that only one team is willing to do whatever it takes to win," said Alonso bluntly.
"I'm proud to be part of this organisation."
Alonso can be afforded a moment to bask in the glow of what looks like an excellent late-career decision.
Aston Martin is an ambitious project, hugely ambitious. And this isn't a team in the same bracket as Williams or Haas. But let's not kid ourselves into thinking it's in the same bracket as Mercedes or Ferrari either.
It wants to get there, but it isn't there yet. Aston Martin should be aiming to try and beat McLaren and Alpine in the interim. But at the start of this season it has thrashed those teams and produced a faster and/or more reliable package than Mercedes and Ferrari.
If every team in F1 performed to its maximum, Alonso and Aston Martin would be a footnote in 2023. That is just a reflection of where each team should be at right now, rather than their potential.
Instead, while Aston Martin has stepped up, some of the biggest teams have slipped up.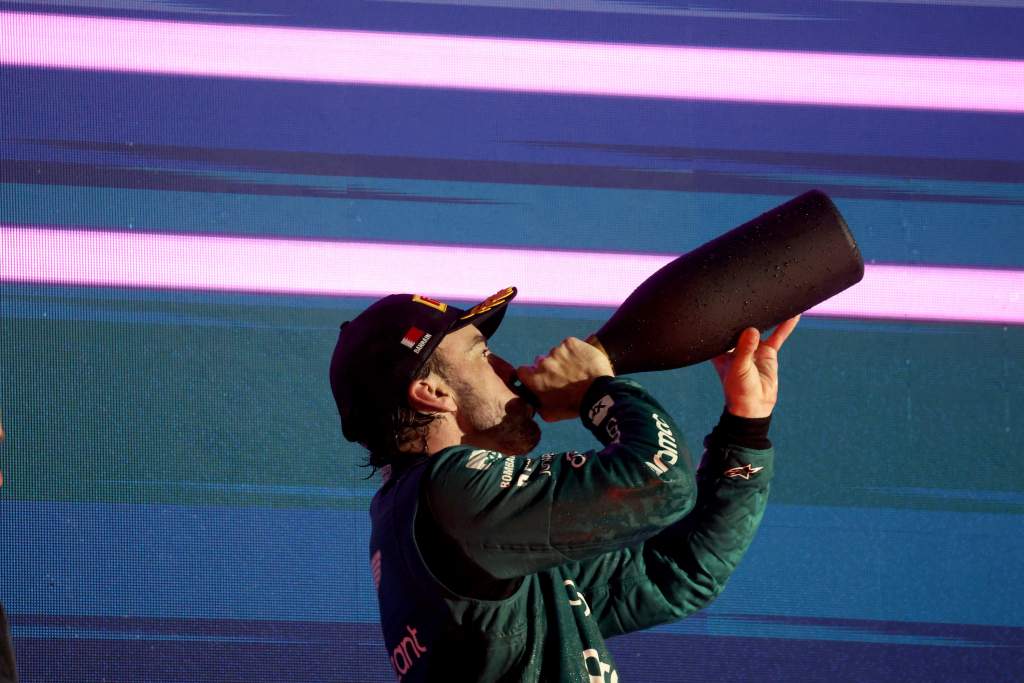 Of course, we must be realistic. With a straightforward race Alonso would still have finished around half a minute shy of Verstappen. And maybe Bahrain exaggerated the strengths of the Aston Martin and it will fall behind Ferrari or Mercedes (or both), to a position that stops Alonso having much of a say in the 2023 narrative after all.
But Alonso believes this project is at the start of a steep improvement curve. He described the AMR23 as "basic" on Saturday and on Sunday night pledged that "this is just the beginning".
"This is not the final car, this is just the starting car of this concept that we changed over winter," he said.
"I think some of the top teams just kept the philosophy that they had last year. Red Bull or Ferrari kept more of the same shapes. Just, fine-tuning things and making perfection of that good baseline that they had.
"For us, it was much more difficult. We have to change 95% of the car.
"So, I guess there is more to learn from the car, and there is more to come on our side."
That could be the glimmer of hope F1 needs when faith in a challenge to Red Bull is already extremely low.