Charles Leclerc facing cameras and microphones to address a demoralising Ferrari failure is an unfortunately familiar sight in Formula 1, reprised at last weekend's Bahrain Grand Prix.
It was the latest example of something that was a dominant theme of the 2022 season. As poor reliability and other factors doomed Leclerc's title bid, it was far from a pleasant experience to have to meet him face-to-face and talk about another setback.
Unsurprisingly, his demeanour shifted through that experience.
In Spain last year, in the wake of the first sign of Ferrari's engine fragility that would spark the unravelling of its championship ambitions, he tried valiantly to disguise his frustration and instead galvanise his deflated team. And did a good job of it.
But as he stood before us in Bahrain on Sunday evening, he looked and spoke like the Leclerc we heard from later in the 2022 season; just a bit dissatisfied, and not that interested in accentuating the positives.
No driver should be expected to be happy in such circumstances. It's especially unreasonable to expect too much of Leclerc when he's just had a 'not this again…' kind of setback.
Shrugging it off just didn't look possible. It must be galling to work so hard just to find out the car is simply not quick enough, to know that these early weeks look like a case of damage limitation yet already Leclerc is 25 points behind, and to feel like the championship is already a bleak prospect as a result.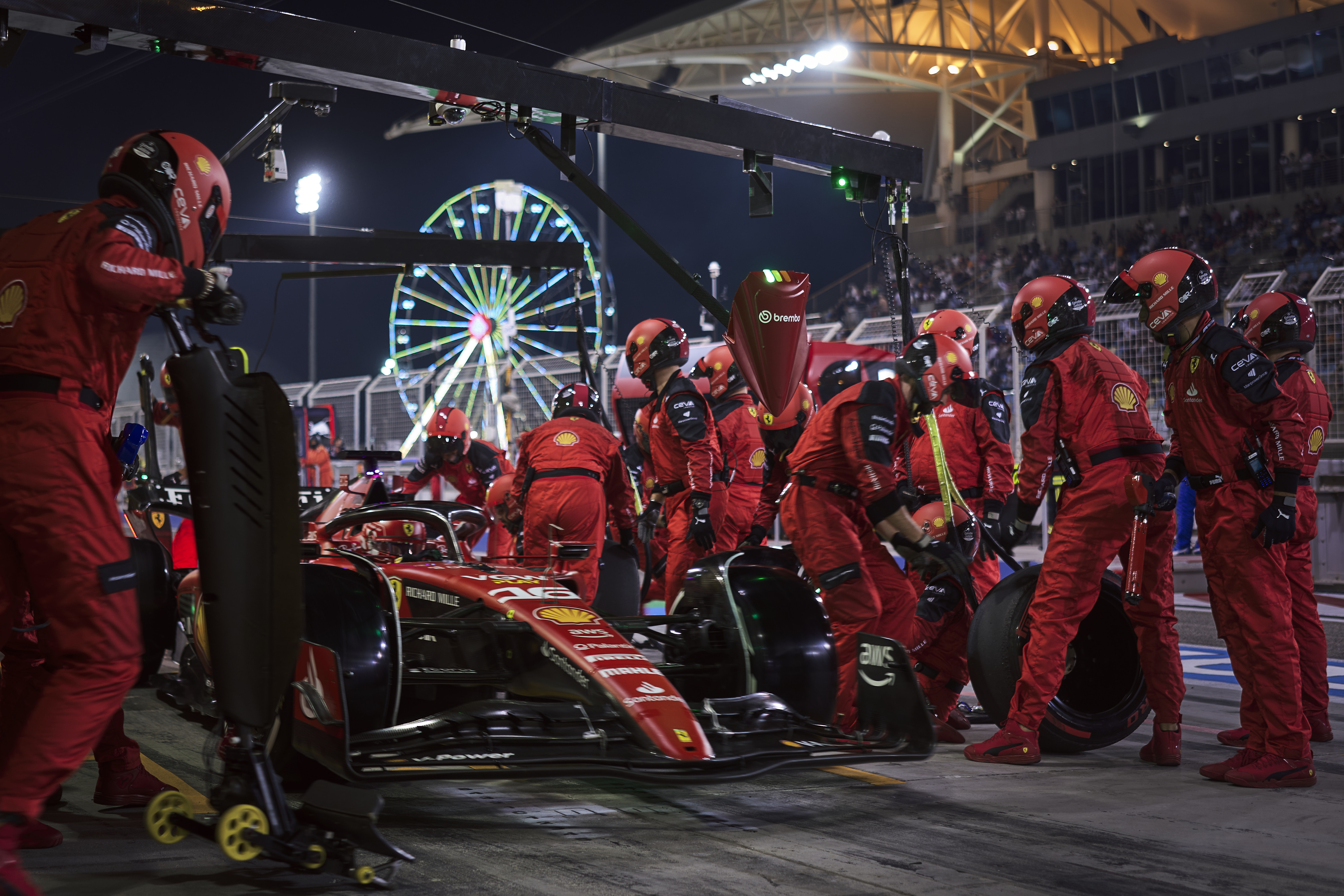 In the context of reliability problems being the Ferrari priority over the winter, and to fall at the first hurdle, this is far from an isolated incident either.
As Leclerc suggested himself, how can you look for positives on a day like this?
Having to face the media after disappointment is something every driver has to go through at some point. For Leclerc, the experience stretches right back to the start of his Ferrari career, when a problem in only his second race for the team – in Bahrain, coincidentally – denied him a deserved first victory.
Four years on, Leclerc is not counting the cost of a lost win. But actually, that just meant the usual consolation for his disappointment was missing. Which may be why this was so demoralising.
Despite team boss Fred Vasseur's claim that Ferrari was able to match Red Bull in the opening stint, really this was just Leclerc containing the second one (Sergio Perez) while Max Verstappen disappeared up the road. Leclerc said he was a second off the pace.
This just wasn't the case last year. Losing wins or podiums was, in a way, slightly more palatable because the sheer performance of the Ferrari was an easy 'get out of jail free' card.
It takes away some of the bitterness if a driver can be enthusiastic about looking forward to getting back into the car and fighting for more wins. It represents hope that what is lost now can be gained back later.
Leclerc and Ferrari don't have that in the same way this time.
There was a video later on Sunday evening where Leclerc walked round the Ferrari garage, finding people one-by-one, shaking hands, leading by example. He's hardly the type to take this out on his team-mates. He's good at moving on.
The worry that will linger beyond any initial frustration is simply that this disappointment is part of a wider and not particularly promising outlook for the season.