Yuki Tsunoda's 2021 Bahrain Grand Prix promised so much. Here was a 20-year-old gem from the Red Bull talent conveyor, who 'speedran' his way through Formula 3 and Formula 2 and was now immediately down to business in F1, bringing home points on his very first start and becoming an immediate threat to incumbent Pierre Gasly.
As we now know, that race set a tone that the rest of 2021 and most of 2022 did not follow. Tsunoda made only very gradual inroads towards Gasly, he's had his maturity and work ethic questioned, he's crashed some cars and appeared, to many though it seems never really Red Bull itself, a prime candidate to be replaced.
In some way, then, a good 2023 Bahrain GP, with a new team-mate in tow, could represent a fresh start, Tsunoda charging into his 'second' F1 career as a more refined, pacier, more consistent version of that super-exciting F2 rookie from three years ago.
And though the new AT04 disappointed big-time at Sakhir and Tsunoda's quest for points came up just short – marking the first time in F1 that he's non-scored in Bahrain – a 'fresh start' is exactly what it looked like.
There was a lot of buzz surrounding Nyck de Vries' first race as part of the Red Bull camp, owing to his stellar Monza debut with Williams last year and all the gushing coming out of AlphaTauri about his feedback, boosted by his many, many years of single-seater experience and accolades.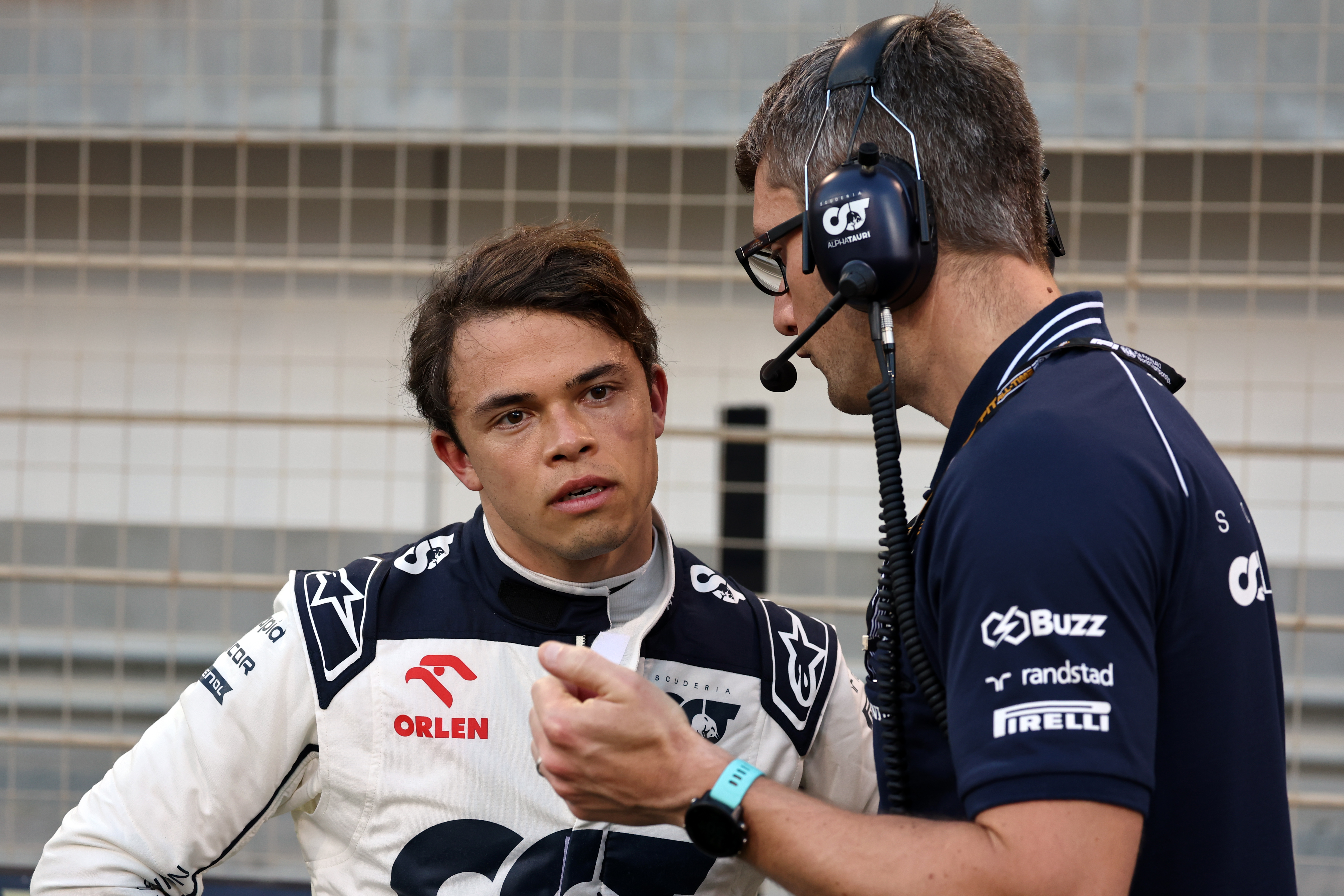 That buzz may be reflected in pace down the line – for all his motorsport experience De Vries is an F1 rookie, and a rookie's pace can fluctuate massively in early races (it is tempting, as always, to bring up the example of Charles Leclerc starting out as second fiddle to Marcus Ericsson at Sauber and then leapfrogging him in the blink of an eye to ascend to F1 superstardom).
But for now, we only have Bahrain to go by, and in Bahrain, Tsunoda ran circles around De Vries.
---
Tsunoda vs De Vries in Bahrain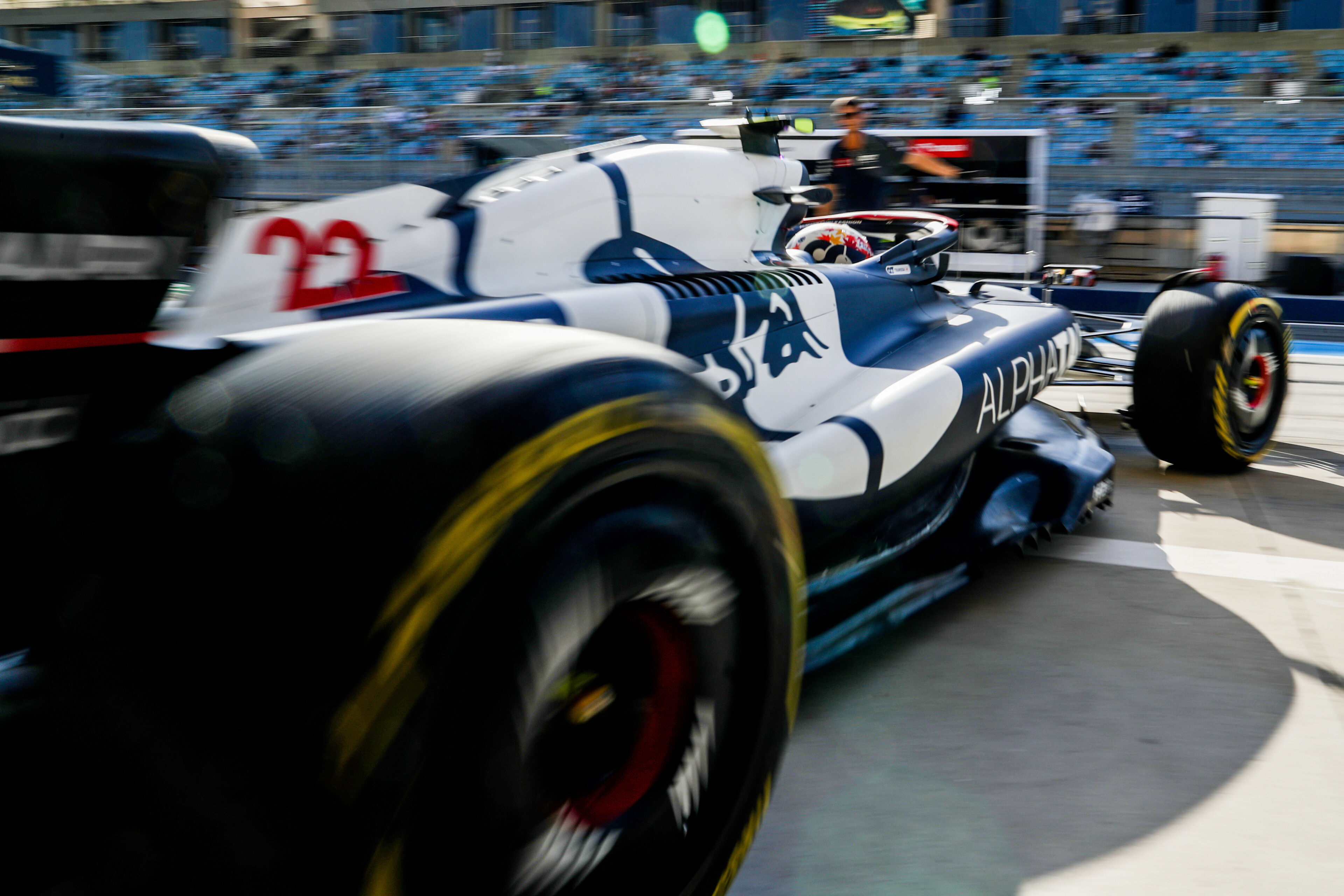 FP1
Tsunoda 1m35.015s
De Vries +0.387s
FP2
Tsunoda 1m32.525s
De Vries +0.080s
FP3
Tsunoda 1m33.475s
De Vries +0.607s
Q1
Tsunoda 1m31.400s
De Vries +0.721s
Race
Tsunoda 11th (+1m30.870 from leaders)
De Vries 14th (+1 lap from leader)
---
Both Tsunoda and De Vries did three runs in Q1 and it meant Tsunoda ran out of tyres for Q2. His best Q1 lap appeared genuinely stellar – even though his assertion it would've been good enough for Q3 is only true if you add a couple of tenths for track evolution.
"We didn't expect at all to be in Q2. So even on top of that I ended up P8 [in Q1] it was really positive," he said.
The gap between the AlphaTauris was nowhere near as pronounced on Sunday, as is usually the case, but it was still seemingly there on the margins. De Vries was a smidge quicker in the second stint, but that may have been clean air-enabled as he was running further back from Logan Sargeant than Tsunoda was from the other Williams of Alex Albon.
Ultimately, the Albon chase defined Tsunoda's race. A Ferrari failure and Esteban Ocon/Alpine repeatedly stepping on rakes opened the doors to a points finish that really shouldn't have been on the cards, but Tsunoda couldn't get past Albon for 10th – and never seemed particularly close, really.
"So frustrating that I got stuck behind the Williams, so close to scoring points in the end," Tsunoda summed up.
"We were close but where I gained on him is the complete opposite to where he gains on me, so I gained in corners but he gains massively on straightline speed, frustrating because every time I closed on last corner, he pulled away even with my DRS open, same speed.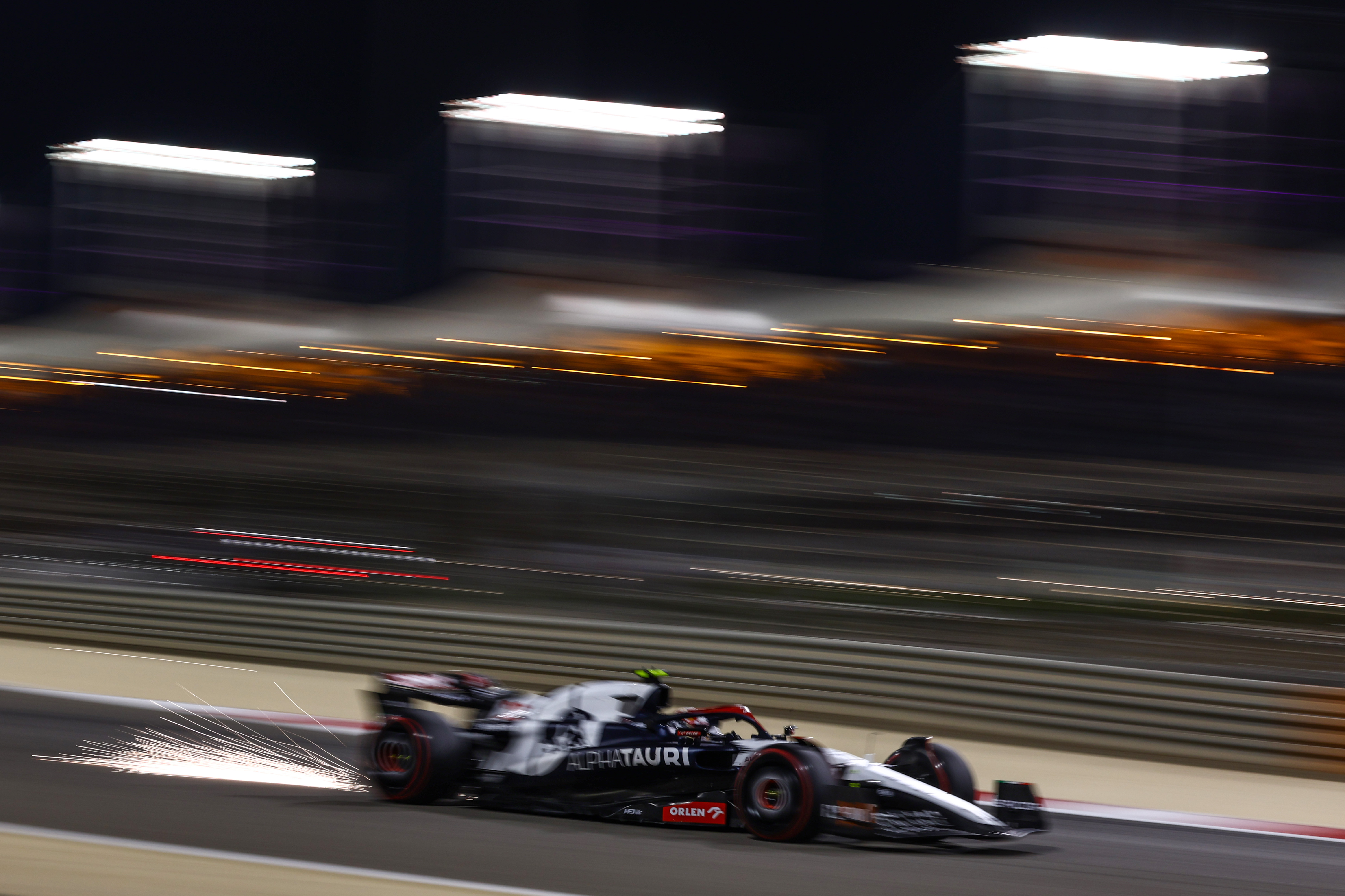 "Currently we are just over 12km/h slower [than the Williams] without DRS. Too much drag but at the same time we don't have much grip to regain that kind of [time lost to] drag. So just need grip, either more grip or less drag."
It was, admittedly, at least partly self-inflicted – Tsunoda did drop behind Albon at the start, so could've had an entirely different race if he kept the minimal-drag FW45 behind. But with that in mind, he did seem to maximise the rest of the race after that – and a subpar getaway is much less alarming than a lack of pace would've been.
"The start was kind of decisive, lost a couple of positions in the first lap," said Tsunoda.
"It was hard to maintain an OK pace because we are I think still far away from the pace that we wanted. The way I had to drive it, the car is sliding around and we just need more grip in general. Hopefully we can develop it through the season – we just need it as soon as possible, good updates or else we'll continue like this all year.
"We started from P18, P19 this race weekend [in FP2], we have to take it. Definitely frustrating but we'll continue to understand more and we need good updates next time."
But though the weekend was deeply underwhelming from an AlphaTauri point of view, it won't have done any harm to Tsunoda's standing – and it's the kind of thing that will tip his make-or-break season towards the 'make' end of the scales if the trend continues going forward.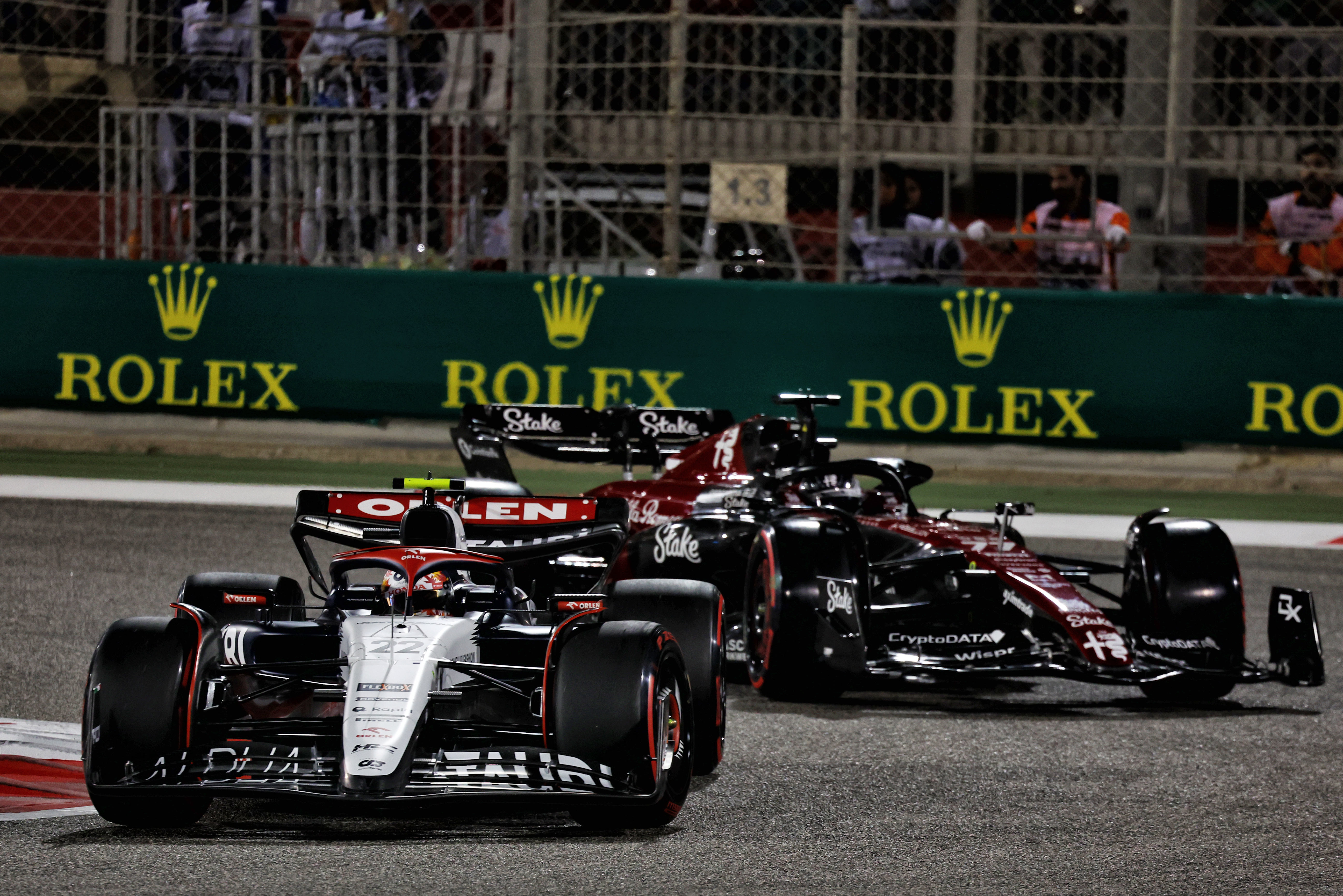 Which… it very well might. Yes, Tsunoda's got a good record in Bahrain, although his 2022 points finish is deceptive given he'd struggled in qualifying and then benefitted from attrition. And yes, De Vries should improve going forward – but, really, so should Tsunoda. The messaging from Red Bull has been steadfast in that he's nowhere near the finished article yet.
It's a big 'if' – but if he can replicate his under-the-radar 2022 progression trend in 2023, it's hard to see him being anything other than the AlphaTauri team leader.