Is Charles Leclerc a leader at Ferrari?
Formula 1's most famous team does not 'do' number one and number two labels anymore, and team-mate Carlos Sainz has pushed him very closely in the last two seasons. He is also more experienced.
But Leclerc is preparing for his fifth season at Ferrari and in that time he has ended Sebastian Vettel's time at the team, established himself as its long-term future, and demonstrated an obvious ability to win races and spearhead a (shortlived) title fight.
He has also cleared 100 grands prix and is in his mid-20s, so is an experienced driver who should command respect and authority within the team for reasons beyond his talent alone.
Leclerc's persona and approach seem a nice fit for Ferrari, too. He has been with the team long enough to be demanding behind closed doors but rarely causes a public fuss. He himself views this as a key part of how he tries to lead within the team.
"I'm a very genuine person so I'm not forcing anything," he says. "And I think with the Italian community and with Ferrari this goes on very well.
"Obviously this is a bit like my second family, I've grown up here. The first few years were all about learning about this huge team and it was quite intimidating but now I feel much more at home and at ease with everyone.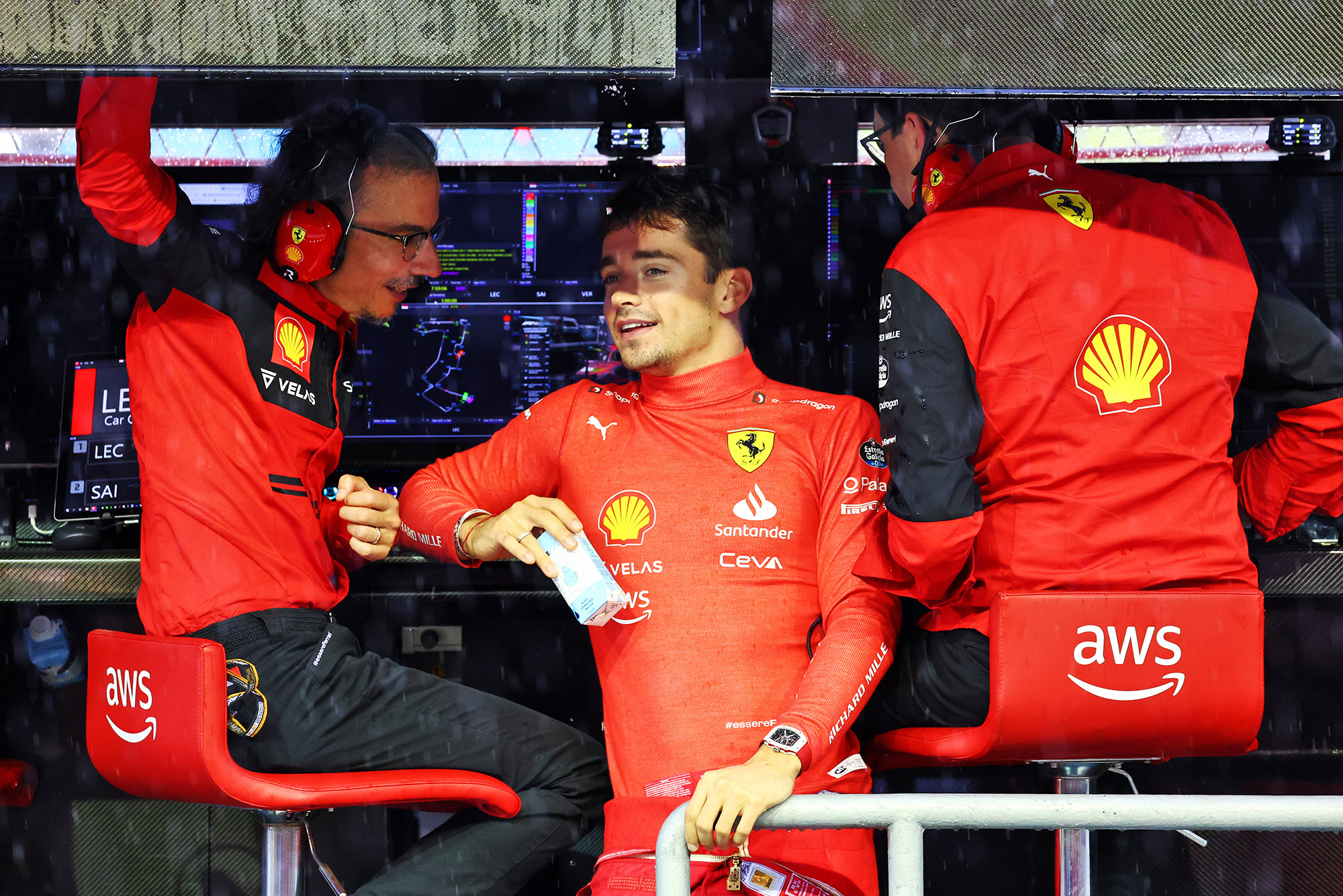 "Knowing everybody here at the factory, knowing exactly what our long-term goals are, I feel confident to basically say what I need. I'm just being very, very honest with what I need when we are doing things wrong, and when we are doing things right. I think it's working very well.
"I'm very honest and as harsh as I should be inside the team.
"But I'm not the type of person that will be coming to the public and make a big mess with it. I don't think it is particularly helpful.
"Having grown in Ferrari I know this is the right the right way to do things."
Leclerc's leaderships credentials are therefore very strong. But if there's one area he might be lacking it's in his command of race situations, which is coincidentally something that Sainz excels at.
Sainz reads races very well and that makes him good at adapting. He is also strong-willed enough to make his voice heard and push back if he thinks the team is making the wrong call.
We saw that in 2022 when he decided to extend his first stint in Monaco (whereas Leclerc followed Ferrari's lead, and it cost him a victory), when he effectively overruled Ferrari at Silverstone when it came to the strategy after the restart (which won Sainz the race at Leclerc's expense) and when he apparently demanded he had slicks for qualifying in Brazil when Ferrari put Leclerc on intermediates at Q3 while the track was still dry.
Leclerc is a bit more passive in such scenarios, with two possible reasons. One is that his situational awareness is not as good as Sainz's, for while Leclerc is hardly lacking in intelligence, Sainz is a notoriously sharp operator.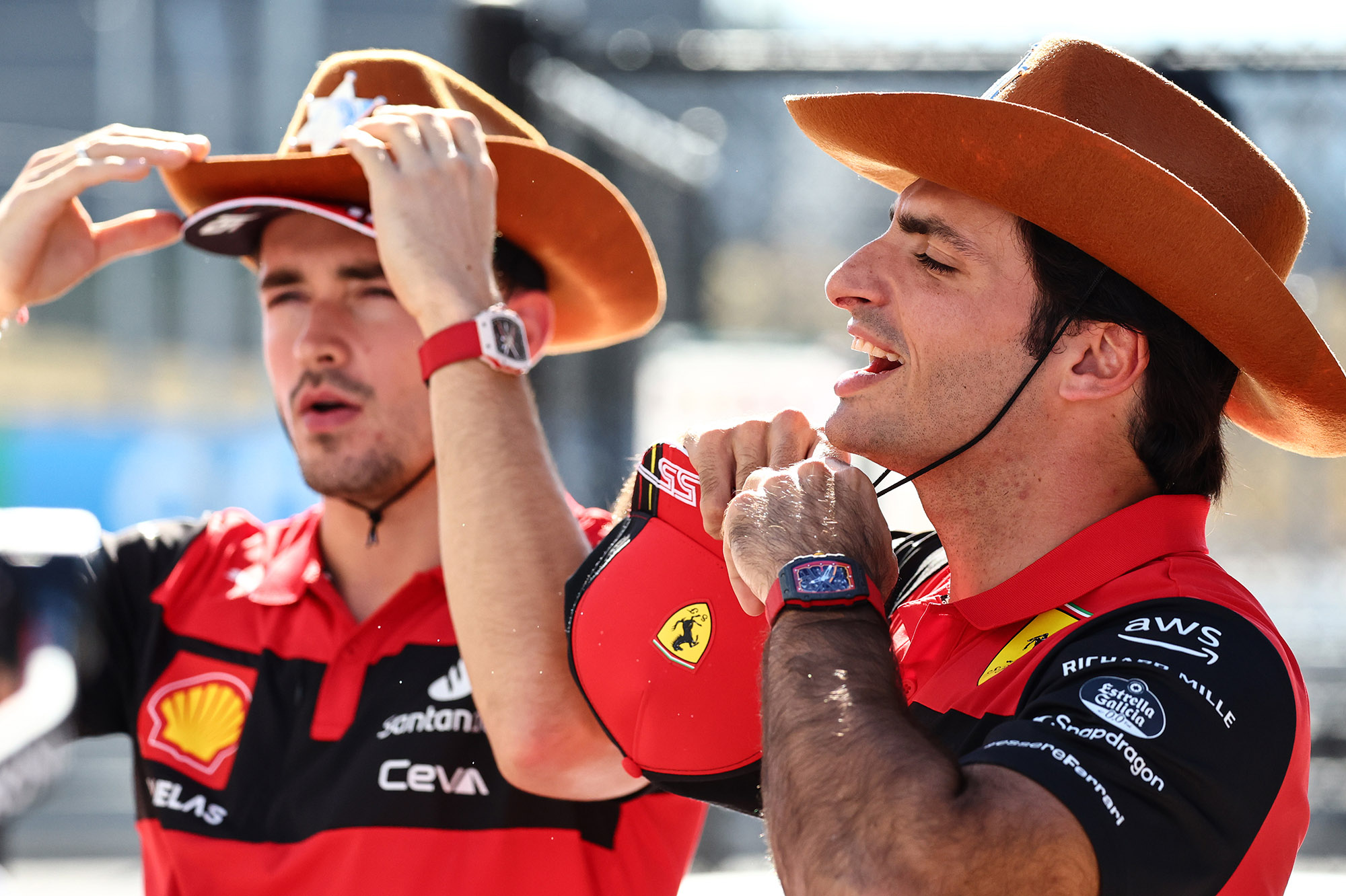 The other is that Leclerc does not believe that commanding the situation is necessary if he trusts the team to do its job.
In an interview with The Race late in 2022, Leclerc discussed this openly. He doesn't know as much as the team does in terms of what's going on. His logic is that the team is making certain calls based on all the information they have and at a certain point, he just has to trust that they're doing the best job possible.
"I believe that calling the shots, it all looks very nice on TV," Leclerc says. "But I think people do not realise how little information we have inside the car and what is going on around us.
"So yes, you can say a preference about a tyre compound or something like that, but sometimes the calls are done really last minute. And you don't really have the chance to actually change the choice you've made because you will lose way too much time once you are in the pitlane.
"If in the future, we are a better team, if we are taking better decisions more quickly, and as a team we managed to understand each other without basically speaking, this is the way forward.
"In very specific situations, of course you can do a better job as a driver and I could have done a better job in some very tricky situations, especially in damp situations whenever you go from the extreme tyre – like in Monaco by example.
"I could have been probably a bit more vocal, but then on the other calls it is very difficult for us to have a clearer picture of what's going around."
Where Leclerc can improve could just be down to experience, especially if situational awareness is a rare example of something that doesn't quite come as naturally to him.
But his argument is also essentially that if Ferrari stopped making mistakes and just did a better job, he wouldn't have to pull rank. And it shouldn't be something that he has to worry about.
There was a sign of something potentially changing in this regard last year, which was the emergence of Leclerc often getting radio messages about potential strategy changes from his engineer, and it would end with "question?". The internet had a field day with this but it would have served a specific purpose.
By stressing that he was being asked for his input, it may have indicated Ferrari bringing Leclerc into the discussion a bit more. It's little more than 'Charles, this is what we're thinking, what do you think about it?' but it helps avoid Leclerc being out of the loop.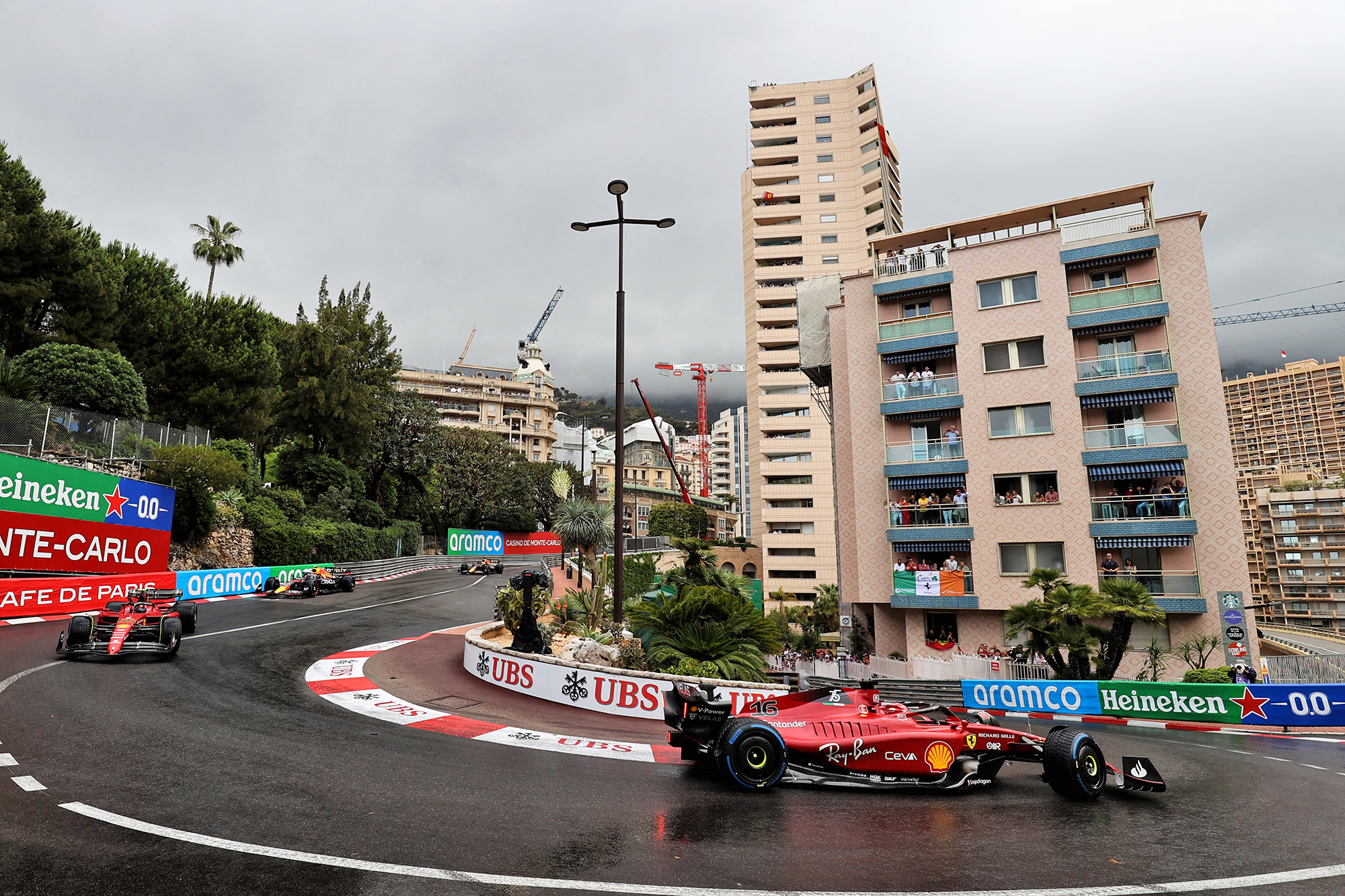 Of course, something like this would not have prevented what happened in Monaco, where Leclerc accepts he could have been more proactive and told the team what he felt was best as the driver on-track in the mixed conditions. However, at a race like Silverstone, if Leclerc was given the choice of forfeiting a small amount of track position for the benefit of new tyres, the outcome could have been different.
Leclerc is adamant he will push back if he feels it's necessary rather than just go along with anything the team says – but he must draw the line somewhere.
"There's always a discussion whenever I've got a doubt, I make myself clear that I've got a doubt," he says.
"And there's an open discussion on the radio. Obviously, these discussions cannot keep on forever because also I'm busy driving.
"But whenever there is doubt, we speak about it. Of course, if there's a decision made by the team, you need to get on with it and I fully trust my team.
"There's been mistakes but I believe that we are getting stronger, and we'll get there."
It's a matter of balance. There are some situations the team is best placed to make a call but in other moments the driver can take command. To do that at Ferrari requires a strong character.
In the recent past, the likes of Michael Schumacher, Fernando Alonso and Sebastian Vettel could be notoriously vocal and pushy. It was obvious when they felt they needed to be in charge. Leclerc's relaxed, polite manner, and his natural disposition, may just not lend itself to such obvious displays of 'leadership'.
But an alpha driver does more than just get shouty at specific moments in grands prix. How they lead off-track is also key.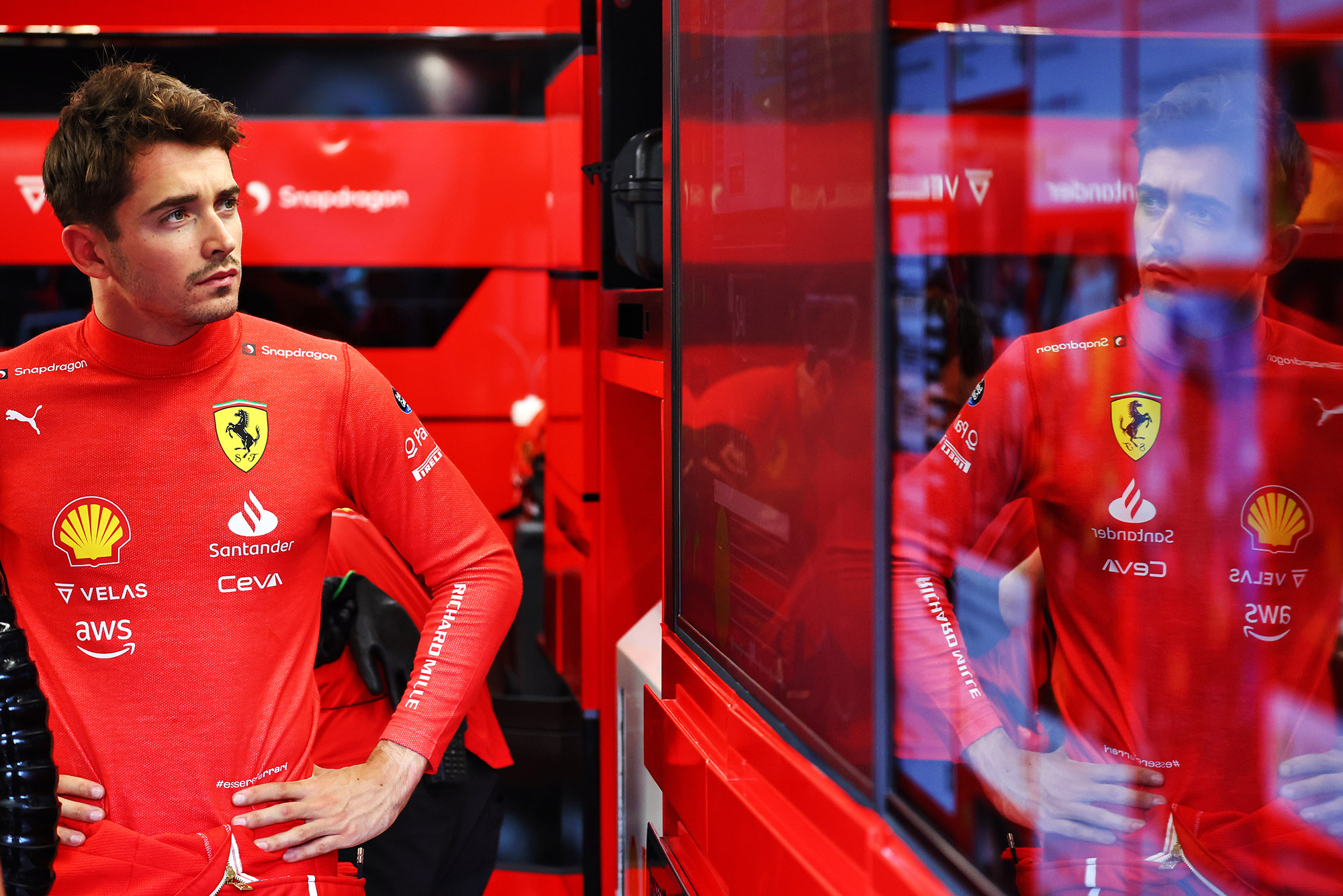 Leclerc seems the type to assume authority by virtue of their ability on-track and back that up by being a constructive team member off it, trusting those around him to prioritise him as his talent and performance demands.
He should take responsibility for his own improvements if he wants to be the most effective team leader possible. But he can't be expected to paper over all of Ferrari's cracks.