No question about it; Charles Leclerc eclipsed Carlos Sainz at Ferrari again in their second Formula 1 season together.
But this wasn't a clear-cut number one/number two driver scale of difference, such as seen at Red Bull between Max Verstappen and Sergio Perez. It was, however, greater than any difference between the Mercedes drivers. This is reflected not just in the respective final points in each pair of team-mates, but also in their underling relative speed.
Just as in 2021, Sainz was much more competitive in the latter part of the season than the first. The oversteering traits of the Ferrari F1-75, and how Leclerc immediately found a way of overlapping his throttle and braking which the car very much responded to, left Sainz initially uncomprehending. The gap which he had all-but closed completely by the end of '21 was suddenly bigger than ever into the new season.
This of course was when the Ferrari was at its most competitive, and in that first half-season Leclerc set that glittering series of pole positions which, were it not for unreliability and bad strategy calls, might have allowed him to have taken as many as five successive grands prix wins in addition to the two he won in the opening three races.
Sainz was nowhere near that level of performance at that time. By the time he had closed the performance gap down to Leclerc, the Ferrari had been overtaken as the fastest car by the Red Bull. Hence Leclerc's first half-season advantage carried much more weight than Sainz's latter-season closeness.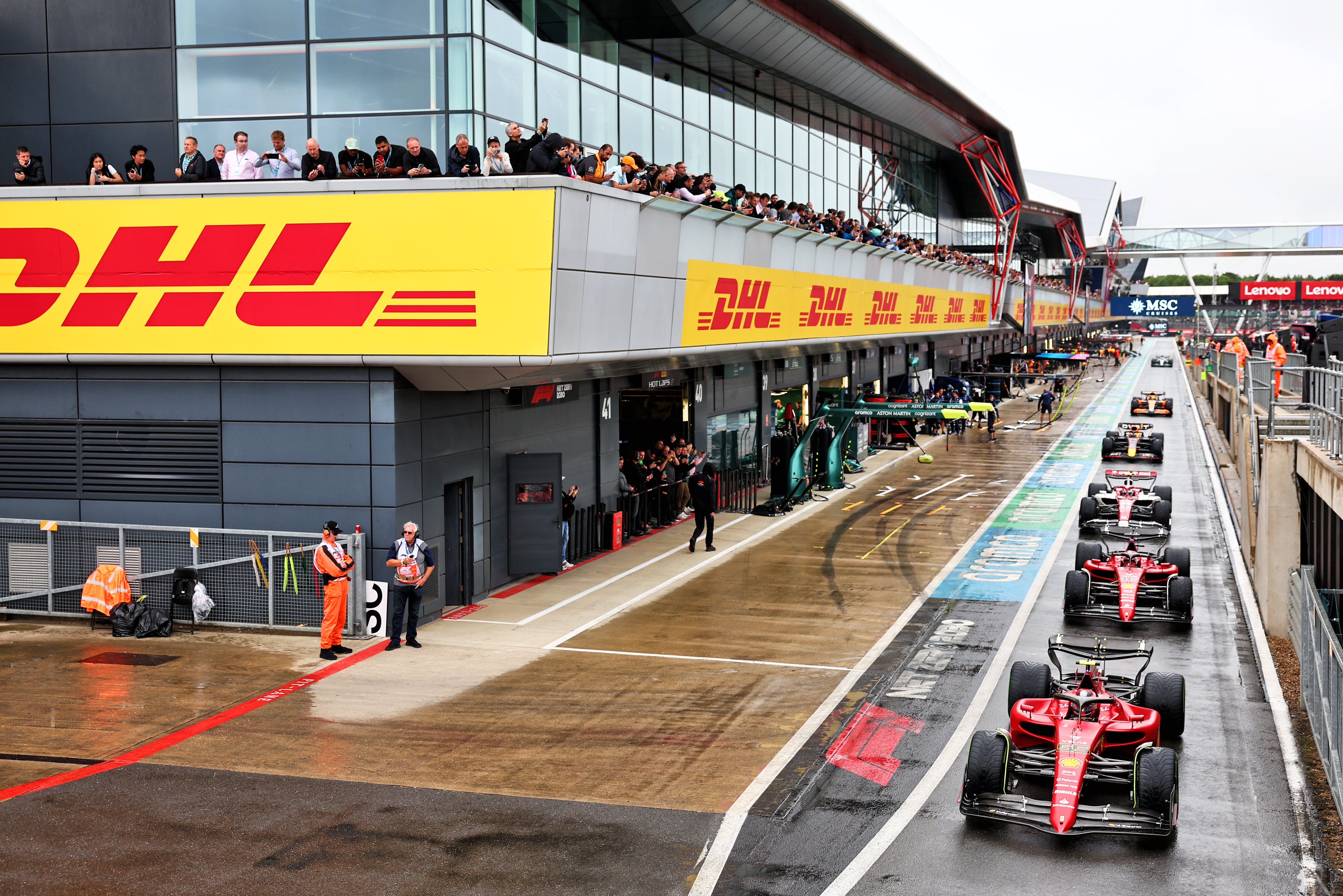 Sainz didn't begin to get a proper handle on the demands of the car until July. From the British Grand Prix onwards he was highly competitive with Leclerc in terms of underlying performance even though three non-scores (Austria turbo failure, Japan aquaplaning accident and United States assault by George Russell) in contrast with just one from Leclerc (his crashing out in France) still heavily favoured Leclerc's points comparison.
Taking out all the wet qualifying sessions and those where a fair comparison cannot be made (usually because one of them was taking an engine penalty), Leclerc outqualified Sainz 10-3 by an average of 0.1521% (which translates to 0.126s relative to the average dry pole position lap of 1m22.737s ). Last year Leclerc was ahead 10-5 in qualifying by an average of 0.1433% (translating to 0.113s). How the '22 gap stands in the league table of team-mates can be seen below:
| | | | | |
| --- | --- | --- | --- | --- |
| Driver 1 | Score | Driver 2 | Percentage gap | Time equivalent |
| Albon | 12-0 | Latifi | 0.47% | 0.390s |
| Verstappen | 14-3 | Perez | 0.40% | 0.331s |
| Norris | 14-1 | Ricciardo | 0.35% | 0.294s |
| Bottas | 9-3 | Zhou | 0.34% | 0.281s |
| Magnussen | 10-5 | Schumacher | 0.18% | 0.146s |
| De Vries | 1-0 | Latifi | 0.16% | 0.134s |
| Vettel | 7-6 | Stroll | 0.16% | 0.129s |
| Leclerc | 10-3 | Sainz | 0.15% | 0.126s |
| Gasly | 7-5 | Tsunoda | 0.13% | 0.105s |
| Alonso | 7-6 | Ocon | 0.06% | 0.049s |
| Stroll | 1-1 | Hulkenberg | 0.02%* | 0.018s* |
| Hamilton | 11-5 | Russell | 0.01% | 0.012s |
* Stroll ahead of Hulkenberg
If we dig a little deeper into the Leclerc-Sainz qualifying match-up, there were 13 races in which a fair comparison could be made. Taking the first seven of them and comparing them to the latter six, we can see quite clearly how significantly Sainz turned things around:
First 7 comparison races (Bahrain, Saudi, Miami, Spain, Monaco, Azerbaijan, Austria)
Leclerc 7-0 ahead in qualifying by an average of 0.2758% (0.228s)
Second 6 comparison races (Hungary, Monza, Japan, Austin, Mexico, Abu Dhabi)
Leclerc 3-3 Sainz. Leclerc ahead by 0.008% (0.003s)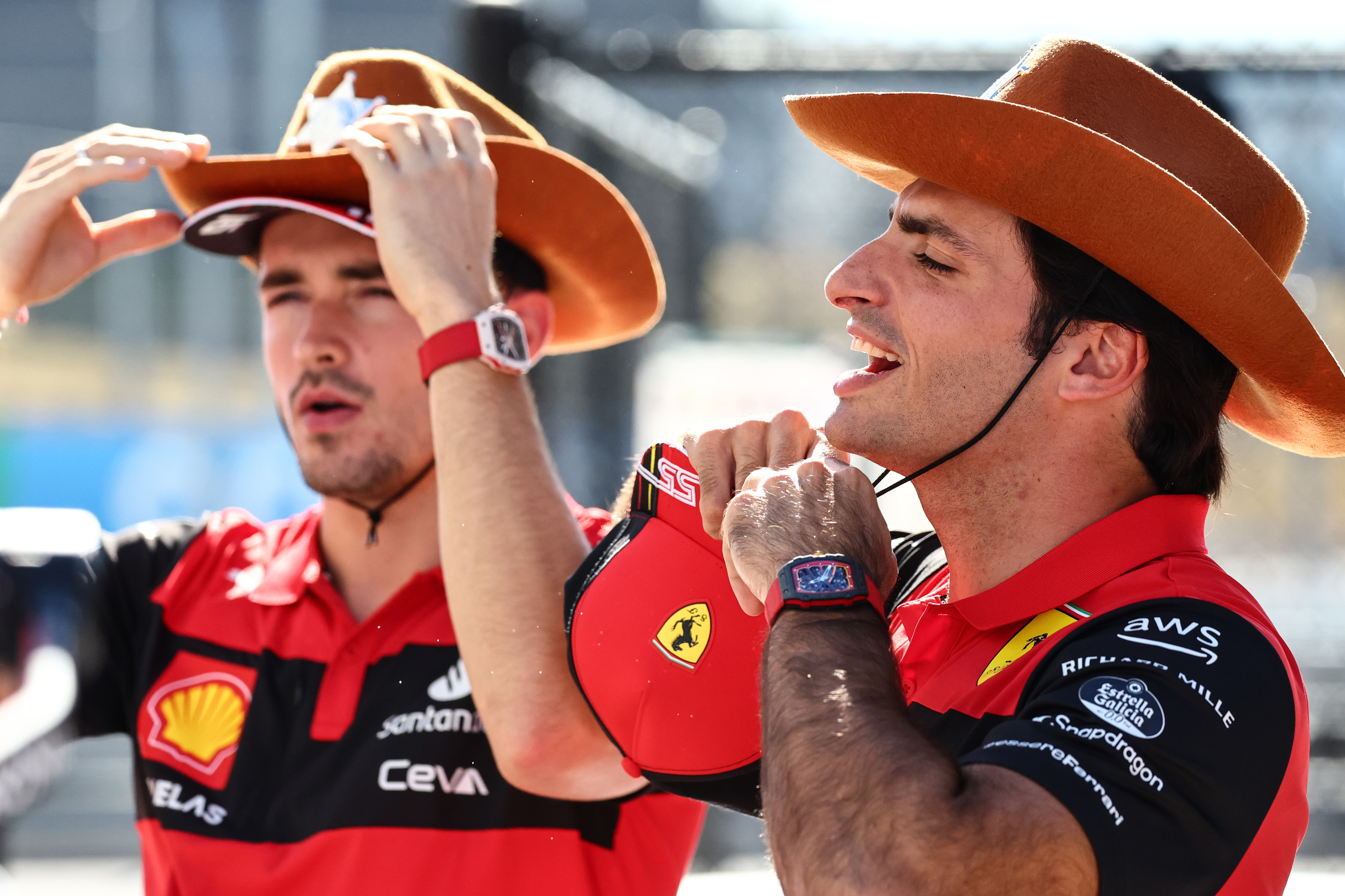 This is remarkably similar to the pattern between them in 2021 (Sainz's first season with the team), when the score was 6-1 in Leclerc's favour in the first seven races and 4-3 in Sainz's favour in the next seven (but with Leclerc still marginally faster as an average).
Leclerc's strong start and Sainz's struggle defined which of them was the team's title contender and which could only be in the role of support. As Sainz pushed himself to shut down that performance deficit, so he occasionally got himself into trouble.
In Australia a horrible combination of events (a red flag just as he was about to set a competitive qualifying time, which left him in ninth, then a steering wheel problem leading to a poor start) put him out of position on a damp track on hard tyres and he threw it into the gravel trap just a few minutes in. Practice accidents at Imola and Miami told of how hard he was trying.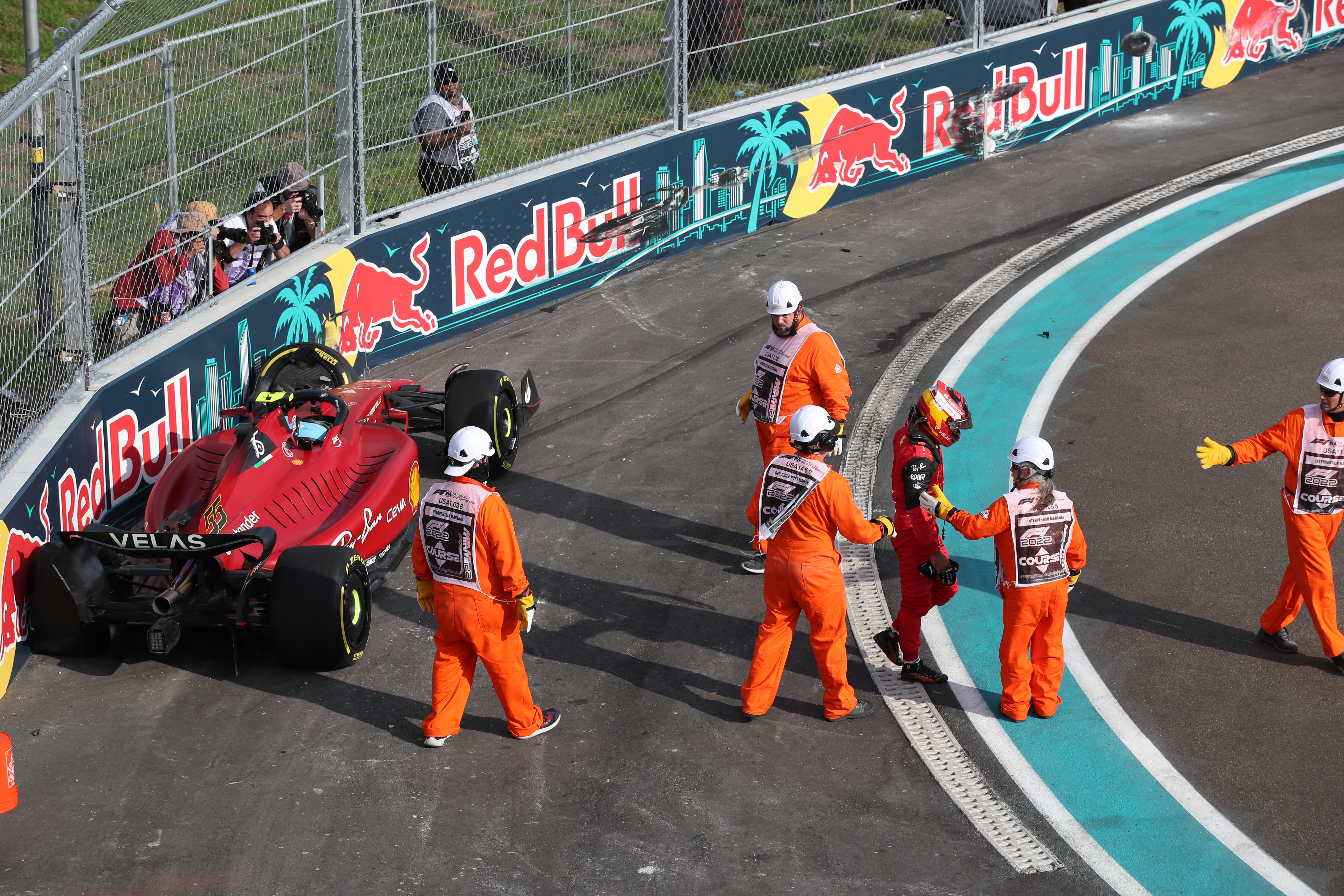 "This year, my start of the season put me 50 points behind straight away and it's difficult to make yourself look like a championship contender when you are minus-50," he said in summary of his season.
"But if you look closely at the last few races, I am performing at a very similar level to the top guys. I feel like I'm there. It's just that price I paid at the beginning of the season is costing me this year."
Not that his latter half of Sainz's season was perfect. His struggle in the intermediates phase in Singapore was untypical of his career and his disastrous aquaplaning off in Japan was unfortunate.
But it was far from a horror season for him. He did, after all, score his first grand prix victory (at Silverstone) and set his first career pole positions (Silverstone and Austin). This is the first time in his eight-year F1 career when he has been in a car capable of winning races and setting poles – and he did both.
That Silverstone victory also highlighted a particular strength of his in reading a race and being proactive in helping the team make tricky decisions. His calling of the tyres in Monaco, the restart approach in Britain and his refusal to take inters at the beginning of Q3 in Brazil all highlighted this trait. By comparison, Leclerc was more passive and suffered through it.
Leclerc remains an absolutely brilliant high-wire performer, who can take a car to the outer margins and produce an unreal qualifying lap. The lap he was about to complete in Monaco when the red flags came out would have stood as one of the all-time great ones. He's also capable of moves such as going around the outside of Lewis Hamilton at Copse on old tyres.
Alongside maybe the most exciting performer on the grid, Sainz has again come off second-best but it's to his credit that he could even make a fight of it.