Carlos Sainz believes the Ferrari Formula 1 team executed the British Grand Prix "perfectly" and defended his decision to overrule his employer at the final safety car restart.
There was a lengthy team orders debate at Ferrari throughout the Silverstone race as Leclerc pressured his team to instruct Sainz to let him through, with Ferrari denying his request and instead, giving Sainz target lap times.
An early pitstop for Sainz who was struggling with his tyres briefly remedied the initial dilemma, but the same problem arose later when Leclerc made his pitstop and came out behind Sainz.
After some hesitation, Sainz let Leclerc through into the race lead and they maintained those positions until a late-race safety car led to Ferrari pitting Sainz for fresh softs and keeping Leclerc on his hard tyres.
Just before the safety car restart, Ferrari told Sainz to drop 10 metres behind Leclerc in order to give a bigger protective buffer to his team-mate against Lewis Hamilton's Mercedes and Sergio Perez's Red Bull behind.
But Sainz refuted this request, saying "guys, I'm under pressure from Hamilton, please don't ask these things. Please. Please. Let's just stop inventing. Stop inventing. I'm under pressure also".
He instead opted to overtake Leclerc at the earliest opportunity and break clear of the chasing pack, going on to take his first Formula 1 victory.
"Honestly, I think today the team managed the race really well, I have nothing [bad] to say," Sainz said.
"At one point we switched positions when we were at risk of losing positions, of getting overcut by Lewis. I think we did it and executed it perfectly.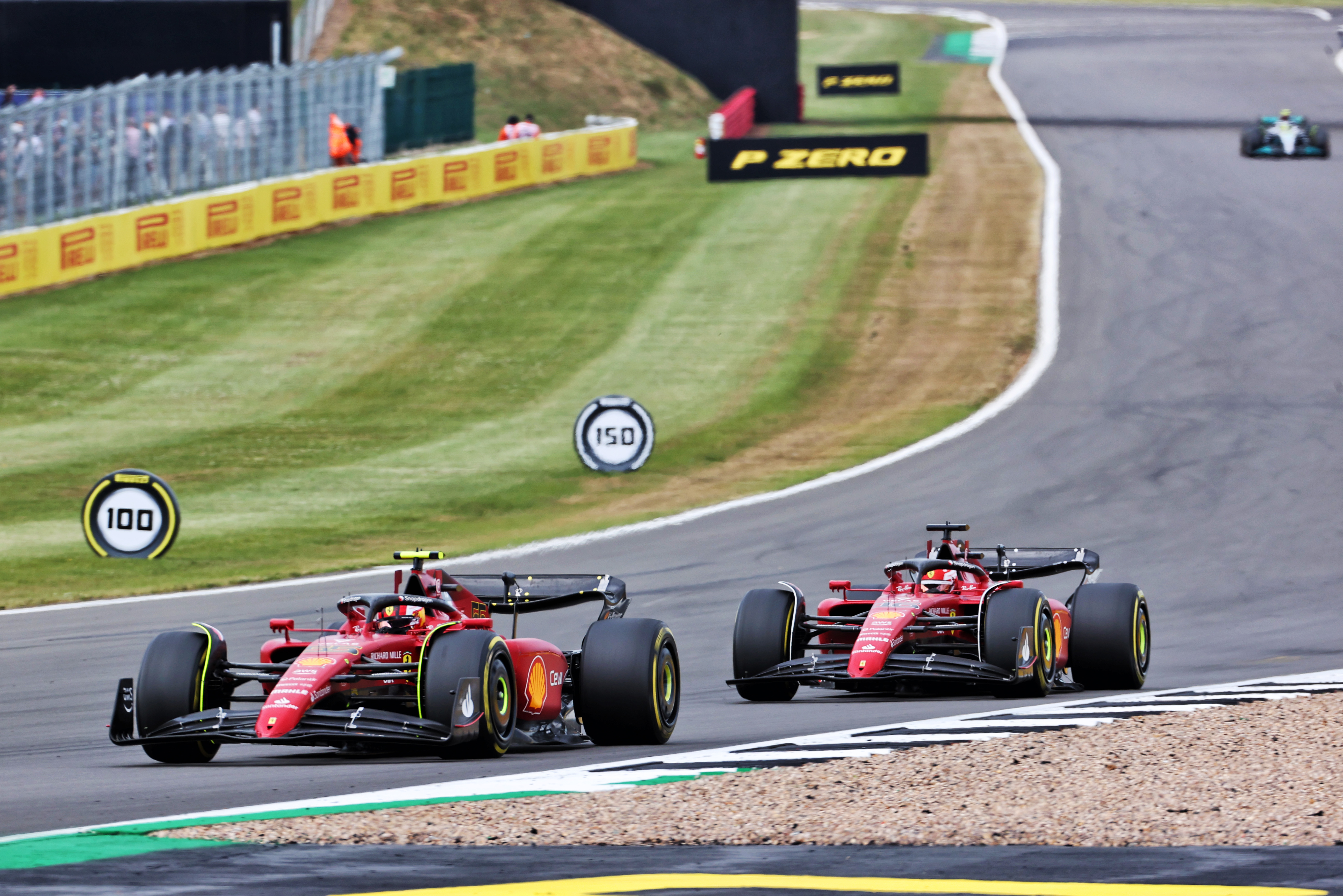 "And then they asked me to do this 10 metres thing and I tried to explain I have behind me probably the fastest man on track today, if I drop back 10 metres, I might lose a bit of a slipstream and if he passes me, Charles is going to be dead meat also.
"So my decision was to get into the lead as soon as possible, I knew I could be in the lead before Turn 6 with the grip I had on the softs and go from there and try not to affect his race by getting into the lead.
"I said to the team – 'leave it with me – I'm going to [take] the lead as clean as possible.'"
Sainz believes it shows the trust of the team that he can overrule the orders given based on his feeling within the cockpit.
"Sometimes the driver feeling is there, and sometimes the team might tell you something that you don't agree with, and you just do your own thing because you really believe in it," he added.
"I trust the team a lot and today we executed a very fine race. We trust each other in these kind of scenarios as you saw.
"Going forward, today we did it well, so we keep doing it that way."
Sainz described the British GP as "one of the toughest races mentally", partly "because there was so much going on, on the radio".
But he believes allowing Leclerc to overtake him earlier in the race shows how he's "always been a team player".
"It made total sense to let him by as soon as the team told me to do so," Sainz said when asked by The Race about the team order.
"I react to the first order, I will always be a team player, especially in Ferrari, I know the team is in front of and above my personal interests.
"I had the same philosophy when I re-overtook Charles, when I took him back. That's why I think we are managing well, we are getting on well."
Ferrari team boss Mattia Binotto backed Sainz's defiance and believed he did everything he could do to secure the team the victory even though he had gone against an instruction.
"We asked him to somehow help to maximise the opportunity of victory," Binotto said.
"And we told him at the time that maybe he could give some space to Charles ahead because we knew that the restart could be difficult.
"He answered that it could have been very difficult for him because the others behind on soft tyres could have been very aggressive and to let him do it.
"We trust him, we knew that he's doing the best for the team and I'd say he proved it before by swapping with no discussions.
"When he stopped him early before Charles in the first stint there was no discussion because he trusted the team.
"I know that he did the best he could for a Ferrari victory here at Silverstone."