In what turned out to be his last media appearance as Ferrari Formula 1 team principal, Mattia Binotto was asked to identify the main lessons his squad was taking from 2022 and what it would change for 2023.
His answer – which ironically came on a day when Ferrari had pulled off a relative triumph by denying Sergio Perez in his chase for second in the Abu Dhabi Grand Prix and the drivers' world championship – went back to a theme Binotto had pushed repeatedly through the second half of the season.
It feels right now that when F1 history looks back on the reasons for Binotto's ultimate failure at and departure from Ferrari, poor team strategy will be cited as one of the crucial shortcomings that led to 2022 being his last year in charge.
Even when Red Bull team principal Christian Horner recently defended Binotto's Ferrari leadership, he added "they've had their moments operationally" as an admission that his outgoing counterpart hadn't been flawless.
Binotto knew when answering that question that Sunday night at Yas Marina that his audience was expecting tactics to appear in his response. It did, but only as an aside.
"I don't think there is only one [lesson], because in the end our ups and downs were coming from different areas," he began.
"First, reliability. That's our top priority because in order to win you need to be reliable and that has not been the case in the season, as a balance of the season itself.
"The second is the speed of the car, because while we have been very competitive in quali, that has not always been the case in the race itself.
"And our race pace, whether it is from tyre degradation or pure race pace, was not sufficient for a better position.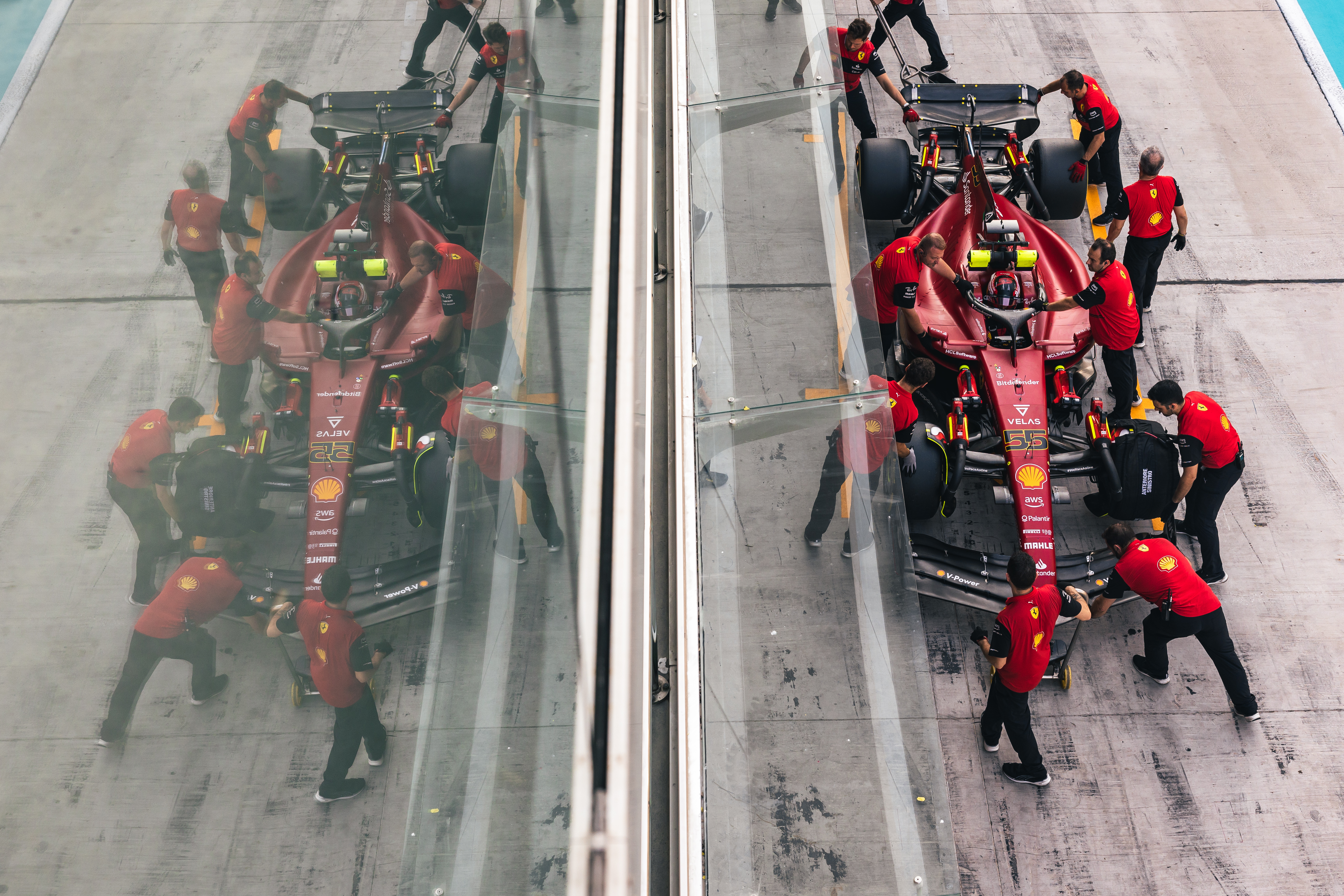 "So I think these are the two, because if you develop a fast and a reliable car, yes you may do mistakes on strategies or pitstops, but you can always compensate through the fact that the car itself is fast and reliable.
"So that's where we need to put our effort, knowing that still, yes, the ups and downs are strategies as well and maybe different calls we could have done and we will review how to improve this certainly."
In other words, he was sure that even when Ferrari got its tactics wrong, it would've been defeated whatever it did. And he was also hinting that some of those tactical miscues came from rolling a dice Ferrari had to roll because that was the only way it was going to beat a faster car.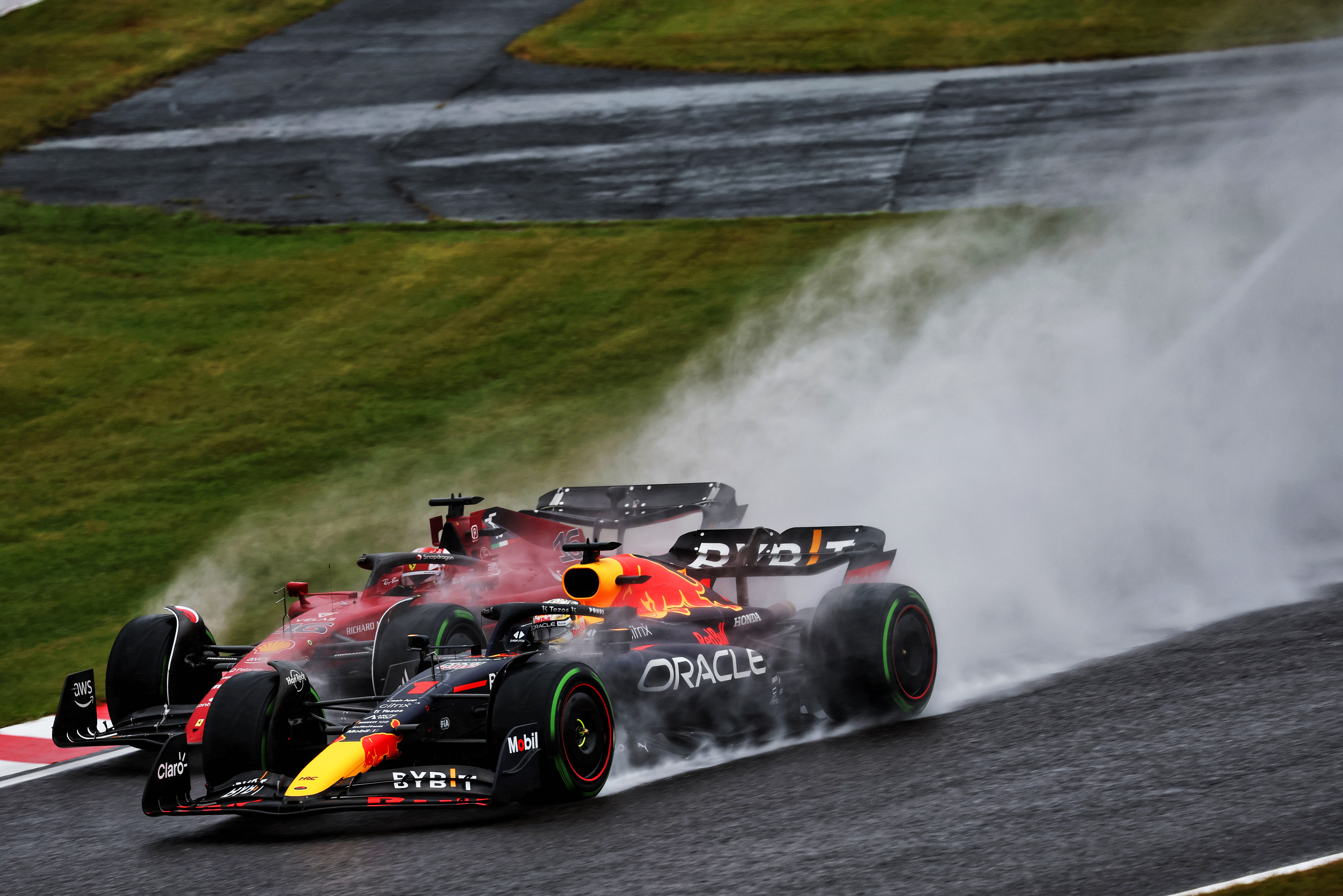 Hungary Sunday was perhaps Binotto's most notorious deployment of that argument.
It was a day when Ferrari had looked good for a 1-2 yet ended up without even a car on the podium, while Max Verstappen came from 10th to first.
Critical to that defeat was Charles Leclerc being put on a 30-lap stint on hard tyres he rapidly declared to be "s**t".
Binotto was much-mocked for his argument that day that "the main reason is not to look into the strategy but why the car was not as good as we were hoping today".
But that mockery came at a time when the paddock was still expecting Ferrari to actually be as quick as Red Bull most of the time. Occasional single-lap pace aside, it simply wasn't from that point onwards.
Over the remainder of the season, whatever tyres or strategies Ferrari threw at its car, Red Bull was just too much faster.
And while that hard tyre choice – which wasn't so much a choice as a corner accidentally reversed into by running two short early stints on mediums then prioritising track position in a way that consigned Leclerc to a third stint too long to contemplate softs for – was obviously not helpful, Binotto was also right that Ferrari had no race pace that day.
The ease with which even Lewis Hamilton's Mercedes caught and passed Carlos Sainz when both were on the preferable softs showed that.
Take the Italian GP too. Ferrari gambled on an early stop for Leclerc to take advantage of a VSC and then converted to a two-stopper.
It was easy to wonder as that race drifted away from Ferrari thereafter whether it had overcomplicated things and should've just mirrored Verstappen's tactics and had confidence in the fact Leclerc was starting six places ahead of his arch-rival.
But it only took a cursory glance at the race lap times to see that Ferrari's pace deficit in a straight fight on a long run was just too great.
Verstappen was always heading for another win that day.
This is not to say that Ferrari's tactics were always spot-on. Far from it.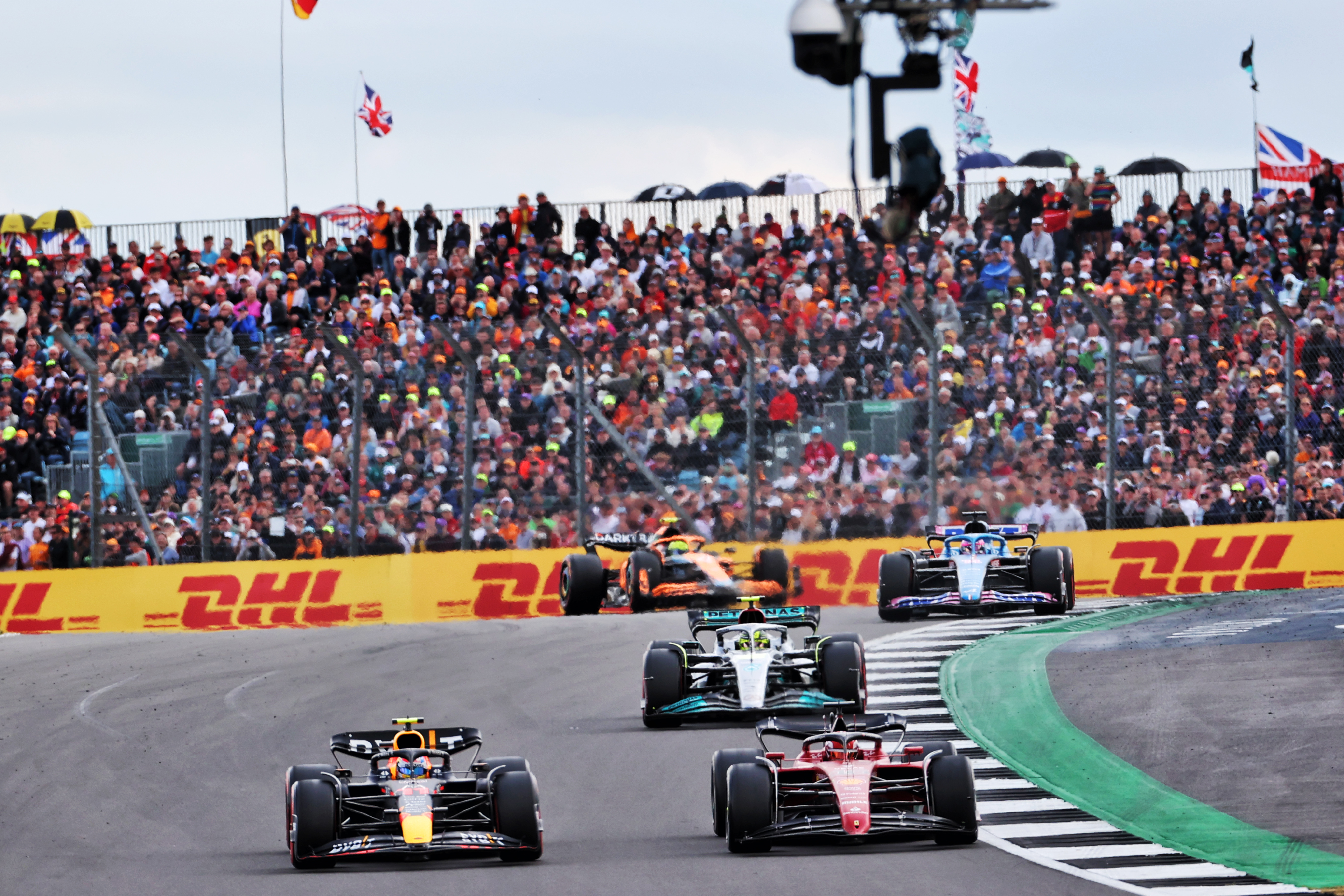 Leaving Leclerc on old tyres to be gobbled up by fresh-tyred pursuers at the British GP restart was always unwise. Sporting director Laurent Mekies was absolutely right that Ferrari had ignored a "golden rule" when it sent Leclerc out on intermediate tyres for Brazilian GP Q3 before the track was actually wet.
But even those two decisions showed how the picture changed for Ferrari from July to November. It squandered Leclerc's Silverstone chances at a time when there was still some slight championship hope and it could still go into every race feeling like beating Red Bull was viable. It was a particularly bad time to be wasteful.
By Interlagos four months later, Ferrari wasn't going to win a race in normal circumstances. Maybe taking pole on a wild tyre gamble was its best hope… Perhaps that's being too generous. But it was certainly in more of a 'hit and hope' situation by then, and you could see that in its tactics like the Monza pit timing.
It is, of course, a fairly flimsy defence of Binotto to argue that it was wrong to criticise him for one massive failing (team strategy) because actually other failings (the car's lack of speed over a stint) were more massive.
But it's also easier to get your tactics right – or maybe, more accurately, to get past your tactics being wrong – when your car's fast enough to win anyway. For much of 2022, the Ferrari wasn't. And the choices made on the pitwall weren't going to change that.