Formula 1 never teeters more precipitously on the knife edge of crisis than during the first grand prix weekend of the season. If it produces a classic, it must be setting the stage for an epic season with each race sure to repeat the excitement, but a prosaic grand prix must surely doom the season to be consistently underwhelming. Dangerous things, small sample sets.
The 2023 season opener was more towards the negative end of the scale, primarily because the battle at the front was straightforward. Max Verstappen won with ease, while Sergio Perez made it a Red Bull one-two after falling behind Charles Leclerc at the start by making the most of his tyre advantage in the second stint. But to suggest it was dull is a big overstatement.
Fernando Alonso's fighting drive and some tense battling down the order kept it interesting. It wasn't a classic, certainly, but it wasn't a turkey. Add to the equation the fact that Bahrain is always a race prone to being a little subdued because of the tyre management demands of the high track temperatures and the roughest rack surface on the calendar and it's clear this is a limited sample set.
The coming months will prove whether or not Bahrain was the shape of things to come, but a look back at F1 history shows how quickly things can turn around.
There have regularly been season-openers that have led to knee-jerk reactions and widespread alarm. In fact, Bahrain 2023 was very mild in that regard because the race produced plenty of good storylines, including Aston Martin's form. But there was grumbling and the inevitable unfavourable comparisons with a dramatic IndyCar opener that happened a few hours later.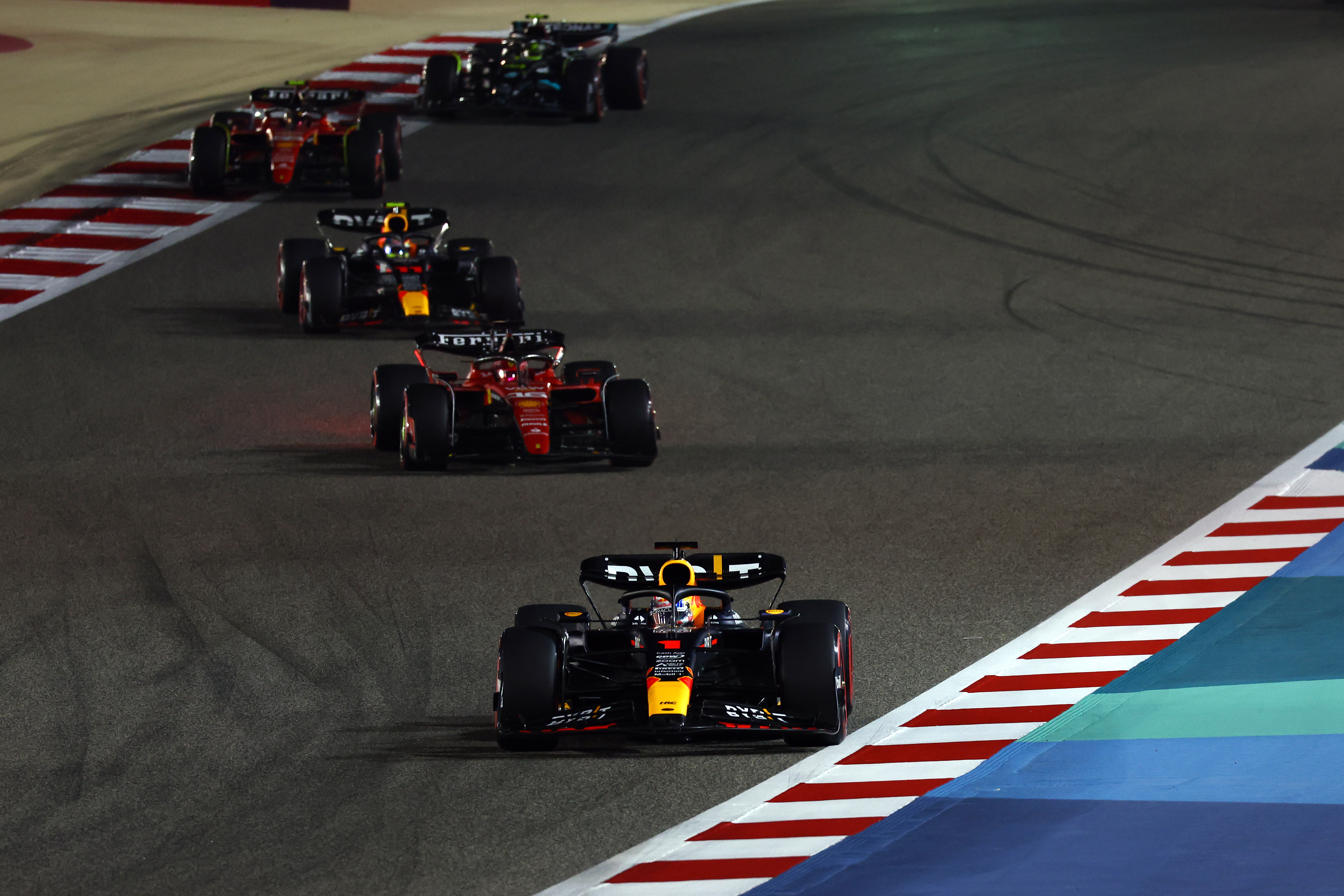 F1's tendency to snap towards navel-gazing is partly a very modern phenomenon. There has always been criticism when F1 is perceived to be dull in the past and if you sift back through the archives you will find similar complaints going back decades, but the current popularity of F1, the intense scrutiny and the social media chattering multiplies everything.
What's more, it's not always about how good the race is. Yes, a dramatic, chaotic, thrill ride will always be an exciting start, especially when it follows as an antidote to a dominant season. The lively start in Australia in 2003 after Ferrari's dominance the year before is a good example of that and did herald a much more dramatic season. But sometimes it's about how different it is.
Had Alonso, for example, won in the same style as Max Verstappen with the rest of the race playing out in exactly the same way it would have been hailed as a great start to the season. Why? Because the dominant force of last year didn't win and an unexpected usurper had spring a surprise. That's enough of a change to transform the perception. And this is ever-shifting as those who would celebrate Verstappen being up against it in that scenario would in many cases be the same ones who craved a strong start to the season for him and Red Bull in the years of Mercedes dominance. Variety is significant.
Ideally, you would have a great race at the front. The Verstappen versus Leclerc battle of last year was a great start to the season, but it didn't herald a season-long fight. But the scrap between Verstappen and Lewis Hamilton the year before did. So much for the predictive power of race one.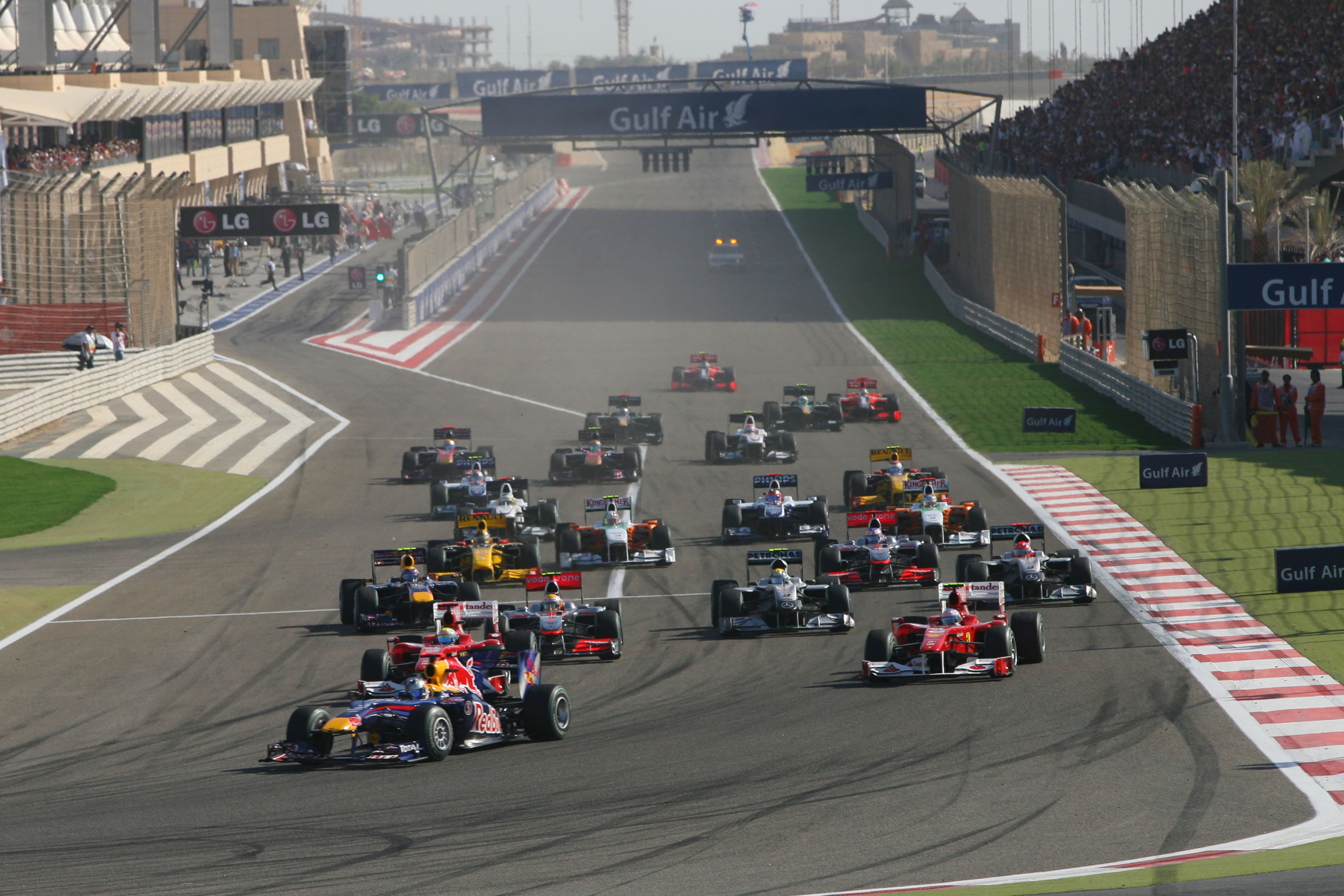 The way the opening race of the season is reacted to seemed to change forever in 2010 after what was a genuinely flat opener at the Bahrain Grand Prix. Fernando Alonso's victory on his Ferrari debut was at least a big story and followed Sebastian Vettel slowing with a spark plug problem and dropping to third behind both Ferraris.
That afternoon, the only other changes in the top 10 compared to the end of the first lap were McLaren duo Lewis Hamilton and Jenson Button claiming a place apiece in the pitstops. Everyone ran a one-stopper, fuel management proliferated and the feeling in the paddock after the race was almost panic-stricken. All sorts of ideas for livening things up were thrown around.
But, of course, 2010 turned into a hugely storied year. It wasn't a season of great races, with overtaking limited and the Bridgestone rubber usually allowing straightforward one-stoppers, but it was a great season with a four-way title decider that's still talked about today given Ferrari's strategy blunder and Vettel and Red Bull's unexpected first title.
What's more, the Australian Grand Prix that followed Bahrain was a much more interesting and dramatic race, a rain-affected one in which Jenson Button bagged his first McLaren victory.
The 2015 season opener in Australia had a similar effect. After Mercedes steamrollered F1 in the first V6 turbo hybrid season the year before, there were hopes it would be more dramatic in the second year. But Hamilton dominated the race, with several of his rivals describing it as "boring". It also triggered widespread anguish that F1 faced another dominant season. That was ultimately the case, but Sebastian Vettel transformed the narrative two weeks later by winning in Malaysia on his second Ferrari start.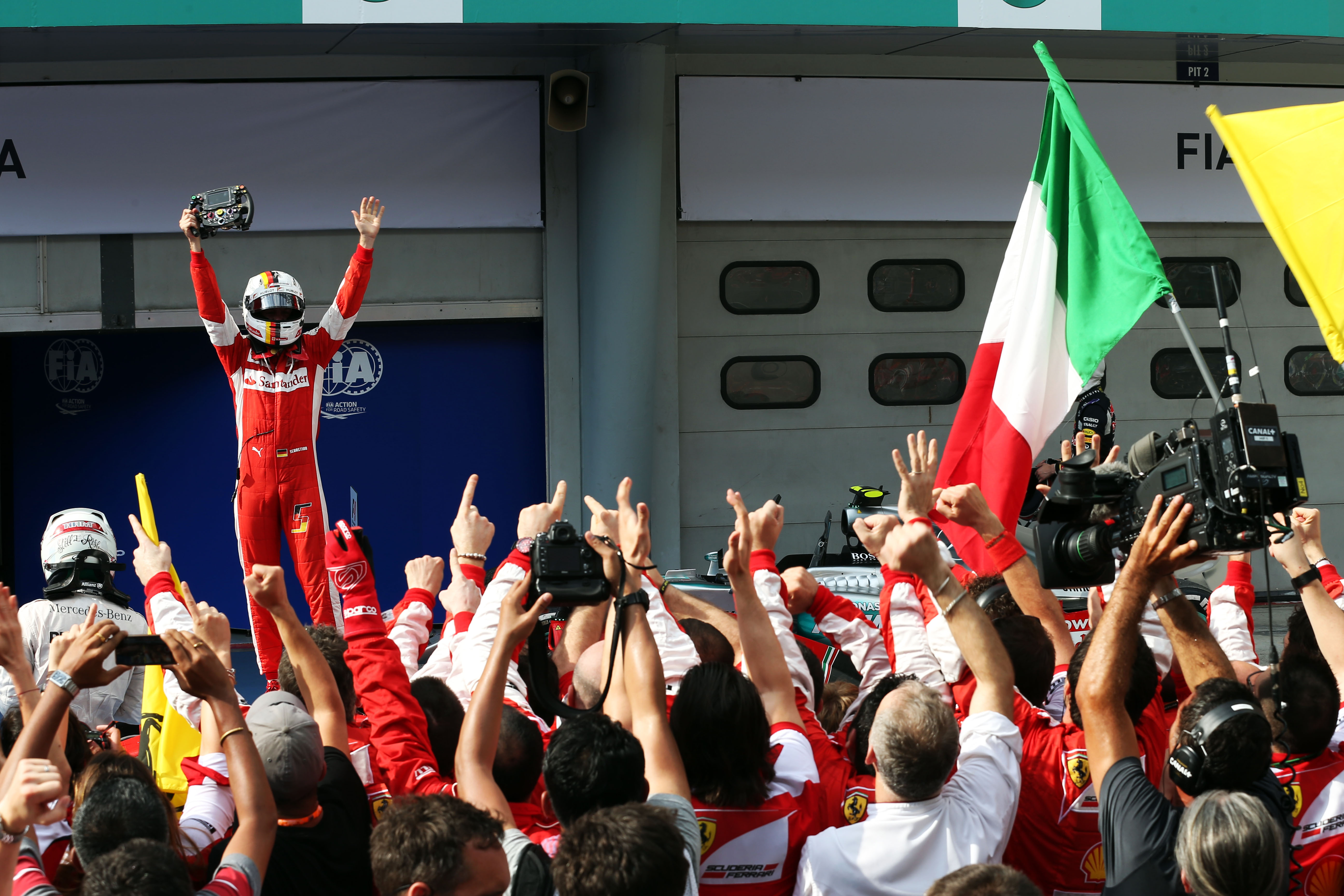 It was a similar story in Australia '19, where Valtteri Bottas won easily. That followed a pre-season during which Ferrari had the edge and even Mercedes felt it went to the first race as second favourite, so deflated the hope of a dramatic title fight and perhaps even Ferrari getting back on top. But even that race was followed by one that Ferrari should have won in Bahrain, but for Charles Leclerc dropping a cylinder while leading.
History tells us that the first race is of finite value when it comes to predicting how the season will play out. A classic opener can be followed by a predictable season, just as a flat first race can set up a thriller. That's how F1 works – some races are classics, some races are terrible and there's a bell curve between those extremes. It's the same for most sports, and from a personal perspective, even the most flat grand prix is always fascinating for the average F1 journalist!
The one concern for Verstappen is that the predictive power of the first race has waned in recent years. In the past 13 years, the drivers' champion has only won the first race of the season three times, while the constructors' title winner has 'only' done so seven times. While history is of limited value in terms of predicting what's going to happen, it can give us some important lessons.
First among them is that one race isn't enough data to predict how the season is going to play out, even though it can give a useful pointer about which team is best placed for the year ahead.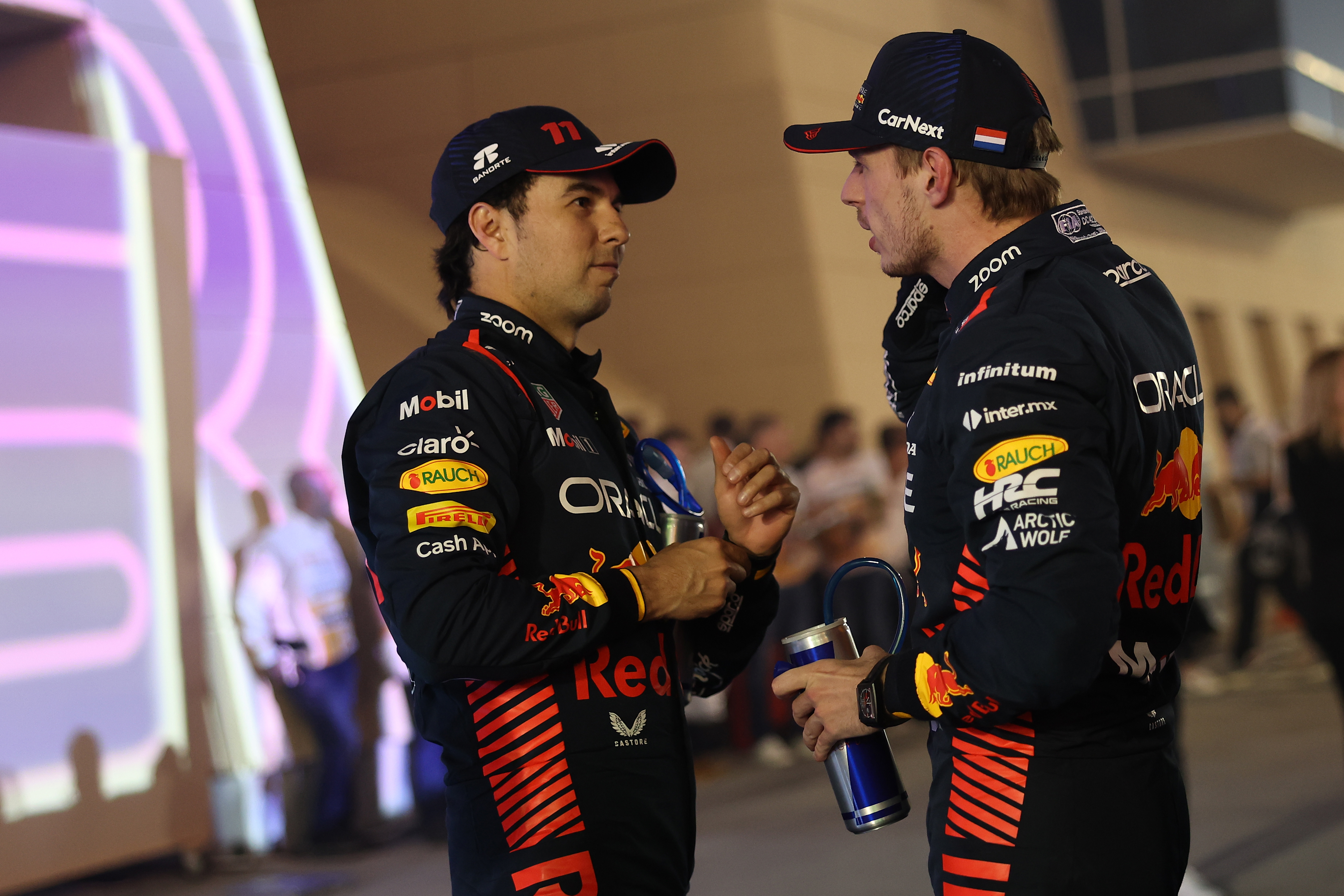 Verstappen and Red Bull certainly appear to be in a strong position, but it won't always be as straightforward as it was in Bahrain. And there's one other eternal truth in F1 that is down to their rivals to do a better job in order to make it more exciting.
And right now, that means Ferrari – a team that there are reasons to expect a stronger performance from in Jeddah for the upcoming Saudi Arabian Grand Prix – must raise its game.
After all, when things are a little too straightforward at the front it is not the fault of whoever is doing the best job.