It's always tempting to draw definitive conclusions about a Formula 1 season after the opening round but in reality, the picture can often change in the following grands prix.
This weekend's Saudi Arabian Grand Prix in Jeddah will provide further evidence of the pecking order in 2023 and answer some important questions the Bahrain season opener created.
Our writers pick out seven of the key questions this weekend will likely answer:
Has Aston peaked or is there more to come?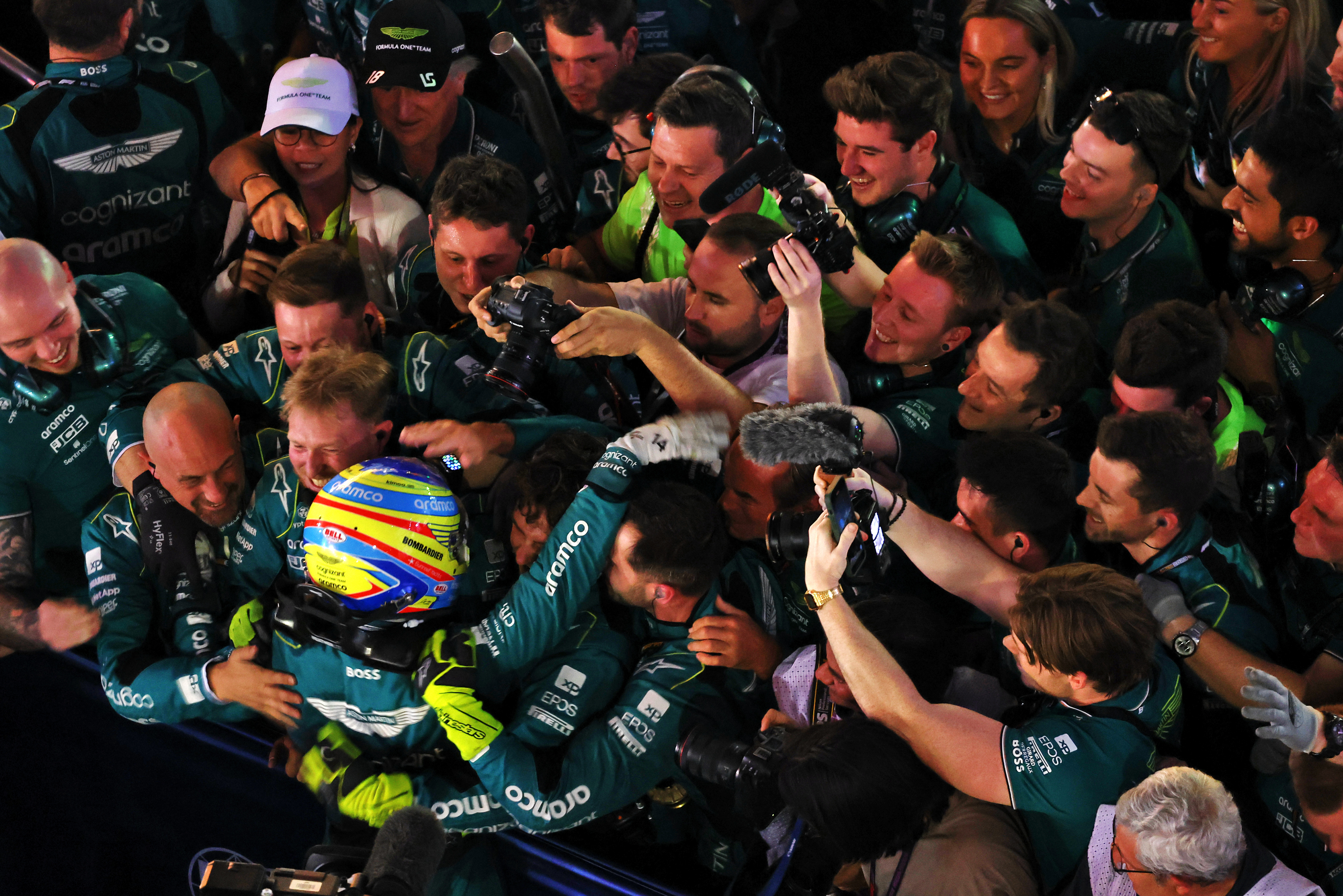 There's no doubting how good Bahrain was for Aston Martin. What is uncertain is whether that was the peak or not.
Clearly there is a theme for Team Silverstone cars through the years to be good on their tyres and for the team to prioritise race pace. The circuit and conditions are potentially a perfect combination for its strengths. It was in Bahrain that it took its most recent win, in 2020, albeit on a very different track layout!
Rear tyre management and good car balance looked like obvious plus points for the AMR23. We said this a lot through testing and practice – the car looks very usable.
That consistency may have paid dividends while peakier cars like the Ferrari and Mercedes had more fleeting spells of performance.
As Bahrain is a lone data set it's dangerous to draw too many conclusions. For Aston Martin, Jeddah will be a great test of whether it just hit the ground running in favourable circumstances or whether its car can work just as well when faced with a very different test. – Scott Mitchell-Malm
Will Ferrari's improved aero efficiency help it catch Red Bull?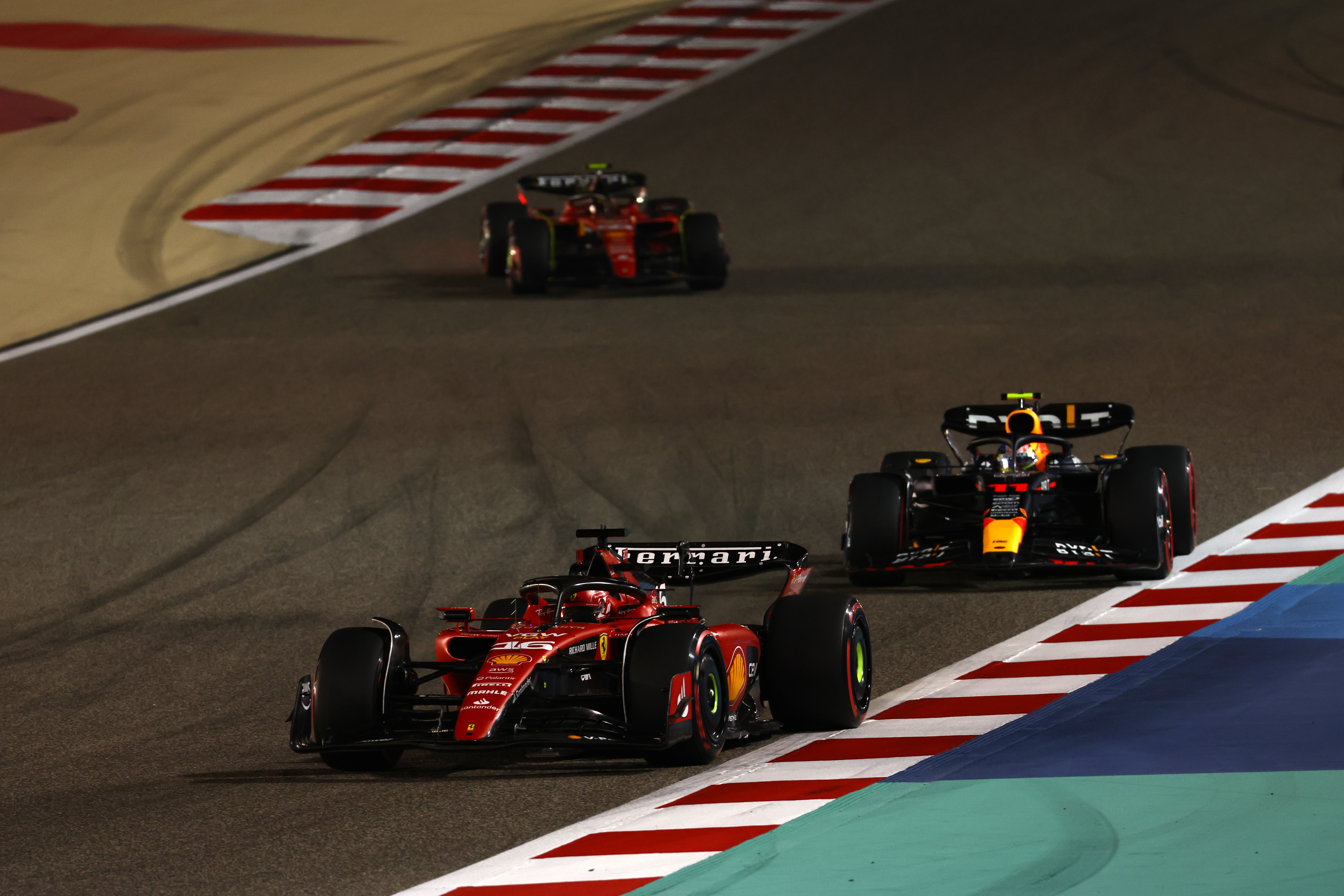 Ferrari says it deliberately focused on aero efficiency with this year's car even at the expense of some downforce. This was effectively an adjustment to improve its raceability compared to last year's car which often showed a downforce advantage over the Red Bull but at the expense of end-of-straight speeds.
The single sample of Bahrain suggested that the Ferrari and Red Bull now have very similar straightline performance. But that the Red Bull has more downforce.
Red Bull's advances over the off-season have been greater than Ferrari's, on the evidence of Bahrain. But as we expand the sample and visit a track placing very heavy emphasis on straightline speed and not quite as much on rear tyre deg, maybe the Ferrari can get closer. But it would be a stretch to imagine it could out-pace the Red Bull.
The Red Bull's advantage was big in Bahrain and Verstappen was driving with a lot in hand. Furthermore, the reason the Ferrari was able to race so well against the Red Bull in Jeddah last year was that because it had more downforce, Leclerc was able for a long time to stay out of Verstappen's reach at the DRS detection points. Now that the Red Bull apparently has more downforce than the Ferrari that pattern will likely change. – Mark Hughes
How deep a hole is Mercedes in?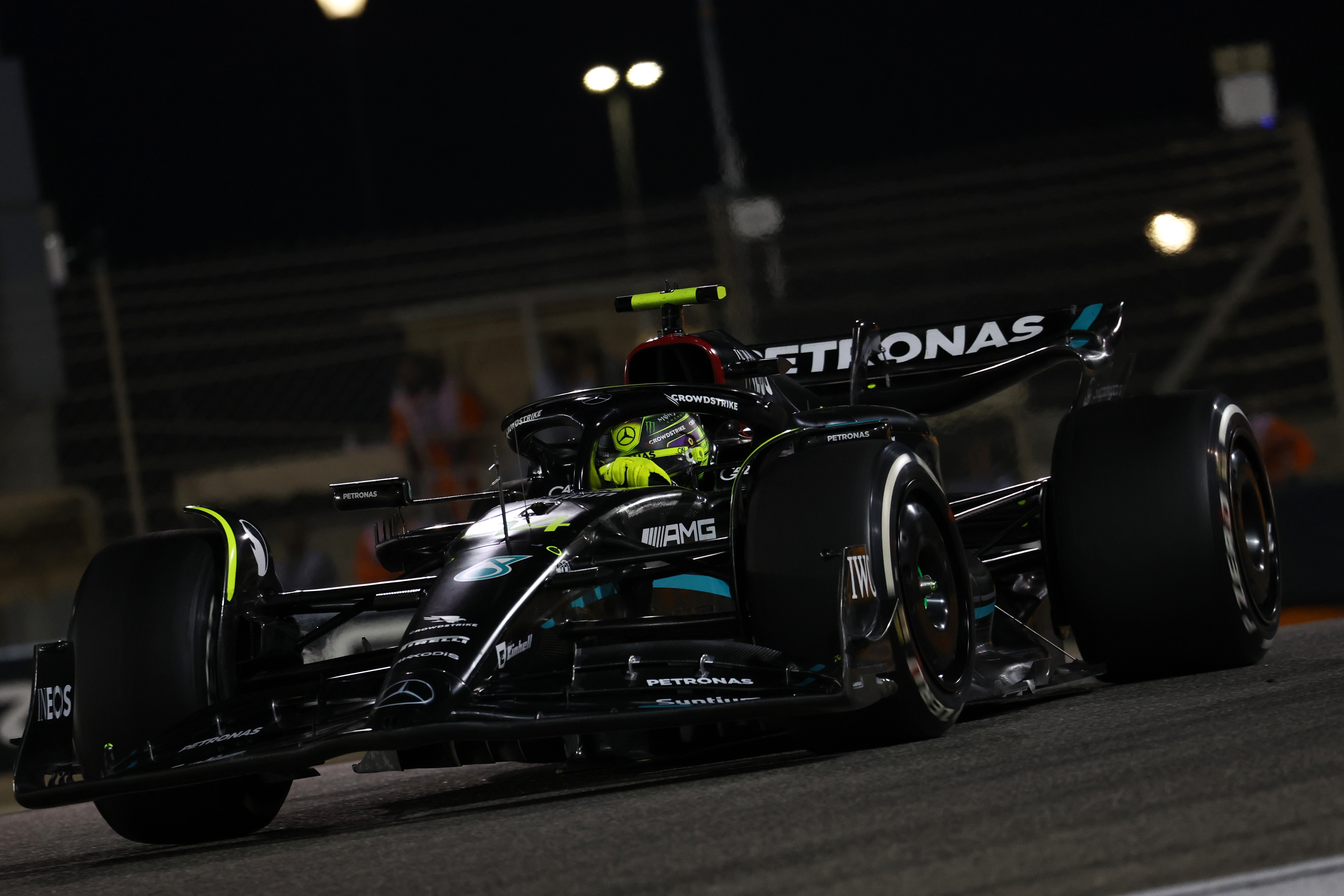 Nobody should expect the picture to be completely transformed for Mercedes just by moving onto Jeddah. But the Saudi Arabian Grand Prix weekend will give a clearer indication of how deep a hole it is in.
Given everyone's pace in Bahrain was contained by tyre degradation concerns, and Mercedes perhaps also had the speed to be a little closer in qualifying on top of that, things might be a little different on what is a very different track. But this could be counterbalanced by the fact that gaps tend to be slightly larger in Saudi anyway.
This applies both to the gap to the front, and to those behind, given there were even a few hints that with a clear weekend, Alpine might have had the speed to be a threat to Mercedes.
The tone of the Mercedes messaging will also be significant. In Bahrain, it was all about brutal honesty that left nobody under the misapprehension that there would be a quick fix. Toto Wolff stressed the need for a different direction technically for the car, Lewis Hamilton spoke of his feedback not being acted on and George Russell suggested it could even be a case of writing off this year to be certain of being in the right place in 2024.
There's bound to be plenty more realism and introspection in Jeddah, but now it might be more about working towards the upgrade packages that could change the fortunes of Mercedes. – Edd Straw
Where will a clean weekend leave Alpine?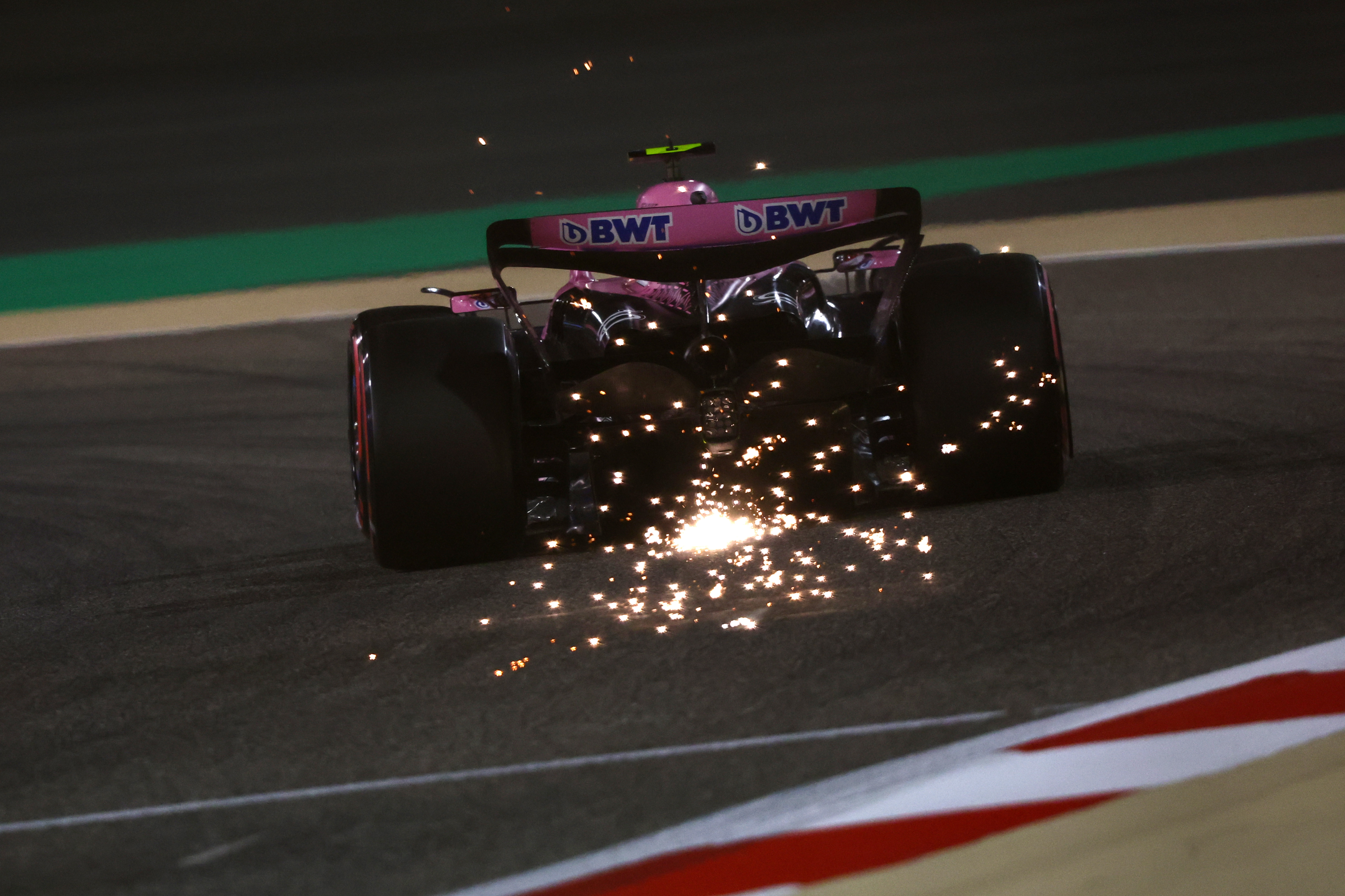 A general trend of underperformance undermined Alpine's weekend in Bahrain. But there were consistent signs that it should be at the head of the new midfield when things come together.
One driver messed up Saturday and did well on Sunday. The other driver did the opposite. Alpine needs Ocon and Gasly to be better versions of themselves to really show where it is in the pecking order. But the team needs to be sharper too.
It contributed not only to the second Ocon penalty in the race but also the set-up issues that seemed to make the weekend a bit trickier than necessary. This looked to be a consequence of not running the car at its optimum in testing.
It was always a risk. The raw performance of the Alpine looks good enough to be F1's fifth team. We still need emphatic proof – and even then, that's not good enough to achieve the ambitious aim of closing the gap to the top three. So Alpine needs to make progress quickly starting with this weekend. – SMM
Will McLaren's reliability problems continue?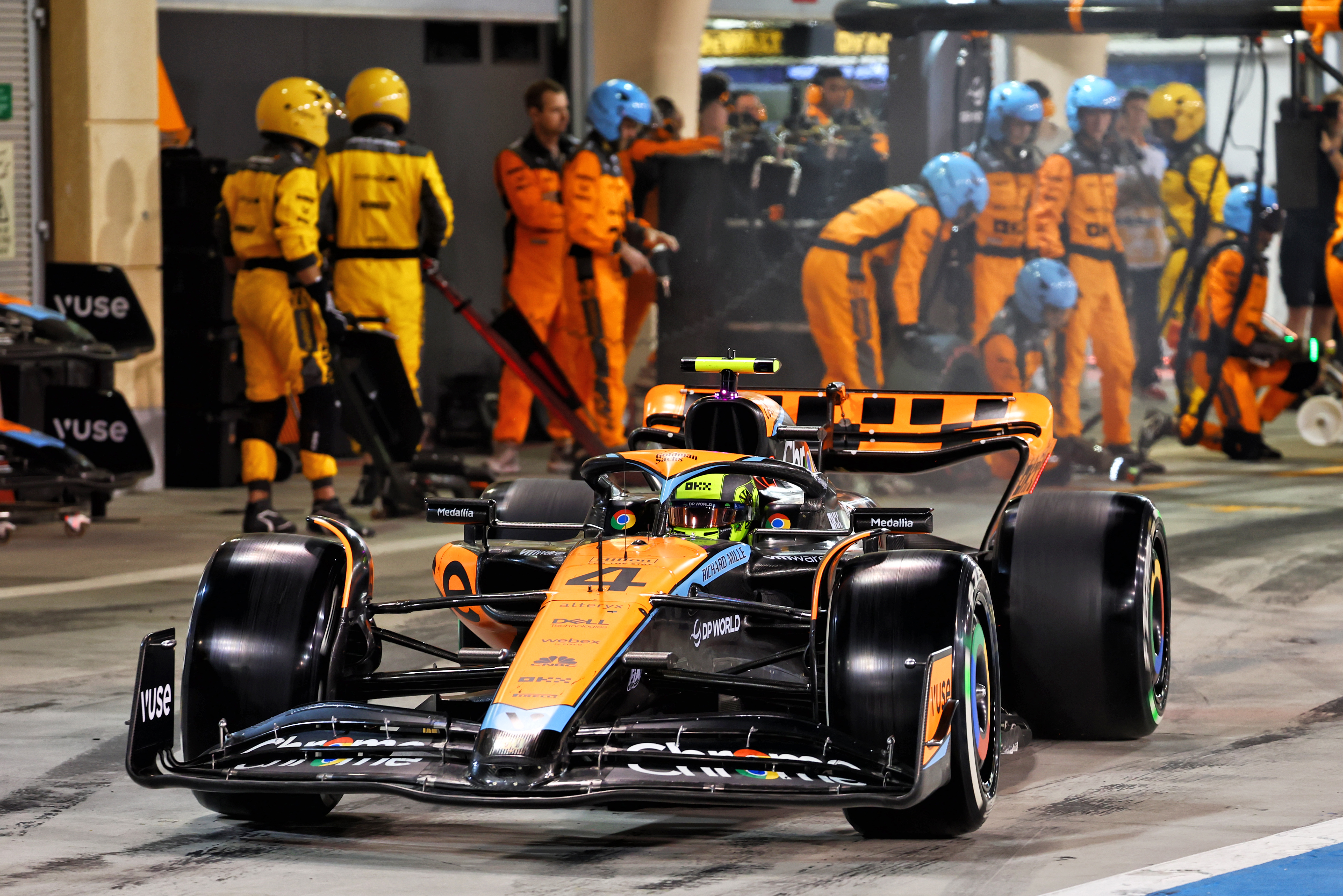 Oscar Piastri's retirement and Lando Norris's six-pitstop nightmare that left him two laps down at the Bahrain GP was as near enough to a double DNF without actually being a double DNF as you can get.
Piastri's F1 debut lasted just 13 laps because of an electrical issue so it was hard to judge just how he stacked up against his more experienced team-mate – we should get a clearer picture of that in Jeddah.
Norris meanwhile might have been a points threat if he didn't have to battle a problem that started early on and required regular pneumatic top-ups so while McLaren clearly has a pace deficit – something that's likely to not be significantly addressed until the upgrade package that is currently scheduled to debut in Baku at the end of April – it's capable of scoring points.
But perhaps the bigger question while it awaits upgrades is does McLaren have a reliability problem as well? – Josh Suttill
Can Perez repeat his 2022 Jeddah heroics?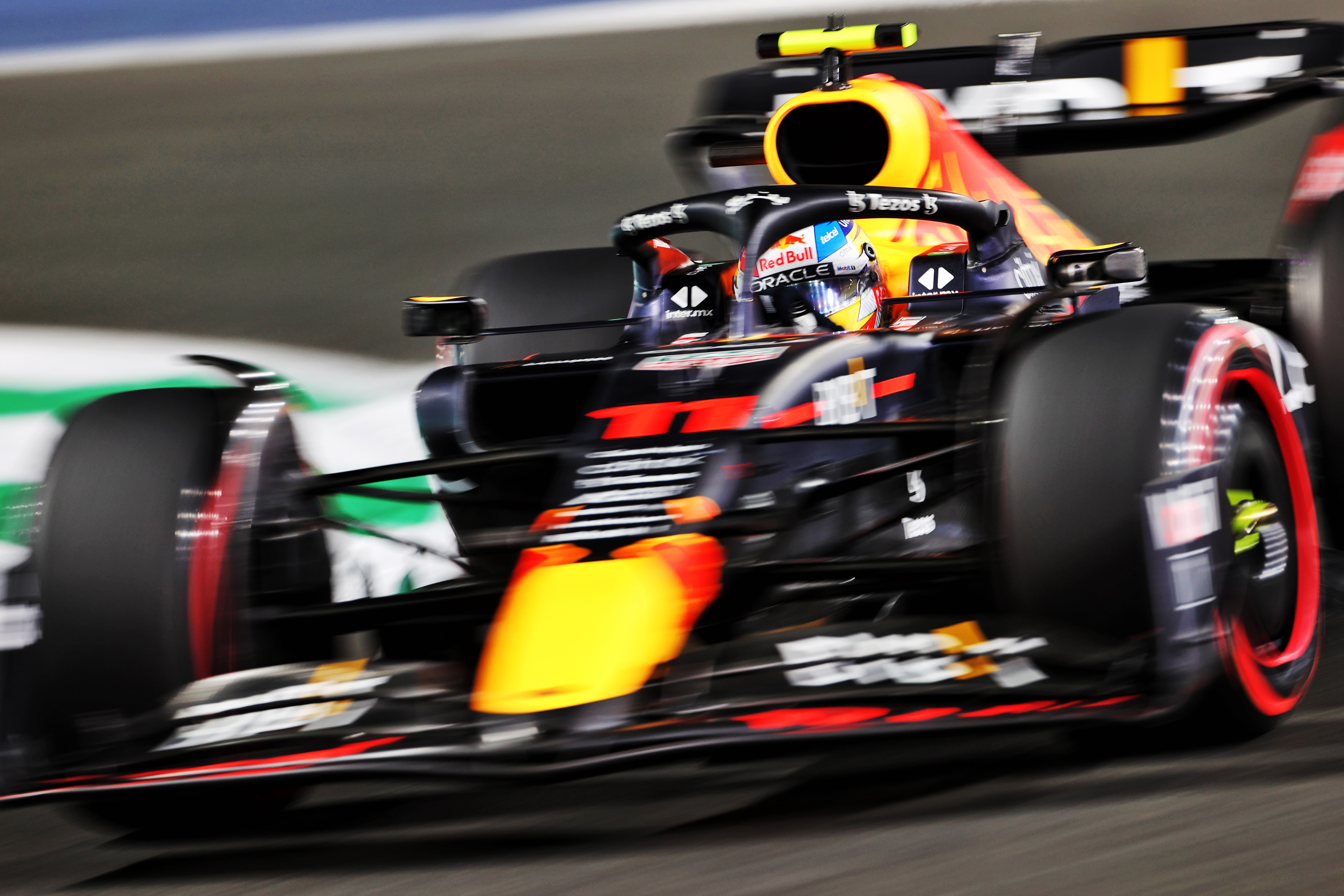 The absolute zenith of last year's early-season 'Perez is fully competitive' phase was his performance in Jeddah where he set an absolute stunner of a pole position and only lost the lead of the race through the very unlucky timing of a safety car just after he had pitted but before his rivals had.
He's invariably a strong performer when there are walls to be shaved – he is habitually fast also at Baku and Monaco. He's also come into this season as a man on a mission to not let that gap between Verstappen and him build as it did last year and he feels that the RB19 has a more benign balance than the RB18's in the latter half of last season.
Certainly in Bahrain, he was far closer to Verstappen's pace than he averaged through last year. But might he have been flattered there by the understeer balance which is always needed at Bahrain to protect the rear tyres? That compromise is less necessary in Jeddah, so let's see. – MH
Who will lead the lower midfield?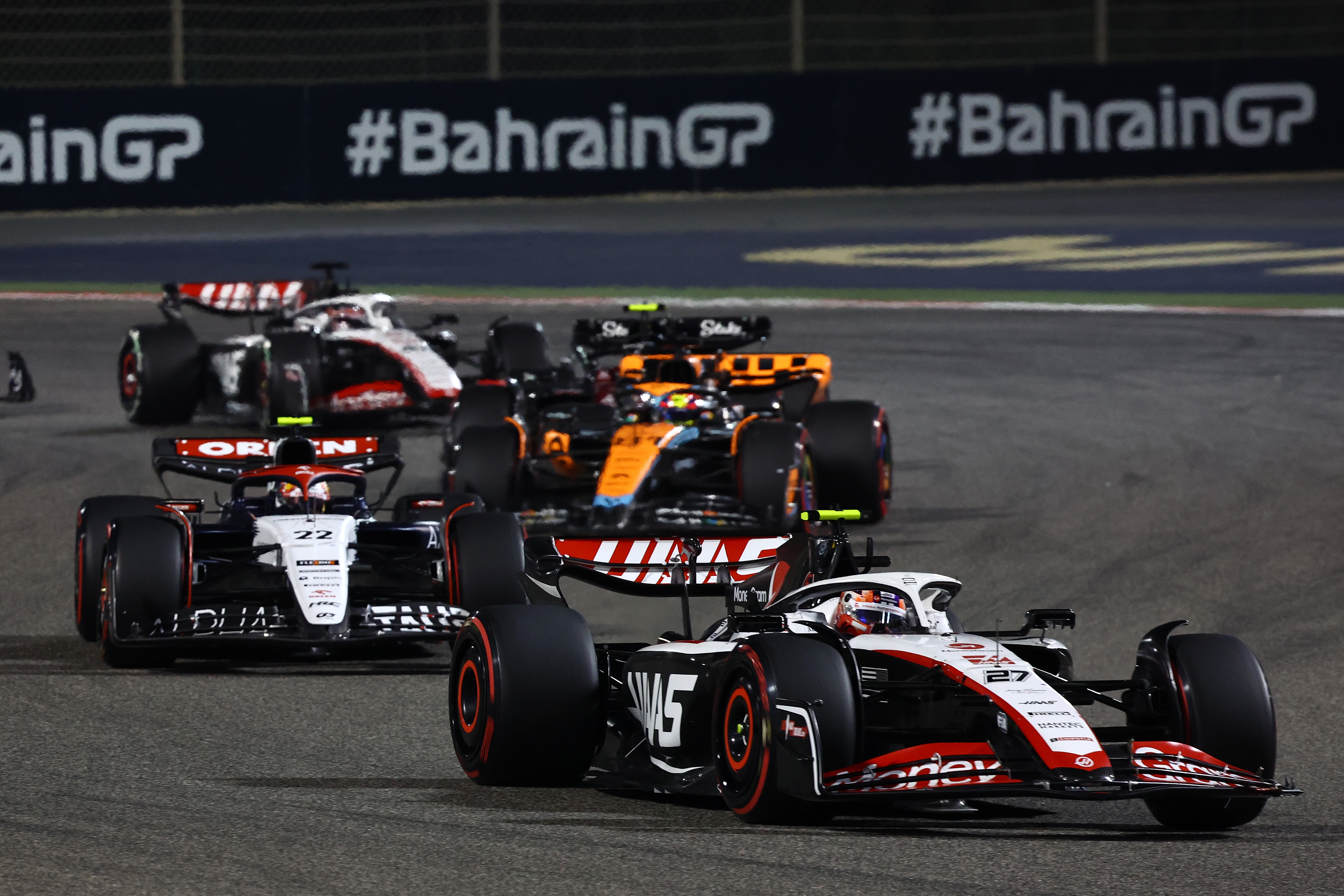 Bahrain painted a very muddy picture of the true competitive order behind the top five – especially given Alpine's untidy weekend meant that its apparent advantage at the front of the mid-pack was shrouded. But all things being equal, Red Bull, Ferrari, Aston Martin, Mercedes and Alpine are the favourites for Q3.
But not far behind is a jostling pack. In Bahrain, you could make a case for any of the remaining five teams making it to Q3. Haas did so through Nico Hulkenberg in Bahrain, only for his race to be compromised by front-wing damage sustained when he clipped Ocon, but others could have challenged.
Alex Albon reckoned it might have been possible had part of the front wing not failed when he hit a bump in Q2, while Yuki Tsunoda set top-10 pace for AlphaTauri in Q1 but had no fresh softs left to challenge for Q3. Lando Norris wasn't far off for McLaren, with Alfa Romeo showing decent race pace and potentially having left a little on the table in Q2.
It could be that all these teams are very closely-matched, but Jeddah will give a more representative account of the relative pace ranking. – ES