It's been fantastic to see Aston Martin step up to where it is now at the start of the 2023 Formula 1 season. It's a team I have a connection with going right back to its roots in the early days of Jordan and there are still some of those original people there so it's great to see them get a chance at the sharp end.
I've always questioned whether if you grow too quickly you can suddenly lose control, but Aston Martin seems to have achieved that, it has grown very quickly from a very small organisation and is actually making good use of those extra people.
Lawrence Stroll isn't shy about making what he wants happen and then backing it. And part of that is giving Dan Fallows the job as technical director and other people have also come in from big teams – there's a lot of high-end input. And underneath that, there are a lot of very, very good people who've been there from way back in the Jordan days.
I'm a bit sad to see that Andrew Green has slipped sideways a little bit into a role less involved with the F1 team, but maybe that's OK. Andrew's been at it a long time, he was part of the team of three people who created the original Jordan 191 with me, the other being Mark Smith. He probably needs a little bit of a break from the pressure to re-energise a bit, and he's still part of it all.
Where the team stands right now is not a bad place to be. You can see it in the spirit of the team in Bahrain.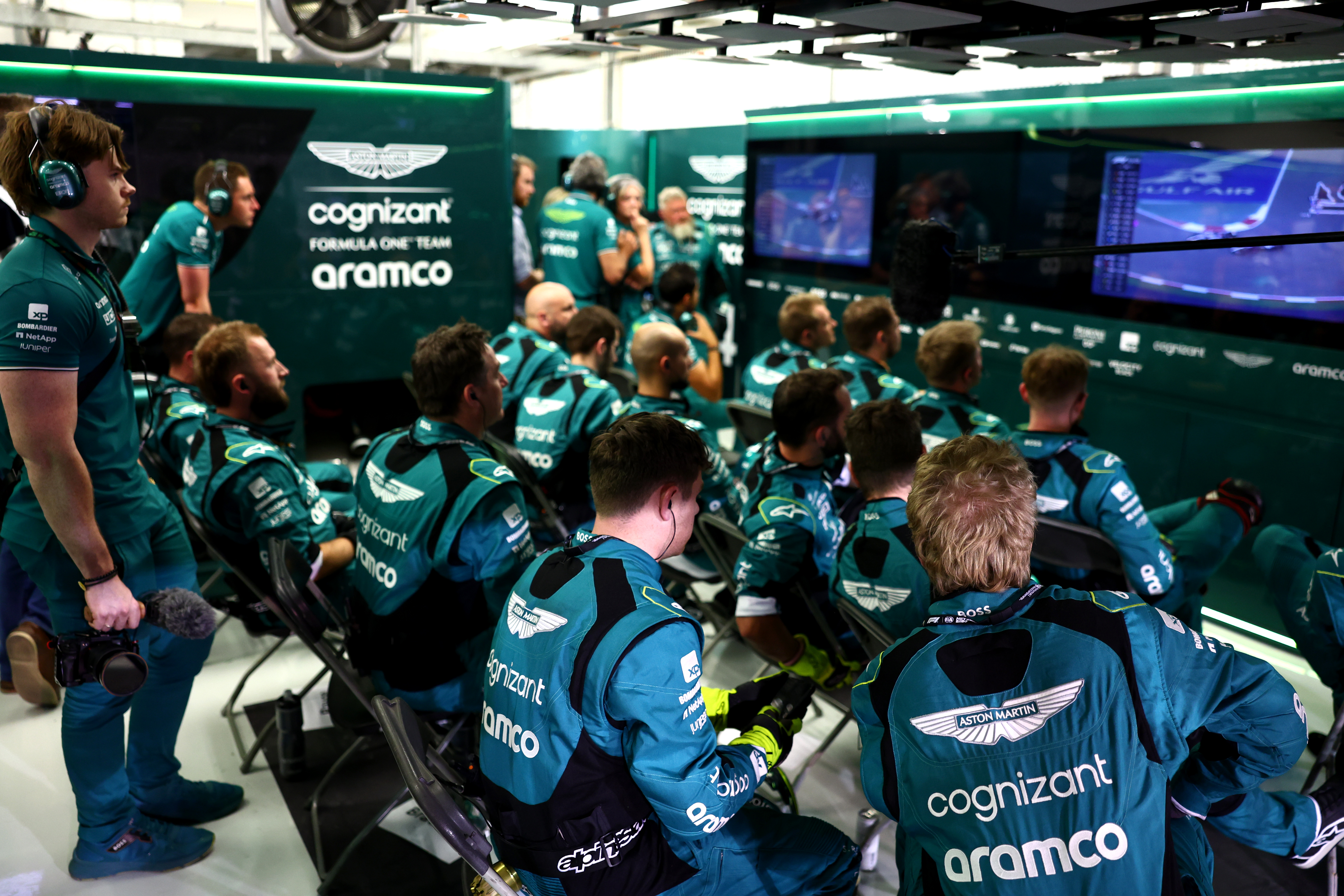 This has always been a good little team boxing above its weight. It needs to make sure it doesn't lose that element and that connection between everyone when it gets to the new factory with all that glitz and glamour. Right now it's got the best of that good little team plus quite a few more people, all fairly confined together in the current factory and able to communicate. It's all happening just at the right time.
Its first couple of years as Aston Martin have been difficult. Through that process the team has become a bit hardened and a bit stronger. Now it has been able to galvanise the impetus of new people and new experience from big teams into a team that was punching above its weight before. That's a potentially great combination.
It's one thing to be in the position Red Bull is in right now where you can do pretty much any strategy you want, it's another to have to dig deep. Wherever the previous Jordan/Force India/Racing Point team has been on the grid it has always had to fight for everything it got.
That can make you into a stronger team when you do actually get all the pieces of the jigsaw in place that you need to be able to see the big picture. When it does get to a point of potentially winning races, I think it will be able to win a lot of races because there will be a lot of depth and strength within them from fighting through the midfield and getting themselves up there.
It's not easy, I couldn't guarantee by any means that Aston Martin will ever win a race. But it looks as though it's on the right trajectory. Adapting to the new factory and all the hype that will go with that without losing focus on the real objective – which is the car – is going to be the big challenge.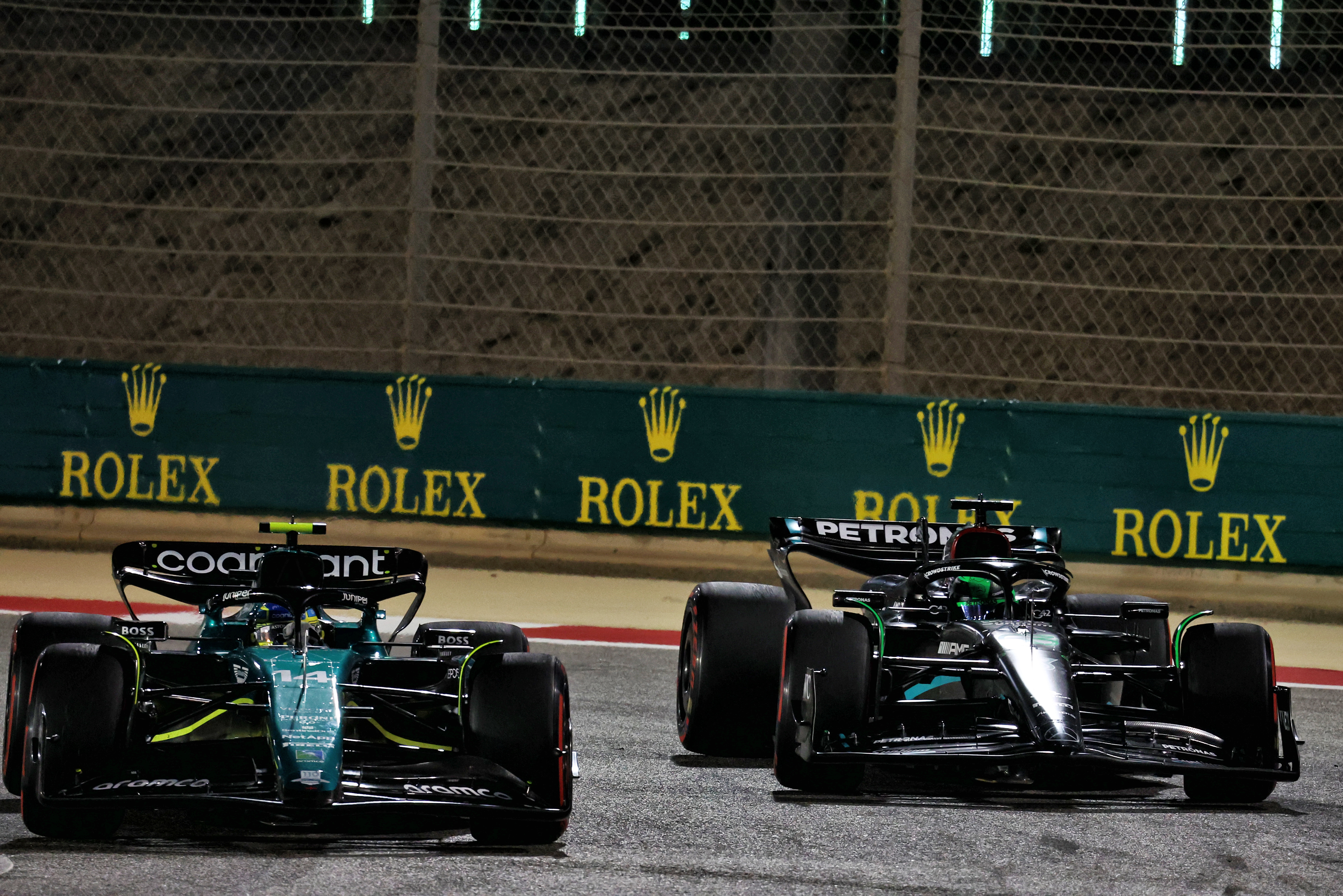 As Racing Point and now as Aston Martin, this team hasn't been shy about looking at other cars and trying to do the best job it can around somebody else's concept, and of course, its new technical director Fallows has come from Red Bull and brought what you might call the Adrian Newey philosophy on aerodynamics. Whatever the regulations are and however the car looks visually, the philosophy of aerodynamics still carries through the same in terms of what a certain team thinks a driver can make best use of.
The philosophy that Fallows has come in with from Red Bull can't be downloaded into a team in one hit. It will take time. So I can see those philosophies carrying through at least this year and into the new factory and new facility. But Fallows will have no new input from Red Bull or more importantly Adrian Newey to bring. From here on in its really about Aston Martin standing on its own two feet.
In 2020 when Racing Point built what was classified then as the 'Pink Mercedes', it was a complete change in philosophy with a lot less rake on it than it had before. It was basically a cut-and-paste of a Mercedes, and it worked well.
But you have to take development decisions about where you go next all the time, and if you haven't really created the car yourself from your own concepts, it's harder to know why what you have works and what to do next with it. That's a problem Aston Martin maybe could face in the future, as it did in 2021 when it lost its way with its Mercedes-based design.
Development is just about understanding where you are and taking it forwards. To be six tenths of a second behind Max Verstappen's Red Bull is one thing, but Alonso was also three tenths behind Sergio Perez's Red Bull. Verstappen's something quite exceptional. If just three tenths is the realistic performance gap then that's a different deal altogether.
Alonso's very good for Aston Martin because he's been in this position before – it's not a big ego trip for him to do well. He will not be easy to work with as he will be very demanding but he knows what he needs for improvement and if they can give him that he will just get on with his job.
Alpine didn't seem to listen to him that much. The difference for him at Aston Martin is that team will 100% listen to every word he says. Every time he blinks, it will blink with him. And that's what you need: confidence in each other and what everyone's doing. That showed as Aston and Alonso executed the Bahrain weekend perfectly.
Aston has to keep its feet on the ground, stay stable, know it's going to be a fight, not become dreamers, but know that if it fights hard enough it can win. So don't go out to win, go out to fight. And if you fight hard enough, success will come.