Aston Martin's ambition can't be faulted as it bids to become, in the words of team owner Lawrence Stroll, "one of the greatest Formula 1 teams there will be".
But as it moves into its purpose-built new factory later this year and has its state-of-the-art windtunnel coming online in 2024, the question is whether it has what every team craves – the Adrian Newey 'X-Factor'.
Enter Dan Fallows, who joined from Red Bull as technical director last April. He has undisputed dominion over the Aston Martin technical team now chief technical officer Andy Green has been shuffled out of the F1 team into Aston Martin Performance Technologies. He oversaw the recently-launched AMR23 car from its "inception", as he has put it.
Fallows first worked in F1 in 2001 as a senior aerodynamicist for Jaguar, having previously worked for Lola. After a short spell at Dallara, he returned to the team in its Red Bull guise as aerodynamics team leader at the start of 2006 at roughly the same time Newey joined as chief technical officer. He then became aerodynamics chief engineer in 2014, holding the position until he joined Aston Martin last April.
This means he worked under Newey in senior aero positions for over 15 years, giving him vast experience not only of what makes Red Bull one of the most successful F1 teams in the 21st century but also of Newey's way of working.
As Stroll put it at the launch, "the formula for a winning Formula 1 team is people, process and tools. This [the new factory] will be the greatest tools, we already have some of the greatest people and we'll put in the processes".
The Aston Martin team is packed with hugely capable people, more of them than ever given it has expanded from 400 to pushing double that since Stroll took over. Having accumulated all that potential, now it's about harnessing it.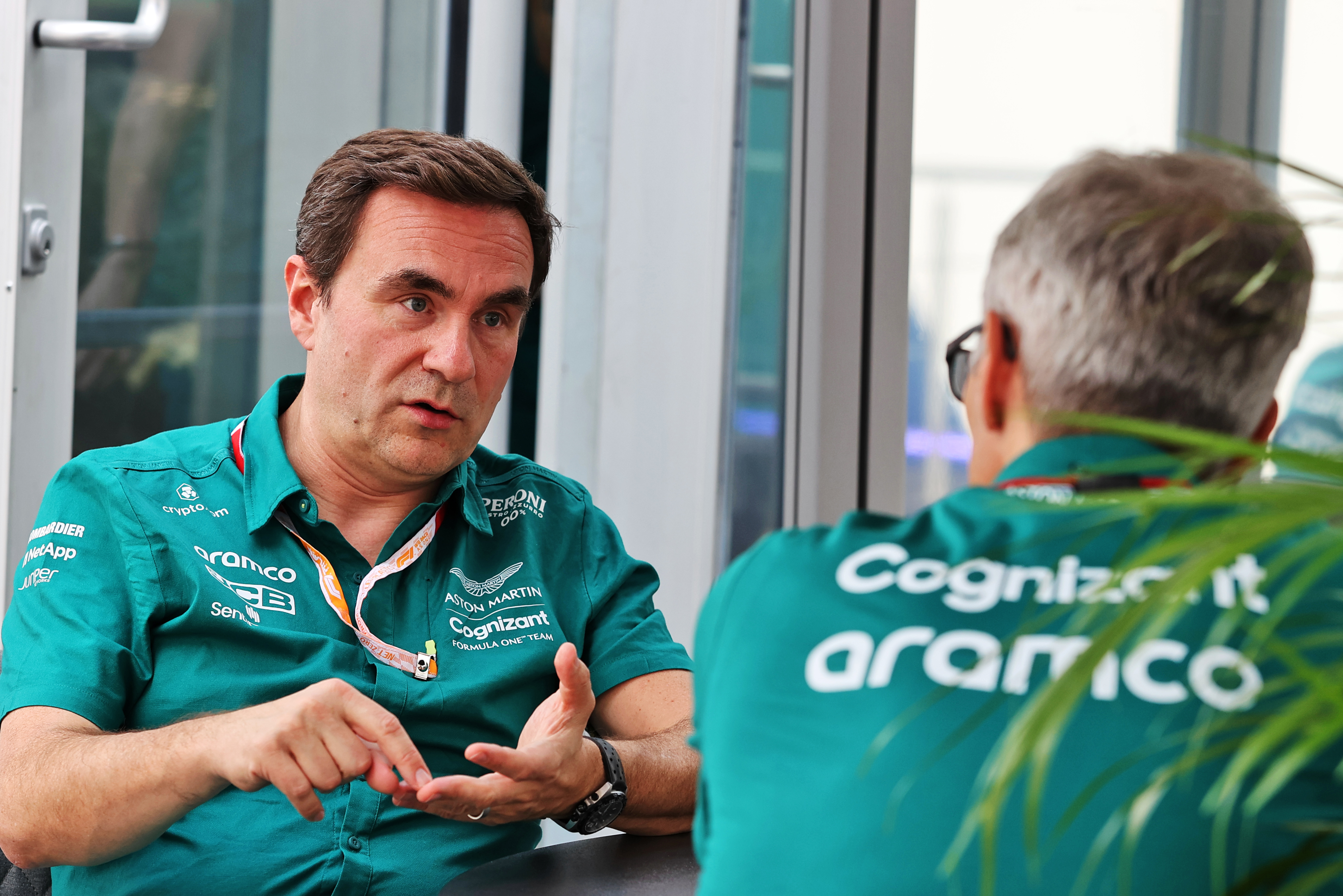 Fallows was recruited because he has been integral to Red Bull's success. So it's logical to ask him what he has absorbed from Newey's way of working that he can apply to an emerging Aston Martin.
"I'm one of the fortunate people that have worked under Adrian and seen his methods," says Fallows. "He has a very clear approach in the way he designs and develops a car, particularly from the aerodynamic side of things. It's a very no-compromise approach, very focussed on small details.
"But one of the things that I really enjoy with him is that he lacks any kind of technical arrogance about him. He's very open to being told about things he stipulated or suggested that haven't worked or that there are better ideas out there.
"That's something I definitely try to bring into my own work and I very much encourage the technical team to be open-minded. Even if you have very clear visions about how you want to develop things or very clear ideas about the car, make sure you're not technically arrogant about it. If somebody does suggest something better, be open-minded irrespective of who they are.
"That's one of his greatest strengths and hopefully I can carry that on."
Of course, Fallows is not Newey and he doesn't aspire to be a clone of him. Newey is a unique presence in F1 and the product of a very different time in motorsport engineering. He recognised the potential for aerodynamics to dominate racing car performance at a point where the F1 world was still coming to terms with it, famously conducting his final-year project at Southampton University on 'ground effect aerodynamics as applied to a sportscar'.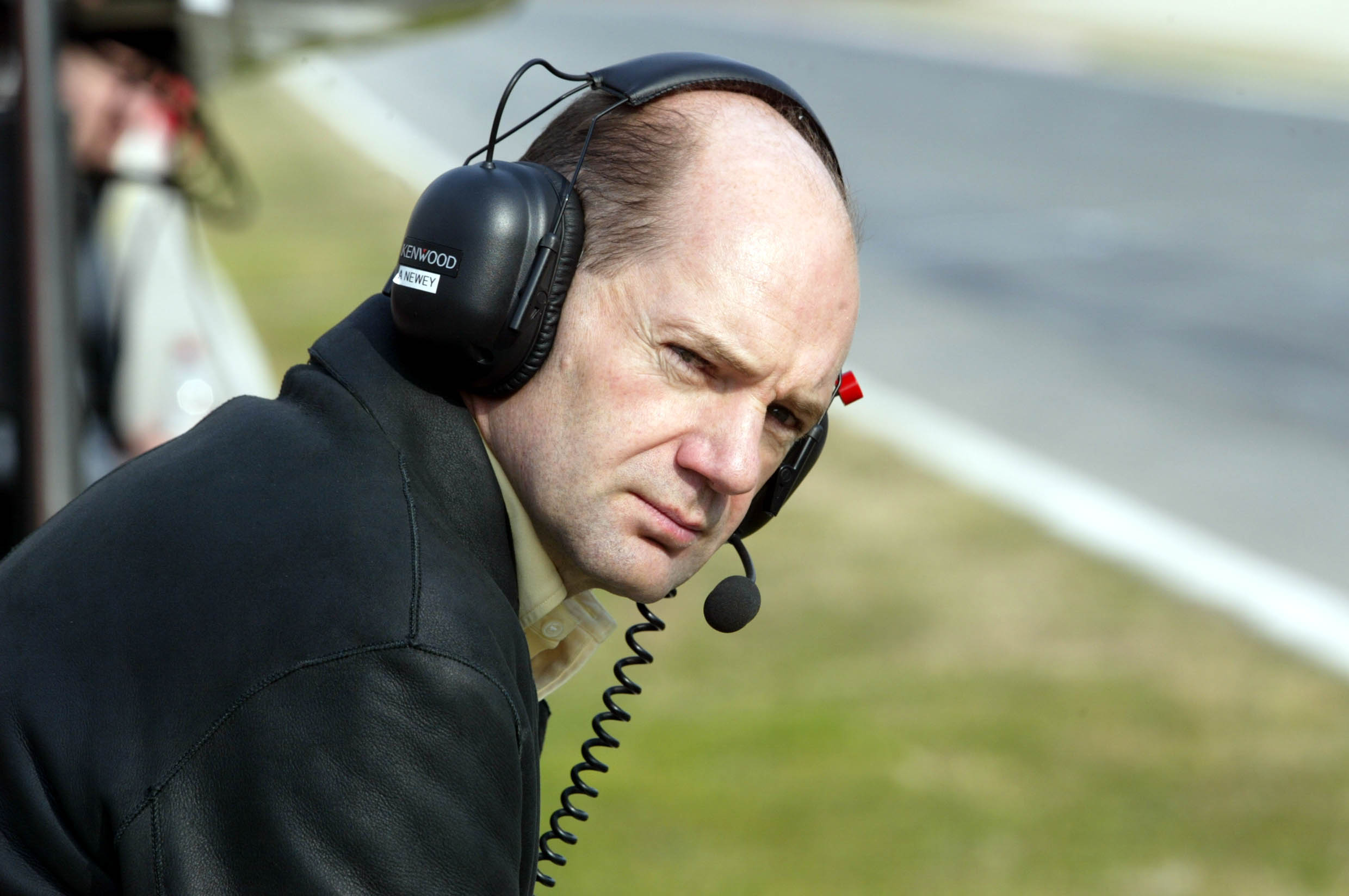 This led to a career in which Newey had, and continues to have, a profound impact on F1 car design. But while he tends to be characterised as some kind of maverick genius who somehow intuitively 'sees' airflow, he's far more than that. Genius is the product of hard work and while there's no question he has a great mind, what makes him remarkable is how he applies it and his way of thinking.
Newey is also not simply a brilliant aerodynamicist, he's a great motorsport engineer. He's been a race engineer to the likes of Mario Andretti and has a rounded understanding of how racing cars work. It's simply that he rose in a time when aerodynamics dominated. This is what makes him more than a great aerodynamicist, he's also an accomplished technical leader.
But his capacity to understand the way to pursue performance under a given set of regulations is what makes him so effective. That visionary quality allowed him to see the potential of aerodynamics in terms of downforce 45 years ago, but also how that interacts with other aspects of the car. He contributed to all aspects of the all-conquering Red Bull RB19, but his primary design impact was on the suspension. He provides insightful, creative thinking and ideas that can be fed into the design process and run with by others.
Unlike Newey, Fallows is not there primarily to be the ideas man, but to ensure that Aston Martin is set up to benefit from the creativity that will emerge from its staff. Fallows will focus on the processes, the systems, the technical management. Aston Martin cannot be a clone of Red Bull in the way it works – no team can given Newey's unique way of operating – but there are clear lessons to the way his brilliance has been harnessed.
That Red Bull holds Fallows in high regard is proved by how hard it fought to keep him when Aston Martin came calling. That was unsuccessful, but Red Bull did hold off McLaren when it tried to poach Fallows in 2014. As part of the settlement that meant Red Bull dropped legal action against McLaren for its chase of Fallows, it was agreed that Red Bull chief aerodynamicist Peter Prodromou, who McLaren had already signed up, could join the team earlier than planned.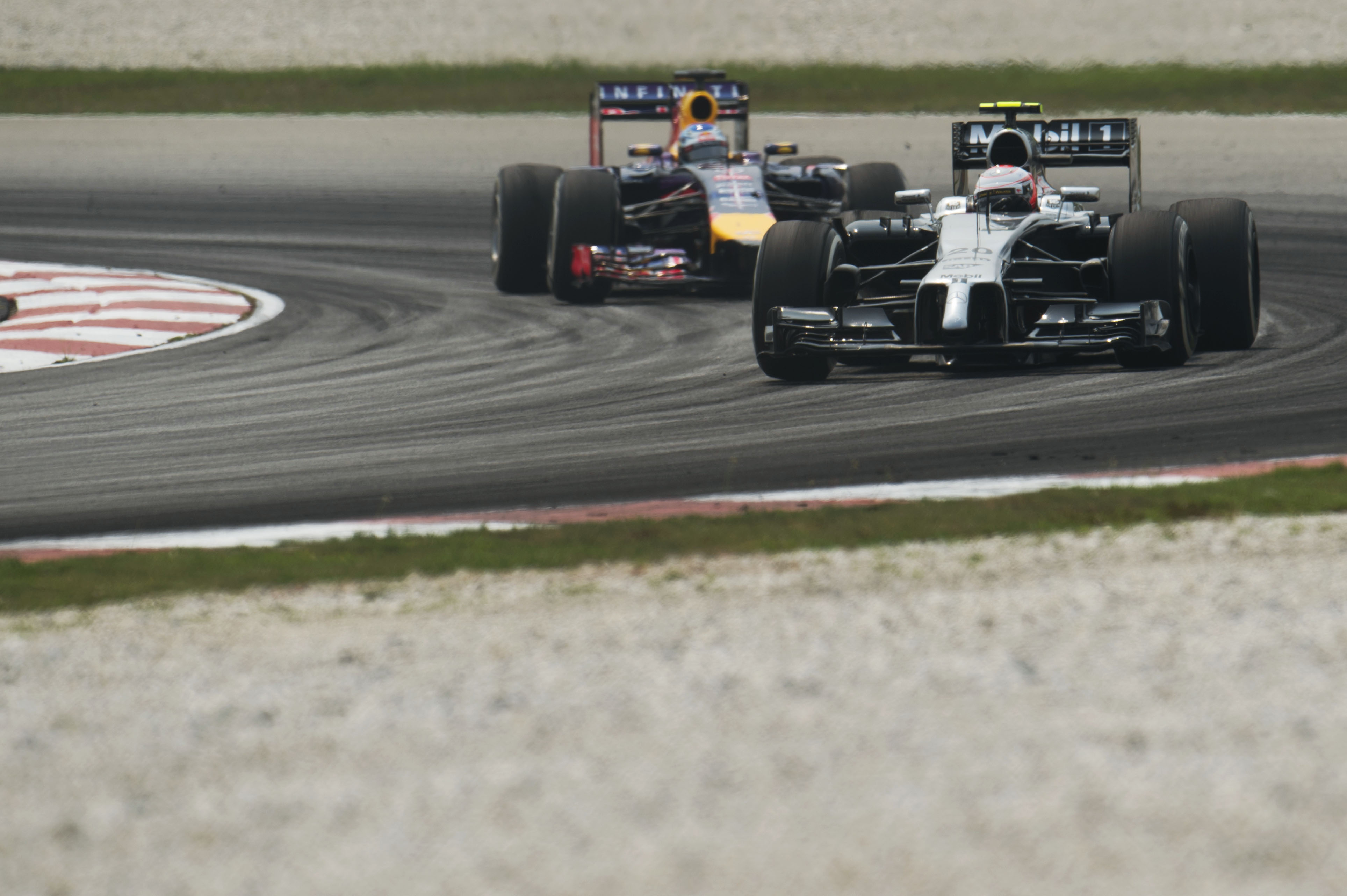 You can infer from that, while Prodromou was highly-rated by Red Bull, Fallows was regarded as the more important of the two to retain. The fact that Prodromou's arrival didn't turn McLaren into a team on the cutting edge of F1 aero shows that simply recruiting someone who has worked with Newey is no guarantee of success. But even so, Aston Martin's offer became too rich for Red Bull's blood once it crept into seven figures.
This brings us to the Aston Martin AMR23, a car that unquestionably bears a resemblance to the RB18 in terms of its overall concept. But it's hardly alone in that given the RB18 is the car that won 17 of the first 22 races under F1's new technical regulations.
The Aston is far from being a straightforward clone, with plenty of unique design features that could make it a threat at the front of F1's midfield.
Internally, the team is very buoyed by the figures its car has produced in simulation and based on its initial running. What's more, several senior figures working in rival teams have been impressed by what they've seen.
Of course, it's not all the work of Fallows – just as Newey is just one member of an enormous team at Red Bull.
His job is to steer the technical ship. He doesn't design the car, no one individual does even though you could argue Newey is the closest to doing so given his profound influence on the concept of the Red Bulls.
What Fallows must be is, to use an analogy Pat Symonds liked to use when in the technical director role, the 'conductor of the orchestra'. It's a hugely significant role, but one that must be done with a combination of clarity, which Fallows certainly has, and a light touch.
The team has recruited heavily at every level, which means there are also some key players in senior technical positions reporting to him. That includes aero head Eric Blandin, who joined from Mercedes, and ex-Sauber man Luca Furbatto. The latter, in his role as engineering director, has made a big impression on the staff at Aston Martin and is able to have more command of the detail of the car, while Fallows and Blandin have a more broad, top-down view of the project.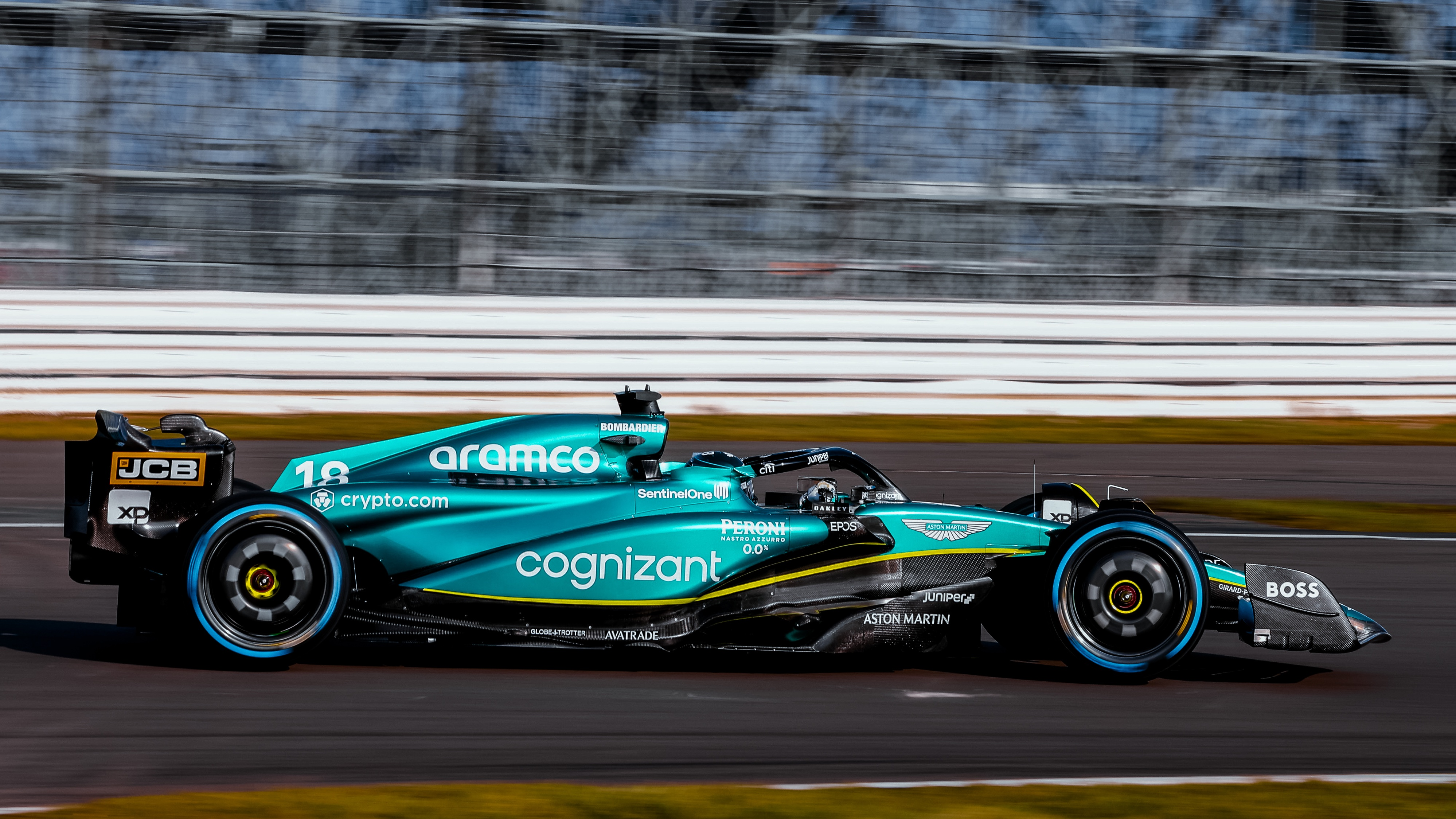 It's still too early in the Aston Martin project to expect it to reach its full potential. But this season is a crucial step in that process after the difficulties of recent years. As Fernando Alonso has put it, 2023 is a "baseline".
"We've definitely got the facilities to be competitive, but we have to be realistic that we're not at the same level as some of the top teams," says Fallows. "And I say that from the point of view of the facilities rather than the expertise, I think we're very strong in that regard.
"I was very impressed with just the general level of expertise we had in the team when I joined. The bits that are missing are the windtunnel, which we're clearly looking at. We are very fortunate in using the Mercedes windtunnel at the moment but there are limitations and there's no substitute to having your own, the flexibility in testing what you want.
"There are simulation facilities and so on that are also going to come online. Does that stop us progressing in the way that we want? Absolutely not. But are they key for us as sustained performance gains in the future? Absolutely. And that's what we need to push for."
Aston Martin may not have a Newey, a cauldron of creative ideas to be harnessed. But on its staff will be a multitude of engineers and designers capable of producing such ideas. If Fallows can create a process that harnesses those ideas and that institutionally lacks the "technical arrogance" that can limit a team's horizons, then Aston Martin will achieve its ambitions in the coming years. Think of it as a crowdsourced, hive-mind version of Newey.
Fallows is not Newey, he's something very different. But the lessons he brings in process and making the most of ideas are the common thread that, if he's able to implement them properly, could make Aston Martin be what Stroll wants it to be – "one of the greatest".