This article was the 10,000th to be published here on The Race and it's an example of the insight we always strive to bring. Mark Hughes's brilliant in-depth interview with Adrian Newey revealed many things about arguably the greatest technical mind in F1 history. 
Eight years ago, the first season of hybrid power, as the scale of the Mercedes power unit advantage became clear, Adrian Newey was on the point of leaving F1, having previously played a major part in Red Bull's transformation from a novelty fringe team to a multiple title-winning colossi.
This, after he'd already overseen the creation of dominant cars in the '90s for McLaren and Williams. Even if he had gone ahead and stepped down in 2014 he'd have retired with one of the most glorious CVs of any technical boss in the sport's history. But he's still here, now feeding into the second Red Bull era of world championship contention. He never did properly leave.
"Back then I was pretty disillusioned with the whole thing to be honest in as much as … obviously I nearly joined Ferrari but didn't, which was kind of [part of it]… but more than anything, although I felt happy at Red Bull and didn't really want to move teams, the only thing that had pushed me towards even thinking about moving teams was that we were stuck with an uncompetitive engine."
Newey's aborted move to Maranello (his unease at the proposed move only intensified by Stefano Domenicali sending an underling to meet him at the airport to discuss the contract), seemed to leave him stuck in continuing frustration with Renault Sport which had been brilliant in the V8 era in working out the software necessary to maximise Newey's blown diffusers, but which had badly underestimated the hybrid challenge.
"We had a supplier that seemed more interested in the marketing angle that came from being in F1 than actually being competitive," he continues, quite matter-of-factly. Newey's delivery is always calm, but he's intolerant of anything other than full commitment and was described by the late Frank Williams as, 'The most competitive person I've ever met,' which is quite an accolade considering the contenders.
"If you have an engine partner who comes up with a power unit that's below the competitors but shows a real desire and a will to fix it and go forward, then you accept it. But one that won't recognise it's behind and doesn't seem to be interested in doing anything about it is altogether more difficult. So it caused me to lose motivation. I still enjoyed F1 but not like that.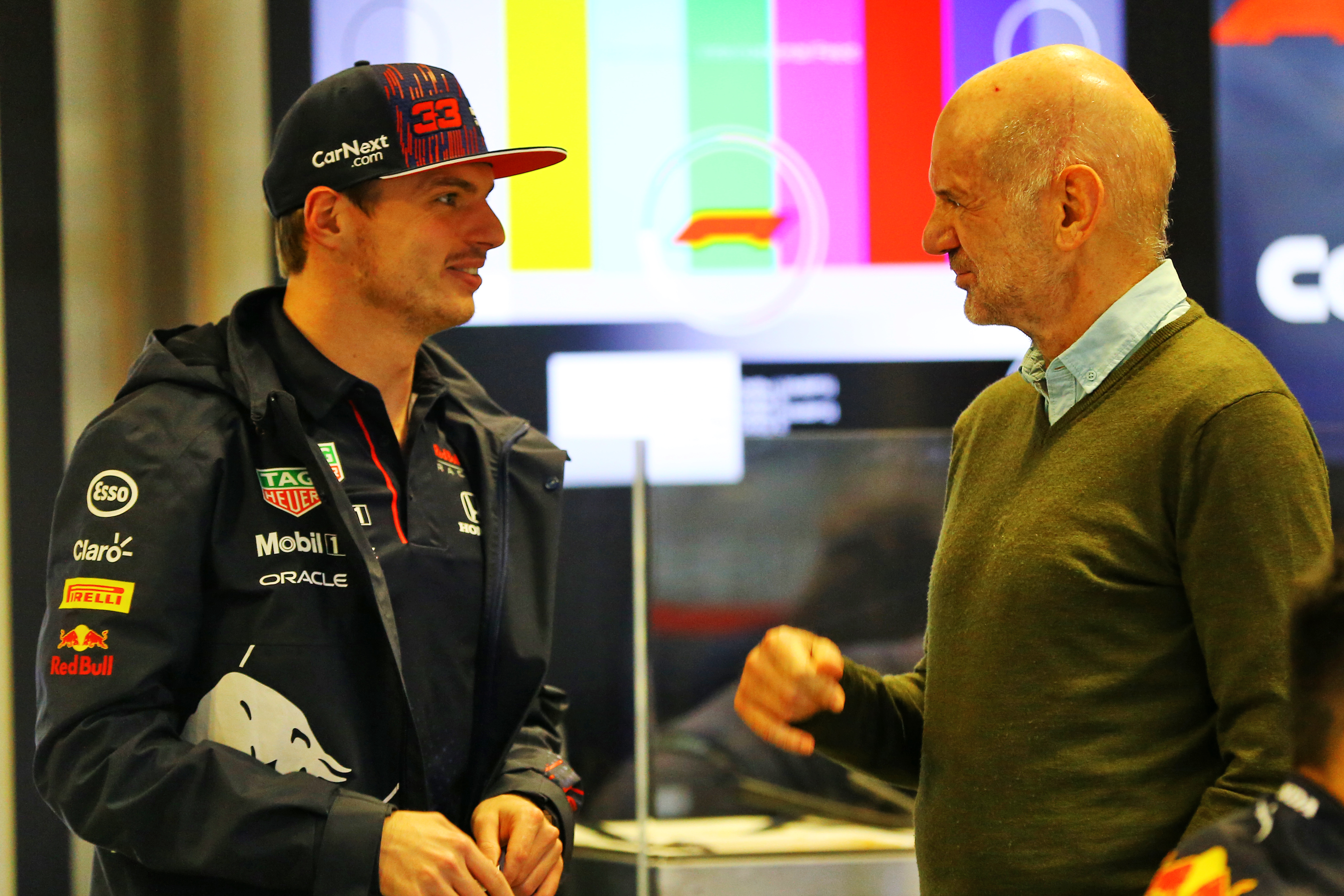 "Equally, I didn't want to change teams – and that's really where the [Aston Martin Valkyrie] road car project came in. That kept me motivated and occupied for a bit and then once we'd signed the deal with Honda and it was clear that we had a partner that, OK, might not be quite there at that point, they definitely had the drive and motivation to get there, that changed things."
He was back. Not that he'd ever been fully away. He had continued to feed into the Red Bull technical group but there were years where he hadn't even had a chance of looking at the regulations until travelling to the first race and only then set about helping improve the cars. But into the Honda era (with the senior team since 2019), his involvement and interest blossomed once more and Max Verstappen was given progressively quicker cars – until last year he was able to take on Mercedes on equal terms for the first time.
But how much Newey can be in a car with a technical team numbered in the hundreds?
"That's a difficult one to answer. I'm lucky enough to have a really good group of people at Milton Keynes and it's a very good team," he said. "All F1 teams are big engineering teams but in terms of the involvement in meetings, I put my tuppence-worth in but it's the guys who bat those ideas around and maybe come up with a list and go away and do the work. Specifically, on this car [the RB18] I did the front and rear suspension and a few other bits and pieces."
Yes, Newey does fine detail design and not just aerodynamics. But broad-brush concepts are where his creativity is best utilised, especially under new regulations. That's when his big picture vision can help lead and direct that powerful bunch of engineers into magically fruitful directions. But he's surprised himself at how much he's enjoyed the latest reg change.
"I do enjoy reg changes but when I first saw these regs I was quite depressed by them. At first sight, they appear to be very prescriptive. But as you dig into it more then – particularly in the area of the sidepod and floor – there's actually a reasonable degree of freedom. More than you first think.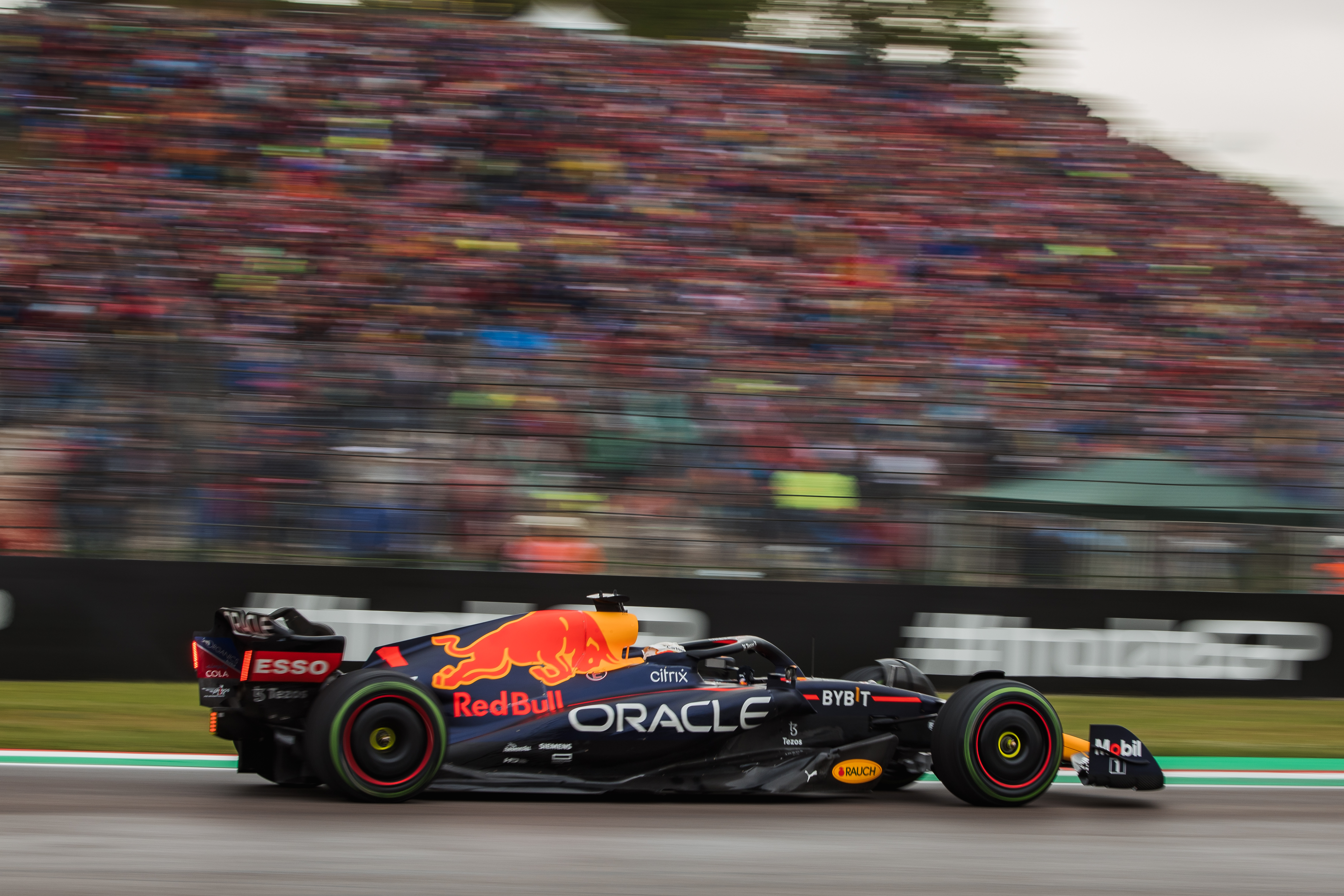 "The chassis is near enough designed for you by the regulations, the front wing quite prescriptive. Front and rear suspension, although there is some prescription on the angles, in terms of layout there's still some freedom. As we got into it and realised that, then I'm not surprised there's been a reasonable diversity of shapes. I certainly didn't see the Mercedes sidepod solution coming. The other cars, the broad differences in sidepod shape have not completely surprised me."
Did he foresee the generic porpoising problem inherent in these regs? He was, after all, one of the very few people who were around at the end of the last ground effect era of F1, four decades ago (he was an aerodynamicist at the Fittipaldi team in 1980, direct from graduation).
"We knew it was a potential problem. The LMP cars had it for a very long time. It's a very well-known problem. If you have an aero map which as you get closer to the ground generates more downforce eventually the flow structure breaks down and loses downforce, then it's going to porpoise. With these regs you could see that was a possibility but whether they would and how you model that, was the difficulty.
"It was a bit of using experience as to what the causes of porpoising might be and trying to be mindful of that but at the same time we didn't find a way of modelling it properly. In principle, you could do it in the windtunnel. There's a thing called Strouhal number which is a bit like a Reynolds number, so it takes the speed and the size of the real thing, then applies a scaling factor based on speed and size.
"It's much more aggressive than Reynolds number in that these cars are bouncing along at let's say 6Hz then the frequency you have to achieve on a 60% model at 60 metres/second is very high. If you completely redesigned your model and beefed up everything and accepted less fidelity in the balance you might get there but it would be a big undertaking."
He's naturally reluctant to get too detailed about what they did at Red Bull to make the RB18 almost immune to the problem while still generating very competitive downforce. He makes the point that there is not just one airflow under the floor and that getting them working together is important but even that is only a tentative clue.
Red Bull's chief rival Ferrari clearly tolerates a high degree of porpoising at the end of the fastest straights, way more than the Red Bull – but it seems to have more low-speed downforce. "I guess they feel that's the fastest way round, so you trade a bit of driver comfort and initial braking performance." Has Red Bull ventured in that direction as an experiment? "No, your set-up is driven by your aero map so what works on one won't work on another car."
It's apparent that the RB18 is a less demanding drive than Red Bulls of the last couple of years, cars which only Verstappen seemed able to get the best out of. "The driver is an important part of the loop," asserts Newey. "With the last few cars – not so much this year's – we had a car that was quick to rotate but which could be a bit nervous on entry and Max was very happy to live with that and use it to great effect.
"His team-mates often found that more difficult. Certainly poor old Checo, it kind of took him a while to adapt to it. He got there… his performance in the last few races last year was quite strong. To an extent, a car will evolve to the feedback of the driver because that's a significant part of how you develop the car.
"If you respond to his criticisms of it… if his criticism is entry stability then you respond to that. If his criticism is apex understeer you respond to that. But these cars tend to be much more front tyre-limited than the previous generation. I think it's probably a function of the latest tyres.
"Simulators are powerful tools nowadays and getting the drivers in to use the feedback and the feedback from the cockpit at the track is hugely important. That's the whole thing; you have all these sensors which by and large tell you what the car is doing but they don't tell you why. Why it does something is very often so dependent on the driver and very often the driver will adjust his style to whatever the car characteristic is."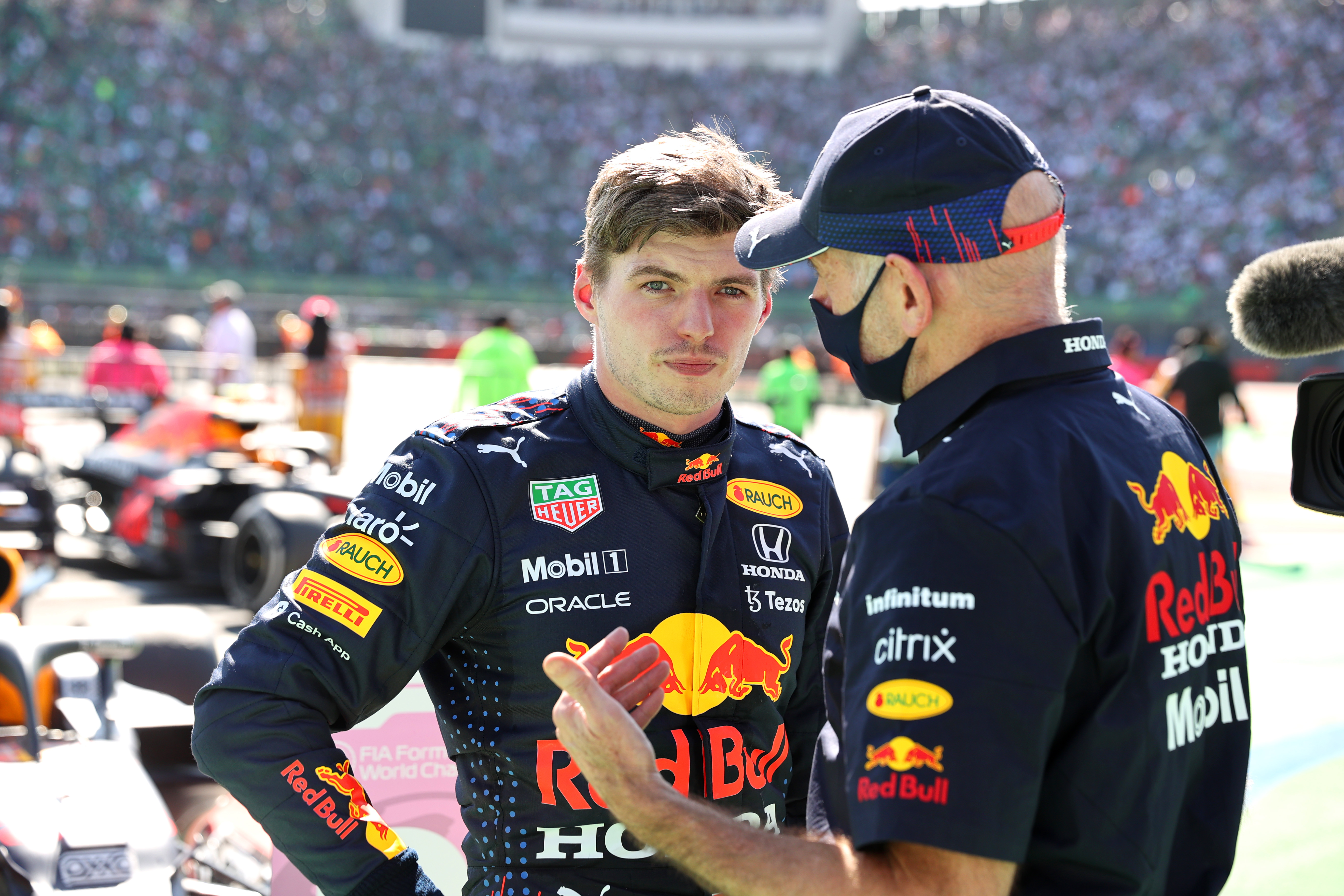 Verstappen is a great fit with Newey. Their generations are probably too far apart for them to have much of a social connection but their approaches to the job – the intense competitiveness combined with the emotional flat line as they perform – are remarkably similar.
"What's great about Max is you always know what the car's capable of because he always gets in it and wrings its neck," Newey said. "His feedback is good, he's very aware of what the tyres are doing and how to manage them. I think his reputation for being wild is unfair.
"Probably what he did in Brazil last year was a bit naughty. Saudi was silly but I think he got frustrated with Lewis not overtaking him but he still shouldn't have brake-tested him. But Silverstone to me was a clear professional foul [by Hamilton] and people seem to have a short memory. They brand an individual and it takes time for that to go. He's very easy to work with, very open. You ask him to do things and he'll always try."
It's interesting to get Newey's take on the comparison between Verstappen and Red Bull's previous champions, given that seven drivers have won world championships in 'Newey cars'.
"Sebastian [Vettel] was very, very detailed in his post-session analysis. The debriefs would go on for quite some time. Seb would stay long into the evening, going through on-board videos, going through the data, talking to his engineer. That's what worked for him, it's not a criticism. Max is not as extreme, is more in the middle.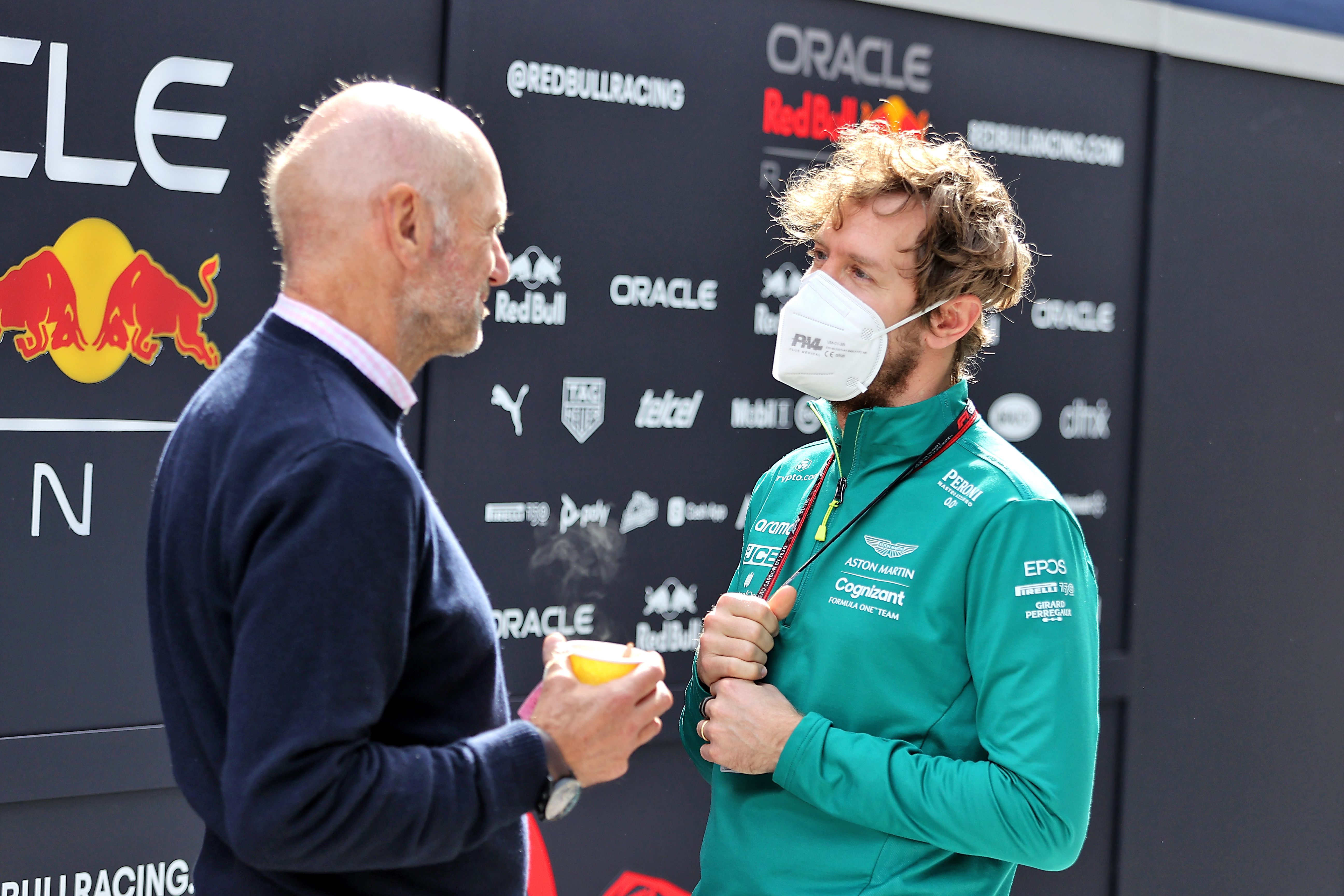 "The Finns like Mika [Hakkinen] and Kimi [Raikkonen], the debrief was about five words and that's the last you'd see of them! Mika in particular I worked quite closely with him, less so with Kimi. Once you took the time to understand his language – because he did describe things differently to a typical English driver, let's say – while he was short and succinct he was very good at pointing out what he needed to go faster.
"At the opposite extreme some other drivers will talk you endlessly around the whole lap and by the time you get to Turn 17 you've completely forgotten about Turn 2 or you've fallen asleep. Daniel [Ricciardo] and Max are quite similar in terms of feedback and approach to debriefs. They're good because they concentrate on the things you need to know. They're happy if you have any questions to sit and elaborate. Very easy to work with."
However, Newey almost wasn't around to see the seventh driver seal a championship in one of his cars. He fractured his skull last year while taking a summer break in Croatia and but for some timely intervention, he may not have made it. For a man who has crashed his Ford GT40 on the race track, the circumstances of the accident were mundane, but the consequences were very serious.
"It was a silly accident. In the August break, my wife and I went to Croatia. The hotel there had these wooden bicycles with electric motors. They didn't provide lights or helmets but they'd built a cycle path to the local town. We cycled in, had dinner, and cycled back. It was a really dark evening.
"My phone was a bit low on battery so we cycled with Amanda in front on the phone torch. Obviously, what we should have done is got off and walked but we didn't. Some kids were walking down the path the other way, she went one side, I went the other and the other side was a six-foot drop onto a rocky beach. Luckily we'd been with Bernie and Fabiana [Ecclestone] for the last couple of days so Bernie with his Croatian contacts got hold of a top neurosurgeon who was on holiday himself but got me admitted.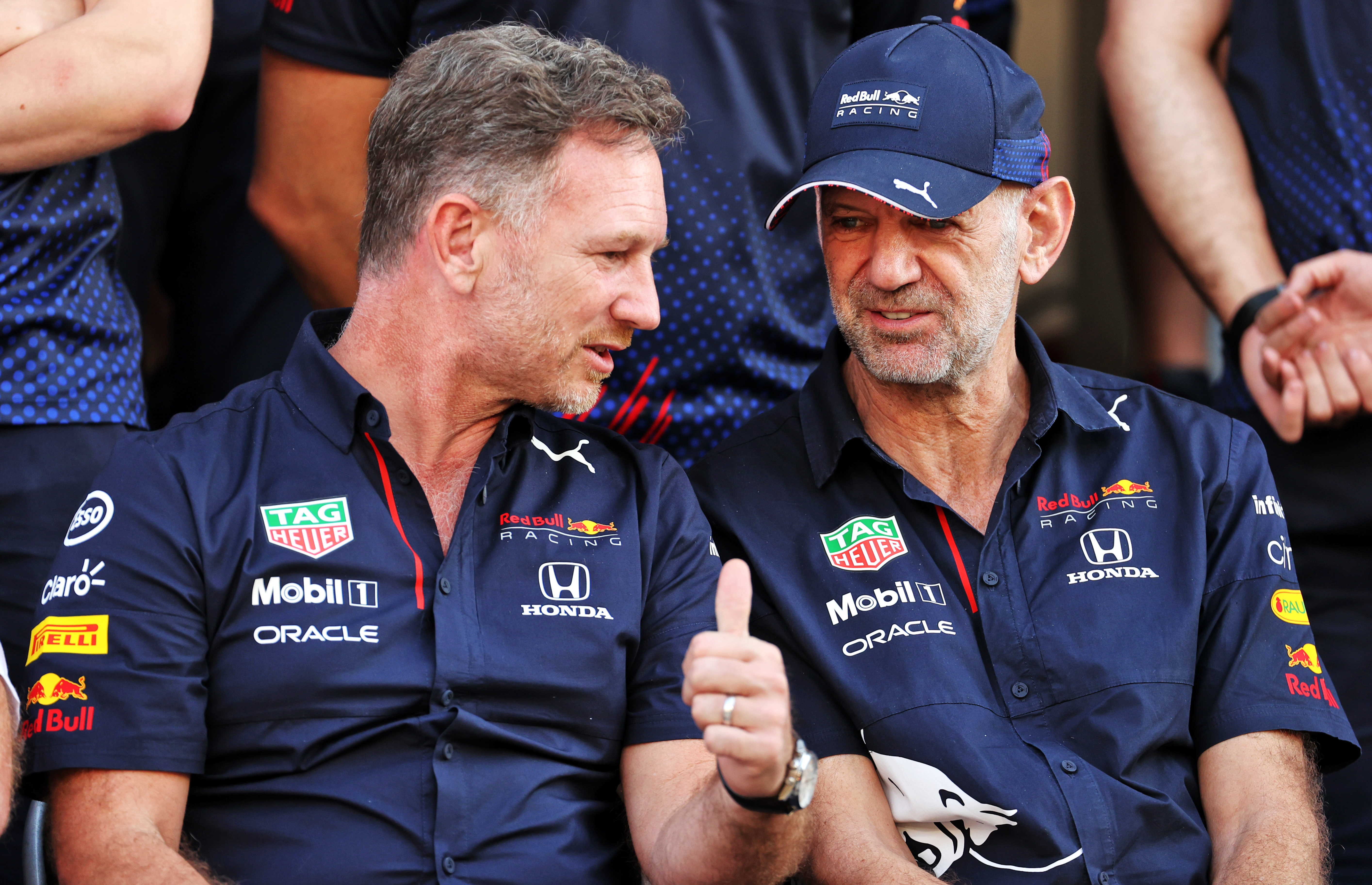 "I was only out for a few seconds. I'd gashed my head but I thought I was basically OK. But I wasn't – and the next morning felt dreadful. So long story short, I fractured my skull. Everyone rallied around. Amanda did a great job of coordinating. Bernie on his side with the neurosurgeon and my friend Joe Macari in the UK found the neurosurgeon in Harley Street. Christian [Horner] organised a medi vac, flew me back and was operated on in the UK. So I missed a few races. I came back in Istanbul but wasn't feeling great, I must admit. Then I was fine by the time we got to Austin. Not recommended…"
Thankfully, one of the all-time great F1 engineers is still very much around, still to be found lurking around other cars on the grid, ideas fizzing, making sketches, or sitting on the pitwall consumed by the intensity of competition in the moment. It all still matters. But, having failed to walk away from it eight years ago, what will he do when he does eventually stop?
"That's a good question. I enjoy design. Design combined with competition has been my career really and I've hugely enjoyed that but it does bring its own pressures of course. I'm 63 and I'd get bored if I stopped and did absolutely nothing. I always thought I'd do a hobby – rebuild motorbikes, that sort of thing. I think that would keep me occupied for a bit but ultimately I would get bored of that too," he said.
"So maybe trying to get in a position where I can be involved as an overview – which I think is what Rory [Byrne] does at Ferrari now – which is quite a nice place to be. So long as you can contribute in a positive way. I'd hate to be a distraction. 'Oh, Adrian's coming in today'. That means handing the reins over to somebody who is responsible and I'd be purely a contributor as long as they found that useful.
"That's on the competition side. But I'd also like to develop the road car side of things. I feel I could hopefully offer something there. It's a difficult area, incredibly competitive and obviously driven by the buyer – which is extra complicated to say the least. But I do feel that automotive just seems to be going in the wrong direction. Manufacturers are responding to what the buyer wants but the cars are becoming ever-bigger, ever-heavier.
"We now have electric SUVs – huge 4x4s with electric! Ludicrous. It just makes no sense whatsoever. It would just be nice to see cars getting a bit more efficient – whatever the propulsion unit might be, but in terms of the aero, weights, engine size. All these government organisations pat themselves on the back for the improved safety regulations but just like in F1 it makes the car very heavy. Also things like on the combustion engine having such low emissions from a cold start – again that puts weight into the car. The regulators don't seem to think about that. They want utopia, a car with no emissions and is very efficient."
You can almost hear the gears grinding as he speaks, the thought processes as he pinpoints the root of a perceived problem, ready to produce a dazzling original solution.