Ferrari's announcement of a new two-year deal for Carlos Sainz ahead of last weekend's Emilia Romagna Grand Prix means just over a quarter of the Formula 1 grid is already under contract to the end of 2024.
Here's our summary of the current contractual state of play for all 20 drivers in the 2022 F1 field.
MERCEDES
Lewis Hamilton: contracted to end of 2023
George Russell: contracted to end of 2023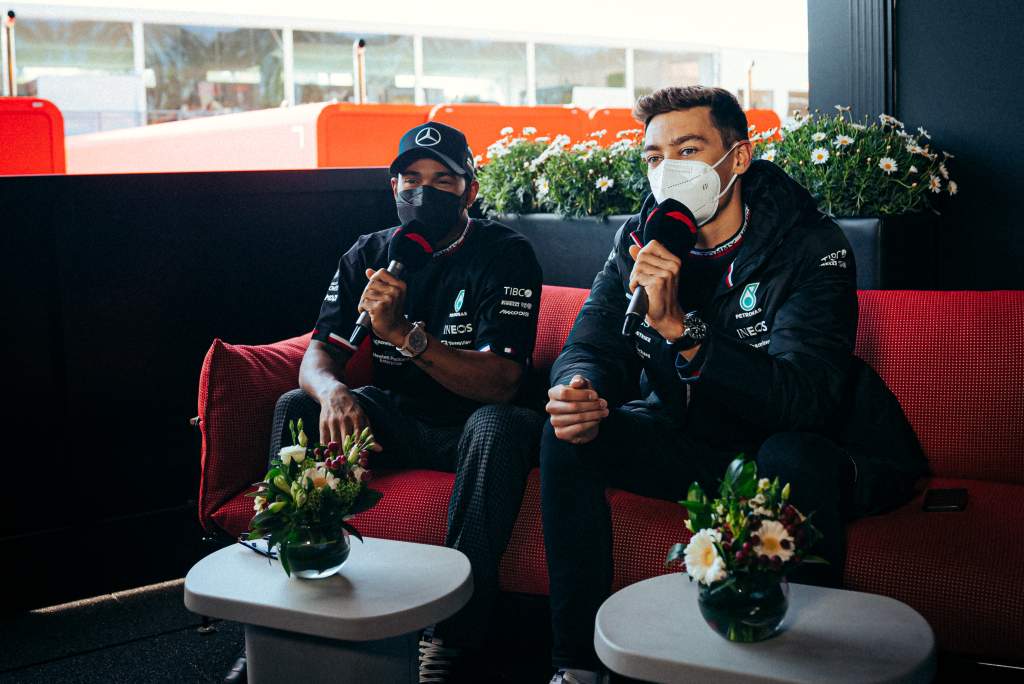 Protracted contract negotiations in recent seasons meant the question of whether Lewis Hamilton was going to walk away from F1 has kept popping up as he moved into the second half of his 30s.
Agreeing a new deal through to the end of 2023 last summer should've stopped that for a while, but then the events of Abu Dhabi 2021 raised the most fervent Hamilton F1 future speculation yet.
In the end, he stayed on with Mercedes and in F1, and there's no sign yet that Mercedes' poor start to 2022 will jeopardise that commitment – meaning it'll be next year before the topic of Hamilton's retirement gathers momentum again.
His new team-mate George Russell was signed on what was billed as a "long-term" deal, and which currently runs to the end of next year.
RED BULL
Max Verstappen: contracted to end of 2028
Sergio Perez: contracted to end of 2022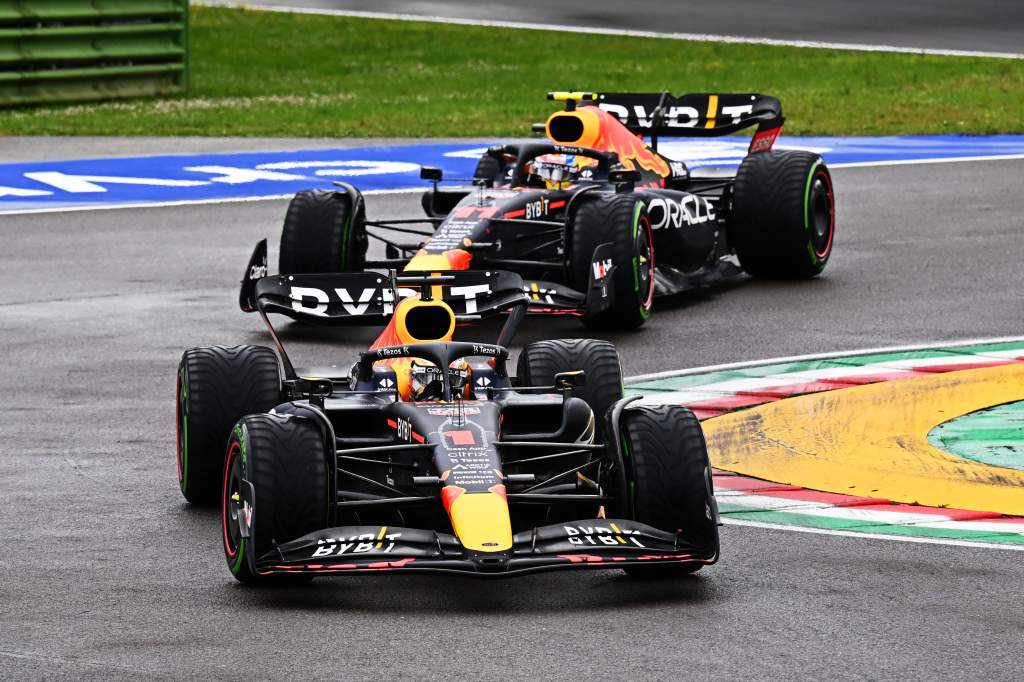 World champion Max Verstappen was rewarded for his title with what's believed to be a substantial pay rise and he rewarded Red Bull for its support by committing to the longest deal on the grid – keeping him on board almost to the end of the decade and meaning he'll do at least 12 full seasons with Red Bull Racing if both sides honour the deal.
Team-mate Sergio Perez's situation is far less certain. He earned a one-year extension to his initial toe-in-the-water 2021 deal last year, and may yet prove to be just a stopgap until the next rising Red Bull protege is deemed ready.
FERRARI
Charles Leclerc: contracted to end of 2024
Carlos Sainz: contracted to end of 2024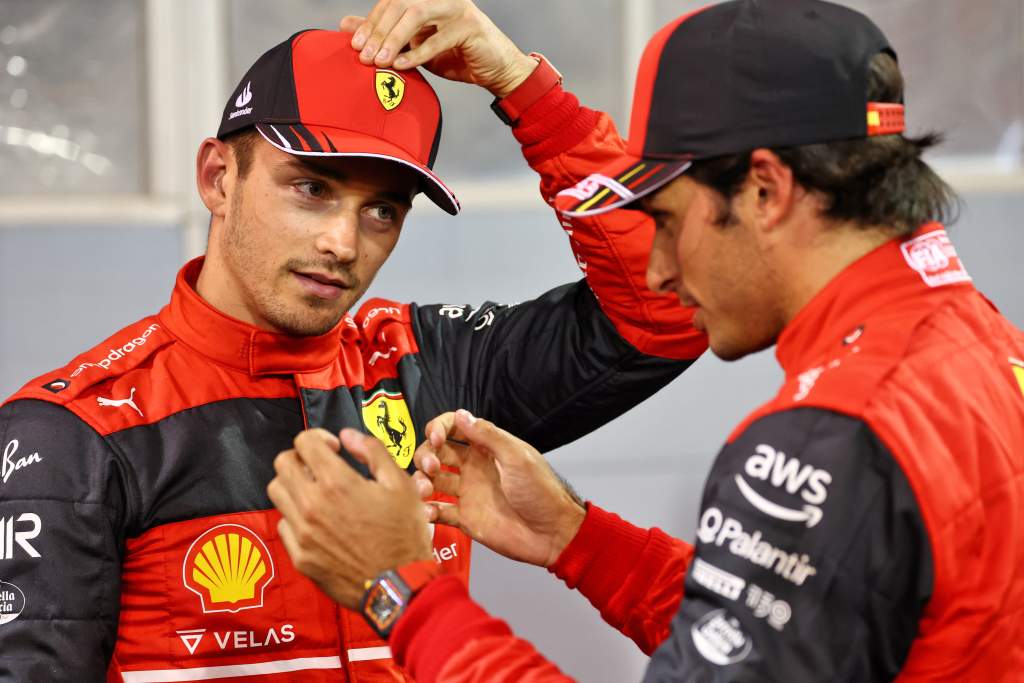 Current championship leader Charles Leclerc committed his long-term future to Ferrari just before Christmas 2019 – then endured two uncompetitive years to begin that deal. Thankfully for him, Ferrari is back at the front with three seasons of that contract still to run.
Carlos Sainz was signed from McLaren on a two-year arrangement initially but both parties were keen to extend it by the end of year one together. Ironically the deal that keeps Sainz on board through 2024 was finalised in the middle of his first big struggle at Ferrari.
MCLAREN
Lando Norris: contracted to end of 2025
Daniel Ricciardo: contracted to end of 2023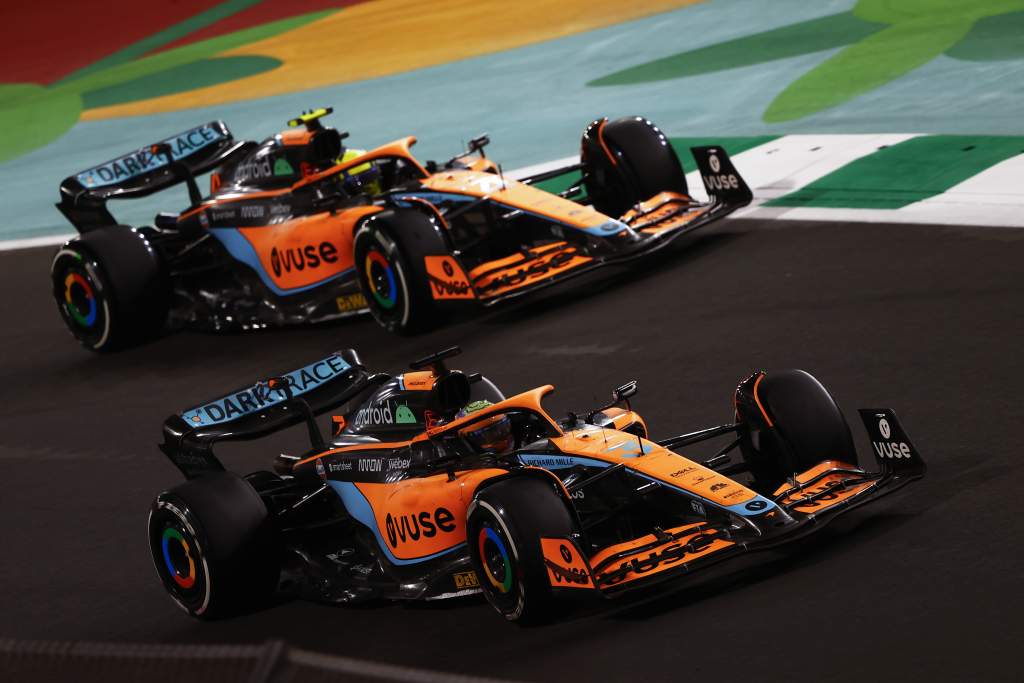 While starring in early 2021, Lando Norris agreed a long-term deal that kept him at McLaren through 2024, and then he added a further extension to it early this year to cover 2025 too. He's previously hinted he can see himself spending his entire F1 career at McLaren, even though he's still only 22.
Daniel Ricciardo described his McLaren deal as a three-year arrangement last season. Will both sides want to continue through next season if his recent struggles continue, though?
ALPINE
Fernando Alonso: contracted to end of 2022
Esteban Ocon: contracted to end of 2024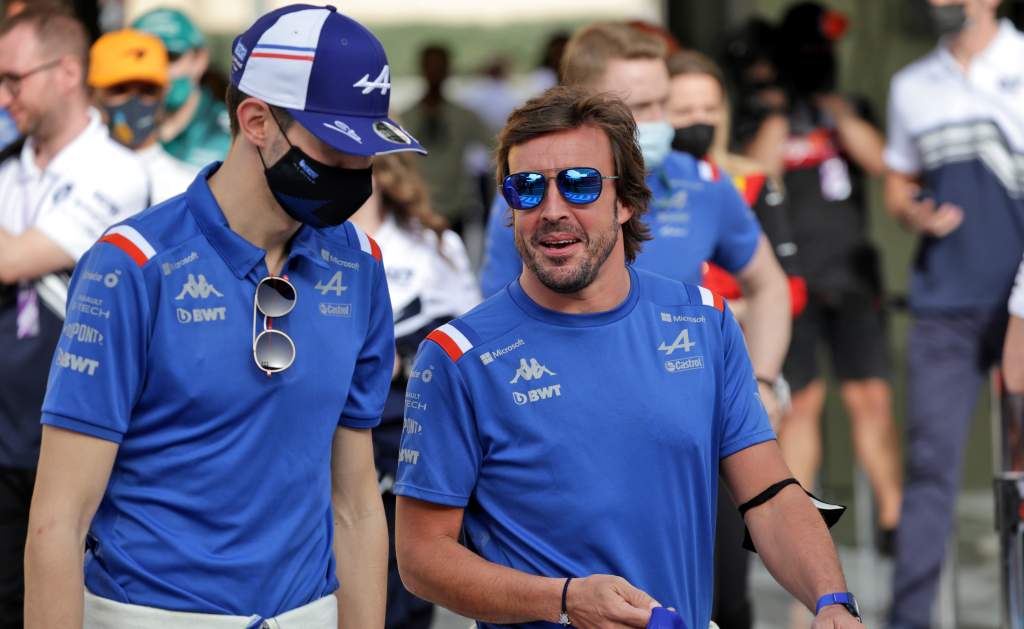 Alpine was originally thought to have signed Fernando Alonso on a two-year deal when it brought him back to F1 for 2021, but great fanfare was made over his confirmation for 2022 last summer – suggesting the original contract was one firm year and the option for another.
Since then, Alonso's mooted staying in F1 for another two-to-three seasons, which would take him to the age of 44. He hasn't alluded to looking beyond Alpine for those extra years yet, but would surely be in demand for any other team needing experience, speed and a high profile, and Alpine will need to find something to do with Oscar Piastri or risk losing a young driver with an extraordinary junior record.
Esteban Ocon getting a contract extension right through to the end of 2024 in early summer 2021 felt rather out of the blue, as little in his first season and a half with Renault/Alpine had justified that degree of long-term faith (and closing a door to other driver market options). Since then, results such as his shock Hungarian Grand Prix win have demonstrated Alpine was wise to tie him down.
ALPHATAURI
Pierre Gasly: contracted to end of 2022
Yuki Tsunoda: contracted to end of 2022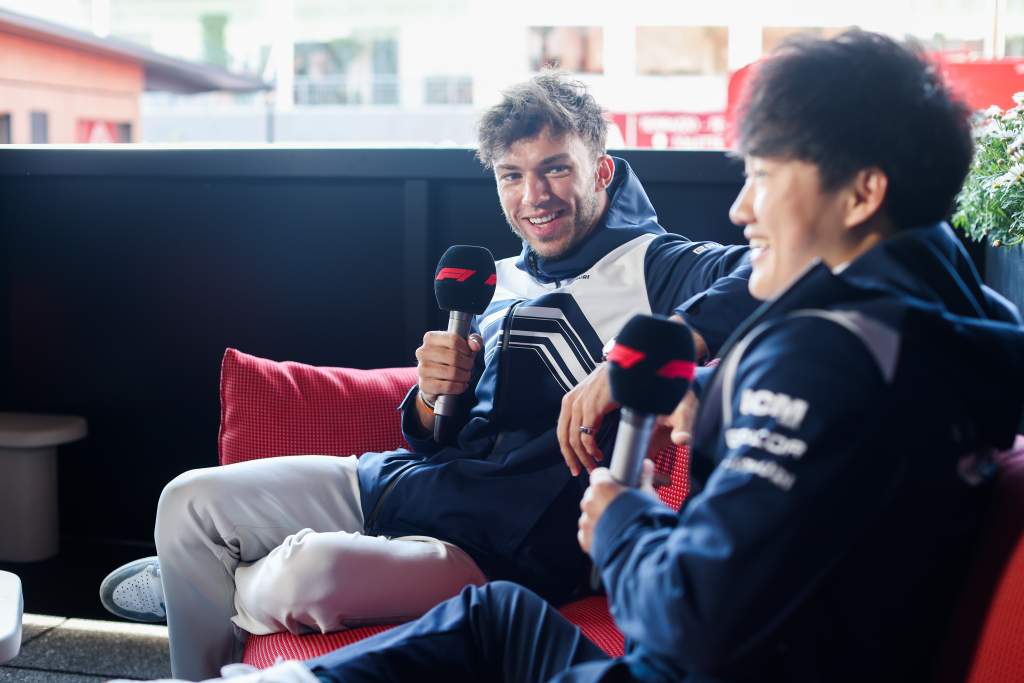 Both AlphaTauri's drivers are only secure for this season at present – though it's understood Pierre Gasly's contract with the wider Red Bull organisation might run at least through 2023 too. Not that that necessarily guarantees him a race seat in either of its F1 teams past 2022.
Yuki Tsunoda was deemed worthy of another year of AlphaTauri/Red Bull faith despite a messy rookie season, and his decent start to 2022 means he's better-placed to get another new contract than seemed might be the case.
ASTON MARTIN
Sebastian Vettel: contracted to end of 2022
Lance Stroll: contracted to end of 2022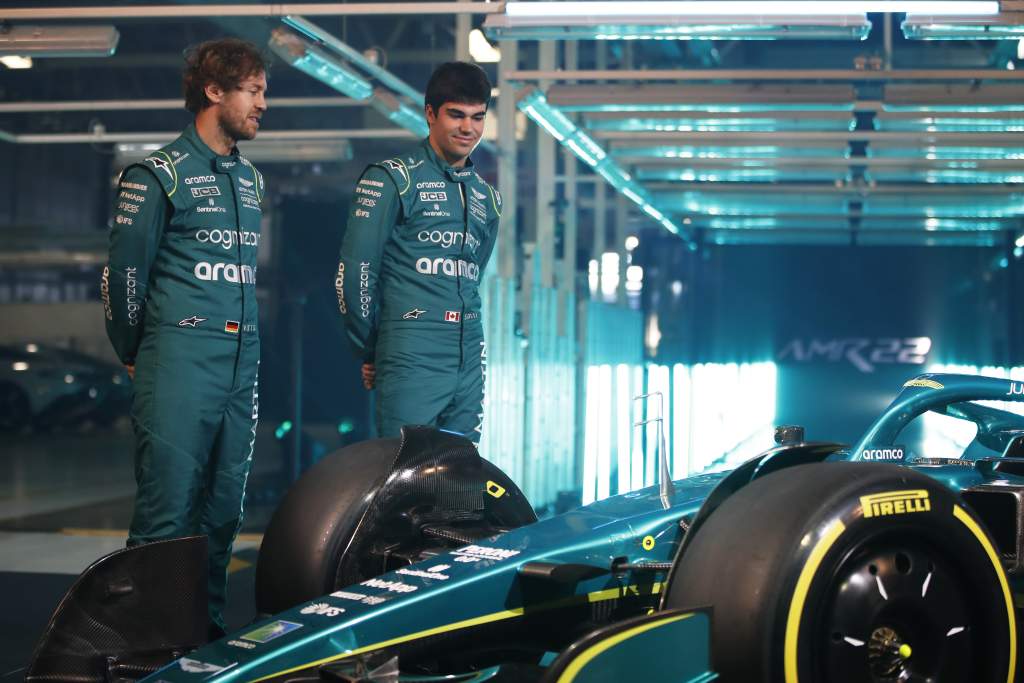 Whether Sebastian Vettel stays in F1 and with Aston Martin will be one of the big driver market questions given the team's poor start to the year and the fact 34-year-old four-time champion Vettel is surely closer to the end of his career than the start.
Lance Stroll's situation is a little different, as his father Lawrence's position in charge of the team gives him security beyond whatever the year on his contract happens to be (and right now, it's believed to run to the end of 2022).
WILLIAMS
Nicholas Latifi: contracted to end of 2022
Alex Albon: contracted to end of 2022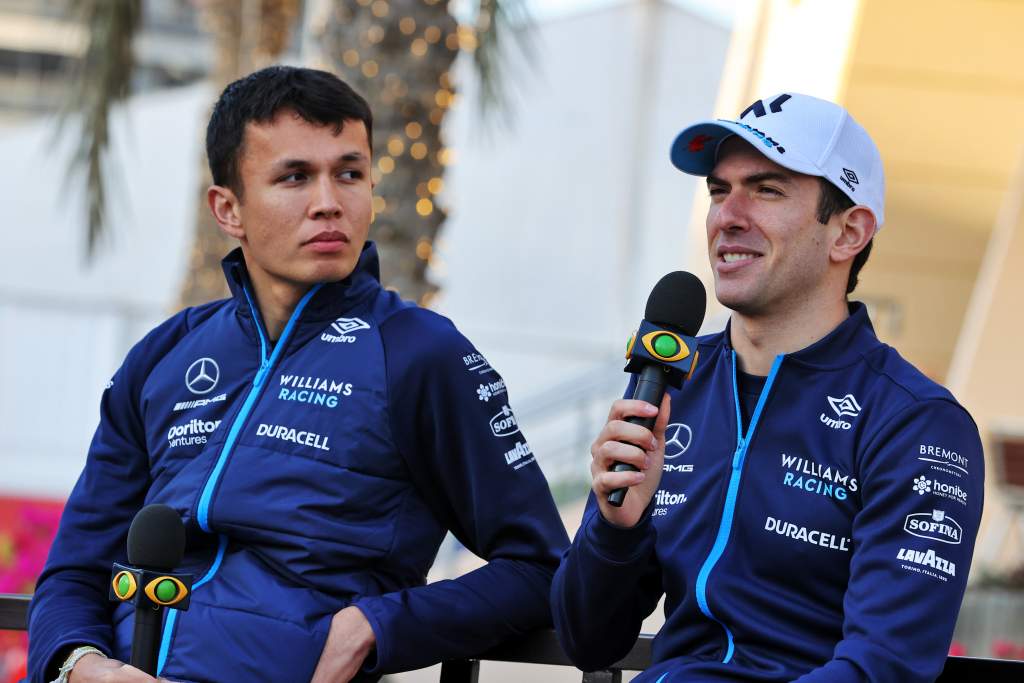 Alex Albon's deal with Williams was for this year only initially, but he is believed to have a longer-term Red Bull contract. It's thought there's a mechanism in the contract that could be triggered to keep him at Williams longer, though.
Nicholas Latifi is thought to be in the final year of the deal that originally brought him into F1 with the team for 2020 under its previous ownership. Amid his current huge struggle for confidence in the car, the financial backing he brings might not be enough to keep him on board past 2022.
ALFA ROMEO
Valtteri Bottas: contracted to end of 2024
Zhou Guanyu: contracted to end of 2022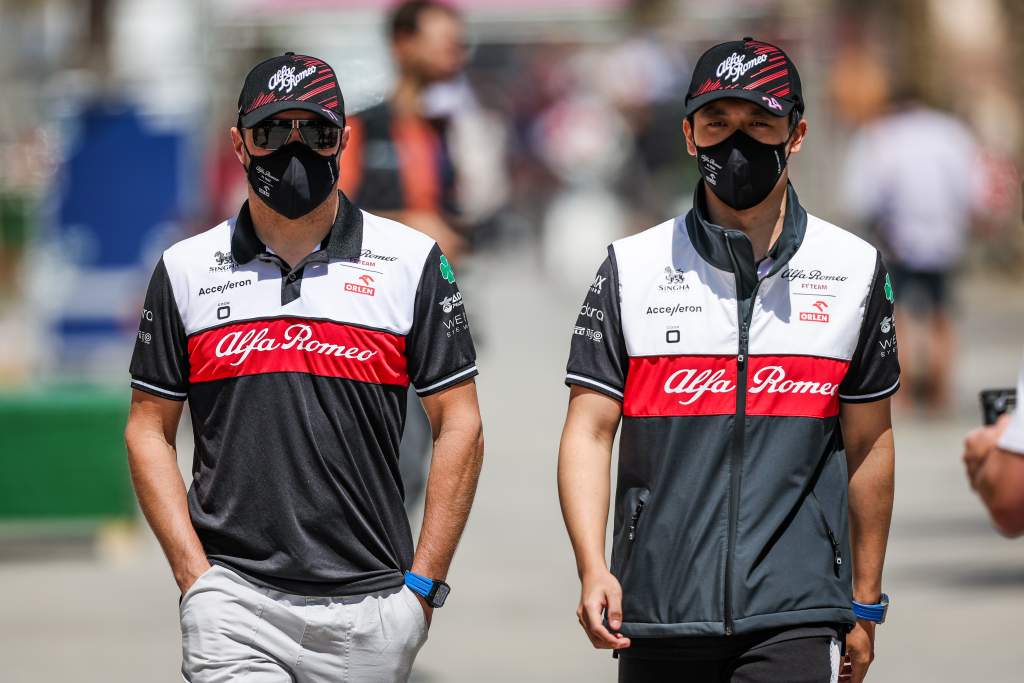 Alfa Romeo announced Valtteri Bottas as being on a long-term deal when it signed him from Mercedes last year. That's believed to be a '2+1' arrangement – i.e. two firm years (2022/23) and an option to easily trigger another after that.
The team's commitment to rookie Zhou Guanyu is just one year for now.
HAAS
Mick Schumacher: contracted to end of 2022
Kevin Magnussen: contracted to end of 2023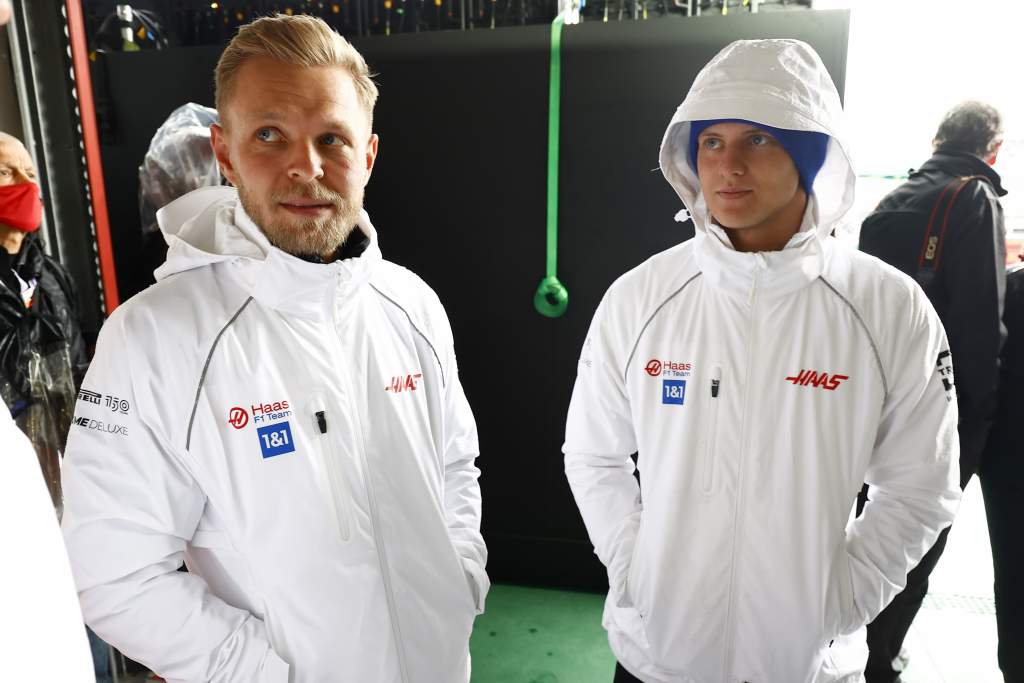 Haas put a lot of emphasis on making a long-term commitment to developing young drivers when it signed Mick Schumacher and Nikita Mazepin for 2021. Bigger events mean Mazepin is out of the picture, but Schumacher's deal covers this year too. What happens after that may well be down to his backer Ferrari.
Kevin Magnussen was brought back into F1 on a "multi-year" commitment, which is understood to definitely cover next year too. This may also be a '2+1' arrangement with an option to easily make it encompass 2024 too.