Lewis Hamilton has hit back at "silly" comments questioning his commitment to Mercedes amid its Formula 1 struggles, calling them "a bunch of nonsense".
The seven-time world champion's hopes of a record-breaking eighth title are fading fast at the start of a difficult 2022 season in which Mercedes has the third-fastest car at best.
Mercedes believes its car has the potential to fight Ferrari and Red Bull but it has to run it in a compromised way because it is suffering so badly from the porpoising phenomenon that the new-generation ground-effect cars have produced.
The team is in the middle of its toughest weekend yet at Imola, where the bouncing problem is not Mercedes' only struggle – poor tyre warm-up left it uncompetitive on Friday and both cars were knocked out of Q2 in qualifying then finished outside the top 10 in Saturday's sprint race.
After the previous race in Australia, two-time world champion Mika Hakkinen made surprisingly critical comments about Hamilton, speculating that he may be thinking about switching teams and suggesting he would be sulking behind the scenes.
When asked at Imola if he remained committed to Mercedes with one more year on his contract after 2022, Hamilton said: "Yeah, so I've seen a couple of comments from certain individuals that I remember growing up respecting when I was younger.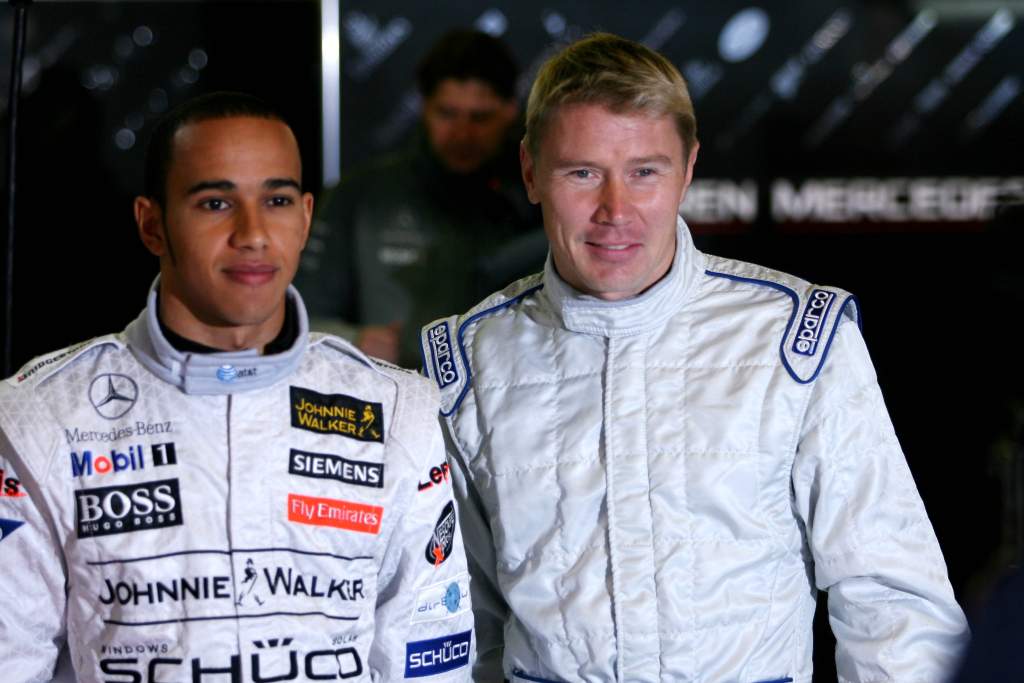 "But ultimately their comments are silly and a bunch of nonsense all in the aim to get themselves headlines to get themselves relevant.
"Look, I've been with Mercedes since I was 13. We've had amazing times together, we've ridden the highs and lows together.
"I'm 100% committed to this team, there's nowhere else I want to be.
"Just because we've hit a rough patch, it's just not in my DNA to back away.
"We're still world champions, we can fix this, it's just going to take longer.
"This is going to be a painful year that we're going to ride out together and with the belief that we can rectify it at some point during the year or, worst-case scenario, next year."
Hamilton and team-mate George Russell have scored a podium apiece in the first three races but those results came when cars from Red Bull and/or Ferrari hit trouble.
The upshot is Russell is Mercedes' lead driver in the championship, 41 points behind Charles Leclerc, while Mercedes itself trails Ferrari by 51 points in the constructors' championship already.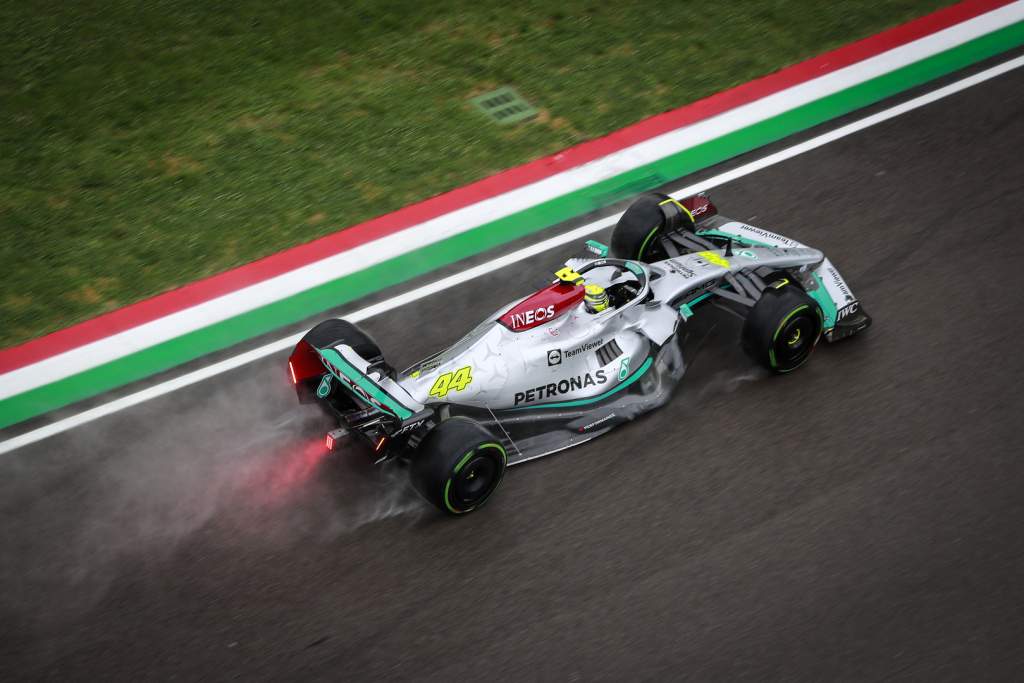 Hamilton has not wanted to rule out fighting for this year's title but at Imola he has come the closest so far to doing so, telling Sky Sports F1 after the sprint race that "we're obviously not fighting for this championship".
But in a later media session he reiterated the point that he is not turning his back on the team and believes it will turn its fortunes around.
"It's difficult for sure, but I'm not the only one in the team, we're all feeling the pain," said Hamilton.
"We're all right in this together. We win and lose as a team. We're doing the best we can with what we have.
"Ultimately, earlier on in the year, we were in Barcelona, a question was put to me, what happens if you get it wrong? And I said 'well, we don't do that, we're world champions'.
"But the fact is that with all the possibilities out there, we may have.
"What we continue to do is get our heads down, keep working. If one person is down, we rely on our team-mates to lift each other up.
"We're nowhere near where we want to be, but we'll keep fighting, keep working as hard as we can.
"And hope eventually we see light at the end of the tunnel."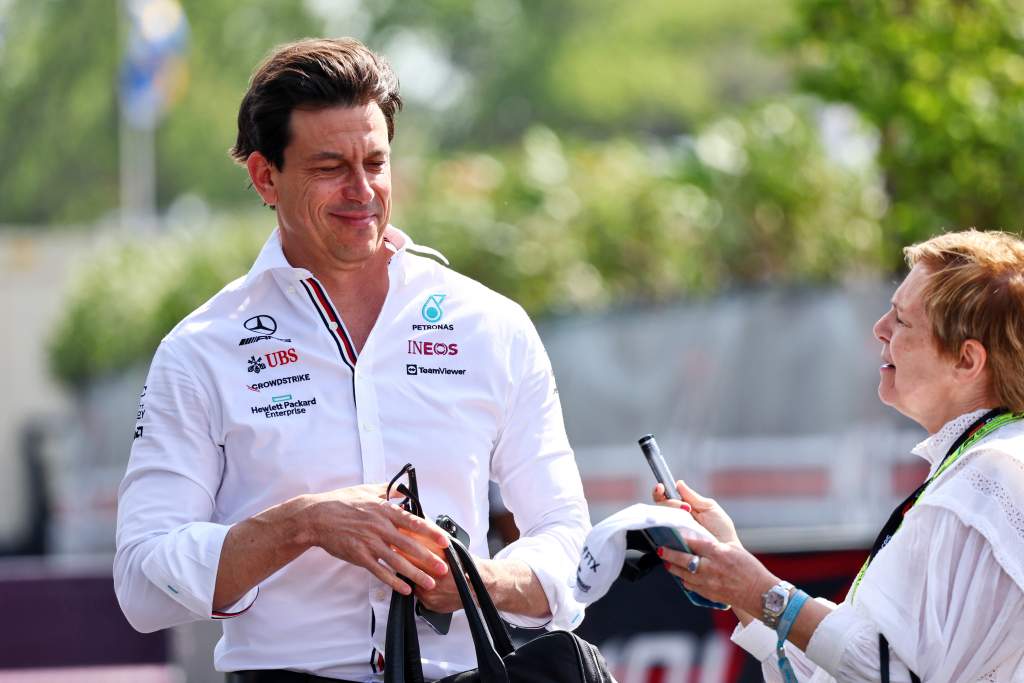 Anyone seeking signs of a rift inside Mercedes would have been extremely interested in the footage of an exchange between Hamilton and team boss Toto Wolff during qualifying that was broadcast on the world feed.
Hamilton, with his helmet still on, was in conversation with Wolff after both cars were knocked out of Q2 – and the team boss looked particularly animated.
Hamilton declined to disclose the details of that conversation afterwards but Wolff batted it away.
"It's quite funny how it's been interpreted. Lewis and I shared frustration that we weren't really able to extract lap one performance and how annoying it was," said Wolff.
"But it was basically the same point of view and just sheer anger.
"There is no division or there is no blaming or any of that. There's pressure in the system, but I would say the necessary pressure to get things getting right.
"Nobody in the team is anywhere near enjoying the ride at the moment. And this team, we've done it in the past, we just need to dig ourselves out of that hole."