When McLaren struggled in the Formula 1 season-opening Bahrain Grand Prix, there were fears the team's recent resurgence had come to a juddering halt. But despite subsequent concerns that its improved form in the third race of the season in Australia, where it was the fourth-best car, might not be sustainable, it has proved to be the third-strongest car so far at Imola.
Lando Norris qualified third and finished the sprint in fifth, ahead of team-mate Daniel Ricciardo and behind only the Red Bull and Ferrari drivers. The McLarens will start Sunday's Emilia Romagna Grand Prix sharing the third row.
Ricciardo described the car being strong enough in Australia to finish fifth and sixth as "a nice little surprise" given that, despite his optimism that McLaren could turn it around after Bahrain, he didn't expect things to improve so quickly.
And the team has built on that form this weekend, with every chance of finishing at the head of the midfield group assuming it has a straightforward run in the Emilia Romagna Grand Prix itself.
"After Bahrain, I don't know if we expected by race three to have the Melbourne we had," said Ricciardo. "Maybe that exceeded our expectations, because after Bahrain there was not too much to be optimistic about, at least in the short term.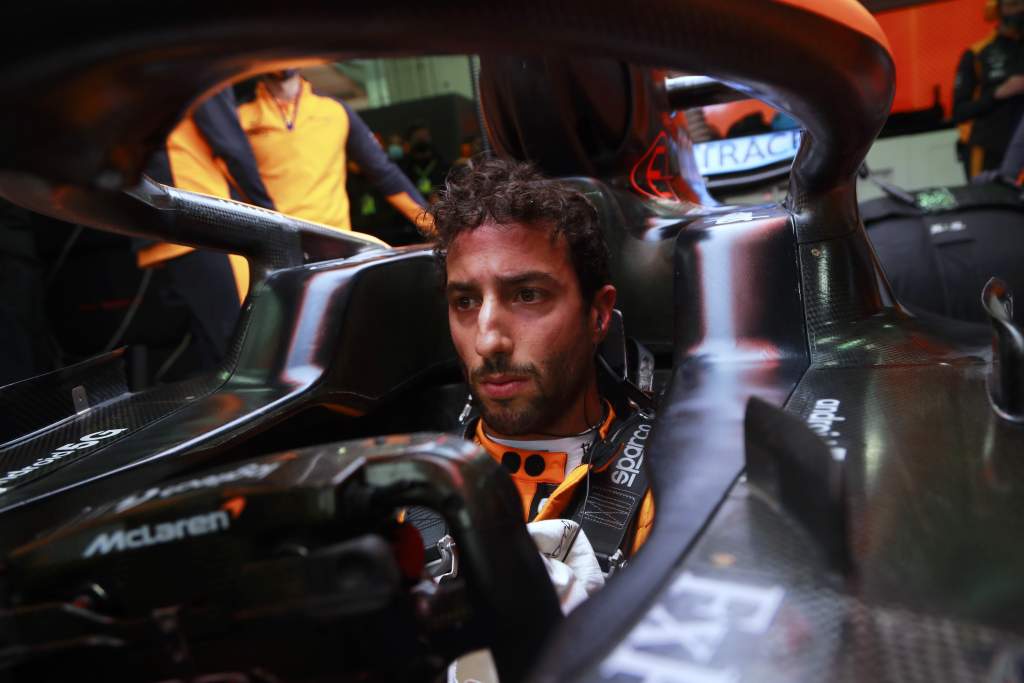 "But anyone that saw me after the race – some even said 'why you look so happy' – I wasn't obviously happy but I was still optimistic because there's still so much to learn with these cars.
"I knew it could happen quicker than we thought, but still probably not as quick as race three, so that was still a nice little surprise.
"But the rate of evolution with these cars and understanding and development is going to keep moving at a pretty fast rate.
"And obviously when we started quite a bit off, we wanted bigger steps to gain in a shorter amount of time. I think that's possibly what's happened."
McLaren's improved form is down to a number of factors.
Bahrain's track, configuration was ill-suited to a car that struggles in slower corners and on bumpy surfaces. But on top of that, McLaren's brake-cooling struggles that meant it had a miserable time during the second pre-season test in Bahrain and that required a series of changes to the front brakes put it on the back foot.
Its performance deficit in the second event of the season in Saudi Arabia was similar, but it cut the deficit to the front to about two-thirds of what it had been in Australia.
And while the wet conditions at Imola mean it's not possible to make a direct comparison of the performance deficit with the previous races, McLaren has proved to be the third-strongest of the 10 cars at Imola.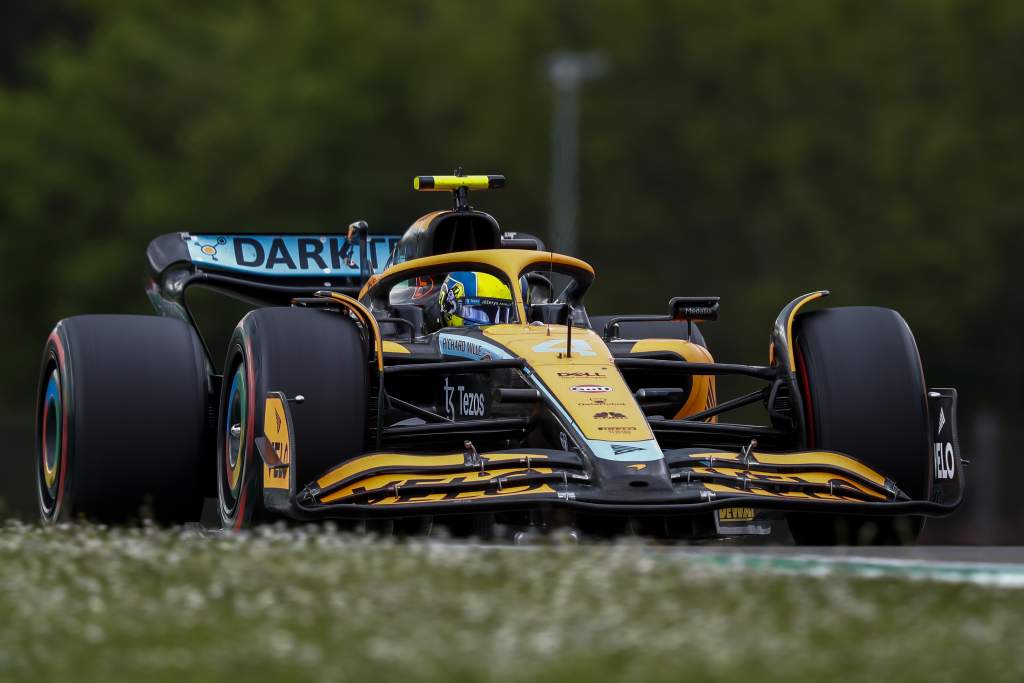 Speaking after his fifth place in the Imola sprint, Norris was more confident than he had been in Australia that Bahrain can been was unrepresentative of its true performance level.
Although the weaknesses that were exhibited by the McLaren-Mercedes MCL36 are still there, they were likely exaggerated by the circumstances.
"We are now seeing Bahrain is a little bit more of an outlier compared to the last few weekends," said Norris.
"We worked on the weaknesses and made some improvements. And I think that's shown quite a bit. So there's a lot of positives from it. We were comfortably the third quickest car today.
"In a few of those cases, what we had in Bahrain is still on the car and we're still trying to improve it quite a bit. But the majority of it, we focused on and made some improvements to and I think that's why we're doing better now."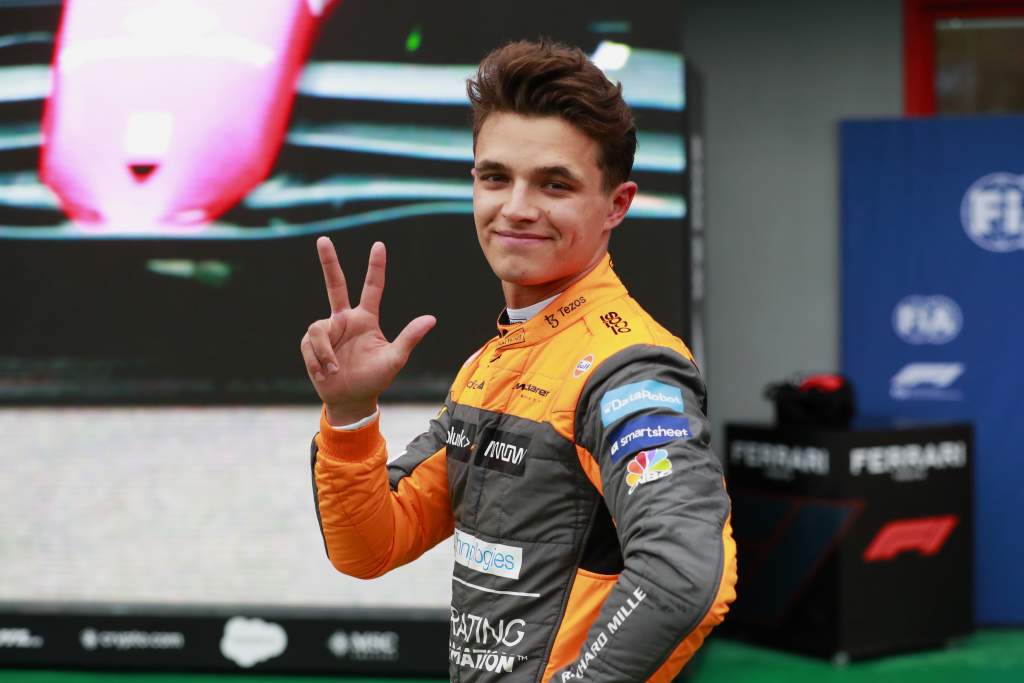 It would be premature to say this now means the McLaren is the third-strongest car in F1. Even in Australia, there were indications that the Alpine in Fernando Alonso's hands could have been faster.
Mercedes, which proved to be emphatically the third-fastest car in race conditions in the first three races and was just over half a second per lap quicker than McLaren during the race in Australia, has struggled badly at Imola. But team principal Toto Wolff still believes the car is third-fastest here once the tyres are in the window, with warm-up troubles restricting it in qualifying and leaving its cars mired in the lower midfield in the sprint. But a car's pace is only of use if you can access it in a broad range of conditions.
McLaren now at least appears to have stabilised its position and proved that it can compete to match last year's fourth-place finish in the constructors' championship, having moved up to that position with its haul of 18 points in Australia.
Given it has the same engine as Mercedes, perhaps it can even aspire to fight for third – although there is still a long way to go to close the gap to Red Bull and Ferrari given their advantage.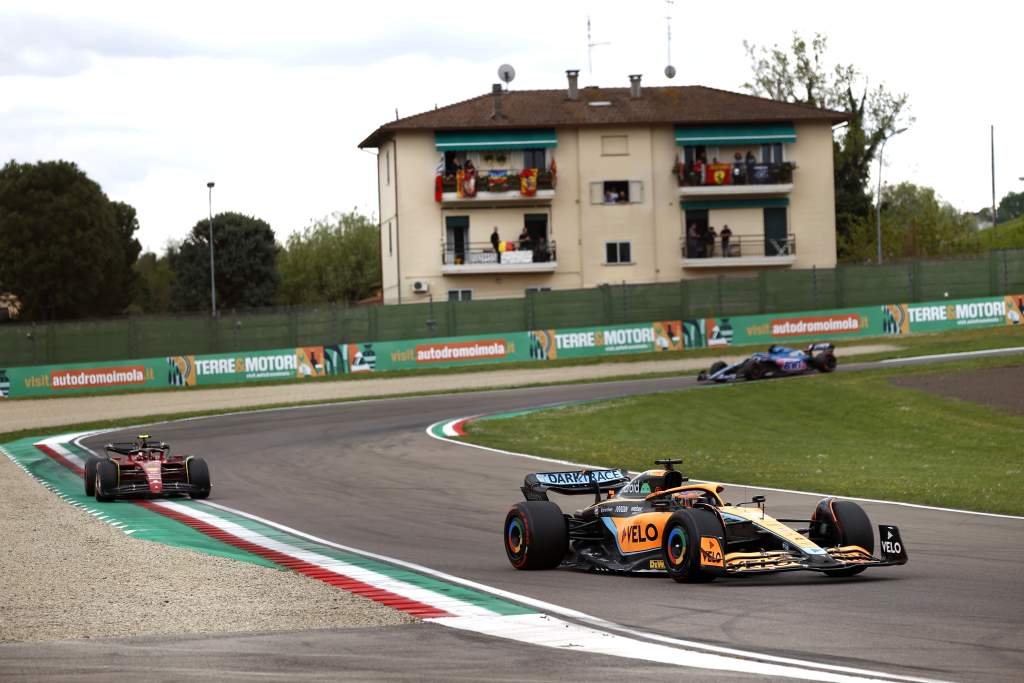 "It's a bit of an optimistic ambition to be better than that third-best team because the top two are certainly a good step in front," said Ricciardo.
"But there's still lots to learn with these cars and every team will bring updates. Even a team like Mercedes with their philosophy, maybe that comes to life at some point in the season.
"So there is still a lot of scope for development and improvements. And not these one tenths, two tenths improvements but potentially the bigger four or five tenths.
"It's still ambitious because obviously Red Bull and Ferrari will be developing so the target's always going to be moving.
"But I'm definitely more 'glass half-full' that we can still find something. If we can end at least third that would be lovely. The earlier we can start to close in a bit on the gap I think the gaps too big to the cars head to say we're going to be anything better than third.
"But we can kind of solidify that and take some steps towards the top guys."
Realistically, the first objective for McLaren is to consolidate its position ahead of midfield rivals Alfa Romeo, Haas and Alpine with Mercedes, which probably does have a fundamentally quicker car despite its difficulties this weekend, the next target.
But as Ricciardo says, to get into the mix with the top two is going to require some big performance steps.