The idea coming into Bahrain, as lead driver Alex Albon put it, was for Williams to be a better last – still 10th, but closer to ninth. Had that fully bore out, Williams would've needed nine cars (seven if you want to apply a certain level of 'rookie tax') and at least five teams to encounter some sort of race-compromising calamity, which would be a monumental tall order in the current age of improved reliability and operational know-how in F1.
And yet, come chequered flag, there a Williams was, in the points, at the end of a race that could be classed as relatively serene, with a single virtual safety car interruption that you could very well argue actually hurt Williams rather than help it.
Not only that, but the lead FW45 was also capably supported by the one driven by rookie Logan Sargeant, under 10 seconds off at the end.
"It's a dream come true, not just for myself but for this organisation, to walk away from round one with a point in our pocket, and a deserved point – one that was hard-fought and one that gives us an opportunity in future races to build on," said Williams' new team boss James Vowles in its post-race debrief.
"That, for me, is incredible. And if you'd asked me a few weeks ago, it wouldn't have been anywhere near my list of desires.
"It would have been more about making sure we had good foundations and a good car to build from."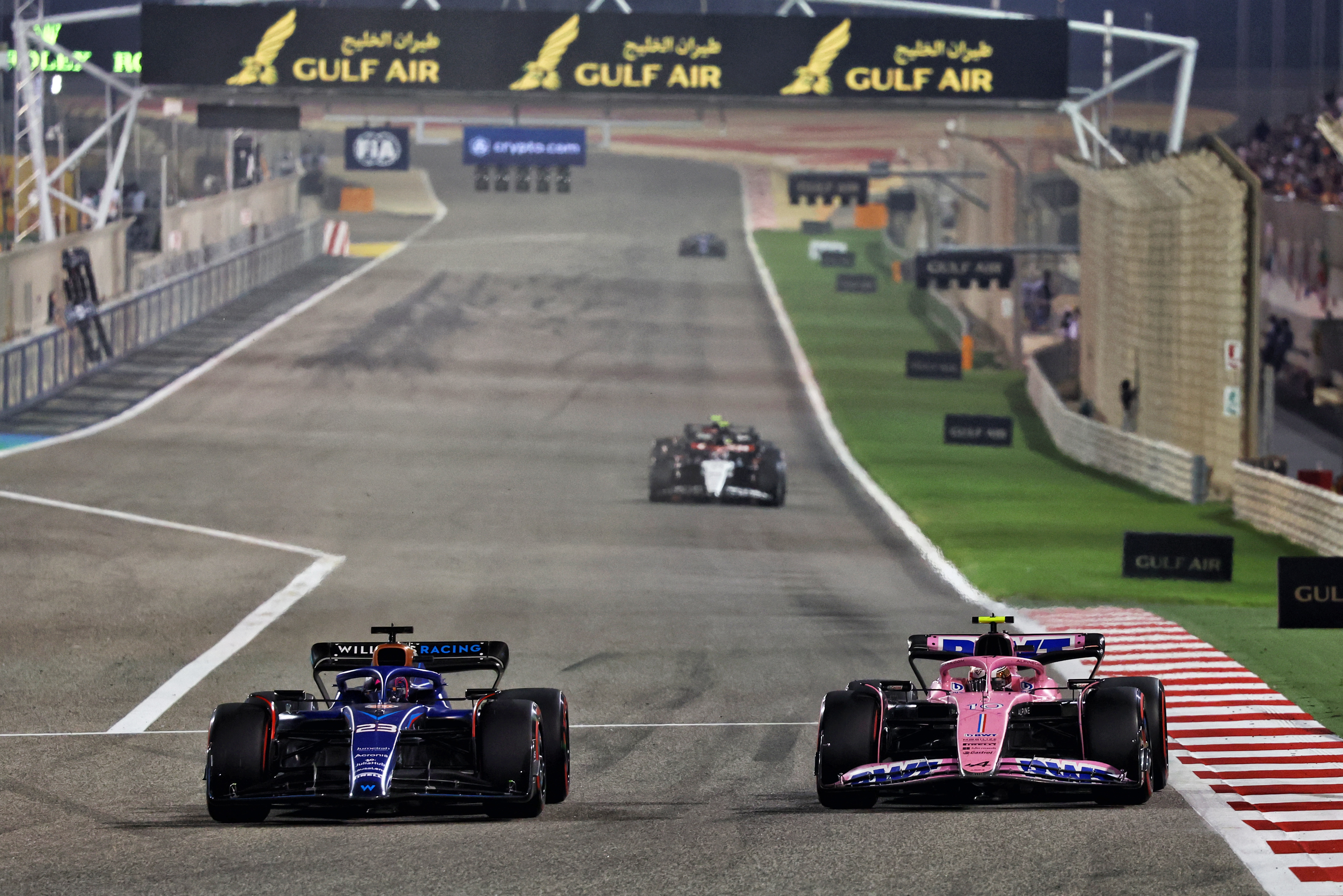 Yes, it took some outside help. Charles Leclerc's Ferrari had to fail – although its failure was what set up the VSC that enabled Alpine's Pierre Gasly to finally pass Albon after shadowing him for many laps before – and Gasly's team-mate Esteban Ocon had to become a repeat customer with the stewards. And Nico Hulkenberg did compromise his own race by testing the structural integrity of his Haas's front wing against Ocon's Alpine on the first lap.
But that's more or less within the normal range of 'things happening in a GP' – and it seems that is what emboldened Albon to suggest the FW45 can be a much more regular points-scorer, despite the fact that last year's FW44 also broke its points duck pretty early, in race three.
"I believe so," he said when asked whether this point was more representative of a genuine points-scoring capability than the top-10 finishes Williams sniped largely through strategic means on occasions last year.
"I wouldn't have said so coming into this weekend – but after this weekend, who knows anymore?"
Williams wasn't meaningfully better off in terms of qualifying position relative to 2022, but Albon did go as far as to say Q3 would've been on the cards if not for front-wing damage. And his Q1 time by itself already showed an obvious single-lap swing for the better.
That swing was the third-most positive in the field, behind only Aston Martin and Haas, and given how much the Haas ended up chewing its tyres on Sunday, it lends a lot of credence to Albon's suggestion that "we're second" in terms of year-on-year improvement.
"Especially [as] we were running low downforce, it makes it even trickier so to have the pace we had under the circumstances, I'm super proud.
"If you look at us from last year to this year in this position 12 months on, I have to say we've done an amazing job."
The particular low-downforce set-up was, Albon suggested, something of an extreme solution – which makes it particularly impressive that, while the Haas gobbled up its rubber, the Williams kept it together – but there's a general consensus that the FW45, like its predecessor, is a low-downforce, low-drag type of car.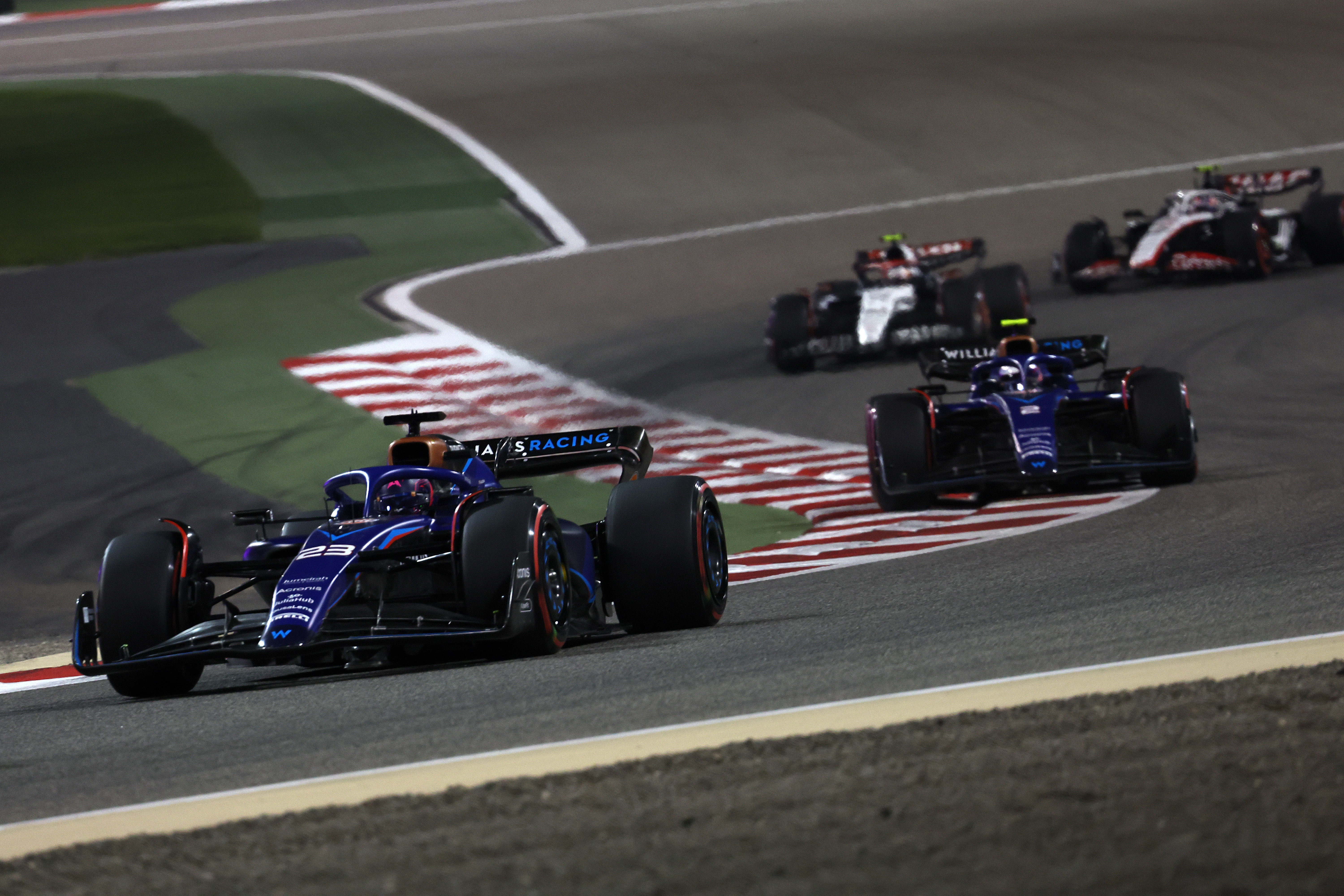 "We have a different character to most people – we're slippery on the straights and less quick on the corners, but we're making it work," was Albon's assessment, and it's the kind of thing that again makes team members look wistfully forward towards tracks like Spa and particularly Monza.
Trackside observations at Sakhir suggest there's still very much a low-speed limitation, evident at the tricky Turn 10, where it was observed as being most conservative on entry.
Also like the FW44, the new Williams is said to be sensitive to wind in particular and other conditions – less than before but still more than the team would like. So there's always a chance it was in a particularly good window in Bahrain relative to other teams, which can be complicated to replicate.
In that regard, 2022 might contain a lesson in tempering expectations. Yes, Williams was in Q2 in Bahrain, but the next time it got out of Q1 after that was Montreal – eight races later!
"It's a good question because on the face of Bahrain you'd say most of the grid," said Vowles on the topic of who Williams could hope to fight in 2023.
"But we have to keep our feet on the ground. There were conditions that suited us, there were a number of teams that really did not get it right on the day."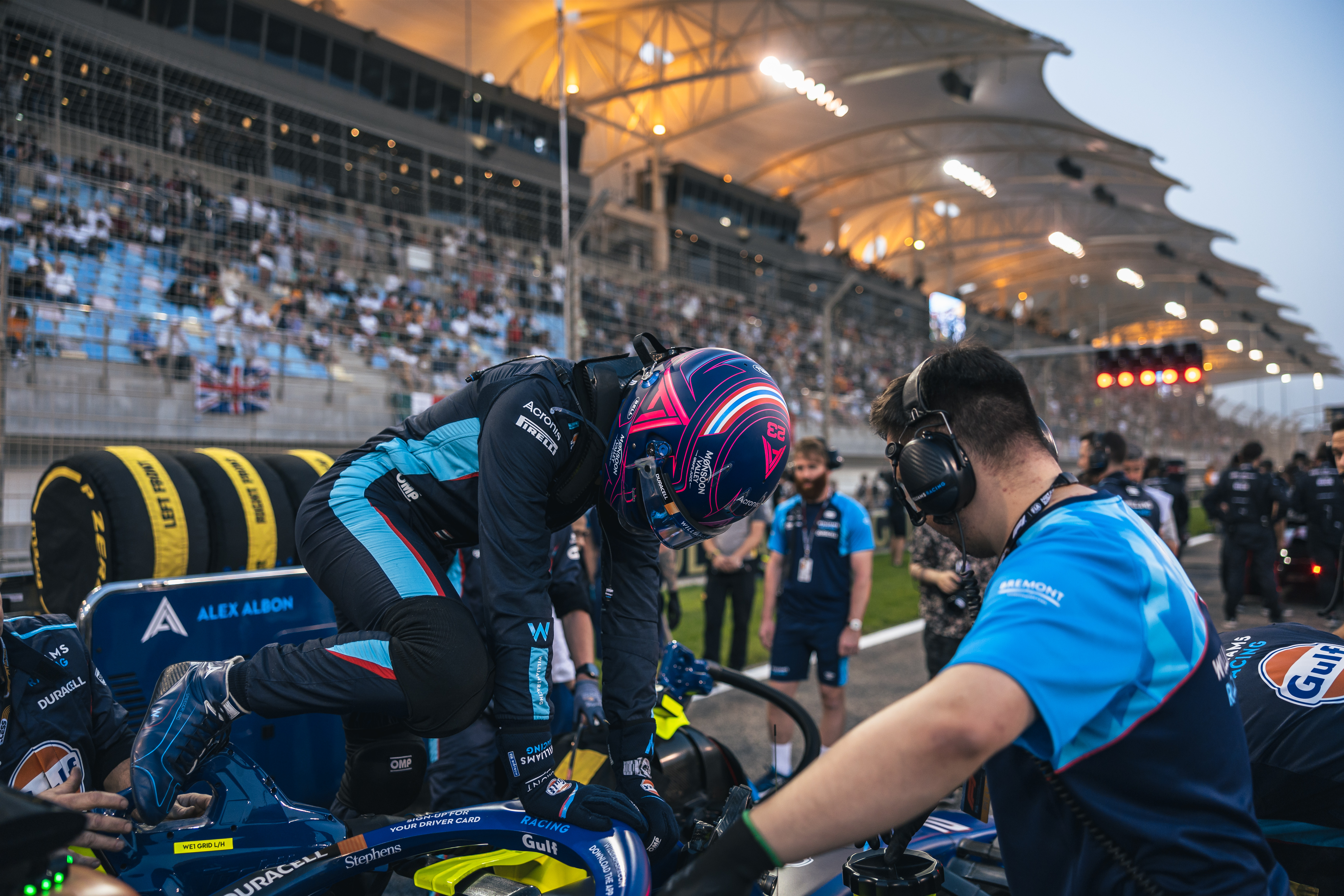 Let's go over those teams again. Alpine clearly didn't maximise its weekend, with a horrendous Saturday on one side of the garage and a horrendous Sunday on another. Alfa Romeo was only anywhere near because Zhou Guanyu's start went wrong. On the evidence of Bahrain, those will probably be normally meaningfully ahead.
But Haas? AlphaTauri? McLaren? Either through specific race pace deficiencies or a general lack of performance, they were clearly not out of reach for Williams in any way, shape or form.
"I think definitely we're in a scrap with those sort of bottom three teams," was Vowles' assessment.
And while there are extenuating circumstances for all of them – Haas will probably sort its race pace, AlphaTauri thinks Bahrain was particularly punishing for it and McLaren is in the early-season damage limitation period while it waits for the hotly-anticipated Baku upgrade and its follow-ups – it's not as if Williams will be standing still. As Albon put it, "we know where we can improve in the short term, there's laptime we can get out" and "I know we've got some stuff for the next couple of races that can really push us forwards".
And that's probably why the new boss is looking to straddle the line between the Bahrain-earned optimism and a continued long-term optimism.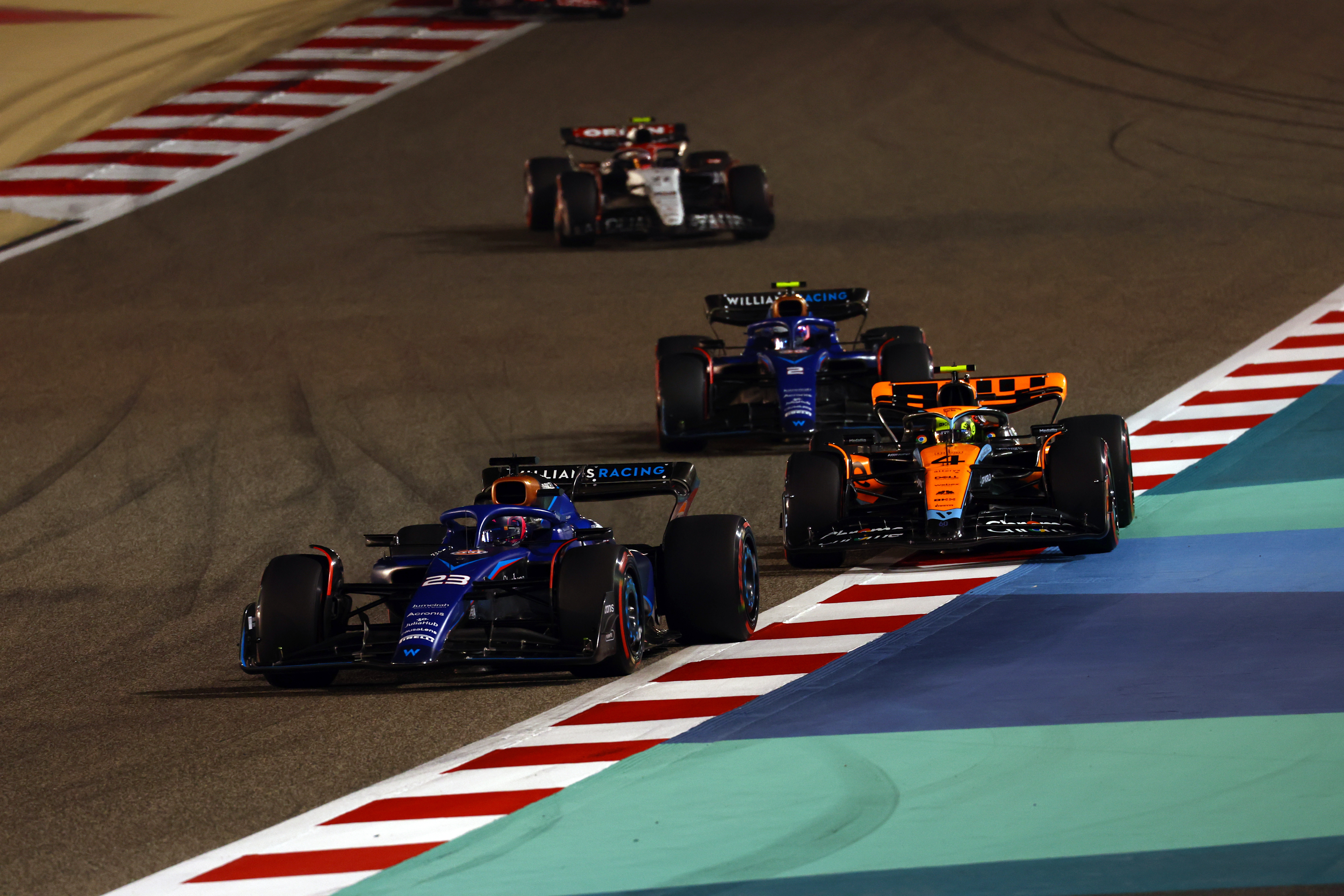 Vowles described the teams Williams beat in Bahrain as "strong entities that I know will come back". Yet at the same time, there's an acknowledgement that "we know we're able to fight for the remainder of the season". And that means he, to quote him again, "couldn't be happier".
But even if the FW45 should bring home more points than its predecessor, and looks absolutely nailed on to score more than the 23% of points of its closest rival as its predecessor did, Vowles remains keen to emphasise that what will come later matters more.
"Our programme is the same as before the race weekend: we're here for the long term and making sure we invest in the right tools, right capabilities and right systems to make sure we're competitive in '24 and '25. And we simply, as a result of that, have to balance our development in this year against those.
"So our plan hasn't changed as a result, but we're here to pick up every point we can on the journey."