Williams Formula 1 driver Alex Albon believes he could have made it into the final part of Bahrain Grand Prix qualifying if his front wing wasn't damaged in Q2.
Most – including Albon – had Williams pegged as the slowest 2023 F1 car after the sole pre-season test but Albon starred in Q1 with the ninth fastest time and looked like a threat for a shock Q3 appearance.
He wasn't able to follow up on that potential in Q2 as front wing damage prematurely ended his flying lap and subsequently his involvement in qualifying, leaving him to start 15th.
Albon felt the team "deserved more" and suggests Williams has made one of the biggest steps forward over the winter, outside of the headline-grabbing Aston Martin.
"We had a very good Q1, truthfully speaking possibly unexpected but the pace was there," Albon said.
"Seen it a few times this year, once the track conditions get cooler and you can afford to slide a bit more, we get away with it.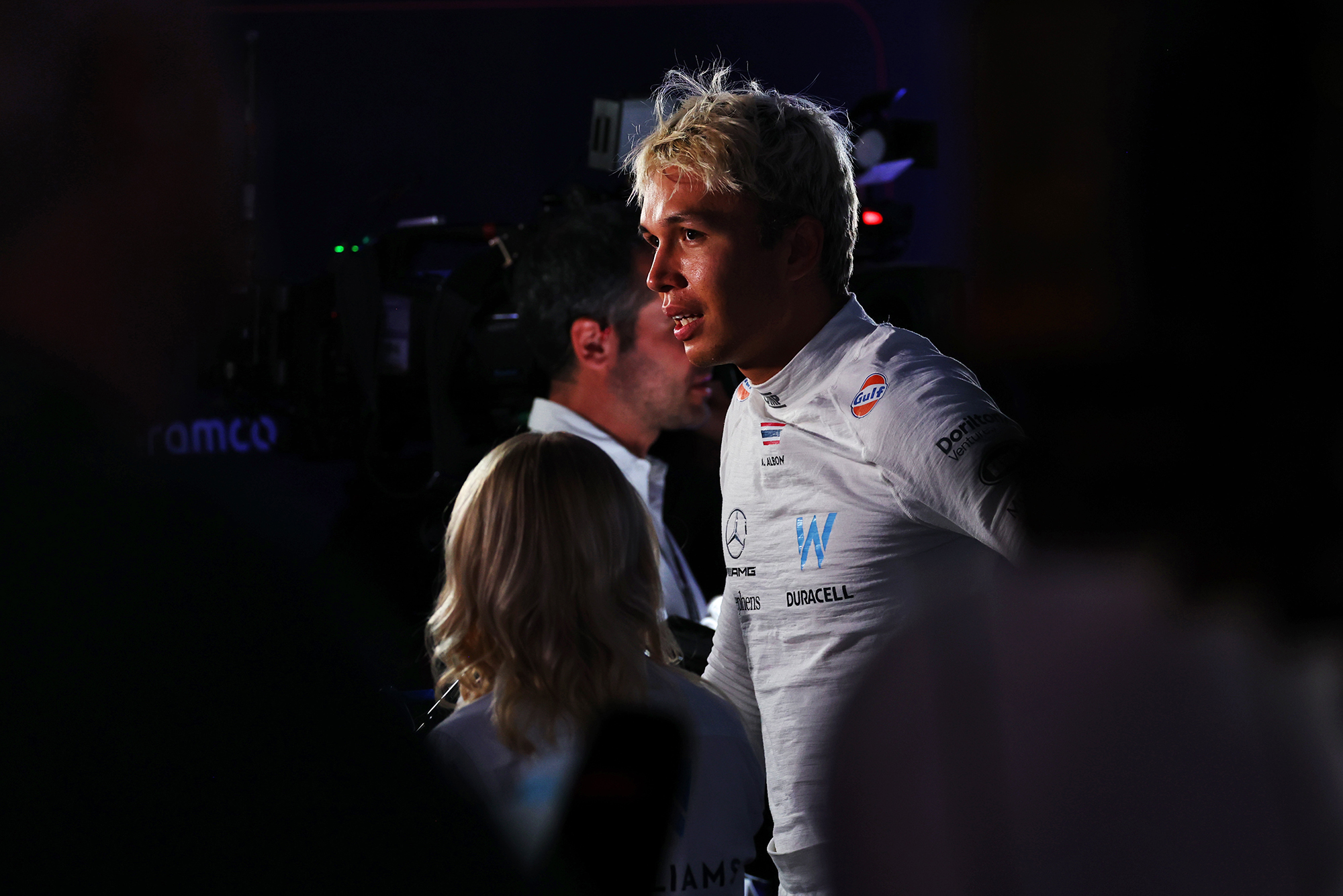 "The track came to us but also we've made some unbelievable steps forward if you look at where we are versus last year. I think bar the Aston, we've made one of the biggest steps forward. I'm really happy.
"Unfortunately in Q2, my front wing broke. I think it happened pretty much as soon as the lap started, one of the flaps came off so we couldn't complete the lap.
"But when I look at the cut-off times, there was pace in the car because I had traffic on the last two corners of my Q1 lap so I knew there was at least a couple of tenths on the table there which makes it frustrating because I do believe we'd have had a chance at Q3 today.
"So I'm this kind of frustrated and happy person. Coming from winter testing with the pace of the car, we've done a very good job."
Albon said FP2 – the only other representative session of the weekend so far – already marked a big step on from where the team was in testing last week, three days that had it convinced it had this year's slowest car.
Williams's head of vehicle performance Dave Robson was also surprised with the pace Albon showed – "more encouraging than we were honestly expected" – and thinks he would have been "several places further up" without the wing flap damage.
"Q3 could have been possible if he got everything perfect," Robson concluded.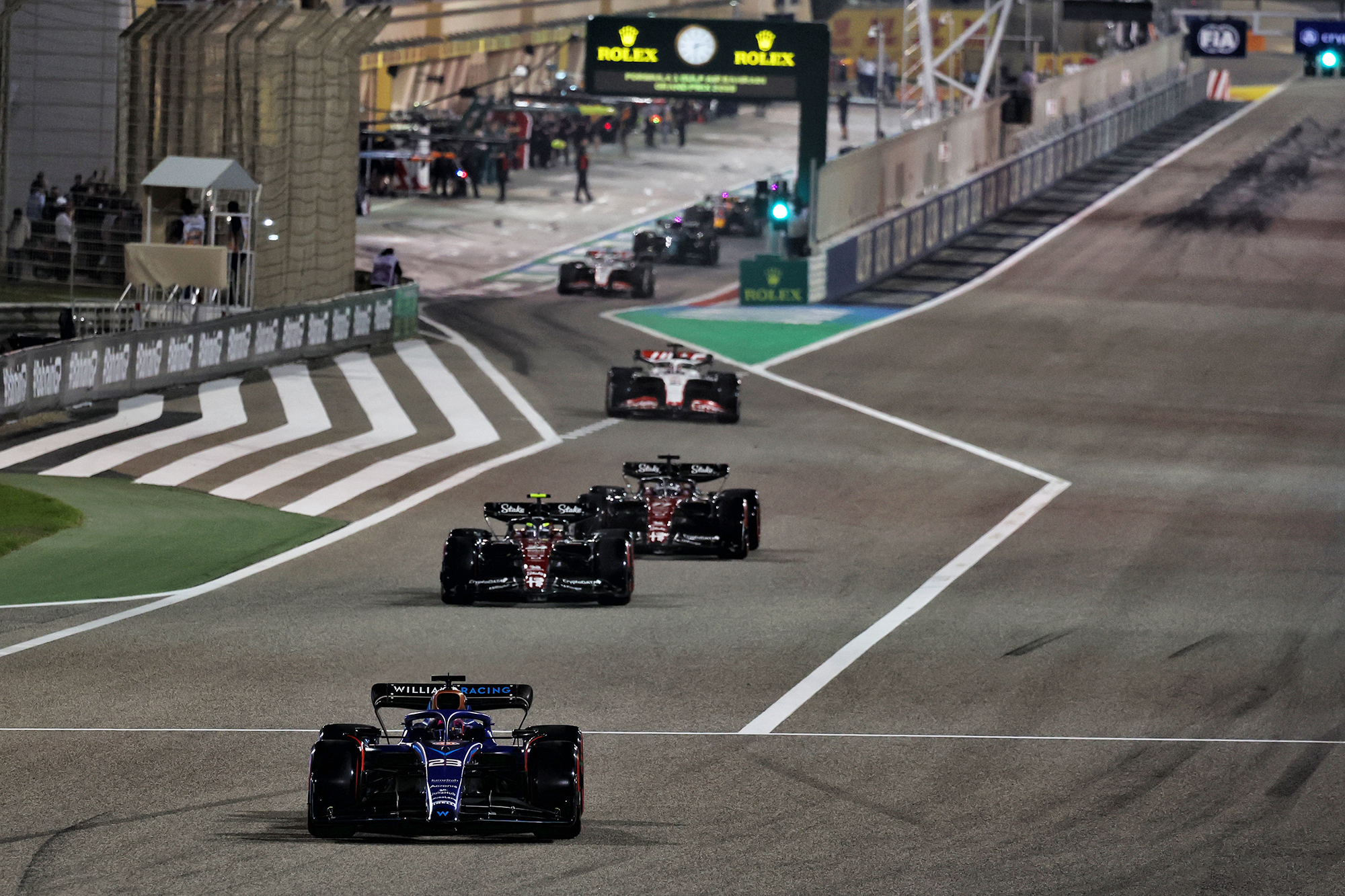 Robson explained that the team was aware of the front wing damage from data sent by pressure taps (sensors) on the front wing as soon as it happened.
"It wasn't immediately obvious exactly what it is but because he was the only car on the track at that time the TV coverage showed it – the left-hand side of the flap had collapsed, so the adjustor mechanism had snapped," Robson explained.
"It happened as he has a 9G vertical bounce on the exit of Turn 2 so it's quite clear that's where it finally failed.
"How much damage and fatigue it had sustained up until that point, we're still working on [finding out]."
Albon and Williams partly weren't expecting much from qualifying because it had opted for the "medium downforce car for [better] straightline speed and race pace".