Logan Sargeant blended impressive commitment, opportunism and outright pace to produce an assured Formula 1 debut that set a good foundation for his rookie season.
Sargeant was a left-field pick for the second Williams seat alongside Alex Albon and needed other candidates like Oscar Piastri and Nyck de Vries (his fellow F1 2023 rookies) to move elsewhere to land his F1 promotion.
He completed just one season in Formula 2 and though he won a couple of races, Sargeant was clearly rough around the edges. And the learning curve to come into F1 was steep.
So even though the Sargeant pick had an interesting upside, chances are people didn't have as high expectations for him. Especially compared to Piastri or De Vries.
He's already started to win over a few doubters, though, with a good opening weekend in Bahrain.
Sargeant's qualifying performance was very solid. After an obvious error at the first corner on his first qualifying run he tidied it up on the second, although a kick through Turn 2 on the power cost him some time running up to Turn 4. Without that he'd have been in Q2, at the expense of McLaren's Lando Norris.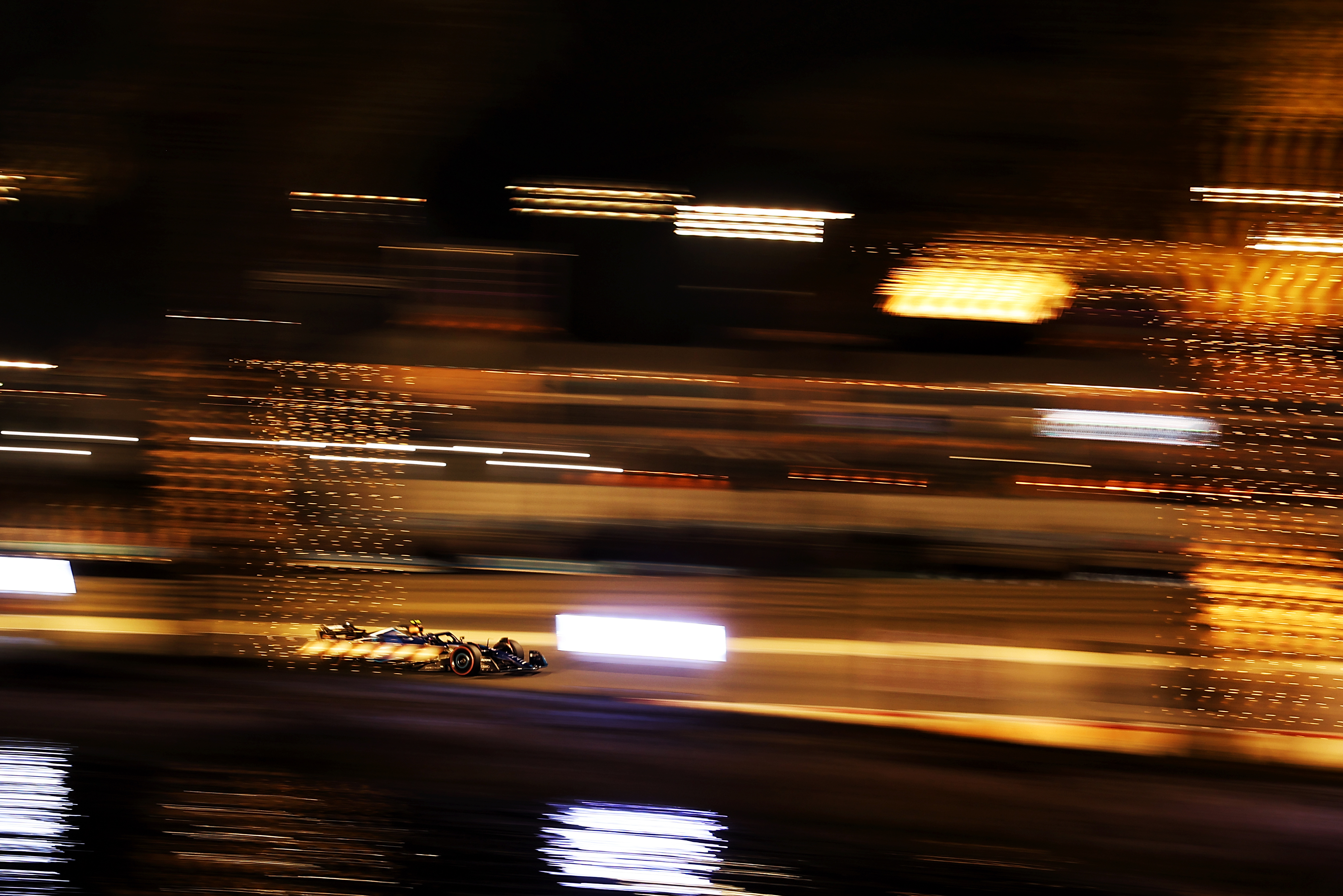 There was, unsurprisingly, a touch of rawness about Sargeant's committed qualifying effort compared to Albon, and a trend emerged whereby Sargeant would brake a little later and cost himself a little on exit. But it was still quick – a tenth slower than Albon, give or take, in the first two sectors and fractionally faster in the third.
"Am I little disappointed we missed Q2? Yes, because I know the car was capable of making it, as a driver that's never the nicest feeling," admitted Sargeant, who set an identical time to Norris.
"But to be honest that fuelled me and gave me more motivation and I want to come back and be better next time."
Qualifying on the same track as the pre-season test probably helped Sargeant's familiarisation and the upcoming tracks – Saudi Arabia, Australia and Azerbaijan – will pose trickier challenges. But this is a good base to work from as Sargeant is clearly comfortable taking the car close to the limit already.
Given the wind sensitivity of the Williams, the race was slightly counter-intuitively going to be the 'easier' part of the weekend. The car has consistently looked more settled on high fuel when removed from the knife-edge nature of qualifying. But 'easier' is very much a relative term for any maiden grand prix has lots of challenges: the first start, the first opening lap, the first pitstops at speed, and so on.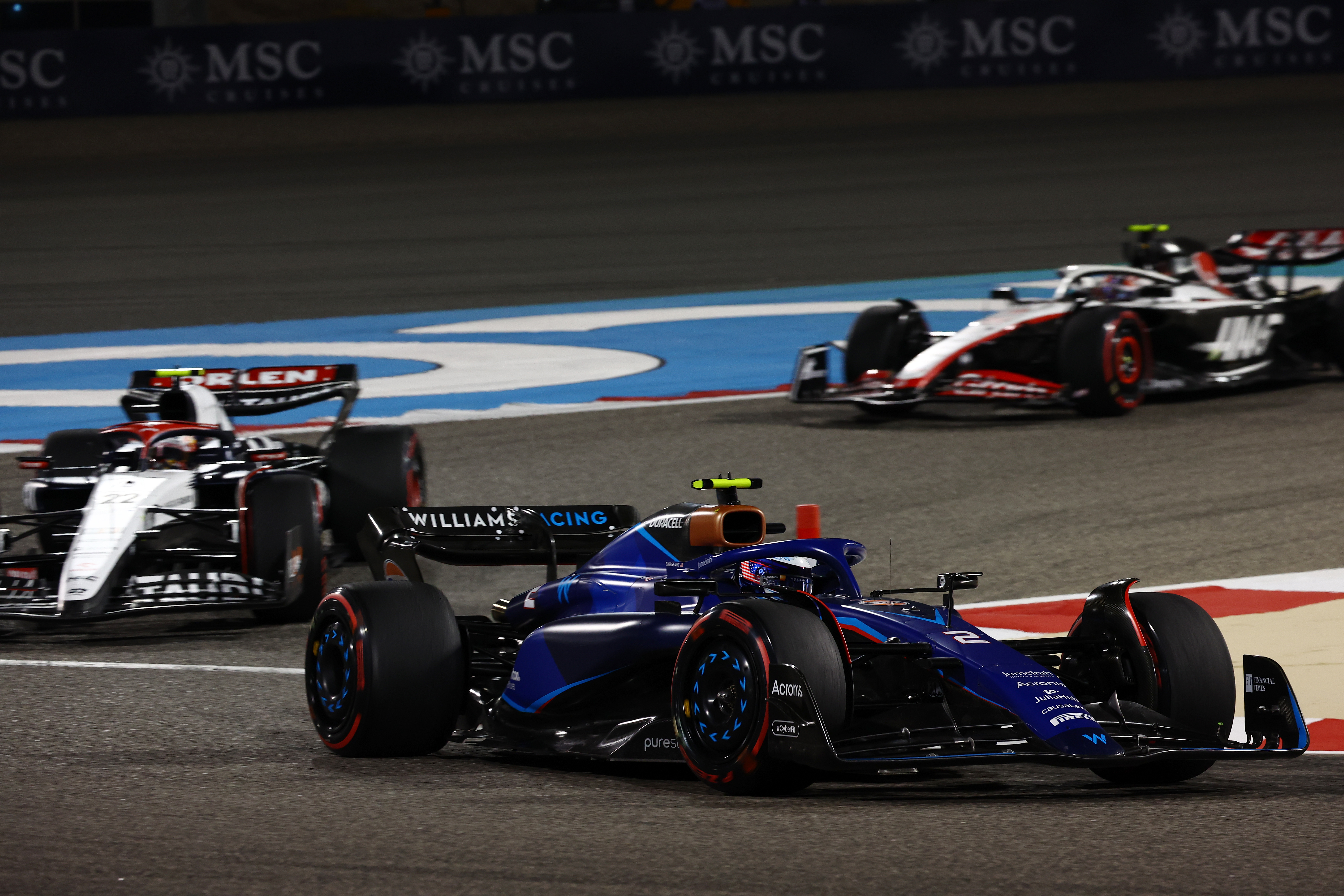 There is precious little to criticise about Sargeant's race. He was a touch too greedy on the throttle at the start, which gave him some wheelspin to deal with, and his position on the run to Turn 1 invited a little trouble as he ended up sandwiched in the middle between two cars.
But he managed that tricky situation very well and flourished thereafter. Two superb, improvised passes around the outside of an AlphaTauri at Turn 4, and a Haas at Turn 8, put him on Albon's tail by the end of the lap.
"I just looked for the gaps and tried to fill them!" Sargeant said. "I didn't ask for too much. It just fell my way."
The first of those overtakes looked particularly opportunistic, as Sargeant dived to the outside at Turn 4 to avoid contact and then seemed to realise he had the space and the grip to just drive past Yuki Tsunoda, and complete the move through the following Esses. It was very well-judged, as was taking advantage of the Haas checking up on the inside behind Albon at the hairpin.
Sargeant's opening stint was decent. He lapped within 0.2s of Albon's pace and was only a couple of seconds behind when Albon stopped first, although when Sargeant emerged from his own pitstop a lap later the gap had doubled and a few more cars were between them.
The second stint is when Sargeant got into a better rhythm. He basically matched Albon's pace and his tyre management was good, running three laps longer than his team-mate in the process.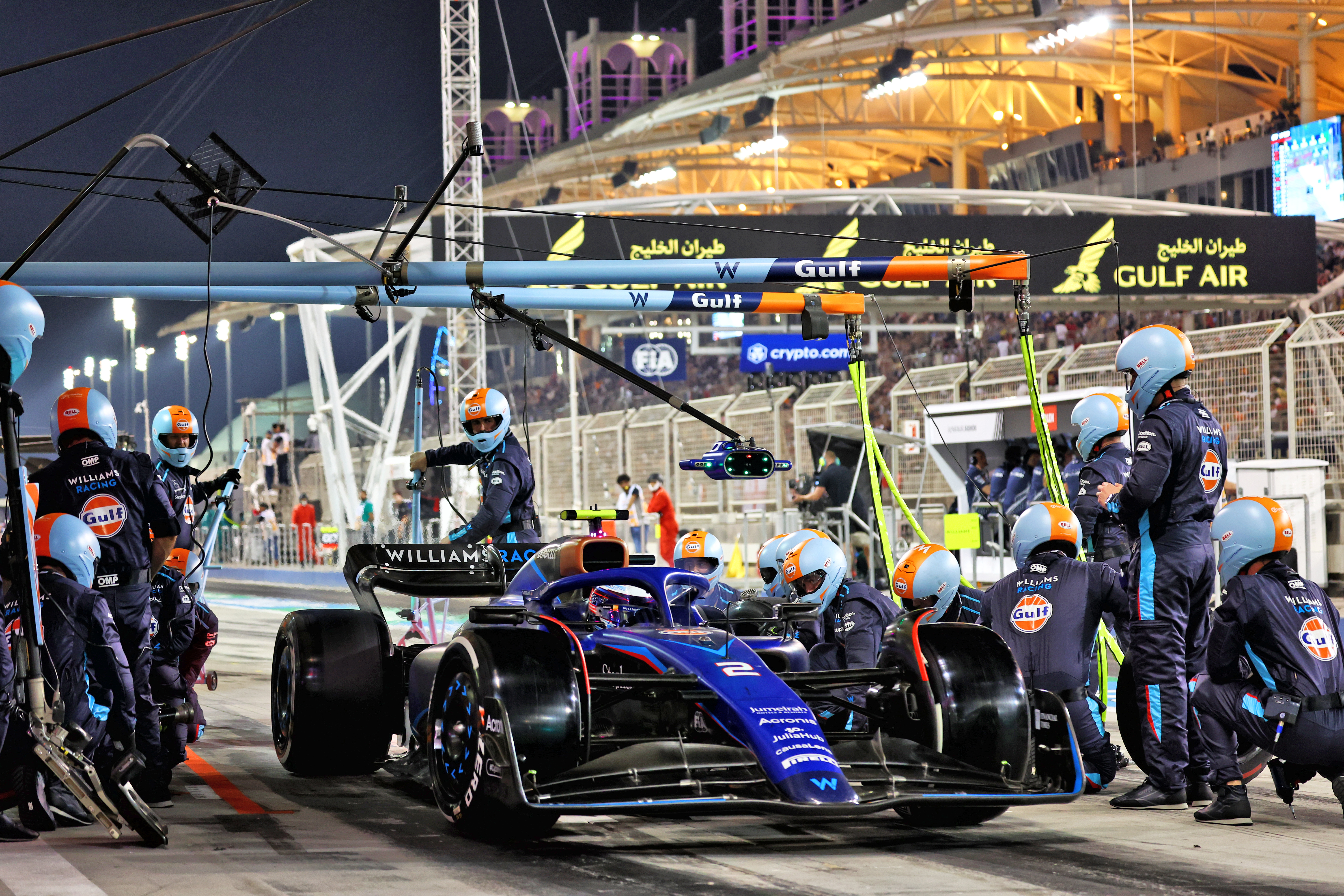 "I felt like once I got into the race and rhythm, it all felt very natural," said Sargeant.
"To be honest I don't think they expected this much tyre deg coming into the year and it almost felt a little bit like F2 in terms of deg.
"So that sort of felt like I was just kind of carrying over what I did last year and trying to protect the rears and maintain pace."
Direct comparisons between Sargeant and Albon are a little deceptive because Albon was racing for a points position and sensitive to undercuts. That meant his outlaps of stints were more critical and Albon needed to push at the start of his stints more than Sargeant, who could bring his tyres in more gently.
The harsh toll that the Sakhir circuit takes on the tyres means Albon consistently paid for that later in his stints.
So, headline numbers like Sargeant being two tenths a lap quicker on hards than Albon in the third stint (which was shortened by a virtual safety car) are a bit misleading. The same goes for when they both stopped on lap 40, and Sargeant had a new set of softs for the final stint whereas Albon only had a used set. That made him, again, two tenths a lap faster than Albon over a fairly long final stint in which Sargeant set the fourth-fastest lap of the race and rose to 12th on track.
But this is all still evidence of Sargeant looking competitive and assured on his debut. He did not look out of place at all. The details to improve are minor, such as a consistent total pitstop time loss to Albon of around six tenths of a second, which indicated a degree of understandable caution approaching the pit entry.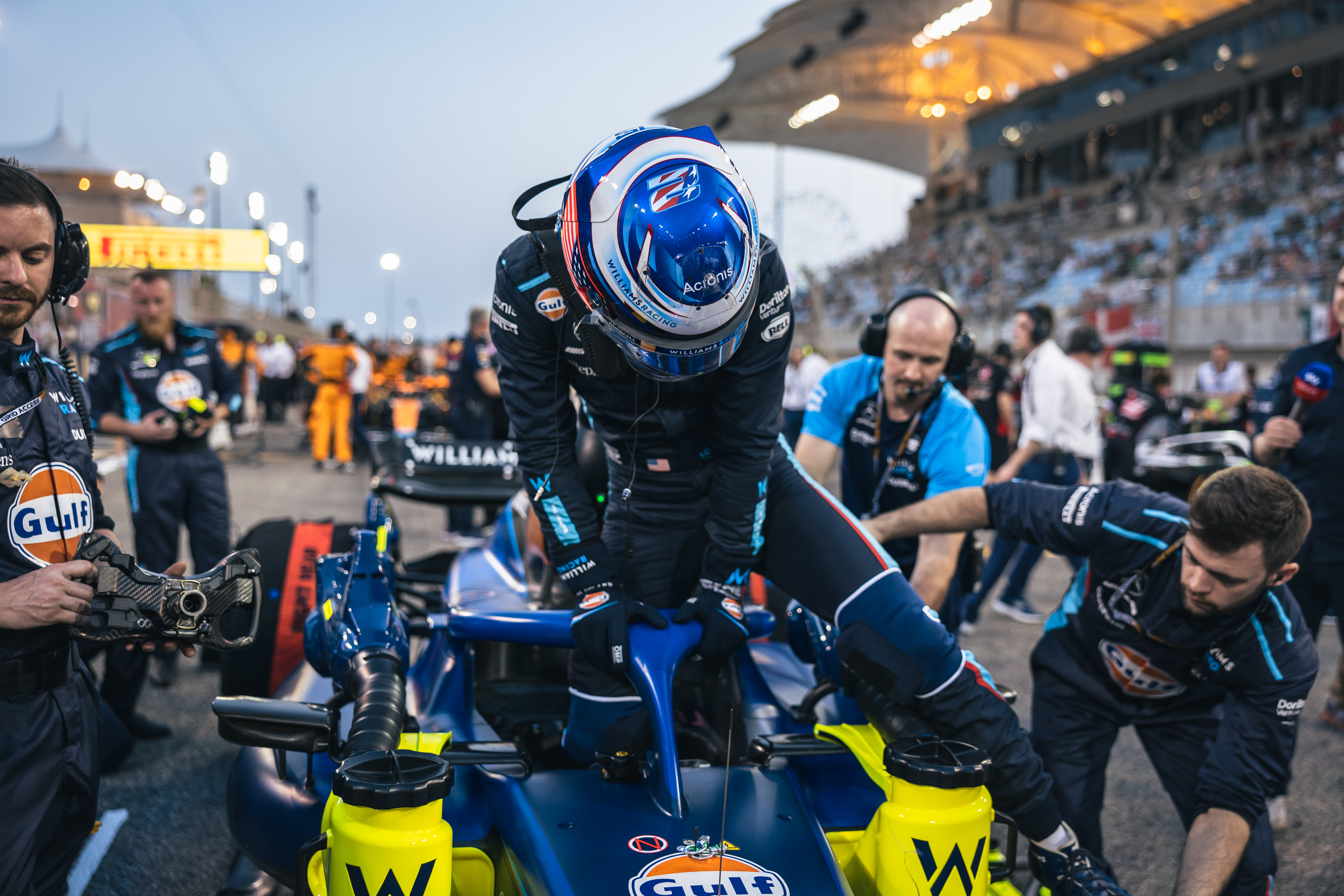 "I've learned a lot, I've shown myself that I am capable to race against these guys at a high level," he said. "And that's massively positive.
"I still expect difficulties along the way, I know how difficult it is to keep performing at that level, especially going to a few tracks now that I don't know very well.
"It's going to be more important to keep prepping well, working hard and keeping on that upward trajectory."
When Williams signed Sargeant, he represented a wildcard kind of pick. He wasn't the finished product in F2 but had shown enough through his junior single-seater career to see that there was some really nice raw material to work with. There is also, clearly, a real hunger to improve and crucially an ability to do so.
It's likely that many simply didn't know quite what to expect from Sargeant in F1. But his debut was a fine early display of his credentials, even if it is only the beginning.
"From myself there's definitely more to come," Sargeant said. "I still have a lot to learn for sure.
"The team did an amazing job, guiding me through the weekend, helping me operationally, tried not to put too much on my plate, and just let me focus on the driving which is what I needed.
"There's a lot to learn on that side. But I still need to keep working on my driving and adapting to this car and just maximising the performance of it."