Lewis Hamilton's suggestion that Mercedes "didn't listen" to his complaints about its 2022 Formula 1 car will inevitably prompt yet another round of questions about his relationship with the team and future there.
It's not hard to see why. F1's statistically most successful driver of all time doesn't have a contract beyond 2023. His team's just admitted at the very first race of the season that the car concept it struggled with last year but fully backed over the winter and tried to just refine rather than replace is actually the wrong one and needs to be reconsidered. Which bodes very badly for his chances this season and raises questions over when Mercedes actually can get back to title-challenging form.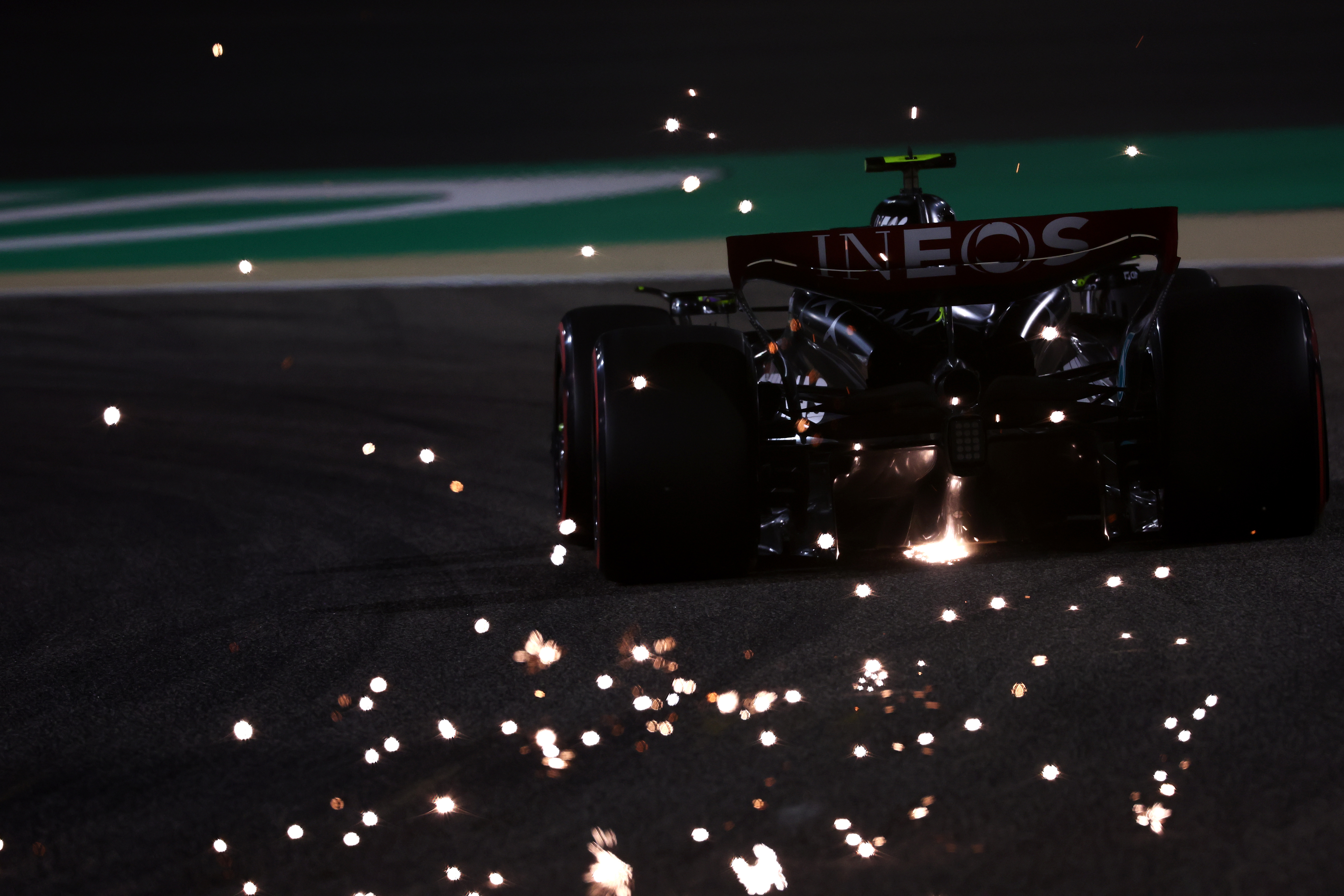 His BBC Radio 5 Live interview after finishing a distant fifth in the Bahrain Grand Prix contained unusually direct criticism of Mercedes and its failure to heed his feedback.
"Last year, there were things I told them, I said the issues that are with the car," said Hamilton.
"I've driven so many cars in my life, I know what a car needs, I know what a car doesn't need.
"And I think it's really about accountability. It's about owning up and saying, 'Yeah, you know what, we didn't listen to you, it's not where it needs to be', and we've got to work, we've got to look into the balance through the corners, look at all the weak points and just huddle up as a team. That's what we do.
"We're still multi-world champions, you know? Just haven't got it right this time. Didn't get it right last year.
"But that doesn't mean we can't get it right moving forwards."
What you expect to happen next with Hamilton and Mercedes depends on which part of that answer you put most weight on – the complaint about being ignored, or the faith in the team's potential and the willingness to work together on solutions.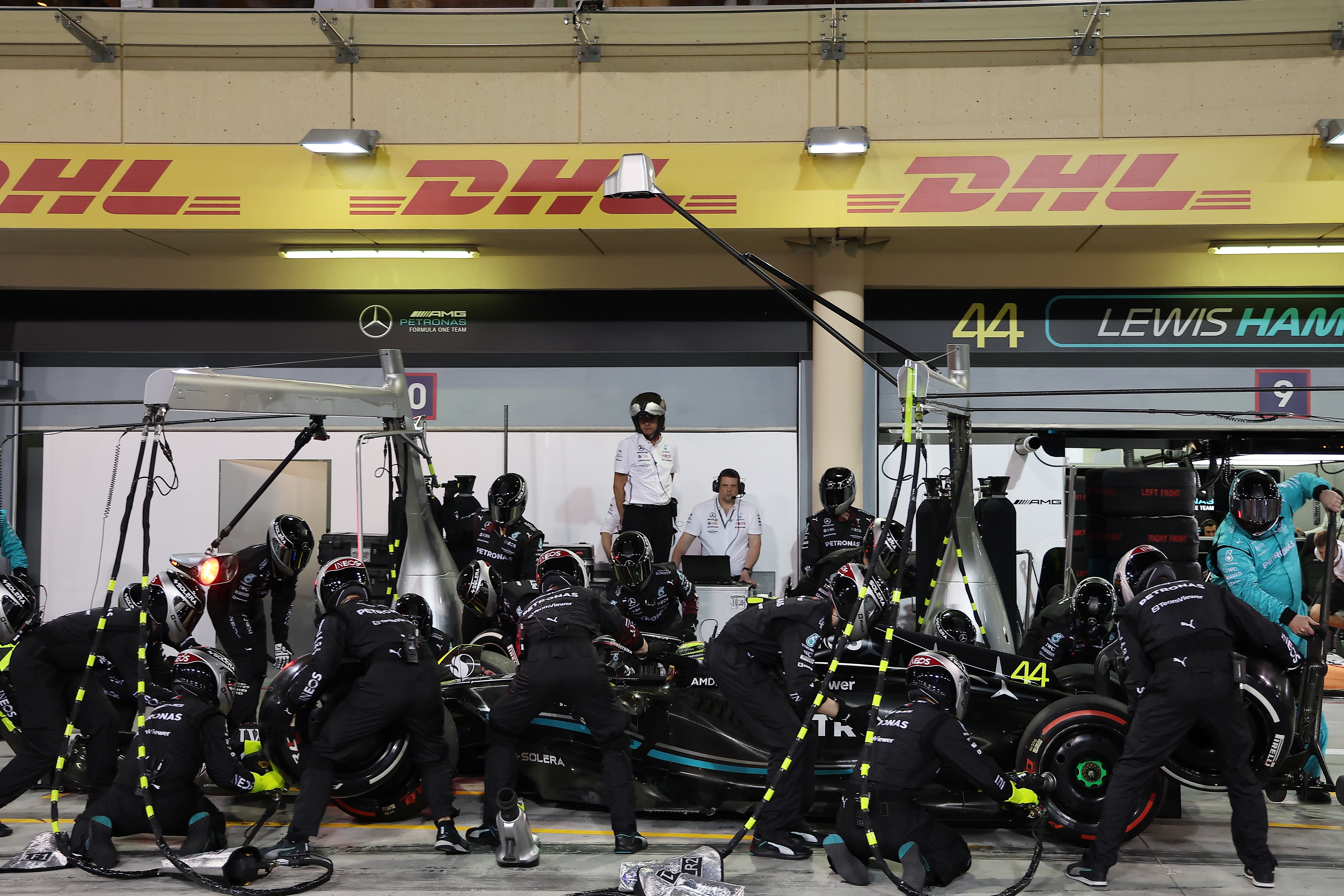 Mercedes team principal Toto Wolff received his usual barrage of questions about Hamilton's future on Sunday night too, including the slightly new take of asking whether the scale of the team's early-2023 problems meant it was time to start thinking about a 'plan B' strategy in the event Hamilton walks away.
"As much as being transparent as to how we need to turn the car around, it is not the point to talk about the driver situation in 2024," Wolff replied.
"It is far too early, we need to all push in the same direction – the drivers, the engineers, all the management rather than throwing in the towel. We have never done that and we will not do it."
That wasn't quite a direct 'no we're not even thinking about this', but other answers Wolff gave to questions about Hamilton's feelings were.
"The Lewis situation is: you heard him on the radio," said Wolff, pointing journalists towards Hamilton's team radio message to Mercedes at the end of the race.
"Great work today, great work over these two weeks," Hamilton said after crossing the line.
"I know we're not where we want to be but let's keep pushing.
"We've got some serious work to do to close the gap, and I believe in you so let's keep going."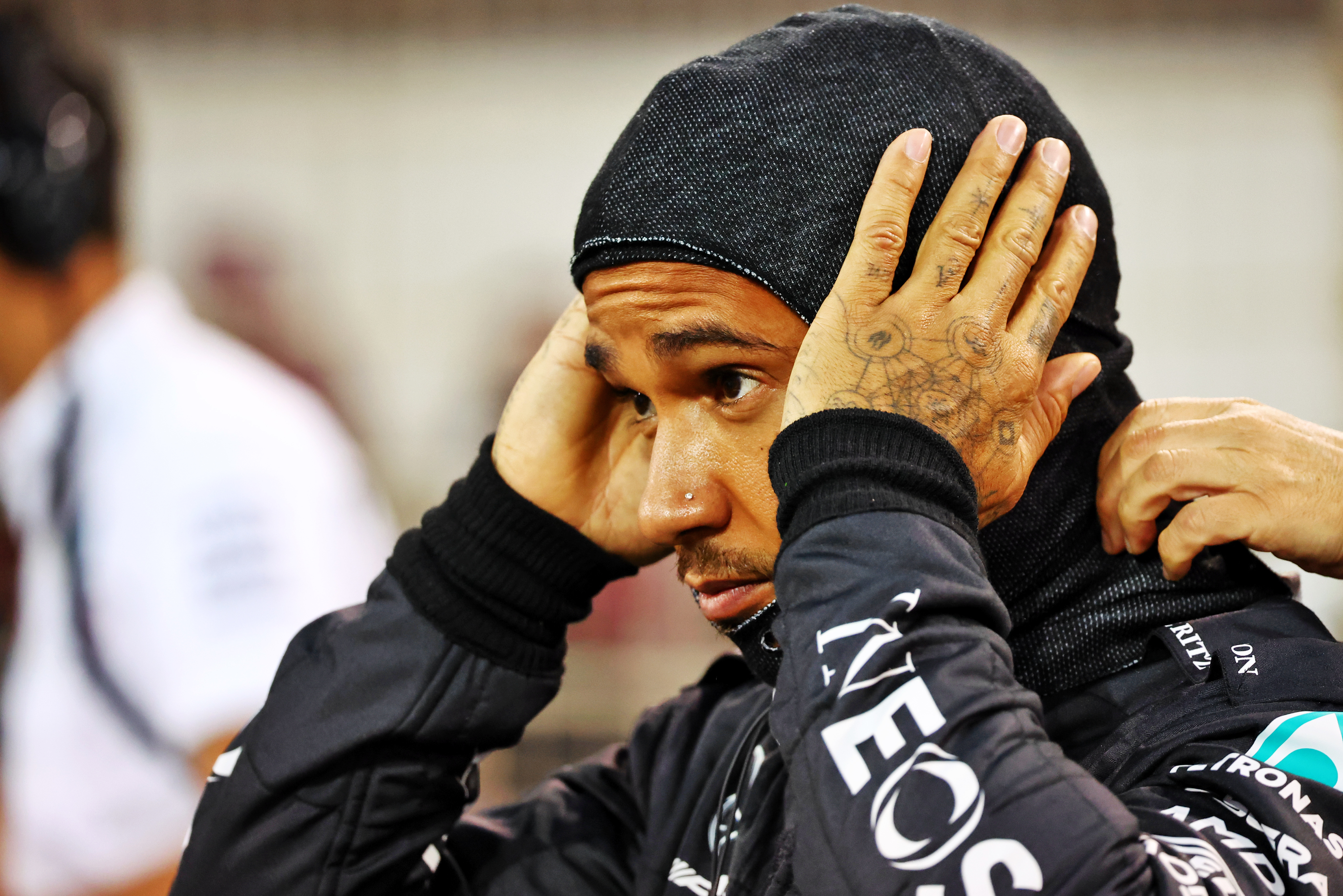 That also chimed with the stance Hamilton had taken when asked last Thursday about the fact he hadn't signed a 2024 contract yet and how Mercedes' likely lack of 2023 competitiveness played into that.
Told that world champions turned pundits Damon Hill and Jenson Button had both suggested Hamilton could leave Mercedes if its 2023 car disappointed him, Hamilton replied: "Not at all. Ultimately it's people creating rumours without facts. It's not helpful. And you would have thought that they would both know by now."
And he went on to remind his audience that he'd been part of the Mercedes family since his teens, when it and its then F1 partner McLaren first picked him up as a protege.
"I've been with Mercedes since I was 13," Hamilton continued.
"Having the difficult year we had last year, I'm still here. Whether or not we have a difficult year this year, I'll still be here. I'm a fighter, and we fight as a team.
"I still believe I'm able to put the car in places that perhaps others are not able to and I love that challenge.
"Of course I wish that we started the season with a great car, but it's the journey that really counts.
"There is no hold-up with our contract, I've always been very, very relaxed. I don't feel like I have to get it done right this second.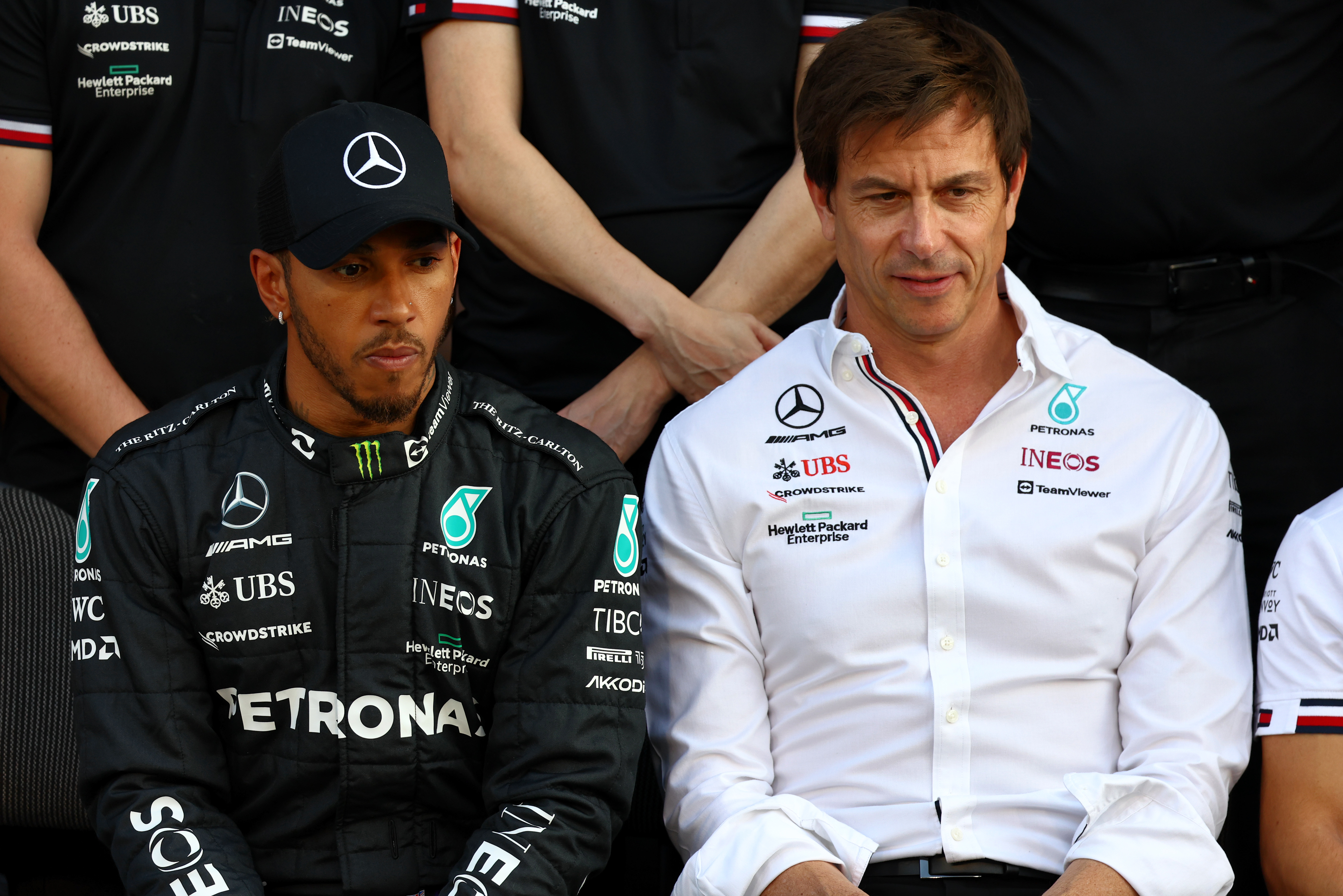 "I'm in a very fortunate position. It'll get done when we're ready. I have a great relationship with Toto and with Mercedes and we fully support each other. And I'm really excited for the future together.
"I'm really proud of the work that we're doing on and off the track and the potential things we can do. We'll get there."
He joked that the only thing that might change his future would be if "something catastrophic" happened when Wolff and he sat down to finalise a contract.
That hits the crux of this situation. Hamilton and Mercedes' relationship now goes far beyond on-track results and is unusually close even by 'great F1 driver + top team they're synonymous with' standards. This is about the people involved on both sides more than what the car does.
In the context of how tightly integrated Hamilton and Mercedes are, the competitiveness of the car is almost irrelevant. It's been years since Hamilton gave the impression he could even contemplate being with another F1 team. He's made very clear he will race on in F1 beyond 2023. Therefore he races on with Mercedes. He still seems a long, long way from Mercedes' performance actually having any bearing on his contract or future. On his day-to-day mood, probably. On his results, definitely.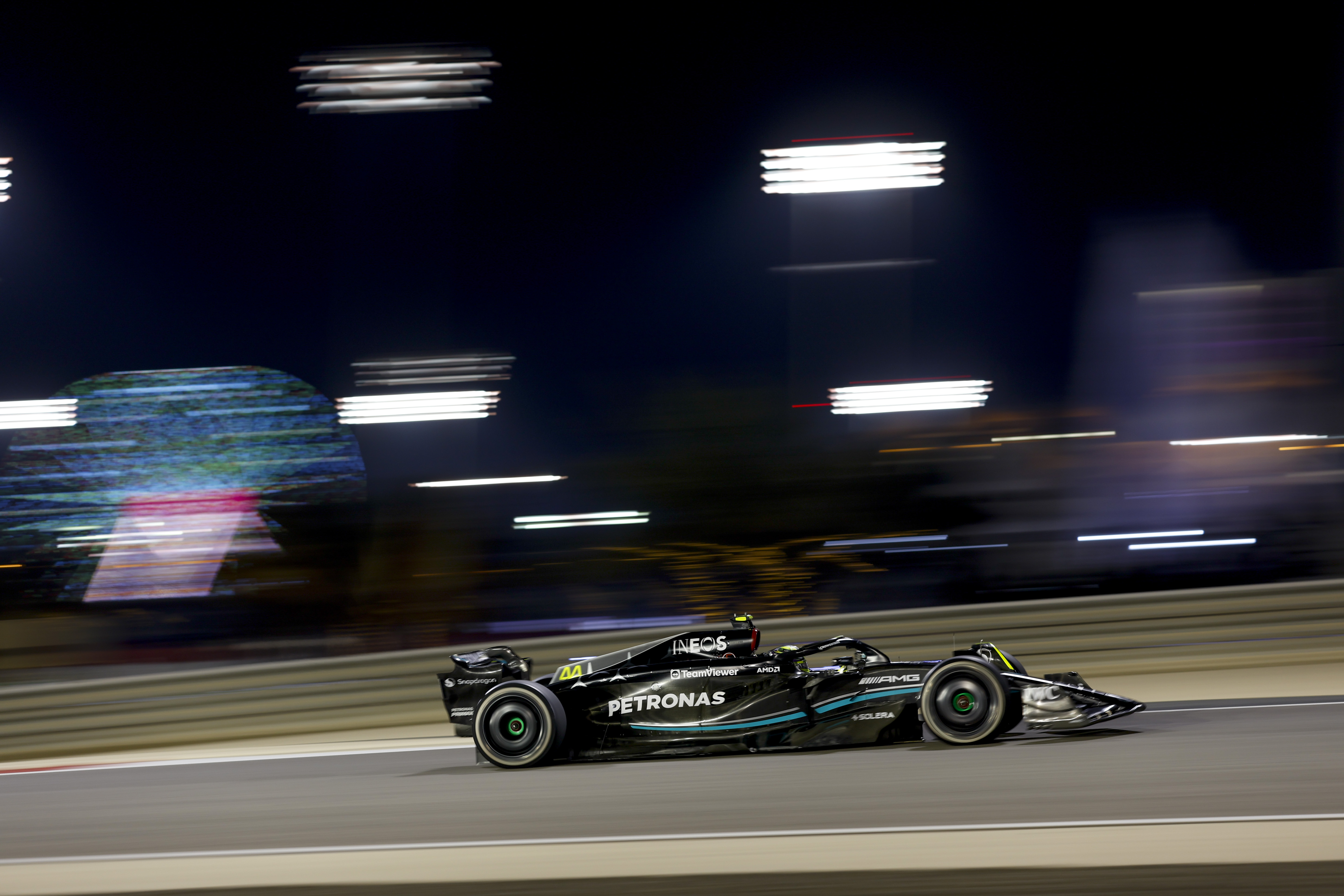 But when considering the overall Hamilton/Wolff/Mercedes picture and 99% of what they say about each other, the comments about the team not heeding his advice aren't game-changing. Just because one member of a family feels others aren't listening to them doesn't mean that family member's heading out of the door.
"He is an integral part of the team, picking the team up, we are all sticking together and I don't think that is going to change just because we had a start that was really bad," said Wolff.
"We have won eight constructors' championships and six drivers' championships with him and that relationship holds."