Lewis Hamilton says his remarks about Mercedes failing to heed his comments about its 2022 Formula 1 car's concept "wasn't necessarily the best choice of words" but believes "we all need a kick".
The seven-time F1 world champion's reflections came after his run to fifth in the Bahrain Grand Prix, in which Mercedes had the fourth-best car behind a dominant Red Bull as well as Ferrari and Aston Martin.
His interview with BBC Radio 5 Live earlier this month contained the unusually direct criticism that accountability from Mercedes was needed, saying "it's about owning up and saying 'yeah, you know what, we didn't listen to you, it's not where it needs to be'".
Speaking in the Thursday press conference ahead of the Saudi Arabian Grand Prix, Hamilton felt he could have considered his response more carefully but felt the underlying message was the correct one.
"In hindsight, looking back it wasn't necessarily the best choice of words," said Hamilton.
"Of course there are times where you're not in agreement with certain team members, but what's important is that we continue to communicate, we continue to pull together.
"I still have 100% belief in this team; it is my family and I've been here a long time, so I don't plan on going anywhere else. But we all need a kick, we all need to get on."
He said the performance level Red Bull had set and how it was achieving that was 'the proof in the pudding' of the need for that message to be heard in the context of Mercedes' pre-season expectations.
The team was cautious in its messaging after launching the W14 but Hamilton said the internal conversations were "that we probably won't hit the ground straight away at the front, but we should be there or thereabouts".
"We've got to now start making some bold decisions, some big moves in order to close the gap to these guys, otherwise they're going to…they will run away with it, most likely, this year unless Ferrari can stop them, which we'll wait and see," added Hamilton.
"But as I said, hopefully at some point during the year we're hopeful we might be able to close the gap, but at that point, it'll be probably too late in terms of fighting for a championship but we can still turn some heads hopefully."
That was based on what Hamilton and Mercedes think is a race-pace deficit of 1.5 seconds a lap to the Red Bull, which he said was yet to show its true potential.
"It's not on the straights, I think last year we were very draggy and we were struggling not only on the straights, we had to take a much bigger wing," said Hamilton of where the Mercedes' deficit is compared to the Red Bull RB19. "But we were equalling or if not losing in the corners whereas this year it's mostly through the corners I think down the straights we're quick.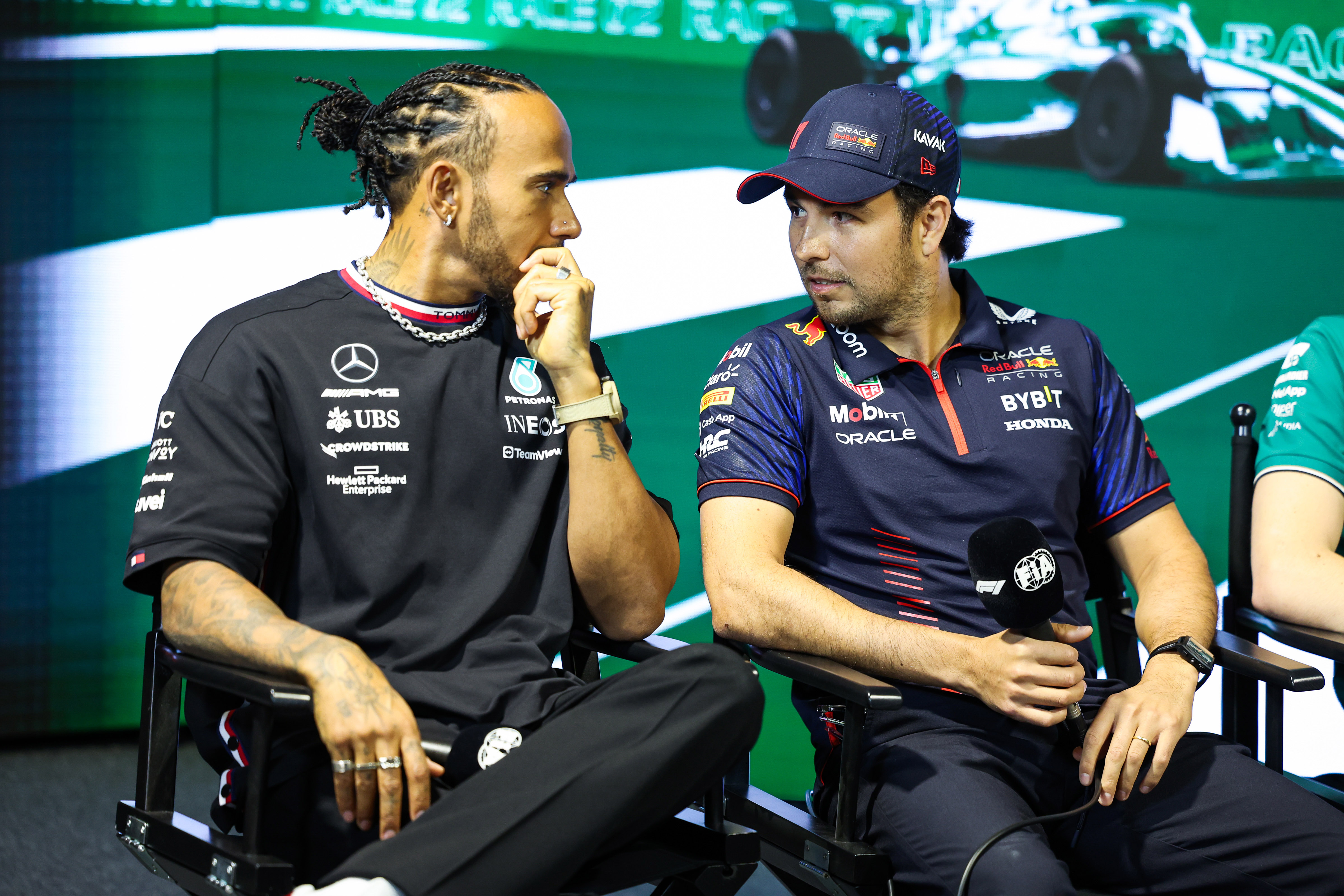 "But [on] exits, these guys have a lot of rear end through the majority of the corners.
"I think in the race, they weren't pushing, and so I think they're a lot quicker than they even seemed.
"But we have it as them as a second and a half faster in the race per lap. Something like that."
He reiterated his belief that he knew the first time he drove the 2023 car that expectations would need reevaluating but added he retained "100% confidence" in Mercedes' efforts to address its deficit.
"You don't all of a sudden lose the ability to build great cars, it's just we're not where we need to be and where we want to be and we've just got to keep on working on it," he said.