Formula 1 drivers praising their own team, or launching into an impassioned defence of their own team's record in the face of repeated criticism, is to be expected in the modern media world. It's part of the job. Not necessarily a part any of them really enjoy, but something they feel they must do nevertheless.
On the generous end, let's call it the compulsion of team spirit in a hyper-competitive world. On the cynical side, maybe telling the world what your employer wants to hear. Whatever, it also creates an opportunity to alter public perceptions of your team and the prevailing narrative.
For Mercedes, that prevailing narrative has (rightly) been overwhelmingly negative in 2023, thanks to producing another wayward car that has fallen significantly short of the team's own expectations – which are to be fighting for world championships rather than feeding on scraps.
As the F1 paddock returned from its summer hiatus to the dunes of Zandvoort, both Lewis Hamilton and George Russell were given the opportunity to address Mercedes' current standing. Hamilton was asked whether finishing second in the championship (Mercedes sits 51 points clear of Aston Martin with 10 races left) would feel like an achievement, or whether he would feel Mercedes could have got more out of 2023.
Hamilton called Mercedes' standing "a huge achievement that I feel has been a little bit overlooked, if I'm really honest" before going on to praise his team for transforming what felt like "an almost identical car to last year" into something better.
"For us to be second in the constructors' championship," he added, "considering how others have started this year, like how McLaren are doing with their big turnaround, Aston who came out of the blocks really great, I think it's pretty amazing."
Is it though?
This is a team that won a record seven consecutive world championship doubles and eight consecutive constructors' titles from 2014-2021. In that context, finishing second – miles behind Red Bull – cannot seriously be considered an 'amazing' achievement. Though of course it would mark a slight upturn in fortune compared to finishing third in 2022, even if it's so far acquired fewer points than it had at this stage last year.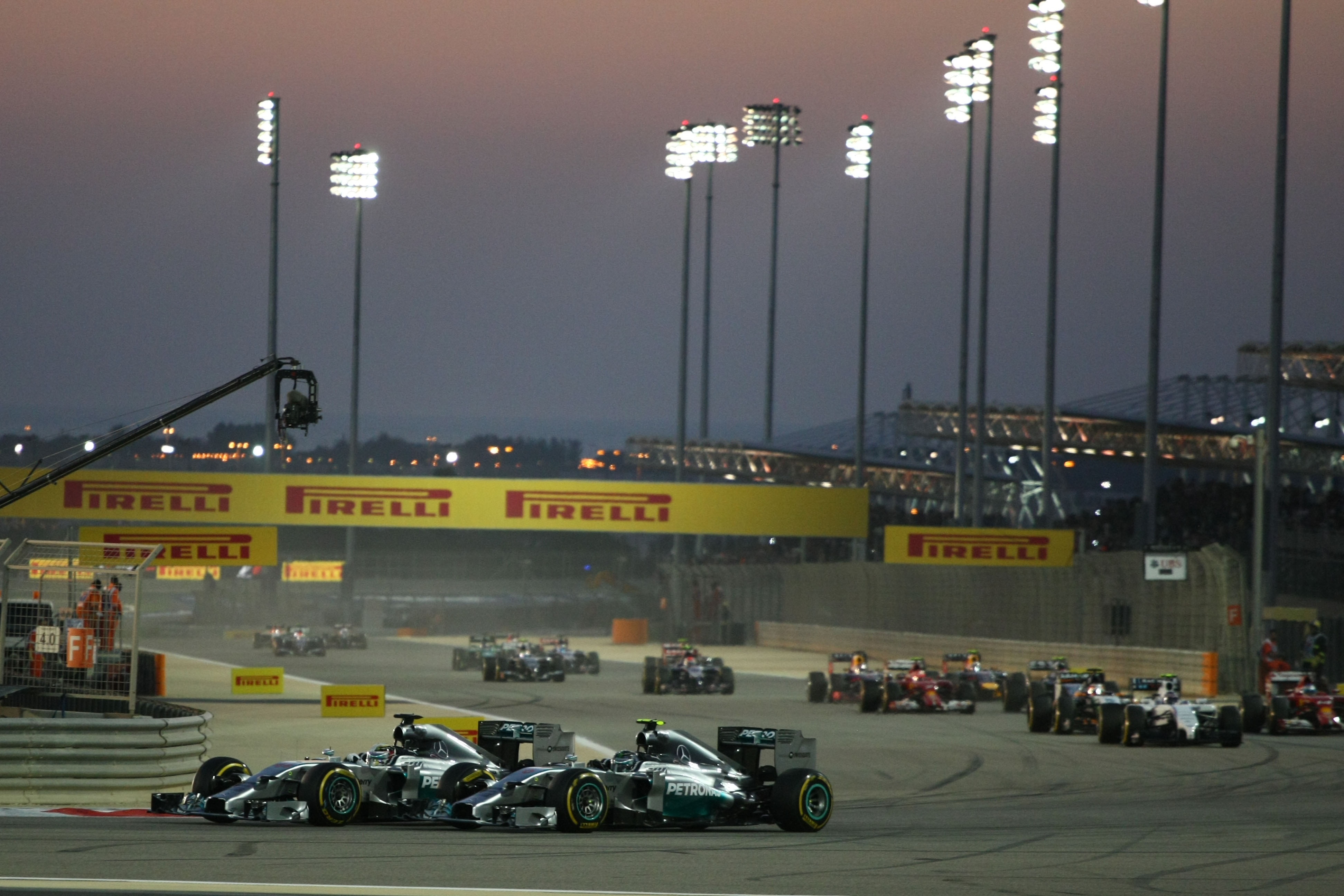 Falling far behind under F1's current technical rules after having so impressively stolen a march on everyone for 2014, maintained that leading position into 2017, then crushed the opposition anew as recently as 2020, suggests this is an outfit that not only knows how to win but one that has proven it possesses the requisite dexterity and flexibility to adapt to major rule changes and keep on winning.
F1's new ground effect era has obviously undone that narrative in a spectacular way – but those wounds are also self-inflicted to a large extent. Mercedes chose an innovative but ultimately mistaken path with its initial concept, hasn't ever really been able to properly access the performance its own simulations told it lurked at unattainable rideheights within that concept, steadfastly retained faith in that concept into this season despite overwhelming evidence it was wrong/the performance was too inconsistently accessible (depending on how generous you want to be), and now is basically two years behind Red Bull's development curve.
"I feel like as a team, we've gone [from] strength to strength this season," insisted Russell. "Obviously there's a lot of expectations upon us and perhaps [that's] why people are calling us a failure.
"Of course, it's far from where we wanted to be because we want to be fighting for championships, but to call P2 in the championship, 50 points ahead of P3 at the moment, a failure is far from reality."
Well George, I beg to differ on that point. Winning a close fight for second in the championship is no real victory at all given what Mercedes represents in F1 in this hybrid era. Mercedes is and should be much much better than merely 50 points ahead of Aston Martin, which until this season was firmly a midfield team occasionally scoring big results in madcap races, rather than a serial winner like its engine supplier. Of greater significance should be the fact Mercedes has currently scored under 50% of Red Bull's points so far in 2023.
Of course, you can objectively look at where Ferrari is compared to 2022 and say its situation is even worse. I have sympathy with that position – but I also think Ferrari would easily be ahead of Mercedes in this year's standings had Ferrari and its drivers executed their first 12 races better. It's also likely that Aston Martin would still be ahead of Mercedes – even allowing for a recent slump in pace – had Fernando Alonso been backed up by a more capable team-mate. If McLaren had started this season with the car it has now, perhaps that team would be in the mix for second in the championship as well, instead of a distant fifth.
What really matters is performance, and on pure pace in the dry the W14 has only been definitively in the top two on three out of 12 circuits so far in 2023: Melbourne, Barcelona and the Hungaroring.
Mercedes is only second in the championship because it has arguably the best driver pairing on the grid and has made the fewest mistakes among the top teams. So you could make a case that its drivers are overachieving given the machinery at their disposal. Equally, you could say they have simply taken the benefit of others not delivering to the standard expected.
To be fair, Russell also made this point at Zandvoort – saying Mercedes has done a "great job to maximise the points" – but consistent, mistake-free execution is also the bare minimum you expect from a team with Mercedes' track record. Nobody is going to be getting hefty bonuses in that organisation by finishing a distant second in the championship and winning no races.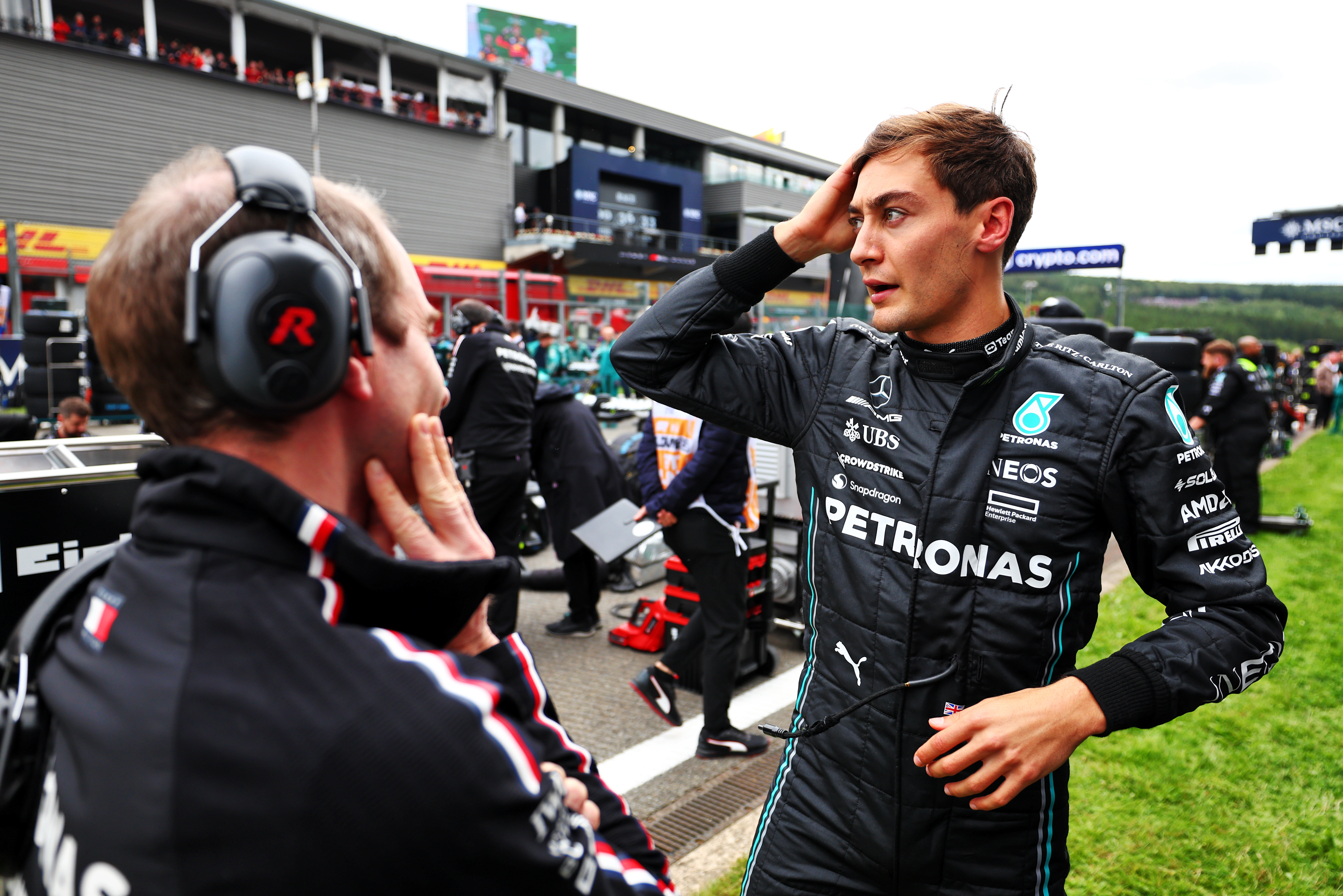 In a hypothetical world where Ferrari isn't a basket case, Lance Stroll is an elite-calibre driver and McLaren somehow brings its Austria/Britain car to Bahrain, then if Mercedes was still second in the points you might look on that as a "pretty amazing" season so far. But that still ignores the ridiculously hefty performance gap to Red Bull.
In truth, Mercedes (and the rest of us) have come to expect so much better than this. Hamilton has too, and deep down he will surely know this is another poor season of underachievement for his team. That's not to say he's being completely disingenuous with his praise – Hamilton is all about positivity and motivation, so won't ever pass up an opportunity to show solidarity with his colleagues and make motivational comments in the hope of spurring them on to better things. He strongly feels that's part of his job too.
In the same pre-Zandvoort interview, Hamilton spoke of "biding his time" until Mercedes is truly competitive. Until his new contract is finalised and Mercedes works out how to make a car capable of fighting Red Bull again, that's all he can do really.
No one can begrudge Hamilton and Russell viewing their present situations with a glass-half-full attitude if they so choose – but objectively speaking this will have to go down as another season of failure for Mercedes, whether they like it or not.
Using phrases like 'huge achievement' and 'pretty amazing' to describe where they are right now is only solace, nothing more.