Haas has retained both Nico Hulkenberg and Kevin Magnussen for the 2024 Formula 1 season – but is it the right choice?
The team brought Hulkenberg out of a three-year hiatus from full-time competition to replace the jettisoned Mick Schumacher for 2023 and he's proved a revelation with consistently strong qualifying performances and a clutch of nine points despite the VF-23's woefully bad tyre-chewing tendency.
But returning team-mate Magnussen, who will head into his seventh season with Haas next year, has endured a difficult season where he's been comprehensively outperformed by Hulkenberg – at least over one lap.
So has Haas played it too safe by retaining both of its experienced drivers or are they more necessary than ever given the nature of its struggles this year? Our writers give their verdict:
A smart business choice
Mark Hughes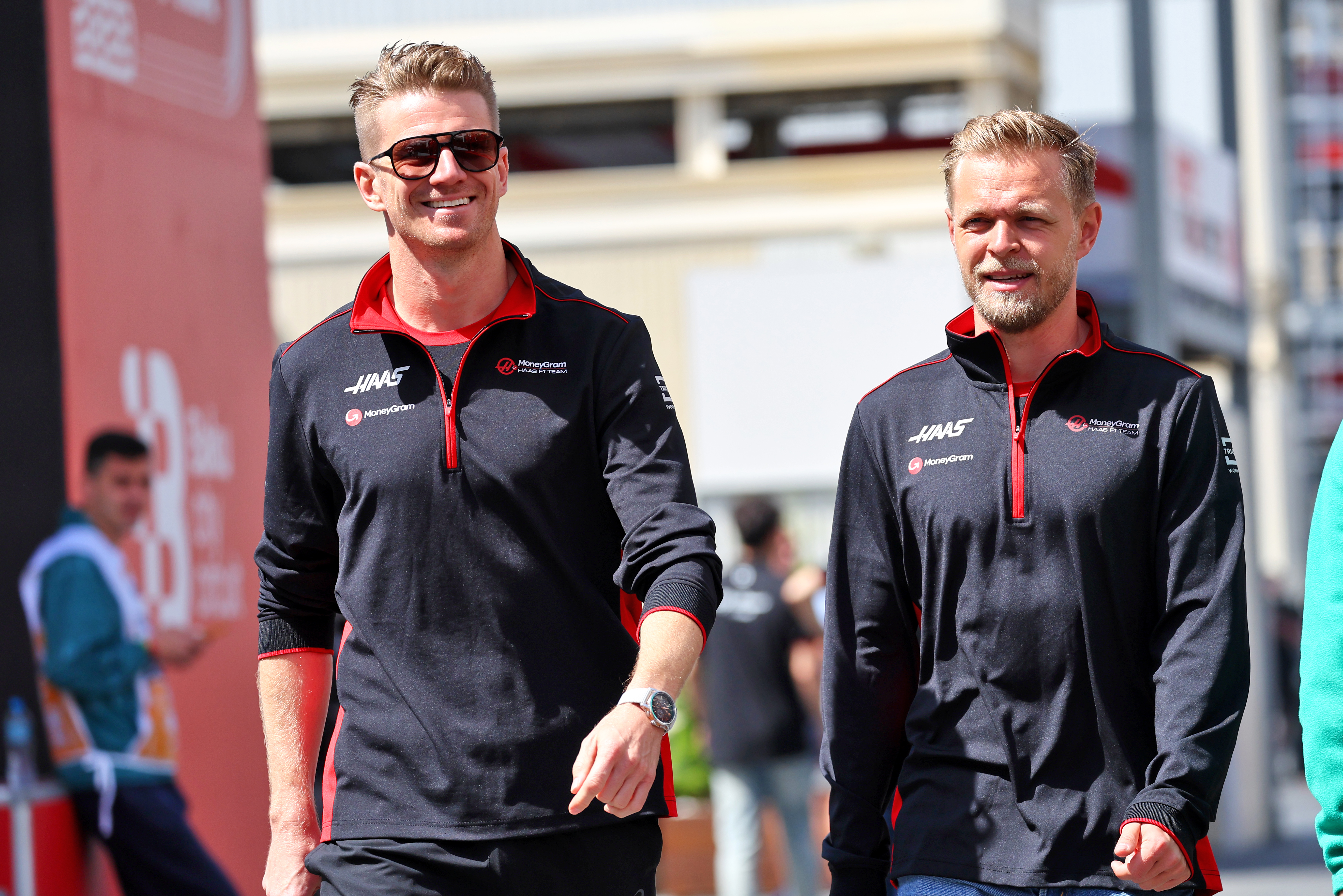 Given its business model, Haas needs to minimise costs. So it cannot afford to fund a fast but accident-prone rookie and besides, there are no startling rookie prospects on the immediate horizon, nor younger drivers with F1 experience who would be willing to join.
Factoring in that set of circumstances, retaining an experienced line-up of two pairs of safe hands with the ability to capitalise on unusual situations as both have shown themselves capable of (KMag's pole in Brazil '22, Hulkenberg's second-fastest time in Canada qualifying) is entirely logical.
The perspective of the thrill and intrigue-seeking fan is not the same as that of a team running its business.
Not boring or over-cautious
Edd Straw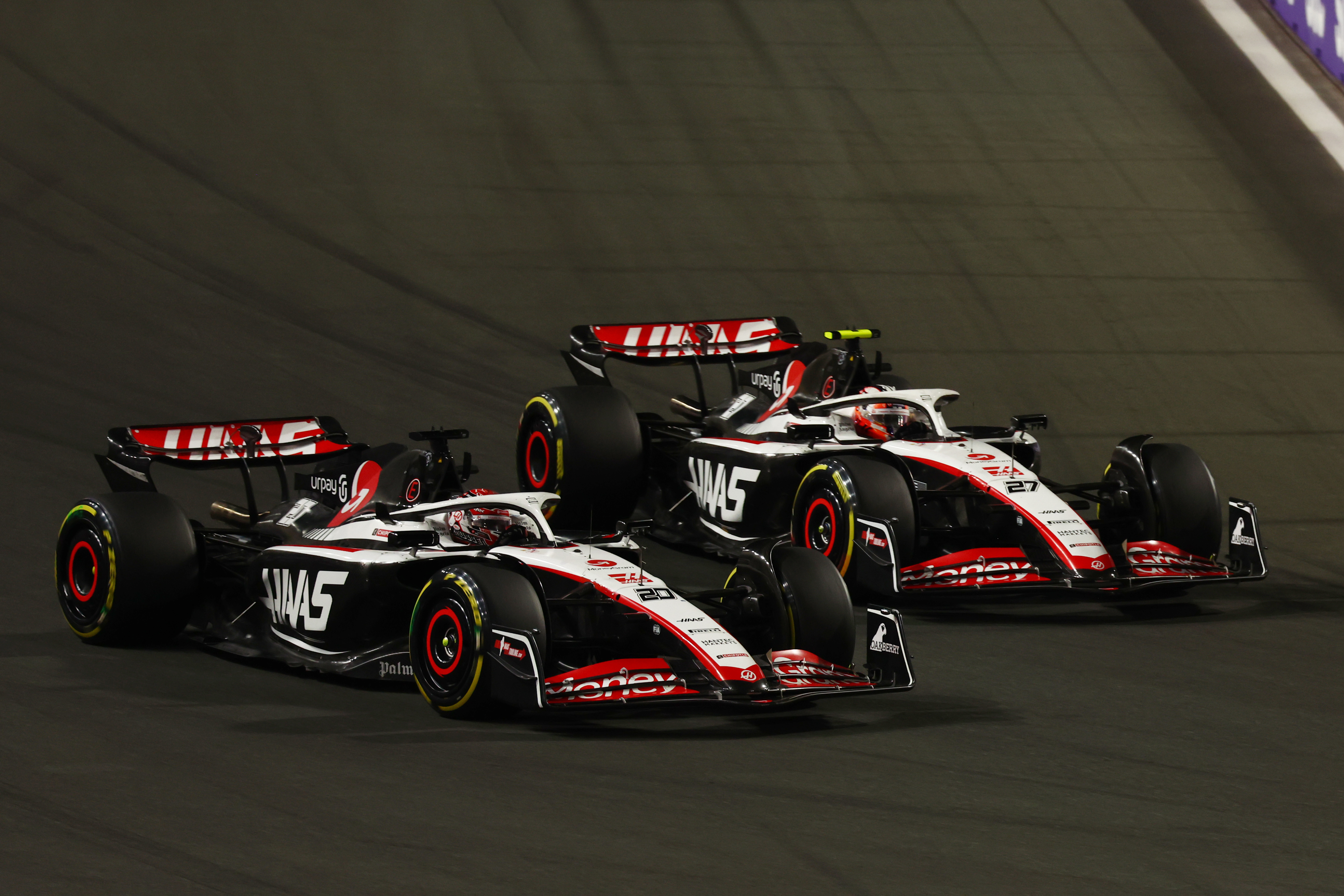 The decision to continue with Hulkenberg and Magnussen is a perfectly logical one for Haas. What's more, I'd argue it's a relatively attacking move given this is a pair of drivers who can produce excellent performances provided they are at one with the car. They aren't exactly boring, consistent, safe pairs of hands.
Magnussen has had a dreadful season and struggled to adapt to a car that doesn't allow him to attack the corners as he would like. And that is often his limitation – with the right set of car characteristics he can produce superb performances but he's not the most adaptable or constructive driver when the car isn't to his liking. That means if Haas can produce a car he gets on with better next year, ideally one that doesn't cook its tyres in the race, then he will have a decent season. There will be highs and lows because there always are with Magnussen, but in his best seasons, the highs compensate for the lows.
Hulkenberg has been stellar in qualifying this year and, Magnussen's Jeddah and Miami points aside, has produced most of Haas's high points. He's a mature, well-rounded driver who knows why he is there and is enjoying his full-time F1 return and just needs to keep doing what he's doing. Yes, he's generally been unable to convert his stellar qualifying pace into results given the tyre troubles, but the first-order problem there is the car not the driver.
You could make a case for replacing one or the other with a stellar rookie, if you can lay your hands on one. And historically, Haas has not been keen on this even when there was the possibility of running a young Charles Leclerc. But right now, there's no obvious superstar young gun for it to sign, meaning continuing with these two known quantities is the right move.
Allows Haas to focus on the real issue
Gary Anderson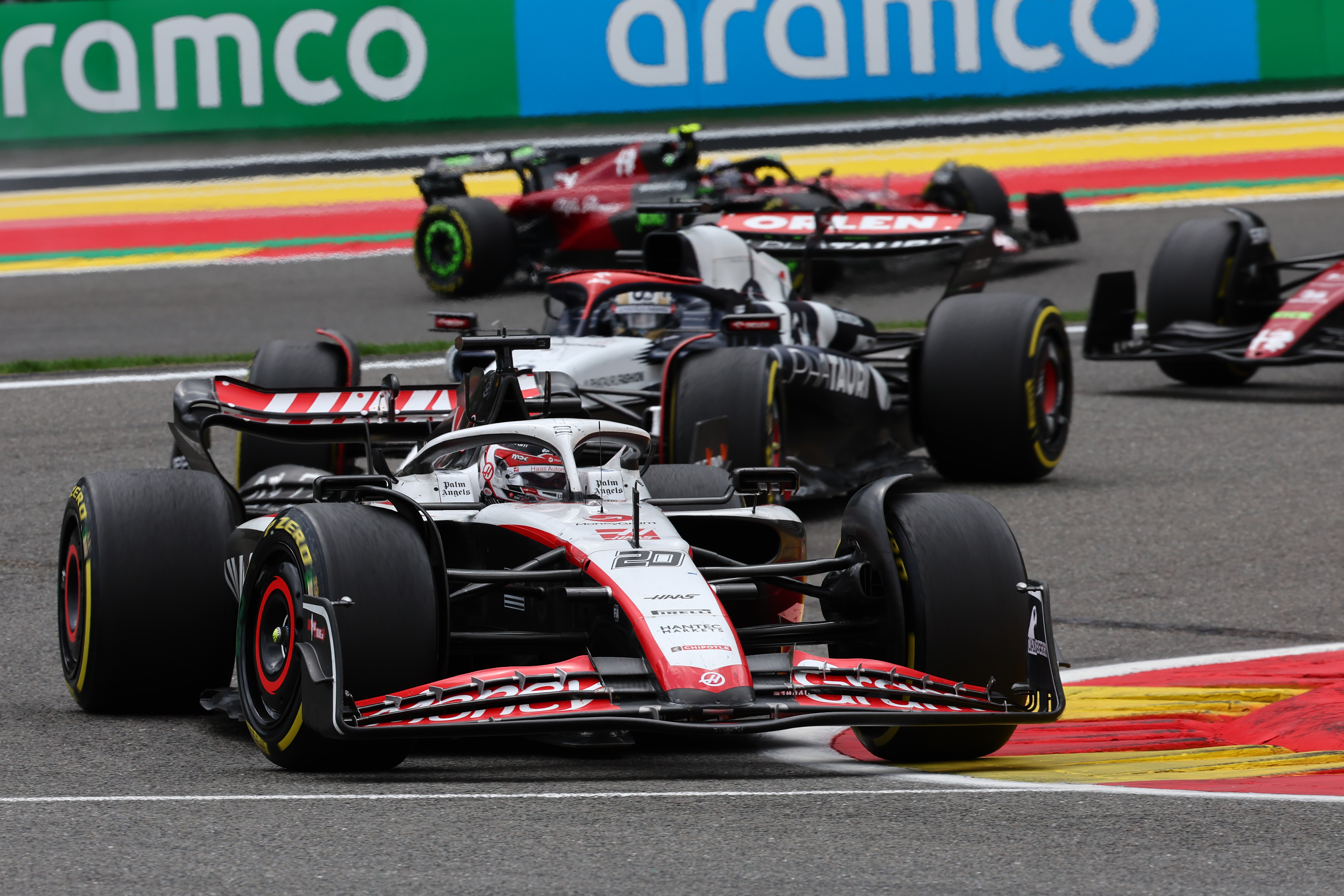 Personally I would have liked to see a young hotshot get a chance but Haas is at a critical point in the structure of its team. It needs to show that it can respond to its on-track performance, which this year has been very similar to previous seasons: start reasonably strong and fail to improve or even go backwards.
This year the car is decent in qualifying but falls away dramatically in the race. It has done this in all 12 races so far this season so Haas needs to react. The drivers it has can bring the team regular points, it just needs to give them the car to achieve that.
Sticking with Hulkenberg and Magnussen gives Haas stability on the driver front to allow it to focus on this and their experience will be a positive in this area.
Magnussen must find an extra gear
Glenn Freeman
For a team that's been through the rocky few years Haas has had recently, it can't be criticised for choosing stability in its driver line-up.
But it's important that Magnussen uses this vote of confidence to put up a stronger fight alongside Hulkenberg.
This should be a great partnership for F1's midfield: two experienced campaigners both capable of plenty of speed. But Hulkenberg's arrival at the team has left Magnussen trailing too often.
Both drivers need a car that gives them more to work with in races, but if the team can provide that, then Magnussen is going to need to find another level to make sure Haas maximises any chances it has at scoring points.
A simpler version of the 2019 choice
Ben Anderson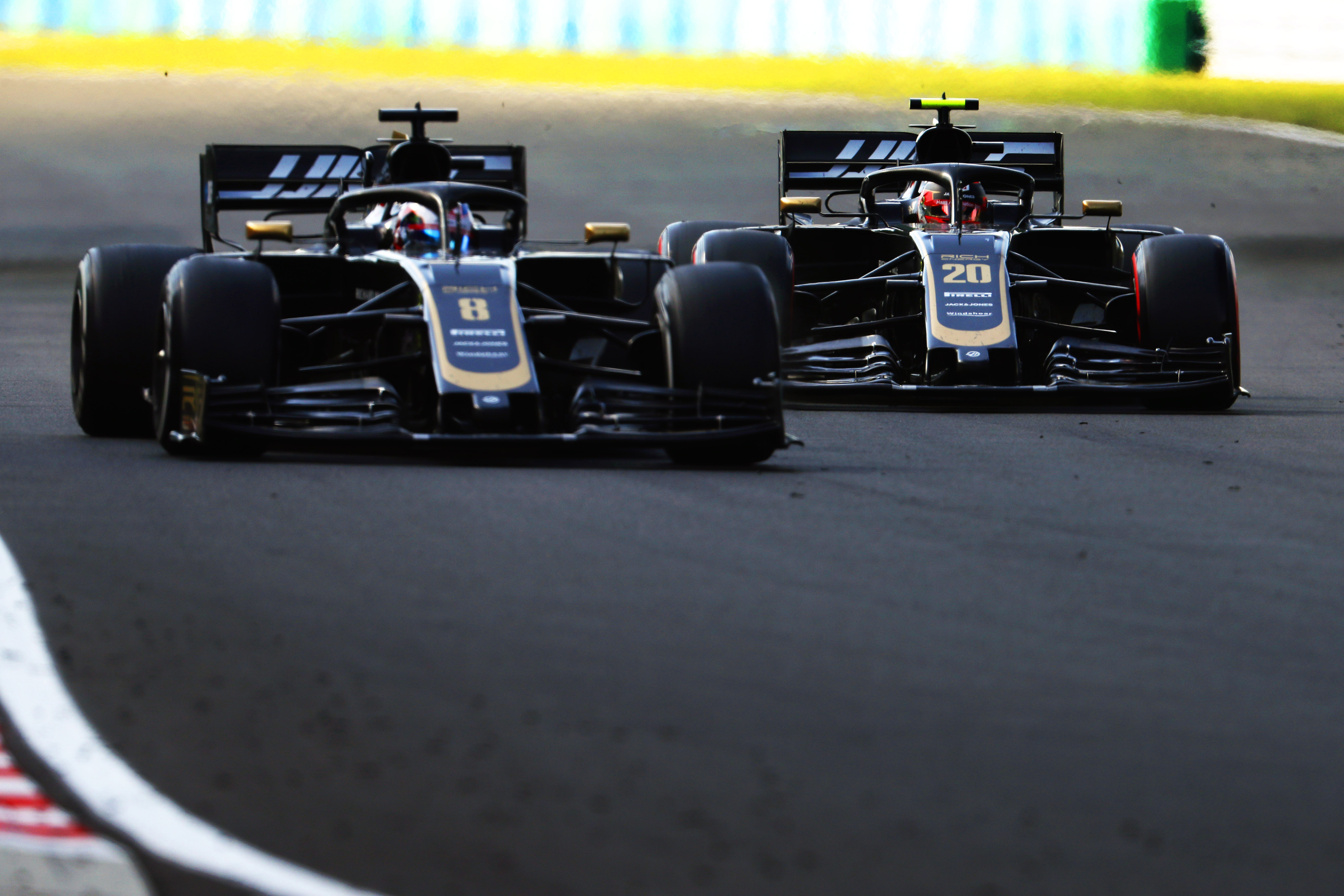 Guenther Steiner and Gene Haas have a pragmatic record when it comes to choosing drivers. As Esteban Gutierrez, Romain Grosjean, Magnussen and Schumacher have all found out at various times, underperform and the bosses won't hesitate to make a change.
Equally, if Haas feels its own performance is letting the drivers down, the team is more than prepared to hold its own hands up. Back in 2019, coming off the back of what remains its most successful F1 season to date, Haas encountered a major aerodynamic problem with its car that it couldn't fix with in-season updates. Major airflow stalls in medium- and low-speed corners created serious instability and inconsistency for the drivers to deal with, and Haas tumbled from fifth to ninth in the constructors' championship.
At the time, Grosjean and Magnussen were Haas team-mates with an unfortunate habit of colliding with each other at key moments and costing the team chances to score valuable points – particularly so at that year's British Grand Prix, leading to Steiner's "he does not fok smash my door" comments immortalised in Netflix's Drive To Survive docuseries. Steiner was, in his own words, ready to "sack them both", but later decided that the drivers were a problem of a much lower order of magnitude than the aerodynamic instabilities present in the car.
He persisted with a stable driver line-up through 2020, before financial circumstances and weariness necessitated change. Fast forward to 2023 and Haas is once again faced with a fundamental underlying technical problem – this time related to tyre management – that means the car almost goes into reverse in races after usually qualifying inside or near the top 10.
Much work is still needed through the rest of this season and the winter to try to solve that problem and enter 2024 on a better footing. In that context – even if one driver (Hulkenberg) has been overdelivering and the other (Magnussen) underdelivering – it makes little sense to change the driver lineup now.
Beyond the lack of obvious quicker alternatives on the market, having two experienced drivers who don't cause needless and expensive crash damage, and who can provide a stable reference for the technical team when feeding back on next year's car compared to this one, is clearly the most sensible and pragmatic option.
But if next year's car solves this year's major weakness, then both drivers will be under renewed pressure for what is expected to be a very open and volatile 2025 driver market.
Just racking up the starts
Valentin Khorounzhiy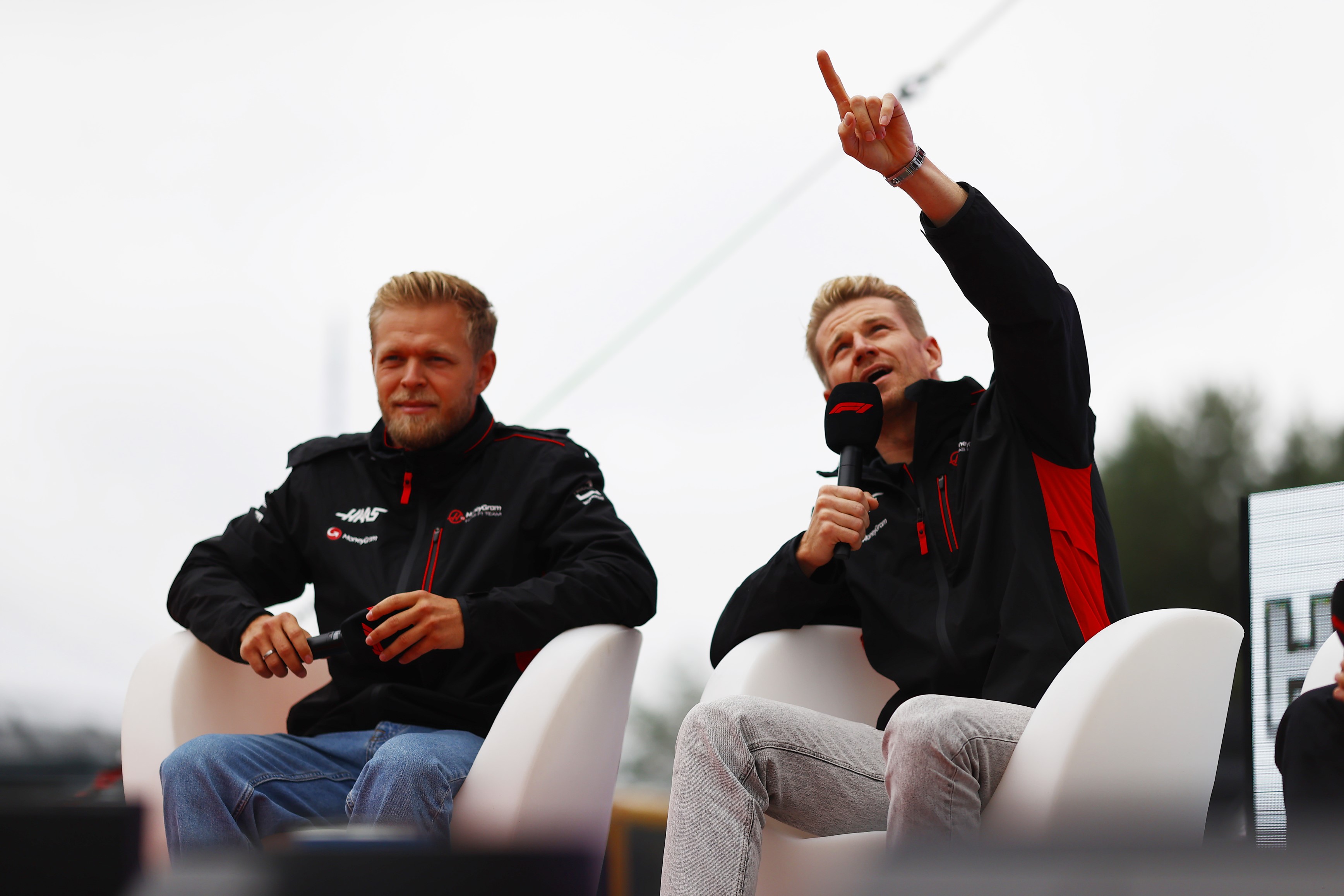 Assuming Hulkenberg and Magnussen get through 2024 without badly-timed bouts of food poisoning or anything of that nature that might park them for a weekend, Haas will have run seven drivers in its first nine seasons of F1, one of those drivers being a two-race stand-in.
It is a world removed from backmarker teams' never-ending driver churn of the older days, and it feels like even seven drivers is more than Haas would have ideally wanted, its hand having been forced by budget considerations going into 2021.
Keeping Hulkenberg and Magnussen is obviously smart – even if Magnussen has been relatively off, there is likely no Magnussen-quality driver on the market amenable to a Haas approach. No obvious F1-ready driver with a potential Magnussen-like upside either, save for maybe someone like Alex Palou.
So, good call. But survey the F1 field, and Hulkenberg and Magnussen will feel the most like employees rather than sportsmen chasing their dreams. Whatever Hulkenberg does, however well he goes, it would take a ludicrous stroke of luck to give him that maiden podium. And however hard Magnussen works to get himself out of his current crisis, even if he does he will just be fighting where Hulkenberg is right now – which is to say in the top 10 for the first 15 laps, and then well outside the top 10 until the chequered flag.
Maybe VF-23 upgrades fix that, maybe it'll wait until the VF-24. Either way, there is little cause to believe that either car will suddenly allow its drivers to shoot for the stars – the VFs haven't really done so for a while.
There hasn't yet been a single Haas driver who left Haas and then raced for another F1 team. Mick Schumacher might buck that trend – but 36-year-old Hulkenberg and 30-year-old Magnussen surely won't. For now, they are cogs in a team that everyone seems to implicitly acknowledge is hanging in there, waiting for the kind of more-equal, more-competitive F1 that, if it does arrive, will likely only do so long after both have had to move on.
Extension underlines success of Hulkenberg hire
Scott Mitchell-Malm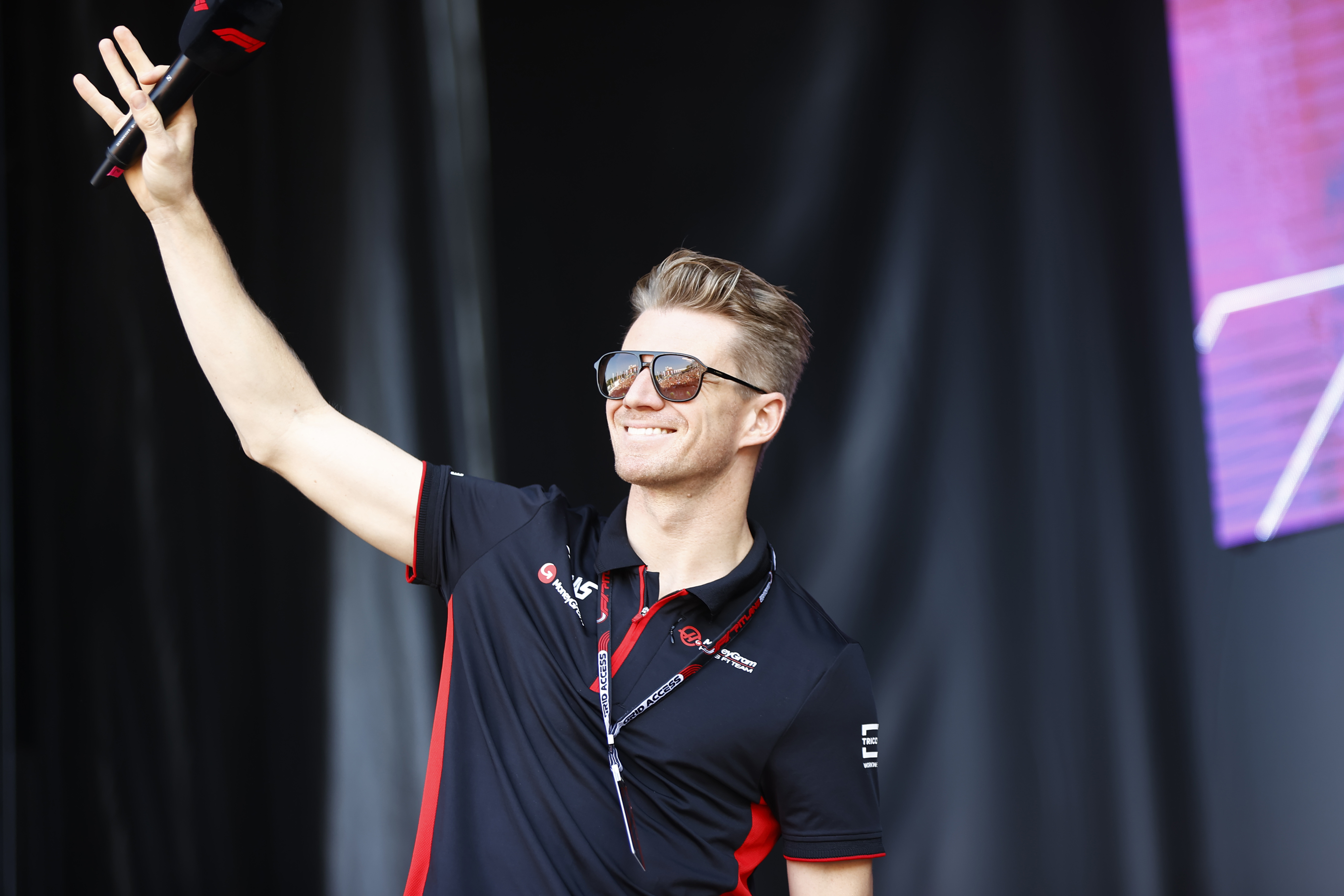 Haas is very clearly car-limited, not driver-limited, at the moment. So keeping them both makes sense as it eliminate a key variable as Haas bids to fundamentally improve its car and address some core issues.
But the only reason Haas has not been driver-limited at times this season is because Hulkenberg joined. Keeping him was a no-brainer, as the value of his addition has become increasingly clear as the season has progressed.
It's Hulkenberg who has, consistently, dragged the most out of the car in qualifying. Apart from Miami, Magnussen has not looked anywhere near as at ease as Hulkenberg over one lap.
That means Haas knows, without any doubt, just how fast it's car can be. And when Hulkenberg dives down the order on Sundays, Haas also sees just how big its problems are. Whereas frustrating races stuck or fading slightly in the midfield would not shine the same spotlight on the limitations.
If Hulkenberg hadn't replaced Schumacher and Magnussen was the peak then things would look worse for Haas. Instead, Hulkenberg's given Haas exactly what it needed.
Keeping both drivers around for 2023 means Haas can have confidence that's what Hulkenberg will keep doing, while Magnussen is challenged to raise his game.