Ferrari is in something of a rebuilding phase in Formula 1. It's experienced its fair share of staff turnover over the past 12 months, particularly under new team principal Fred Vasseur's reign – which only began formally at the turn of 2023 – and its SF-23 has tended to fluctuate between being the second- and fourth-fastest package on any given weekend.
But in the here and now, where is Ferrari – which started 2022 with the fastest car of all but this year seems destined to have its streak of not winning either F1 title extended to a 15th barren year – at as a team in terms of its deficit to Red Bull, making tangible progress, and recruiting to get ahead?
Those were all covered off across a number of questions put to Vasseur in a media briefing ahead of the season resuming this weekend at the Dutch Grand Prix.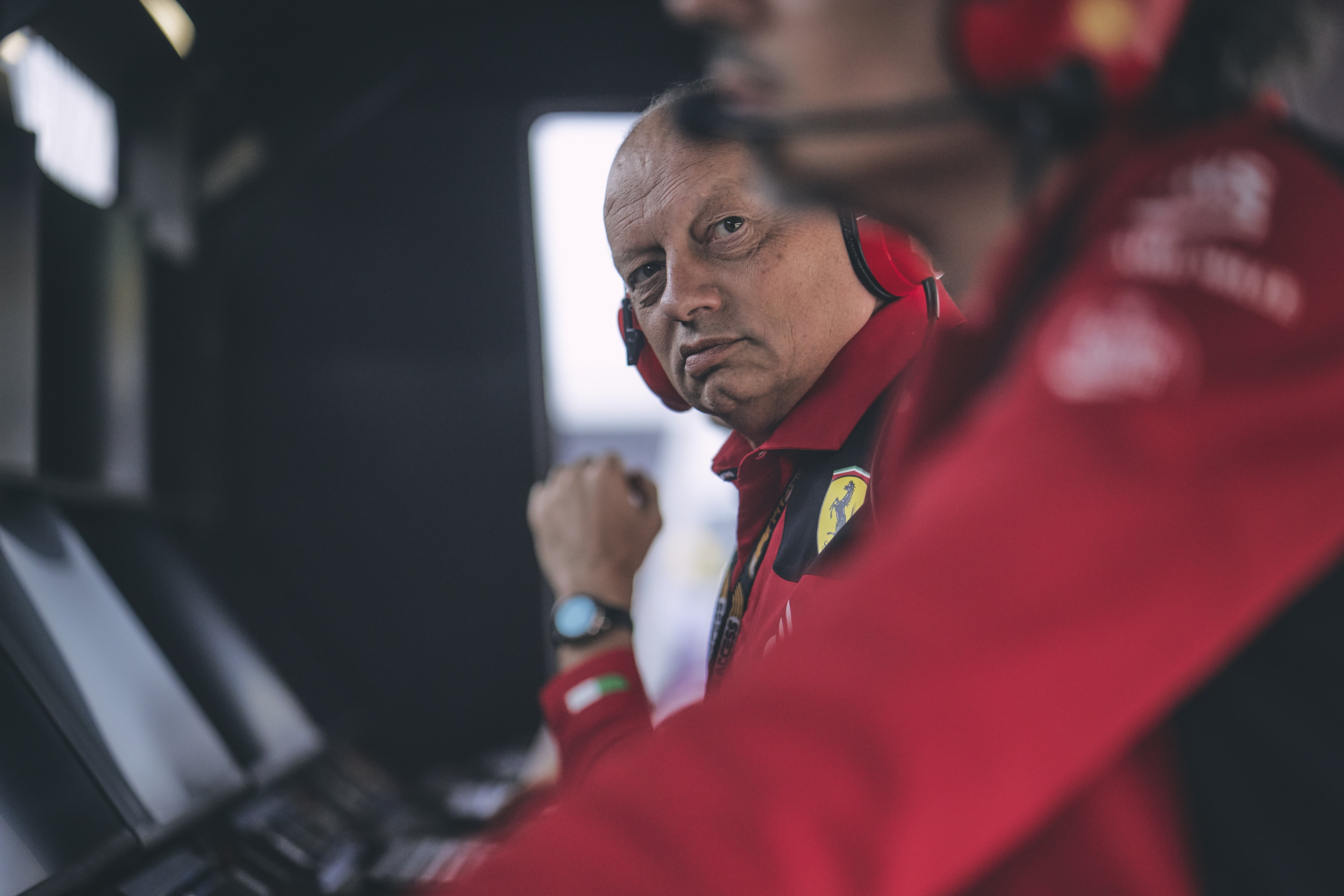 When it was put to him that taking Red Bull out of the equation doesn't paint a terrible picture for Ferrari, and he was then asked what his team's 2023 car is missing to the RB19, Vasseur said: "I'm not sure that they [Red Bull] have an area where they are much better than someone else.
"We already had the discussion that it's not a matter of concept or something like this. I think it's everywhere they are performing, on every single pillar of the performance, drivers, engine, chassis, aero, suspension, strategy and it's where we have to improve.
"It would be a mistake to say, 'OK, they are much better than us in this area, let's be full push on this one', we have to try to get the best from what we have on every single area and to do a small step everywhere.
"But we are speaking about two tenths, it's two tenths on aero or it's 10 times two hundredths, and I think it's more 10 times two hundredths."
While sound in highlighting all those areas in need of improvement, that response is somewhat problematic for two reasons.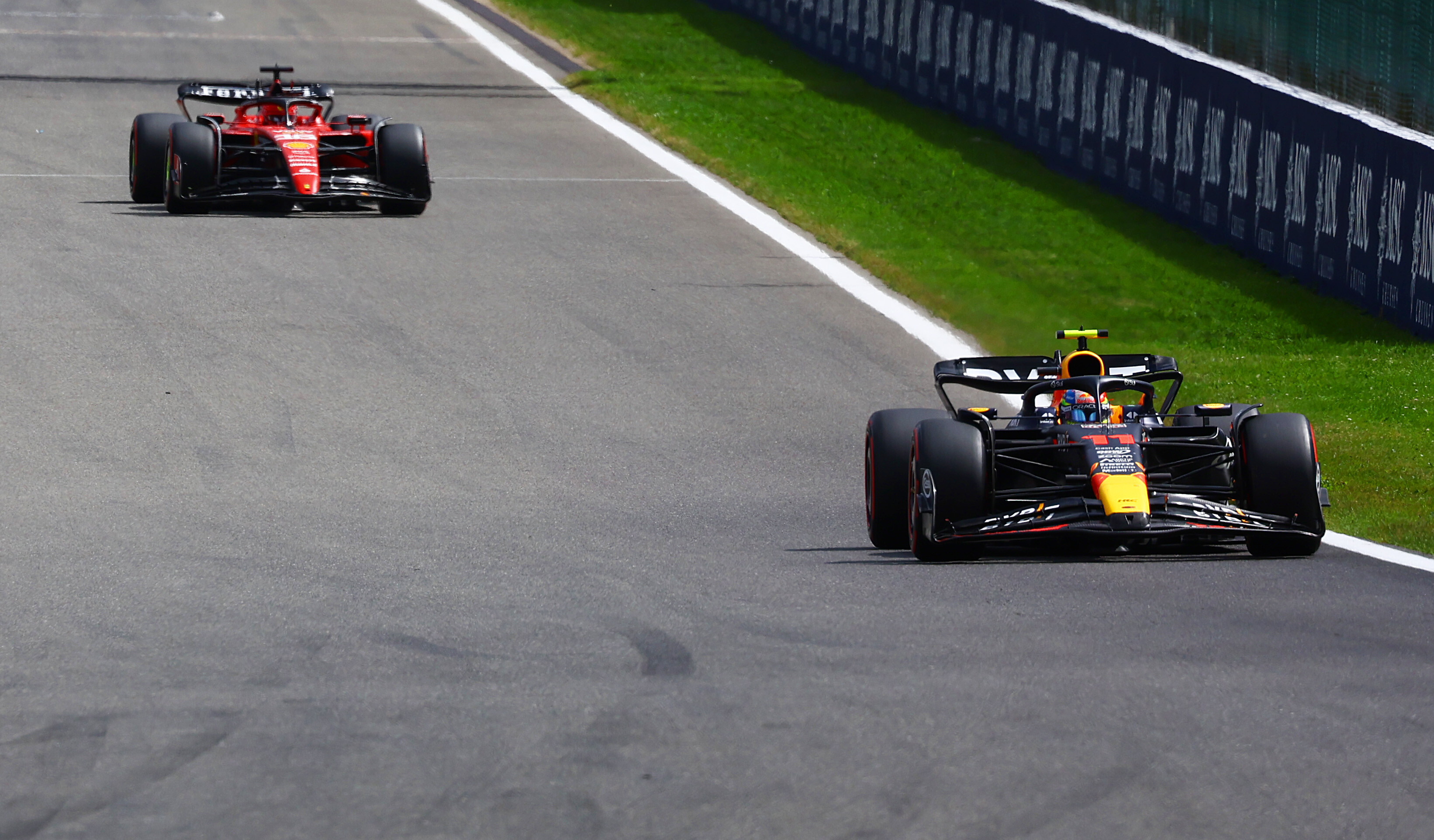 The first – the size of the deficit he claims – is slightly more forgivable. Ferrari was comfortably the second-fastest on supertimes in the first half of the season, and in five of the 10 dry qualifying sessions so far its fastest driver has been within three tenths of the best Red Bull; Charles Leclerc even snatched pole for the Azerbaijan Grand Prix at the back end of April.
So that just about holds up against Vasseur's "10 times two hundredths claim", but in reality even that is a favourable interpretation of the statistics. That still leaves five dry qualifying sessions where Ferrari has been beyond three tenths down on Red Bull – in Australia the margin was a whopping 0.637s.
And that's Ferrari's strong suit in 2023.
In the races, where the points are awarded, that gap balloons. Even in the Belgian GP before the summer break, when Leclerc was a clear best-of-the-rest behind the Red Bulls, he was still on average 0.733s per lap slower than race winner Max Verstappen, who'd started five places behind the Ferrari. So, it still represents a massaged view.
The second reason, the dismissal that "it's not a matter of concept or something like this", is more alarming based not only Red Bull's considerable advantage in 2023, but also the cues two rival teams have taken from F1's current dominant force, and hints from the team itself – as early as Jeddah, from Carlos Sainz – that the Ferrari concept might be more limited.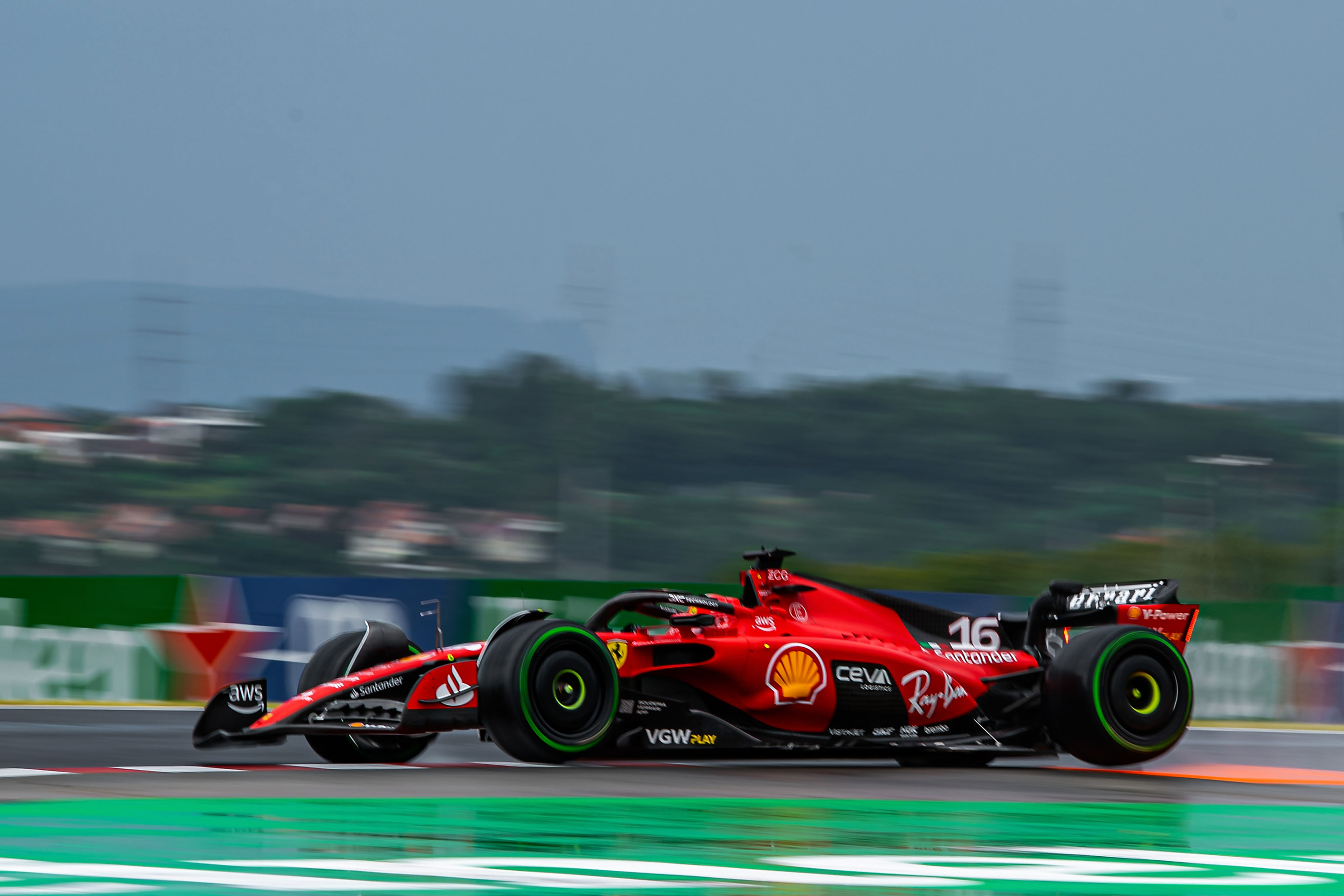 That much was considered by Mark Hughes on a recent episode of The Race F1 Podcast featuring contributors' questions, when asked what's stopping Mercedes and Ferrari from making the kind of developmental leaps that McLaren and Aston Martin – the two disruptors in the best-of-the-rest pack right now – have achieved.
Here's what Hughes had to say in response:
---
"Hopefully it's nothing more than the basic underpinnings of the Merc and the Ferrari not being conducive to the sort of [car] layout that's needed. At least you'd hope it's that, and that it's not that they've simply not worked out what the development direction needs to be.
"The '23 Aston was much more along Red Bull lines than those two cars, and the McLaren has evolved towards that with its upgrades.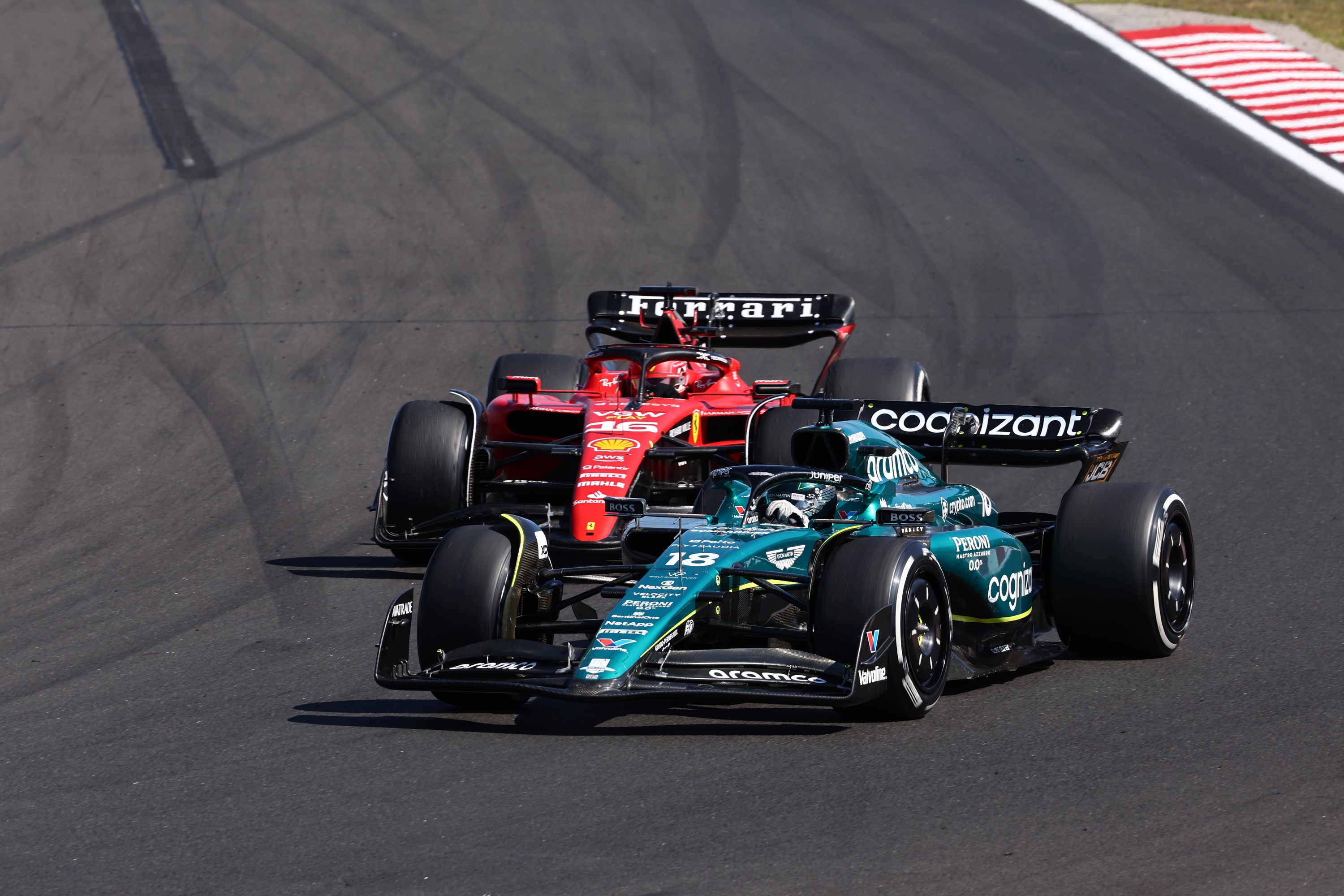 "Mercedes and Ferrari are still quite different; when you're talking of tub shape, gearbox lengths, suspension pickup points, cockpit positioning, those sort of hard-set things which can't be changed until you do an all-new car, you don't really know what you don't know when comparing it to the car doing all the winning.
"There's still going to be question marks around them, so given that they're starting from a significant way back, I think it's a big ask for anyone to come up with a surefire Red Bull rival.
"You never know; it's surprised me that we've gone into the second season [of the rules] seeing Red Bull extend its advantage and it's almost as if the other teams hadn't fully grasped what the source of Red Bull's advantage was in the first year of these regulations, i.e. 2022, and they've just ploughed on in their own development direction without stopping to smell the coffee and thinking, 'Hang on, what are they doing?'
"You'd hope that that realisation has come now and they will be coming up with cars that reflect that next year, in which case we might see a sudden dissolving of that big gap that Red Bull suddenly has. But it's a very complex, technical challenge and it may well be that they [Red Bull] retain that advantage."
---
Vasseur did add in his media address that the 2024 Ferrari is "a different project and even if we have some carryover from one car to the other one, the projects are completely different". That would suggest some alternative directions are being and have already been considered – Vasseur said "we won't do it" in respect of carrying over the 2023 gearbox or monocoque philosophy – rather than this being a blind dismissal of the need for conceptual change.
Ferrari's exodus of significant staff – in stature, if not in execution as it is claimed in some cases – has left it with vacancies and on an aggressive, proactive hunt to fill them by bringing in expertise from the teams it's being beaten by right now.
Vasseur has been aware of the need to do so for some time, but he said that although the team has already had "good recruitment", and that "soon you will have some announcements", the wider process will "take time" while Ferrari works out where its weaknesses lie.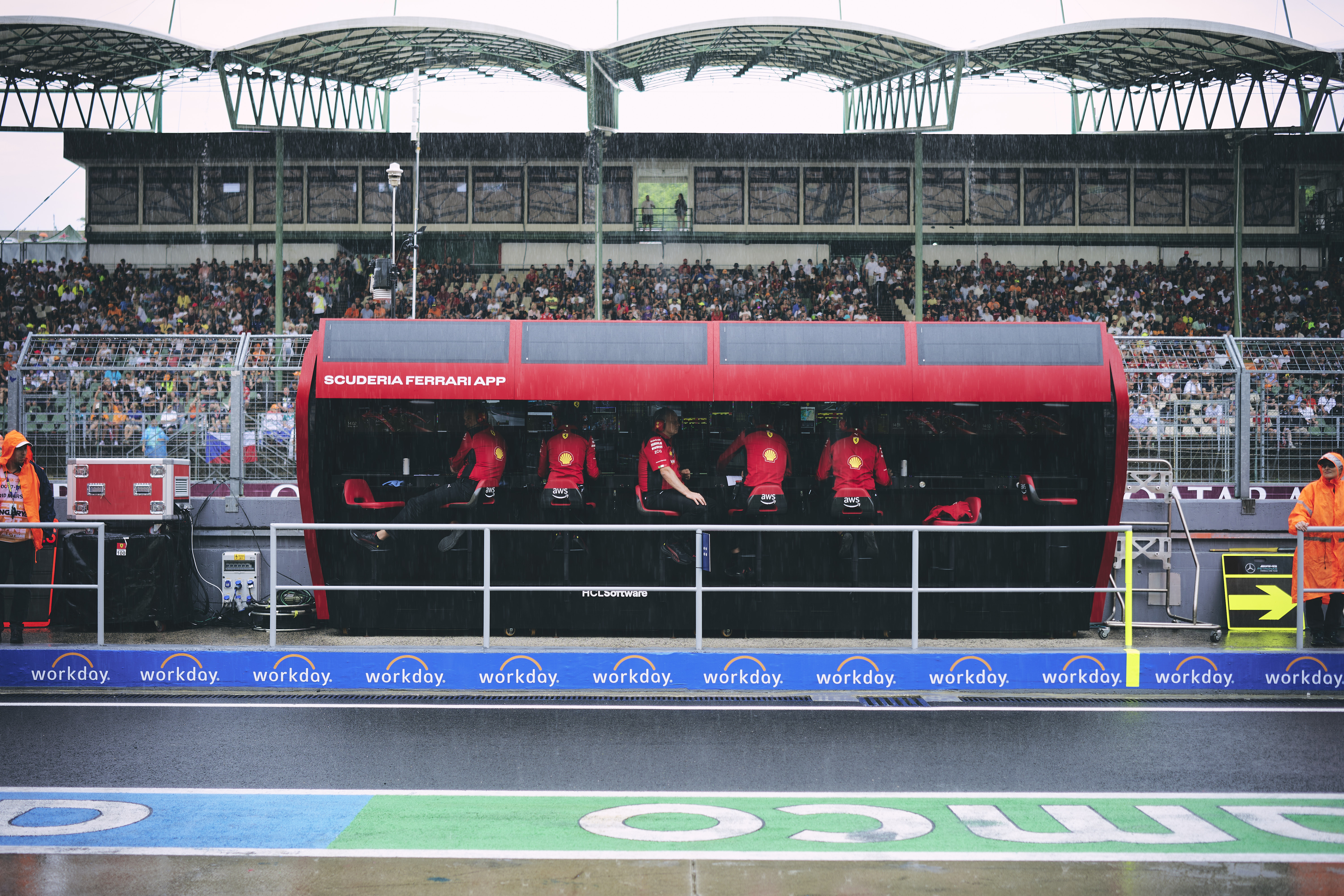 "Recruitment is a very long process and the consequence of this is that the people will join sometimes in a couple of months, but we have people starting in the company on January 1 '24, some start July '24, some will start at the beginning of '25," he said.
"It's a very long-term process and somehow it's a bit frustrating also because you have the feeling that you are working for two or three years from today.
"But on the other hand if you don't start to do it, you will never get it but it means that we have to push on it."
"We have all the same types of contract [in F1], we know that we have a lot of inertia on recruitment," added Vasseur.
"And also that you have the cost cap means that you can't recruit only based on the salary, to say 'I will increase the salary' and so [isn't simple], because with the cost gap it will be a nightmare.
"That means that we need to be efficient into the recruitment to choose the right people, to take time to understand where we are weak, where we have to improve and to take the good ones [for] a good project because the main topic is to build up the right project with the people that you are recruiting."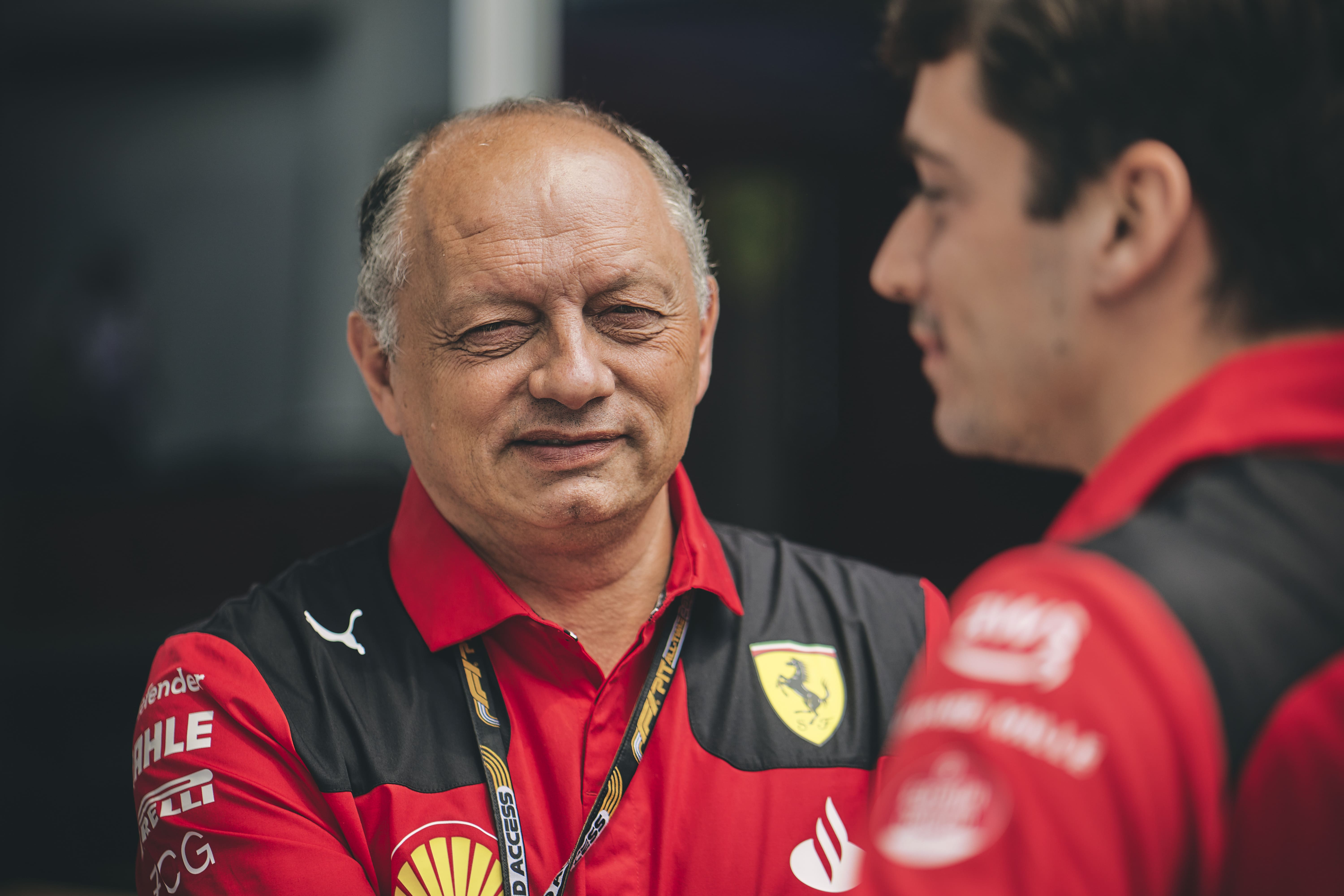 And while Vasseur would not close the door on being in a position to fight for the title in 2024 – "I will never accept that we have to wait for these guys to get an improvement because also I trust the people that we have in the team [already]" – he accepted that the "inertia" of the process, in this case meaning it might take until 2025 or even 2026 for some recruits to have tangible impacts, meant that the mould will take time to shape and set.
---
Ben Anderson, from The Race F1 Podcast, on whether Ferrari's recruitment drive can elevate it to title challenger once again, or whether its best hope for the coming seasons is to fight for second place while waiting for the 2026 rules overhaul:
"Sadly, and pessimistically, I think rivalry for P2 until the next big rule change happens, for Ferrari. I think they're too inconsistent now, I think they missed their chance in 2022, that was the big one.
"The hiring spree will need time to take effect and bed the people in. I think they still have a body of work to do to fully understand their weaknesses, technically. I feel in that process they're slightly behind McLaren, but just starting from a higher place overall in terms of performance.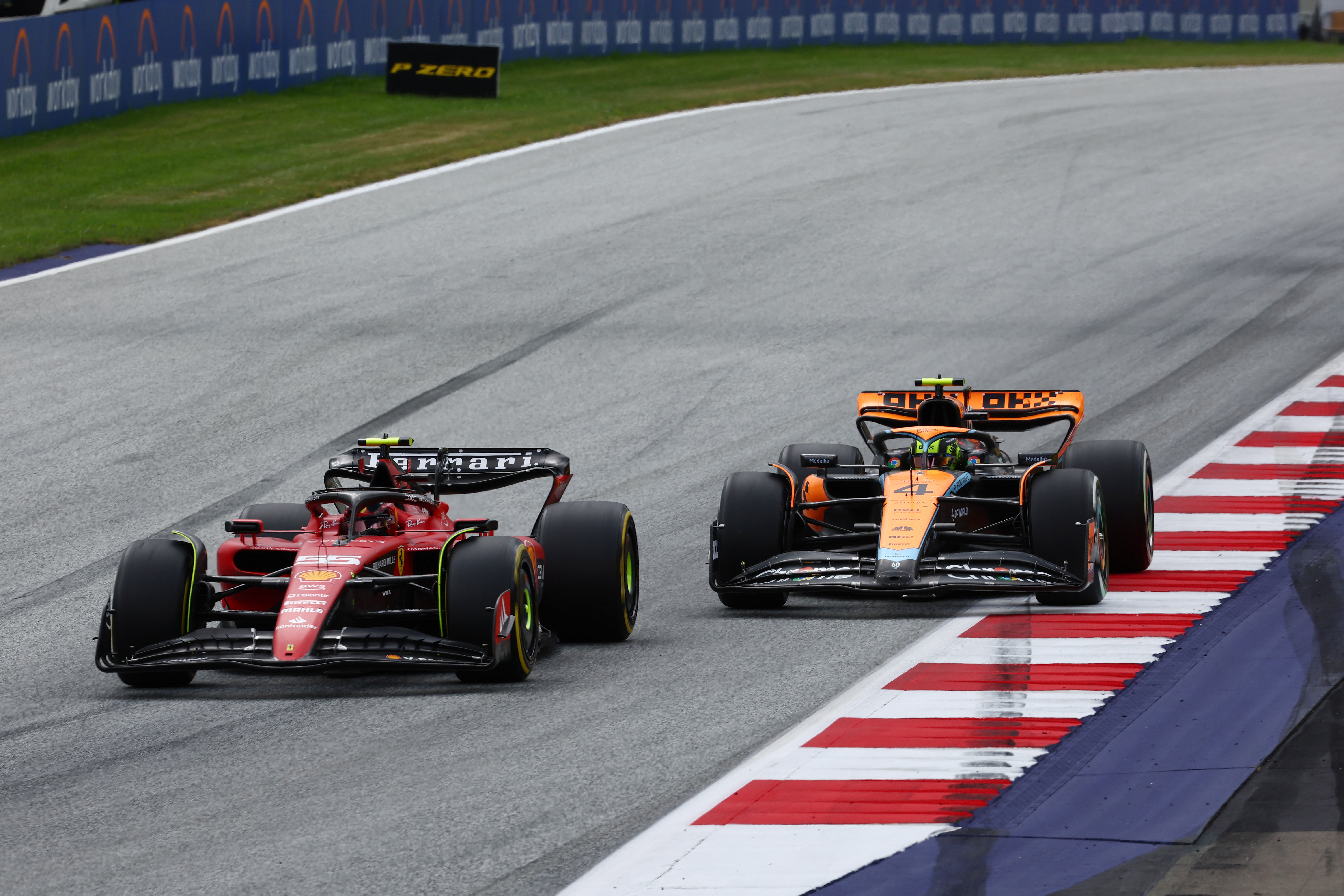 "Red Bull just look too far ahead for me currently, under the stable rules, for Ferrari to have a realistic chance of getting into that fight. They have this pattern of starting a new ruleset really well and quite innovatively, probably also as a legacy of underperforming towards the end of previous rules cycles and devoting time earlier to the next set.
"No matter who's there, what the structure, who the personnel are, they just don't seem to be able to kick on and develop on top of those concepts, and other people seem to borrow their ideas sometimes and go further with them.
"So from where we are now, I don't really see Ferrari as a credible title threat for the next few seasons. But I hope to be proved wrong."
---
Those hirings, plus a shift in mindset, are what Vasseur will hope will arrest that cycle of starting strongly and tailing off.
Vasseur might seem ever the optimist in his appraisals of what has been a disappointing season for Ferrari, but what there certainly isn't is any sign of complacency.
"It's never that something is missing in a team when you are not winning, or even when you are winning it's not that you have something special," he said. "I'm really convinced about this.
"It's not that they [Red Bull] have a magic bullet, perhaps Max is doing a mega job today but also, it's coming from the fact that they are dominating and they are putting Max in a very good position to do the good job.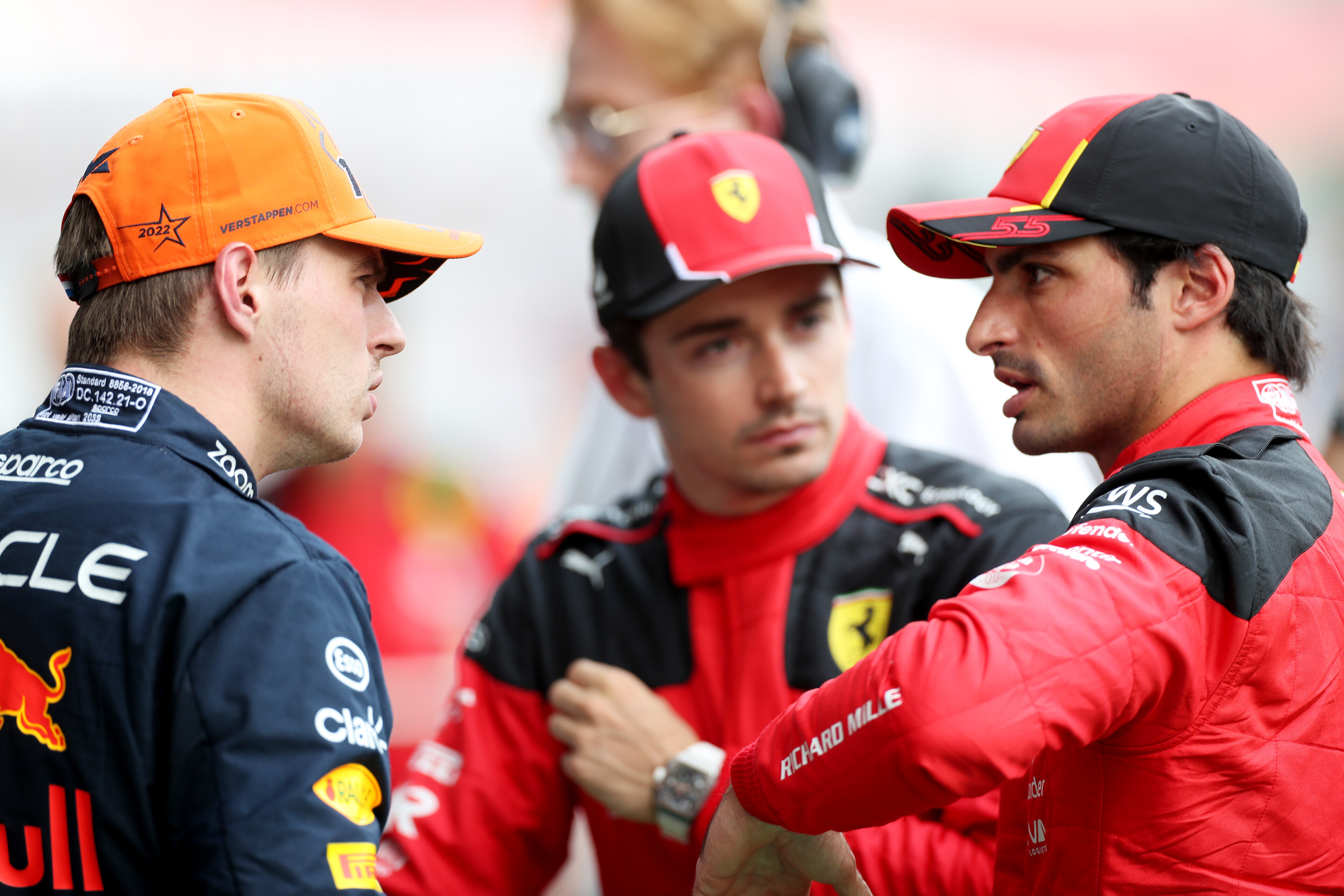 "I'm not sure that we have to change something [one thing in particular], we have to improve everywhere in every single area in every single department. If two or three tenths are missing, I'm much more convinced that it's 10 times two or three hundreds of a second per lap than something else.
"It means that it's more a matter of mentality, we need to recruit, we are perhaps a bit more exposed on some departments, and we need to recruit and we are doing it to reinforce the team in some areas, but the process is ongoing.
"I'm really convinced that it's not the case that something is missing. The team spirit is there, the passion is there, the budget we are OK, the facilities we are OK. We have always to improve facilities; we had the discussion in the last F1 Commission and some teams are complaining because they are not at the level. But if you think that you are at the level you are dead.
"It means that every single week you have to improve everywhere on every single topic. This is the mindset [needed] and probably it's where I want also to push the team in this direction to never be happy with what you have. If you start to say that, 'I'm OK', you are dead."