Amid news that former Ferrari driver Felipe Massa is now actively pursuing legal action over the outcome of the 2008 Formula 1 title race, current team boss Fred Vasseur has admitted he doesn't want to see F1 results changed even "15 minutes" after the end of a race.
After it emerged earlier this year that Massa was evaluating his options regarding what happened in 2008, Reuters revealed earlier this month that the Brazilian's legal representatives have contacted both the FIA and F1 with a so-called "letter before claim".
The letter described Massa as "the rightful 2008 champion" and said that, in lieu of a satisfactory response, he would be taking the matter further in the legal system.
Massa's claim relates to the 2008 Singapore Grand Prix, in which a crash by Renault's Nelson Piquet Jr – later revealed to have been a pre-planned act of race manipulation – kicked off a series of events that resulted in Massa not just losing the lead of the race but finishing outside the points.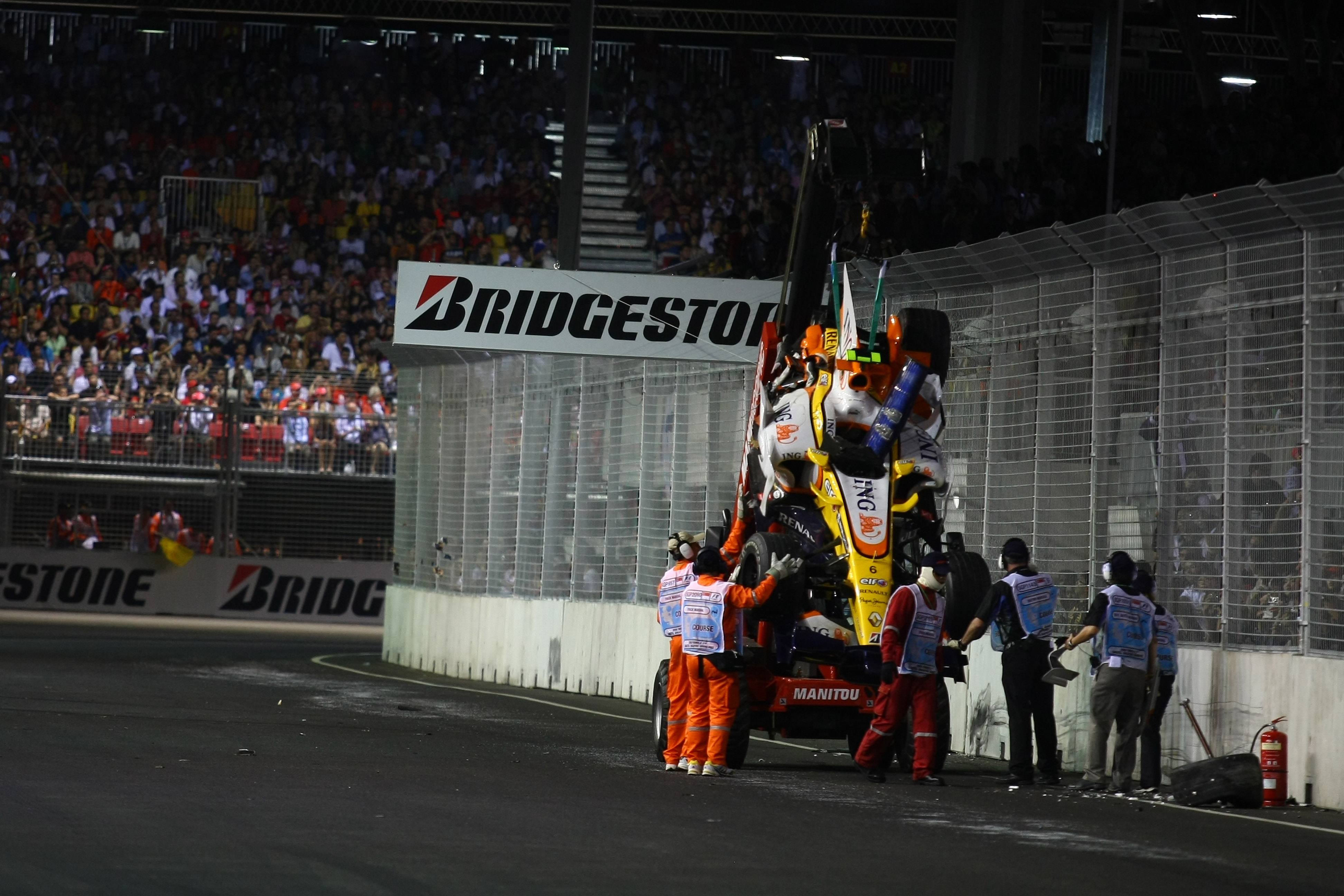 He had trailed Lewis Hamilton by one point before Singapore and dropped to seven points off after, only clawing back six of those in the three remaining races.
Kimi Raikkonen's title from the year prior (pictured below) remains Ferrari's most recent drivers' championship in F1. After Massa's near-miss, it also suffered final-race title defeats in 2010 and 2012 with Fernando Alonso.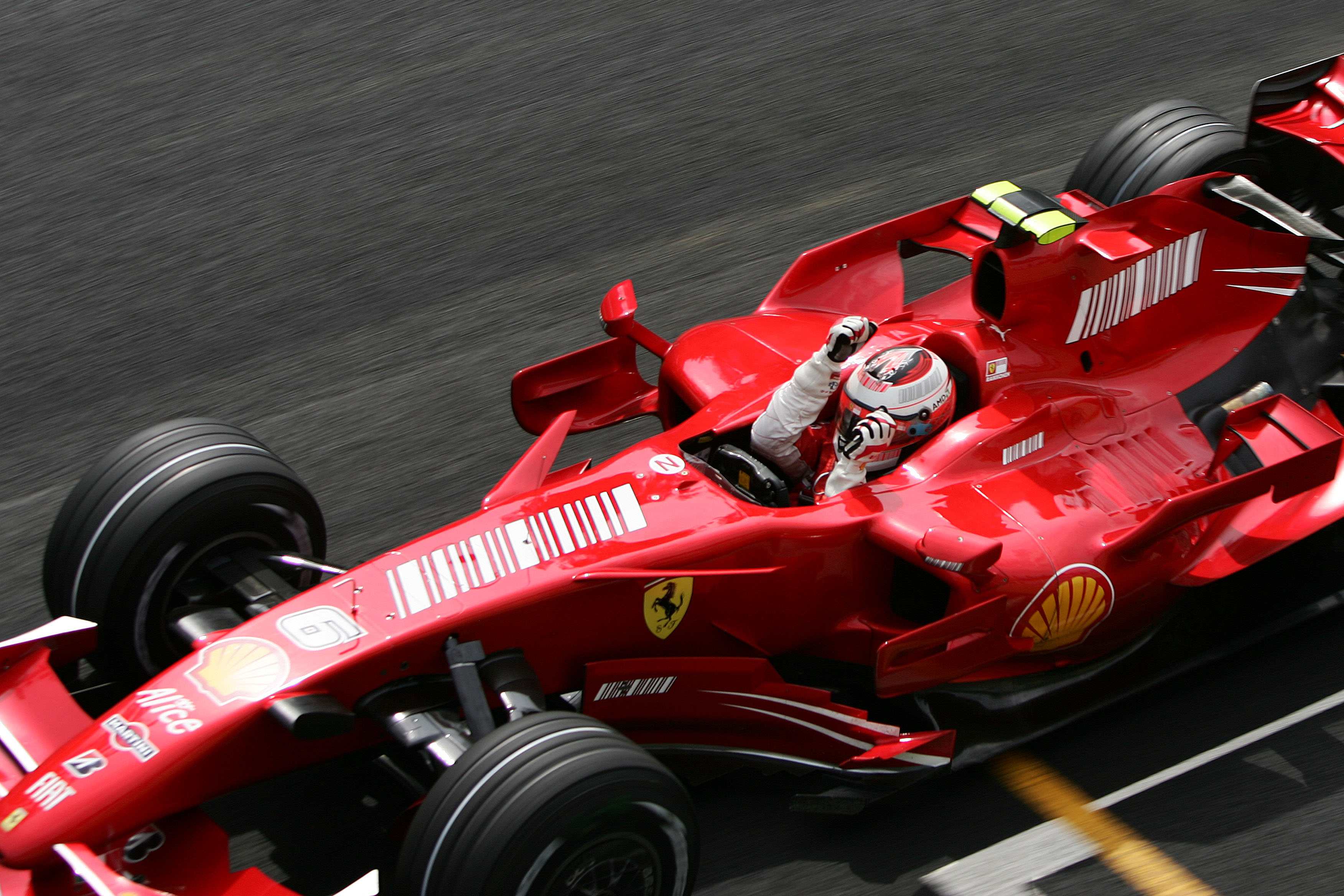 Vasseur, who was a team boss in junior single-seaters at the time but now heads Ferrari's F1 team, was asked about Massa's legal action during a briefing with the media in the lead-up to F1's Dutch Grand Prix.
"As you can imagine, I don't want to make any comment on this matter but I have a good relationship with all the stakeholders," he said.
"And it's quite tricky, the circumstances were completely exceptional.
"But more generally, and not about Felipe, I think we are also trying push the FIA to know the result of the event at the chequered flag.
"And perhaps this…I don't know, I don't want to make any comment but for sure it would be strange [to change something].
"I'm not a big fan to change the result of the of the race [even] 15 minutes after the chequered flag."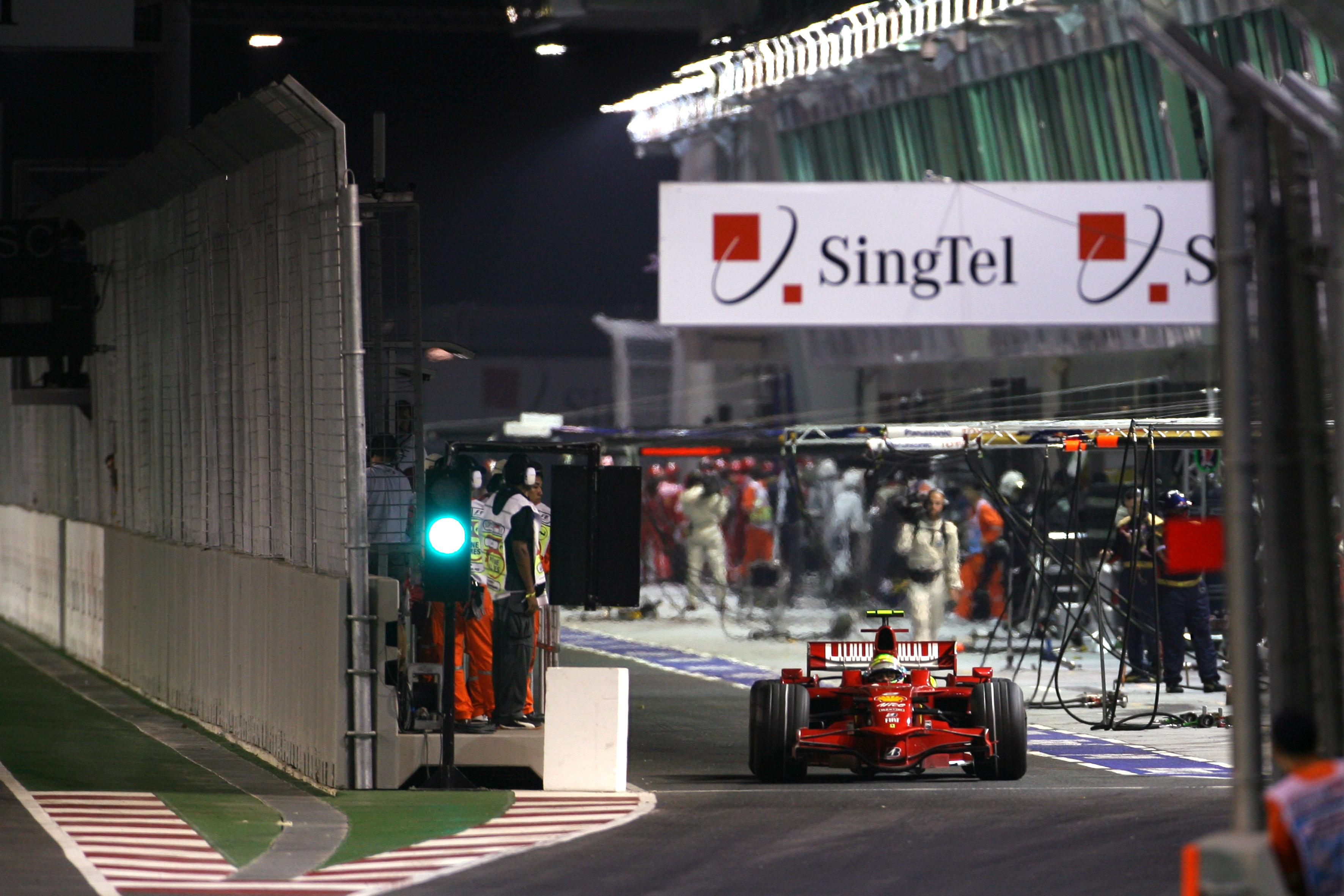 Whether Massa – whose sudden legal push hinges on recent reported quotes from then-F1 boss Bernie Ecclestone alleging the deliberate nature of Piquet's crash was known to both him and then-FIA president Max Mosley already before the end of the 2008 season – is pursuing an actual amendment to the historical F1 record is not entirely clear.
The aforementioned letter cites the intention to pursue compensation for losses that "are likely to exceed tens of millions of Euros" – but also some form of "recognition that, but for those unlawful acts, he would have been awarded the 2008 championship".