Alex Albon is the face of the Williams Formula 1 revival. Having rebuilt his own reputation last year, he is now single-handedly dragging Williams into a more reputable spotlight in 2023.
Williams is at a very early point in a long-term project. New team boss James Vowles, having arrived from Mercedes at the start of 2023, laid bare the extent of the deficit Williams has and how long that will take to address.
Investment in the Dorilton era is plentiful but an instant turnaround from consistent backmarker to bona fide frontrunner is unrealistic. Led by Albon, though, there have been some short-term gains. After finishing last in the standings in four of the last five seasons, Williams is seventh in the 2023 F1 championship on 11 points – all of them Albon's.
If 2022 was an excellent initial repair job following his rollercoaster first two years in F1 with Red Bull before being shoved to the sidelines, this year has been a real establishment of Albon as a serious force in F1.
He looks and drives like he has stepped things up a notch.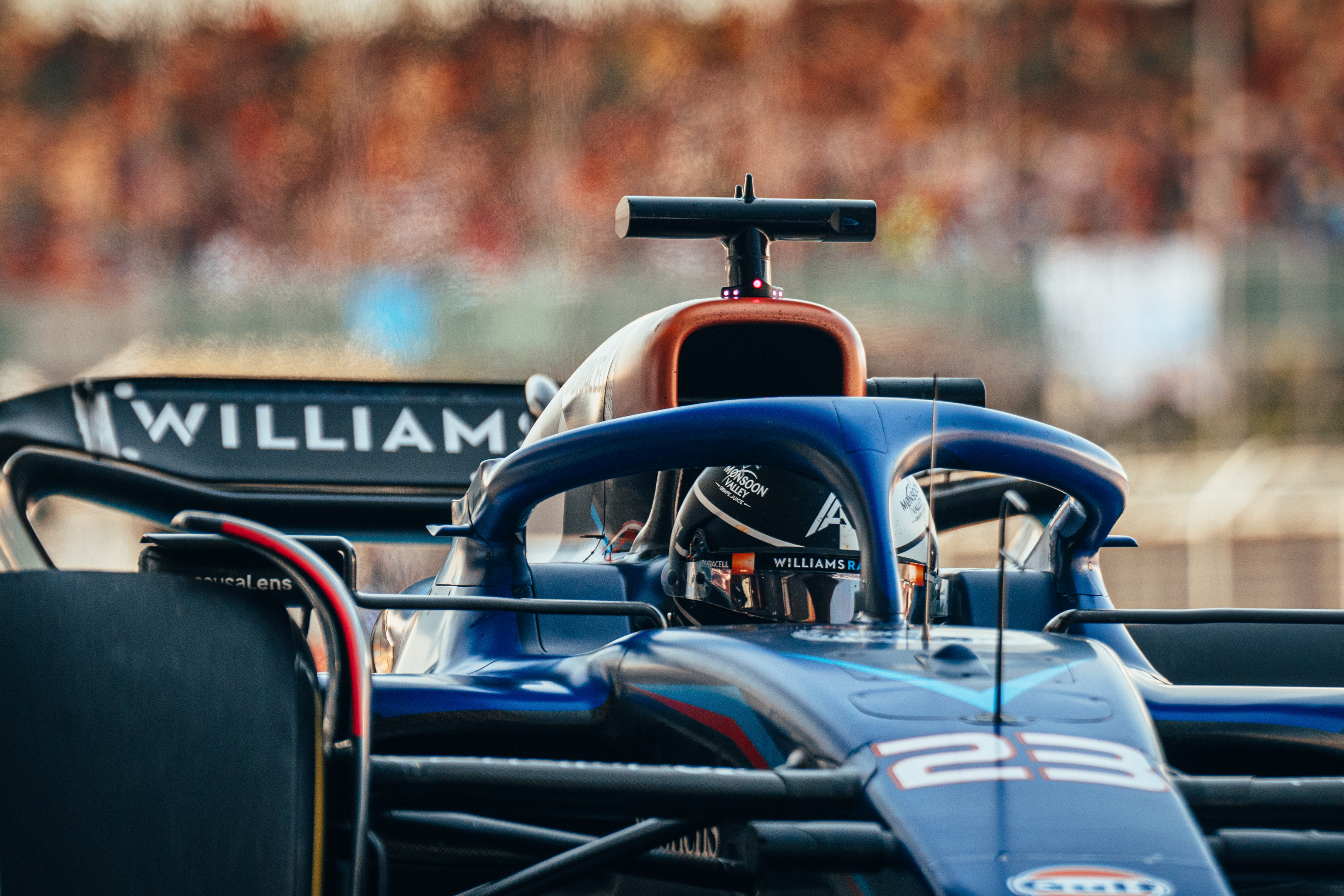 And when Albon sat down with The Race just before this summer break began, he agreed with the suggestion that this is the best version of him that we've seen in F1.
"A lot of it comes down to me being the most comfortable as well," Albon says.
"It feels like it's been a great season so far. Obviously, we're still only halfway through it. But it just feels like everything's connecting.
"A year with the team really does help. It feels like you have a much stronger base to build on, a lot more knowledge and experience from the year before so you can already pick up the limitations, the negatives of the car, you already start thinking about them and addressing them on the sim or in FP1 straight away.
"And at the same time, just having a quicker car just puts everything more in the spotlight.
"I definitely feel like I've made a step forward. But also the car has to a point where it just puts us more in the spotlight.
"When we are there to score points, we're scoring points and that obviously attracts much more attention.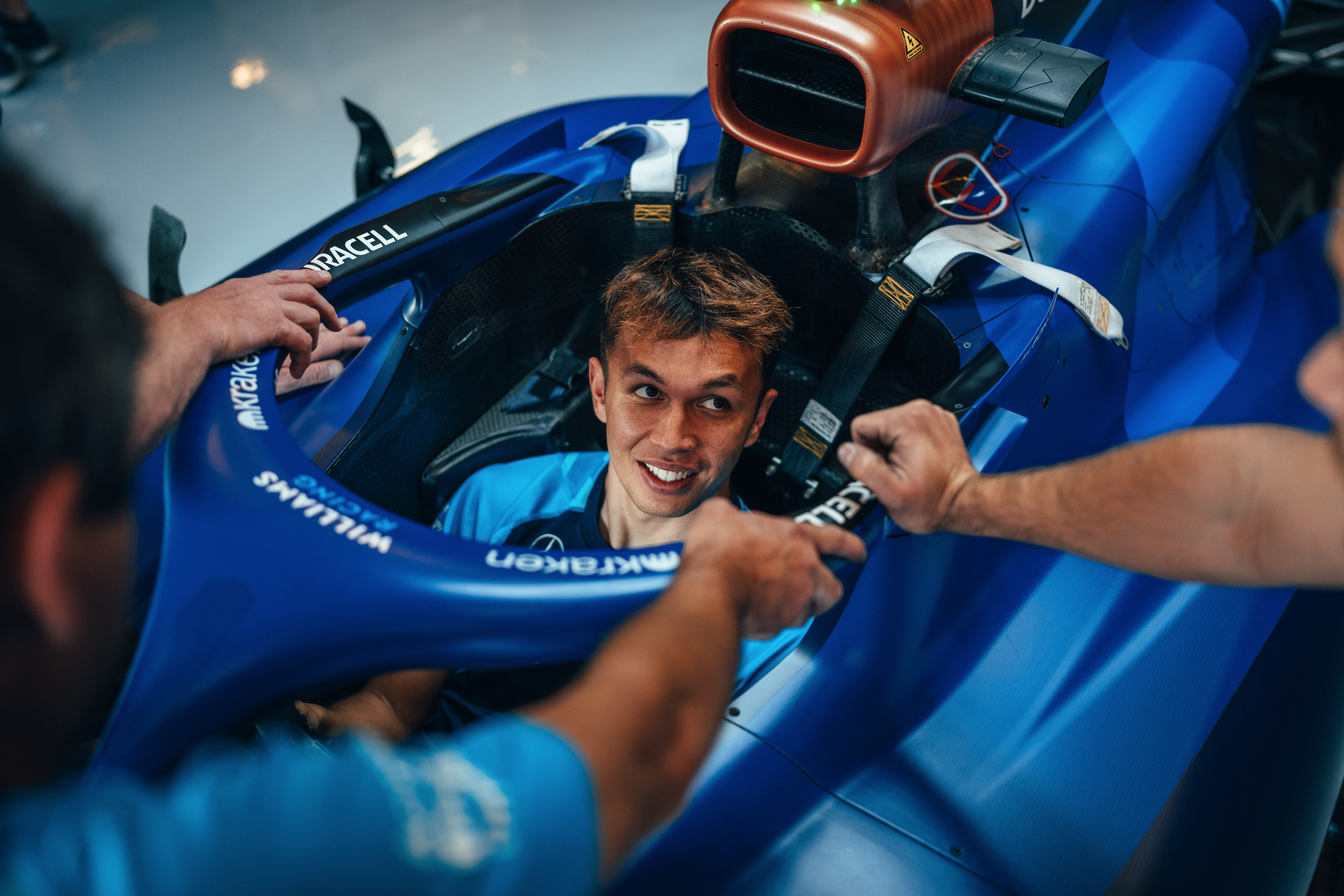 "Things are going very well. That being said, in my eyes, there's still more to come."
Apart from a significant error crashing early in the Australian Grand Prix while running a legitimate sixth, it is difficult to identify any off-weekends let alone other major mistakes.
And costly as that one blunder was in Melbourne it pales in comparison to the impressive body of work that makes up the rest of Albon's season: the point straight out the blocks in Bahrain, that vintage Albon performance for seventh in Canada, and a Ferrari-beating drive to eighth in Britain are the point-scoring headlines but near-misses in Austria and Hungary were also excellent efforts.
The lingering weaknesses of the Williams package mean that more probably isn't in the offing when F1 first returns from its summer break at Zandvoort, but Albon will not have to wait long.
LEADING BY EXAMPLE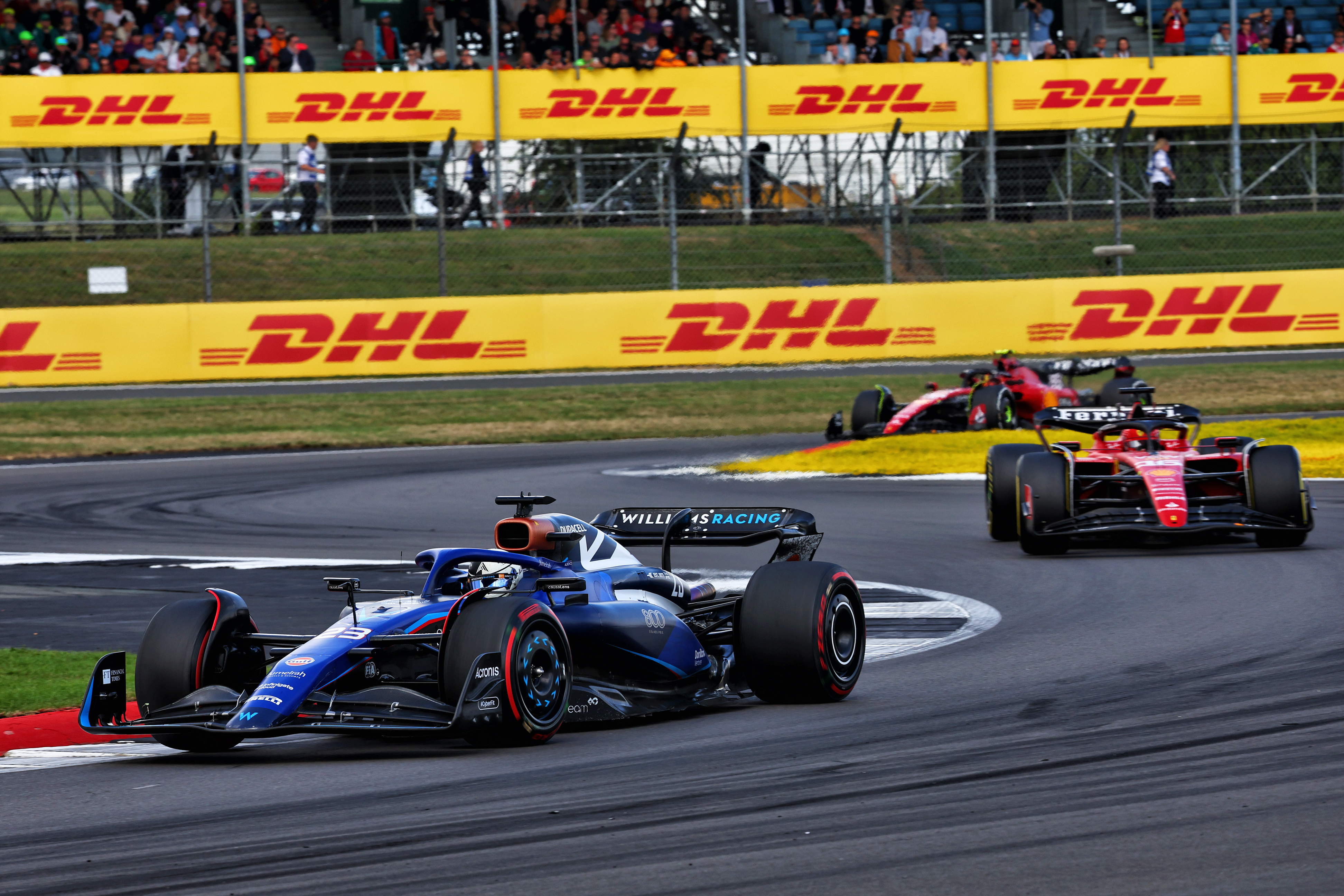 The next, maybe last, big opportunity for Williams is Monza. Albon missed that race last year, forced to withdraw mid-weekend with appendicitis, and his last-minute stand-in Nyck de Vries scored points immediately in ninth.
That's what a Williams – low-drag with good straightline braking and a balance that allows a confident driver to throw it around – can be capable of at the Italian Grand Prix and Albon will have eyes on a repeat. But he will not be chasing anything. Because this Alex Albon is in control of things and on the front foot, attacking each weekend, more.
"It's funny because the attacking bit, it's true, but in the reverse sense that you're more relaxed," Albon says.
"You go into each session, there's a bit of margin. You don't need to extract everything on the first run, and do everything perfect. You've got a bit of a build up to it.
"It feels a bit more about executing rather than overdelivering. It's almost like you go into your sessions, it's not about being right on the limit around all the corners – which often leads to overdriving.
"It's now like I know if I do a good job, I'm through into Q2. I know if I'm doing a good job again in Q2, there's a chance I'm into Q3. The mindset is slightly different because you feel like you're not having to overdrive.
"When it's comfortable, you give yourself space, you give yourself breathing room and often in that sense you actually end up driving better."
Albon's part of the momentum that is around Williams again. It is reflected on-track in the improved form, and off-track in its ambitious recruitment – Vowles's arrival, of course, but also tempting the highly-regarded Pat Fry from Alpine to be the new Williams chief technical officer.
These are key building blocks for the Williams revival, and Albon is definitely among them. Vowles has made it crystal clear that he sees Albon as the calibre of driver and personality to build Williams around. When a man who has worked so closely with someone like Lewis Hamilton speaks like that, you would do well to listen.
Albon does. He appreciates not only Vowles' words but his actions. Albon is being treated like a leader – he's included in key discussions, he's an engaged presence at the factory, and he's clued in on not just where Williams is at but what it will do next.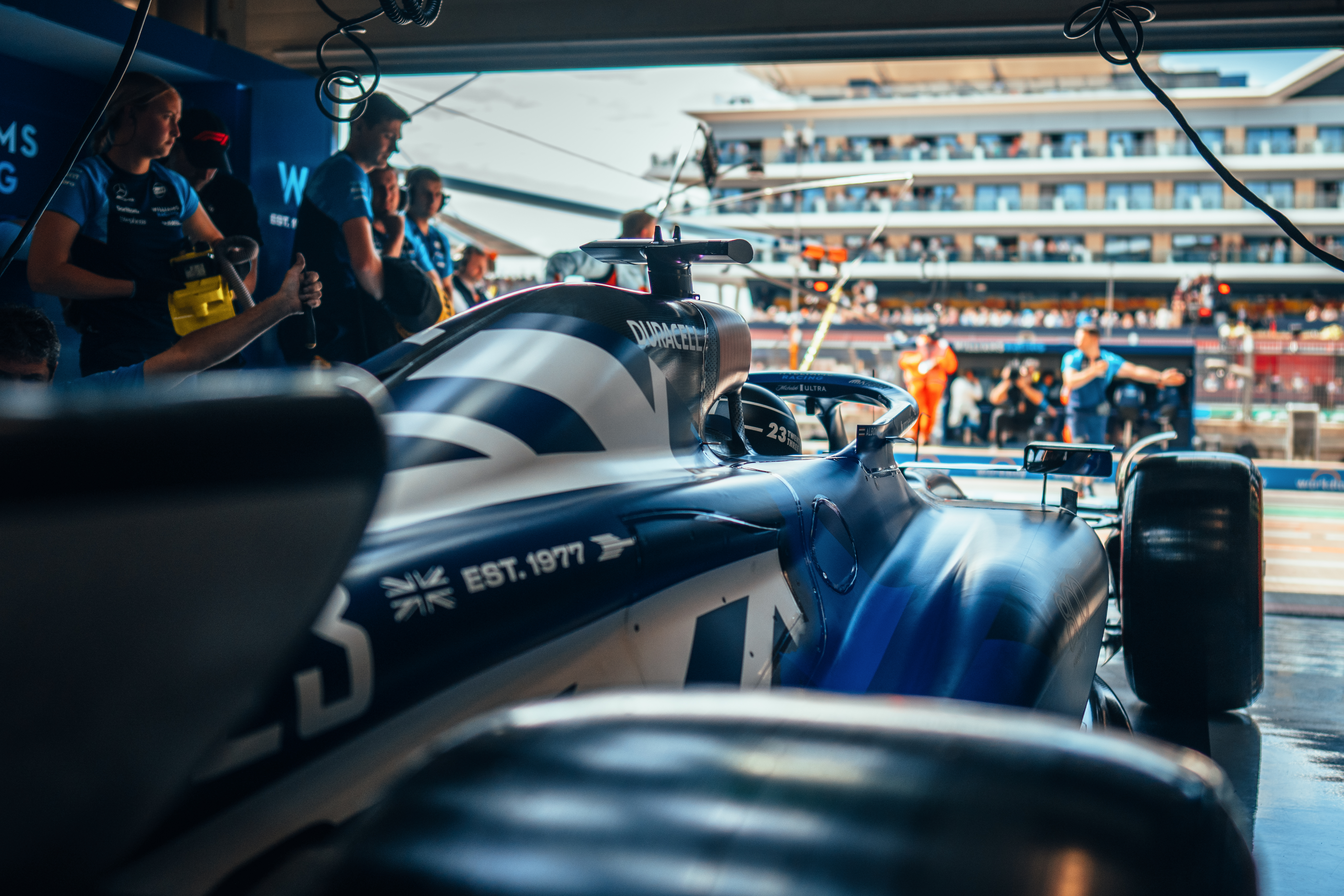 "It is very kind and very nice to hear that kind of praise – it's also just nice to know that the guy who is the team principal, the guy who is building this team, trusts you and he really does want to involve me as part of the process," Albon says.
"That does mean a lot and that also increases my involvement in the team.
"I do feel like I'm doing more boots-on-the-ground stuff than just driving. So in that sense I do feel like James is almost using me a bit more than previously in my time in Toro Rosso, Red Bull and my first year at Williams.
"I am getting involved more in those kinds of conversations to bring this team forward."
'YOU SAY I'M YOUNG, BUT I'M NOT!'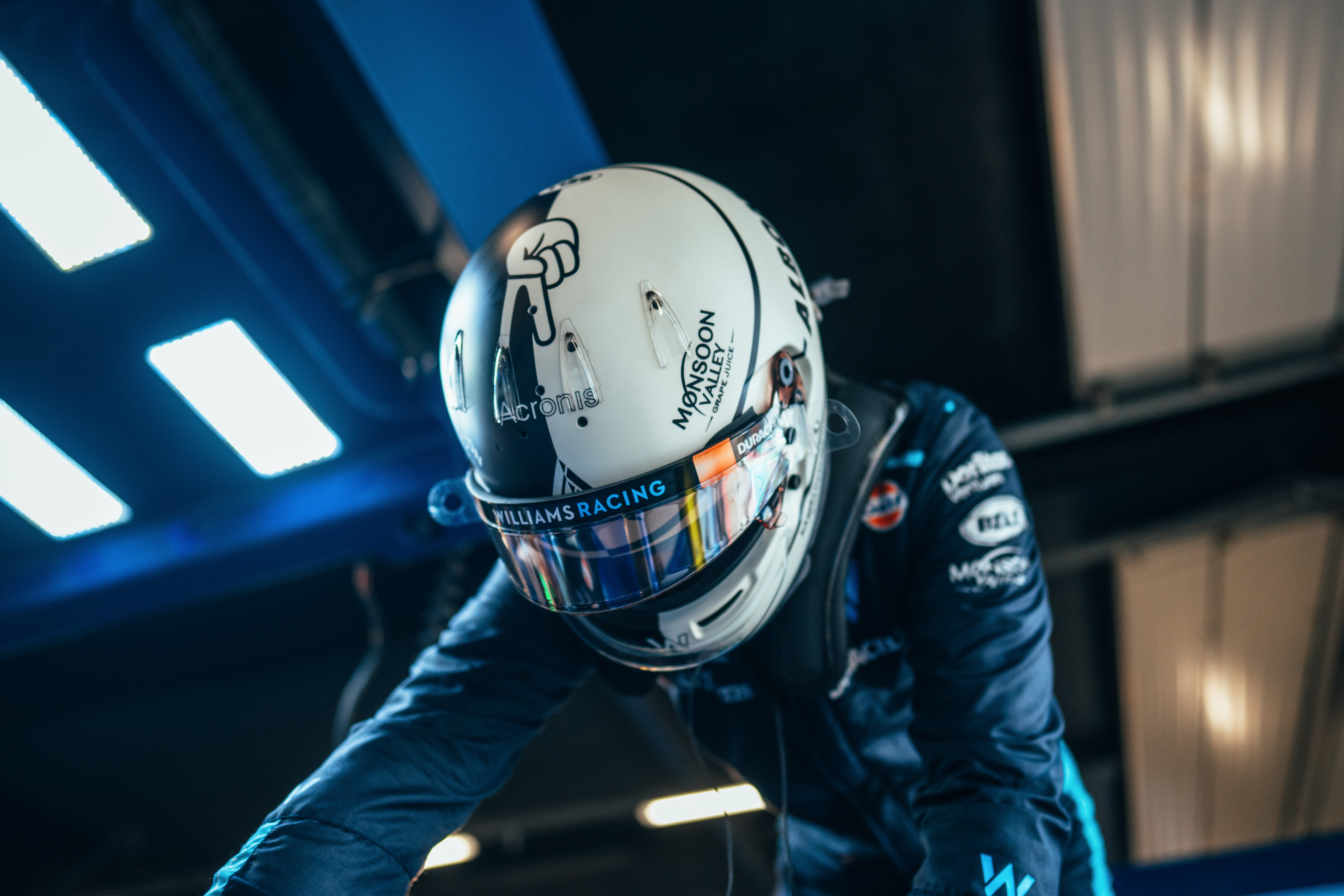 That is not a quick process though. And there will come a point in the not-too-distant future when Albon starts to ponder if he is outgrowing, or indeed has already outgrown, the Williams project.
If Albon has had those thoughts already he is not about to say so – that's not Albon's style. What he does acknowledge is that his career has an expiry date. And while it is not imminent, he's not that young in F1 terms – his words, not The Race's. It's very easy to forget that Albon is actually one of the least experienced drivers on the grid.
A slightly protracted and topsy-turvy junior career, which ended with him sharing an F2 grid with George Russell and Lando Norris, eventually propelled him into F1. But being dumped by Red Bull knocked his progression out of alignment. Of the 20 drivers now on the grid, Albon's the 16th-most experienced. Only Yuki Tsunoda, Zhou Guanyu and rookies Oscar Piastri and Logan Sargeant have started fewer grands prix.
Despite that, Albon's in the top half in terms of age. At 27, he says he should be entering his prime years. If Williams is going to take five or six years to hit the front, can Albon afford to wait?
Albon's been linked with a Ferrari move and he would seem a logical contender to replace Lewis Hamilton at Mercedes. Who's to say Red Bull will not come to covet a return to replace Sergio Perez? That's the kind of talk that Albon's performance this season is generating.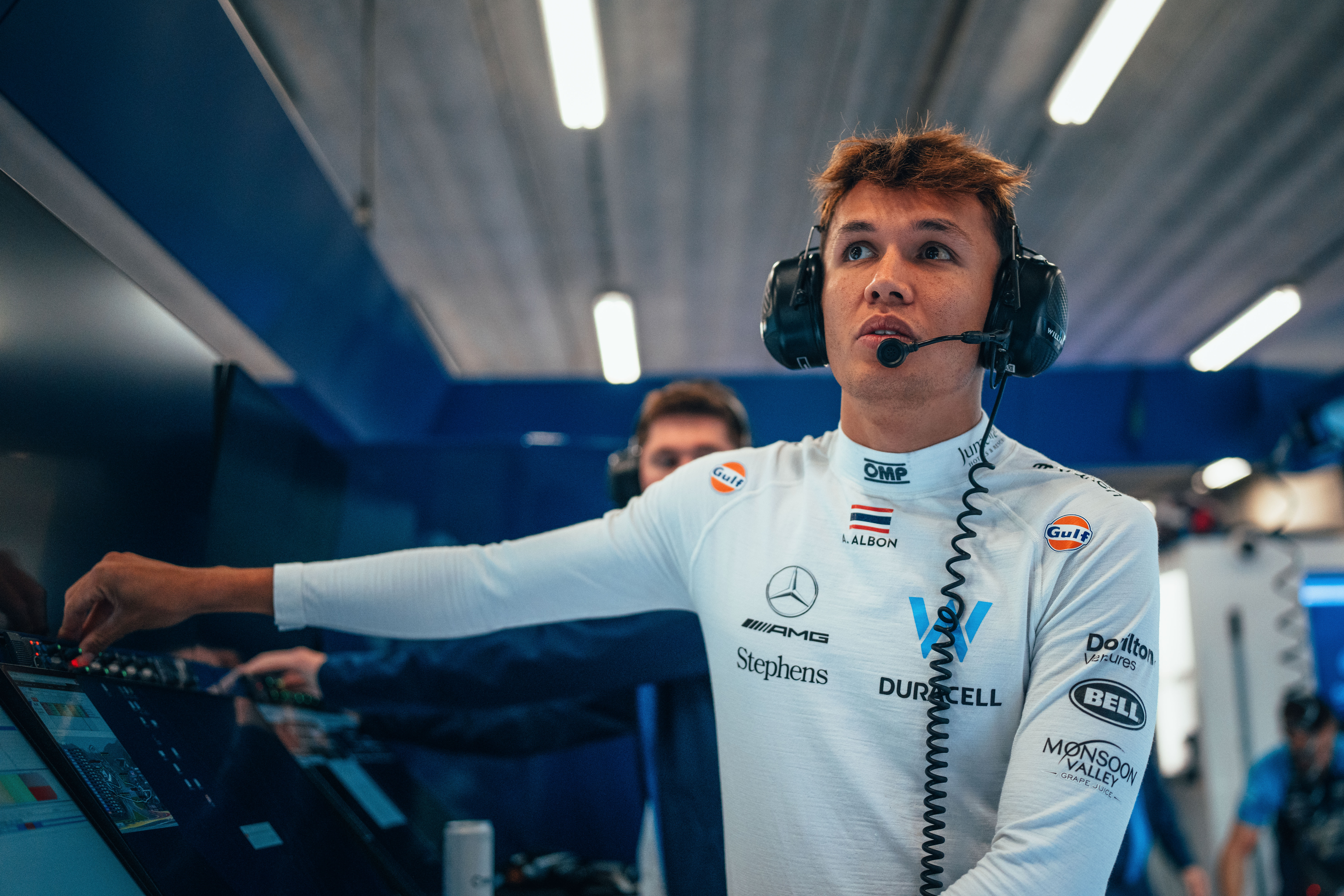 How do you balance the long-term nature of this project with other opportunities that might arise in the short-term?
"That's it," he says, "it's a balance.
"You say I'm young, but I'm not young! I'm actually 27. Which sounds young! In an F1 context it's not that young. It's actually near to my peak.
"I would say there's a good balance between you driving at your best and the experience and the knowledge you have. You've got to weigh that [thought] up with how I'm fully invested in this team in terms of bringing this team up forwards.
"It is a longer-term contract. So as long as the progress is there, then this is going to be a long-term thing.
"But at the same time, you have to also realise, I do feel like I'm driving at my best, I do think I have more to give. I still want to score podiums, I still want to win races.
"My focus is on making sure Williams is that team. But beyond that, if for whatever reason it does become difficult, you do naturally have to look elsewhere.
"Of course, the focus is on the team and let's see what happens in a few years' time."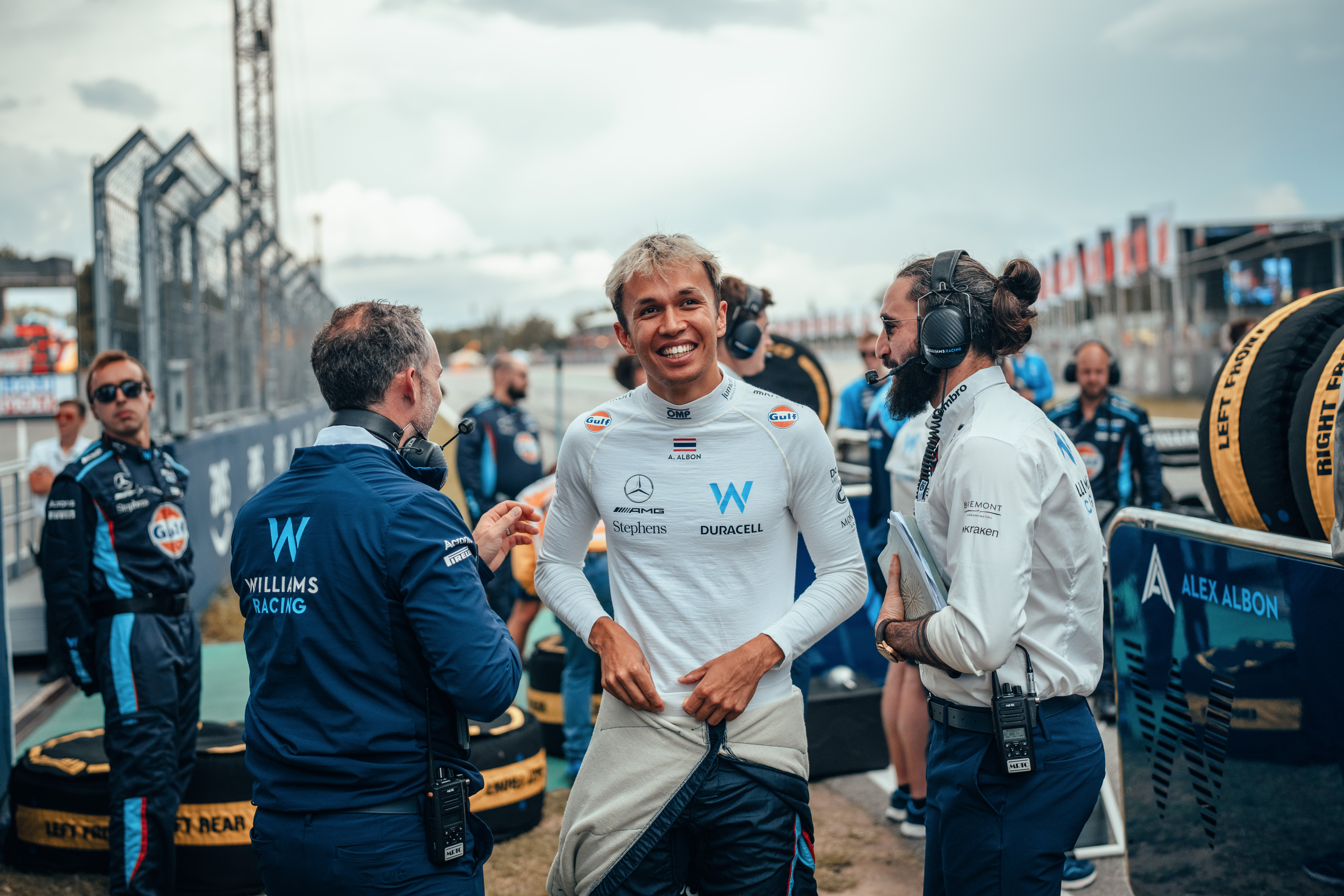 Whether it's modesty, loyalty or just simple decency, Albon's clearly cautious not to project an attitude of 'I'm only here until something better comes along'.
It is very clear when one speaks to him that he is truly grateful Williams gave him a chance and brought him back onto the grid when others may have viewed him as spoiled goods after his final Red Bull season in 2020. He appreciates the role he has in Vowles's project. And he fits in very well at Williams all-round.
This is, quite obviously, a project Albon is happy to be part of. And for now one that he believes in. There's enough progress for that to be justified, too.
'NOT AFRAID' OF TOP TEAM RETURN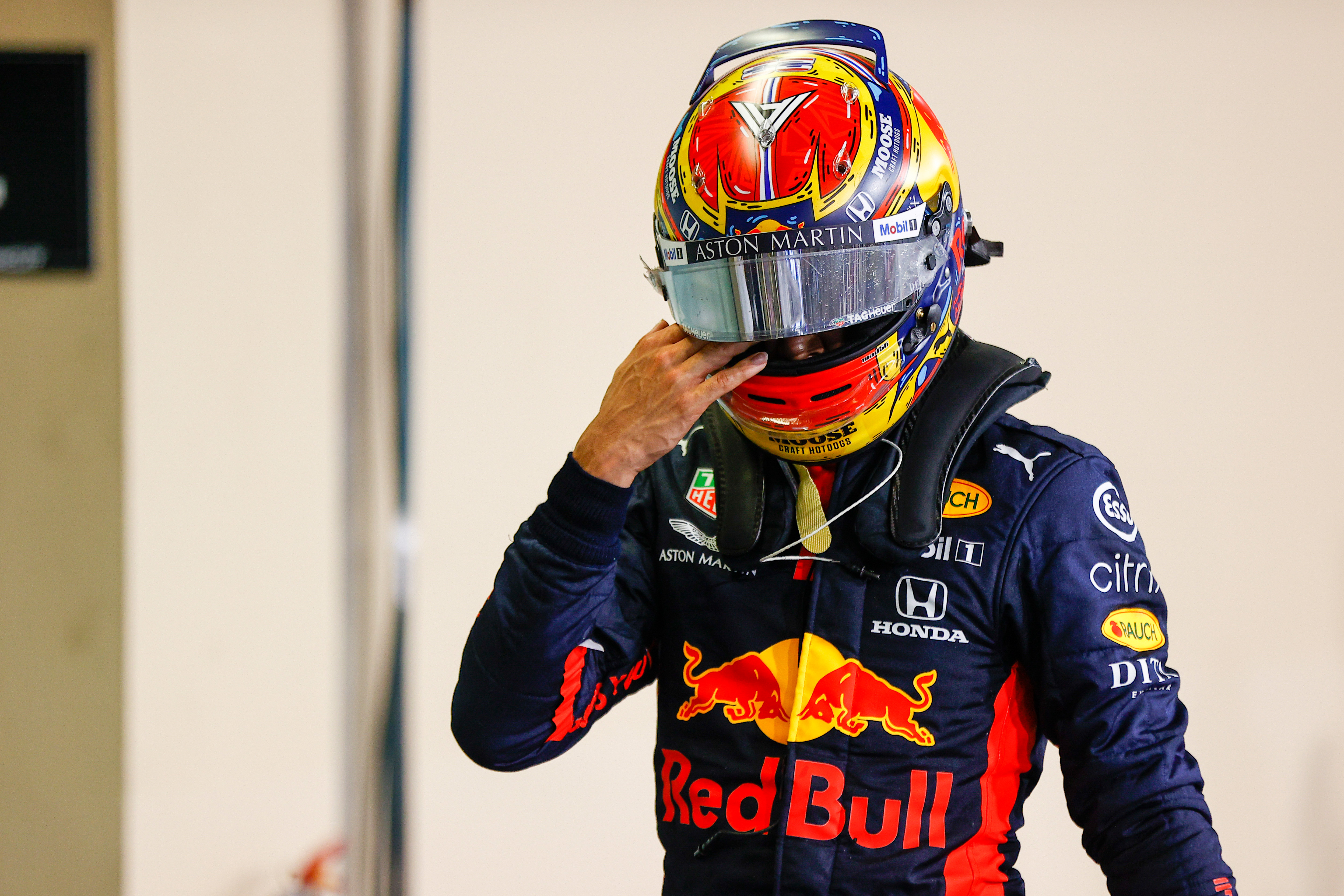 Any dedication to the Williams project would be tested by an offer from a bigger team, though.
And that would be entirely understandable. It would be a massive opportunity in simple career terms and afford Albon a chance of redemption – he has unfinished business at the sharp end.
Albon was thrown into the deep end at Red Bull Racing when he was promoted from Toro Rosso to replace the misfiring Pierre Gasly, just halfway through Albon's rookie season. And Albon was a proper rookie – the first time he drove an F1 car was that year's pre-season test.
He was not best equipped as a driver or a young man to deal with the reality of partnering Verstappen. But since his year on the sidelines in 2021 he has rejoined the grid and excelled, rebuilding his confidence and his image while gaining valuable experience in an environment he has been the team leader in.
That form has earned interest from various teams up and down the grid for when his Williams contract expires after 2024. And those teams will not wait to give Williams the time to show Albon it can progress in time for him to fight at the front with that team. That's when Albon's head could be turned.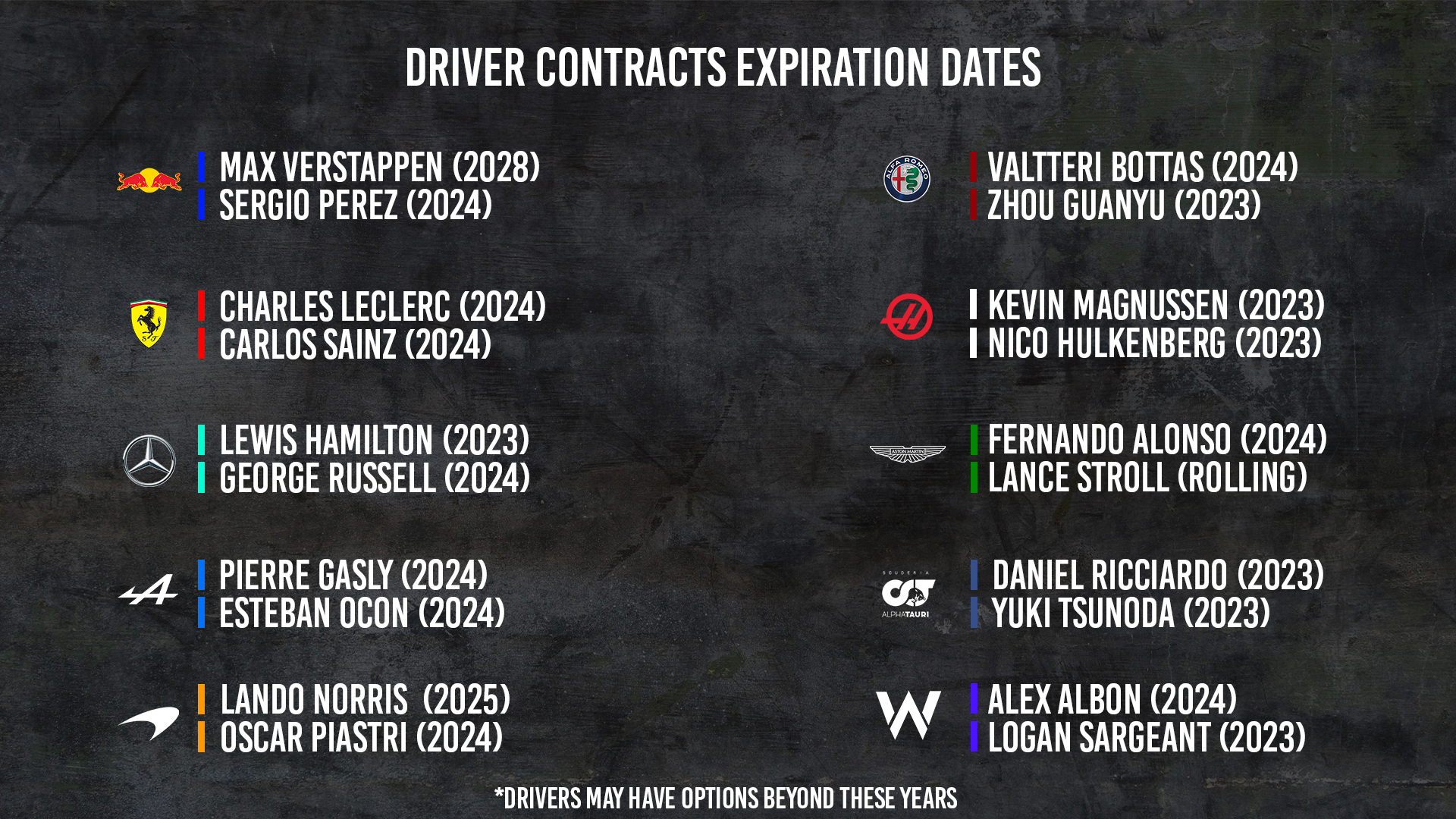 It's great to be a team leader and one argument is that it would be risky to trade that for a return to an environment where Albon would be a number two again.
But that brings the phrase 'big fish in a small pond' to mind. And F1 drivers are extremely competitive and confident. If going into 'someone else's' team and establishing yourself all over again is what it takes to get into top machinery, you do it. Albon is more mature as a person and a driver than he was in 2020 and believes he would handle such an opportunity very differently.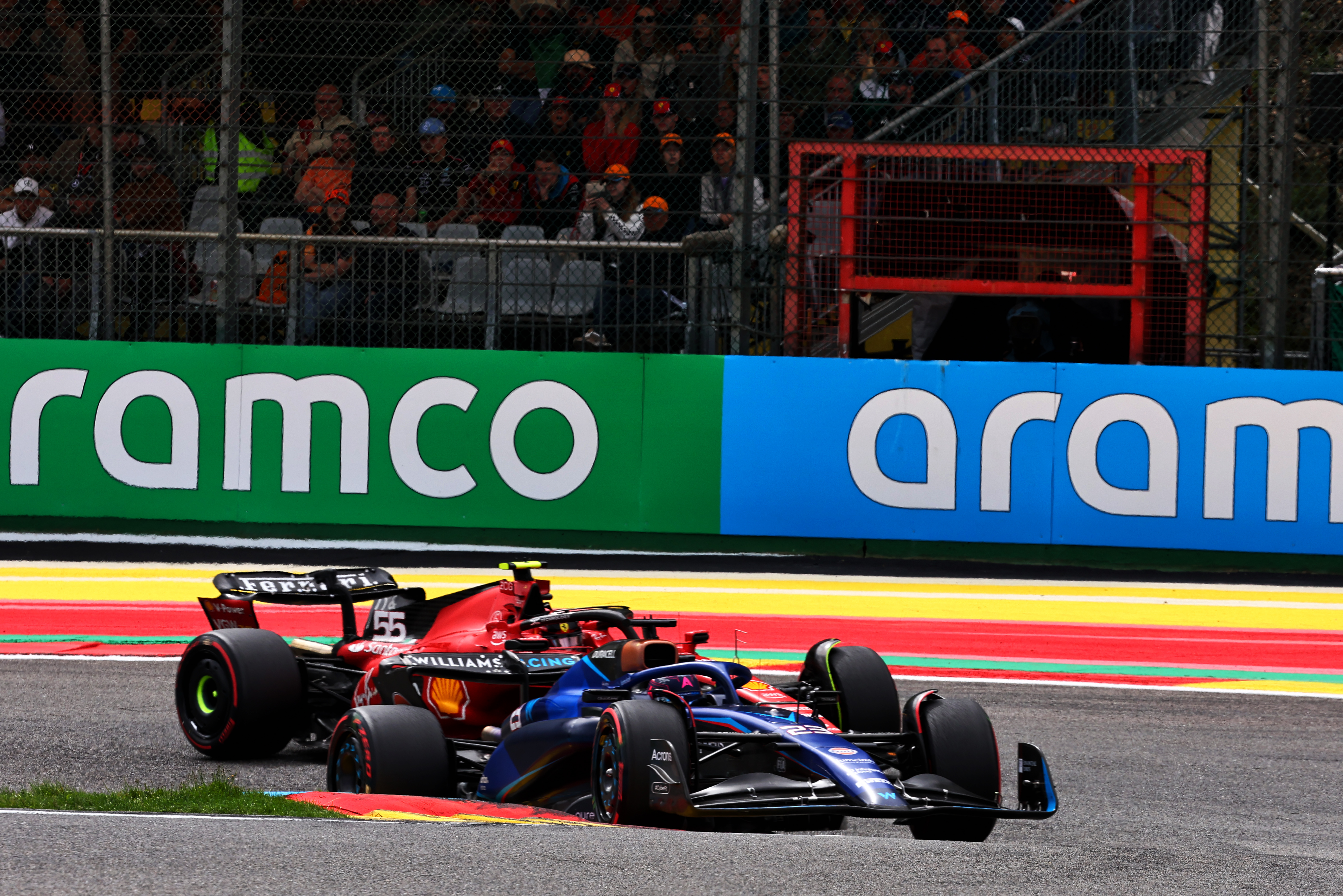 "You back yourself," he says when asked about how the different potential environments, team leader versus de facto number two, could influence what he does in the future.
"I'm more experienced. I feel like I'm a much better driver than I was when I had the first opportunity at a top team.
"In that way, I'm not afraid of that at all.
"The focus is on Williams and making sure we bring this team up to the front. And then let's see what happens.
"I want to go forward and the team wants to progress, I'm sure the team also in some ways understands if there is another avenue to go down, they wouldn't hold me back for a long time.
"So that is [something] to consider. I know what you mean by that. But you've got to back yourself regardless."
This is not a dilemma Albon needs to resolve instantly. But at the level he's performing at, and how he's higher in the driver pecking order than Williams is in the corresponding list of teams, there is a potential clash of ambition and opportunity on the horizon.
Albon talks, acts and drives like he's ready to be in a top team again. That is a wonderful asset for Williams to have. It just puts more pressure on the team to rise to that standard itself.