Ferrari will hold discussions with Carlos Sainz about his Formula 1 future "soon" according to team principal Fred Vasseur, who says both sides want to go into next season with the future clear.
Sainz and team-mate Charles Leclerc are under contract to the end of 2024, meaning Ferrari has no drivers in place for 2025 yet. Sainz has previously indicated his desire not to go into next year's campaign without a deal in place for the following season, meaning Vasseur's estimation matches his timeline.
Sainz has attracted interest from the nascent Audi programme ahead of Sauber becoming its works team in 2026, which puts him in a strong position in the driver market. However, he has done a good job for Ferrari since joining in 2021, making a new Maranello deal the obvious outcome for both sides.
"With Carlos, we are fully aligned," said Vasseur. "We had in the tough times [earlier this season] the same question and we always gave the same reply that we have time to discuss, that we have still 18 months of contract in front of us.
"We both want to start next season with a clear situation. It means that we have to take action and [make a] decision before the end of this season and we still have four or five months in front of us to decide.
"But we are fully aligned on this point with Carlos and his management and we will have the discussion soon."
---
The Race says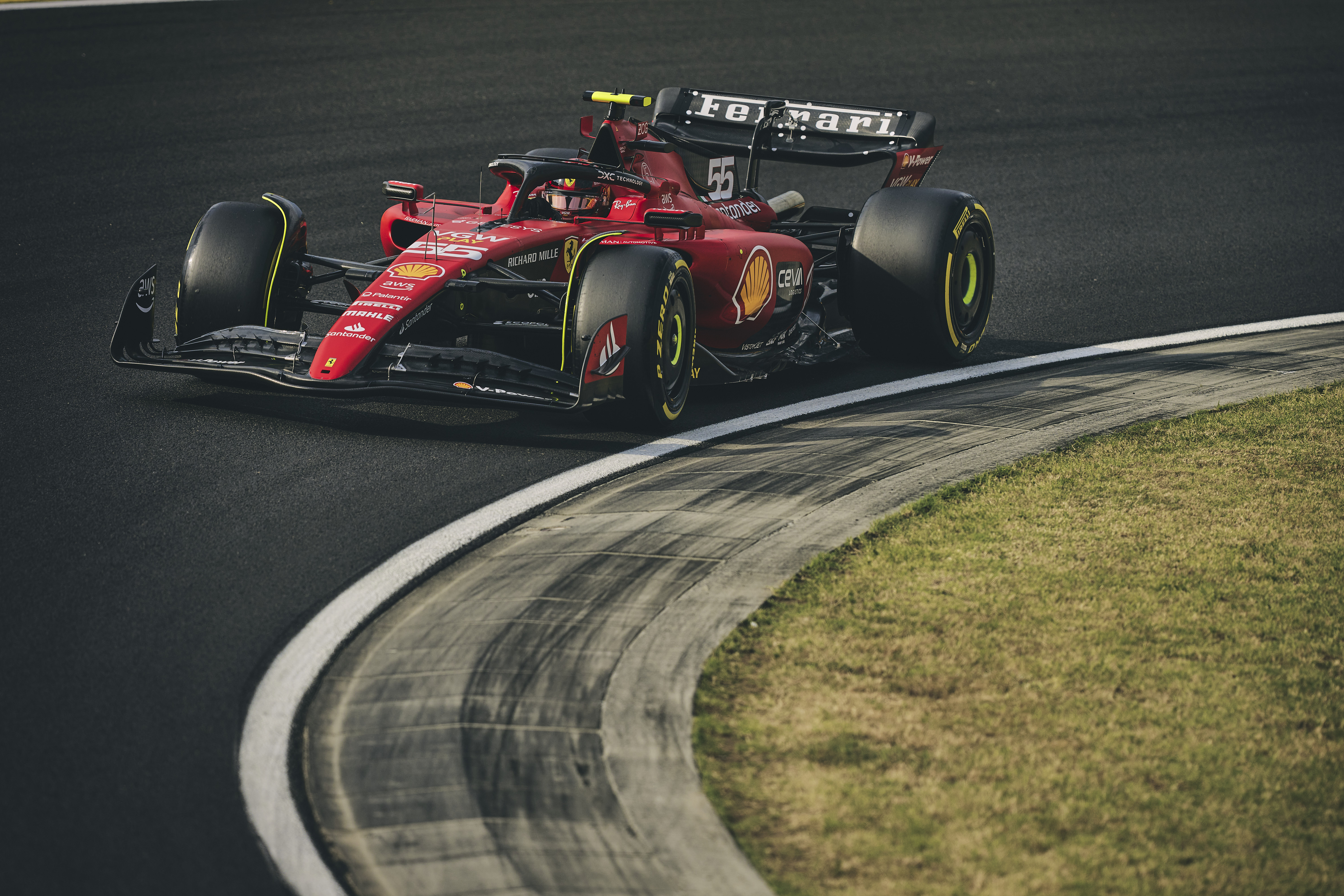 Vasseur is wise to want to get Sainz's deal done. Ideally, he will want pen to be put to paper as soon as possible given the uncertainty over the 2025 line-up. While Ferrari is always an appealing destination, its recent history has been of underachievement meaning the lure of Maranello is not as strong as it might be.
Sainz makes a valuable all-round contribution to the team and works well with Leclerc, and likely would do so with another team-mate if Leclerc were not to be with Ferrari in 2025. While Leclerc is regarded as Ferrari's prize asset, he's also in a position to be patient in the driver market. That means getting Sainz locked in place would be to Ferrari's advantage.
The Race understands Sainz's first choice is to remain with Ferrari, but that the Sauber Audi project is seen as a valid option. Most likely, he will use the Audi interest as leverage to ensure he gets a more valuable Ferrari contract. That should also help him to secure the long-term deal he will surely want to tie up his future until perhaps 2027.
Sainz has only won once for Ferrari, at Silverstone last year, but has compared well with Leclerc. While the latter is justifiably regarded as the faster driver, Sainz is close and has usually been a potent force in races. This year, he has performed well in qualifying, although race results have been disappointing with a best finish of fourth thanks to Ferrari's long-run struggles.
---
Speaking during the Hungarian Grand Prix weekend, Sainz indicated that he would start considering his future during the August break. However, he suggested that the winter break would be the time when he would aim to finalise his future.
"There's the three-week break in August that I will start maybe thinking a bit what I would be happy with or whatever," said Sainz.
"And then the winter break, that will be time to start figuring out where I will be racing in '25."
With a possible Audi move as an alternative, Sainz can afford to be patient if needed. But with remaining at Ferrari the main target he will likely be pushing behind the scenes to get a deal in place earlier, before the end of the season.
That's certainly the outcome that will suit both sides, and given that's the case it's likely to happen. The only question mark is what it will cost Ferrari, and how long it will have to commit to a driver who is ideally placed to remain a mainstay of its F1 line-up.