At the end of 2020 Alex Albon teetered on the edge of the Formula 1 scrapheap after being dropped as a race driver by Red Bull. Yet the way the driver market for 2025 is shaping up, he may be set for a return to the front of the grid.
Albon's current deal keeps him at Williams until the end of next season, after which he is a free agent. It wouldn't be a bad thing to stay with a team that's built around him and making genuine progress, but he will be aware of time pressure if he's to return to the front in F1. Williams could get there long-term, but not on a timescale that necessarily works for 27-year-old Albon given he's now in F1 'middle age'.
One of the reasons 2025 is so promising for Albon is that even 17 months out it's clear there's potential for it to be a season of great change in driver line-ups. Right now, there's the possibility that every single team could change at least one driver. McLaren is perhaps the exception because it has Lando Norris under contract for 2025 and will presumably have an option on Oscar Piastri's services that it will take up.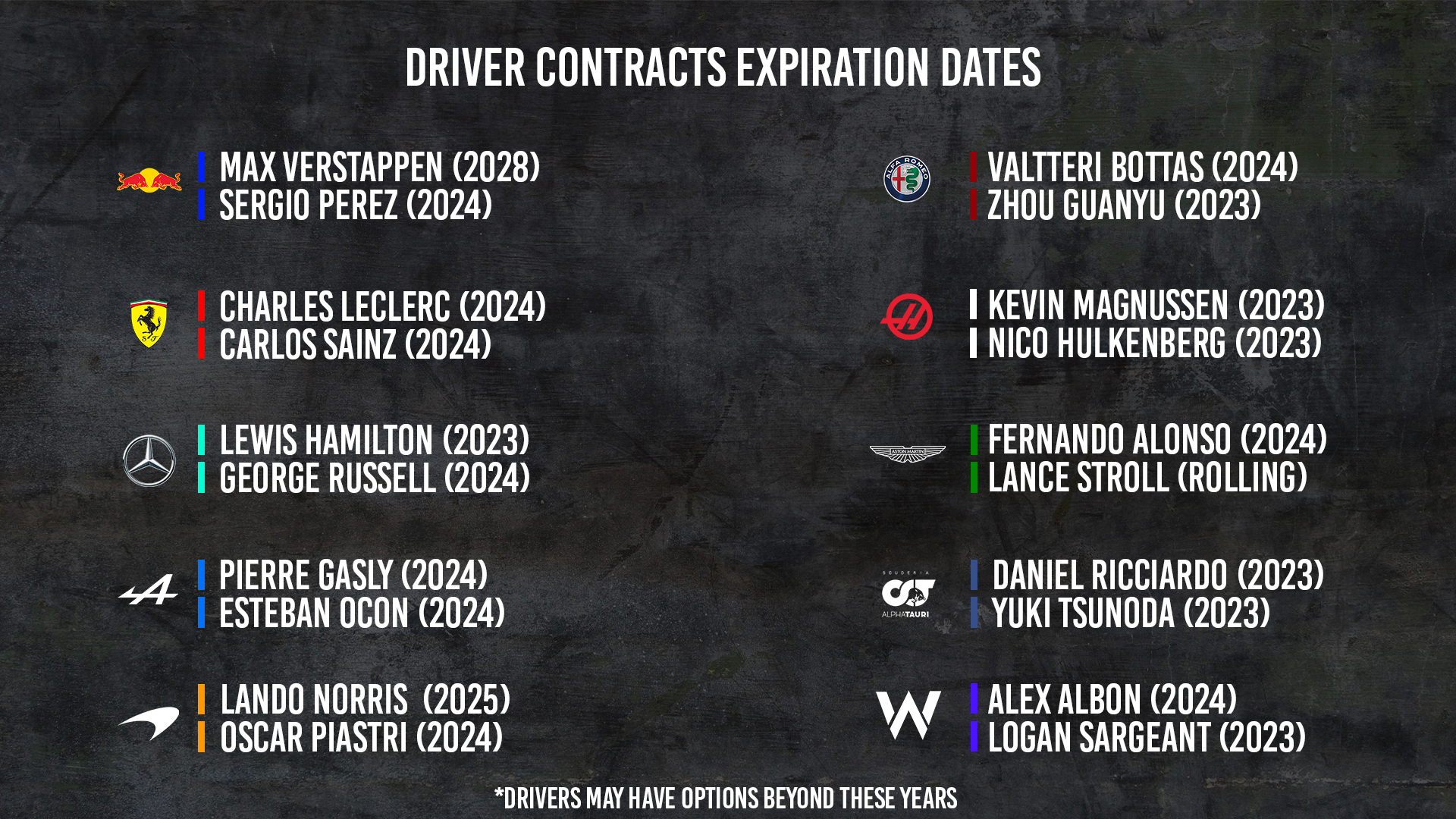 Albon won't be right at the top of the shortlists for big teams. That's because they will target the proven, established superstars with multiple wins and championships on their CVs. However, those are rare and massively in demand. That means there's sometimes the need for the next best thing, or an outright high-level number two.
That's where Albon comes in. Any doubts about his mental strength after the crushing experience of 18 months with Red Bull Racing where he floundered up against Max Verstappen will have been cast aside by what's followed.
He looked like a shadow of the driver he was by the second half of 2020, visibly lacking in confidence behind the wheel. Red Bull gave him every chance to justify being kept on, admiring his contribution off track and believing in his ability, but ultimately had no choice but to replace him given his struggles.
After his year on the sidelines as Red Bull reserve driver, a period Albon made the most of in terms of developing his understanding of how F1 teams work, he returned with Williams last determined to "step up as a driver and become that leader" that it needed. He did so very effectively, making a strong start and continuing to build on that in 2023. Based on an average of The Race's post-grand prix performance rankings, he's the sixth-best performer of the season so far.
Through his Williams stint Albon has proved he is seriously fast. He's a driver who has long had a big reputation, originally built in his stellar karting days, so that makes it easy for prospective employers largely to shrug off the Red Bull stint as an aberration in difficult circumstances.
He's also proved he can lead a team, be confident in attack, inch-perfect in defence and able to take a car usually requiring perfection to score points into the top 10. That all-round skillset, combined with his experience, makes him an appealing option.
Exactly where the opportunities will present themselves is unclear. There are more significant drivers ahead of Albon in the queue and their decisions will shape the pathways that open up for him.
That means he is waiting on Lewis Hamilton's Mercedes deal, the futures of Charles Leclerc and Carlos Sainz with Ferrari beyond 2024 to become clear and for how strong the possibility is of change in Aston Martin's driver line-up for 2025 to emerge. Even a return to Red Bull cannot be ruled out, especially with uncertainty about Sergio Perez's long-term future. And that's not something the new, improved Albon would fear.
Regardless of how he gets into a frontrunning team, and if it happens it likely won't be as an undisputed team leader, he can then use the foot-in-the-door principle to show his worth. Albon would simply be accepting a number two or second-best role because it would give him the opportunity to show just how good he is. He'll back himself to perform at a level that could usurp any notional established order. Then it's down to him to produce the performance to do that.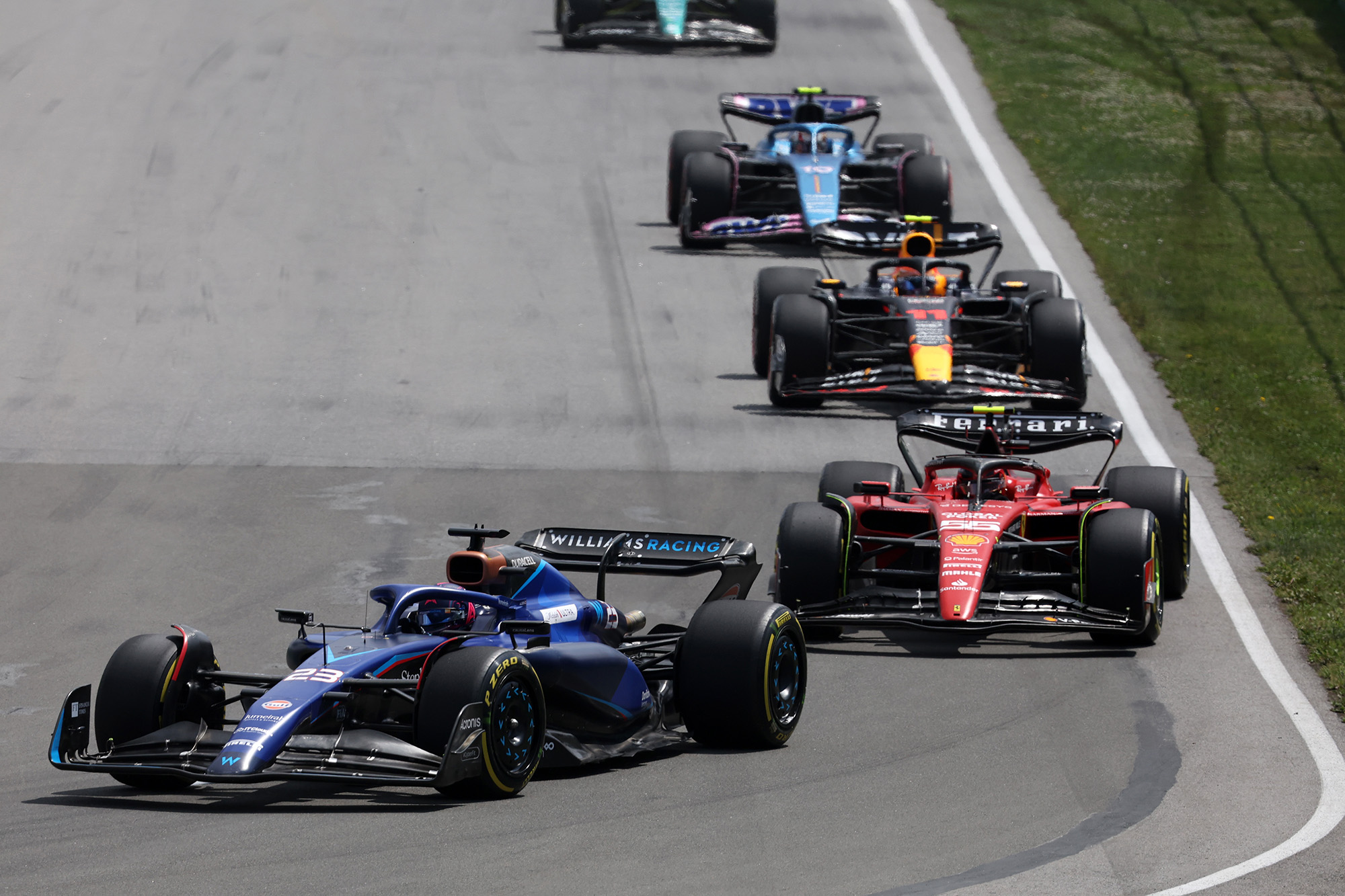 Even if a top-team seat doesn't come his way, he'd also make a strong lead-drive option for an upwardly-mobile midfielder.
Audi will surely have him on its shortlist given Andreas Seidl considered him while team principal at McLaren, while Alpine has also shown interest in Albon in the past. Albon would be a slam-dunk choice for teams at that level and below, although obviously they would have to prove themselves a more appealing option than staying at Williams.
Exactly how this plays out remains to be seen. What is clear is that Albon will be a significant piece on the chessboard and will get opportunities, potentially some very good ones. That's an impressive career resurrection considering where he was at the end of 2020 and reflects well on Albon's fundamental ability, approach and mindset.
In the meantime, he just has to hang back, see how things play out and keep excelling for Williams.