Zak Brown will not be getting a Christmas card from Chip Ganassi this year. Although he has probably been off the list for a while.
The McLaren Racing boss has been throwing the famous Formula 1 team's weight around a lot since committing to a fully-fledged IndyCar project a few years ago. And Ganassi's eponymous, uber-successful team has been a repeat target.
Since 2019 McLaren has signed two Ganassi drivers in Felix Rosenqvist and Tony Kanaan, lured Alex Palou's Ganassi sponsor NTT over this year, tried to get Palou himself to join for 2023 as well (and then again 2024), and also hinted at interest in Ganassi's other full-time drivers, IndyCar legend Scott Dixon and 2022 Indy 500 winner Marcus Ericsson.
The Palou saga – which took another twist last week, has been the big symbol of McLaren's bullish attempt to force its way into the IndyCar elite since partnering with and then taking over the Schmidt Peterson operation.
While individual races are exciting and up for grabs, in championship terms IndyCar has been a two-horse race for a long time: Penske and Ganassi. And McLaren has more grand designs than 'just' usurping Andretti as the third team, though. Hence making big moves.
Other big guns have not been immune to this – McLaren landed its racing director (Josef Newgarden's ex-race engineer) Gavin Ward from Penske and new general manager Brian Barnhart arrived from Andretti – but Ganassi has been constantly on the receiving end. And, at least where Palou is concerned, Ganassi's had enough.
'Chip likes winners', we often hear. Chip clearly doesn't like Zak Brown, who is clearly a divisive figure. But the tactics – aggressive, antagonising, 'F1' as they may be – exist for a reason.
"You've got to get your elbows out," Brown told The Race recently. "And I think every racing series has to start with getting the best drivers in the car, and to do what it takes.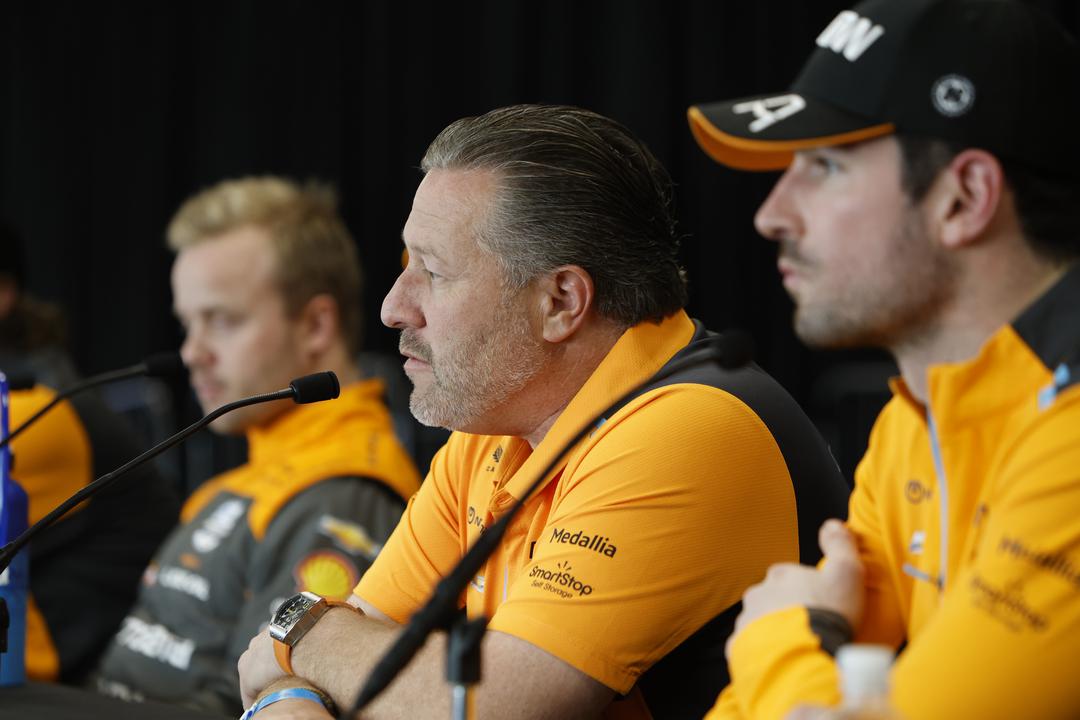 "It's funny, the people that are sometimes critical, it's exactly what they've done to get to where they are.
"We've kind of broken into the top three and four in IndyCar, from a team that was not there previously, and we've had to make some aggressive moves to get Gavin Ward in, to get these drivers in.
"But I can tell you growing up watching these guys, they've done the same thing over the years themselves, and it's just kind of when the new kid on the block shows up, that's it.
"The establishment is kind of like a duopoly. And now it's three or four teams in there.
"You have to do it with talent. Good news is I think once you build it, you don't have to do it every day. You've just got to kind of do it to get to that level.
"I don't get my elbows out just for the sake of getting elbows out. But we've got to have the best driver line-ups in each racing series, the best talent in each racing series.
"Once you kind of get that set, then you don't need to do it on a daily basis. But we're having to elevate ourselves in IndyCar and we're having to catch up here. And it's something that hopefully we don't have to [do constantly].
"It's not always fun. Sometimes it's fun! But it's all done with a purpose, to get McLaren to the front."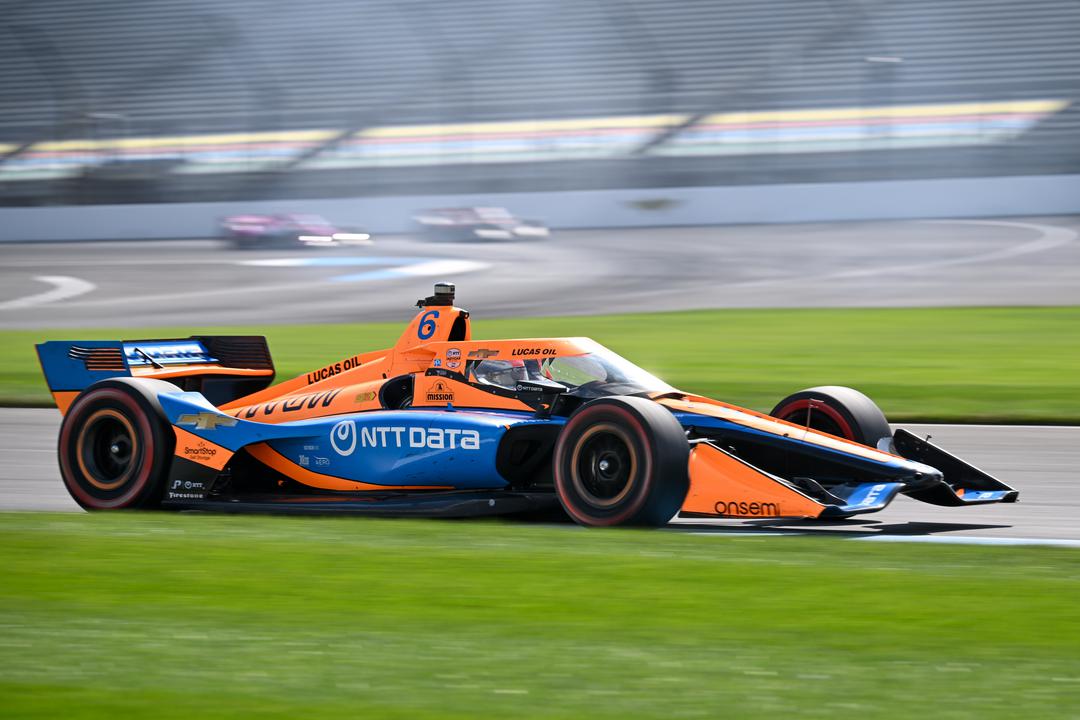 McLaren made hard moves trying to do the same in F1, where the wheels turn a little more slowly. Unsentimental, performance-focused decisions are why McLaren was keen to drop Daniel Ricciardo, to convince Oscar Piastri to join, to reshuffle its technical pack earlier this year just a few months after Andrea Stella became team principal.
It will not always work. It can't always work. Palou's IndyCar change of heart is a Stateside example of that. But McLaren will keep trying all the while it feels it has to.
Good teams don't stand still. They seek out the best talents – drivers, team personnel, whoever it may be – and those talents make the choice to stay or go depending on what benefits them.
It's a grand exercise in self-interest. Welcome to elite sport. Whether it's drivers, team personnel or partners, getting the best people onboard is vital – and usually champion teams are the best place to go shopping for those.
This is an age-old situation in F1 and it is still the case today. Mercedes and Red Bull are the gold standard, and so are the first ports of call.
When Red Bull started its own engine programme it went shopping down the road at Mercedes' engine division, while Aston Martin and Ferrari have been chasing both teams for top aerodynamicists.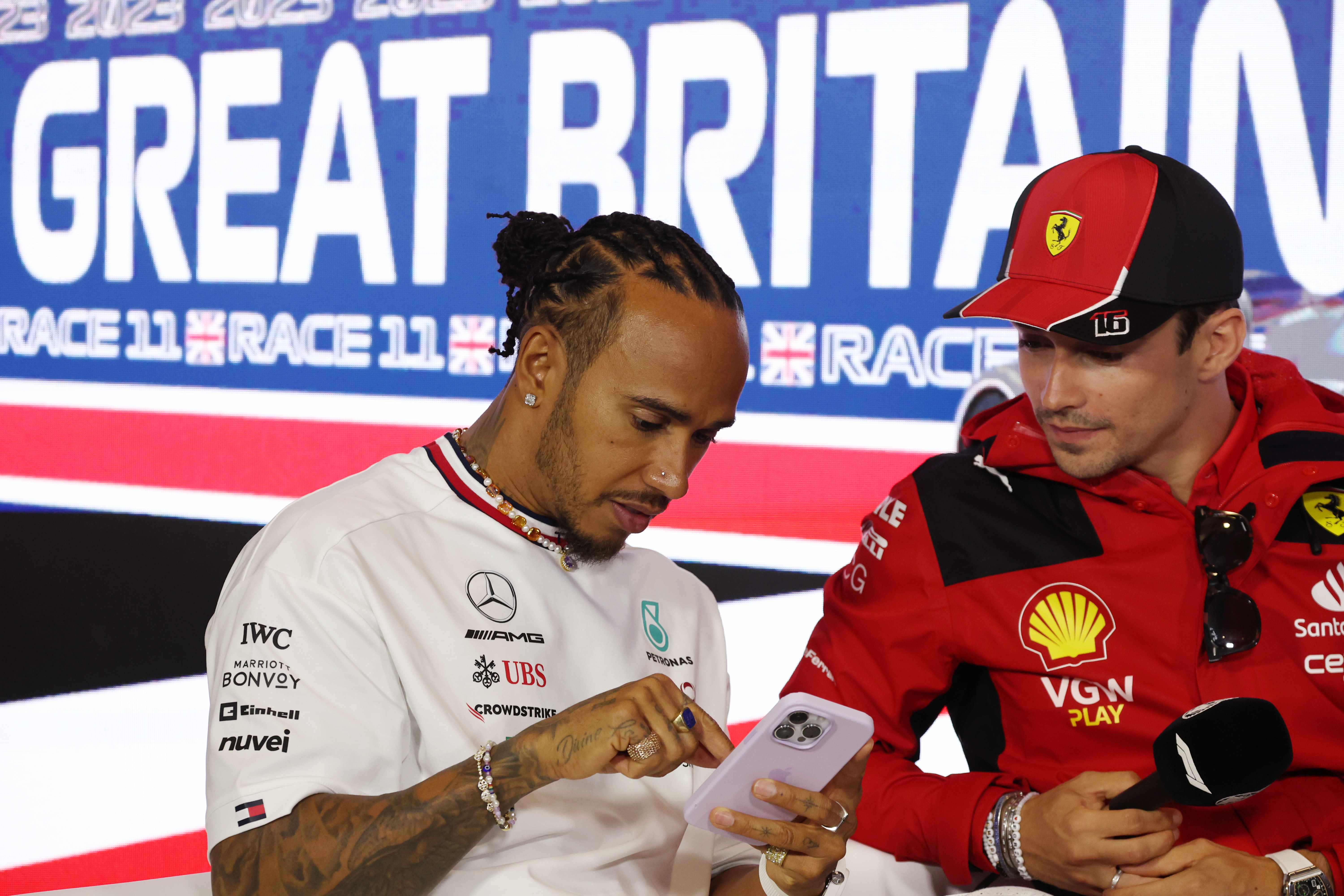 It's the same for drivers, too. Ferrari was linked with a move for Lewis Hamilton, while Charles Leclerc's future has been up for debate.
That's because the big teams make bold moves for the best talent. That's why Ferrari grabbed four-time world champion Sebastian Vettel from Red Bull. Mercedes made a (much more successful!) swoop for Lewis Hamilton from his boyhood backer McLaren. Red Bull even guaranteed Max Verstappen an F1 race seat as a 17-year-old just to beat Mercedes to his signature.
This is how F1 works. McLaren has given and taken in this regard. Now the same ruthlessness is being applied in IndyCar – mainly to great effect so far, even if the Palou U-turn means something has finally backfired. And McLaren has lost people itself. Former team head Taylor Kiel moved to Ganassi for 2023.
There's a degree of 'live by the sword, die by the sword' to all this. Ganassi pointed out that McLaren is playing the victim having started this whole process by interfering with Palou while he was under contract. And if you're a willing participant in such shenanigans you have to take your lumps. McLaren had a chance to grab Palou because he was keen and willing to break a commitment to Ganassi. It can't really be that mad (or surprised) that Palou's proven himself disloyal before even joining.
He thought McLaren was the best move so wanted to go there. Then he changed his mind and wanted to be at Ganassi. The whole thing has huge Jenson Button/BAR/Williams vibes from the mid-2000s.
It's inevitable for this to be twisted into what's right, what's right, what's 'F1' and what's 'IndyCar'. Is this good or bad sportsmanship? Is it bad faith? Is it against the spirit of competition? Throw in some IndyCar vs F1 tribalism and you have quite the tinderbox.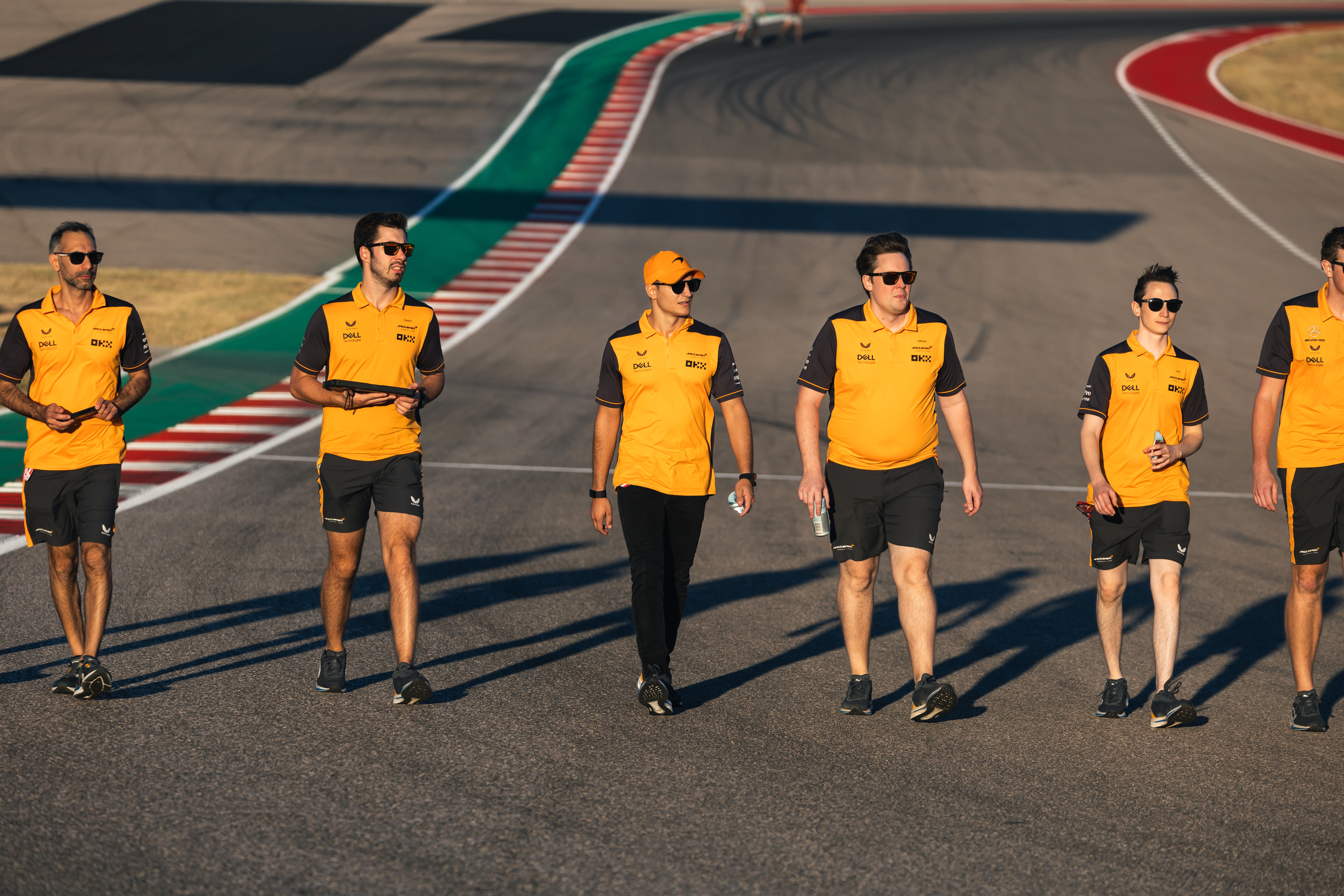 Regardless of what's right, wrong, good or bad…it just is. This is how competitive, elite sports work. Top teams are aggressive and selfish. They work in the shadows when they need to. The number one priority is always what's best for them.
There will always be a scale to this. One person's ruthlessness is another's skullduggery. Especially for a person like Brown, who will have pre-existing relationships up and down the IndyCar paddock – some good, some not so good, all pretty much influencing how his conduct is received.
But as much as Ganassi will resent Brown's repeated attempts to destabilise his team or poach his talent, he must at least understand it. Ganassi is a powerhouse. McLaren wants to be one. Motorsport's a pretty small world and IndyCar's just one corner of it. Teams fighting in the same territory will also fight over the same resources.
That's just the reality Brown has embraced. Take him at his word and, after the initial aggressive expansion, with Palou on board, McLaren could have settled down by 2024.
But you can guarantee there would have been more moves at work in the background.
And now the gambit to land a champion driver appears to have unexpectedly backfired, it would be surprising if this is the last time Brown and McLaren do something antagonistic.