Ferrari's getting aggressive in its attempt to address a disappointing performance in Formula 1 2023 but it's probably not enough.
So it's no surprise that there's more and more evidence in the paddock that it's trying to solve its problems with proactive attempts to bring in fresh expertise from the teams that are beating it right now.
Ferrari changed team bosses for the fourth time in less than a decade over the winter, with Fred Vasseur arriving in place of Mattia Binotto.
Vasseur took over a Ferrari team that had a very competitive car in 2022 but watched both title challenges fall apart due to a range of issues including poor reliability, team errors and driver mistakes.
There is still a familiar sense of wasted opportunity in 2023, and some causes are similar too.
Ferrari started the season with high expectations but quite early understood that it would be a challenge, as some weaknesses became apparent with the car.
It's been openly discussed that one of Ferrari's problems is how peaky its car can be. As soon as it is knocked out of its best working window it is very difficult for the drivers.
And despite major upgrades intending to address this as early as Australia in April and again in Spain in June, and Ferrari claiming there have been improvements, the jury's still out on whether Ferrari really does have a handle on it and can make a real change.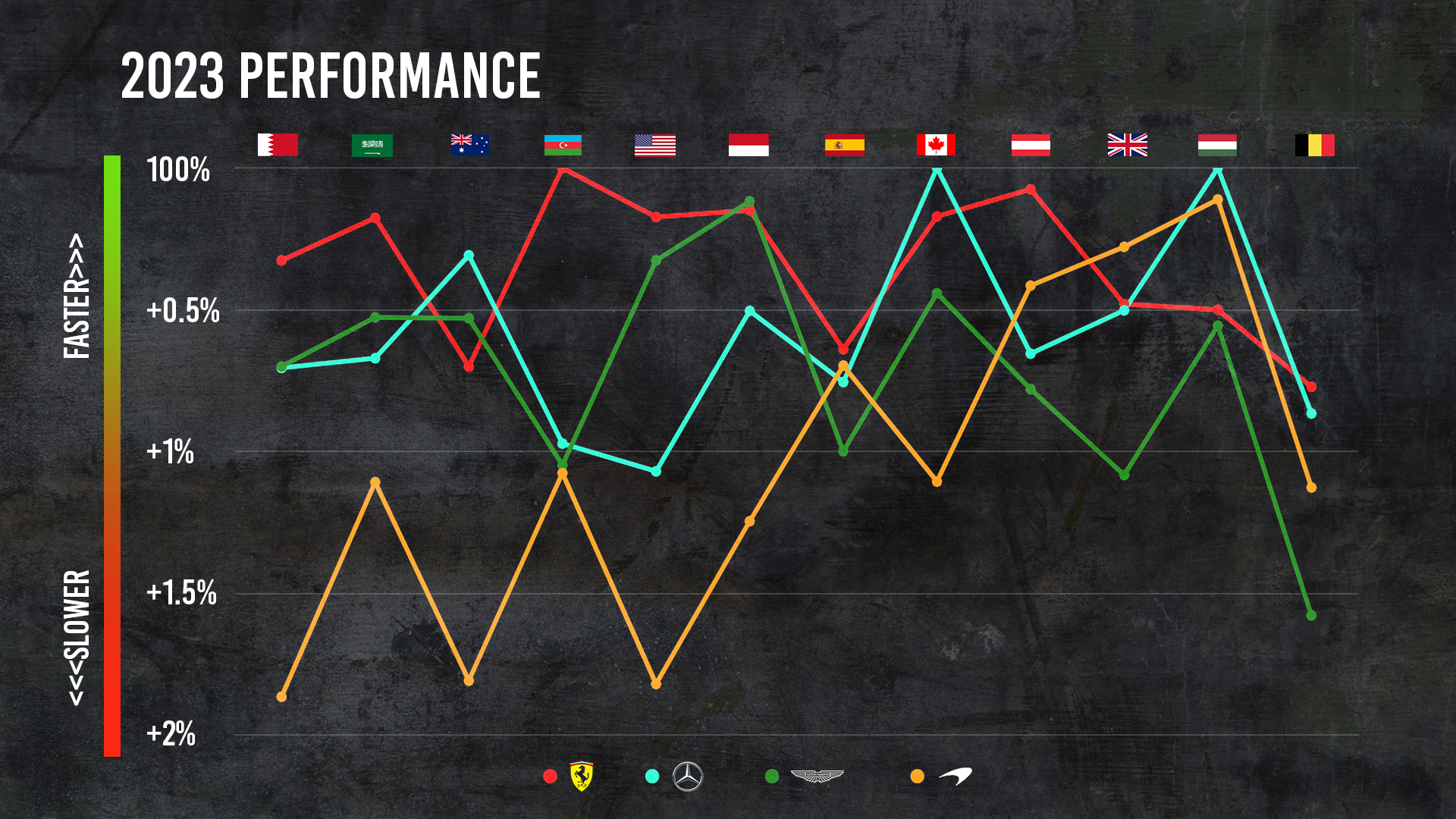 It further emphasises the reality that there's a need to improve Ferrari's technical ranks. But Vasseur knew this early on and has been working on it behind the scenes. Even if he knew he couldn't act immediately.
"This analysis, you can jump on it, but it can be probably wrong," says Vasseur.
"That means that you have to be a bit humble, to take time to understand the team, to understand the process, to understand where we are weak, where we are not. And then you have to try to take action.
"But the business where you are taking action and you want to recruit people, it's a matter of months in the easiest positions and years in the more difficult.
"It means that it's a long one. It's a matter of two years, but if you start in six months, it will be two years and a half. From the beginning you have to push.
"We started to recruit a lot. Massively. And this is also a message that we have to send to the paddock, and to the team, that we will do our best effort in every single area.
"It's not that performance is just coming from aero, it has to come from everybody in the company.
"We did some good exercise in terms of production, to rush a lot the production of upgrades and so on. And the response from the factory was mega."
It's been mostly silent since early season news and rumours of various staff leaving Ferrari and others potentially doing so as well.
The exits of people like David Sanchez have inevitably been played down, with the argument being that he was not an essential figure as head of vehicle concept, nor a hugely effective one. One anti-Sanchez theory in the paddock is that given Ferrari started 2022 well enough but failed to progress, then clearly hit a wall in 2023, his concept didn't have enough potential to begin with.
But Sanchez is now joining McLaren, which is saying the opposite – that the concept role is vital and Sanchez, who was a central figure to all the race-winning Ferraris in the hybrid engine era, is a key acquisition.
So Ferrari has jobs to fill. And it continues to be linked with poaching all manner of Mercedes and Red Bull staff members – with the first major acquisition expected to be Loic Serra joining from Mercedes, although probably not until 2025.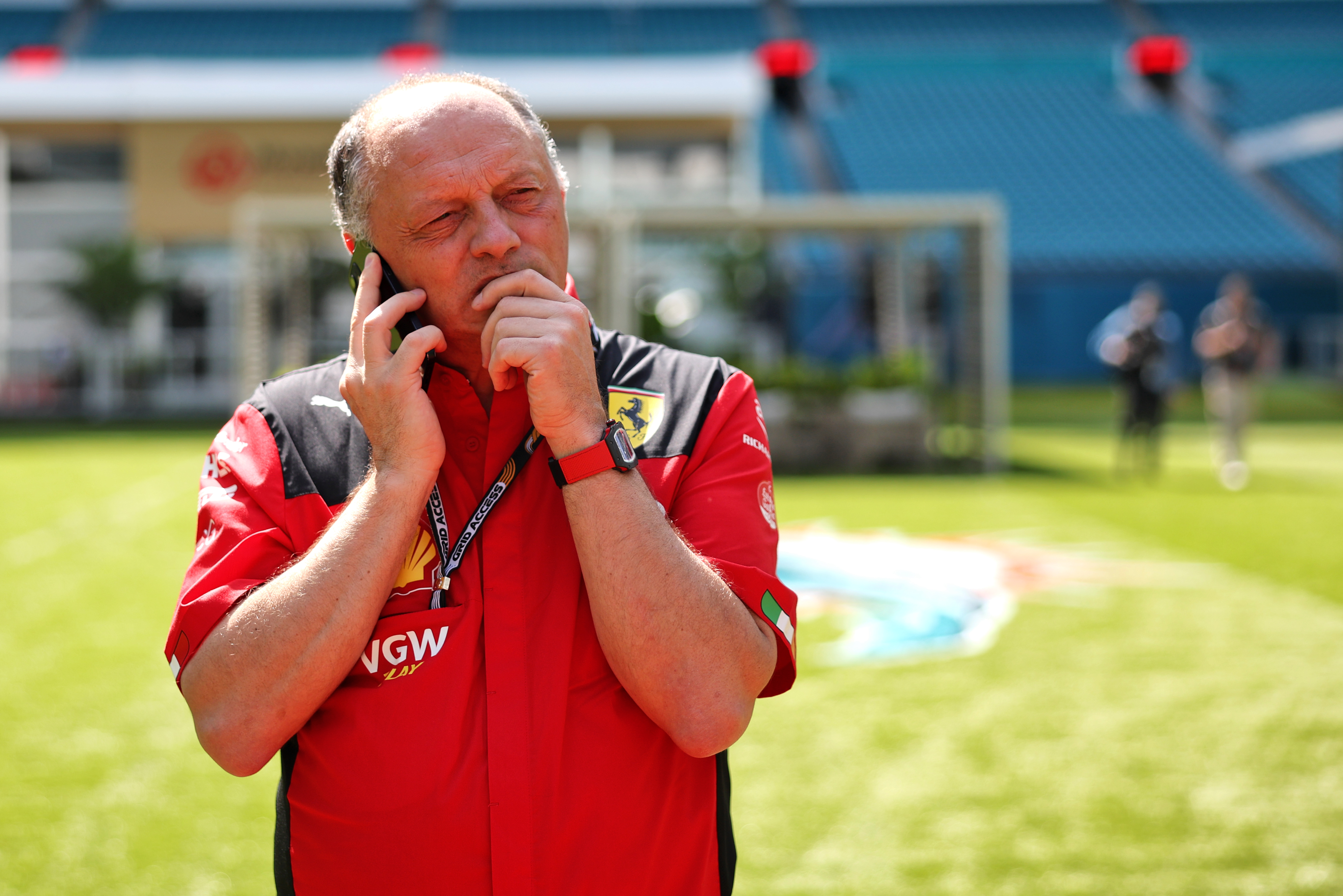 Serra's not been specifically named by Ferrari and neither side will comment, to ensure they conduct negotiations about any potential contractual release privately.
As Mercedes' performance director, Serra is one of the team's most senior engineers. He's an expert in vehicle dynamics, particularly the interaction between tyres and suspension – a defining relationship on a racing car.
It's also been rumoured in Germany that Serra could be part of a push from Vasseur to woo a third Frenchman – Pierre Wache, Red Bull's technical director.
While Adrian Newey inevitably gets all or most of the attention for Red Bull's success from the wider public, Wache's contribution is colossally underestimated. He is highly valued within Red Bull and apparently expressed his desire to stay to the team earlier this season.
That was when it first emerged Ferrari had attempted to poach various senior technical personnel from Red Bull – starting years ago with a failed move for now-Aston Martin technical director Dan Fallows.
More recently, Wache and head of aerodynamics Enrico Balbo became targets, which prompted team boss Christian Horner to discuss the rumours with both Wache and Balbo, who assured him of their commitment to the team.
Whether Serra joins as part of a clutch of top engineers from rival teams or not, he will inevitably be a great addition at Ferrari.
But his impact will not be felt for a long time, as he might only start work in 2025 and that means he could begin to influence upgrades that season but will not contribute to the core car concept until 2026.
So this is very much about building for the future, and could be a key pillar of Ferrari under Vasseur – who must be allowed to see it through, given the extremely long lead times involved.
Why bring him in as team boss and let him put such long-term plans in motion just to get trigger-happy before those plans have any chance of bearing fruit – and restart the process with another leader who might have a different plan?
WHAT ABOUT NOW?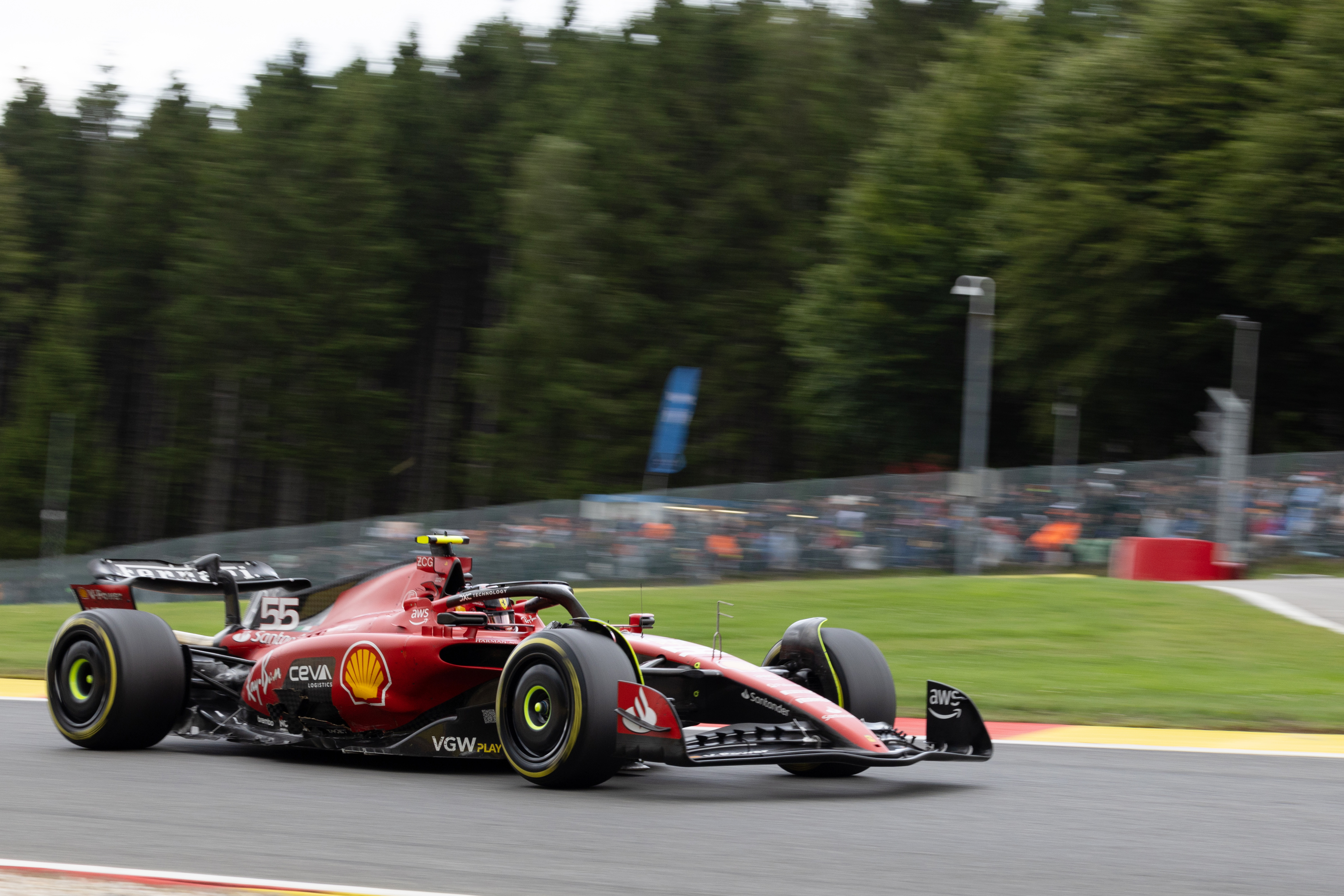 It's not good enough for Ferrari to say 'OK, we have some big names joining in 2024 or 2025, and we'll be competitive when they arrive'. That won't cut it.
The fact is that Ferrari's existing technical team has been too cautious with some ideas, not creative enough with others, and missed potential problems during the development process too.
That's why, whatever the specific shortcomings of the SF-23, Ferrari has ended up creating a car that doesn't have the same peaks as the Red Bull, isn't as consistent, and doesn't have as much development potential either.
Bigger changes are almost certainly required for the 2024 car, let alone 2025. And Ferrari needs to quickly show it can actually add proper performance – starting with the rest of this year.
Because other teams like Aston Martin and McLaren have done a better job over the winter and in-season, and Mercedes is clearly better at maximising the potential of its package each weekend even if it has also fallen short of expectations.
Every team faces the same situation in terms of budget cap and development options, give or take the differences from the sliding scale of aerodynamic testing restrictions depending on where a team is in the championship.