When you've just won an extremely competitive world championship for one of those octopus-like mega-teams with entries across a plethora of motorsport series, there are bound to be questions about whether you might want to head down a different 'tentacle'.
The logic of mooting an IndyCar switch for Andretti's new Formula E world champion Jake Dennis was mainly that Andretti has at least one vacancy in its line-up there and Dennis has tested the IndyCar. But as Dennis told The Race, he "wasn't that much of a fan of the car" and doesn't fancy that move.
So what about the future Formula 1 team that Andretti hopes to have from 2026?
After all, Dennis has a lot of insight on the team that's currently dominating F1.
He's a regular part of Red Bull's simulator line-up, often conducting what's known as 'race support' work at headquarters during grand prix weekends that don't clash with FE. The Race understands he was particularly busy with this in the latter part of 2020 when he had no racing duties, and is still a key part of the programme now.
And he's also tested Red Bull's real-life F1 car, albeit a while ago, getting called up for two days of in-season testing in 2018.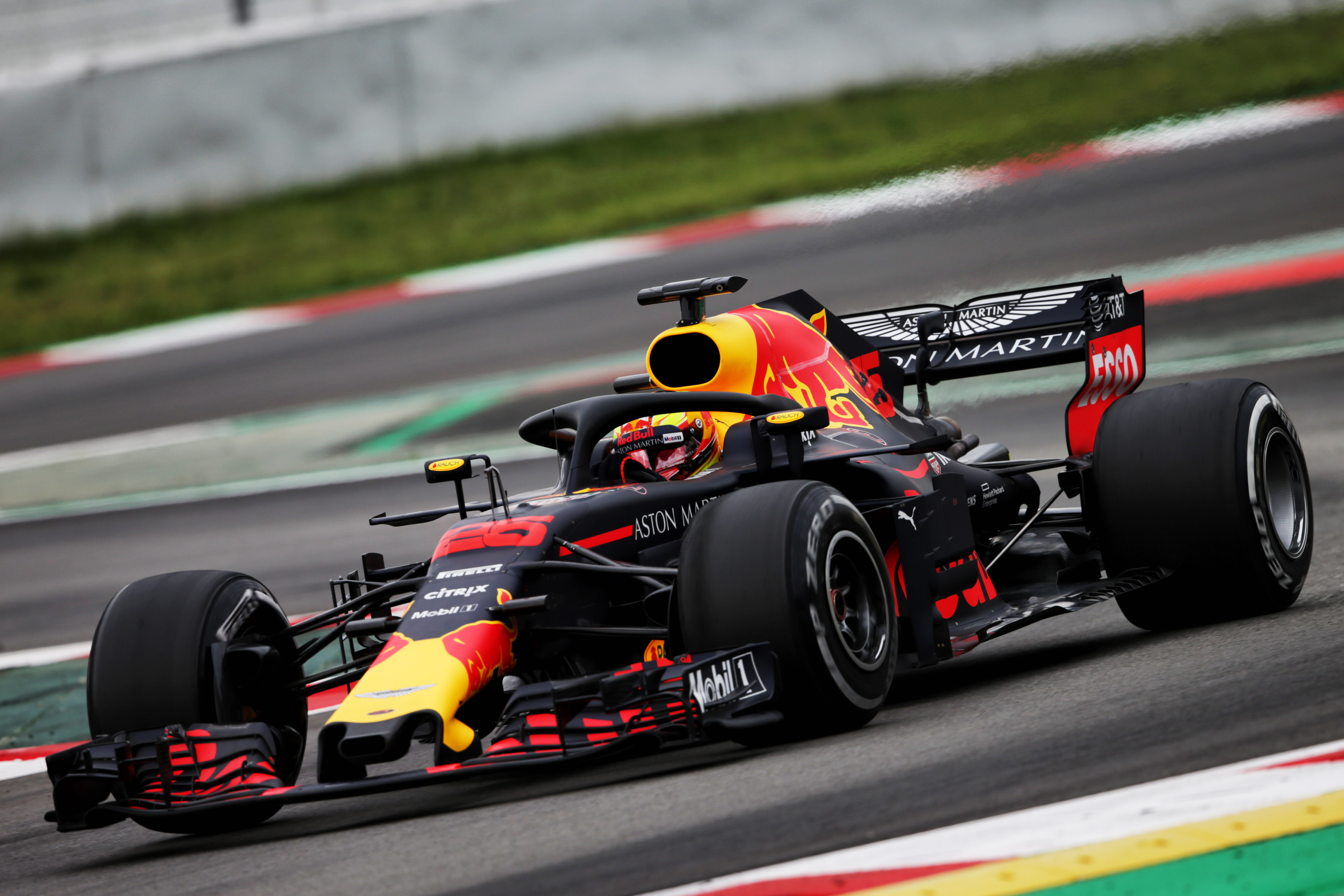 If you were planning a brand new F1 team and you had a driver on your books who also worked with a presently unbeatable reigning F1 champion team, you'd want to make use of them, wouldn't you?
Dennis doesn't foresee himself in an Andretti-Cadillac F1 seat, though – for the entirely logical reason that one drive seems earmarked for Colton Herta and an all-rookie line-up wouldn't be wise for a debutant team.
"Even if they got it I don't think I would have the opportunity to go," he said when asked on the latest The Race Formula E Podcast about Andretti's still-uncertain 2026 F1 entry.
"I would imagine they'd put an American and maybe an experienced guy because that makes complete sense to do."
Aside from whether he'd be offered the seat, though, is the question of whether it would make any sense for the 28-year-old's career to pursue it.
Nyck de Vries' FE to F1 move certainly didn't pay off. And initial expectations that the 2021 champion would rapidly find a place back in FE aren't coming to fruition right now either.
That's one factor dissuading Dennis. But it's also the wider factor of whether being in the F1 midfield is actually a better life than winning in a decent-level non-F1 series.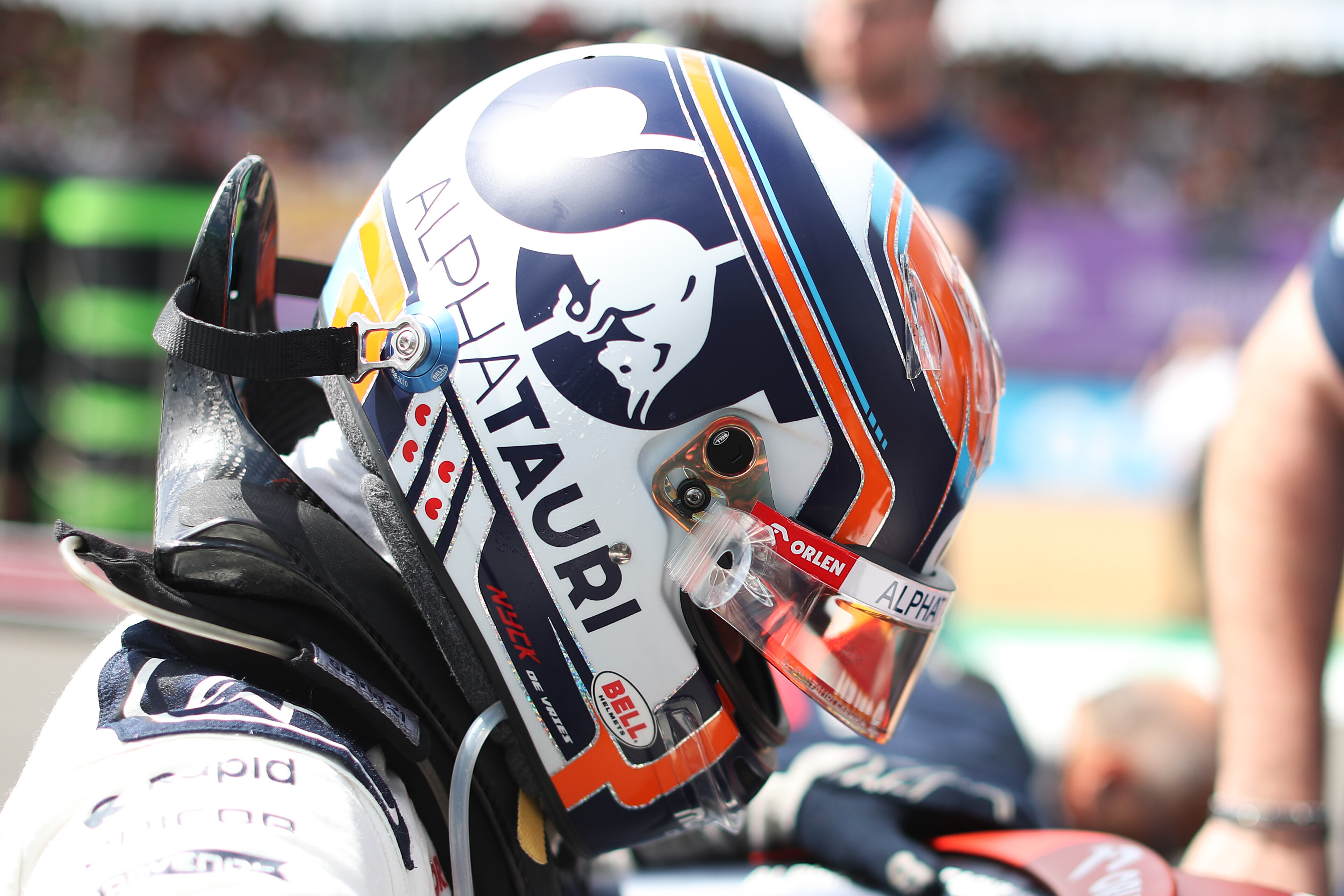 "You see the likes of Nyck, he became champion in season eight," Dennis told The Race Formula E Podcast.
"Then he went to F1 and it's obviously not worked out and now he can't get a gig back in Formula E, which is the second-best thing you can do to F1.
"It's a high-risk strategy [going to F1]. You either make it work or you don't.
"It would be something which wouldn't be an easy decision for me to make because it would also be a difficult task for Andretti to supply a competitive car and even if you do the best race of your life in an F1 car, in an AlphaTauri nobody sees it.
"You might finish 12th instead of 14th and you could be a minute ahead of your team-mate but no one knows. It's all about McLarens, Ferraris, and obviously Red Bull, which is a different level.
"You only really see who is doing a good job when you're in those middle-competitive cars. If Lando [Norris] beats Oscar [Piastri] by a minute, everyone knows about it. If [Daniel] Ricciardo beat [Yuki] Tsunoda by a minute, I wouldn't have known from the weekend and I don't think many people would have.
"It's really difficult to prove yourself in F1 unless you've got a car which is in the top 10."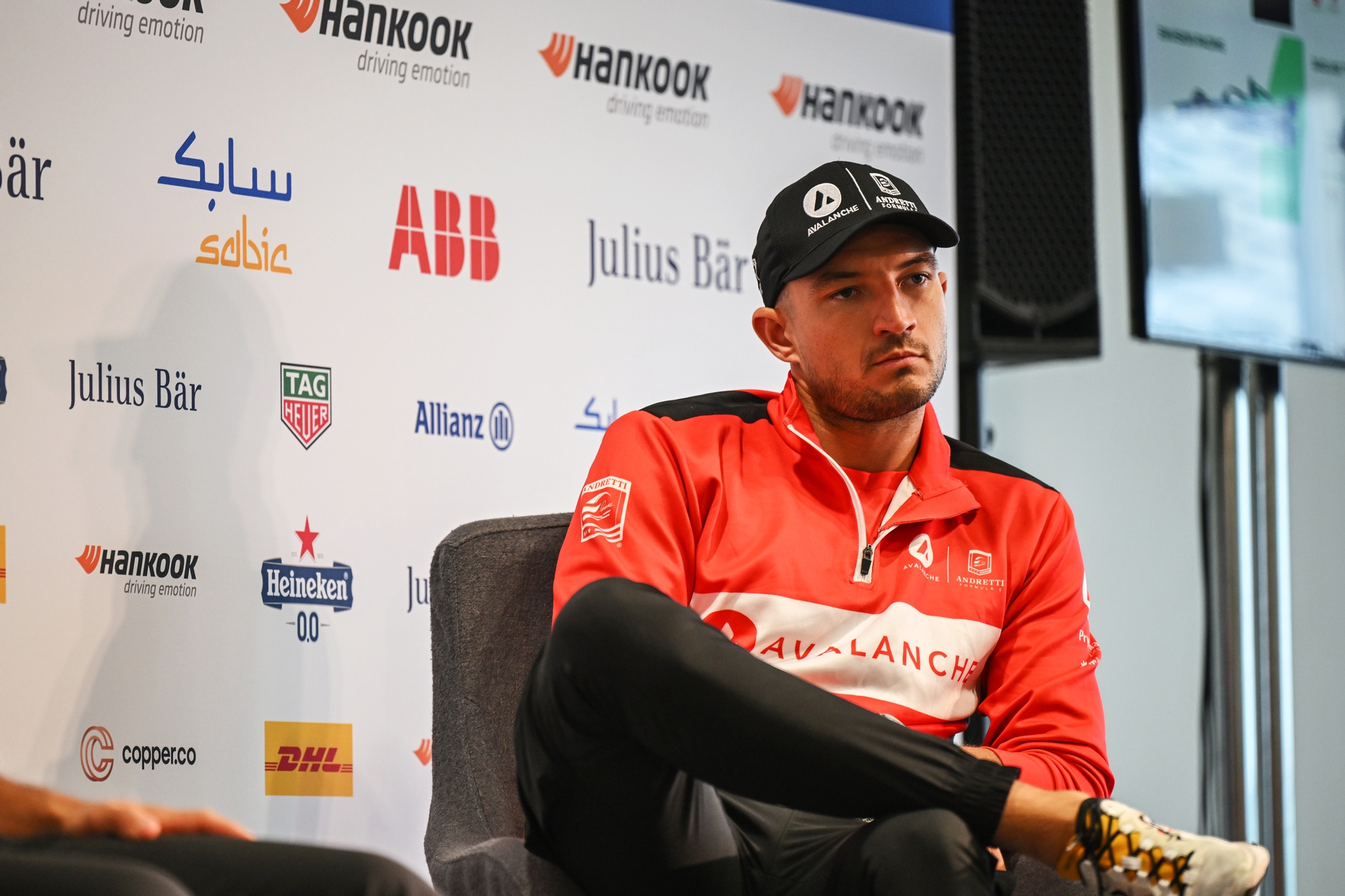 Logical, pragmatic, and probably a stance a lot of other drivers ought to heed.
And also totally in keeping with how Dennis has conducted himself as his career developed and took the tangents it has.
He was only 21 when he began moving away from the single-seater ladder despite being a GP3 and European Formula 3 race winner, instead establishing himself in sportscars across an array of series. His lack of financial resources and the weight considerations arising from his six-foot-plus height factored into that decision – more on that below.
His initial way in at Red Bull came from being an Aston Martin GT driver when the firm was a Red Bull F1 sponsor. He was still in his early 20s when those surprise Red Bull F1 test invitations cropped up, and was understandably asked then if he saw himself rejoining compatriots George Russell and Lando Norris on the F1 route.
"I'm on a different career path. I'm settled in GT3, making a living," Dennis replied at the time.
Five years on, GT3 is far in Dennis's past too. But the same wise, pragmatic approach that's rapidly turned him into a Formula E great is exactly why he wasn't willing to jeopardise his professional racing career to chase an F1 rainbow when Red Bull first put him in its car, and why he definitely wouldn't do it now.
---
DENNIS'S ORIGINAL PATH TOWARDS F1
Valentin Khorounzhiy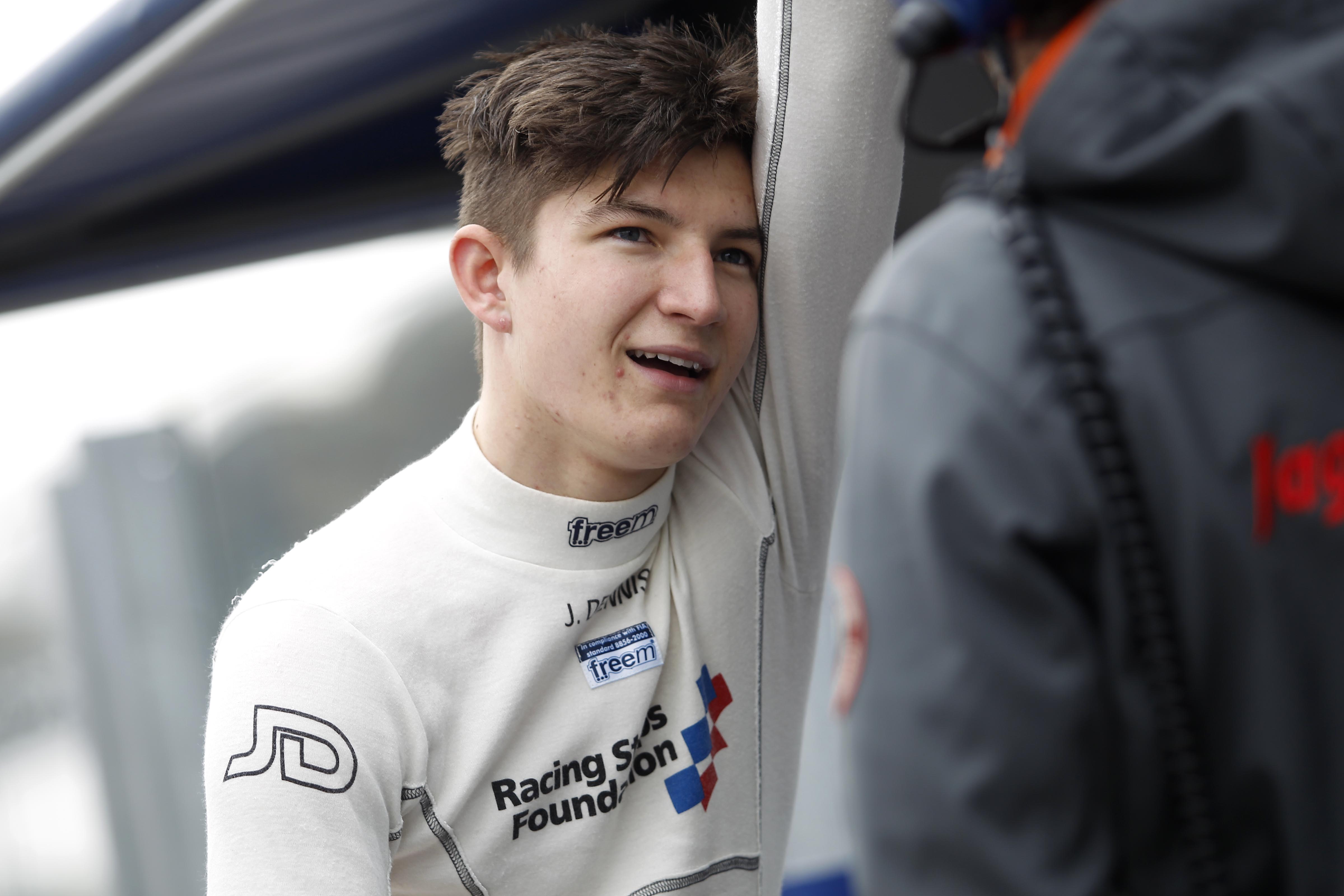 The UK-based talent funding scheme Racing Steps Foundation has been a thing of the past for several years now, but – as will have always been the plan – its alumni are continuing to stock the trophy cabinet and feature at the very forefront of motorsport.
Dennis's Formula E title might well be the pinnacle – or it would've been had fellow RSF graduate James Calado not won the Le Mans 24 Hours with Ferrari earlier this year.
In many ways, Dennis's path through the junior ranks has felt analogous to several of his RSF peers – whether it be Calado or expected Formula E returnee Oliver Rowland or IndyCar's Jack Harvey. You could absolutely squint and see pathways to Formula 1 for all of those Brits, and there were glimpses, or even prolonged stretches, in which all of them looked like valid future grand prix options.
But RSF backing was always an indicator of not having an F1-level budget in your armoury to begin with, and to overcome that any of them would have had to be consistently extraordinary.
Dennis wasn't. He was just good. He was the karting world champion in the junior U18 category – in doing so he effectively succeeded Alex Albon and preceded Charles Leclerc, which is quite the company.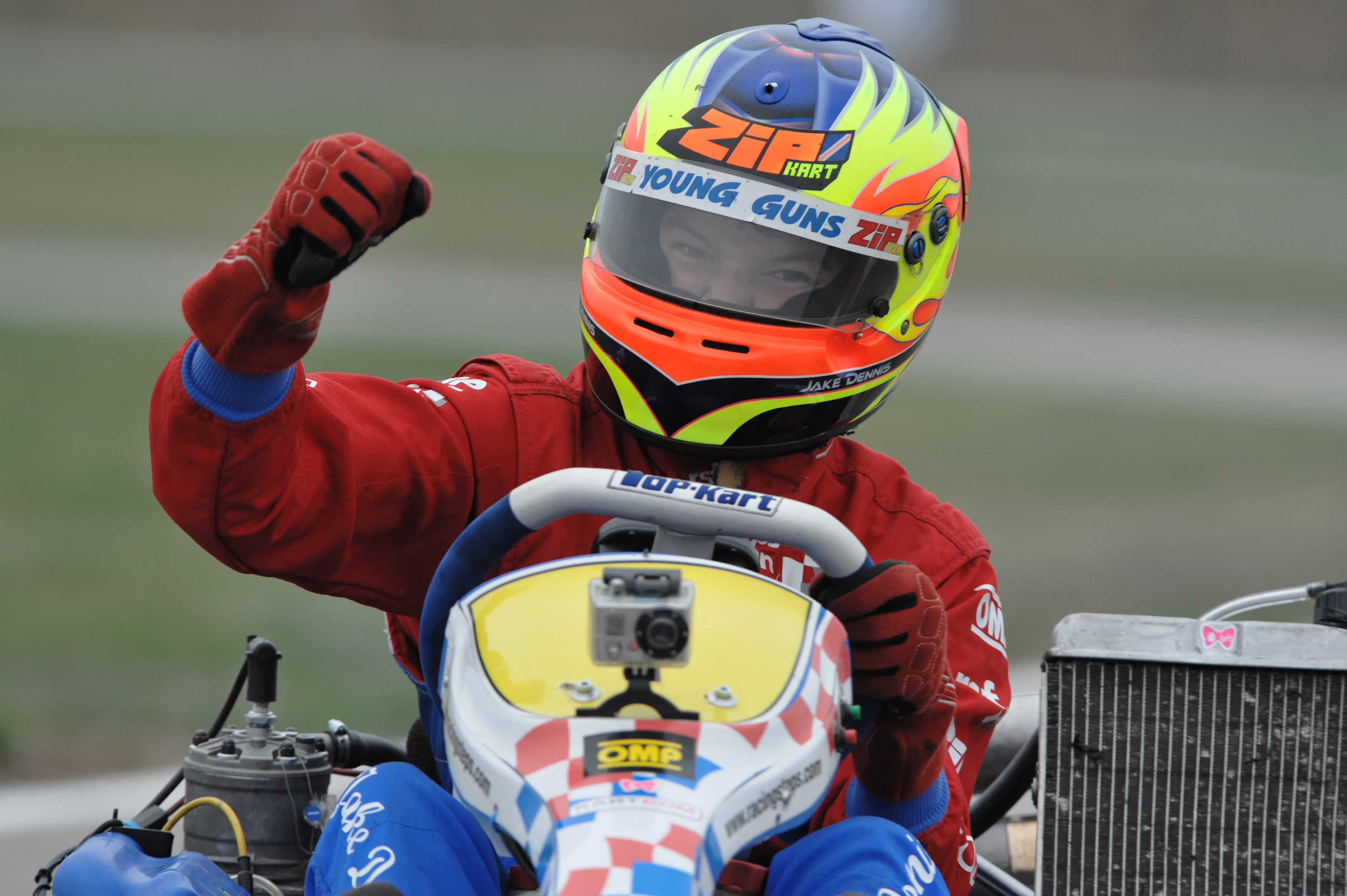 He predictably won the shortlived UK Intersteps series for his first taste of open-wheelers, then prevailed in another all-British title contest, albeit in a European series – the Northern European Cup for two-litre Formula Renaults.
Placing fourth in the main two-litre Formula Renault category the following year may sound like a climbdown – but it wasn't, not really. Pierre Gasly and Rowland duked it out for the title till the very end that year, with Esteban Ocon hot in pursuit and De Vries just behind Dennis despite a peakier season. In other words, it was a hell of a grid.
But momentum ran out with a switch to European Formula 3. Dennis' height – now at a less-than-ideal-for-a-racing-driver 187cm or 6ft1 – won't have helped at all at that point, and he was badly outmatched (for an F1-level prospect, anyway) in a first season with Carlin.
A switch to series standard-bearer Prema bore fruit the following year, but to make an F1 case with Prema you've really got to win the title – and Dennis wasn't even close, instead watching F3 veteran Felix Rosenqvist dominate.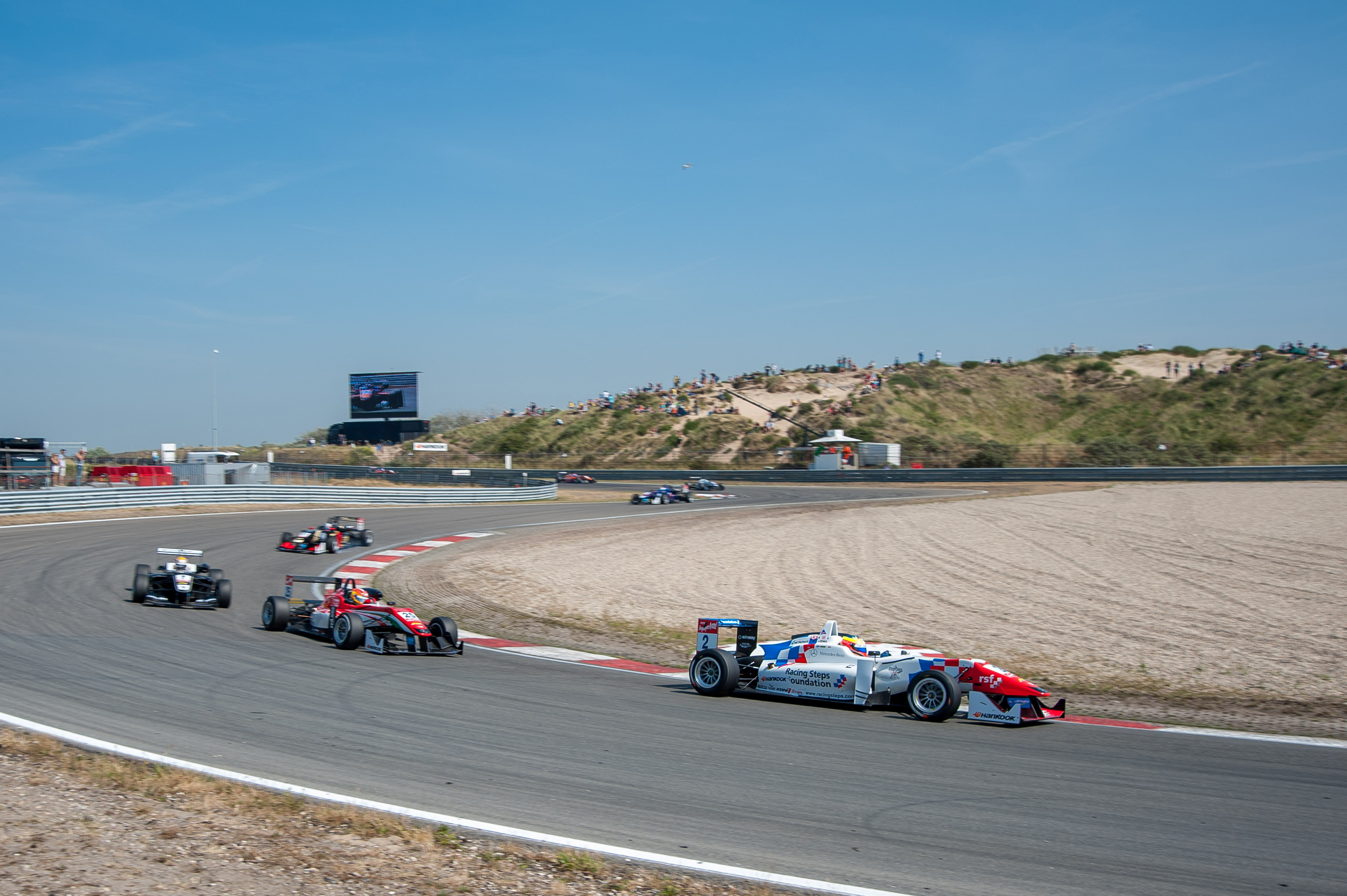 A subsequent GP3 move marked his junior single-seater swansong. The thing is, two non-championship years in European F3 leading to a GP3 switch was the exact blueprint George Russell would follow to set up his future F1 chance – and Dennis was indeed pretty good in his sole season on the F1 support ticket. The four ART cars finished first, second, sixth and seventh in the standings – and Dennis, with Arden, was fourth, arguably the form driver for the second half of the season after shaking off a patchy start.
Maybe some F1 team should've taken a punt, especially in hindsight. Dennis's Formula E success, and the speed with which he'd adapted to the category, suggest he would've made a plenty capable grand prix driver if supported further up the ladder.
But with Red Bull having just hit big on Max Verstappen, and with Leclerc pretty clearly emerging as the next big thing, it's easy to see why Dennis was more or less overlooked by the F1 world.
And maybe this past season means that was for the best anyway.