Yuki Tsunoda's frustration was clear after finishing last in the Spa Formula 1 sprint race. "I need a points finish, I need a points finish [for] the summer break", he insisted, an ambition he achieved by taking 10th in the Belgian Grand Prix the next day.
It was so important for him because of his desire to end a seven-event points drought that meant the most impressive half-season of his Formula 1 career had gone under-rewarded.
The 23-year-old was under pressure heading into the season, with Red Bull demanding an improvement in consistency and more consistent production of what it sees as his innate speed. AlphaTauri gave him limited machinery to work with, on average the slowest car and only occasionally a points threat, but Tsunoda was happy with his performances save for the lack of tangible results during that difficult run.
His outstanding drive to 10th at Spa after qualifying 11th changed that, doing a good job to hold off the quicker Alpine of Pierre Gasly to take his tally to the season to three points. On top of that, he also racked up a trio of 11th places that went unrewarded but support his claim of improved consistency this year.
"Consistency was key, especially [after] last year so I've been able to improve," said Tsunoda when asked by The Race about his form in the first half of the season.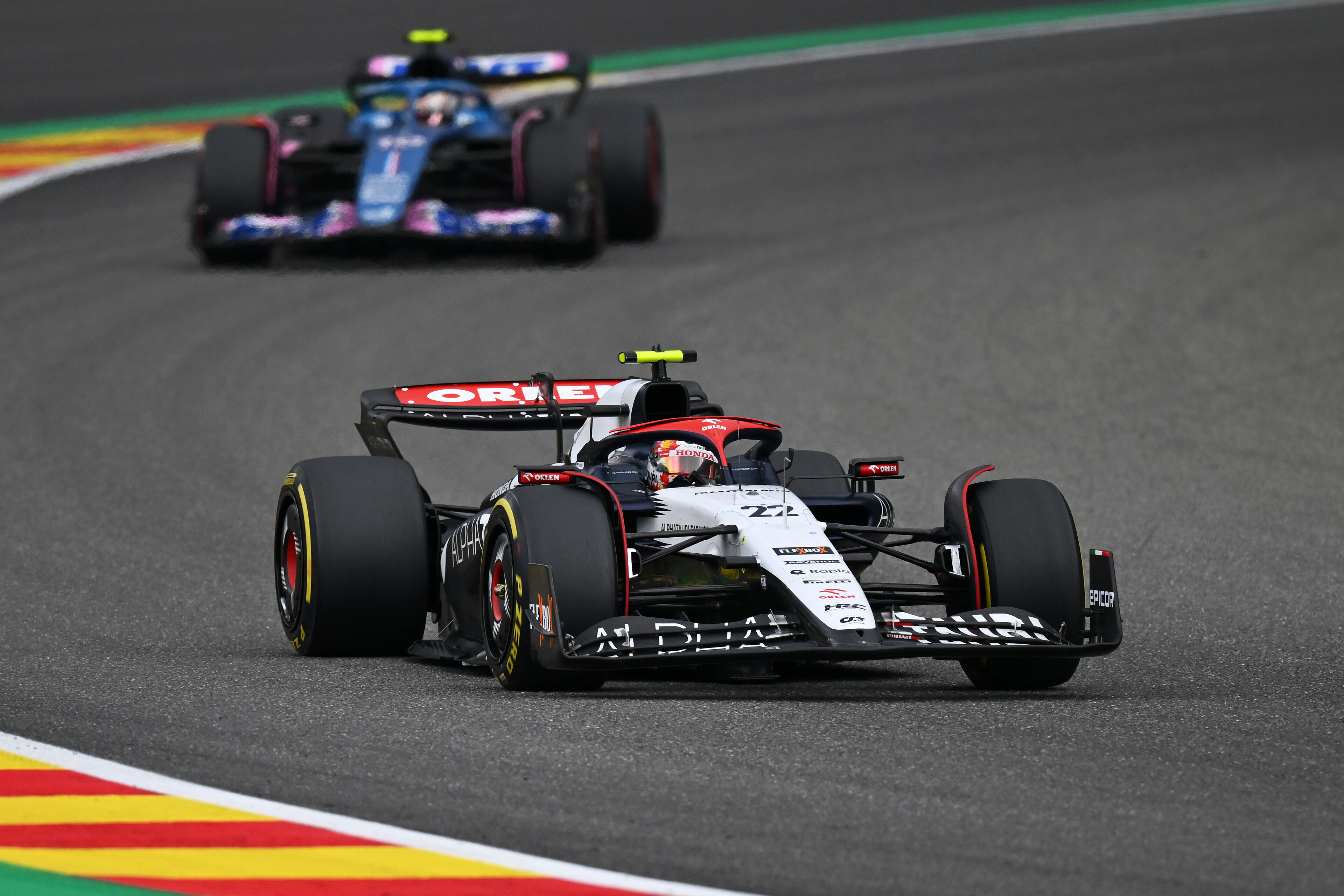 "[At the] beginning of the races, I was happy, I was slightly in a comfort zone, a kind of rhythm. After Barcelona, there were two races that I lost points in an unfortunate way and since then lost the rhythm and I recognised how much I have to improve still.
"I tried to maintain consistency as much as possible and especially today, being back to the same shape or a similar shape I had in the beginning of the season, I'm really happy and just keep improving."
The Spanish Grand Prix Tsunoda refers to was the race where he finished ninth-on-the-road but was relegated to 12th by a five-second time penalty for forcing Zhou Guanyu off the track. Tsunoda felt Zhou had pulled a fast one by taking to the runoff, but it was simply symptomatic of the Alfa Romeo driver understanding the on-track racing guidelines and outwitting Tsunoda. However, that was a strong weekend for Tsunoda.
He then had a difficult run, with an impeding penalty in Canada he felt was harsh followed by an ill-timed safety car costing him a run at the points. In Austria, Tsunoda launched a rash first-corner move at the start of the grand prix and clipped Esteban Ocon's Alpine, suffering front wing damage that led to him going off at Turn 4. He also had a mishap in FP1 in Hungary that cost him his new-spec front wing, albeit still showing better underlying pace than new team-mate Daniel Ricciardo that weekend even if the results didn't show it.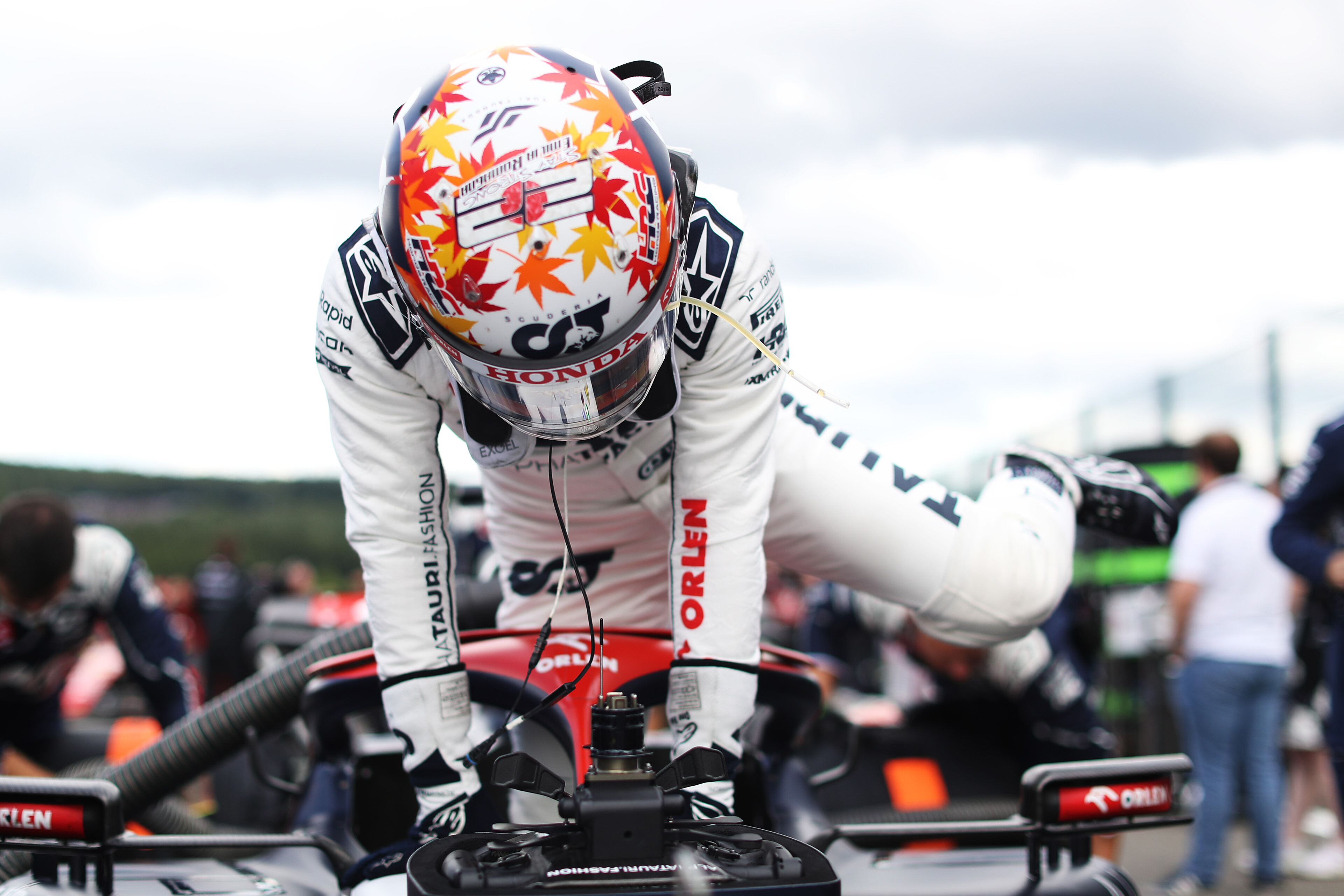 That difficult run was at the heart of Tsunoda's desire to sign off the first half of the season with a point. The extra pressure of Ricciardo's arrival having comfortably had the edge over Nyck De Vries also played a part in that and Tsunoda sees the Spa result as laying down a marker that he's not planning to roll over and let Ricciardo assert himself.
"This current situation is completely new for me and I'm learning a lot, especially getting challenged by an experienced driver," said Tsunoda. "And that experienced driver is not like a normal experienced driver, he's just a top driver, and we know that he's fast. But also how he's behaving in the team, probably opposite to me.
"There's lots of things to learn from him, and also a bit of pressure for myself. Probably that kind of makes a rushed feeling and a couple of mistakes the last couple of races. Being able to put it all together in the last race was not easy, but I'm just happy and feeling ready to fight with him in the second half of the season."
Tsunoda's future remains uncertain, although his strong first half of the season means he's likely set himself up for a fourth season with AlphaTauri. But he's well aware that the battle with Ricciardo could have a big say in his future.
It should be no surprise that he's started well against Ricciardo. While Pierre Gasly was clearly the stronger AlphaTauri driver in Tsunoda's first two seasons, as last season progressed there were signs that Tsunoda was dealing better with the limitations of the AlphaTauri. Then, as now, the car was tricky to drive in the slower corners, particularly in the late-entry phase where rear instability kicked in then with mid-corner understeer, but at times it limited Gasly more than Tsunoda.
Tsunoda still has work to do, particularly if he's to make a case for promotion to Red Bull in future, but judged by the first 12 events of 2023 he is still improving and showing signs of evolving into the driver that his F2 and F3 form hinted at.
And while the results are modest, you can argue that scoring three points in an AlphaTauri is overachieving relative to the machinery. That's why he was so happy to pick up that 10th place at Spa that, to his mind, confirmed he'd weathered the difficult spell and was back in the rhythm that made the early stages of the season so strong.