Yuki Tsunoda is impressing in Emilia Romagna this week, just not in the way anybody would have expected or wanted.
The AlphaTauri driver has stayed in the area in the wake of Formula 1's cancelled Imola race to assist with the relief effort in his team's hometown of Faenza. It was a reminder of the off-track merits of a driver who has been increasingly impressive on-track this year.
Had the Emilia Romagna GP gone ahead, this weekend would have been an opportunity for Tsunoda to demonstrate his rising value to AlphaTauri. Two points from five races really do not do justice to the work the young Japanese driver has done.
In a thoughtful and borderline emotional media session at the previous race in Miami, where he would rack up his third 11th-place finish of the year in a car that has only been good enough to let its drivers feed off scraps, Tsunoda revealed how much stronger he feels mentally this year and the benefits he feels that has brought.
"The mindset towards racing has slightly changed," he says. "I care more. I care, or enjoy, much more than what I was feeling in the previous years in my racing career.
"I know how much racing means to me, and also how much Formula 1 means to me, which until two years ago I didn't feel as much as now.
"I was obviously focusing, but if I look back at it, I don't think I was able to give full performance, full strength, full effort to every race."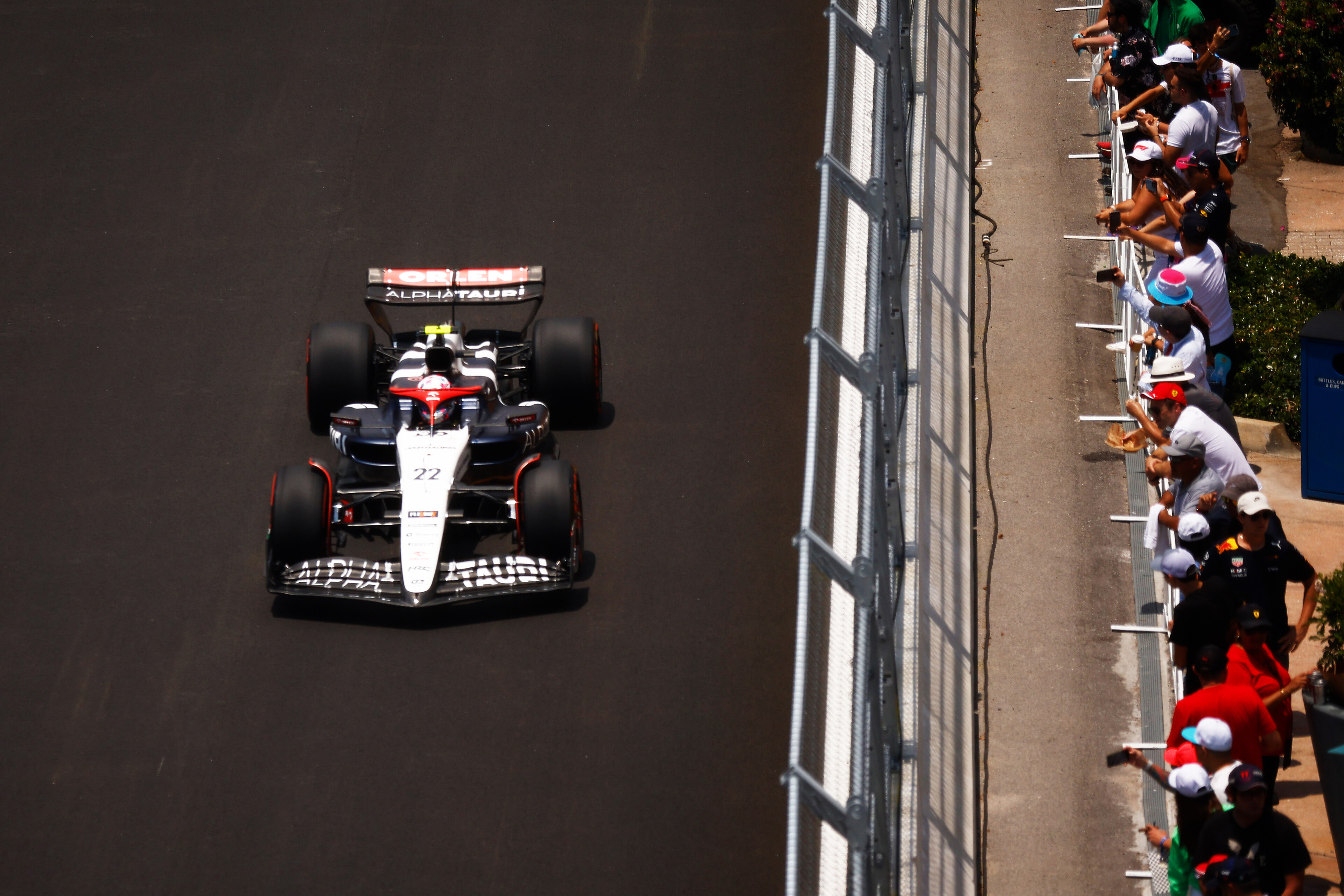 It is a surprising admission from an F1 driver and may be interpreted as Tsunoda not being as invested in racing as he should have been.
Especially as this is a driver who hated going to the gym and underestimated how difficult F1 would really be.
But Tsunoda's mindset is not quite a manifestation of the same thing. Instead, it relates to going through a very difficult time in 2022 that made him realise something specific.
A peculiarity of last year was the drawn-out process of Tsunoda being confirmed for 2023. Especially as team-mate Pierre Gasly (who eventually left anyway) had been formally announced in early June.
"The team didn't announce my contract, and I didn't know what's going on myself – just literally didn't have any control," Tsunoda says.
"That's why I was not feeling good mentally. Like, most nights I didn't sleep well.
"That stress and tiredness didn't help at all in the race. Those things I don't have to worry about [now]."
The exact details have never really been established, although Tsunoda hinted last year there were some complications relating to Red Bull and Honda.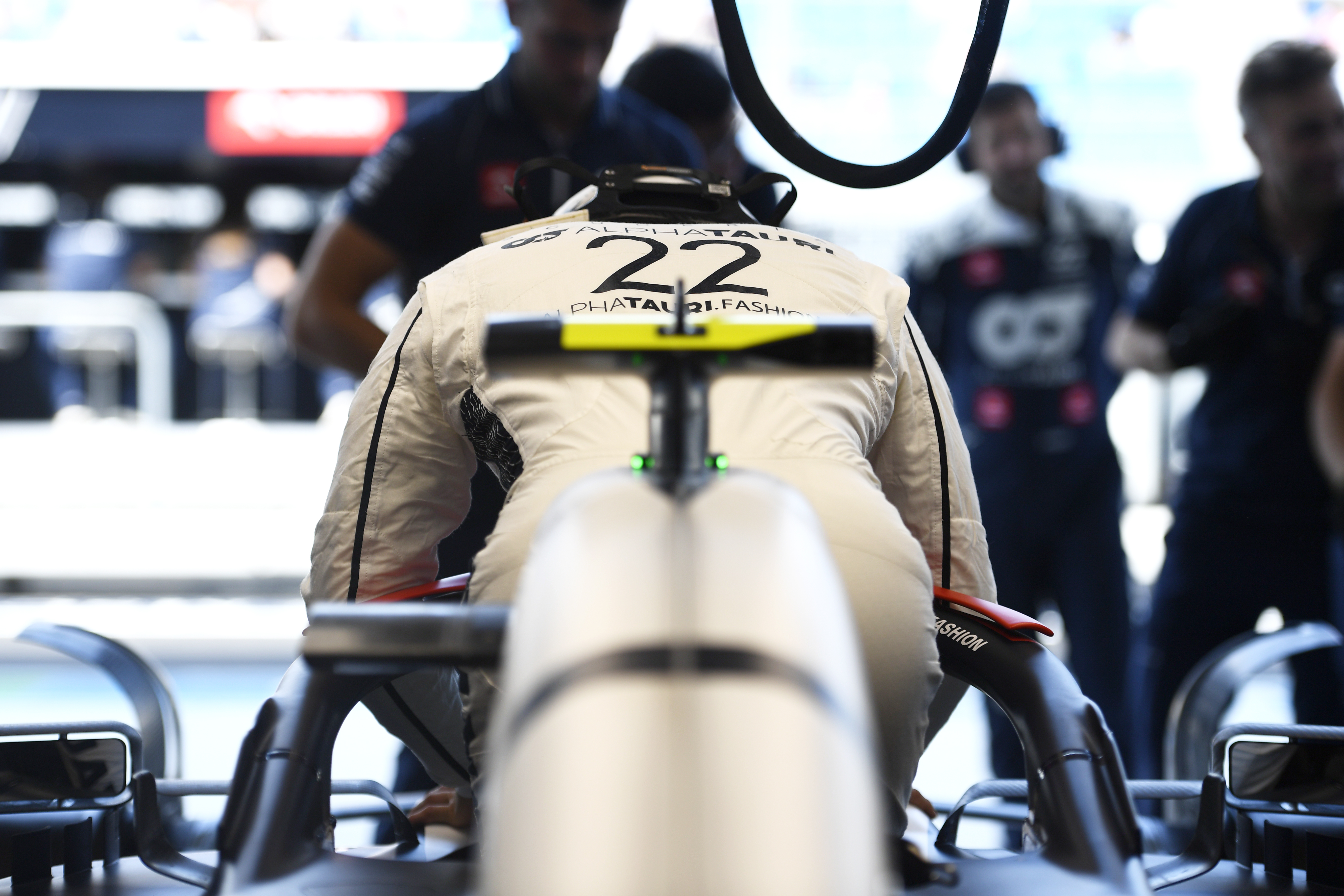 Tsunoda's seat is Honda funded so his 2023 position may have been part of, or simply delayed by, the negotiations around the extension of the Red Bull-Honda engine supply deal to the end of 2025.
Whatever the specifics, the likelihood is that Tsunoda's place was simply not guaranteed. He wasn't performing as well as he could have, despite improving on the low points of his rookie 2021 season.
The longer the uncertainty lasted, the harder he found it to perform. It was a vicious circle. And that whole saga made Tsunoda realise how vulnerable his position was, how much he wanted to keep his seat – and above all else, how he just wanted to make sure that whatever happened he would not look back wondering if he could have done more.
"This is my third year, and [I could lose my seat] if I was to keep doing what I was doing until last year, especially the first half of the season, if I'm not performing well as much as I want to, I should do, and I know I can do," he says.
"Every race I had last year I was feeling like I could have more. And especially in the third year, anything can happen, and if you keep doing it like that, you lose your seat.
"So I was able to rethink how much Formula 1 means to me, and motorsport means to me. Something changed. I want to enjoy it and to give my full performance.
"If I lose with that, at least I'm able to give my full performance every race and that helps.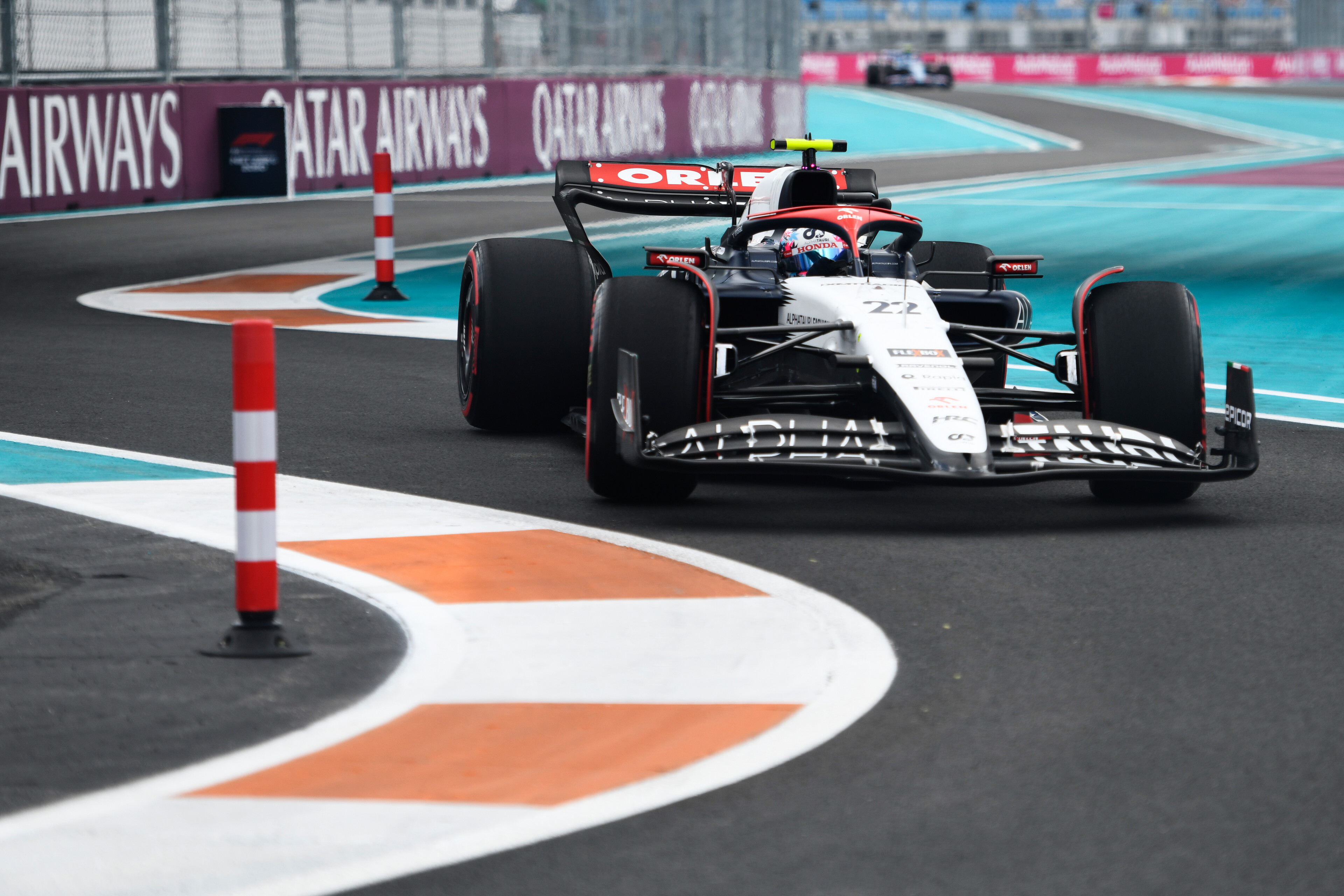 "I saw a couple of documentaries and I don't want to be the guy having a lot of regrets that I wasn't able to give full performance in Formula 1, and now I'm not in Formula 1 anymore.
"Those things, mostly mindset, makes me stronger and now is the time to really change myself on the professional side.
"I just need to be relaxed as much as possible. The main thing is to enjoy it, and every race I give my full performance, full effort."
There was an obvious uptick last year once his future was settled – he did a good job in his home race in Japan, where he outqualified Gasly, then finally ended a very long point-less run with 10th in the United States. Over those final five races he beat Gasly 3-2 in qualifying and 3-1 in the races they both finished.
This is far too easily dismissed by some as evidence Gasly slacked off once his move to Alpine was known (as that happened at the same time Tsunoda's future was settled). The way Tsunoda's form has continued into this season suggests it was a genuine improvement on his part.
Rookie Nyck de Vries, a world champion in Formula E and a Formula 2 title winner, has had brief glimpses of rivalling or even eclipsing Tsunoda but, for the most part, has been comprehensively bested by him. There was a lot of pressure on Tsunoda to do that this year and the way he has started means it is De Vries, not Tsunoda, whose future is already being questioned.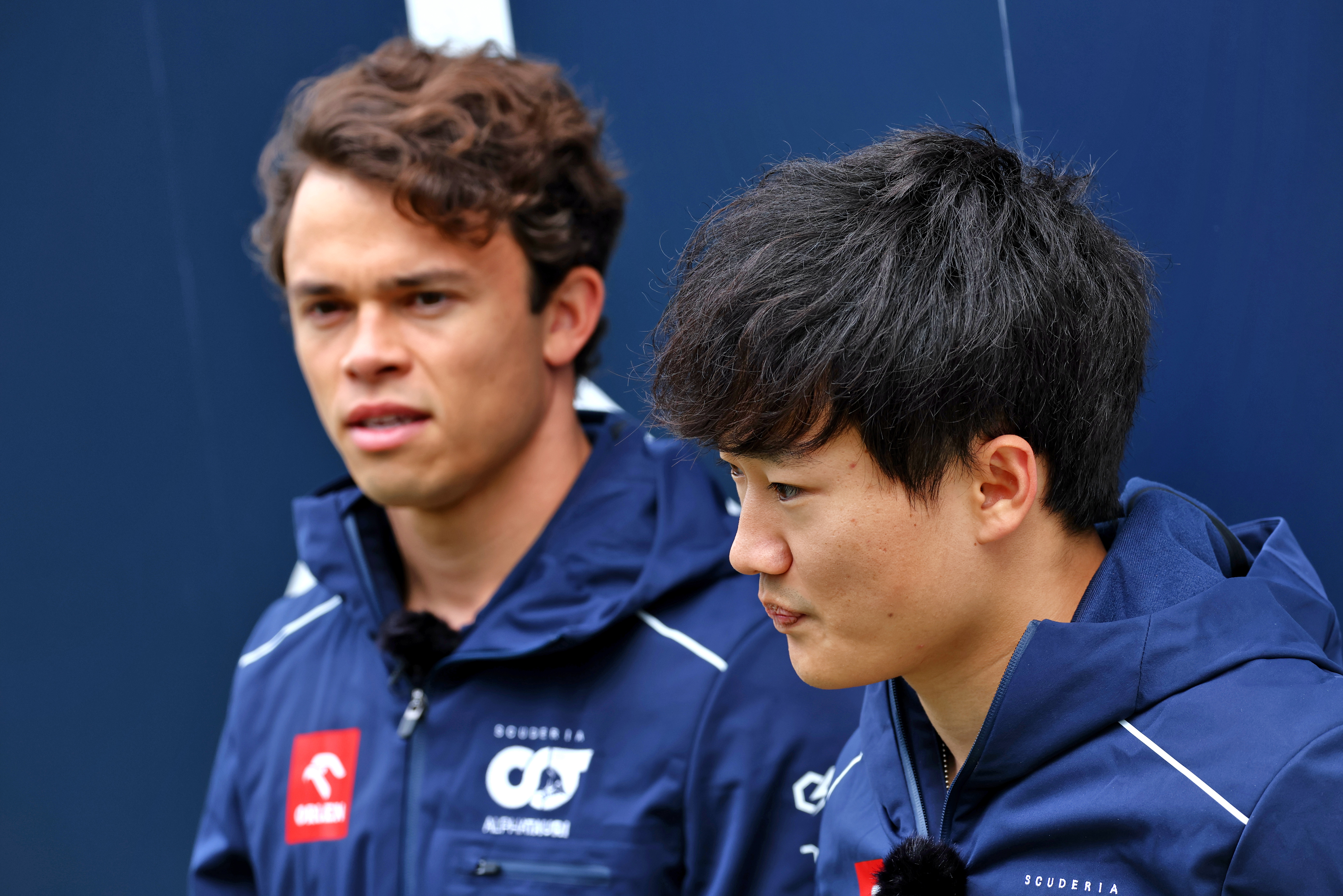 Clearly, the importance of this year was not lost on Tsunoda over the winter. But it is interesting to hear him stress how it's not necessarily the end goal – saving his seat – that is driving him. It sincerely is the desire to ensure he has given his best (or "full effort", as he puts it).
"Some races I was [giving my full effort]," he says about previous years. "But when I look back, especially the time the team didn't announce my contract, between Azerbaijan and Japan it was quite a long time.
"I got distracted a lot with other things. At that moment, I forgot to enjoy Formula 1.
"It felt like I was just driving for the team boss or to get a contract or whatever, and it shouldn't be like that.
"When I look back at when I was having good results in the first half of the season, I was actually enjoying it.
"This is what I feel is the most important thing."
That has clearly fed into this year too. One stand-out part of Tsunoda's driving this season has been his car positioning and opportunism in battle.
It was well exemplified in Miami. After qualifying poorly on a trickier weekend for the team, he avoided getting sucked into De Vries's error at Turn 1 then later around the lap pulled off two great, aggressive moves on Lance Stroll and Zhou Guanyu.
The Stroll move had to be completed in stages, first lining him up onto the sweeping run through Turns 9 and 10 (where Tsunoda was astute enough to lift instead of risk going for a gap between the Aston Martin and the wall that looked like it could close) then going around the outside through Turn 11 and finally completing the move into the tight Turn 14 left-hander after they went side by side.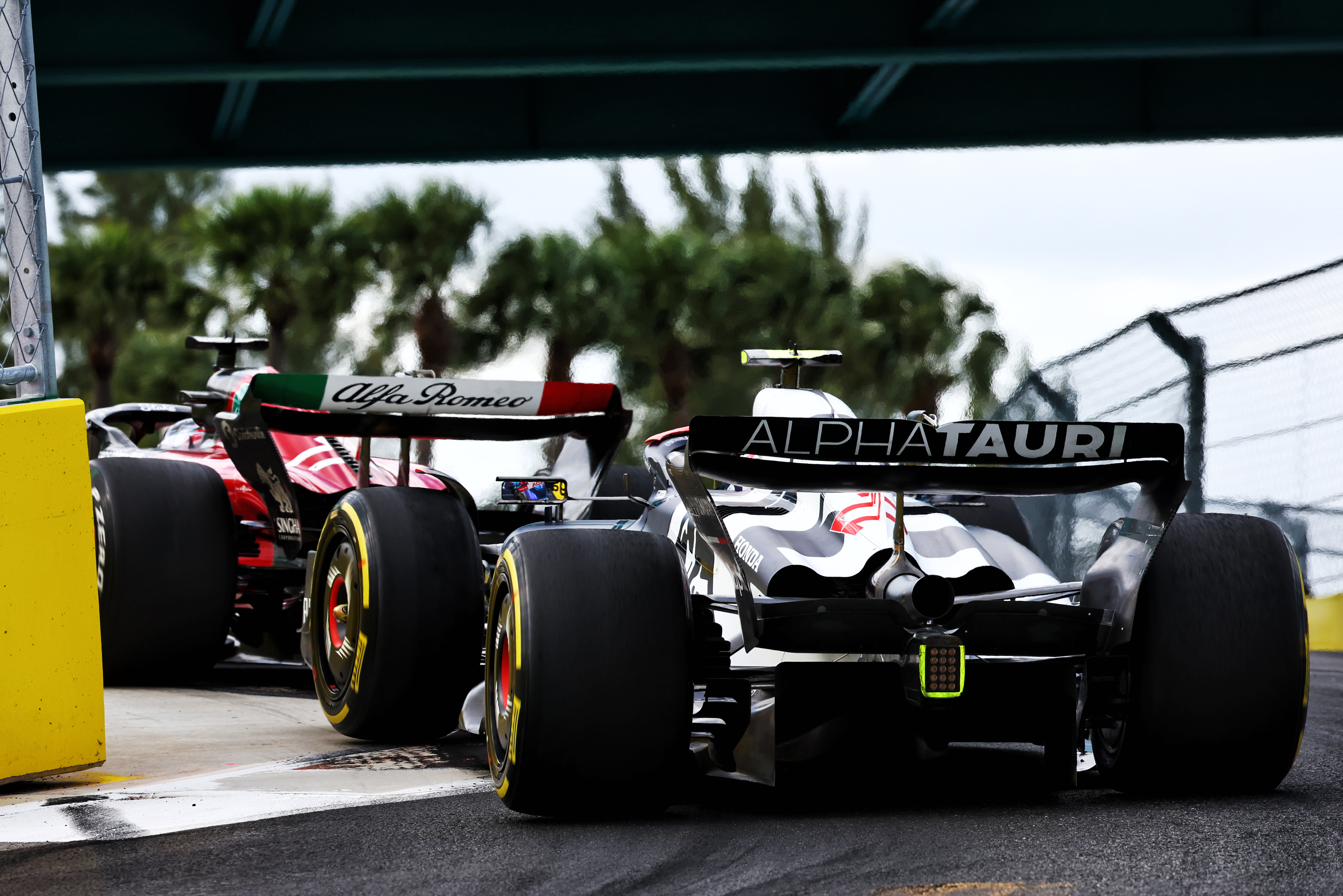 Tsunoda turned that into an attempted move on Zhou too and, though the Alfa Romeo driver fought back on the inside into Turn 16, Tsunoda had a good run down the penultimate straight, moved to the outside as Zhou defended, and braked extremely late to seal the place.
In that race, Tsunoda used the long first stint on hard tyres to overcut two more cars then pass two more on fresher tyres at the end. He was nearly rewarded for his efforts with a third point of the season but instead had to settle for another 11th place.
Though there will inevitably be imperfections within this drive, it is difficult to see how Tsunoda could have achieved more in what was the ninth-fastest car in qualifying.
Whether it's his improved headspace, his status as de facto team leader as the more experienced of the two drivers, the new position of his team very clearly being an underdog at the moment with reduced expectations or a combination of any such factors, Tsunoda does appear to be getting very close to the maximum out of his car in each grand prix.
The fact he beat Stroll in a straight fight from the back of the grid is an example of that – the Aston Martin is very obviously a far superior car, yet over 57 laps in Miami Tsunoda undeniably extracted more from his inferior machinery.
Even if he does underachieve slightly in other parts of the weekend (the off in practice in Melbourne that cost him the new floor, or the weaker qualifying in Miami) he tends to rescue things with a combative yet smart race drive.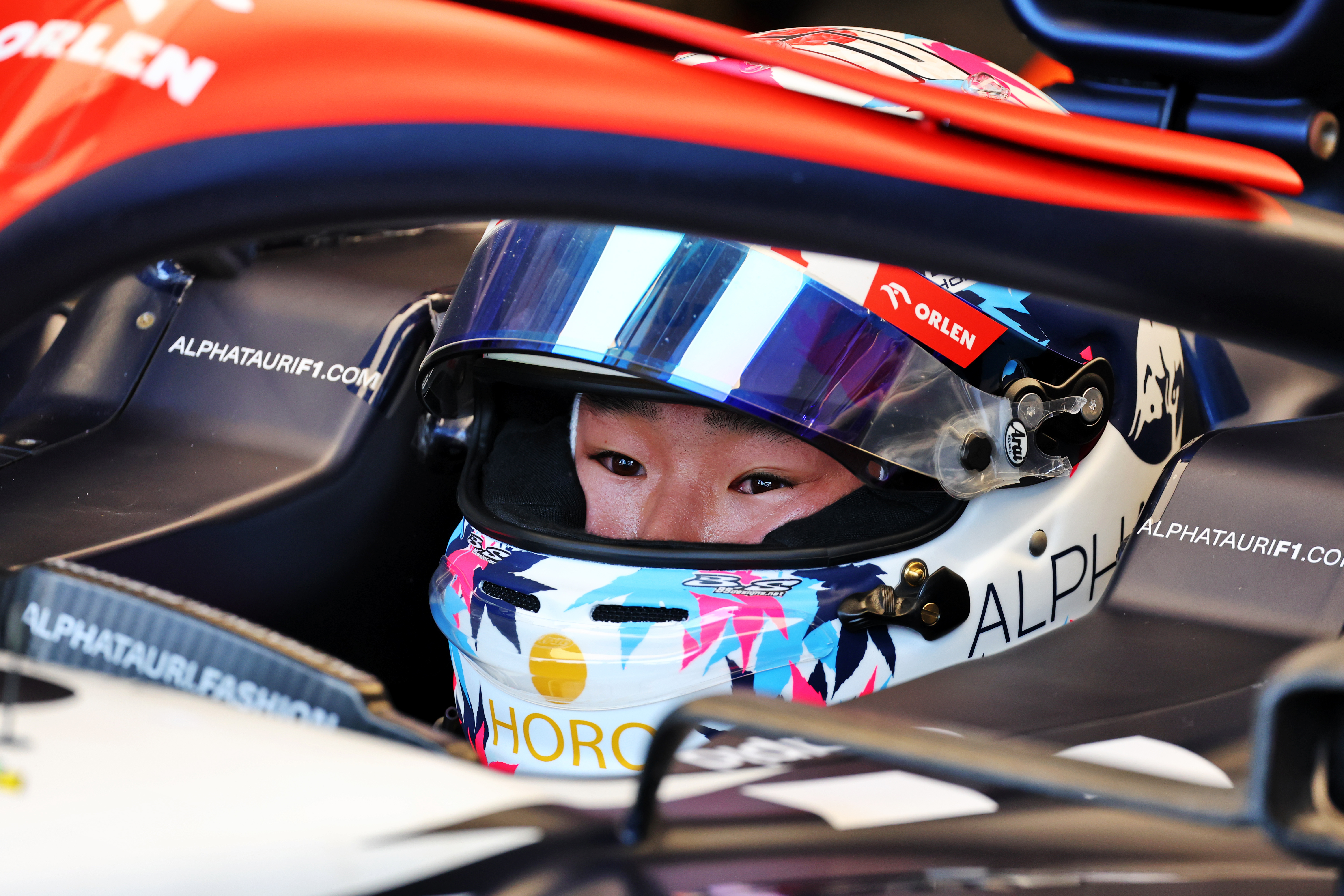 What Tsunoda wants from this season is to leave his team in no doubt that, having lost mainstay Gasly to Alpine, it has a driver who will get the results the car is capable of.
"It's my third year and they lost Pierre, they want someone to trust," says Tsunoda.
"Especially when currently we're struggling for performance.
"I want to at least be comfortable, as much as possible, so [they know] that 'whatever the car gives to Yuki, at least he'll 100% extract the performance from the car'.
"I want to feel that way. I don't want the team to worry about the driver's performance. They didn't have to much when Pierre was here.
"If Pierre was struggling as much as I did in 2021, I think the team would be in a much worse mood and negative energy.
"I want to be that person in the team. I'm feeling more leadership, getting closer to what Pierre was having. It's good, it's what I have to be."
It is tempting to wonder what a motivated Gasly might be doing in that team this year but if he were to make Tsunoda look ordinary then it would mean De Vries is an absolutely lost cause as a driver, which isn't the case at all.
However small the sample set is, after just five race weekends, Tsunoda has been a dependable and extremely effective driver in a very competitive midfield. There has clearly been a step from last year, which already benefited from an upward trajectory near the end once his contractual situation was resolved.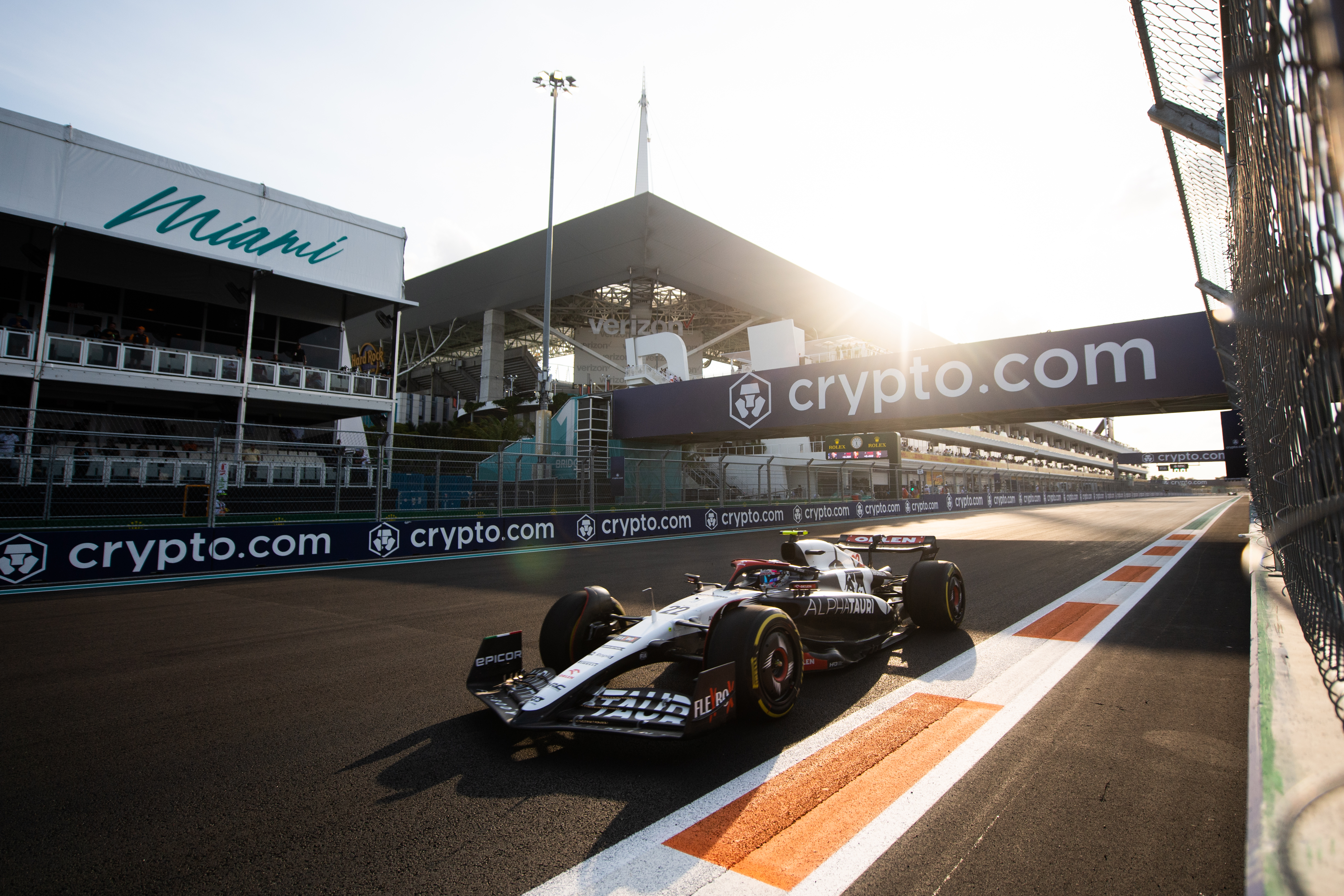 He is doing all that can be asked of him. If this is maintained, Red Bull should have no reason to revive the career uncertainty that hurt Tsunoda so much last year.
"I wouldn't say it had a huge impact, it was like a small thing every day," he says. "Sometimes you have to think about it and you don't want to think about it.
"I'm not driving for contracts, I'm driving to show my performance, that I'm the best.
"I still believe I'm one of the best and I want to prove that by my results and my driving."