When it was announced in late 2020 that Yuki Tsunoda was heading to Formula 1 with AlphaTauri for the following year, ending a six-year period with no Japanese representation on the grid, we decided to rank the 17 Japanese drivers who had raced in F1 up to that point.
Now Tsunoda has earned a fourth year in F1 for 2024 - news that was announced during his home weekend at the Japanese Grand Prix - we've taken a third look at that list and adjusted Tsunoda's position (he was placed sixth last year) based on his achievements in his short F1 career so far.
As we focused on those who actually raced in F1, there was no place for the person who would have been the first Japanese driver to start a grand prix had his Maki not suffered an engine failure in practice after participating in first qualifying at Zandvoort in 1975: Hiroshi Fushida.
While none of the 18 Japanese drivers to have raced in F1 so far have won, some have been hugely popular – and very fast – additions to the grid.
Here's our updated ranking of Japan's F1 drivers based primarily on their achievements in F1, but also factoring in their contribution to the country's story in grand prix racing.
18 Taki Inoue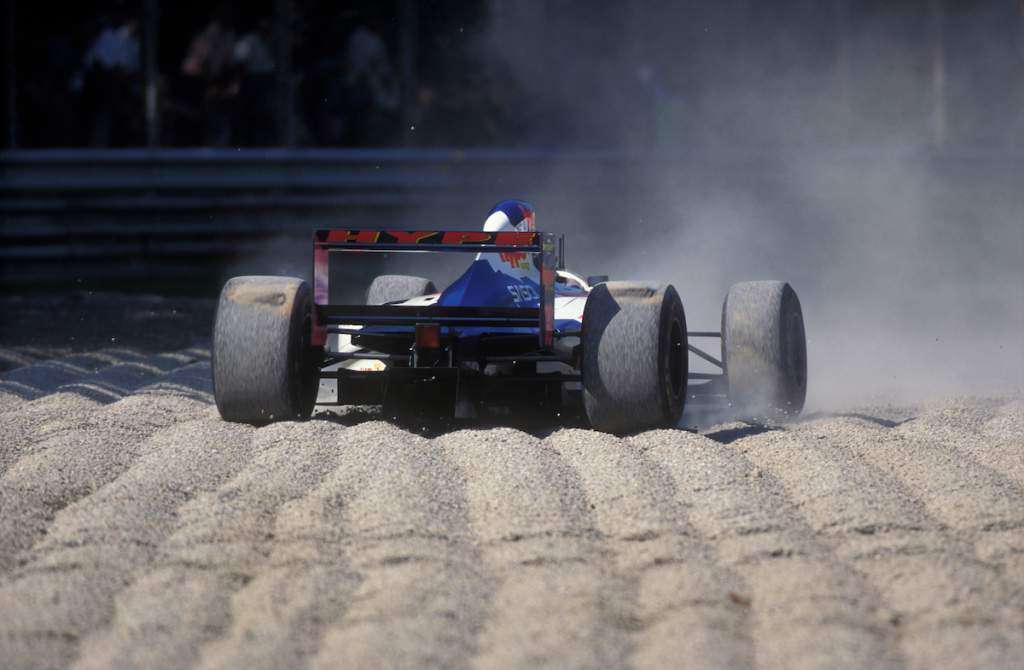 Inoue has become a cult figure in recent years by embracing his status as F1's most famous no-hoper. He once voted for himself as the worst F1 driver of all time, so who are we to argue?
He certainly struggled, as you would expect from a driver whose junior single-seater career was poor, but at least managed to outqualify Max Papis – no slouch – three times in their seven races together as team-mates during his full season with Arrows in 1995.
Inoue did make an impact for other reasons. In Monaco, while his Arrows was being towed back to the pits, rally driver Jean Ragnotti crashed a Renault Clio course car into it. The car, complete with Inoue, who was thankfully still wearing his helmet, flipped and although he escaped largely unscathed the rollhoop was damaged.
Later that year he was struck by a trackside response vehicle in Hungary while returning to his stricken car with a fire extinguisher.
He was set to continue in F1 with Minardi in 1996, only to lose a sponsor before the season started and lose the seat.
17 Yuji Ide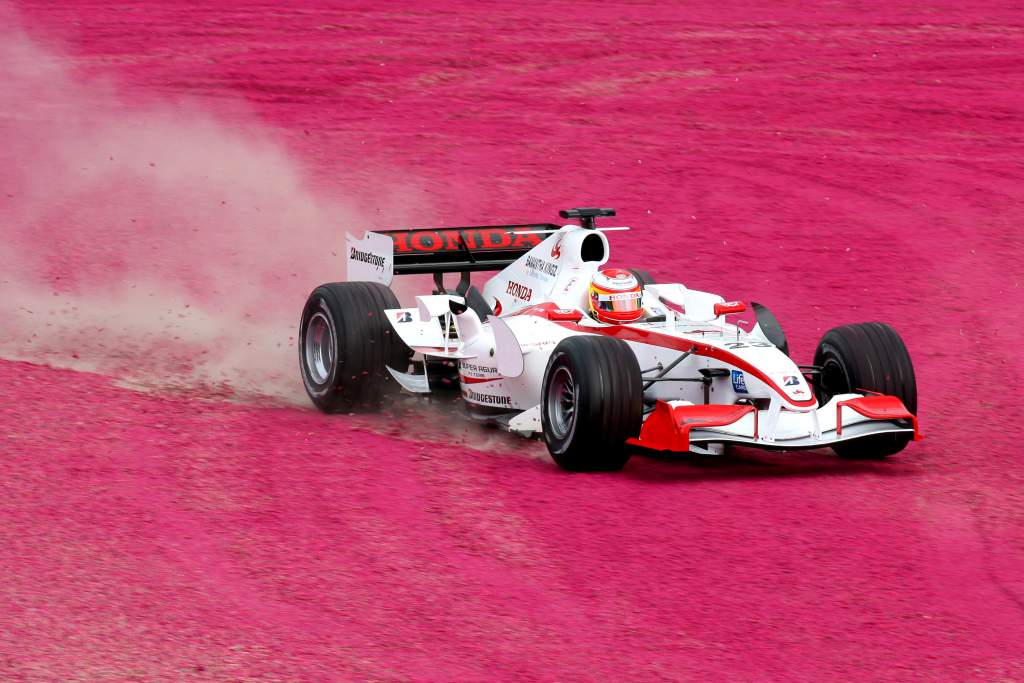 Ide was a race winner in Japanese F3 and Formula Nippon – finishing second in both series during his career – but derided for his brief F1 stint.
During his four outings with the nascent Super Aguri in 2006 he was 2.5s on average slower than team-mate Takuma Sato in qualifying.
His superlicence was withdrawn after he booted the Spyker of Christijan Albers into a roll at the Villeneuve corner on the first lap of the San Marino Grand Prix and that was the last F1 saw of him.
A more capable driver than he was made to appear, Ide had no chance to show it with little testing and in what was very much the second car of the hastily-formed Super Aguri team.
Given a fairer crack at F1, he wouldn't be placed nearly last in this ranking.
16 Kunimitsu Takahashi
A race winner in both 125cc and 250cc grand prix motorcycle racing and widely regarded as the father of drifting, Takahashi had a one-off outing in the 1977 Japanese Grand Prix in the Tyrrell 007 that had been used by Kazuyoshi Hoshino the previous year.
He didn't have an easy weekend, with Cosworth engine troubles holding him back, but he qualified 22nd and made it to the finish in ninth place, two laps behind winner James Hunt on a weekend when he had little opportunity to show his qualities.
His Team Kunimitsu squad races in Super GT to this day. It ran Jenson Button and Naoki Yamamoto to the title in 2018 and won it again with Yamamoto and Tadasuke Makino two years later.
15 Sakon Yamamoto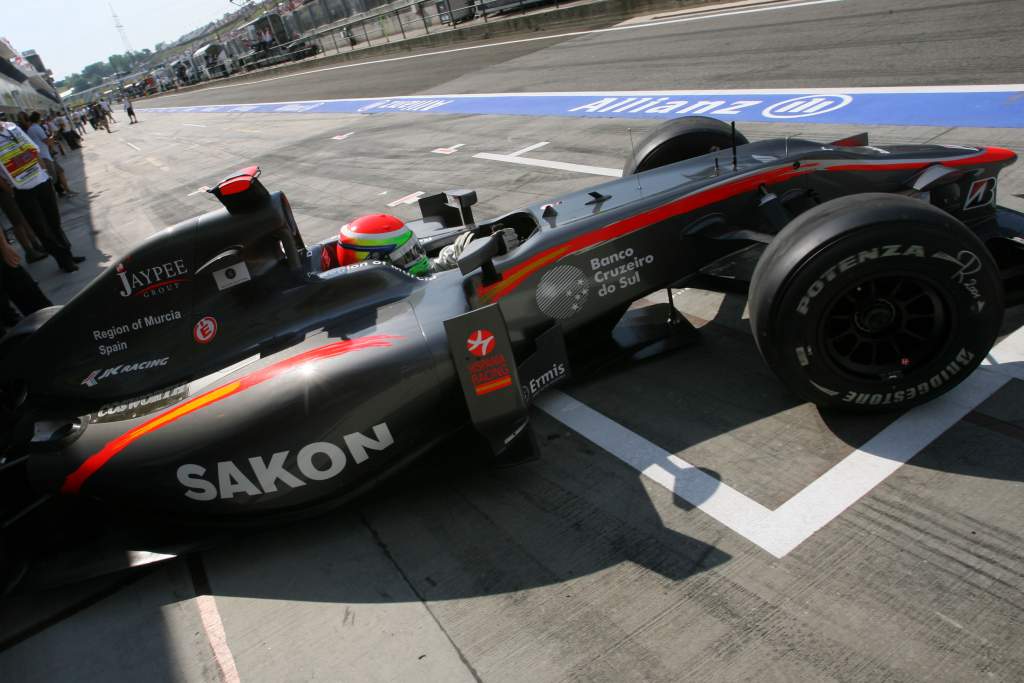 The well-financed Yamamoto broke into F1 with a Friday appearance for Jordan at Suzuka in 2005 after an unremarkable junior single-seater career with just a single victory in the 2004 Japanese Formula 3 finale at Motegi on his CV.
He had three spells as a race driver in F1, all seven-race stints in the second half of seasons, and made his debut in 2006 after taking over from Franck Montagny in the second Super Aguri.
History repeated itself the following year when he claimed the Spyker vacated by Markus Winkelhock after the famous 2007 Nurburgring race. But he made little impression during those outings.
It was the same again in even more limited machinery with HRT in 2010, Yamamoto paying $500,000 per race for seven outings in the second half of the season.
His F1 career ended with a long-forgotten stint as Virgin reserve driver in 2011.
14 Toshio Suzuki
Suzuki brought money for two late-season outings for Larrousse in 1993, which proved to be the sum total of his F1 career.
A fine performer in sportscars, winning the Daytona 24 Hours and coming close at Le Mans, he qualified within four tenths of a second of team-mate Erik Comas at Suzuka but problems in both sessions in Adelaide left him at the back of the grid.
Suzuki finished both of his outings, which was all that could realistically be expected, and went on to win the Japanese F3000 title in 1995.
A good driver, but had little opportunity to show it in F1.
13 Hideki Noda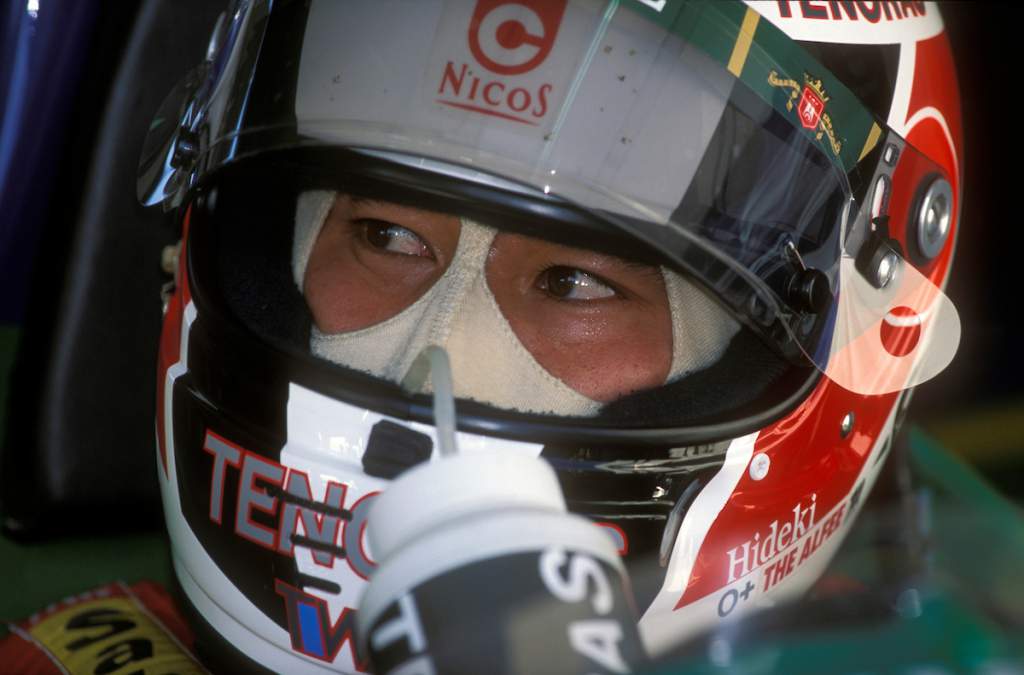 Noda had a patchy junior single-seater career, although he had claimed a win in British F3 and a podium finish in International F3000 when he made his F1 debut with a three-race stint at Larrousse in 1994.
These were the ailing team's final outings in F1 so little was possible in overall results, but he showed respectable pace at Jerez then matched team-mate Comas in qualifying at Suzuka before going off on the first lap in the torrential rain.
He managed only 23 racing laps in his three outings, but he outpaced new team-mate Jean-Denis Deletraz in Australia and proved perfectly respectable in F1.
Noda was set to race for Simtek for at least part of the 1995 season before losing sponsorship as a knock-on effect of the Kobe earthquake, although he was later in the running for a return with Forti Corse. His daughter Juju currently races on the junior single-seater ladder.
12 Noritake Takahara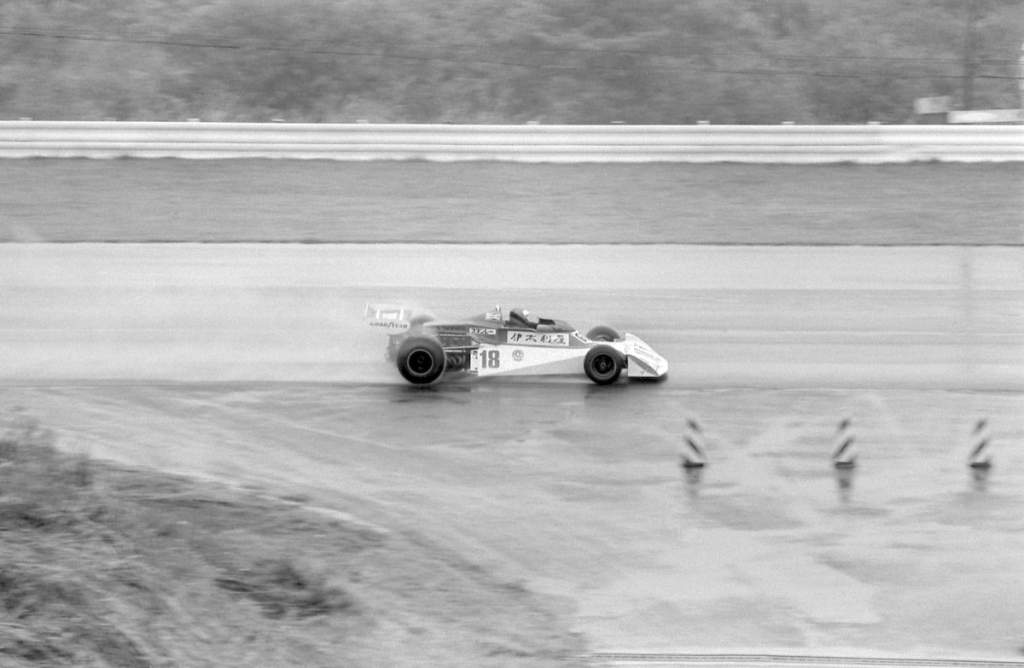 Takahara, twice champion in the Formula 2000 series that is the original ancestor of today's Super Formula and hugely successful in domestic sportscars, became the first Japanese driver to start an F1 race in the 1974 International Trophy at Silverstone, finishing 11th in a factory March.
But his only two world championship outings were on home soil in the Japanese Grand Prix.
At Fuji in 1976, he qualified 1.17s off Surtees team-mate Alan Jones and finished a thrice-lapped ninth in sodden conditions.
The following year, driving for Kojima in one of the Japanese team's only two grands prix, he crashed out on the second lap of the race in avoidance of a wheel flung back onto the track by Mario Andretti's shunting Lotus.
11 Shinji Nakano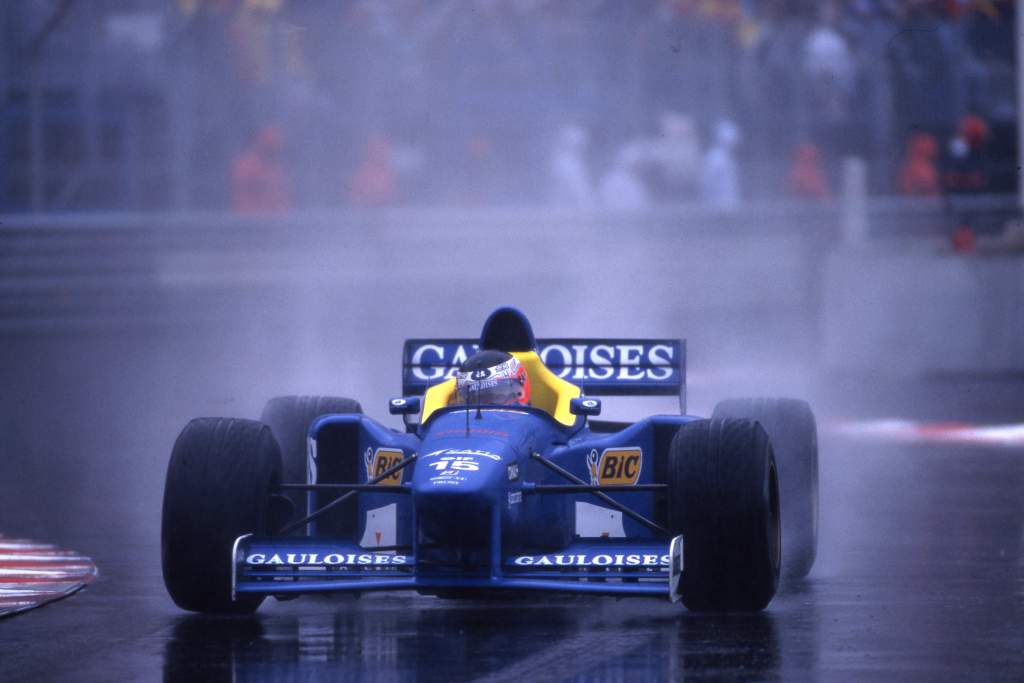 Nakano broke into F1 with Mugen-Honda-powered Prost in 1997 off the back of a solid but unremarkable junior single-seater career and did the job expected in his first season.
While not having the same turn of pace as Olivier Panis and Jarno Trulli in the other car, he did at least pick up two sixth places – one of them notably after a last-lap clash with Eddie Irvine's Ferrari at the Hungaroring.
His second and final season with Minardi was point-less, although he was on average a quicker qualifier than team-mate Esteban Tuero.
Save for occasional test outings for Jordan, that was it for Nakano's competent but unremarkable F1 career.
10 Masahiro Hasemi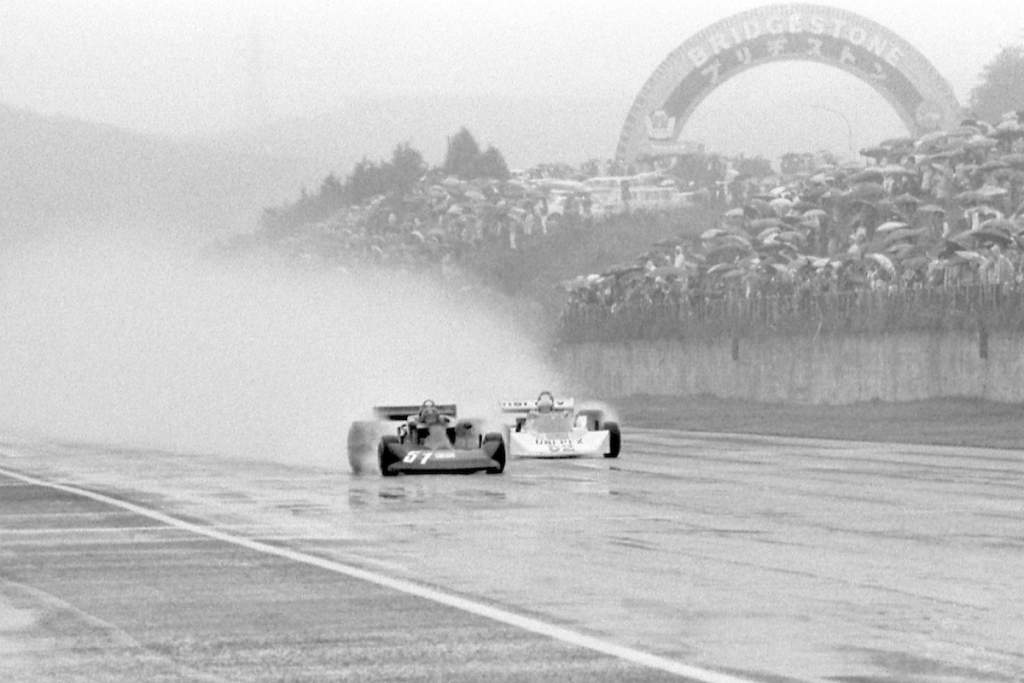 Having won the 1975 Japanese Grand Prix at Fuji when it was part of the domestic F2000 series, Hasemi raced the Cosworth-engined, Japanese-built Kojima KE007 for the first world championship race held in Japan at the circuit in 1976.
After an extensive testing programme and as the only driver on the grid armed with the Dunlop rubber that worked well in the wet, he qualified a superb 10th but finished seven laps down in 11th place.
This was the only F1 outing for a driver who enjoyed plenty of success in Japanese racing and won the 1992 Daytona 24 Hours, but it did earn him a footnote in F1 history.
Initially, he was credited with fastest lap but this was subsequently rescinded by race organisers and given to Ligier driver Jacques Laffite when Hasemi was found to have cut the track.
But this information wasn't widely-disseminated and who set fastest lap is disputed in some quarters to this day – which does give Hasemi a special place in the history of Japanese F1 drivers.
9 Kazuki Nakajima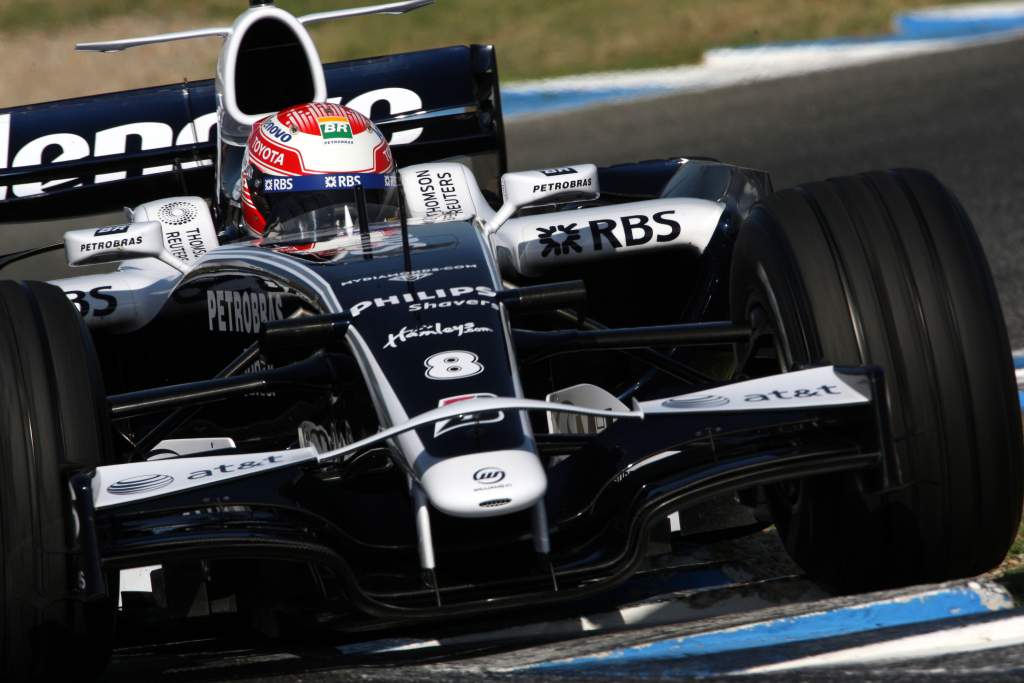 The Toyota protege made his debut for customer team Williams in the 2007 Brazilian Grand Prix as a preface to a full season the following year.
This was at a time when Williams was struggling financially and had the option either to pay for its engines, or run Nakajima.
His first full season was promising, with four points finishes in the first half of the year, but his form soon trailed off.
That trend continued in 2009 as he failed to score a single point despite being marginally closer to team-mate Nico Rosberg in qualifying.
Nakajima was a lynchpin of Toyota's sportscar programme into the 2020s, winning Le Mans three times, the World Endurance Championship in 2018/19 and even bagging a couple of Super Formula titles to keep his single-seater hand in. He's now part of Toyota's WEC team management.
8 Ukyo Katayama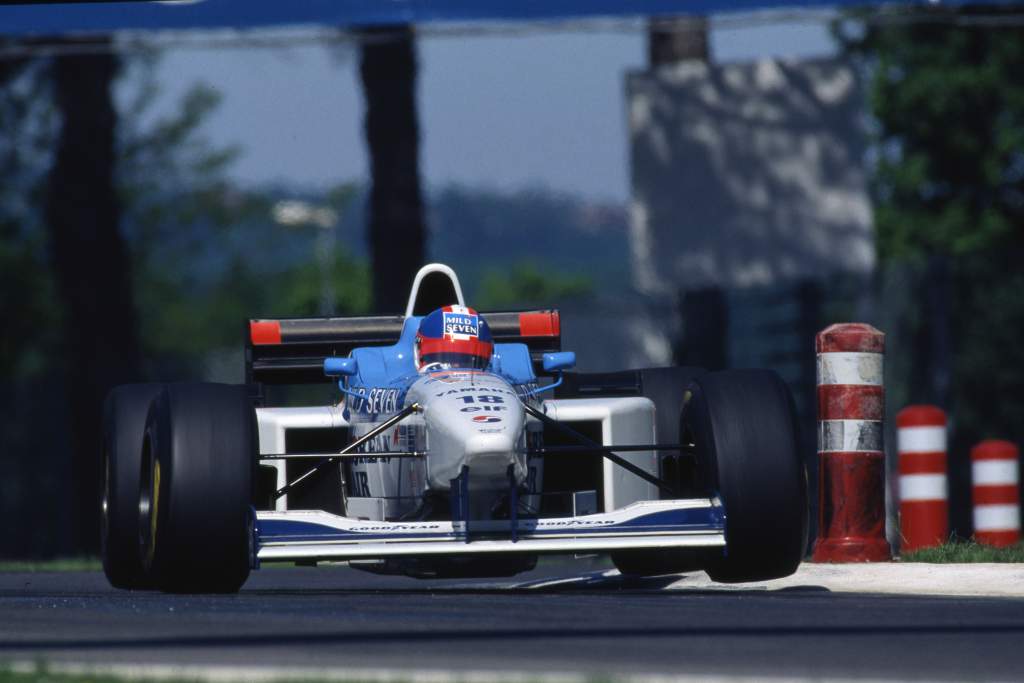 Katayama didn't make much of an impression during his first two seasons in F1 with Venturi Larrousse and Tyrrell when he stepped up after winning the 1991 Japanese F3000 crown, but showed genuine pace in the nimble 1994 Tyrrell.
There were three points finishes that season as he had the edge over team-mate Mark Blundell on qualifying pace.
He never finished higher than fifth, but might have made the podium at Hockenheim in 1994, having run third in the early laps before a throttle problem forced him out.
Katayama's star waned in two more seasons at Tyrrell before a point-less swansong with Minardi in 1997.
But he had his moments during his F1 career and racked up more starts – 94 – than any other Japanese driver.
He went on to come close to winning Le Mans with Toyota in 1999, but is also well-known for his mountaineering exploits and as a team owner.
7 Tora Takagi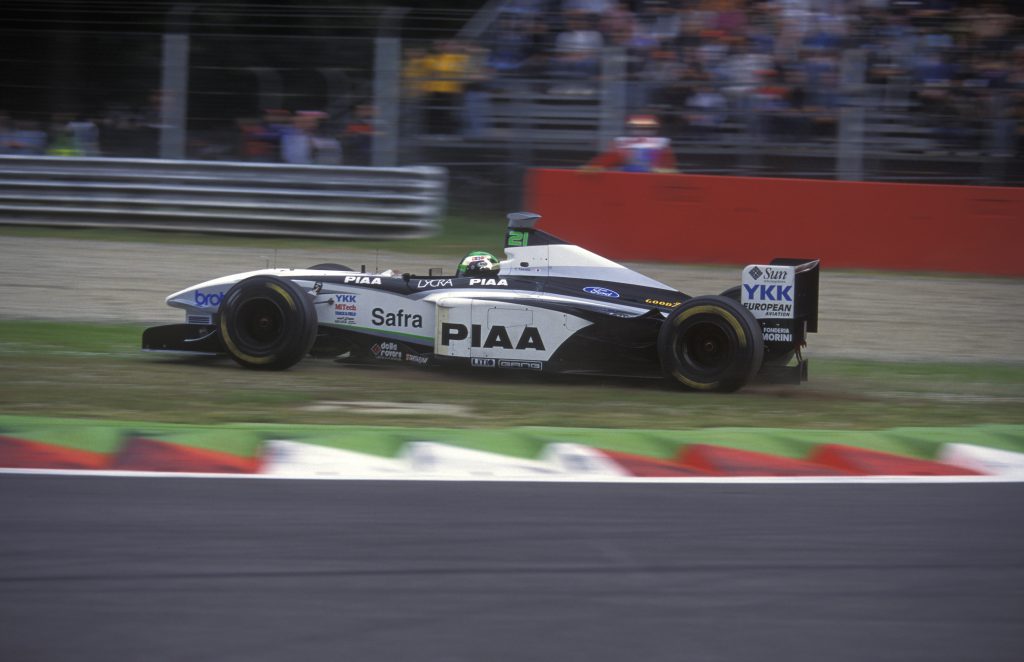 Takagi was touted as potentially Japan's first F1 star when he came into F1 off the back of three race-wining campaigns in Formula Nippon.
Unfortunately, he was lumbered with uncompetitive Tyrrell machinery in 1998 before a sideways move to struggling Arrows in 1999.
He failed to score any points in his 32 outings, but earned a reputation as a very quick driver over a lap in qualifying by obliterating Riccardo Rosset in 1998 then shading Pedro de la Rosa the following season at Arrows.
But his race pace could be less consistent owing to struggles to adapt to balance shifts and he ran out of F1 options for 2000 – meaning he returned to Japan and dominated the Formula Nippon championship before heading to America for a fairly underwhelming go at Champ Car/IndyCar.
Had he stayed in F1, he had the underlying speed to climb this ranking.
6 Satoru Nakajima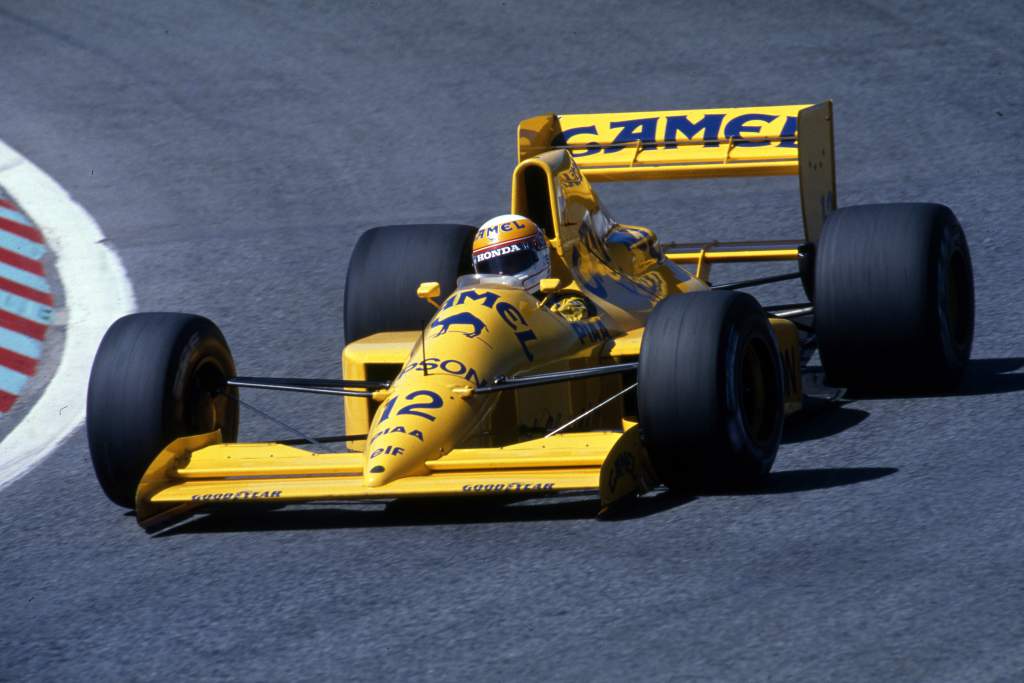 The first Japanese driver to race full-time in F1, Nakajima landed a Lotus F1 drive in 1987 thanks to patronage from Honda, having won the Japanese F2 title five times in six seasons.
Up against Ayrton Senna, he faced a massive challenge and wasn't anywhere near the future champion.
He went on to partner Nelson Piquet, Jean Alesi and Stefano Modena, so unsurprisingly he was rarely a match for his team-mates.
But Nakajima did pick up the odd points finish here and there, finishing fourth, fifth or sixth 10 times during his five-season F1 career with Lotus and Tyrrell.
His day of days came in the sodden 1989 Australian Grand Prix, finishing fourth and setting fastest lap.
5 Yuki Tsunoda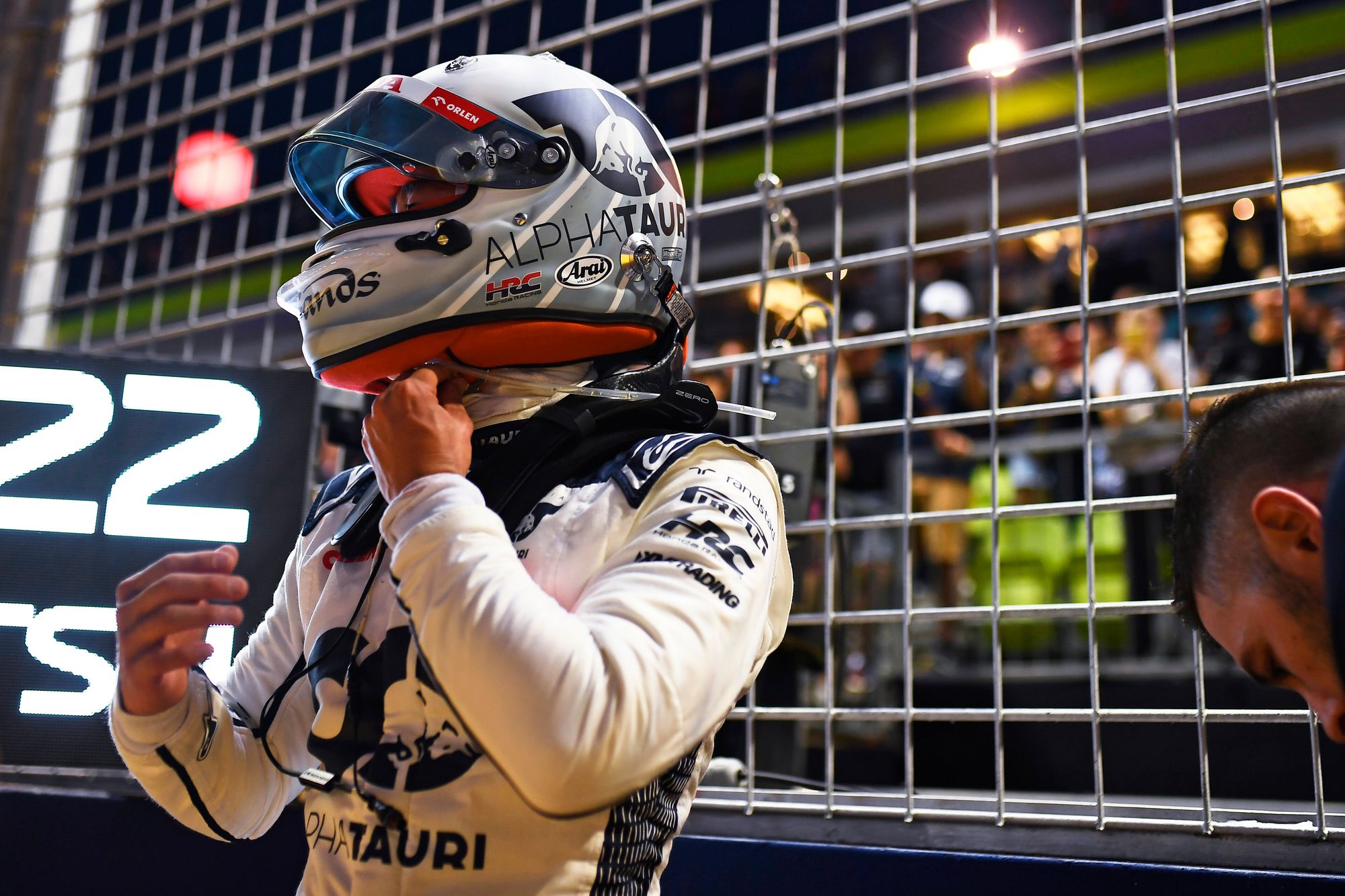 Tsunoda's F1 career to date has been a rollercoaster, but when things have gone well he has impressed.
The 22-year-old has racked up 14 points finishes and has a place on the grid sewn up for 2024, meaning he's becoming one of the more enduring F1 drivers from Japan.
But he's still got some way to climb given he's yet to achieve a landmark podium (he came close with fourth in Abu Dhabi 2021) and hasn't had the impact of some of those ranked above him. Yet.
He's taken a step in terms of improving his consistency in his third season, although recent bad luck has prevented him from getting the results that might have been possible.
He's also taken the chance to step up as de facto team leader following Pierre Gasly's departure for Alpine and the AlphaTauri team has seen gains in his approach, feedback and also management of races.
4 Aguri Suzuki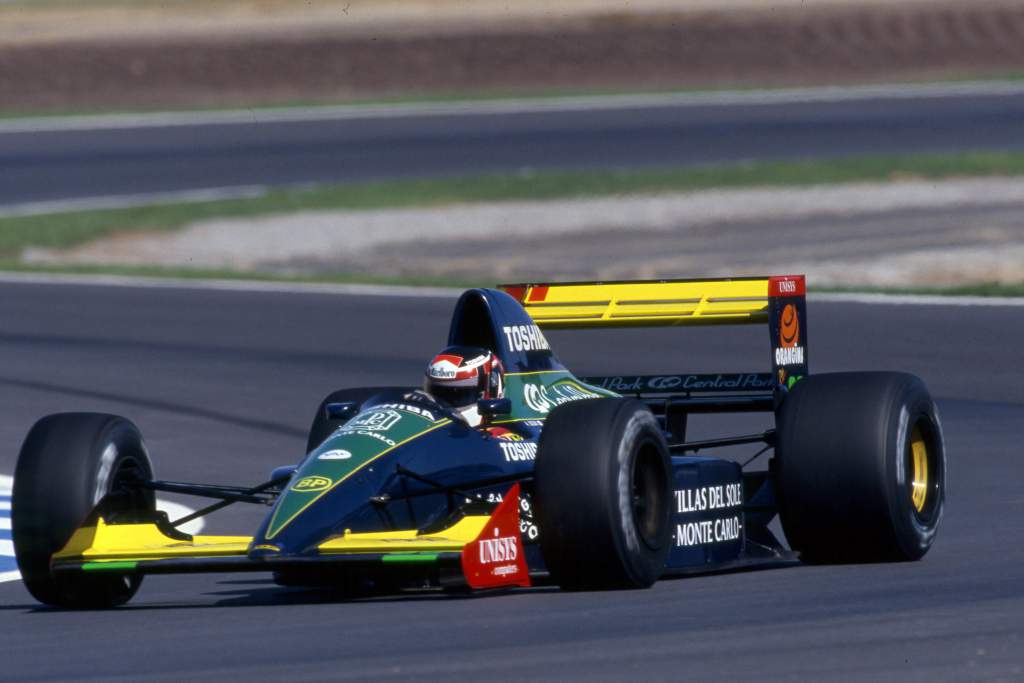 Suzuki made F1 history by becoming the first Japanese driver to finish on the podium with third place in his home grand prix at Suzuka in the Larrousse-run Lola LC90.
That 1990 campaign was his strongest in F1, as he showed similar outright pace to team-mate Eric Bernard and bagged three points finishes.
It was certainly a big step forward from his struggles in his first full F1 season with the dreadfully uncompetitive 1989 Zakspeed, failing ever to pre-qualify and being comprehensively outpaced by team-mate Bernd Schneider.
Suzuki's F1 career lost momentum thereafter, with a disappointing second Larrousse campaign in 1991 preceding two point-less campaigns with Footwork in 1992-93.
He showed genuine flashes of pace at times, but there were too many mistakes.
Thereafter, he was a bit-part player, with a one-off appearance in the Pacific Grand Prix for Jordan in 1994 then a minority share in a Ligier drive-share with Martin Brundle in 1995.
Having picked up a point for sixth at Hockenheim, he retired from F1 after a heavy crash in the Esses in qualifying for the Japanese Grand Prix.
3 Kazuyoshi Hoshino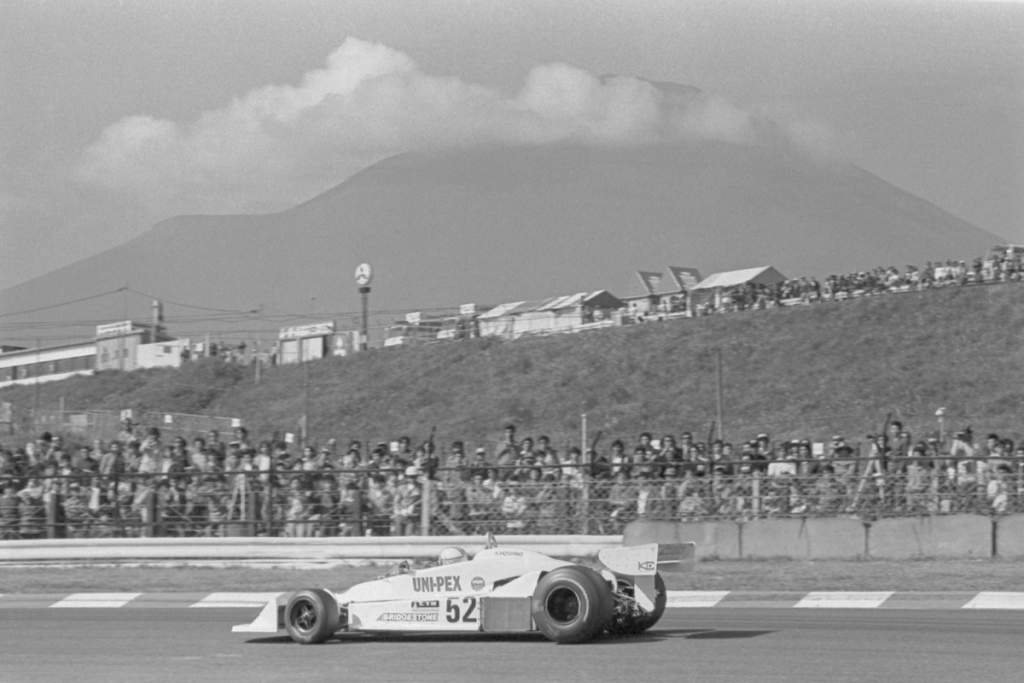 It's unfortunate that arguably Japan's greatest racing driver only briefly dabbled in F1, starting the first two world championship races in the country at Fuji in 1976 and 1977.
But he made an astonishing impression on his debut, which helps his lofty ranking here.
Driving a Tyrrell 007 entered by Heros Racing, he ran as high as third on merit, aided by Bridgestone's wet tyres, before running out of rubber and retiring.
He returned for his second and final appearance in a Kojima KE009, also run by Heros Racing, qualifying mid-pack and finishing 11th.
But his reputation is really built on his achievements elsewhere. A serial winner in domestic racing, he won the Japanese F3000 title and its predecessor a total of six times, as well as enjoying success in touring cars and sportscars.
He also showed his class outside Japan, finishing third at Le Mans, but his single-seater career in Europe never got beyond a couple of outings in a Heros-run Nova in European F2 in 1978.
2 Takuma Sato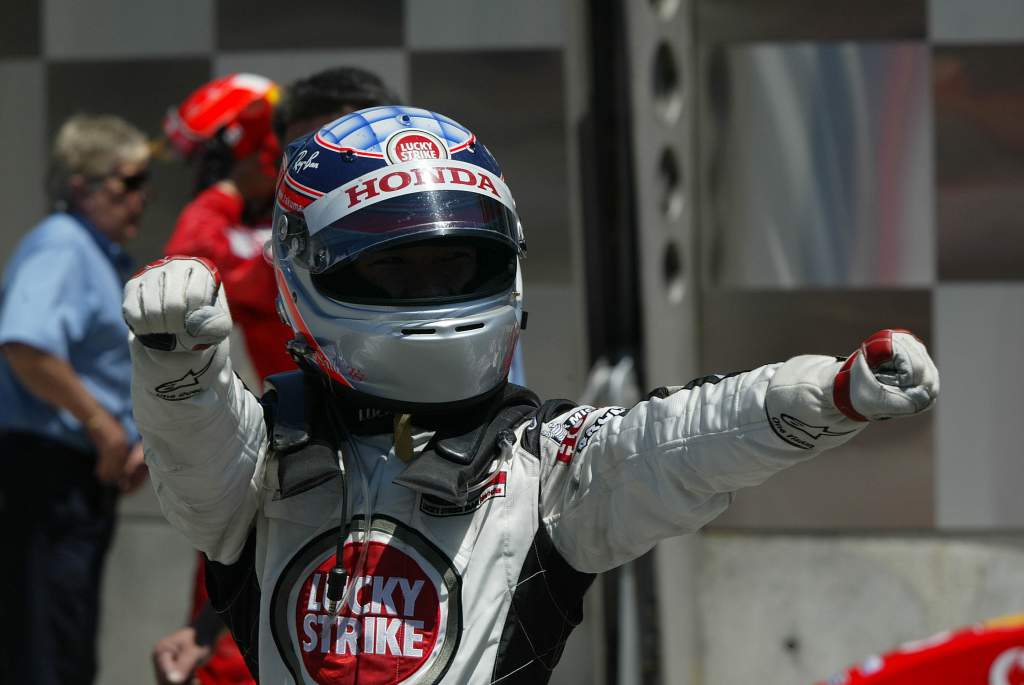 A driver so beloved by Honda that it not only supported his junior career, brought him into F1 and even set up a team to run him, but continued to support him into the 2020s in IndyCar.
Sato first came to prominence by blitzing British Formula 3 in 2001, earning him a jump to F1 with Honda-powered Jordan in 2002.
This was the start of a frustrating pattern as he struggled for consistency, which continued during his stint with BAR/Honda – starting in the final race of 2003 after he replaced Jacques Villeneuve.
His day of days was his sole podium finish in the 2004 United States Grand Prix, which came just before his most consistent run of points finishes late that season.
But after one more, unsuccessful, year with Honda, arguably his best days were with Super Aguri – a team created to accommodate him – and where Sato twice scored points in 2007.
Yet once the team shut down early in 2008 and he missed out on a 2009 Toro Rosso seat, it was off to IndyCar – where he has twice won the Indianapolis 500.
Probably Japan's fastest F1 driver, but frustratingly unfulfilled with only 14 points finishes despite having access to strong machinery at times with BAR/Honda.
1 Kamui Kobayashi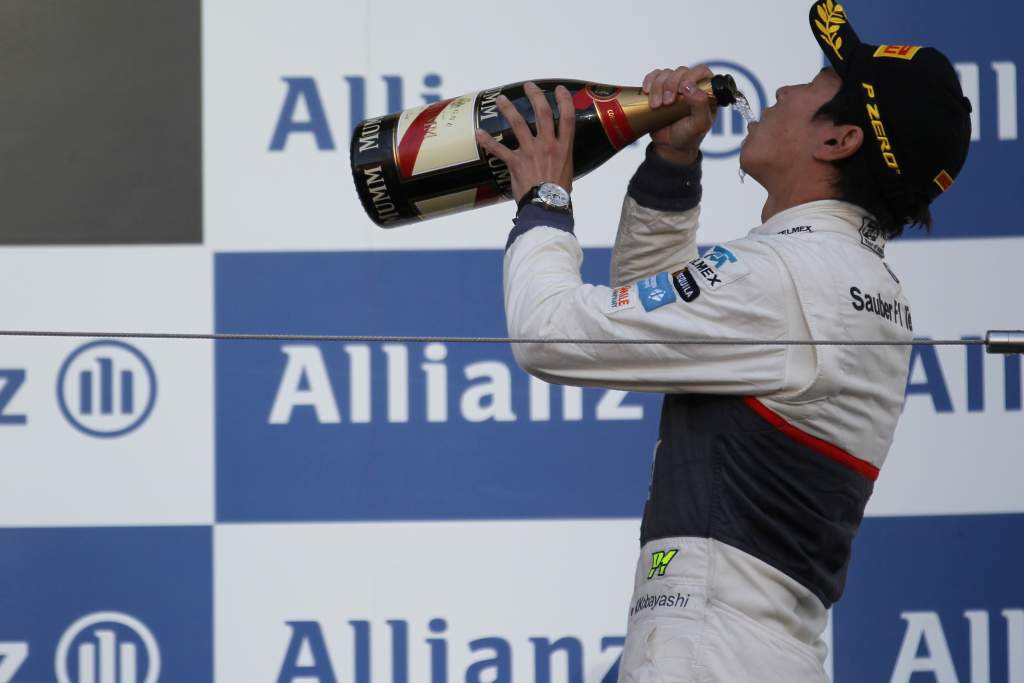 Kobayashi's career was running out of steam after two unfulfilling seasons in GP2 (although he did win the 2008/09 GP2 Asia series) when he was given two outings with Toyota in place of the injured Timo Glock at the end of 2009.
A battling performance at Interlagos, symbolically squeezing fellow Toyota protege Nakajima off the track on the way, then a superb sixth place in Abu Dhabi helped him to land a Sauber drive for 2010.
During three seasons with the team he was a consistent points-scorer and a consistently potent race driver, although his comeback season with uncompetitive Caterham in 2014 was an unsatisfactory end to his time in F1.
While perhaps not sharing the blistering speed Sato could deploy, Kobayashi's consistency in race conditions and overtaking abilities allowed him to net 27 points-scoring finishes in his 75 starts, peaking with third place at Suzuka in 2012.