Oscar Piastri has an opportunity few drivers get against Max Verstappen to make a statement in Formula 1's Japanese Grand Prix.
While Piastri is on the wrong side of the grid, recent history suggests challenging into Turn 1 is at least possible.
And his half-joking, half-serious quip immediately after securing his first proper front row in F1 said it all: "There's only one car ahead to overtake, so I'll try and make that happen."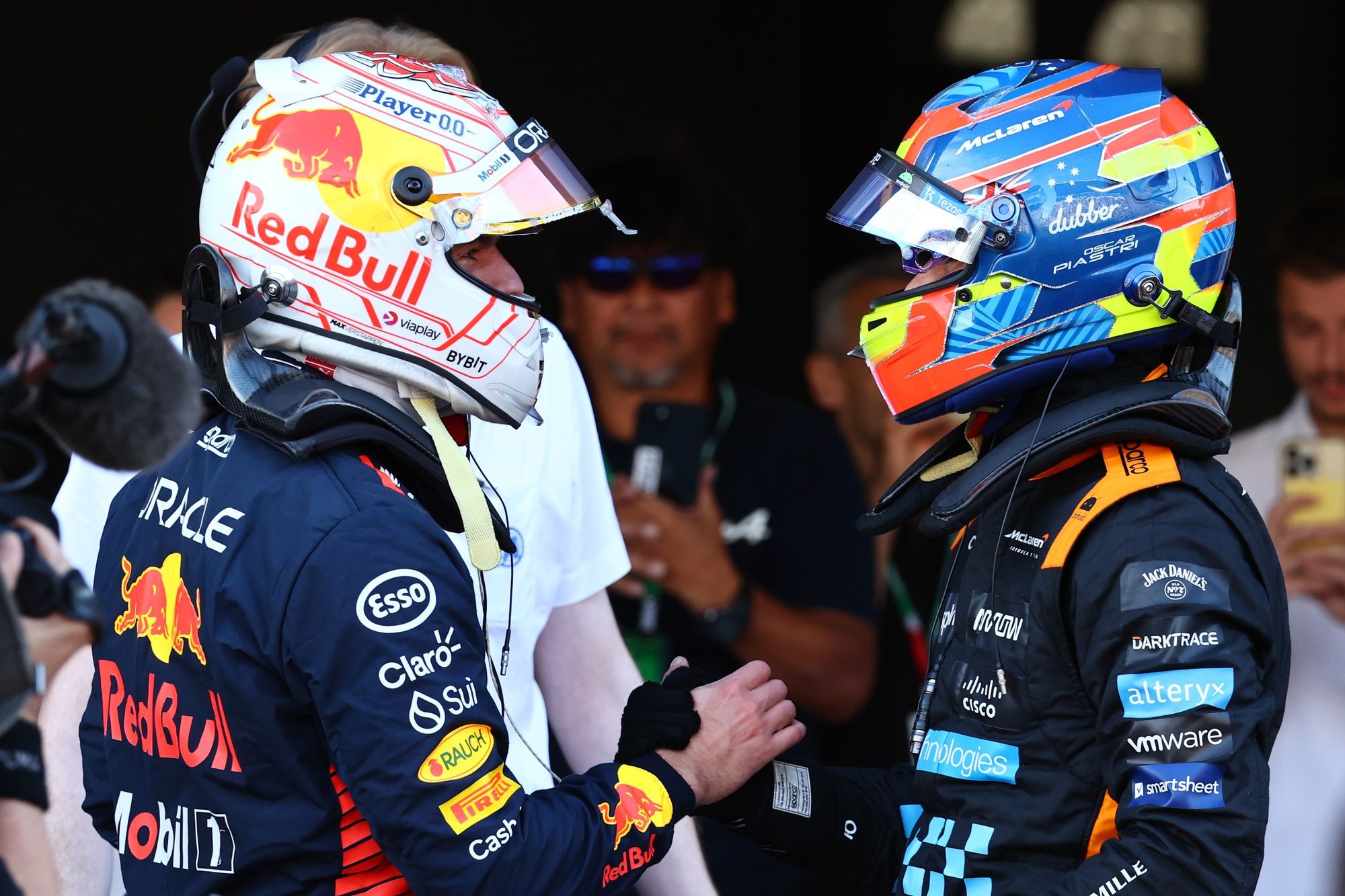 If Piastri gets a sniff, it puts Verstappen in an unusual position – he does not know what to expect from this driver. So, Piastri has a unique chance to lay down a marker.
Consider the drivers Verstappen has gone wheel-to-wheel with in recent years: Lewis Hamilton, Charles Leclerc, George Russell and so on. He either knows them from racing them before F1, developed a distinct understanding of their style of combat in F1 itself – or both. In the case of Lando Norris there is a friendship there as well as a deep mutual understanding of each other's driving from their simracing endeavours.
Verstappen's shown himself to be capable of an aggressive, bullying style against drivers he feels he can dominate or that he feels he needs to make a point against. He affords others (whether it's because he has a pre-existing relationship, doesn't consider them a threat – whatever) a little more space. Not much, but more.
Which category does Piastri fit in? He's a rookie and not an immediate concern of Verstappen's. But he's also an unknown and, at three years Verstappen's junior, a potential long-term enemy.
How does he race? How much risk does he take? How is he likely to balance up wanting to go for glory and just wanting to tuck in, settle down and focus on scoring his first podium? Verstappen, maybe for the first time in his F1 career, doesn't have those answers.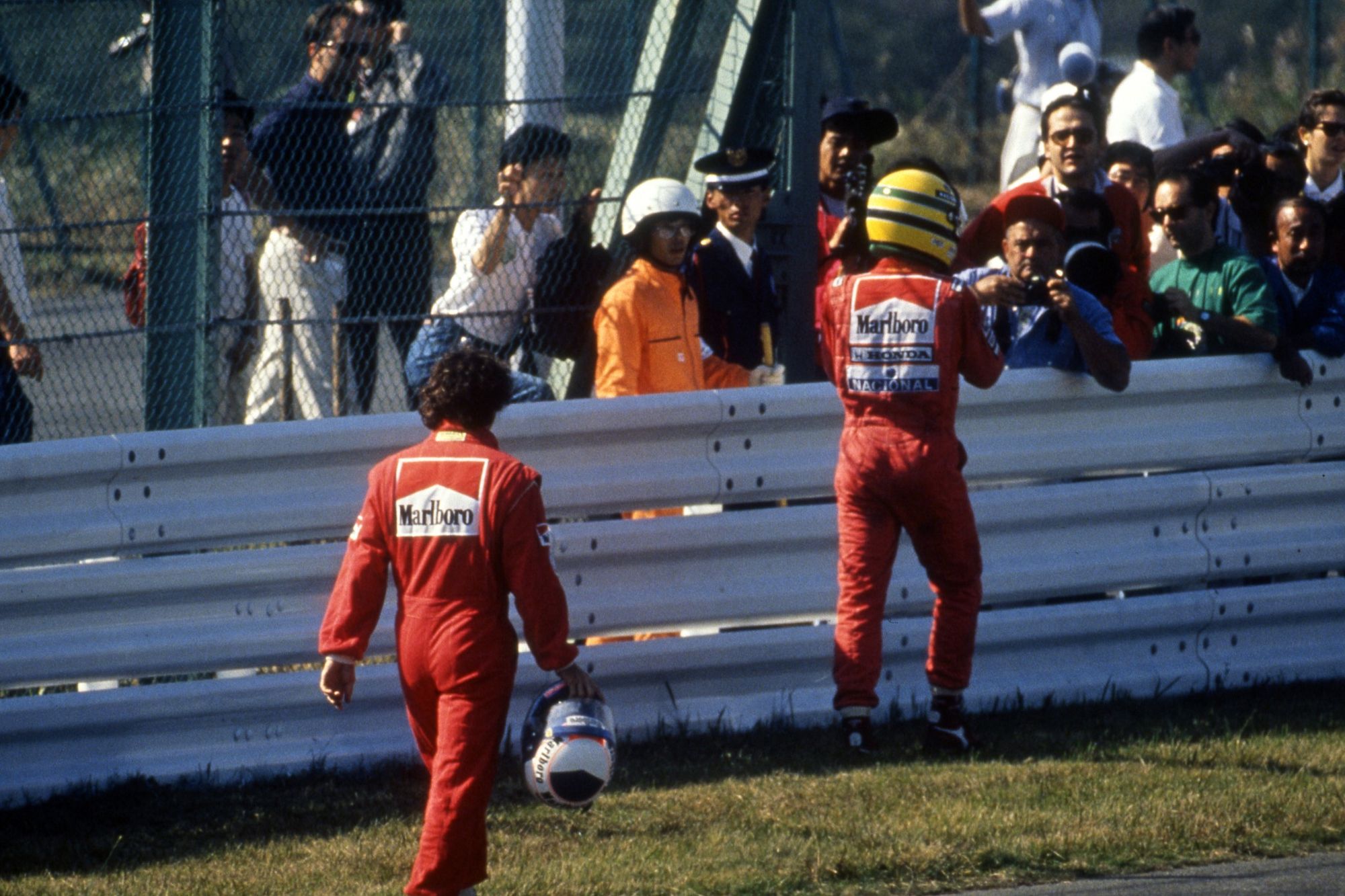 Piastri probably isn't going to go as far as McLaren team-mate Norris jokingly invited him to and replicate Ayrton Senna's targeted wipe-out of title rival Alain Prost into the first corner.
Asked if there is anything the two McLarens can do about Verstappen, Norris said: "We're going to try. I mean, if he's leading by Turn 2 there's not a lot you can really do.
"If you want to emulate Ayrton Senna, Oscar, into Turn 1, you can do that happily! It would be lovely for me!"
All Piastri needs to do, and almost certainly will do given he has a fiercely competitive make-up, is put Verstappen in a position to play the percentages if he can.
Because then, the next time they square up against each other, Verstappen will know that Piastri can't just be bullied. He'll stand his ground.
Now, Verstappen may not care. He may consider that his RB19's advantage at Suzuka is such that regardless of how hard he wants to race Piastri or Norris or anyone, it's better to exercise some discretion. He'll be able to blast back past sooner or later, so why fight it?
And of course, Piastri has bigger things to worry about than sending messages. There is a huge result on the cards for McLaren on Sunday and it's much more important to survive the first corner than it is to emerge in front.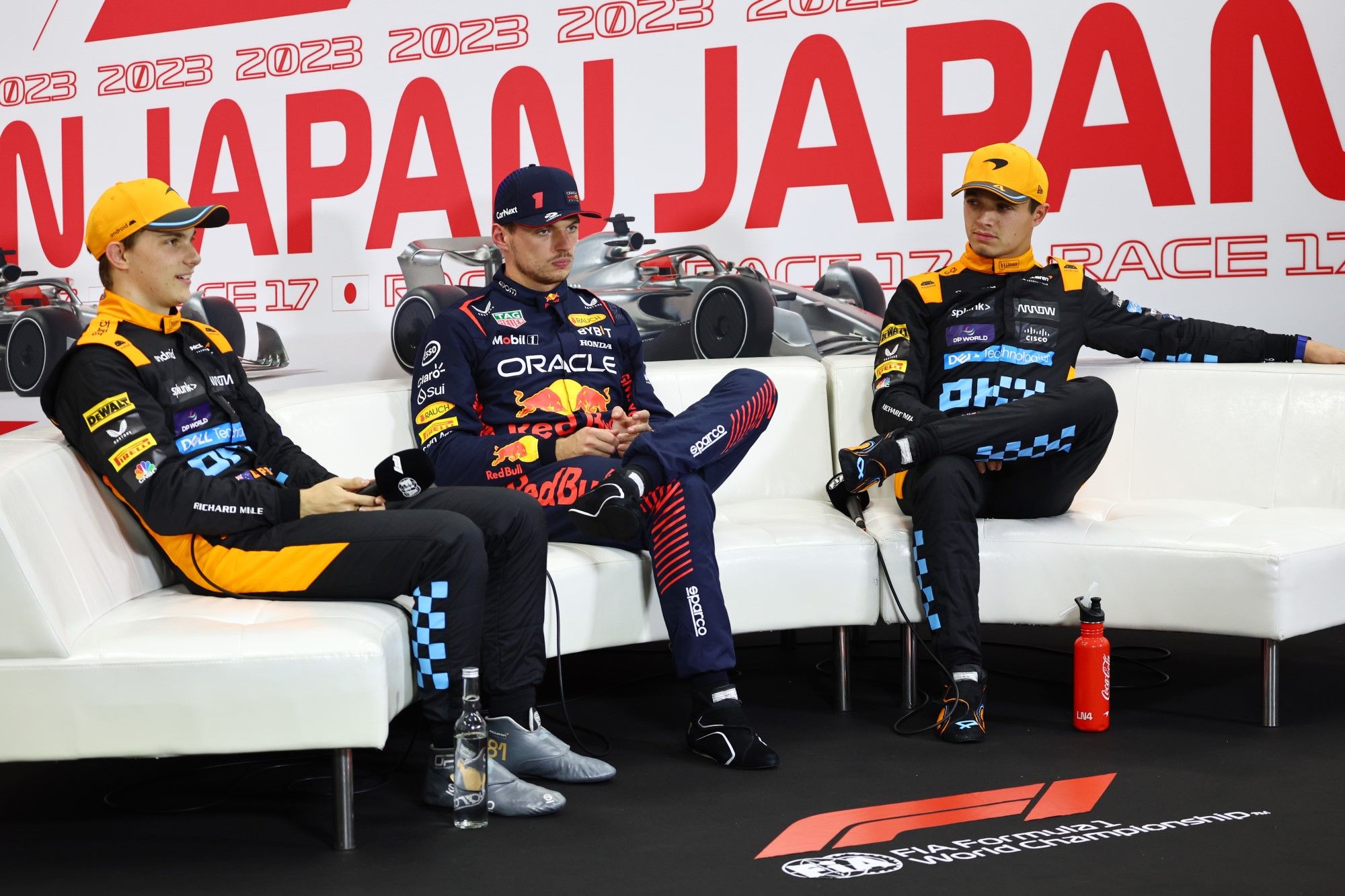 "Certainly, if we could put one car ahead of Max, we could try and see if there's anything we can do," said team boss Andrea Stella.
"In outright pace, Max has the potential to open a gap and have his own race.
"So ideally, we could take the lead. But I think for us the most important thing tomorrow is firstly, Oscar, he hasn't finished on the podium yet, so that will be a fantastic result if we could achieve it. And we want to score as many points as possible.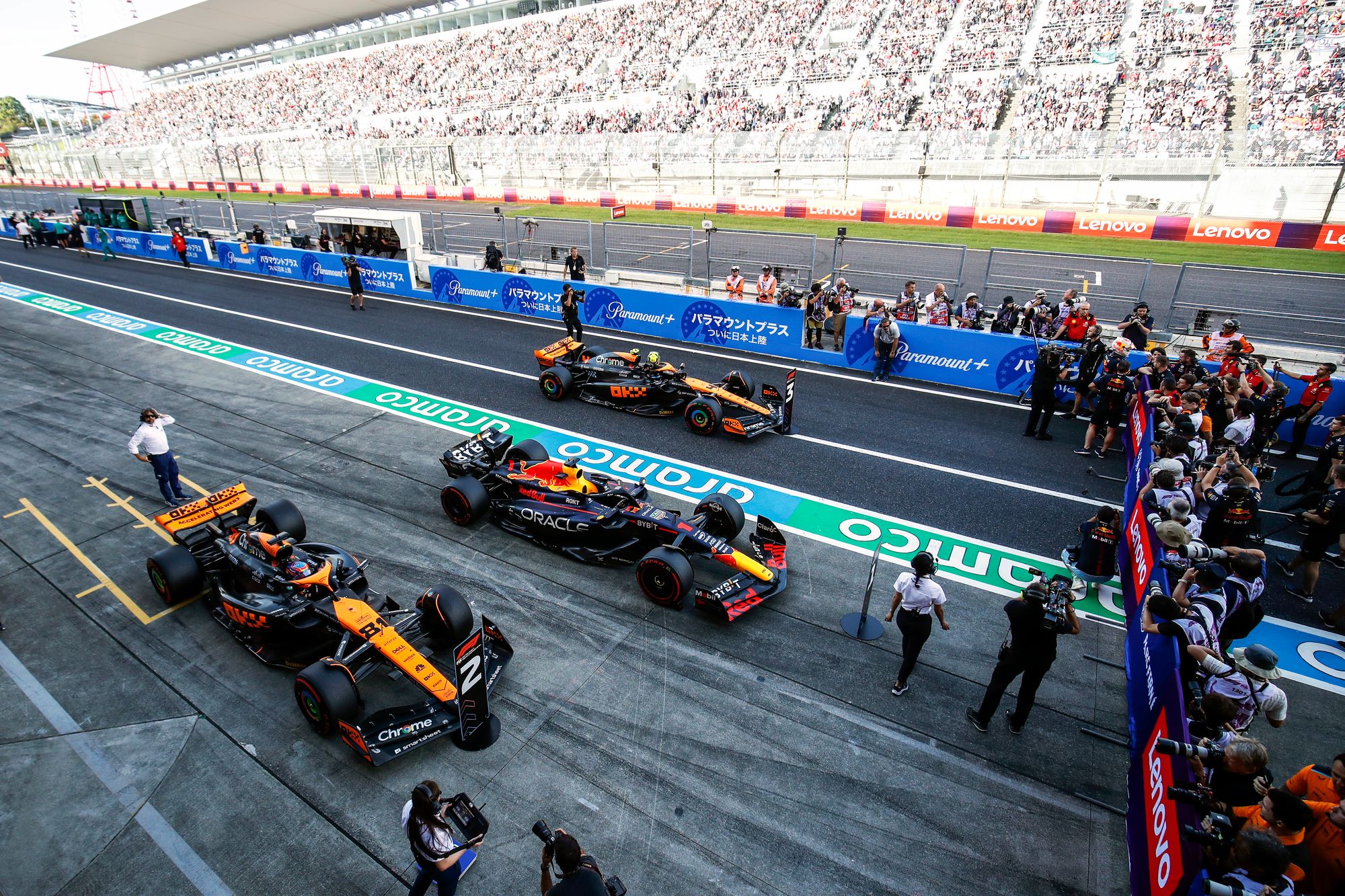 "Definitely, while we want to be trying to grasp the lead, at the same time, we need to be cautious and make sure that we are in a good position for scoring at the end of the race."
But as Stella, Norris and Piastri have all acknowledged, if McLaren is to have any opportunity, any glimpse of a victory shot, then jumping Verstappen is key.
For Piastri and maybe even Norris, an added bonus of doing that would be leaving a little mark on Verstappen when they do battle in the future – potentially in situations where they are more likely to stay ahead.