Max Verstappen was overwhelmingly impressive in taking a resounding pole position 0.6s clear of the field.
But he was always going to be, given the way Suzuka could almost have been tailor-made to the strengths of both the Red Bull and Verstappen himself. Plus, there was an emphatic point he was clearly itching to make, following the events of Singapore. The innuendo – not just from fans, but from inside the paddock too – about how the first race of the tougher technical directives should coincide with the RB19's dramatic loss of form in Singapore cannot have been anything other than intensely irritating.
Its implied diminution of his achievements this year left him just aching to show an even bigger advantage than before the new TDs. When his first flying lap of Friday was 1.3s clear of anyone, it suggested the point he was intent on making, something he confirmed in the post-qualifying press conference, with his "All those who said we struggled in Singapore because of the technical directives can go and suck eggs now," comment.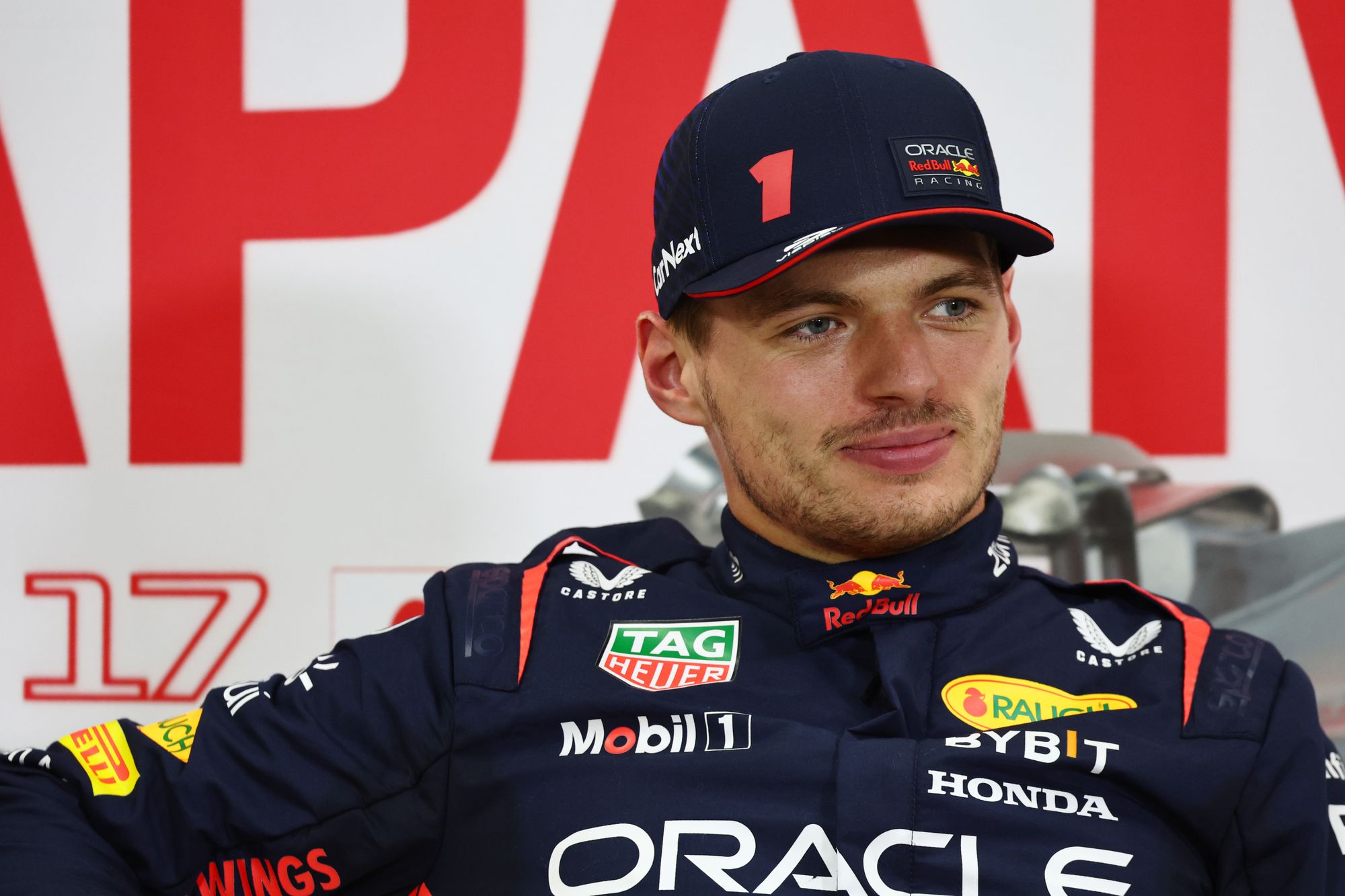 So, no real surprise at the outcome or even the size of his advantage then. There wasn't even all that much of a surprise that the best of the rest should have been the McLaren MCL60, a car that since its Austria upgrade has always truly excelled in fast corners.
"It's something that really caught our attention at Silverstone," says Mercedes' Andrew Shovlin. "We could see that through some of the fast corners, Stowe in particular, it was actually even faster than the Red Bull." It's had a useful upgrade since then and the fast corners of this place were friendly territory.
What was a surprise was that it was Oscar Piastri who stuck it on the front row on his first-ever visit to this trickiest and most demanding of tracks. But perhaps we should stop being surprised by Piastri. He's clearly an extraordinary performer.
It's a demanding place for a rookie, old school with lots of solid furniture to punish errors. This was also his first experience of the upgrade package introduced on Lando Norris' car in Singapore. The last thing he needed, with spares being in short supply, was to crunch it. So his heart was in his mouth somewhat on Friday afternoon as he got it a little wrong into Degner 2, the classic punishing place here.
He rescued the moment but admitted it took him time to regain his confidence. On one lap pace, he was around 0.5s adrift of team-mate Lando Norris, not bad for a rookie having his first experience of Suzuka.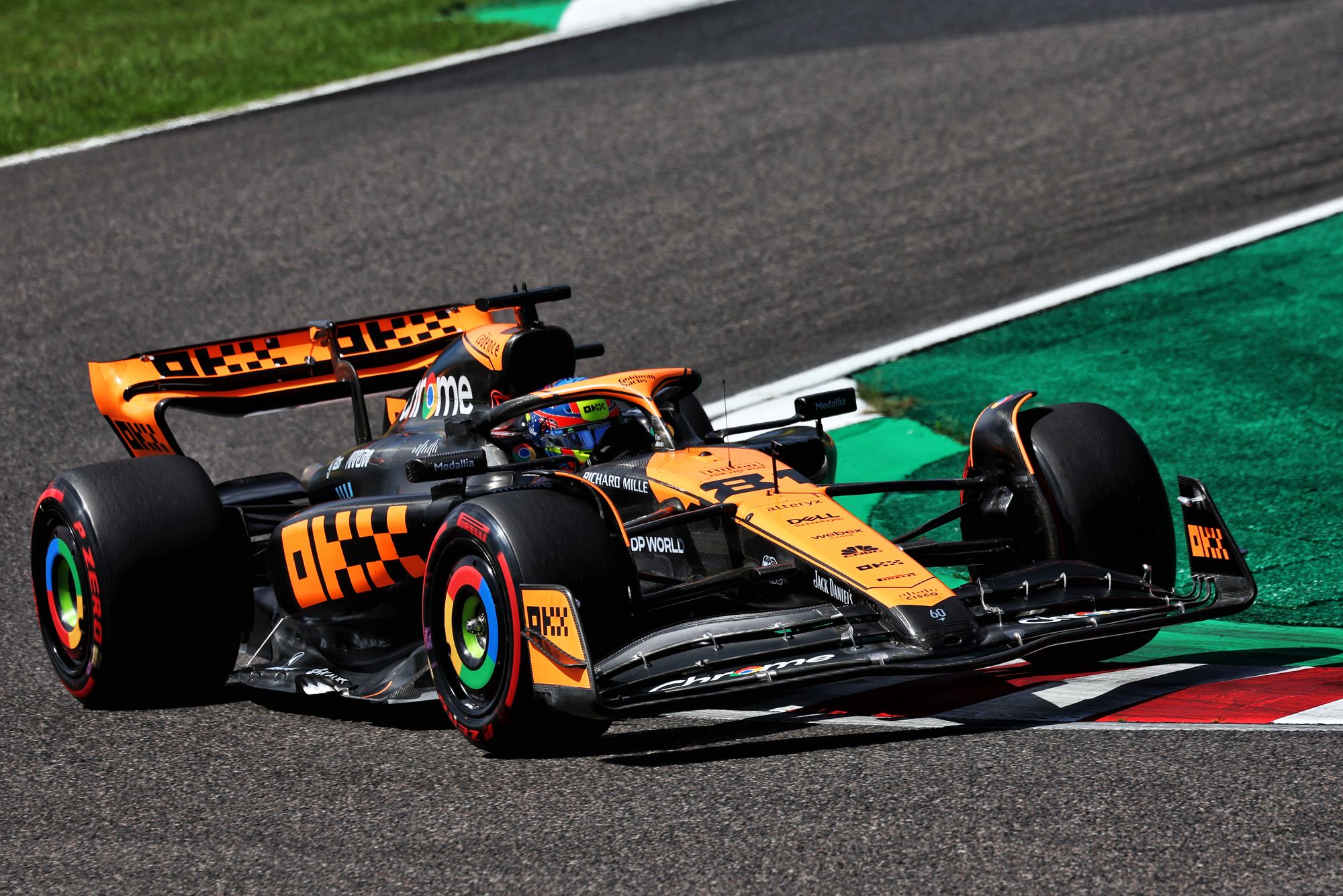 But from the moment the wheels began turning on Saturday, he was absolutely on Norris' pace. Team principal Andrea Stella is another who is having to recalibrate his expectations. "I have to say he surprised me today," he said. "He has this interesting feature of taking his time at new circuits, doesn't get the pressure of, 'This is FP1, I'm a little bit off, I need to find time.' You can see in briefings he's very calm and controlled and he adds on bit by bit to his performance.
"It's not the first time in qualifying that he's put it all together like this but this is Suzuka, very technical, very difficult to put laps together. Considering all this I think his performance was nothing short of remarkable."
Norris lines up third, only 0.035s slower and neither improved on their final runs, both losing around 0.3s in the middle sector. Superficially, it suggests that the McLaren's actual limit was only around 0.3s off Verstappen, not the 0.6s the official sheets show. But that's almost certainly a misnomer, as Stella explained.
"We were pretty certain the Red Bull was going to be the quickest car here considering the track layout. They are quicker in pretty much every speed range. If you look at the overlays Verstappen gains in every type of corner, which is quite remarkable and gives us a measure of how much work we had ahead of us. Six-tenths is a significant amount and makes sure we keep our feet on the ground… Even if you look at the ideal lap time, in these hot conditions and with the tarmac we have here if you push too much in sector 1, you are not going to have much tyre budget left for the remainder of the lap.
"I don't think you can put the best sectors together here and say it was possible to do this ideal lap. For me, 0.5s-0.6s is a fair reflection of the deficit."
Just the previous day Stella had been talking extensively about Piastri on account of the announcement of his contract extension to the end of 2026. One comment from there had extra resonance after qualifying. "When McLaren so strongly wanted to sign Oscar, we looked at the results in the junior categories. But what happened in the early days of the collaboration with Oscar, is that we could see that what he achieved in the junior categories had good reasons for that to happen. We could see this in the natural speed, which is related to the talent.
"But beyond just the talent – and we saw this very clearly on his first day in our simulator - the way he was kind of assessing his own performance saying this is where I am, this is where I need to improve. It was matching so well with what we could see from the data. That's also a gift to some extent. This self-awareness in relation to speed, in relation to how to go and grab this opportunity. And this then became apparent at the test and then race by race.
"Then we saw the qualities at an attitudinal level. And these qualities have to do with being able to continuously improve. You may be as talented as I'm saying, but I'm sure there's a lot of people that were talented but didn't lead anywhere because there was no attitude to continuous improvements."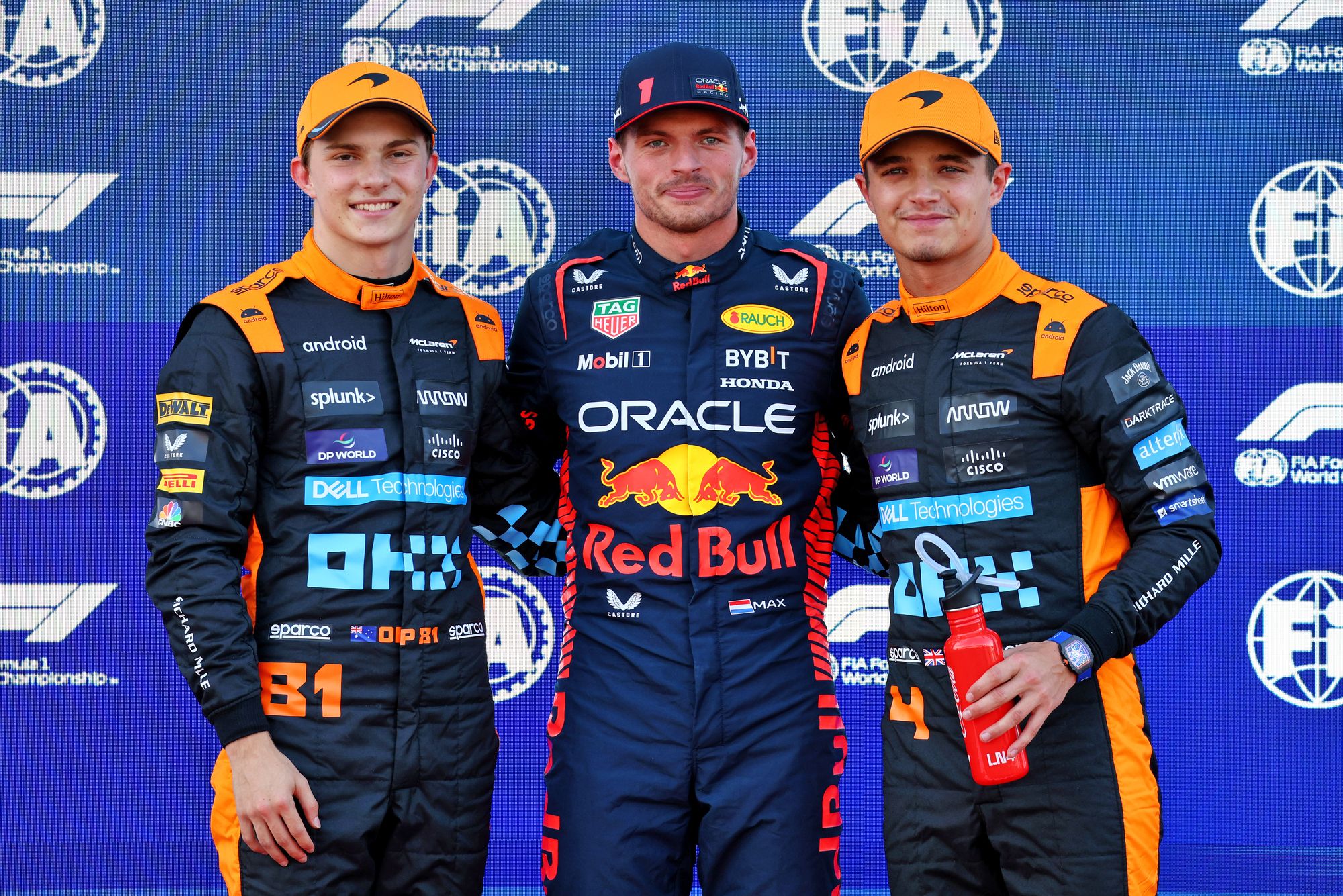 As for the man himself immediately after his momentous achievement? He was his normal, low-wattage, grounded but friendly self. "Yesterday I thought could be in for solid weekend," he said.
"We made a few changes for today, I got more used to track and it came together. The gap [to Verstappen] is a lot bigger than we'd prefer. When I saw I was about 0.2s up on my first run through the first sector I pushed on but then I lost it all in the rest of the lap. It didn't make any difference in the end because I wasn't going to find six-tenths."
Suzuka and Spa are renowned as the F1 calendar's two ultimate driver tests. In his rookie season, Piastri has now put himself on the front row at both venues (if we include qualifying for the Sprint event at Spa). One of which he'd never seen before. It is quite understandable McLaren has ensured he remains under contract for as long as possible.