Logan Sargeant's ill-timed crash in Japanese Grand Prix qualifying will only make an unfortunate discrepancy between his and team-mate Alex Albon's Williams Formula 1 car specifications worse.
Sargeant is still struggling to assert himself in the final part of his rookie F1 season as he bids to convince Williams to keep him for 2024.
He crashed heavily getting onto the start-finish straight at Suzuka in Q1 while completing a lap that was comparing favourably to Albon and admitted it was "definitely not a silver lining" to have another session in which there was clear promise that he ultimately failed to deliver on.
"I'm doing my best, but I keep crossing the line," Sargeant said after qualifying.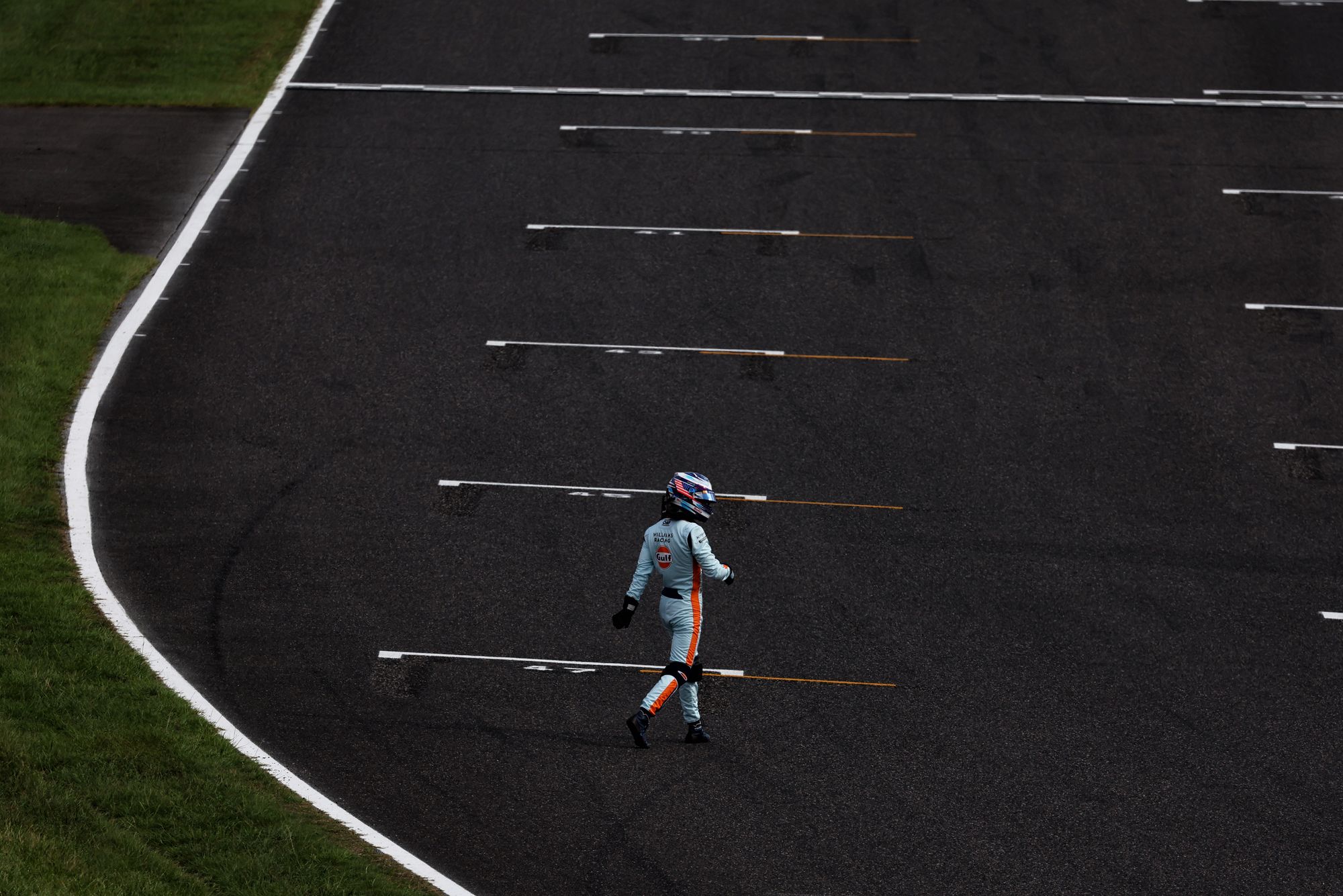 Crashing like this marks an unfortunate escalation in Sargeant's inability to piece together the complete weekend he has been looking for.
He had not faced much scrutiny in the first half of the season and looked to be making a decent if not entirely convincing case to be retained so long as he showed more progress after the summer break.
But Sargeant has failed to do that though, at least in terms of showing tangible signs.
He undermined his first Q3 appearance at Zandvoort by crashing there and that, combined with another crash in the grand prix that was not his fault, led to him not having an upgraded front wing the following weekend at Monza because of a lack of spares.
It contributed to Sargeant missing out on a chance to score points at one of Williams's most competitive races, but it appears he has faced a discrepancy in car specification beyond that single race.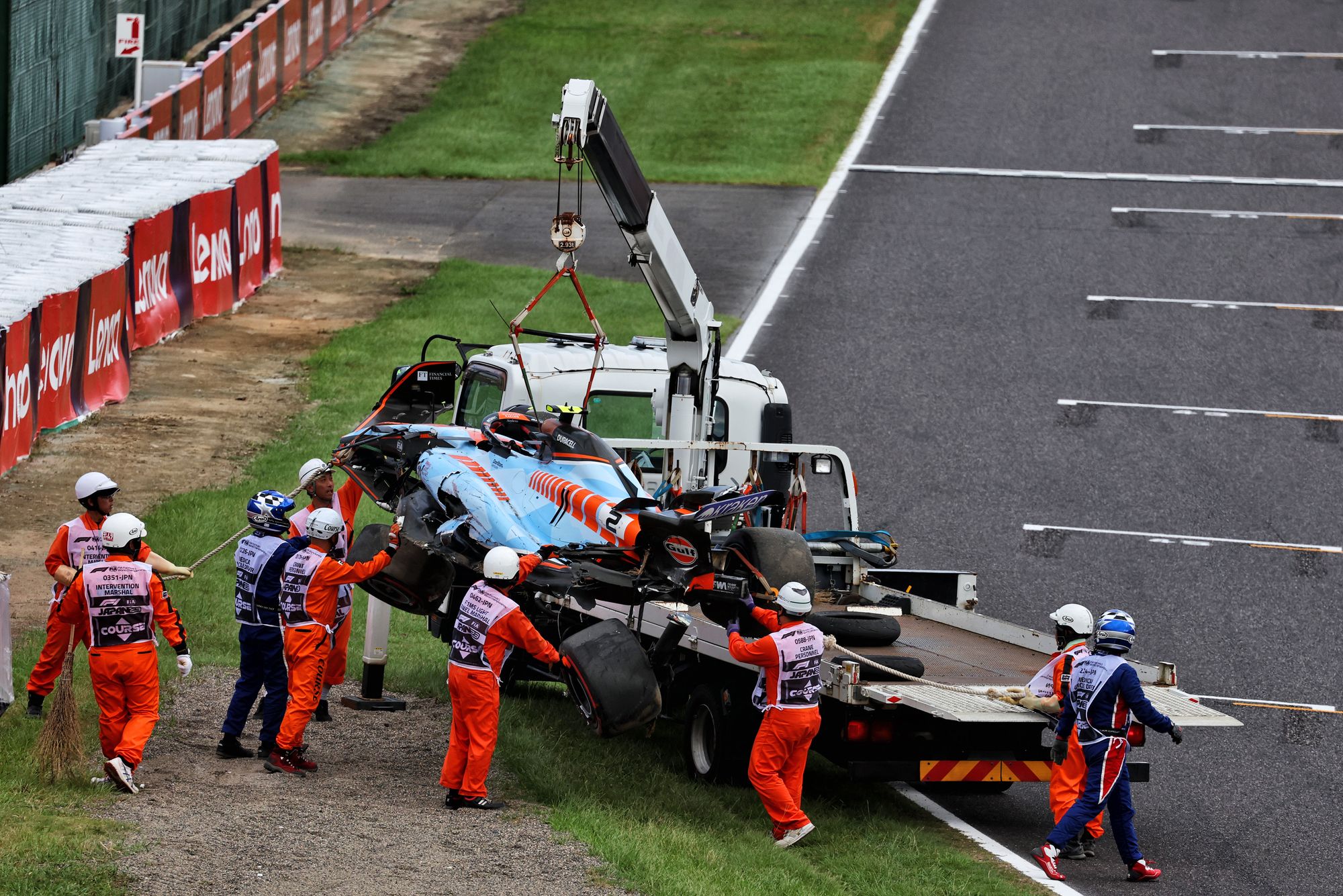 Williams team principal James Vowles said during Sky Sports F1's live coverage of qualifying that for a number of races Sargeant has been on "an old aerodynamic package in a number of ways, actually a hybrid, just simply because parts are becoming more and more difficult to come by".
"As we near to the end of the year under the cost cap, what you don't want to be doing is overproducing parts," said Vowles.
"We've had more attrition than was expected, it's fair to say.
"We have enough to deal with this accident today. But it will mean we'll have to divert attention away from other items while producing more spare parts before we get to the end of the year."
Little has been made of the difference between the two cars and if that is correct, and there is a tangible performance difference, it does need to be factored into Sargeant's situation.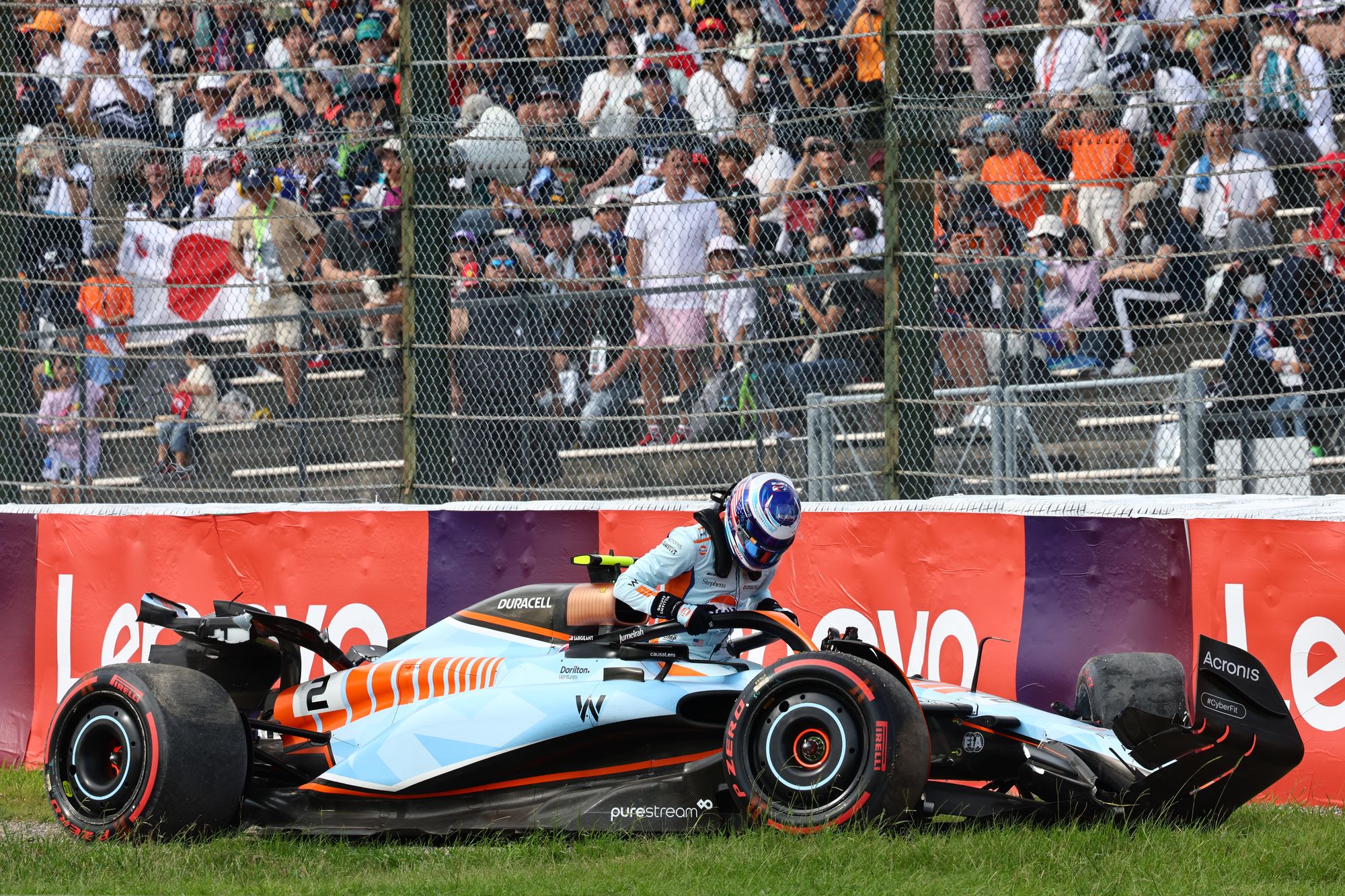 It may even be feeding into his troubles if he feels under pressure to get closer to Albon in an inferior car and is overdriving as a result.
But Sargeant, to his credit, has rarely mentioned the spec discrepancy, much less used it as an excuse.
"Of course, it's never ideal," said Sargeant when asked by The Race about the impact the Suzuka crash could have on part supply going forward.
"At the end of the day I'm not trying to put it in the wall.
"Not a lot I can say other than, I'm doing my best - but I keep crossing the line."
Sargeant's accountability of his mistakes and shortcomings this year has been one of his best traits, and it continued after qualifying.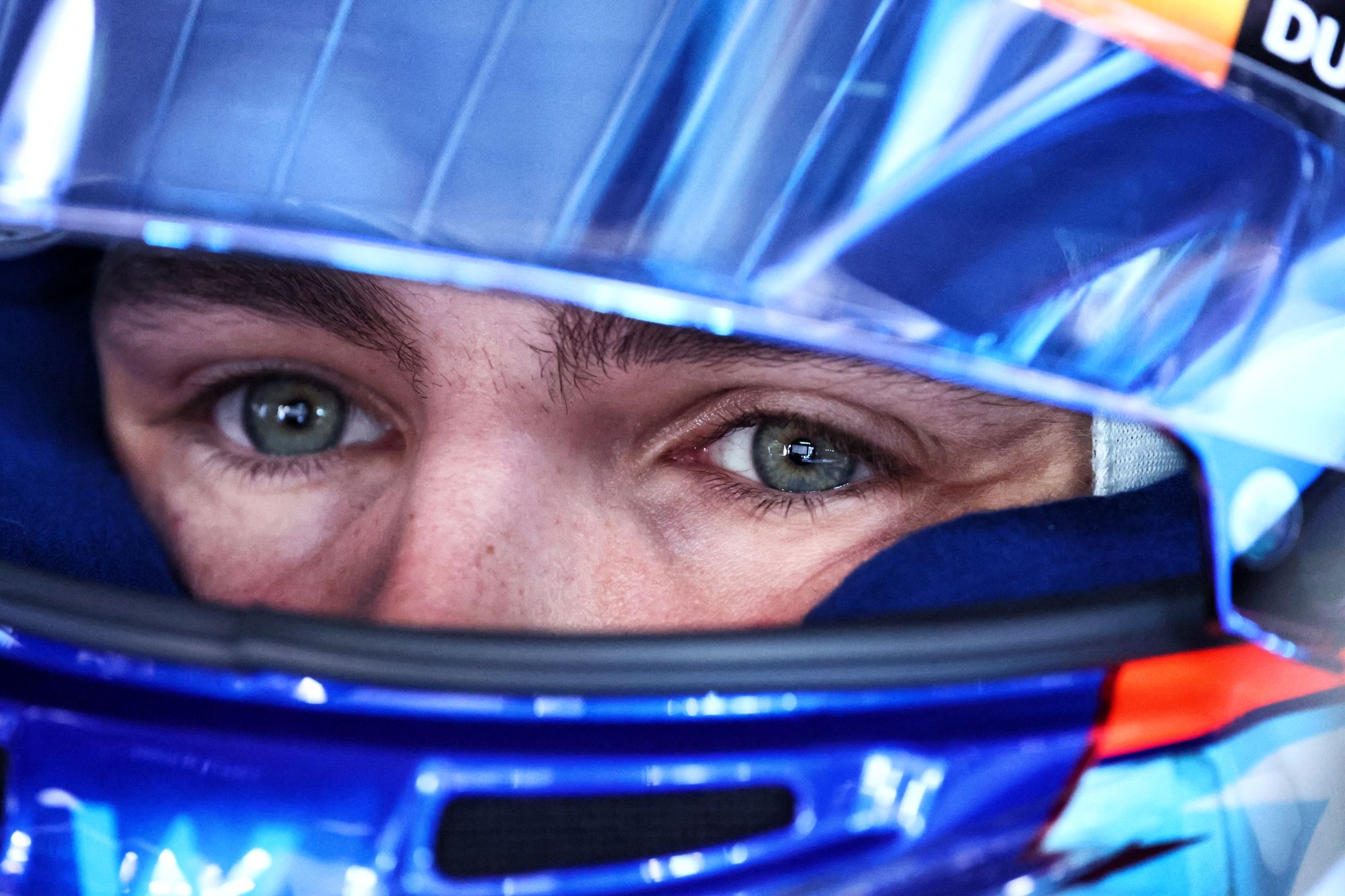 Albon expressed sympathy for his team-mate and said it was impossible for people to understand how difficult the Williams has been to control exiting the final corner with a tailwind.
But Sargeant, who said he had been struggling with the rears overheating in the final sector, said: "I just wasn't patient enough with it.
"So, yeah, it's definitely tricky there, but [there's] no reason I should be doing that."
There was an awkward juxtaposition in that session as once it resumed after Sargeant's crash, Liam Lawson set the fourth-fastest time in Q1 – on the day it was announced he will not be an AlphaTauri race driver next year and formally became a potential loan option for Williams to pursue instead of Sargeant.
However, Sargeant insisted that the bigger picture is not on his mind.
"I don't have the energy to think about that," he said.
"I'm just worried about getting through each race as best I can.
"It's a shame. A missed opportunity."