Though Takuma Sato's Ganassi deal marks the likely end of his full-time IndyCar career, it might give him his best ever shot at race victories in the rounds he's going to contest – including the Indianapolis 500.
While never an IndyCar champion, his two Indy 500 wins (so far) reward the explosive potential he showed on his way towards Formula 1.
But his F1 career itself didn't live up to the hype. Back in 2020, after Sato's second Indy 500 win, Mark Hughes explained why:
Takuma Sato is proving to be the ultimate late bloomer, now a double Indianapolis 500 winner, both victories taken in his forties.
It's been a somewhat leftfield career path for the guy that a couple of decades ago looked poised to become Japan's first true Formula 1 megastar: fast, feisty and backed by Honda.
But despite many flashes of speed and commitment, it just never quite happened for him in F1.
"He was just jaw-droppingly quick. I still maintain he is one of the best F3 drivers there has ever been" :: Anthony Davidson
He graduated to F1 with the Honda-powered Jordan team in 2002, perhaps a little under-prepared in experience but as an emphatic British F3 champion in 2001, crowned by victory in the prestigious Macau event. He was a late starter to racing, 19 years old by the time he tried karting in Japan.
But his progress from there was rapid, his spectacular car control and raw speed marking him out, and he moved to Europe with Honda backing, deciding against the easier and less ambitious route of making a name in the domestic Japanese scene.
After a dabble in Vauxhall Junior and Class B F3, he began making a real splash when he graduated to the senior British F3 class with Carlin.
His performances there in 2000 and '01 were marked by a swashbuckling, attacking style and earned him a third driver role at BAR-Honda in '01, though with only occasional short outings.
His team-mate in his title-winning season was Anthony Davidson, who says, "He was just jaw-droppingly quick in F3. I still maintain he is one of the best F3 drivers there has ever been.
"He was fantastically good in power-limited cars where you had to squeeze every bit of speed from the entry.
"When I looked at the telemetry and saw what he was able to do in the high-speed corners it was mind-blowing.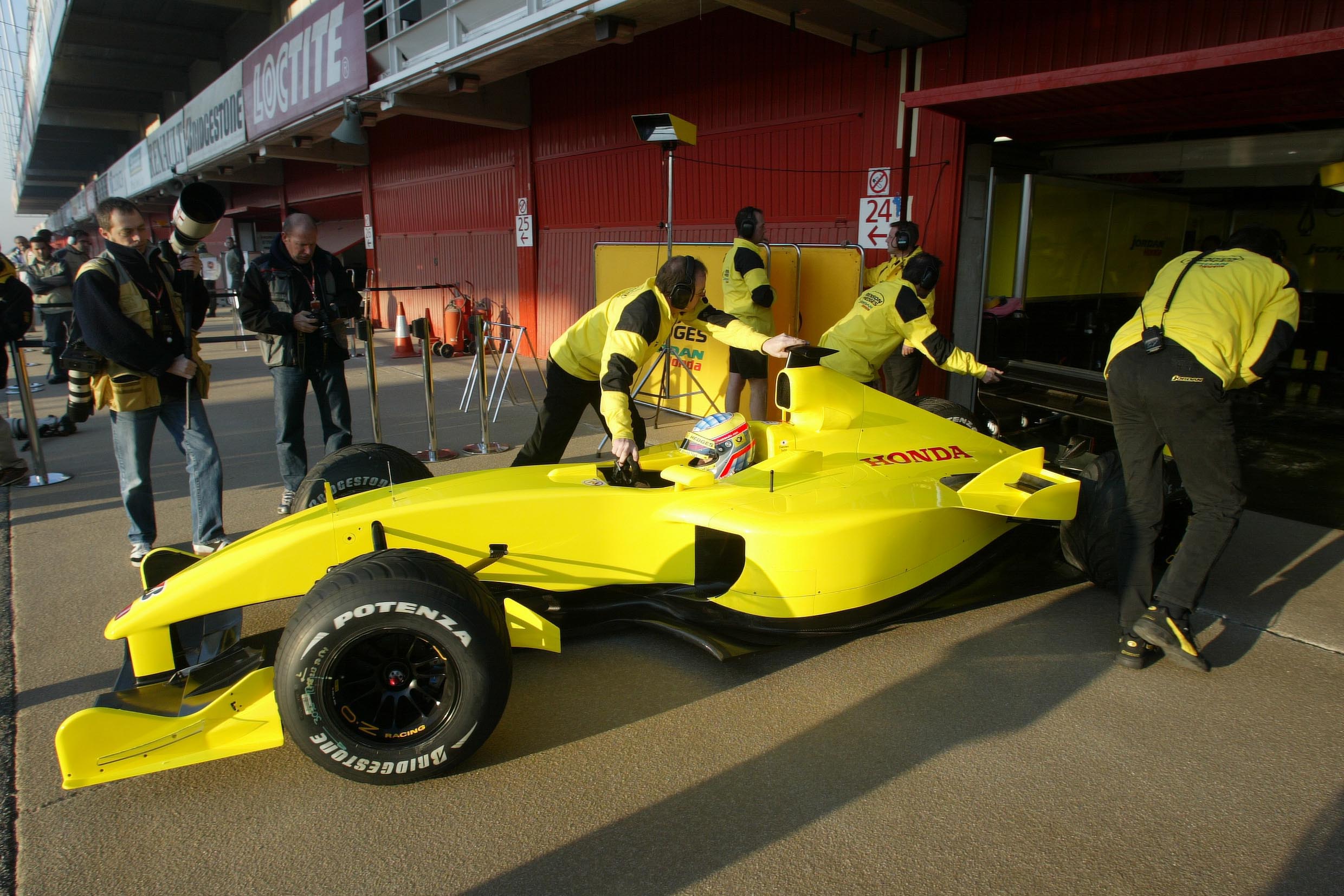 "He was also highly technical. He would always have his head buried in his laptop and he knew all about diffs, ratios, the effects of downforce and aero balance and how that related to weight distribution.
"I spent a long time in F1 before I fully understood this stuff but he knew then."
He was a genuine prospect when Eddie Jordan – always with an eye out for a good engine deal – took him on, with Honda's blessing, for his maiden season of F1 in 2002, alongside Giancarlo Fisichella.
The car wasn't great and the team was stripped bare to the bone in survival mode. EJ was forced to make redundancies that year and Sato got barely any test miles.
Although he adapted to the driving part of F1 quickly enough, he was still quite raw. In Malaysia, for his second grand prix he took out himself and Fisichella on the first lap (though later in the year, at the Nurburgring, the experienced Fisichella did the exact same thing to him!).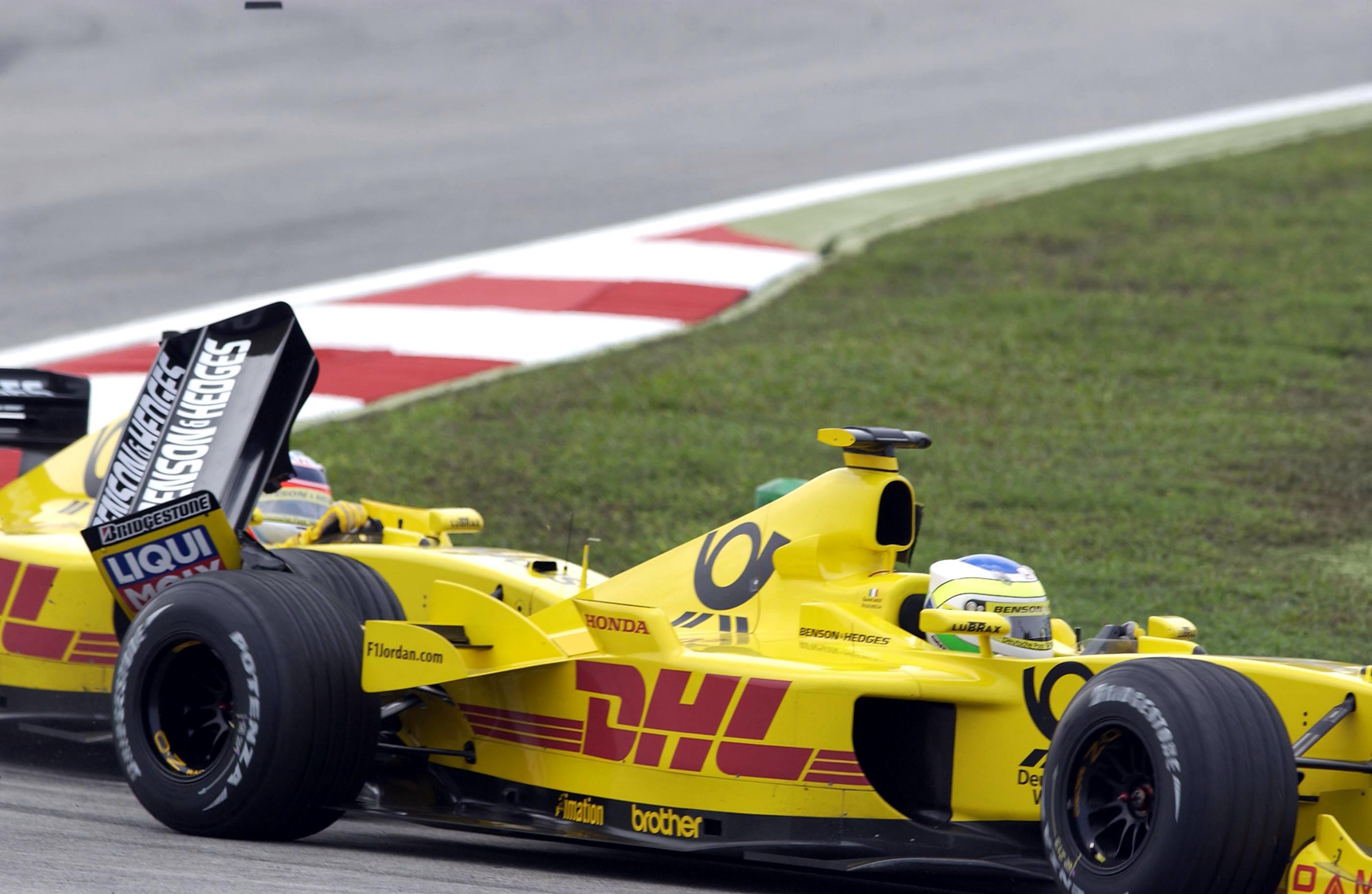 There were spins and incidents amid flashes of speed but in a car that wasn't competitive enough to really get him noticed. This didn't look quite like the driver who'd taken F3 by storm – and it doesn't always translate. Davidson has a take on that.
"Every driver is affected by different things in different ways. Those V10 cars were not the sort of cars that showed him to his best. They were traction-limited rather than power-limited. They were a bit unstable on entry.
"It wasn't so much about nailing the entry to define your speed through the corner. His high-speed delicate touch wouldn't really be of as much value."
An aggressive, attacking style behind the wheel and a smiling, happy persona out of the car, undemanding with no pretensions, everyone's friend
After spinning out in France mid-season, it was as if Sato reappraised his approach. He was a rookie in a small team with not many test miles available and before simulators could take the sting out of that.
For the next few races, he adopted a noticeably less ambitious approach, concentrating just on getting the miles under his belt and not beating himself up too badly when he was outperformed by Fisi.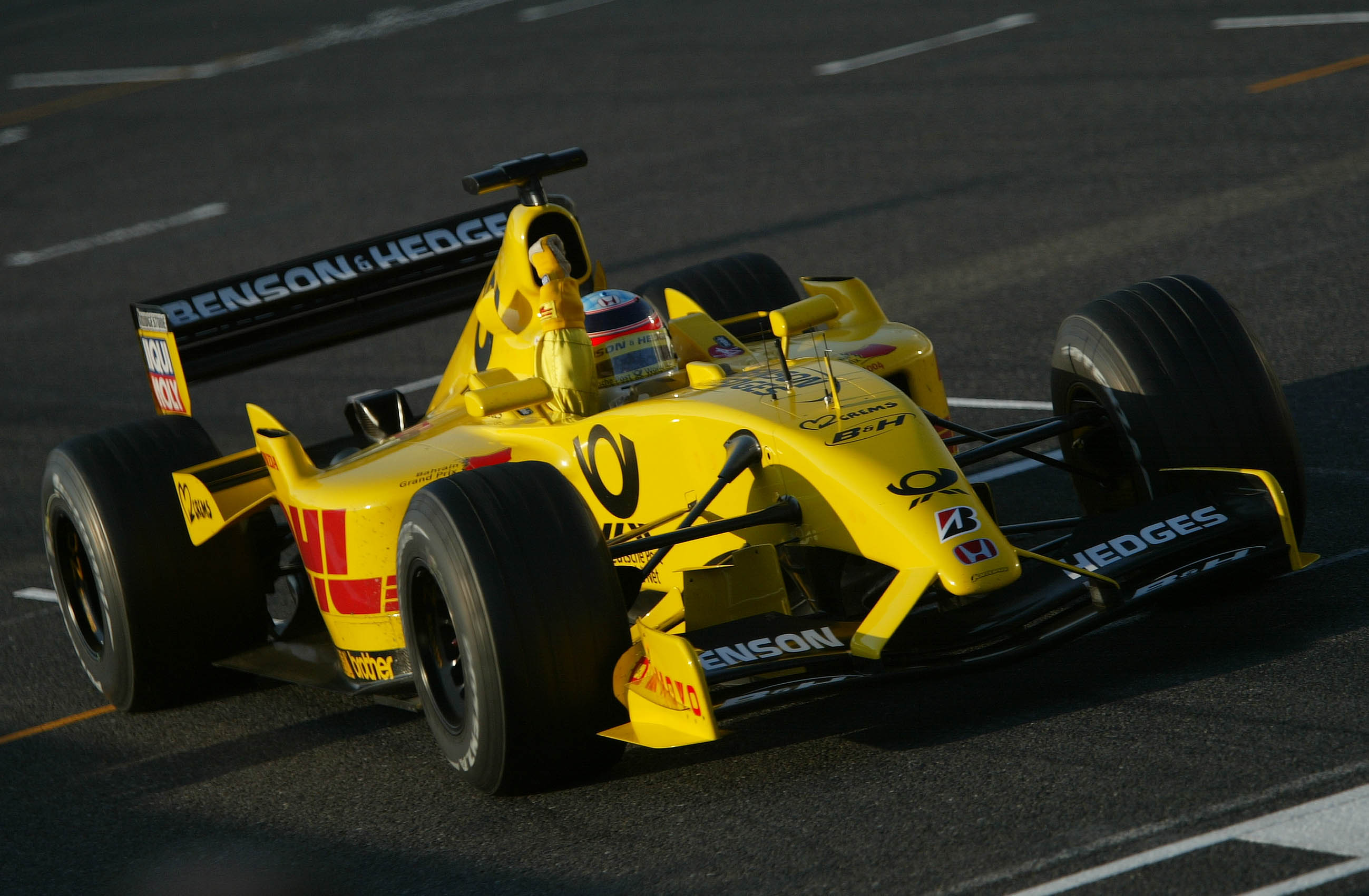 He'd finished five incident-free races on the bounce as we got to Suzuka for the final race of the season. Honda had prepared something special for its home track and it was fitted to all four of its cars. For the first time in F1, we saw a glimpse of the real Sato as he qualified a strong seventh, 0.2s quicker than Fisi.
Many assumed he was aided by intimate knowledge of his home track – but this was actually only the second time he'd ever driven it.
As the race got underway, with a wildly enthusiastic crowd cheering him on, Sato settled into an early top-six place. One-by-one, the other Honda 'Suzuka Specials' failed until the only one running was his. Being incredibly careful not to abuse the motor, he maintained a strong pace – and hung on to finish a great fifth. The reception he got was worthy of a race winner.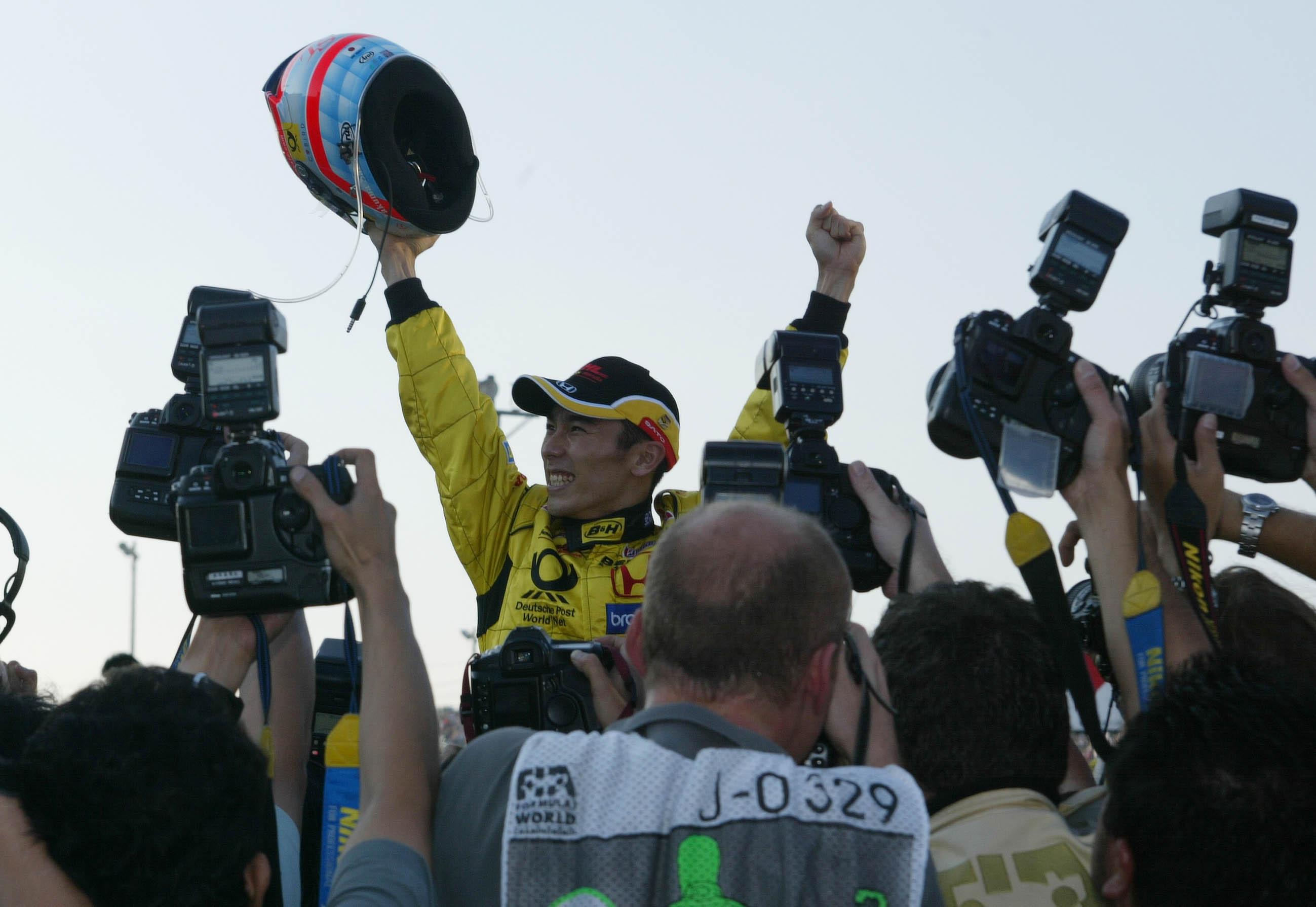 There was always something about him that engendered affection from the fans, and not just those in Japan either. He would become something of a cult figure. Maybe it was the disarming contrast between the aggressive, attacking style behind the wheel and the smiling, happy persona out of the car, undemanding with no pretensions, everyone's friend.
Jordan could no longer afford Honda engines for 2003 and so there was no place there for Sato. Honda instead placed him back in the third driver role at (the Honda-owned) BAR team, in support of Jenson Button and Jacques Villeneuve.
This time he got a lot more mileage and his performances were considered good enough to justify his promotion to a 2004 race seat with the team (he replaced Villeneuve from the last race of 2003). Happily, this coincided with by far the best car the team had ever created.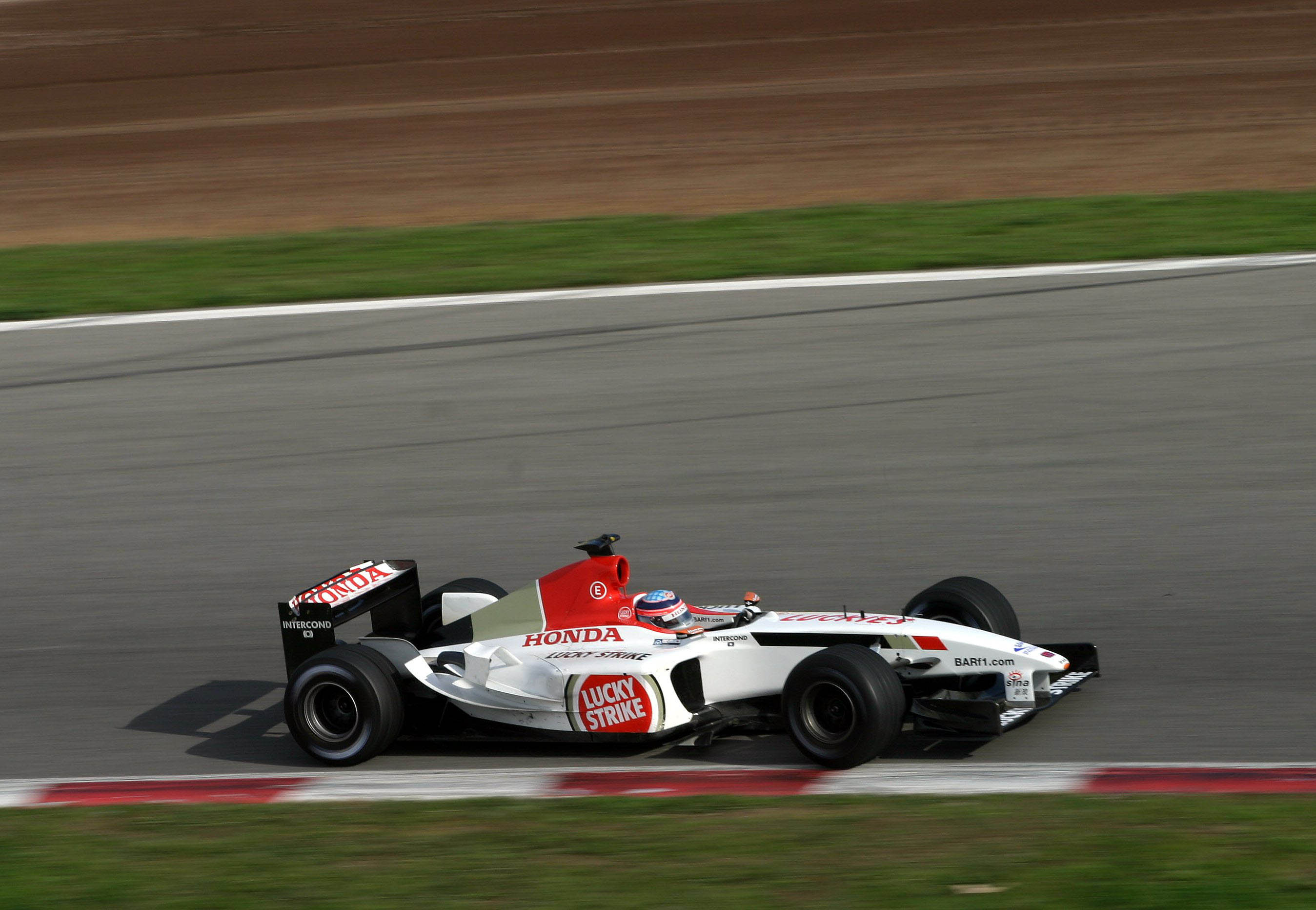 Sato was not a threat to Button's number one status in the team as his race performances were not as consistent, but he was exciting and occasionally very fast indeed (he'd qualify in the top-three on four occasions, including a front row at the Nurburgring).
There was still a hint of red mist about Sato in '04 – and, as he was running towards the front of the field, he got to go wheel-to-wheel in different company.
"At BAR I think he felt he was too controlled, he couldn't just let it flow" :: Anthony Davidson
Not all of them were appreciative of the gung-ho style that went uncommented on lower down the field. But sometimes that criticism arose from embarrassment – because he had this way (as do a lot of Japanese drivers) of outbraking a rival out of nowhere, rather in the style now of Daniel Ricciardo or Max Verstappen. The wheels wouldn't be locked up, he'd be fully in control, yet he'd pass from unfeasibly far back, like an ambush.
Although there was much to admire about Sato's driving, ultimately he just didn't consistently string it all together throughout a weekend at the very top level.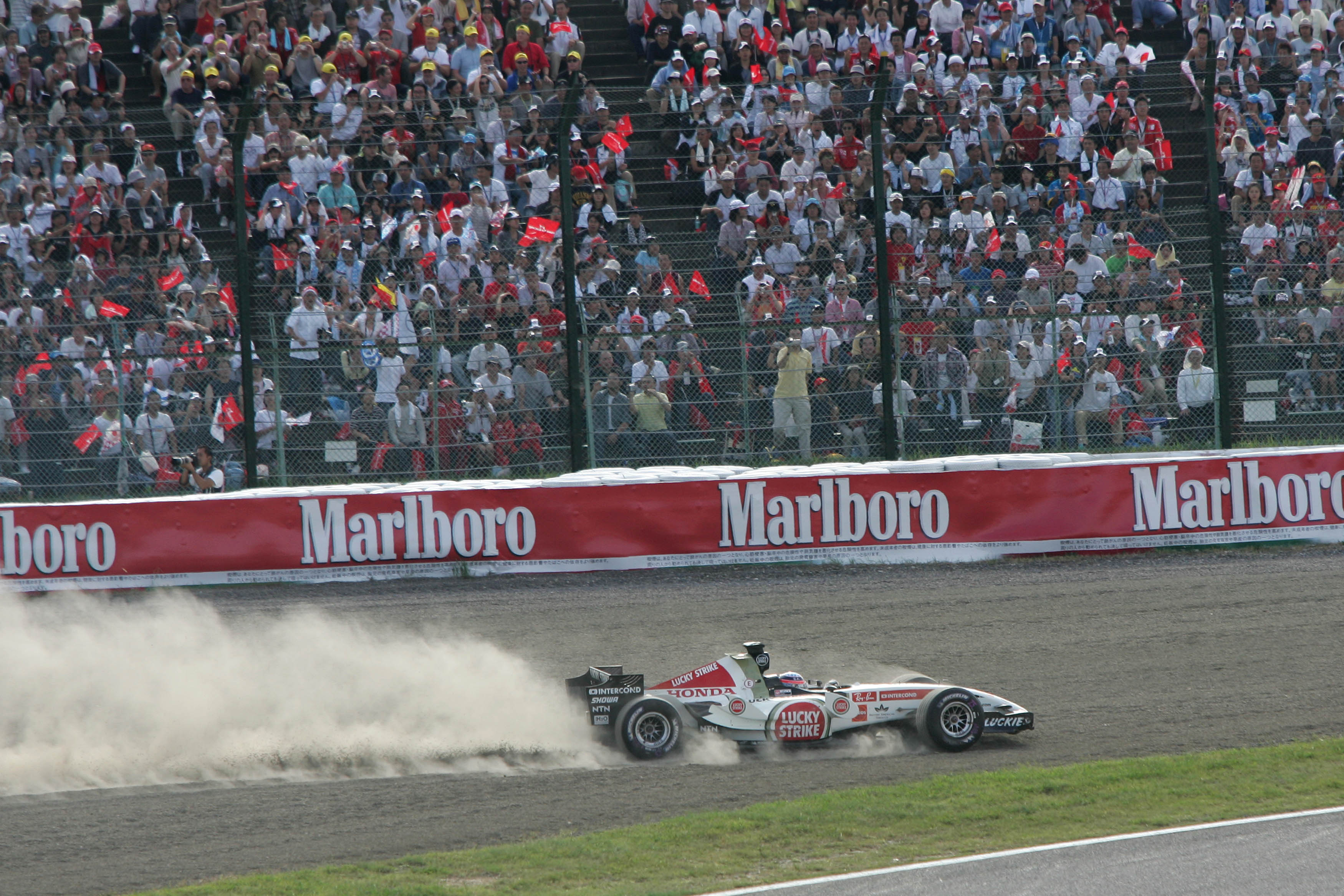 When the 2005 BAR-Honda turned out to be far less competitive, it seemed to have a much more adverse effect on Sato's personal performances than Button's. By the latter part of that season Sato was driving with no confidence, no longer able to access that attacking sensibility for fear of doing wrong.
"Aside from the traits of the V10 cars, I personally don't think the environment at BAR-Honda at that time suited Taku," said Davidson, who took over Sato's former third driver role.
"His whole thing was to go over the limit, have a few shunts and dial it back from there. At BAR they tried to stop that and I think he felt he was too controlled, he couldn't just let it flow."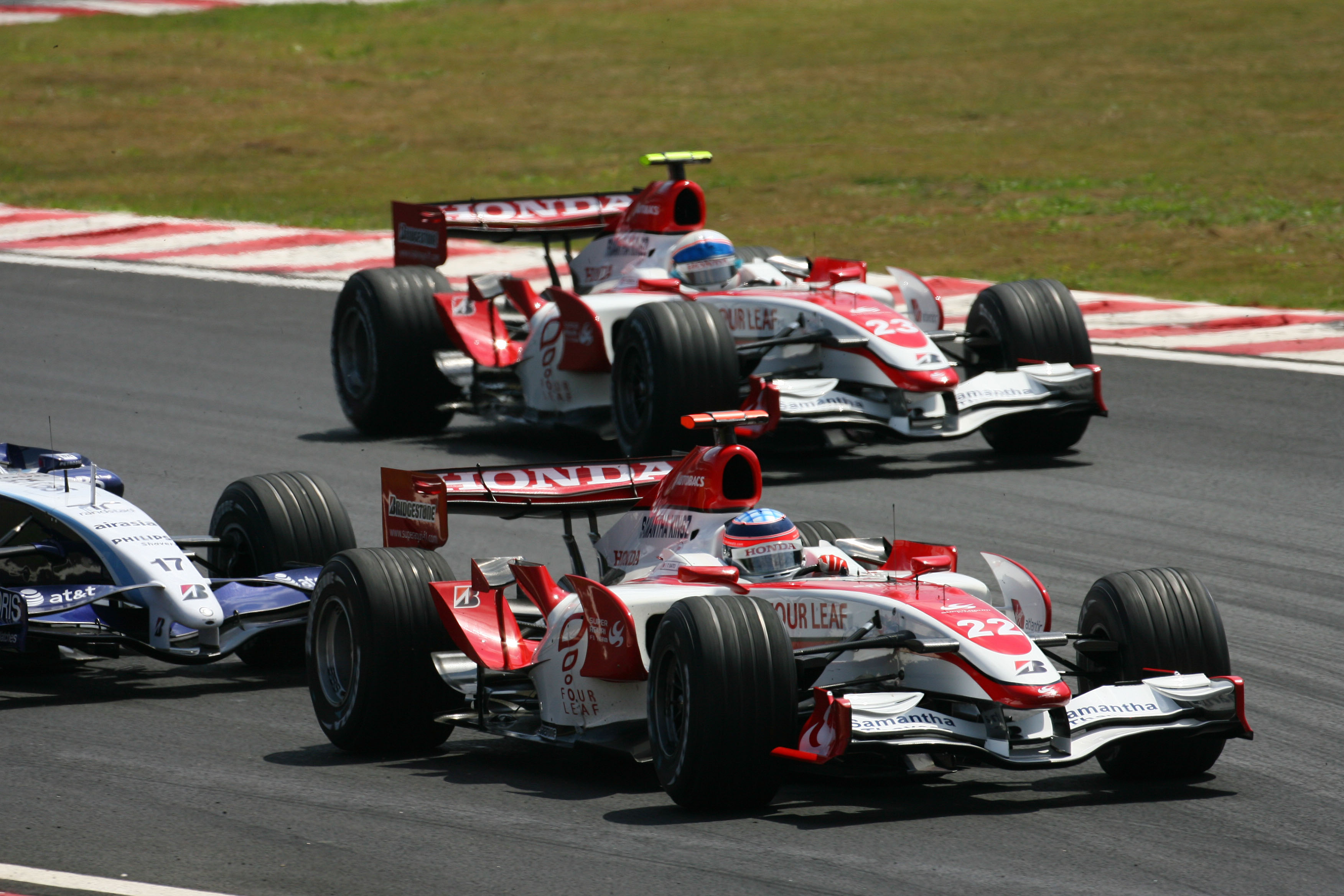 From being a guy on the cusp of becoming a world-class performer in '04, he suddenly looked like a number two. He was replaced at Honda's big team by Rubens Barrichello for 2006 – but Honda's loyalty to him and belief led to the creation of the Super Aguri team (pictured above) which ran from 2006 to part-way through 2008.
Away from the pressure of the spotlight, there were once more some fantastic Sato cameos. None more so than using a tyre advantage to overtake Fernando Alonso's title-chasing McLaren around the outside in Montreal in 2007 (pictured below), on the way to a great sixth place. Again, Davidson was his team-mate.
"The Super Aguri period put us in V8 cars and they began to bring it back to more of an F3 style of car. Which I think suited Taku. Plus the team was much more his type of environment."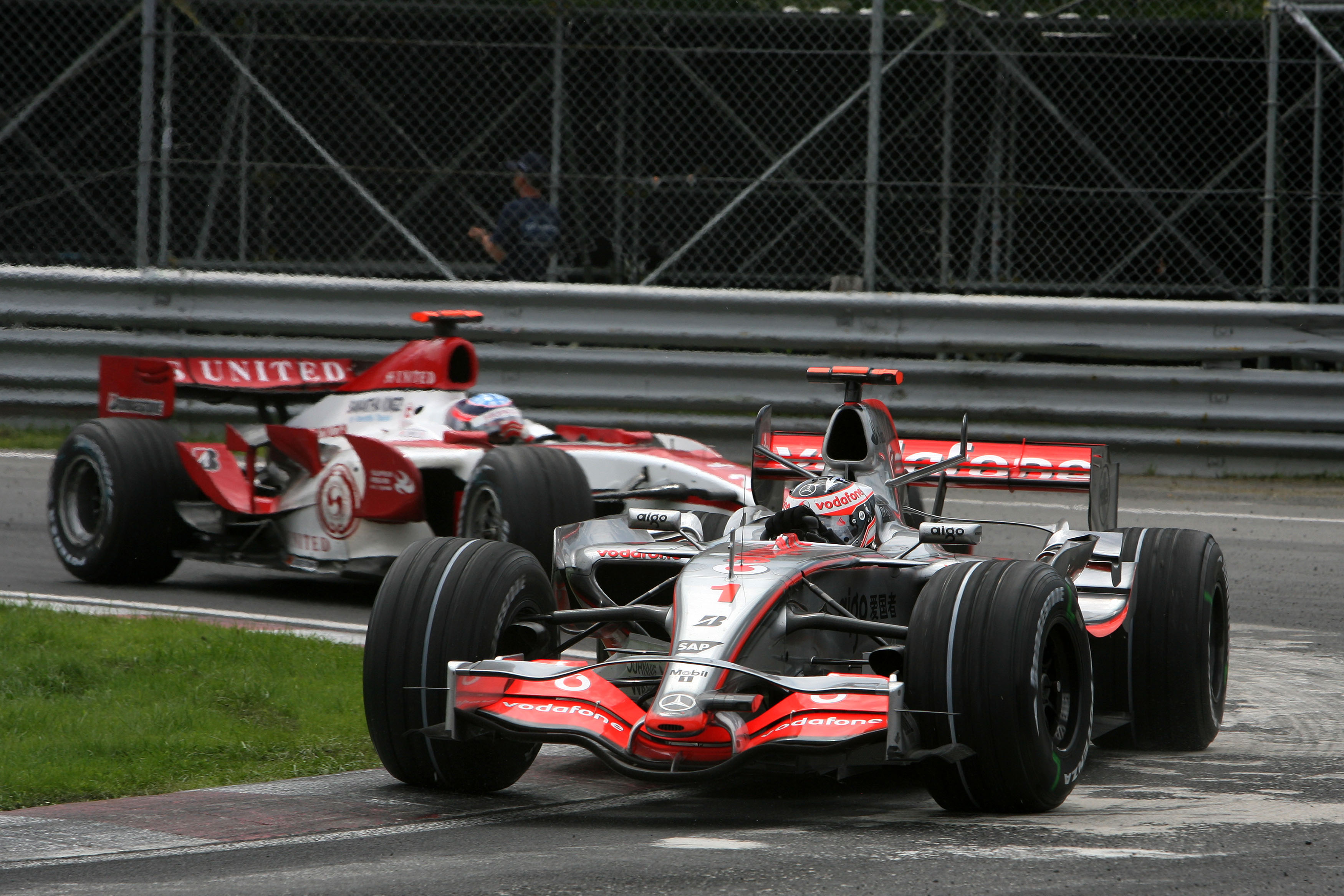 But the prospect of him becoming Japan's first grand prix-winning driver was gone. Little did we know he'd go onto become a serial Indy 500 winner instead, so many years later.
"I'm not the least bit surprised he's turned out to be a fantastically quick IndyCar driver," says Davidson.
"Because he's very smooth – even though he is a fierce competitor and very brave, his inputs are very finessed. Plus he's so technical. So technical, smooth and brave. That's the perfect guy for the ovals.
"It also amuses me that people think he's old, that you can't be fast, brave and committed when you're in your 40s and are married with a family. Well, he proves that theory wrong, doesn't he?
"I'm so pleased for him because he's an incredible driver and a lovely guy."