An absence of leadership, literally or figuratively, is disastrous for a Formula 1 team. Alpine will inevitably have suffered on both counts because of its recent departures.
The CEO, the team principal, the sporting director and the chief technical officer – all moved on, or moving on, regardless of how you spin their exits. And in the absence of a clear strategy in response to that, the team at least needs some short-term direction.
There are suggestions technical director Matt Harman has stepped up to provide it. At least for now. If rallying the troops at a time like this is to fall on anyone's shoulders at Enstone then he is probably the best person for it, even though Alpine's vice president of motorsports Bruno Famin is in interim charge of the team.
But on a day-to-day basis, as Enstone took stock of the latest changes following the departures of Otmar Szanfauer and Alan Permane immediately after the Belgian Grand Prix weekend concluded, Harman seems to be the one that's rolled up his sleeves. He might well find himself the team's North Star for the time being.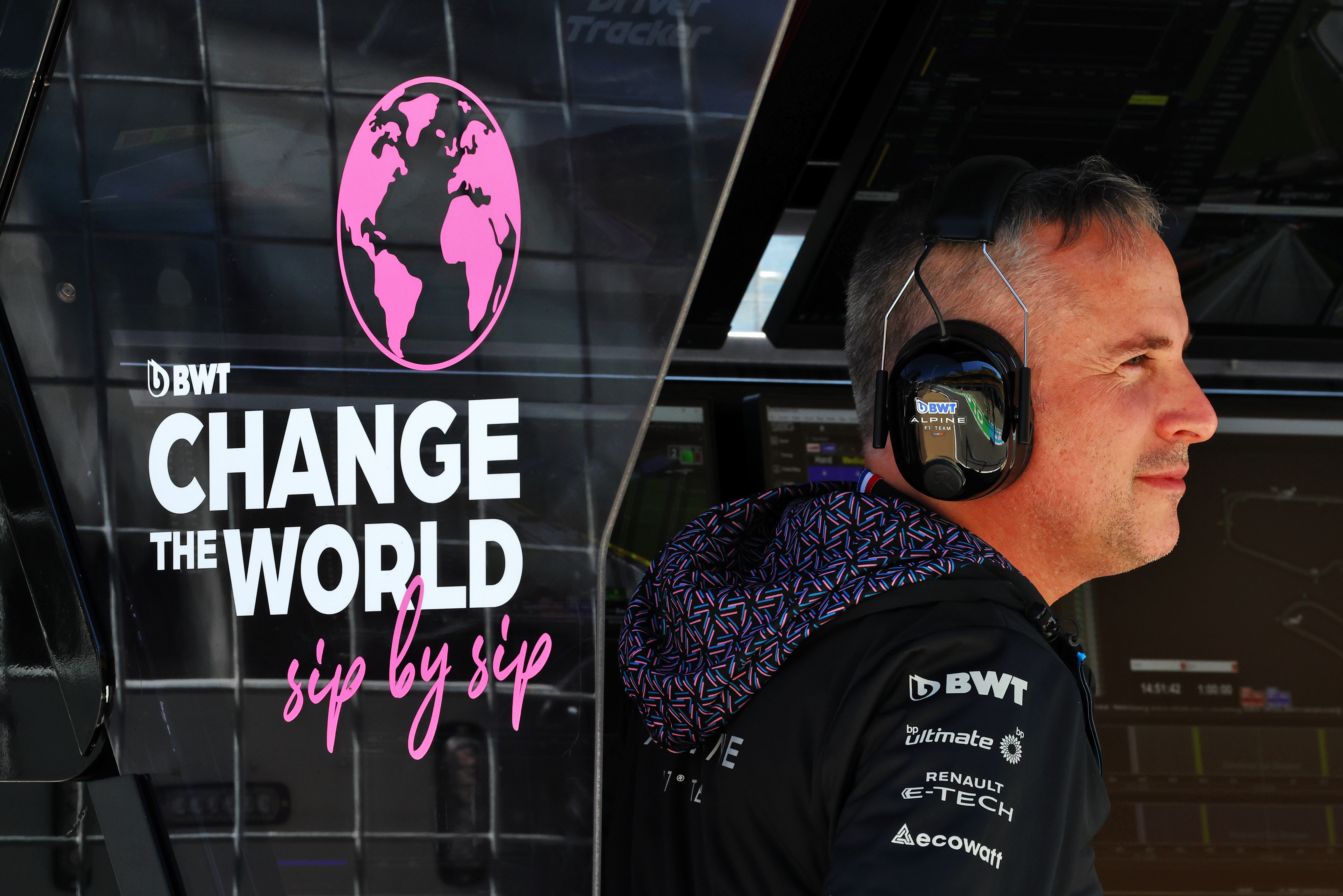 Harman is a highly rated and highly ranked person within that organisation. He's the most senior person left on a full-time basis, which helps. But even when the previous leadership was in place, Harman often leant the programme the most credibility.
At Alpine's self-satisfying launch earlier this year, while others came across as unprofessional or focused more on pandering to Renault boss Luca de Meo, Harman was the only one who spoke with conviction and substance about anything directly to do with the F1 team and its goals.
Famin has not been nearly as convincing so far in his new role as F1 project leader, even though the circumstances for his first public appearances are difficult and speaking in a second language merits some leniency. Because there's a vague "project" afoot and no clear plan, the substance has been seriously lacking, and Famin did little to convince otherwise.
It would be a surprise if Famin or Harman emerge as the team principal longer-term, although who's to say how it will play out given Renault and Alpine don't seem to know. Famin didn't rule out taking the job himself but he's also the engine boss and the overall project boss, so if becomes the team principal as well he'd be marking his own homework constantly and that wouldn't work.
It would also probably be a mistake if Harman's the team principal and technical director in the interim, especially with Pat Fry departing as CTO – a role in which he'd have been doing a lot of the long-term planning for the 2026 rules, for example.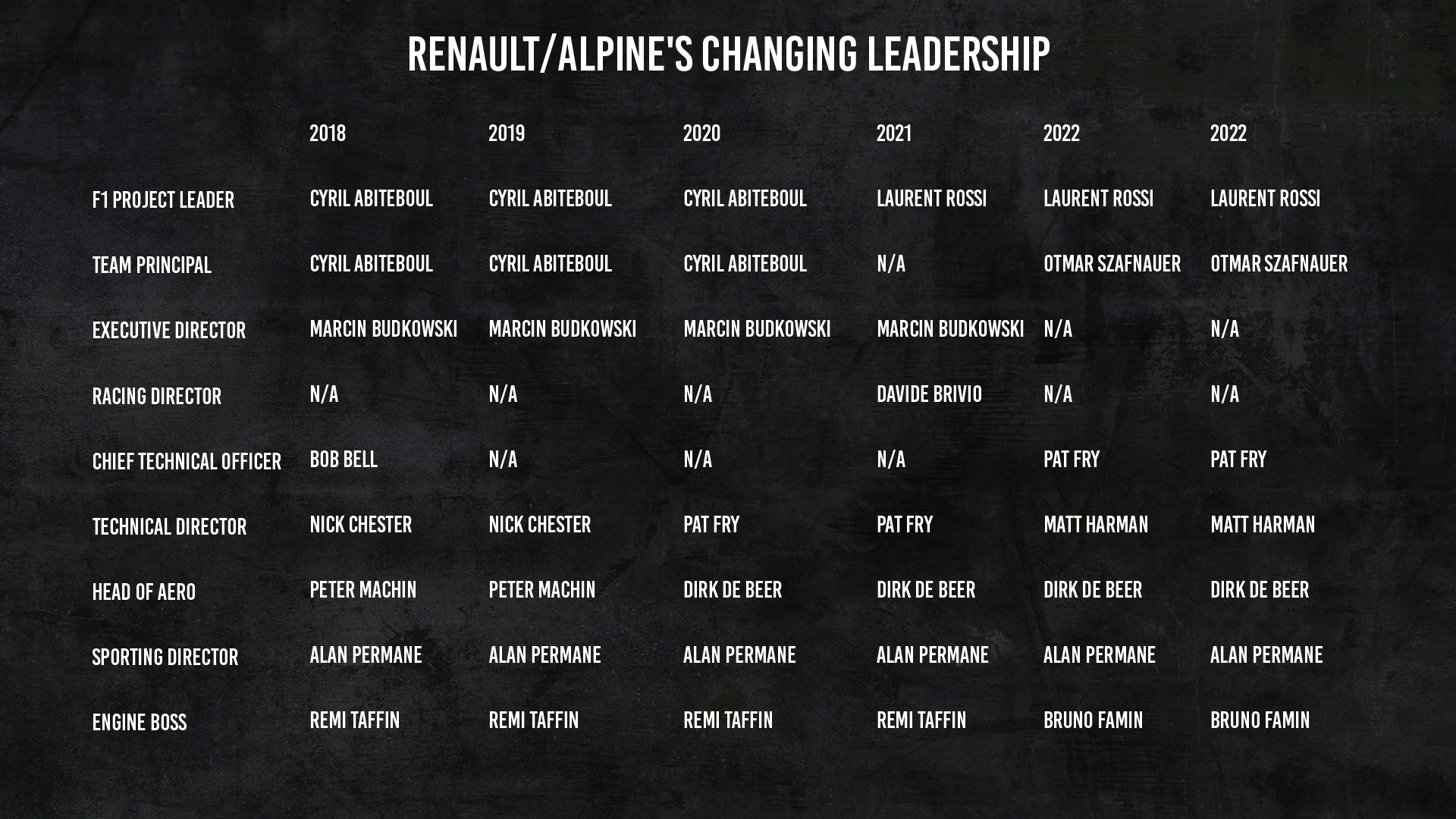 Harman's got a lot of plates to spin. But Alpine needs to lean on someone like him right now. It needs a figure that's at Enstone all the time, who can galvanise the team, and have it working towards a common goal.
If staff there did genuinely believe that there were signs of progress within Enstone that Renault was meddling with pointlessly it's someone like Harman whose job is to say, 'keep your head down, keep working the way we were going, keep improving on the things that we know are our weaknesses, prove to these people that we're on top of this and with time, we will be able to achieve the things that we wanted to achieve'.
That's the kind of leader the team needs, now and longer-term. By binning off Szafnauer and Permane and driving Fry to Williams, all that experience, all of those people that get looked up to, have been pushed out one way or another. And that's a huge problem to be in.
Is it rudderless? Not necessarily, because the likes of Harman are stepping up. But if the ship's being steered through ad hoc stepping up that will only work for so long.
There is bound to be some frustration internally that Renault has intervened yet again, without a clear plan, without really understanding how hard it is, without necessarily giving the team everything that it needs.
There's probably an element of apprehension among staff about another change of leadership, another team boss to come in, another potential vision to buy into. And there'll be confusion as well, simply because they don't know who's going to be the team boss in the future and they've got a chief technical officer on the way out now as well.
The impact of that should not be underestimated, and if Harman really is stepping up to pull everyone together it could go a long way to making sure that there isn't a lot of drift over the next few weeks or months, however long it takes to put a new plan in place.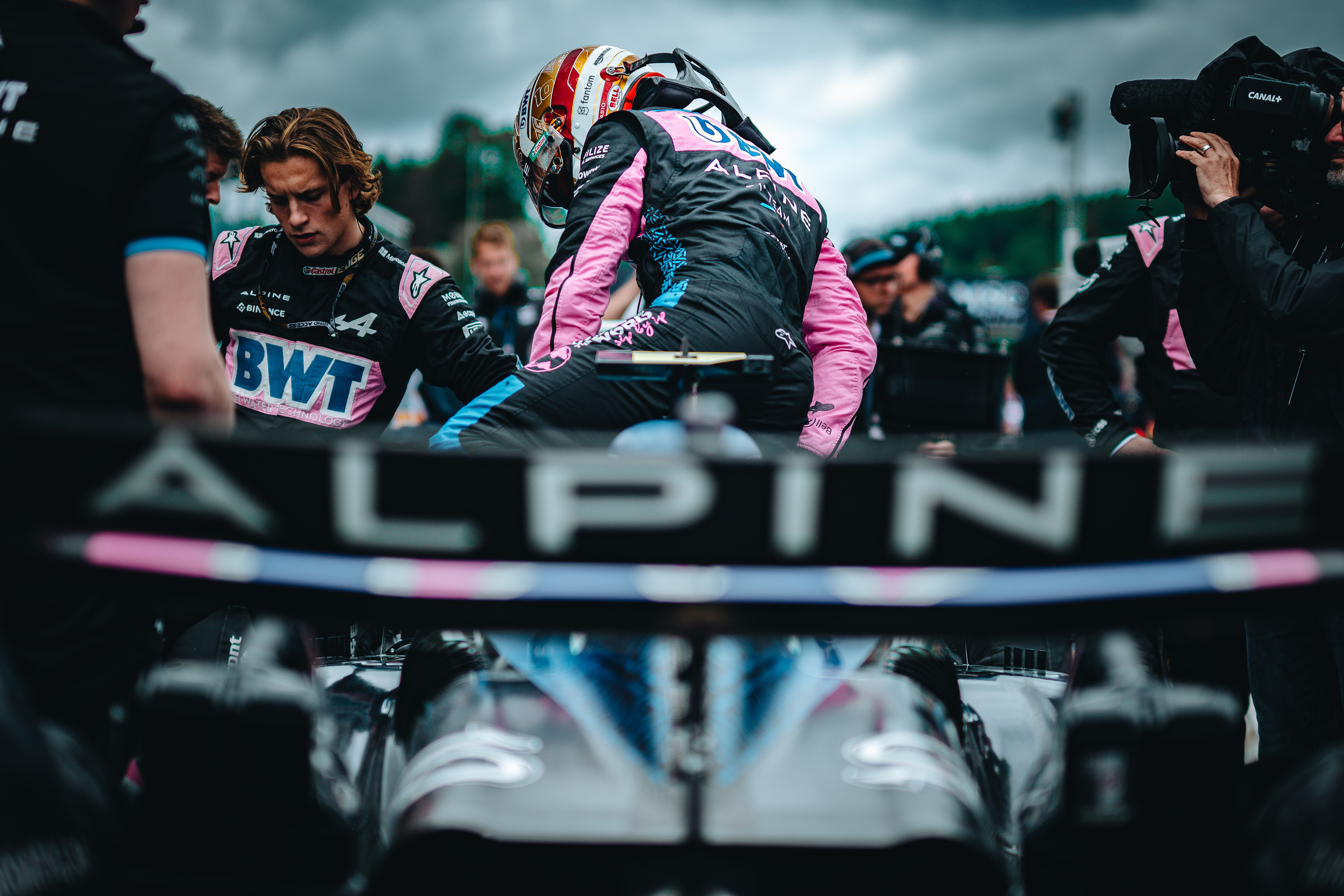 Normally, this much change would be offset slightly by the excitement and opportunity to reset, do things differently and in a better way. But Enstone's had to do that an awful lot over the last few years and it can't be easy to be asked to go through it again.
That's why strong leadership is essential. In F1, there simply isn't the time for a team to lick its wounds and feel sorry for itself.