Regardless of what's going on off-track, Alex Palou has won two IndyCar championships in four years competing in the series and his latest success, sealed at Portland on Sunday, is as dominant as any we may well see in our lifetimes.
If Palou is indeed now staying at Chip Ganassi Racing – and Ganassi was adamant in the aftermath of the title win that he was – it's very clear what McLaren and Formula 1 are missing out on now that Palou's long-term future is decided (at least for the time being).
What this year has proven is the first ever Spanish IndyCar champion has very few weaknesses left for his rivals to exploit. Put Palou in the car capable of his ability and he's going to be a title favourite from now on, if he wasn't already before.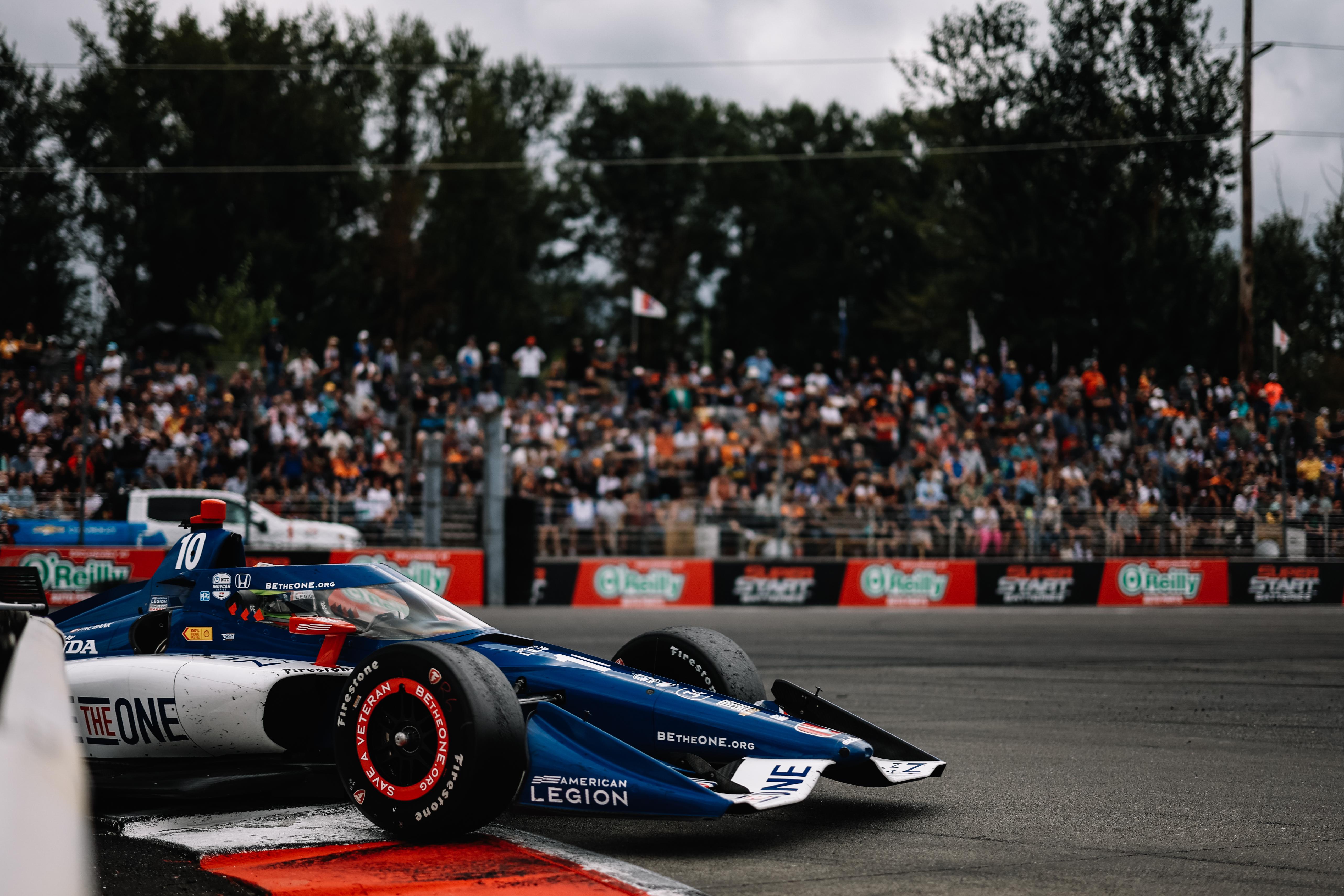 His 2021 title win came in only his second season in the series. After winning his very first race in Ganassi colours and adding a second-place finish at the double-points Indianapolis 500, he delivered fantastic consistency throughout the year.
The only question really was whether he had the same raw pace as some of his rivals.
He struggled on the ovals outside of Indy, and his Road America win came after a dominant Josef Newgarden's gearbox broke.
His third win came at Portland where he bagged his first real IndyCar pole (rather than being awarded a pole via his championship position when qualifying was cancelled) and was the first driver on what turned out to be the mad, accidental 'crash at the first corner, go to the back and pit and then be at a massive fuel advantage and come through and win the race' strategy.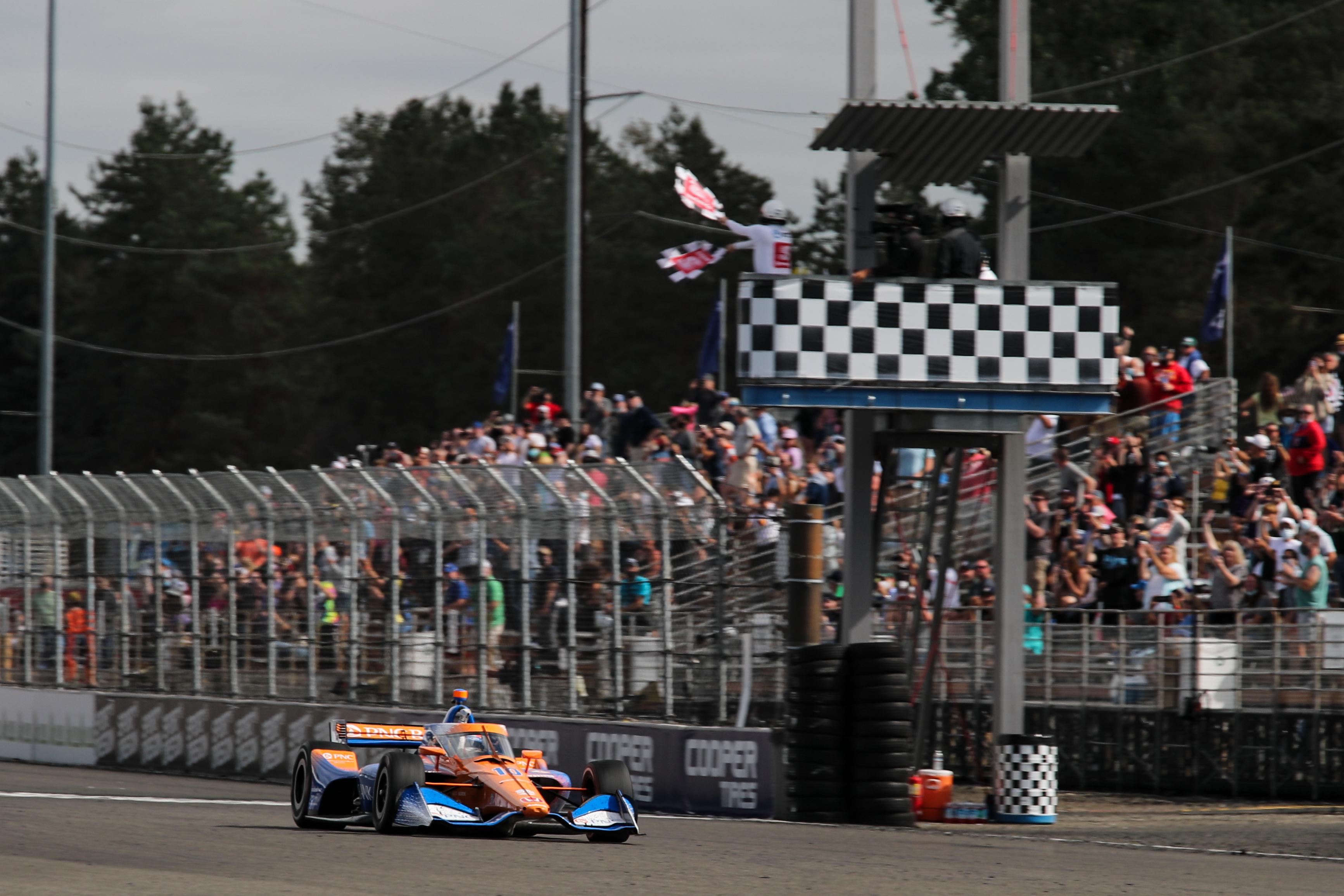 None of that year really made you sit up and think that Palou was as fast over a single lap as – or capable of barnstorming stints like – a Newgarden or even the emerging talents Pato O'Ward and Colton Herta. Palou seemed more about remaining consistent, doing all the underrated things well and replicating a very high level of performance week in, week out.
It was arguably 2022 when we got his first display of what one could describe as 'FU' pace from Palou. And it came in the last race of the season after a lack of poles and wins in the early part of the year had left him trailing and lacking leverage in the championship battle, which Will Power had a stranglehold on for so long.
Winning by over 30 seconds at Laguna Seca – amid the climax of his lawsuit with his own team that had run through the previous seven races – really laid down a marker, one that he firmly proved was no fluke in 2023.
He's always been a driver who likes to keep the car straight and tidy even when the IndyCar absolutely demands a level of oversteer at, mostly, corner entry and exit. It means other drivers can look quicker owing to their more flamboyant styles, and sometimes are faster because of that as there's a level of compliance from the Firestone tyre not seen in other series.
But Palou has proven this year that his style is definitely not to his detriment, and his three-race run of wins at Detroit – his first on a street course, which came with pole position where you have to rag an IndyCar around on a street course to a certain extent to create the laptime – followed by Road America and Mid-Ohio were so impressive.
Road America, Mid-Ohio and the Indy road course win earlier in the year were also underpinned by stunning speed to make some very aggressive strategy calls work.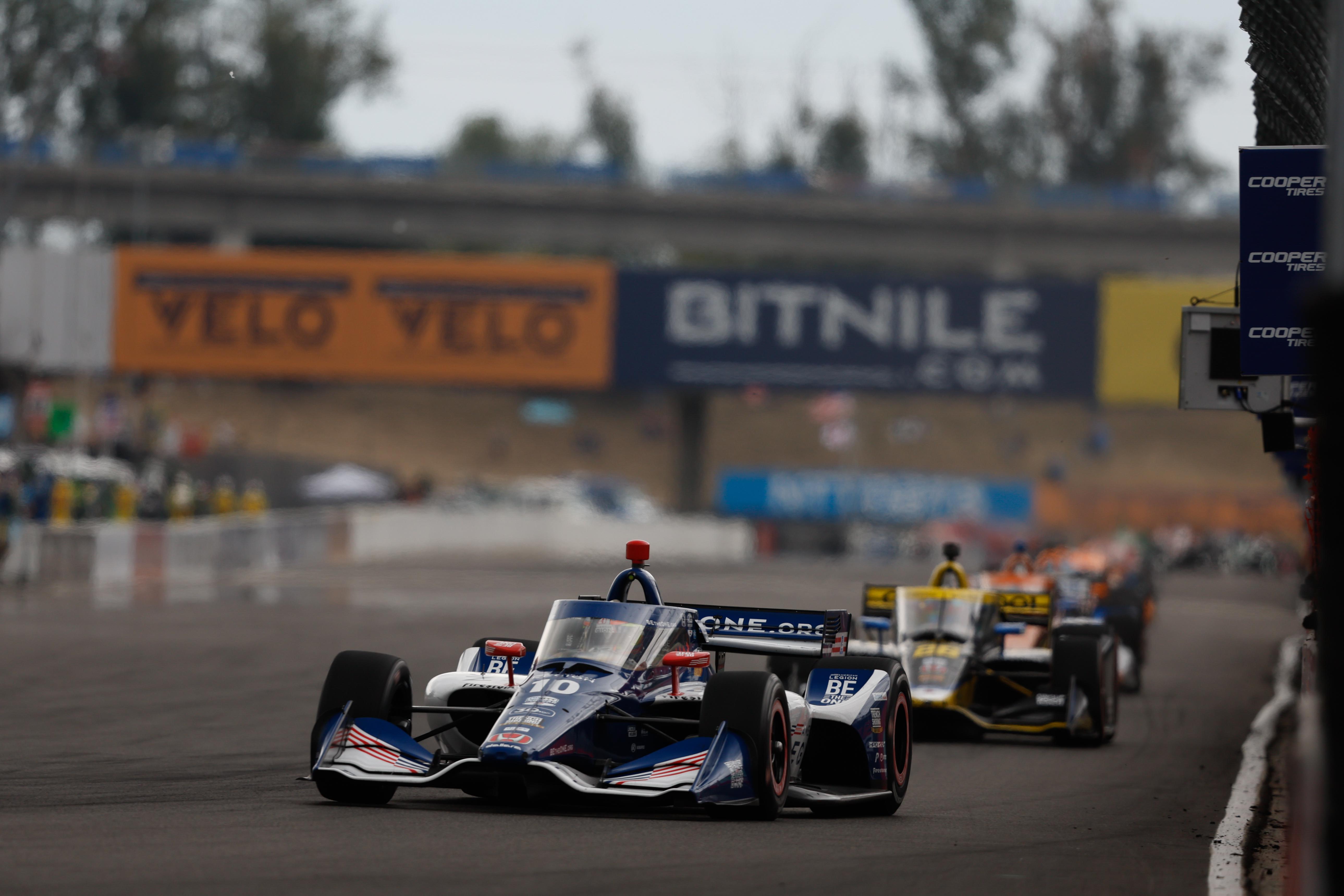 Some people think strategy is a golden ticket in IndyCar and there are outlying situations where it is, but mostly it's a small element in a wider combination of factors that always require a phenomenal level of pace to beat a host of competitors on another strategy.
Since Palou came to Ganassi and we saw more and more of how he went about his racing, I always felt he had a number of attributes that would help him to continue to improve. Obviously, I can't claim to have seen 2023 coming, but the ingredients were there.
One of those is his mental fortitude, which is almost unbreakable. I'd argue last year's lawsuit did impact his performance looking back on it now, though even that opinion is questionable. But apart from that, whatever on-track adversity comes his way he seems to surf over it with a trademark Palou smile.
The other is his strong ability to analyse a circuit and work with the team to improve laptime. That's one thing that impressed Jim Hamilton, Ganassi's sort of special projects leader who counts the Apollo Space Programme and designing spy satellites and stealth hulls for battleships among his achievements.
It's not even just his general analytical ability, but the way he can focus on certain sectors or micro sectors of the track and understand how changes can impact pace in other parts of the circuit. Not focusing on one corner at the expense of the holistic lap, essentially.
With this ability, coming to tracks for the second and third time was always going to be beneficial. Going to a new track like Detroit as well highlights how this attribute can add to his performance, as he clearly got to grips with the car at the track in ways others couldn't.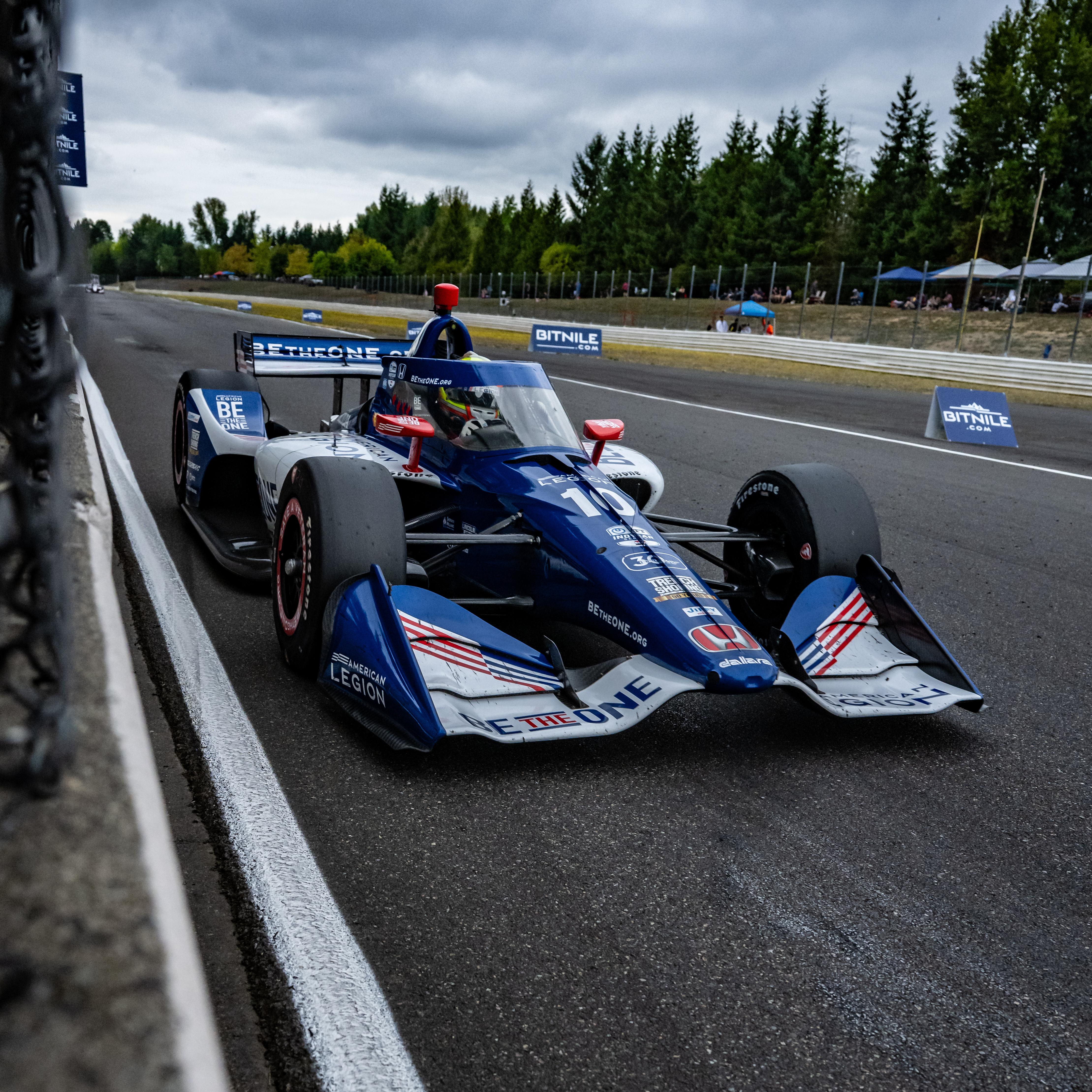 In modern IndyCar it's very difficult to perform a 'comeback' title win. You need to be in the top three from the very start of the season and probably have a win before or just after the Indy 500 to stay in control.
Winning in the first half certainly isn't going to give you the title alone, but it feels like a necessity to keep you in the hunt.
It's something Palou has managed in both of his title seasons.
With Newgarden now pulling off around four wins per season – he's managed that many or more in four of the last five seasons – keeping on winning rather than just being consistent was always going to be important for Palou.
But couple a few more wins with Palou's trademark consistency – his worst 2023 finish is eighth and he's finished in the top five in 12 of 16 races – and you create a stunning year.
Especially when the only two people matching his peaks – Newgarden and O'Ward – have had messy seasons. Newgarden has had plenty go wrong, while O'Ward's had a handful of self-induced issues that have held him back.
And then on the other end of the spectrum, those who have been as consistent as Palou has, like team-mates Scott Dixon and Marcus Ericsson, haven't matched Palou's qualifying brilliance or got the additional victories to be able to bring down the gap.
It's clear anyone missing out on Palou has lost a real combination of attributes in a driver.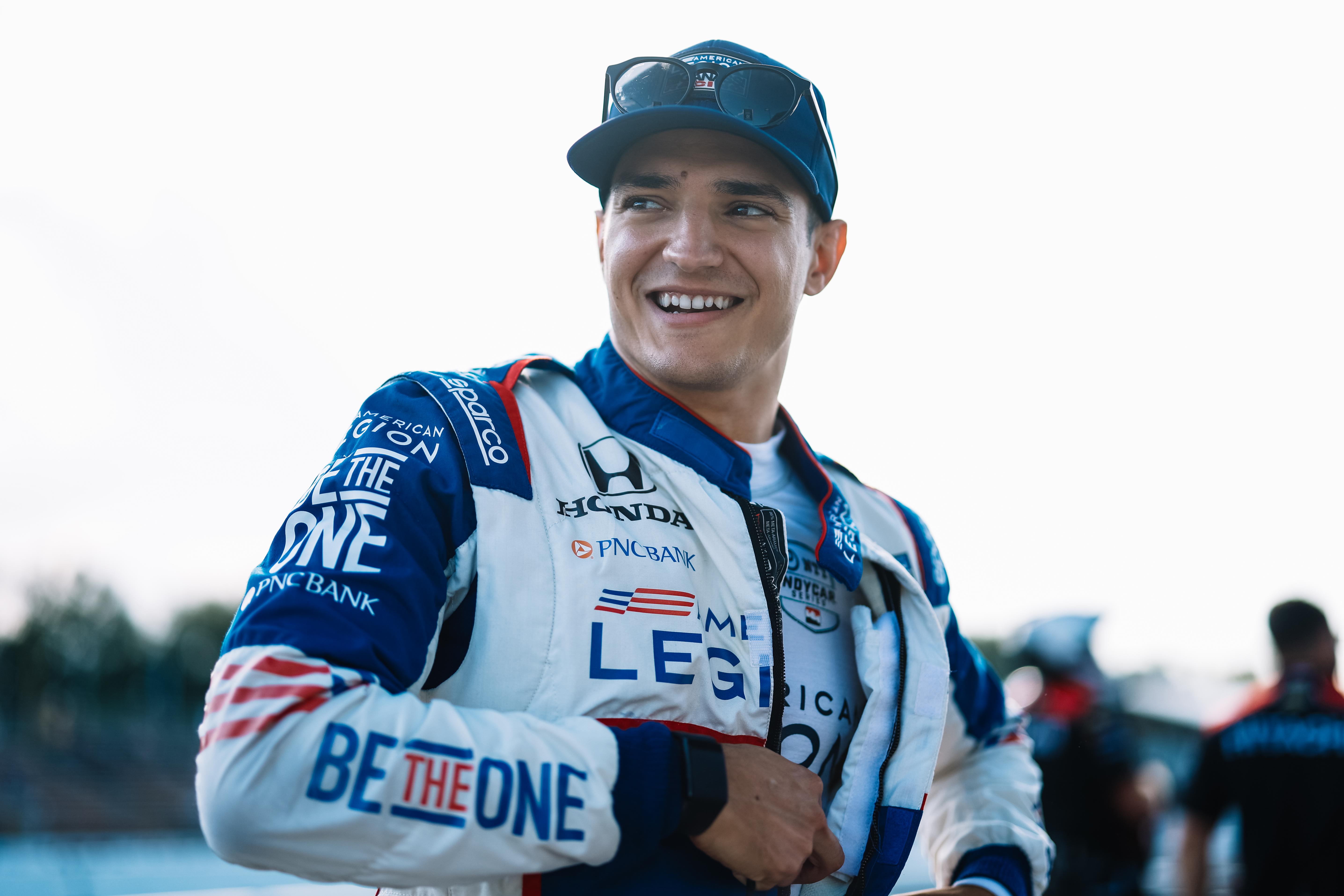 He's now proving he is capable of outrageous speed as well as clinical consistency. He has an analytical brain and relishes an intellectual challenge, is someone who can block out the noise of outside factors including lawsuits that threaten his future, and has a general level of resilience that makes him an outstanding package.
No one can say for certain how well Palou would perform in F1, but it's hard to claim he has anything left to do to prove he's earned the chance.
He has all the attributes of a fantastic champion and all of those attributes should translate well to the world stage.
If his future does end up being in IndyCar for the long-term, then it's F1's loss.