After only being the sixth-quickest team at the Dutch Grand Prix just a week ago, Ferrari had a much stronger home race in Italy – taking pole and leading at Monza.
It still ended up firmly defeated by Red Bull and only third and fourth at the finish, though.
So should it be encouraged by that performance, or would that be deluding itself given how different Monza is to most other Formula 1 tracks?
Here are our writers' verdicts:
MIGHT BE A ONE-OFF, BUT THE RIGHT APPROACH
Gary Anderson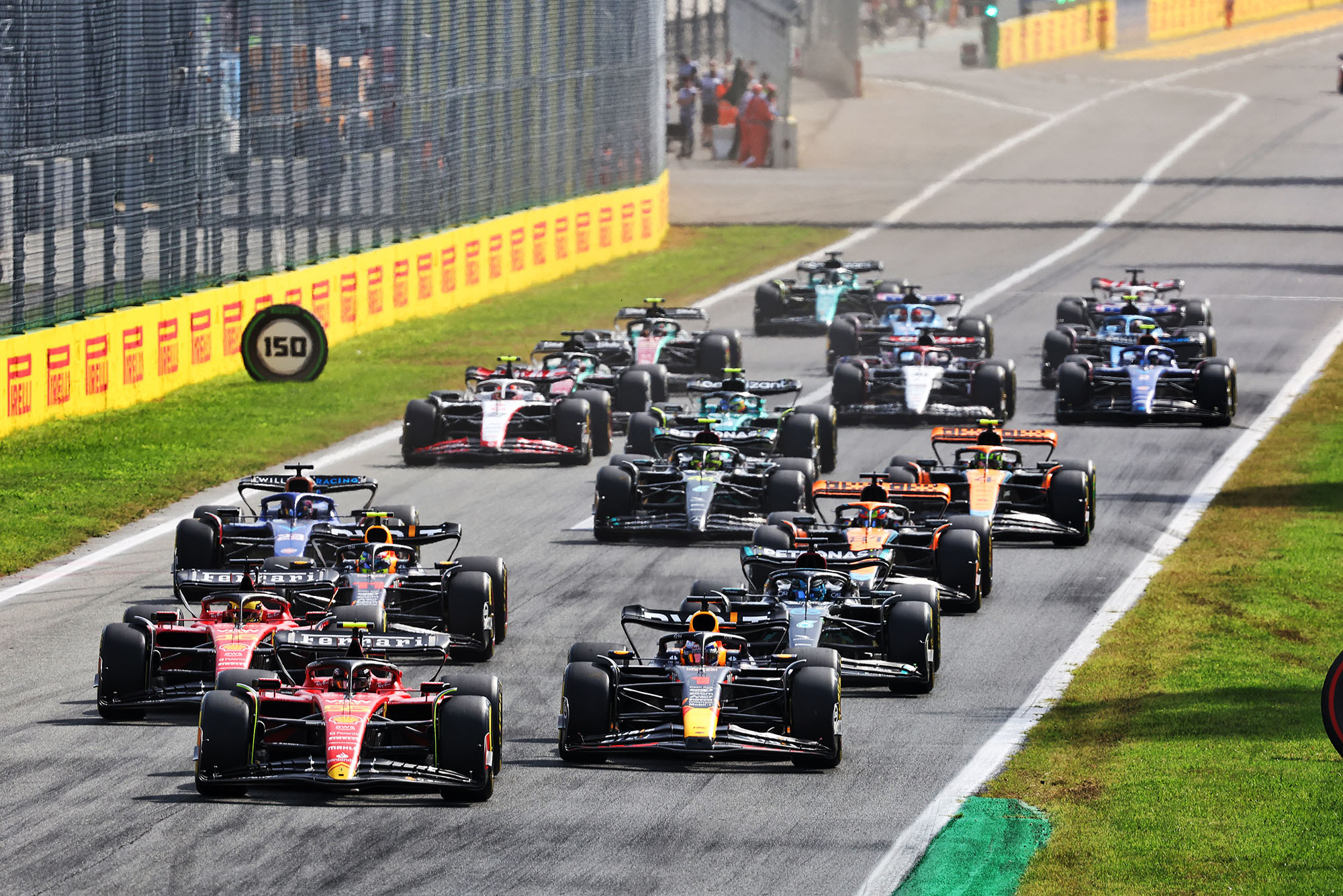 Ferrari finishing third and fourth to two Red Bulls was just about the best it could hope for.
We need to remember that Red Bull has won all the races this year so at best Ferrari could only hope to be best of the rest.
Ferrari put a lot of effort into Monza. It is a one-off track in its characteristics but it is Ferrari's home race so nothing wrong with that.
Not all the other teams put so much focus on Monza package, so the qualifying and to be honest the race result was a bit skewed by that. I don't expect the same result in Singapore but Ferrari will be in there in qualifying then falling away in the race.
As for the drivers, they could just as easily have both not finished.
I love to see racing but the team needs to come first. Carlos Sainz had the upper hand all weekend so it would have been totally justifiable to have told them to hold station. They managed to bring it home so no harm done but I think there will be some in-depth discussions in Maranello tomorrow.
Red Bull has a car for all occasions, especially race day when it can look after its tyres just that bit better than any of the other cars so giving away a couple of tenths on a Saturday to achieve that is not the wrong thing to do. None of that is Red Bull's fault, it's up to the others to improve and catch it.
FERRARI COULDN'T HAVE DONE ANYTHING MORE
Edd Straw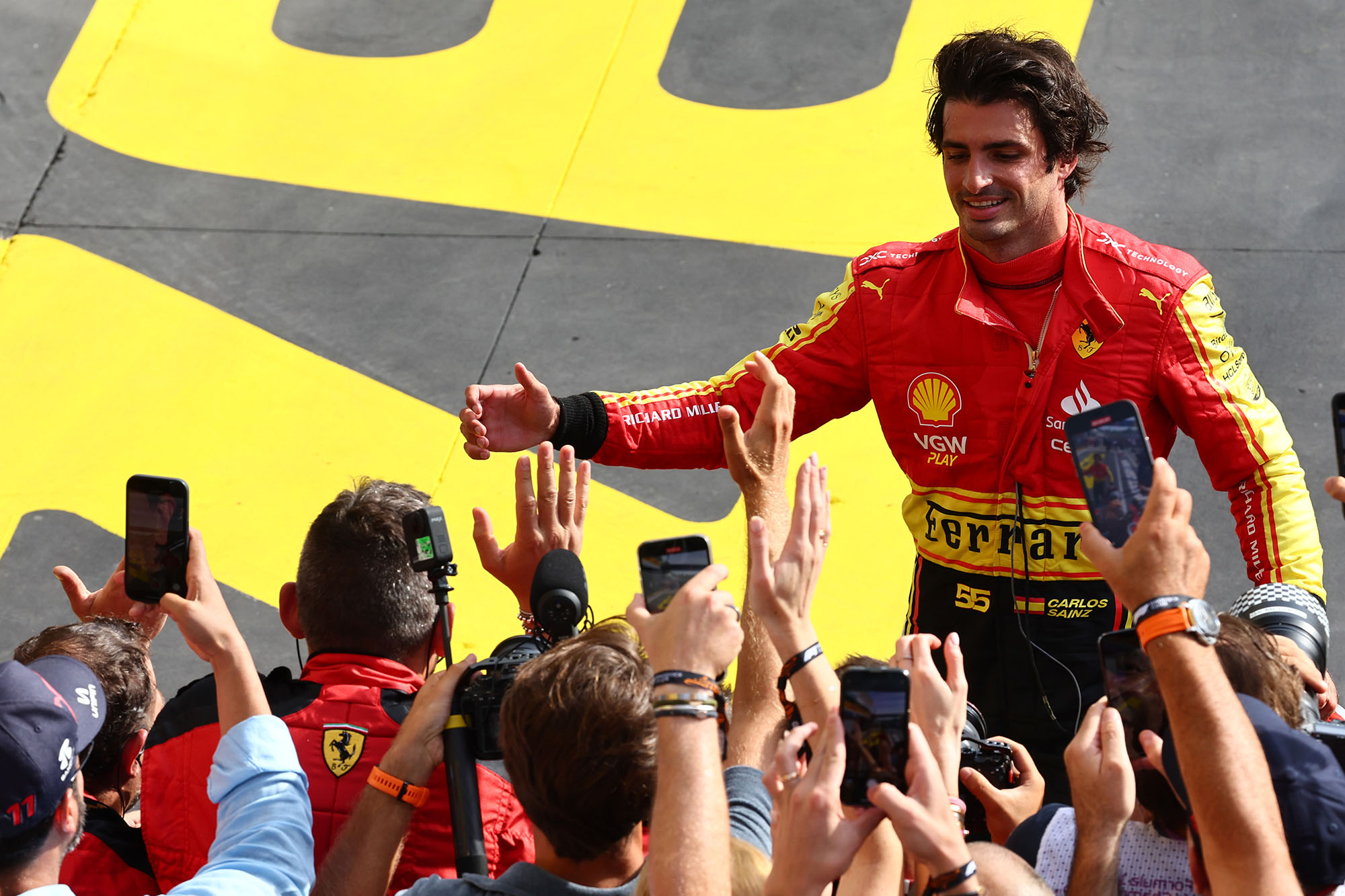 This has to go down as a good day for Ferrari. There was never a realistic chance of beating Max Verstappen on merit and even delaying Sergio Perez's inevitable rise as long as it did was a positive.
Yes, third and fourth isn't what Ferrari aspires to but the key for any team is to maximise the result on a given weekend and in a straightforward race those positions were always likely to be the ceiling.
This is a team that is capable of dropping the ball but it was critical to avoid this happening amid the pressure of its home race. So it was a job well done while also being quick enough with a track position advantage to make a race of it.
No team can improve a car overnight so Ferrari's short-term objective can only be to make the most of what it has. The real battle is the one going on at Maranello right now, but this day at Monza was one of its better ones of 2023.
What really matters now is it makes the step needed to win on a similarly well-executed weekend next year.
BETTER THAN ANYONE ELSE HAS MANAGED ALL YEAR
Glenn Freeman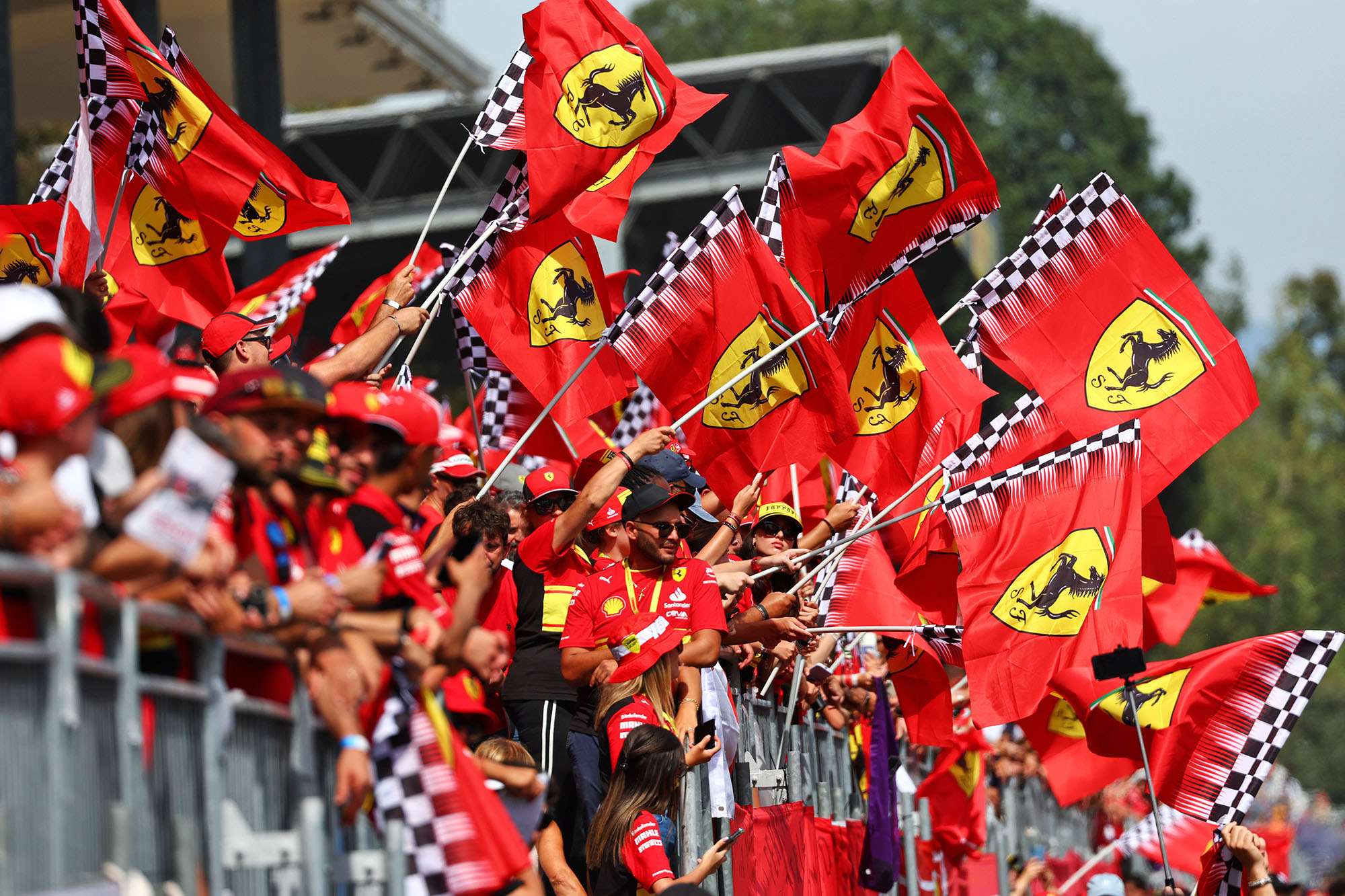 I don't think we could have asked for anything more from Ferrari this weekend. It threw everything it could at making a go of things on home turf, triumphed on the day of the weekend where Red Bull is always a tiny bit more vulnerable, and then made both Red Bull drivers work really hard for their well-deserved 1-2 in the race.
I'm glad the fight for the podium spot at the end was fiercely fought and didn't end in tears, too. Ferrari deserves credit for putting on a show in a way no one else has really managed this year against Red Bull, and it would have been a shame if it had then called off the race between its drivers early once Perez was through into second.
Ferrari is still going to have weekends where it's anonymous this year, but the team and drivers did themselves proud this weekend.
THANK YOU FERRARI!
Scott Mitchell-Malm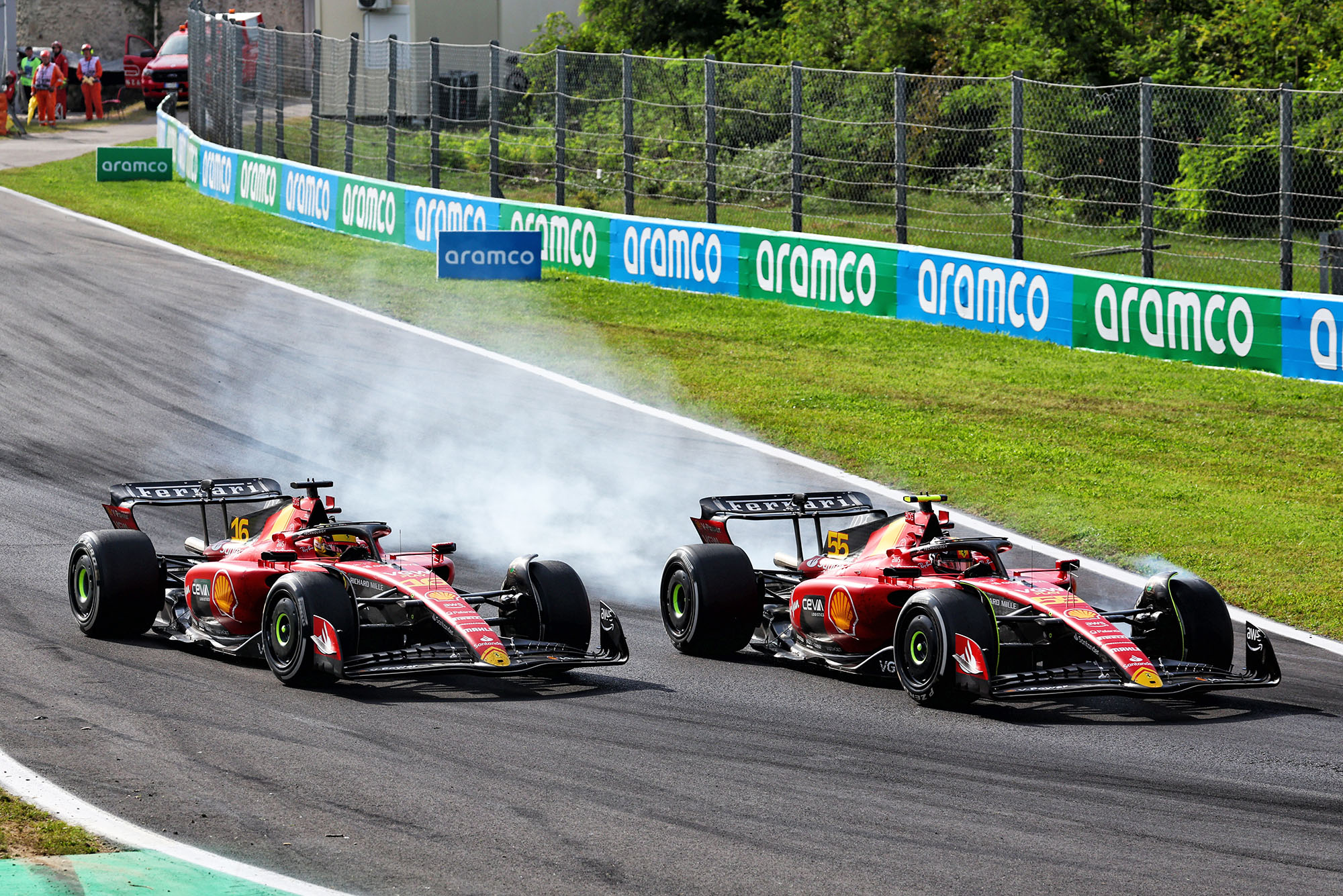 We owe Ferrari, Sainz and Leclerc a big thank you after that. Not only for taking the fight to Verstappen early on but also for the two team-mates just having at it over third place.
Sainz's robust defence against Verstappen and then Perez flirted with crossing the line but was fine in the circumstances and followed the racing rules OK. It made for a better fight at the front than any other races we've seen this season even if it always looked destined to fail.
But with the Red Bulls eventually long gone, Ferrari could have shut things down and banked that home podium. For either the team to let the drivers race each that aggressively, or the drivers just decide unilaterally to go for it as long as they kept it clean, made for a really interesting fight late on.
It was quite generous to us watching, given the disaster that colliding would have been!
IT WAS GREAT, BUT…
Matt Beer
I loved everything about how Ferrari approached Monza, it was gloriously reminiscent of some of Juan Pablo Montoya's generally-futile attempts to interrupt Ferrari's 2002 domination with a Williams-BMW not really capable of doing so over a race distance.
But I can't get too excited and I'm sure Ferrari isn't either. If you'd said either when Leclerc opened a big early-2022 championship lead or when Ferrari went into 2023 pre-season testing genuinely optimistic that this would be as good as things got in late-2023, it would've looked like a crushing disappointment.
After all, Ferrari was able to put more focus on 2022 rules preparations than Red Bull as Ferrari could write off 2020/21 after its engine controversy while Red Bull had F1's toughest-ever title battle occupying its attention.
It should be making a fight of the world championship, not just occasional races.
Sainz was exceptional
Josh Suttill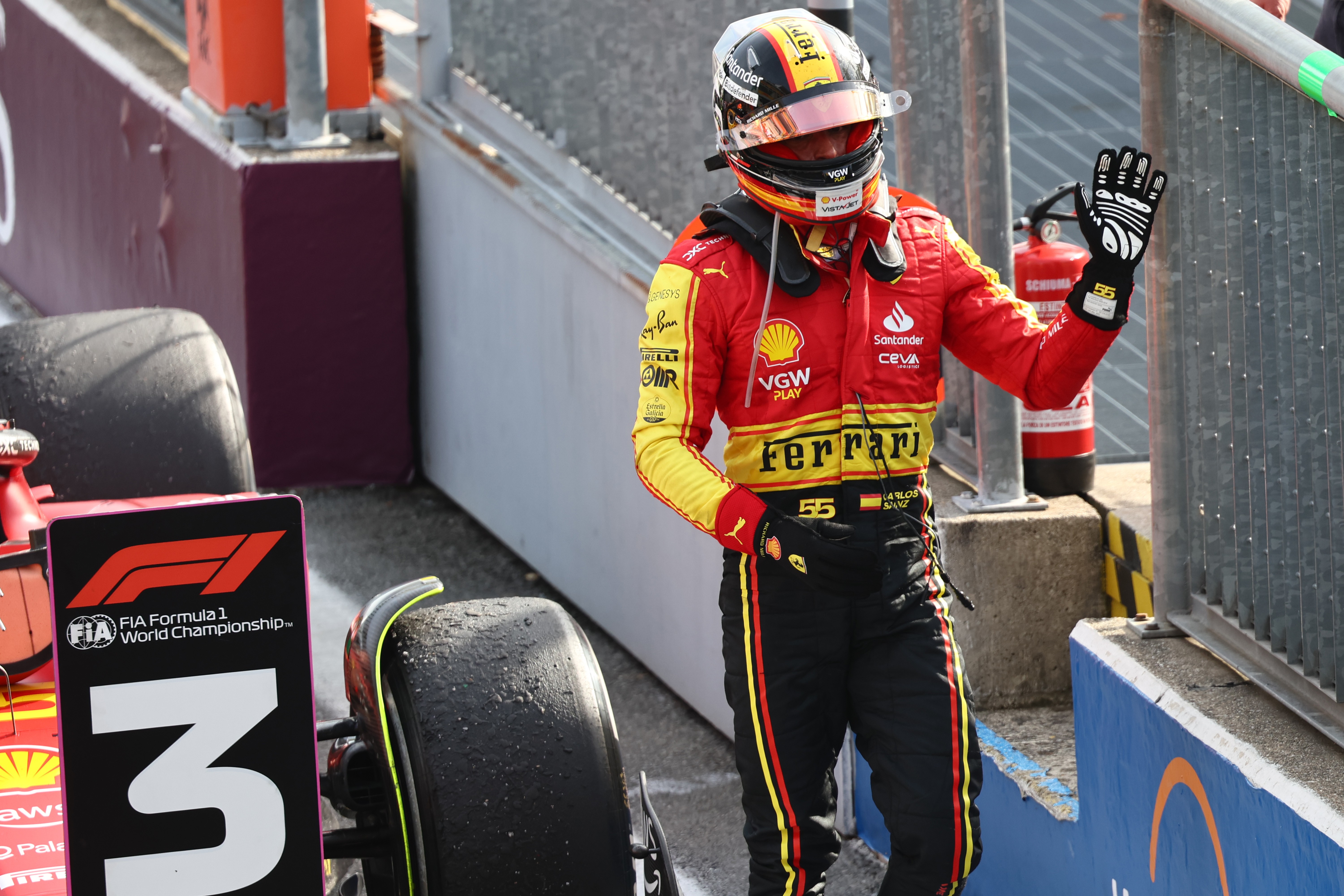 Leclerc has so often been the man of the hour on Ferrari's greatest days since 2019 but Sainz was exceptional at Monza all weekend.
His ultra-aggressive final Q3 lap made him a Red Bull-beater on Saturday and a quicker race car would have made him that on Sunday.
Instead he claimed a highly satisfying intra-team victory in style right when the future of both Ferrari drivers is up in the air. It wouldn't be a bad weekend for Sainz to head to the negotiating table after with his stock so high.
Often 'driver of the day' rewards a good recovery only necessitated by a poor job in qualifying but this time it was richly deserved for a proper brute-force masterclass that featured dozens of inch-perfect car placements that just so easily could have ended in tears – instead they ensured champagne-soaked overalls and perhaps that little bit more negotiating power.