Nico Hulkenberg's admission of interest in a future role with Audi's Formula 1 programme is no surprise – the prospect of a prestigious, well-compensated gig with a manufacturer programme at the top level is not one that any F1 driver would dismiss out of hand.
Still, the German could've certainly chosen to be more guarded about it if he so wished – yet instead, when asked on F1's official Beyond The Grid podcast whether an Audi drive in F1 would appeal, after telling interviewer Tom Clarkson that his "imagination is burning", Hulkenberg did give a firmly affirmative answer.
"It's definitely one of the very attractive projects right now, new brand coming into Formula 1, very exciting, a German manufacturer as well, people that I've worked with and done really well before," he said.
"Yeah, it all sounds really nice and good on paper.
"Obviously I need to put in the good work, keep driving convincing drives, to maybe have a shot there. But only time will tell."
Markus Duesmann, who has recently been officially replaced as Audi CEO, said during its F1 project announcement last year (when he was naturally still in the role): "I hope we'll have a German driver and I hope we'll have a German race."
Clarkson's logic was that, in addition to being German, Hulkenberg did drive for the team that will become Audi's works operation – Sauber – back in 2013 (and acquitted himself well, even if that particular move did ultimately go down as a mistake). Hulkenberg also won the Le Mans 24 Hours in his sole start with a Porsche operation run by current Sauber Group CEO Andreas Seidl.
Most pertinently, he has performed well in F1 this year since his return, reliably outqualifying team-mate Kevin Magnussen even if the difference has been much more negligible in race trim in the race pace-deficient Haas VF-23.
The big issue, of course, is that Hulkenberg's and Audi's timelines haven't aligned well. The German turned 36 last month – and by the time Audi's first F1 cars are setting off from the starting grid for the first time in 2026, Hulkenberg will be 38.
But, in a different part of the Beyond The Grid interview, when asked about peers Fernando Alonso and Lewis Hamilton extending their careers into their 40s, he said: "Right now I can see myself also racing for another couple of years. I don't have the crystal balls, I don't have all the answers. Obviously, as long as I enjoy it, and have the feeling that I have right now, I can imagine to continue as long as I get a job, as long as I can get a contract, you know?
"We're in a performance business and if my performance wouldn't be good enough anymore, I would soon run out of a job. But let's see how things go.
"Obviously with age certain things maybe become not as good, not as dynamic, reflexes or whatever – but I think then you have the cases of Fernando and Lewis who demonstrate it's still very doable and very possible. Every human is different, but I think it's a matter of if you feel the passion still, if you feel desire and if you're happy and ready to put in the work and you have the talent, then you can go a long, long time in F1."
Were Hulkenberg 10 years younger, with some of the laps he's pulled out in 2023 there'd be every chance he'd be touted as a future Audi option.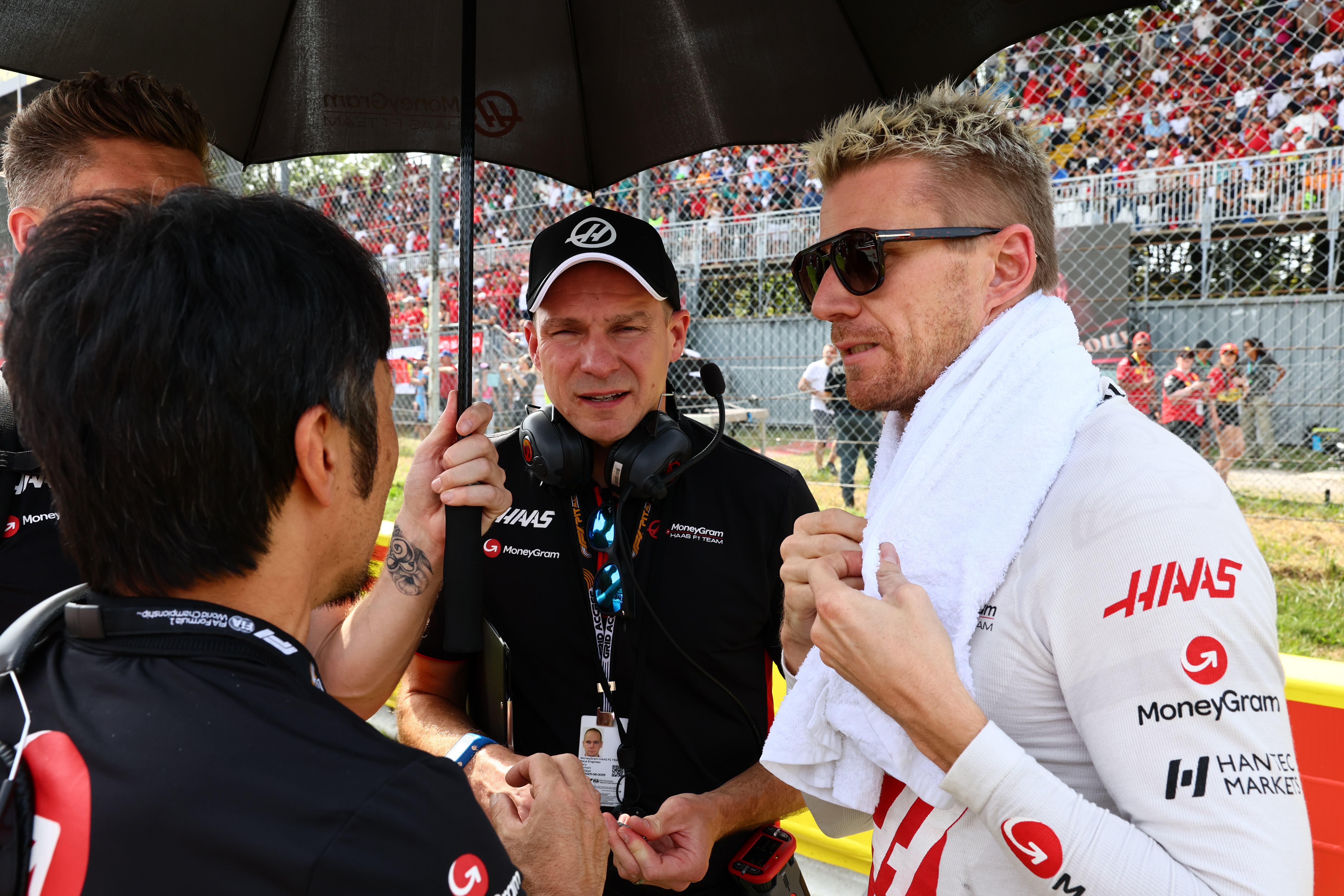 And even like this, his name has come up. German outlet Bild reported in July that Audi was at least keeping a keen eye on Hulkenberg's current performances.
And well… why shouldn't it?
Hulkenberg is still clearly fast and has no shortage of F1 experience across a variety of regulatory cycles and situations, including one of a works Renault team in a rebuild phase (one of its many rebuild phases, if you wanted to be snarky about it).
At Renault he was a credible spearhead before the arrival of Daniel Ricciardo and, though conclusively defeated by the eight-time grand prix winner in the end, had still been performing well enough at the time of his exit to where it then took a fair while for replacement Esteban Ocon to reach his level of production.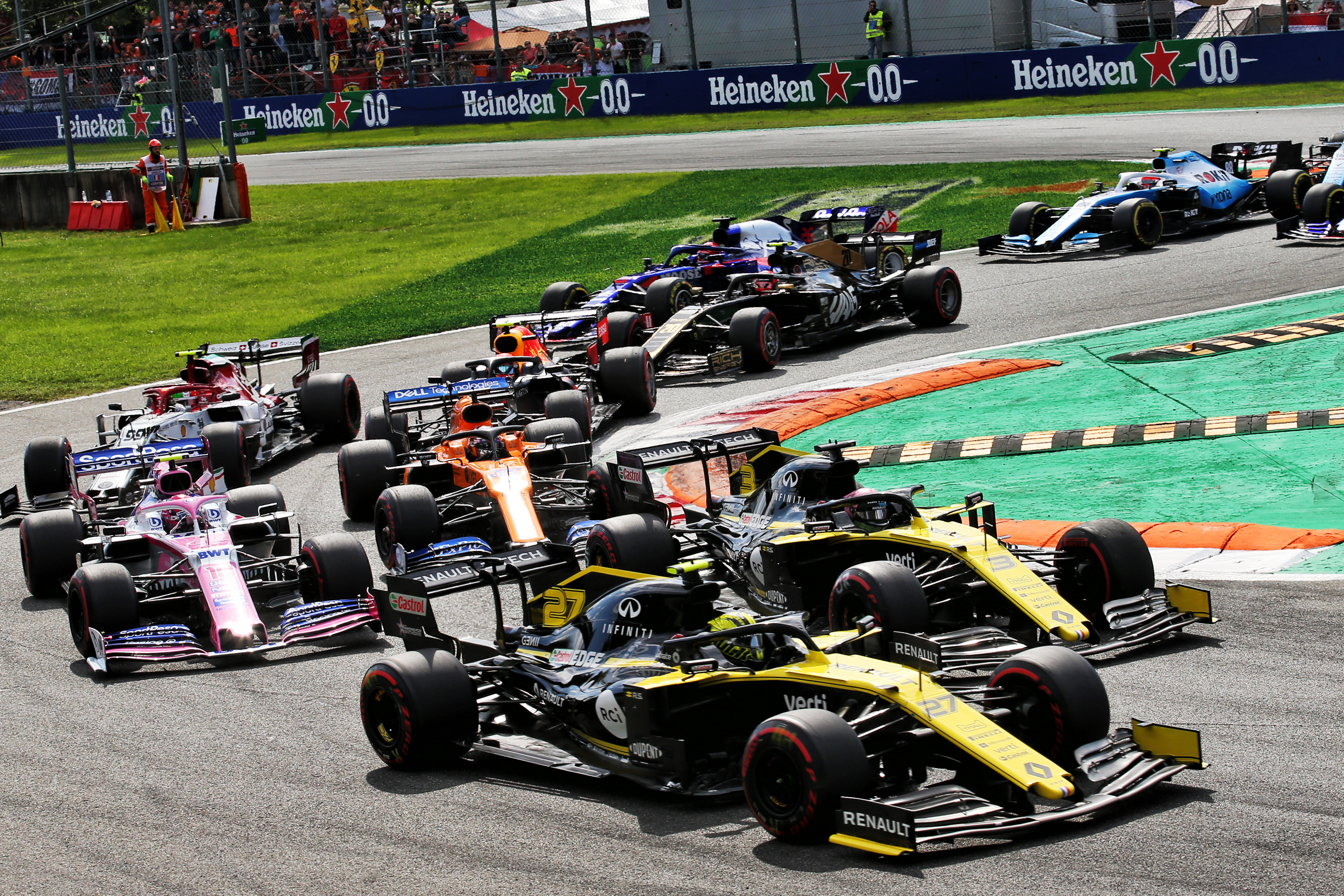 Would he be a franchise driver statement signing for Audi? Clearly not, and it would be negligent not to explore big-time moves for the likes of Carlos Sainz or Lando Norris.
That, though, doesn't have to be an either/or situation and though Haas has locked Hulkenberg down for 2024, it would probably be a pretty straightforward operation to extricate him for 2025 and have him do whatever is required to help the programme be as best-prepared as possible for what will be a much-anticipated debut.
The elephant in the room, of course, is that Audi – or, more specifically, Sauber – already has a driver embedded who could slot into an equivalent role in the two-years-younger category.
But even ignoring the nationality factor, which surely will not be an overriding consideration, though Valtteri Bottas had an excellent Italian Grand Prix last time out on the balance of the season it is Hulkenberg who has made the bigger impression when the benchmarks (seasoned veteran Magnussen versus the intriguing but still relatively inexperienced Zhou Guanyu) are taken into account.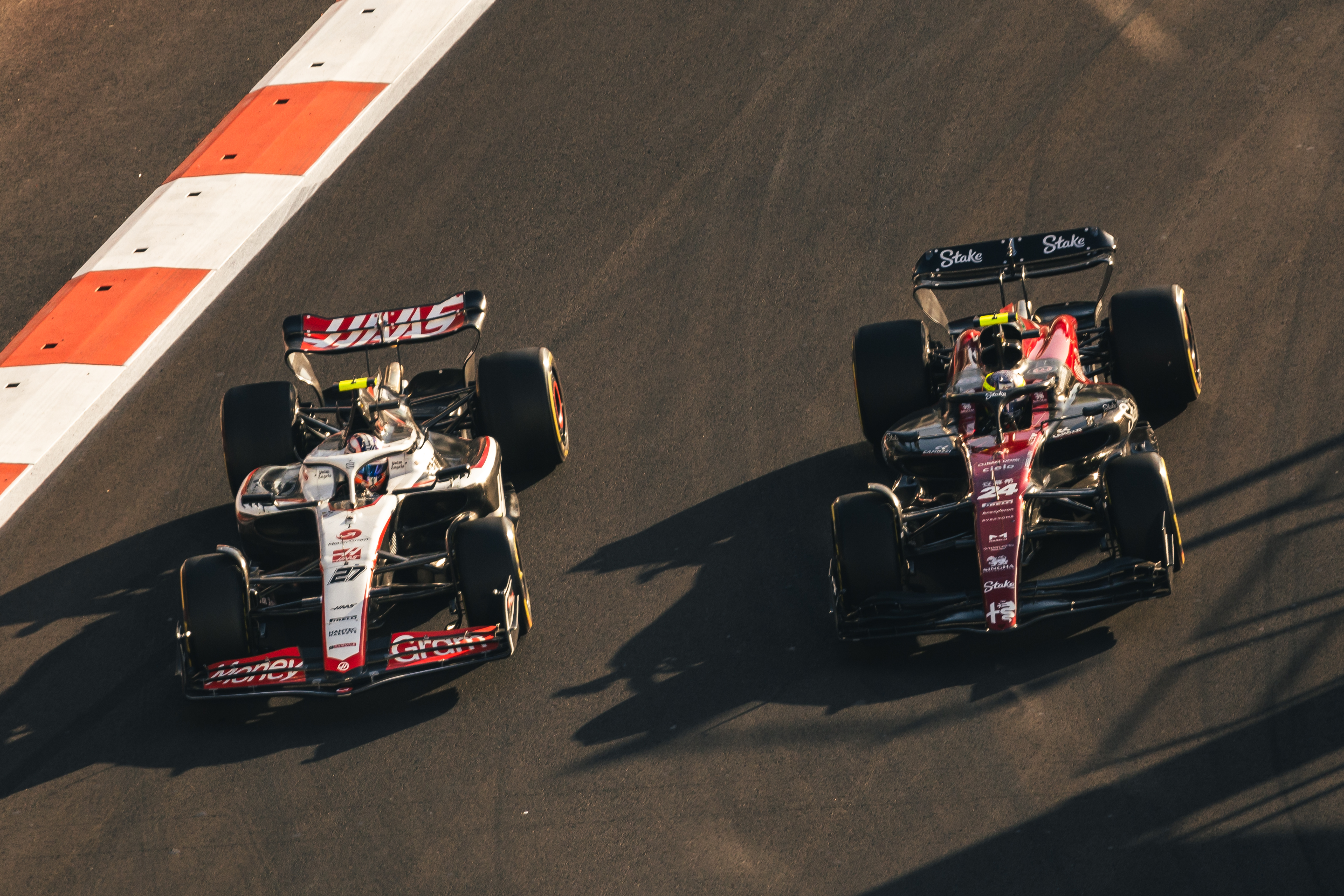 The final consideration is one that is likely completely irrelevant to the thinking of Audi/Sauber – but one that should make Hulkenberg really push for a move.
Though his Haas comeback has so far only yielded just nine points, it has already sort of added to his F1 legacy – not just in the amusing sense of extending his lead as the driver with most F1 starts without a podium, but by proving he's 'still got it' even after a too-early exit from the grid was followed by a hiatus that it was natural to assume could've ended his viability as an F1 driver.
But opportunities better than those he'd already had, not even to fight at the front but just to score that elusive first podium, are still unlikely to come with Haas.
Maybe Audi, in its initial state, wouldn't offer that opportunity either. But being a 'founding father' of what will hopefully be a lasting and impactful major F1 project would be a fantastic career epitaph.
The last time Hulkenberg raced for Sauber
Edd Straw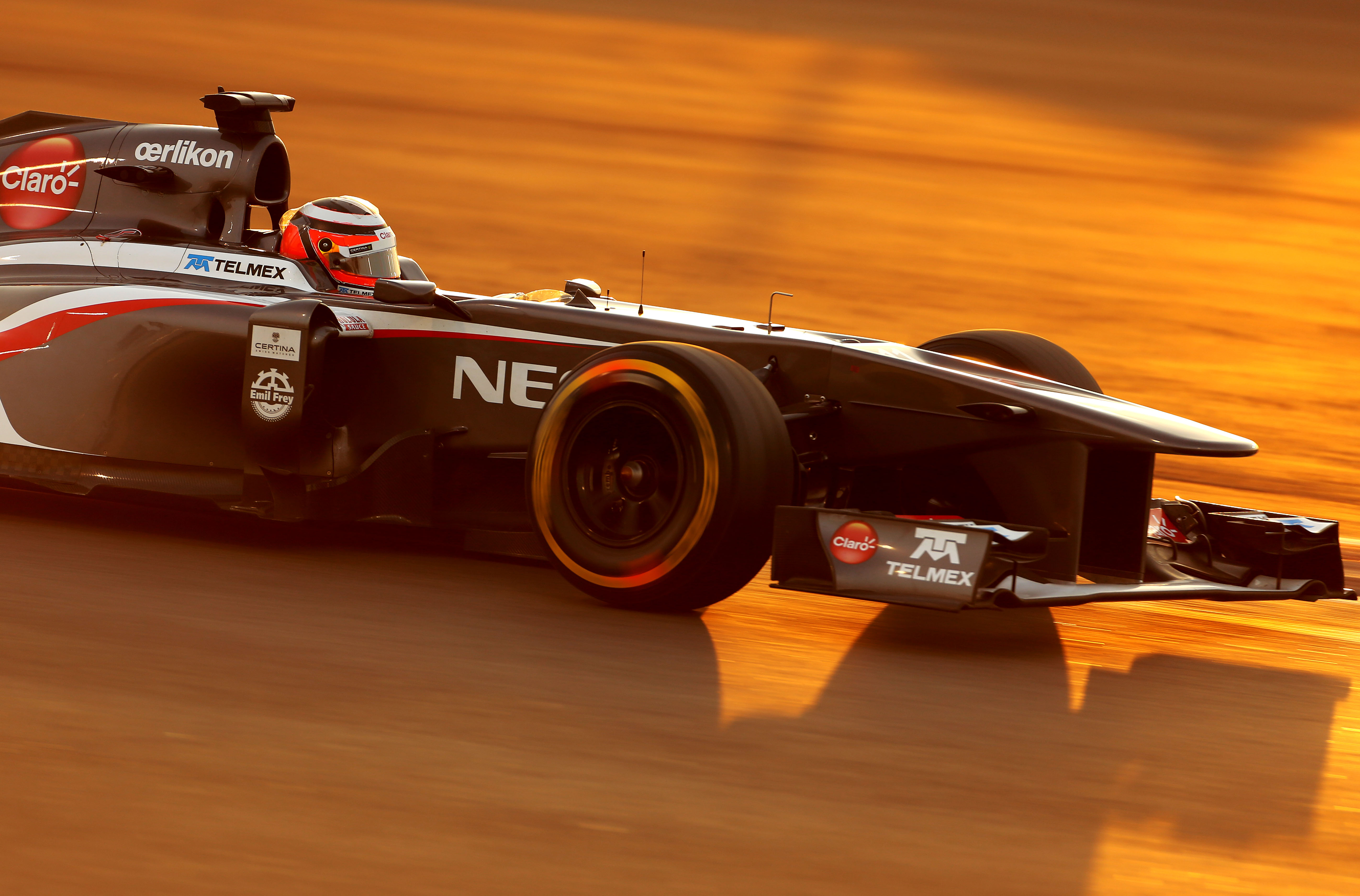 Nico Hulkenberg's sole year with Sauber is easily forgotten given it was sandwiched between spells with Force India, but you can make a strong case that it was his strongest season in F1.
It was a season of two halves, with the Sauber C32 proving a difficult beast in the first half of the season. The car lacked rear downforce, and therefore stability, which wasn't a trait Hulkenberg was especially comfortable with. That was compounded by the struggle to achieve a consistent through-corner balance and the fact that the car dynamics had to be compromised to avoid chewing up the rear tyres.
After a fuel system problem prevented him from even starting his first race for the team in Melbourne, Hulkenberg made the best of it. He followed that up with two excellent performances that belied the car's weakness to take eighth in Malaysia and 10th in China, but the story of the first half of the season was feeding on scraps in a car that was not performing well.
After rear wing developments slightly eased the problem, there were a couple more 10th places at Silverstone and the Nurburgring, which meant Hulkenberg's strong on-track performances went largely under the radar. The main talking point in the first half of the year was the tricky relationship between him and the team, with muttering that some of his colleagues didn't appreciate how hard he was pushing off-track.
Then came the turning point, which was the introduction of a major rear-end redesign to follow the Red Bull concept for the Hungarian Grand Prix. The team's form dramatically improved, signalled by qualifying third at Monza and finishing fifth. That performance was initially dismissed as the consequence of the car being strong in low downforce trim but that was followed by a superb run to the end of the season.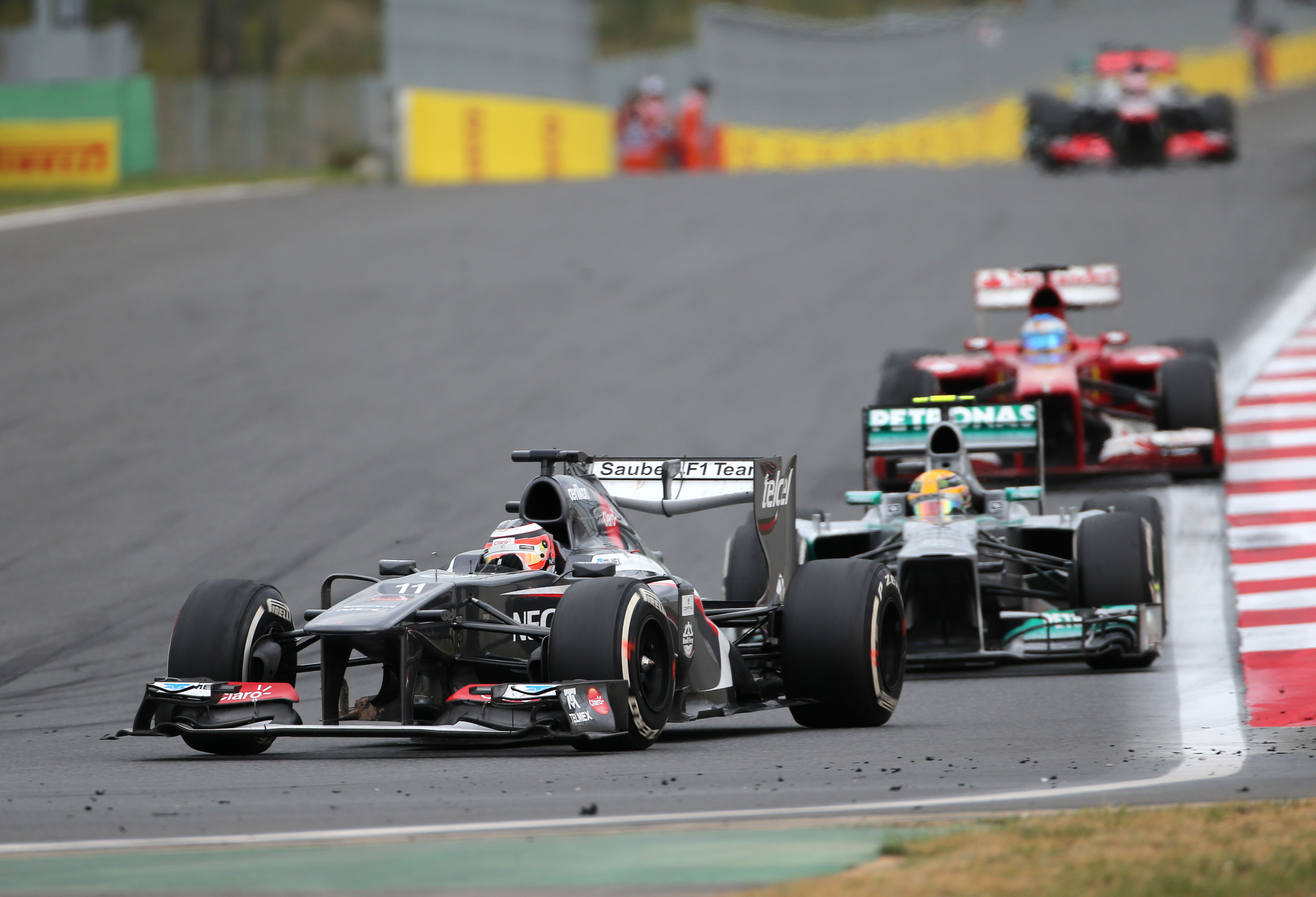 Hulkenberg's Korean Grand Prix performance, finishing fourth after holding off first Fernando Alonso then Lewis Hamilton, was Hulkenberg at his best combining both speed, consistency and excellent racecraft. After the race, Alonso talked Hulkenberg up and said "what Nico is doing is superb". He followed that with sixth at Suzuka and in Austin, as well as eighth in the Interlagos finale. However, while he was consistently strong in qualifying during that run, there were times when rear tyre management remained a limiting factor.
Hulkenberg bagged 44 of his 51 points in the second half of the season, obliterating team-mate Esteban Gutierrez who managed a sole points finish with seventh at Suzuka despite making some eye-catching progress of his own mid-season. However, Sauber's revival came a little too late to allow him to advance his case for a 2014 Ferrari drive. Then again, the other part of that equation was Ferrari's concerns about losing Alonso and that supported 2007 world champion Kimi Raikkonen's case.
By the end of 2013, Hulkenberg's F1 reputation was probably at its zenith and his deal to return to Force India was announced in early December.