Aston Martin's leap to the sharp end of the Formula 1 field in 2023 has inevitably led to increased scrutiny on Lance Stroll's performances. The team regularly offers a robust defence of him, doubly so since rumours started circulating that he might be considering a future outside of F1 after next year.
Setting those rumours aside, not least because team principal Mike Krack made it emphatically clear at Monza last weekend that Stroll – whose father Lawrence heads the consortium that owns the team – will continue alongside Fernando Alonso next year, it's legitimate to ask whether Lance's performances are at the level required of a frontrunning F1 team.
Speaking at Monza, Krack was asked by The Race what a reasonable deficit to Alonso was for Stroll. Krack's answer suggested Stroll was operating at a level within three tenths of Alonso.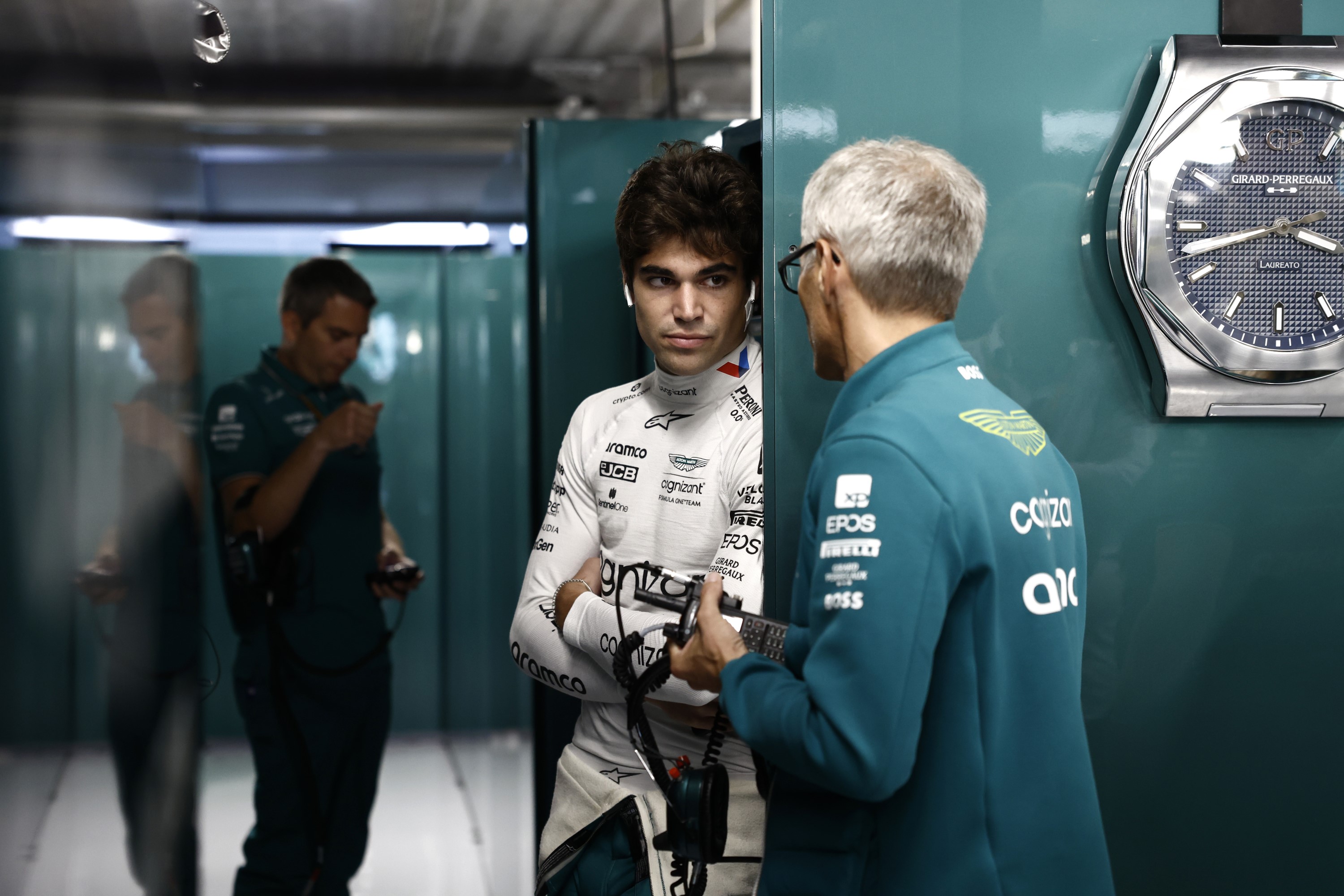 "In general between drivers, there is a certain gap that is circumstantial, sometimes you have a bit of traffic, sometimes one has a glitch in one corner," said Krack. "But I think the drivers are normally within three tenths."
The three-tenths rule of thumb is often applied to the expected performance of a second driver. Red Bull has set that as a threshold for Perez, but it's one he has not always been able to live up to.
In terms of qualifying pace, in dry conditions where a fair comparison can be made, Stroll is on average 0.4% off Alonso's pace. That's based on a sample set of 10 races excluding occasions when the relative pace wasn't representative, and works out at 0.32s around a hypothetical 80-second lap. That drops to 0.34% if you also drop Monza, where Stroll was unable to complete a flying lap on Friday thanks to sitting out FP1 for Felipe Drugovich and then suffering a fuel system problem in FP2. That's 0.27s off over an 80-second lap.
In terms of qualifying pace, that's within Krack's margin – although it's important to note that Stroll is consistently towards the bottom end of that up-to-three-tenths deficit. He has been the lead Aston Martin two times out of 17 attempts this year, the first coming in Spain where Alonso had self-inflicted floor damage. The second was in Austria where Alonso made an error in Turn 9 that compromised the final corner.
Where both drivers have finished races, Stroll has only been ahead once – in the Spanish Grand Prix where the pair finished nose-to-tail. Alonso resisted any temptation to attack his team-mate, although there is no guarantee he would have got ahead even though he did look to have stronger underlying pace.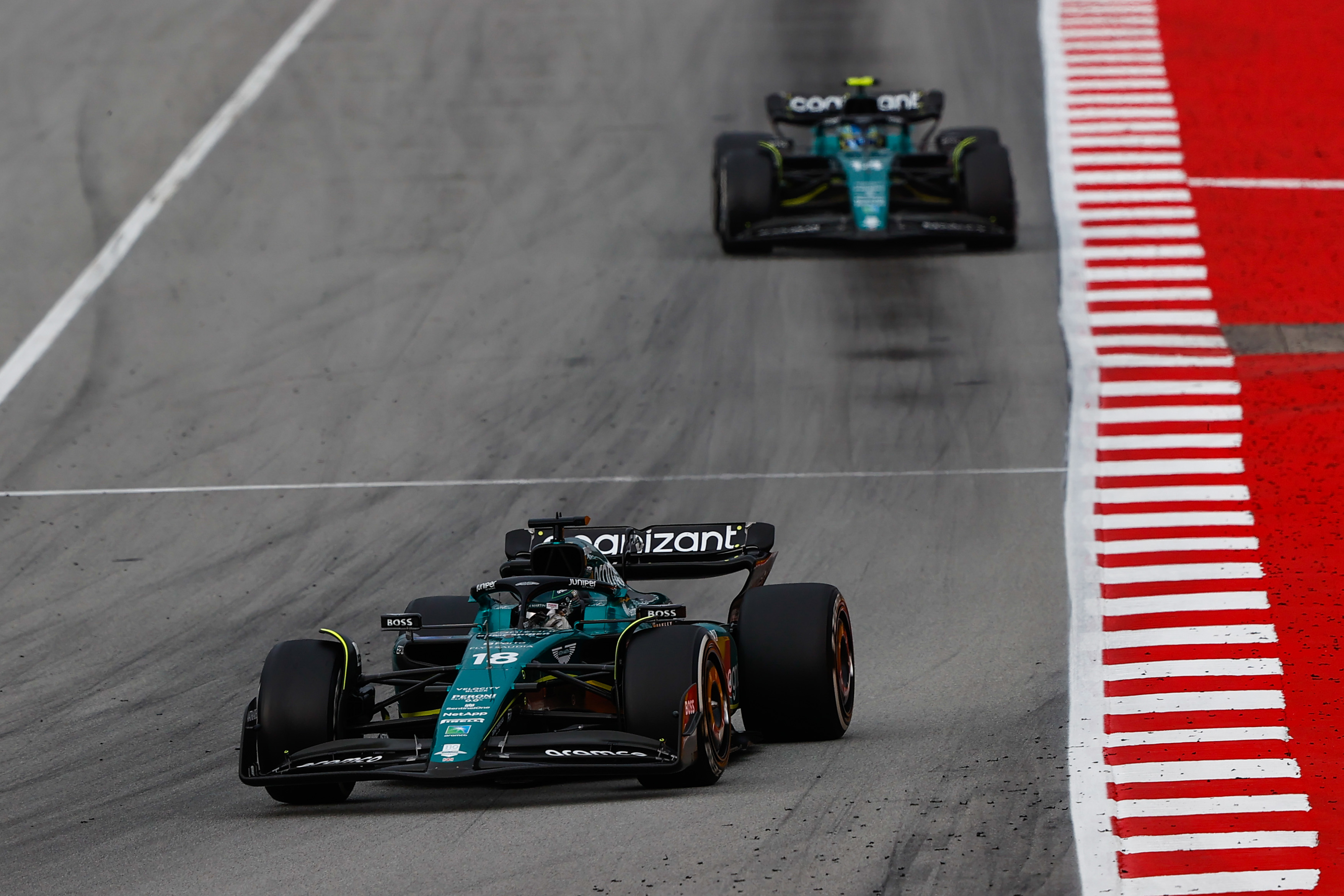 The points tallies, 170 to 47 in favour of Alonso, paints a clear picture but it is fair to say that Stroll is perhaps made to look a little worse by that than he should be owing to the misfortune he has had this year. The team's claim that his side of the garage has had more than its fair share of bad luck does stand up, but is not a legitimate catch-all to explain the gap between the pair in terms of results.
When asked by The Race in Italy about the marked gap in performance between the two, and 'performance' was the word used in the question, Krack denied this was the case.
"No, there is not a marked gap in performance, there's a marked gap in points," said Krack. "It's important to separate between the two.
"As a team we are analysing the season from both perspectives. From both drivers and as a team, we need to do a much, much better job on that side of the garage on race strategy. But also we had reliability issues and it was always hitting that [#18] car. So that is something we need to do much, much better."
Defining 'a marked performance gap' is difficult but given how closely matched F1 team-mates are, a three-tenths deficit is enough to be a clear difference between a number one and a number two. Stroll is performing considerably less well against Alonso than Esteban Ocon did at Alpine, for example.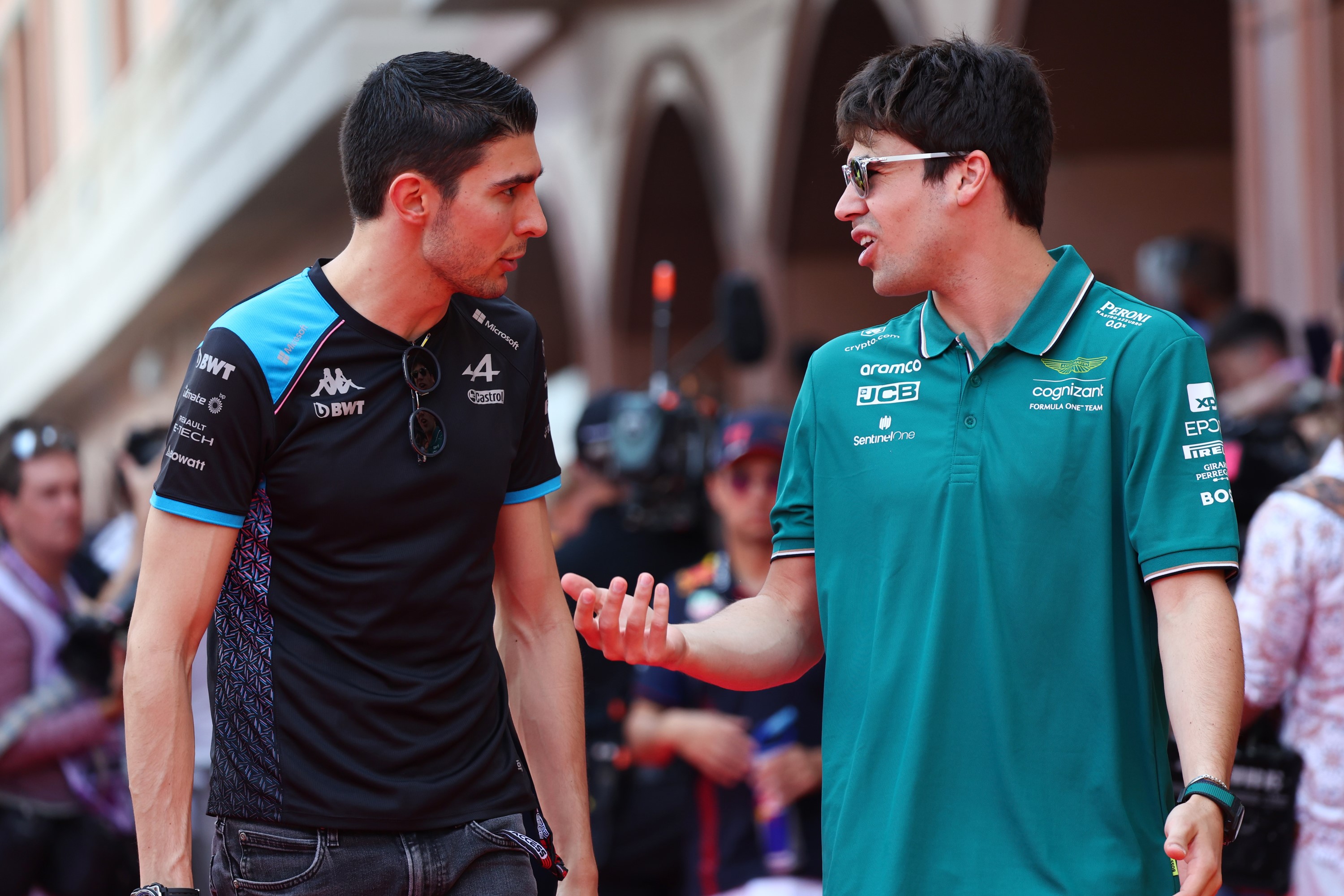 There's no disgrace in that and Stroll is a perfectly capable grand prix driver – you do not take an F1 pole position and three podium finishes if you do not have a decent level of ability. However, given Aston Martin has been, for the first part of this season, a frontrunning team and has longer-term title-winning aspirations it's perfectly reasonable to ask if that's enough.
The concern with Stroll is whether he really has the overall dedication and focus on the task to refine the raw material into the best possible version of himself. You can never be sure what's going on in any driver's mind, but while he clearly enjoys racing he doesn't give the impression of having the extraordinary determination of a potential world champion.
As Aston Martin performance director Tom McCullough has explained, Stroll does have some clear strengths. And, contrary to the impression that some on the outside have, he also pointed out that Stroll is a hard worker.
"Lance's high-speed car control has always been really strong, his ability in the low-grip situations in the wet has always been strong, you saw that again in Zandvoort in Q1 and Q2 – until we didn't quite make all the right decisions at the end of Q2," said McCullough of Stroll's strength.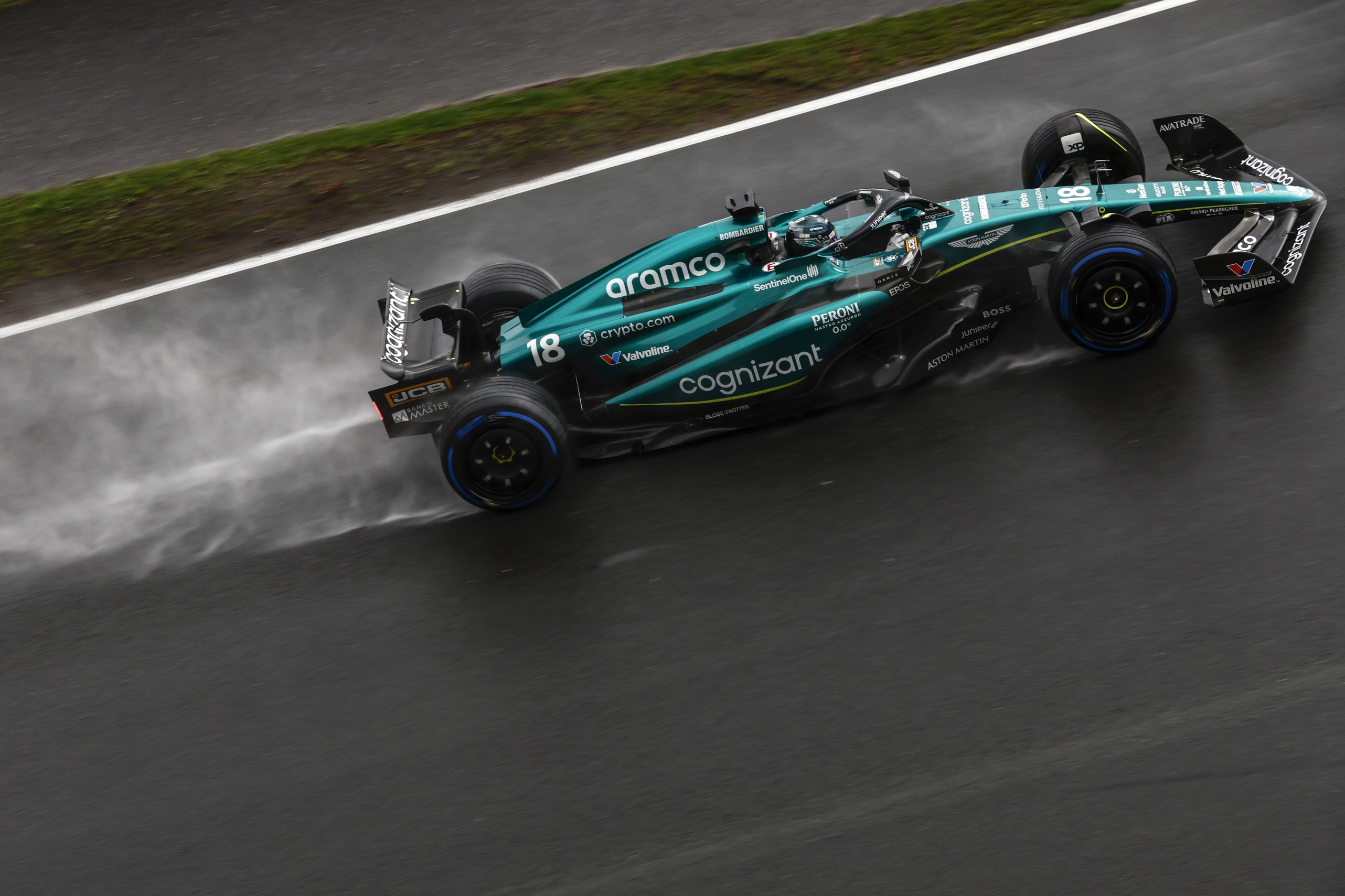 "He puts so much effort in behind the scenes driving the simulator, he spends a lot of time with his engineers working hard to understand. When you have got a reference like Fernando to look at his data, he loves sitting down and going through all that stuff to learn so that's something he enjoys doing.
"[He's strong] when the grip is really low, that car control, he often has very strong first laps and very rarely has contact and that's normally a sign of somebody with a lot of car control."
Krack has also dismissed suggestions Stroll will question his future and commitment, responding to such questions with an emphatic no.
"We have seen over the last weeks a very hard-working driver trying to analyse every little detail, being in the simulator, driving a lot," said Krack. "So there's nothing that goes in that direction."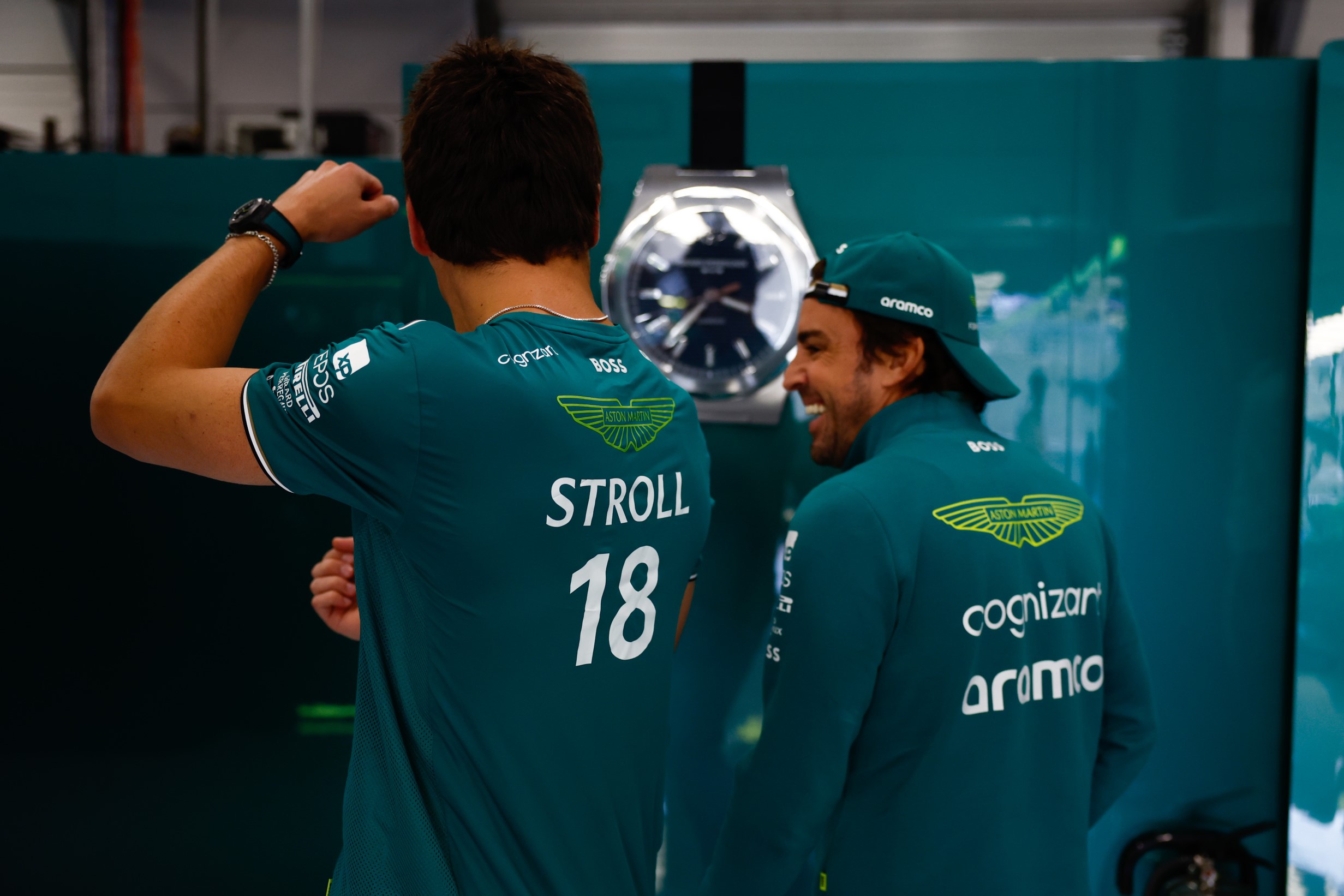 Stroll's driving strengths have been in evidence throughout his career. However, they are also ones that can be exhibited by drivers that have not refined their talent to the extent required. Mastering the more tricky, technical challenges of the F1 driver's art are key. For a driver in the second half of his seventh F1 season – and only 48 drivers have started more world championship races in history – you would have expected to see more progress by now.
What is most frustrating about Stroll is that there are genuine flashes of big on-track ability and glimpses of the determination required. His performance in Bahrain, finishing sixth just 15 days after suffering fractures in both wrists, his left hand and even a big toe injury, was remarkable and probably went beyond what many drivers would have mustered in similar circumstances. He also downplayed the injuries and their after-effects, although he still felt discomfort on the third weekend of the season in Australia.
In fact, that early run in the season was probably his strongest, retiring after running fourth early on with an engine problem in Saudi Arabia and finishing fourth in Australia. As he later admitted, "we hit a bit of a rough patch after Baku". Stroll and the team legitimately point to some misfortune that followed what was a solid weekend in Azerbaijan. In Miami, he failed to escape Q1, having attempted to get through on one set of tyres. However, while that can be ascribed to a strategic error, Alonso opted for the same strategy and made it work with a lap 0.297s quicker – an illustration of how that three-tenths deficit can hurt you.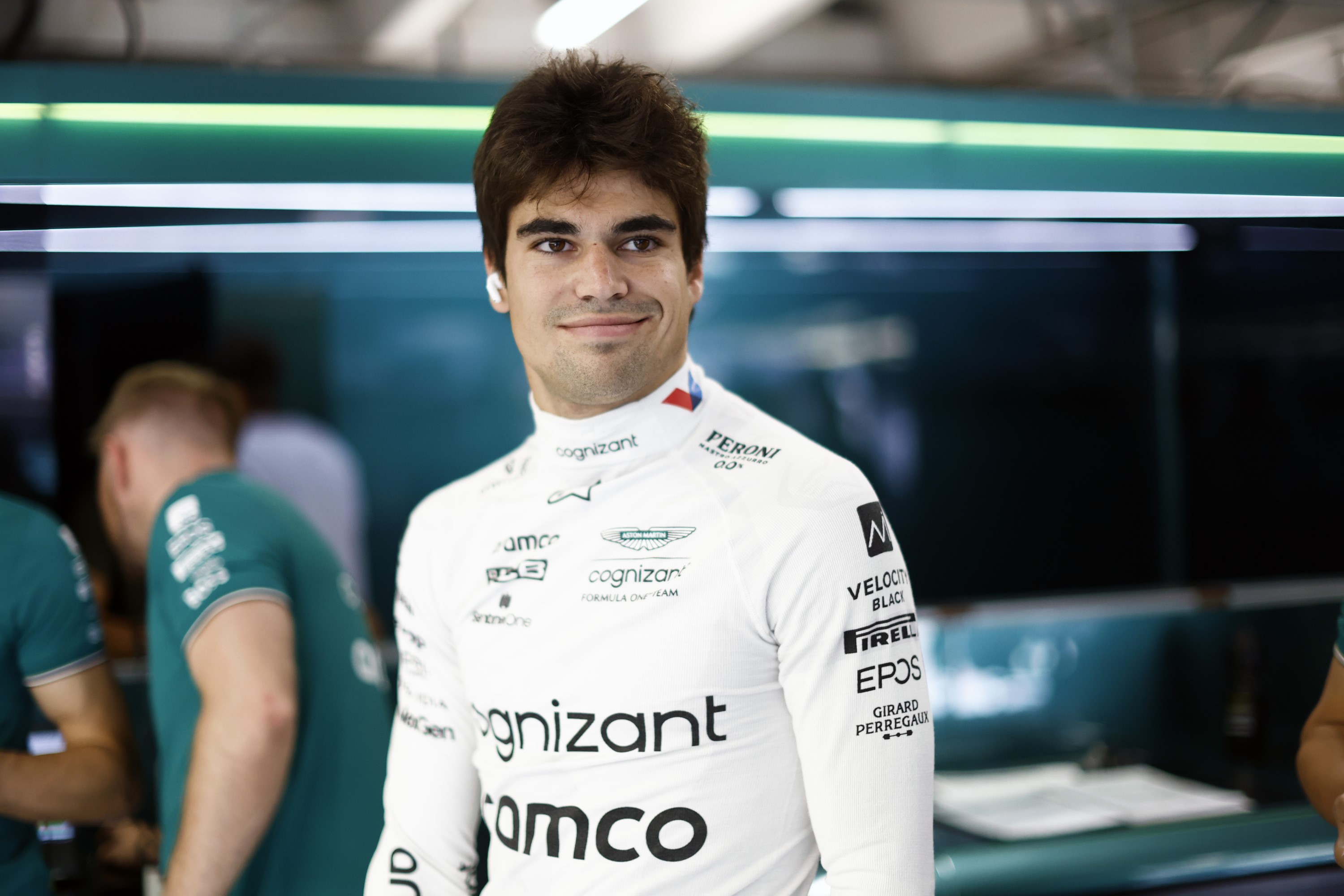 There was some unlucky debris damage in Q2 in Monaco after Lando Norris hit the wall, then in Montreal he qualified poorly through errors in Q2 in the wet and what he felt was not being on the right tyre at the right time – albeit then driving a decent race to ninth.
With Aston Martin's performance level slipping back after Canada, results were restricted to the odd ninth and 10th place – although he did finish fourth in the Austria sprint.
That mid-season run included a crash on slicks in damp conditions in sprint qualifying at Spa that meant he couldn't race the latest-specification floor. He also clashed with Pierre Gasly's Alpine at Silverstone on his way to 11th, which became 14th when a penalty was applied at the chequered flag.
But it's legitimate to point to misfortune in recent grands prix, notably tyre strategy both in qualifying and the race at Zandvoort and the wipeout of running on Friday at Monza.
However, it would be naive to suggest that Stroll being on the receiving end of more misfortune than Alonso explains the performance difference. The body of evidence is overwhelming. Not that there's any shame in that because Alonso remains one of the best drivers on the grid and most would be a step behind him.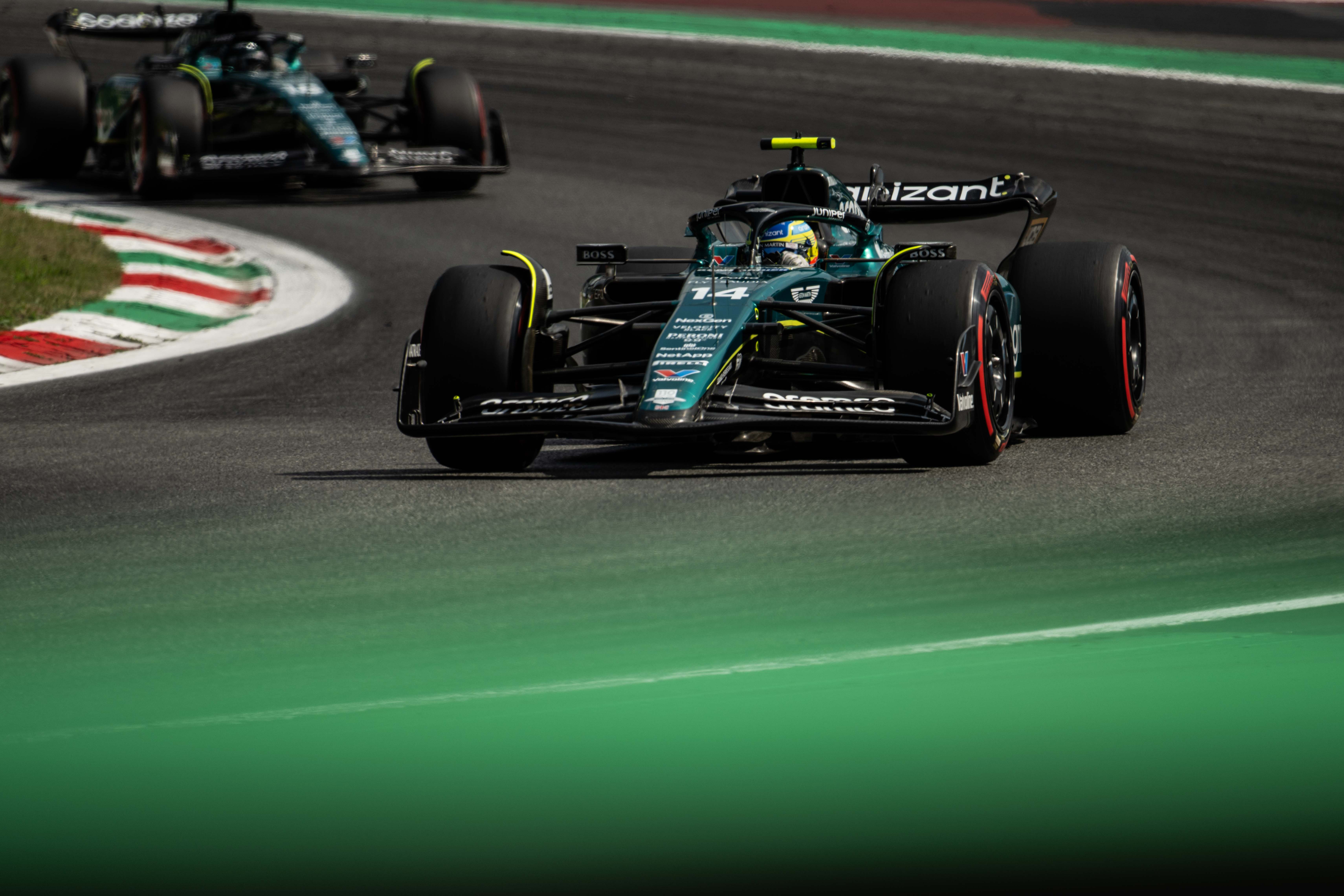 Stroll talked earlier in the season about areas he can still learn from Alonso in. Speaking at Monza, when asked by The Race if he felt he could match Alonso's capacity to get to the potential of a car very quickly in all conditions, Stroll backed himself emphatically.
"I feel generally if the car is under me to do it and the right set-up, whatever, everything is in place, I'll do it," he said. "I don't doubt that."
However, there's no evidence to suggest Stroll is ever going to consistently run at Alonso's level. And, realistically, that's the standard of performance a driver who it's well-known Lawrence Stroll wants to see become F1 world champion must aspire to.
That's the fundamental problem. Stroll is perfectly capable but, in the company he's in right now, the performance deficit across the board to Alonso has proved costly. Aston Martin should still hold second in the constructors' championship, but instead it lies fourth.
Unless Stroll takes some big steps, which is always possible but seems unlikely given his experience level, that pattern of underachievement is likely to continue for Aston Martin.
Being three tenths behind even so effective a driver as Alonso isn't what you expect from a top-team driver with a title-winning future.