"I don't think there's anybody in the world right now that could beat Max Verstappen in this car, that's for sure."
Red Bull team boss Christian Horner offers neither an equivocal or unbiased view of his soon-to-be three-time Formula 1 world champion.
Verstappen is riding the crest of the Red Bull wave in this rules era with the confidence and quality of a driver who can do no wrong. There is little reason to think his record-breaking streak of 10 wins in a row will not be extended in Singapore this weekend or beyond.
As Horner said at Monza: "You have to recognise and applaud what Max is doing at the moment. It's very special to have achieved what he achieved. We shouldn't detract from that in any way."
And yet, as with all great drivers in eras of dominance, there are questions.
How much is the car? How much is the driver? Could anyone get in a car this good and be world champion?
All familiar questions, all lacking in imagination.
But Horner's sentiment presents a more interesting test. And attempting to answer the question of whether anybody could beat Verstappen in this Red Bull is not intended to detract from Verstappen's achievements. Quite the opposite in fact. It's meant to showcase exactly how good a job he is doing.
THE BAR VERSTAPPEN'S SETTING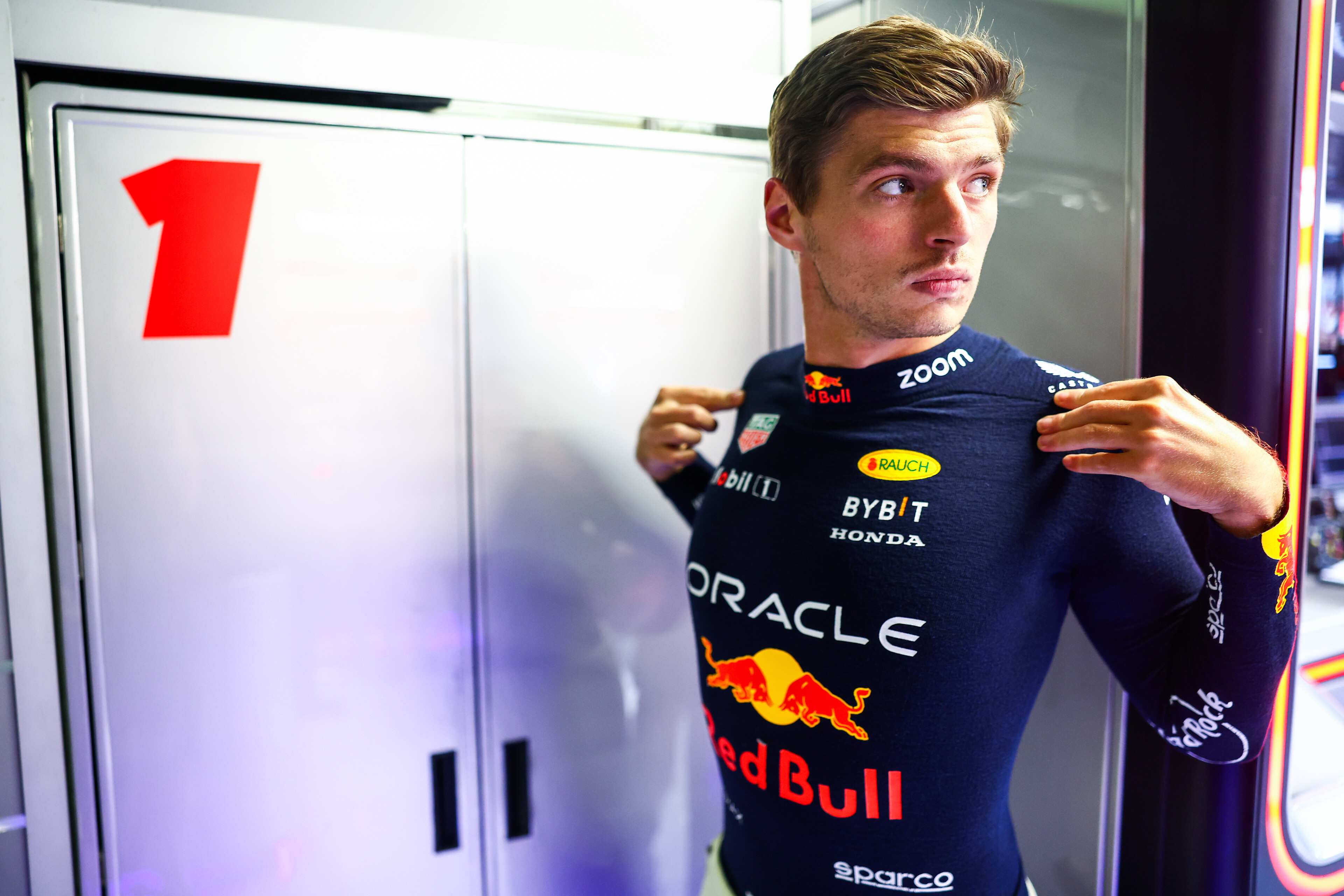 There is a decent chance Verstappen really is doing something that's beyond what anybody else could be doing in that car.
It's not the same as 'could anyone else get more or as much from a different car with different traits?' – the point is, Max can drive a car on the nose, a car which has got incredibly quick rotation into slow corners in particular, extremely well. And the extent to which for him this is a responsive car on corner entry would for most others be unstable.
That requires an incredible feel and sensitivity and how you trade off the yaw of the car, the difference between its attitude and direction of travel, against the brakes, steering and throttle. It's a standard part of driving a racing car. But for any driver the stability limit defines how much rotation in the car you can live with before it loses your confidence on corner entry and leaves you feeling you're not going to be able to control it, and it loses you more time with a rear slide later in the corner.
Verstappen's able to make the many correct inputs which prevent the rear slide and the consequent time loss. But he retains the very quick rotation which is laptime gold dust. That's what he does incredibly well but it's a natural process for him, adapting to whatever the car on the track throws at him. He does everything incredibly well but the essence of it is his ability to live with a very on-the-nose car and his completely natural skill.
Beating Verstappen in this car, this exact Red Bull, would be very, very difficult.
There are various ways you can frame this discussion. What would happen, for instance, if you had another driver in the same team with the same influence on development direction? What if you transpose Driver X into Verstappen's exact scenario? What if they join as Verstappen's team-mate next year, or what if they have instead retroactively been there for years?
If Verstappen is in the picture, then he naturally has home advantage. Red Bull has, like any team would, geared its efforts around what its best driver can handle. If the fastest car possible has certain traits and Verstappen can handle them but a team-mate can't then that's what that car will be like. Because that is the fastest car that can be created.
That's been the beauty of what Verstappen gives to Red Bull: if it can see that there is extra performance to be gained by making developments that give the car a stronger front end and some rear instability to live with, Verstappen allows his team to pursue that. He can make it work over one lap to devastating effect but just as impressively he can also deal with that in race trim without murdering the rear tyres.
That's what any person rivalling Verstappen or trying to step into his shoes has to replicate.
WHAT COULD HAMILTON AND ALONSO DO?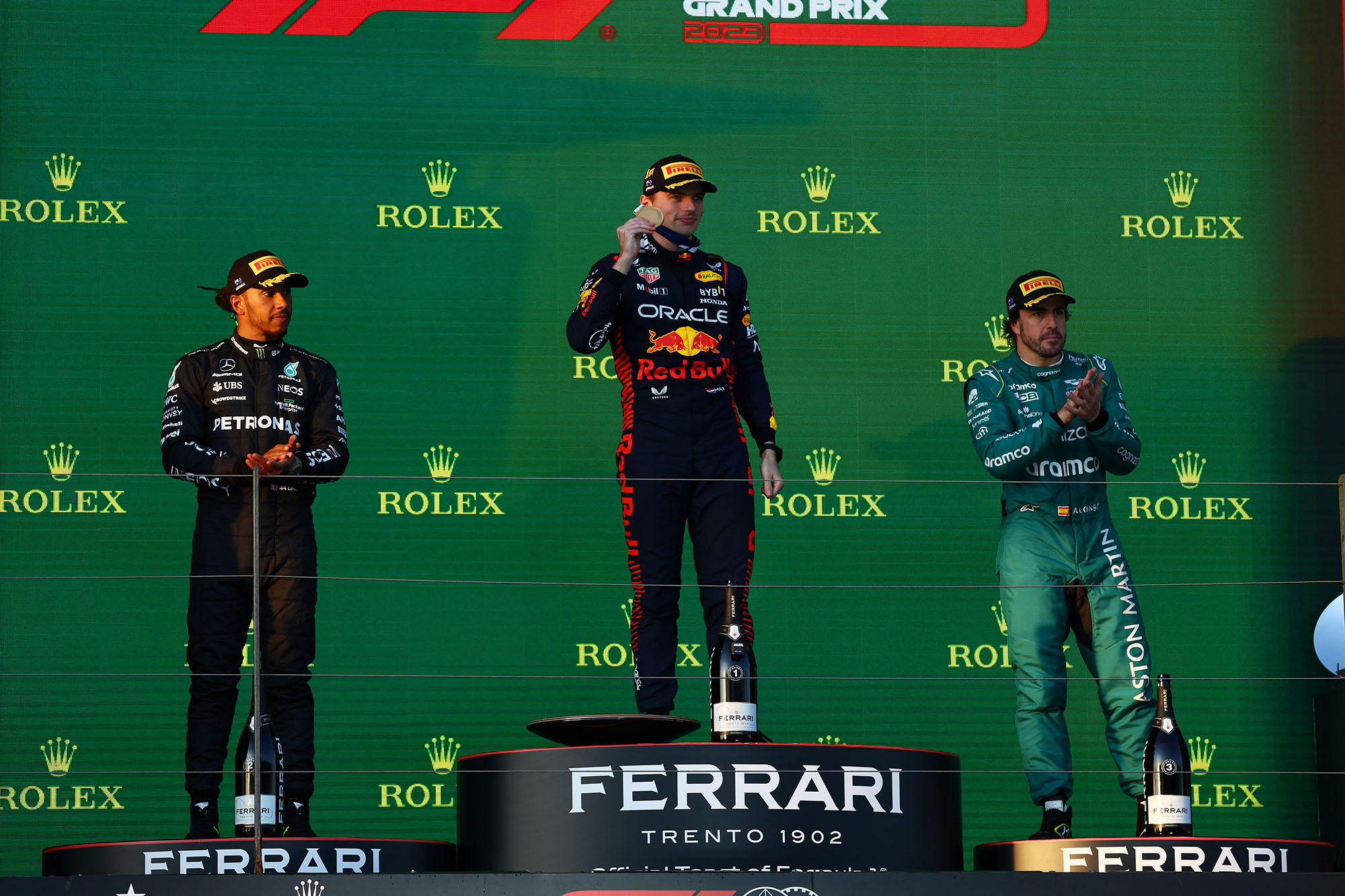 Evaluating the best drivers who could match Verstappen over a season, do what he's done, eclipse him – however you want to frame it – factors in not only their own techniques, mentality and determination, but also their adaptability.
F1 history is full of drivers who will be very much up and down. The standouts stand out because they can do it race after race, season after season.
It's partly psychology and their mental make-up, and partly natural ability, that allows them to react to shifts in car balance, how a track demands that they drive, manage tyre usage, have enough spare capacity to understand the shape of a race and when to push and when you don't need to, and all those things.
The two obvious candidates who tick all of those boxes are Lewis Hamilton and Fernando Alonso.
Hamilton against Verstappen in the same machinery is arguably the dream scenario, after what we saw in 2021. It is arguably the most fascinating match-up and the toughest to separate.
Hamilton is still capable of astonishingly good qualifying performances. There is no outward sign of his one-lap pace deteriorating. And over one lap, it's entirely possible Hamilton would get on top of the kind of Red Bull that Verstappen has helped develop.
That said, he doesn't have the same technique as Verstappen and he wants to get that rotation more from the steering, using a more geometric approach with a very aggressive braking and turning phase in slower corners. And for that to work requires that the rear keeps up with those demands. That's why he's always calling to move the centre of aero pressure rearwards.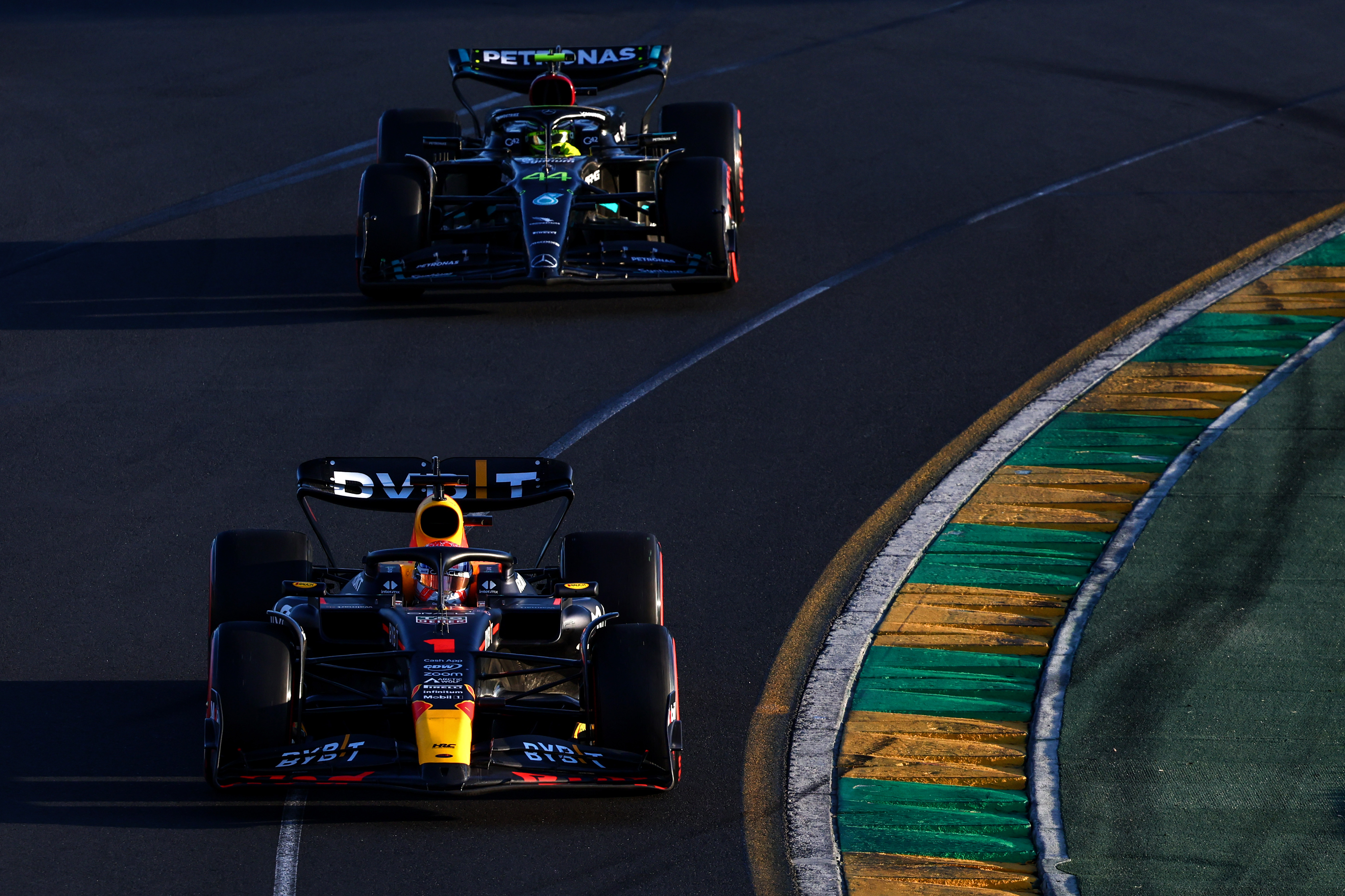 One technique is not better than another. It's just traits and how a driver needs a car to be. When it's how he likes it, Hamilton will do extraordinary things and could be as fast or faster than Verstappen. But if you put him in the Red Bull, he may not be quite as fast, or at least have occasions where there is still more to get out of himself.
Still in race trim, we know that Hamilton is relentlessly good. He's got dogged determination, excellent tyre management, and knows when to pick his battles. Even if you believed Verstappen would edge the qualifying battle over a season, it's a lot harder to deduce conclusively that Verstappen would consistently have the edge in races.
The differences between them would be negligible, enough to be determined by the swings that can be made over a season. It would be a hell of a fight, and probably come down to adaptability on track and all the challenges that come off it, whether either driver gets inside the other's head, how they cope with the pressure, who gets to be the dominant driver in terms of development direction, and so on.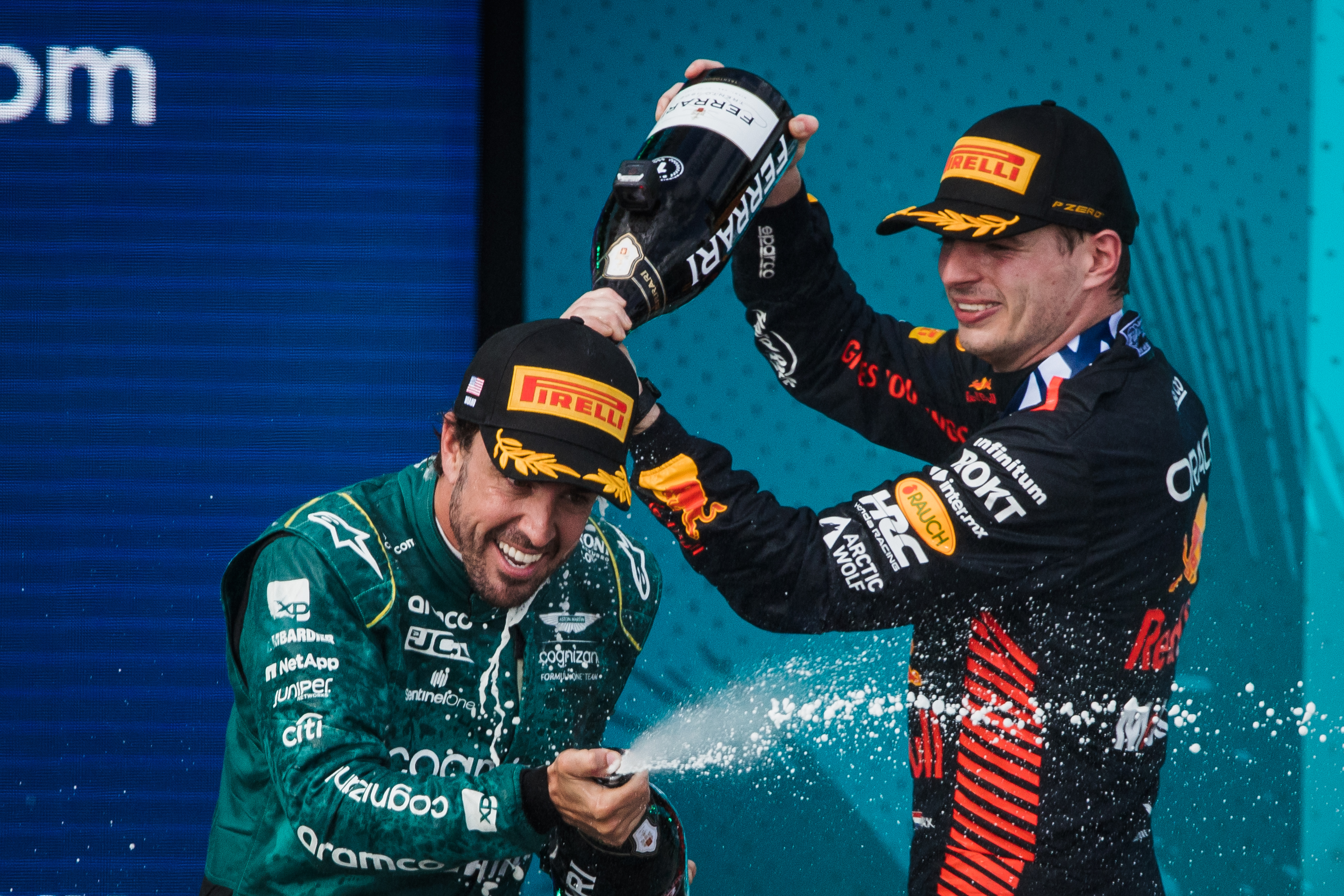 Does the same go for Alonso? He has not lost anything from the great years of his career. He shares with Verstappen that incredibly adaptive trait of being able to drive anything very, very fast. No matter what kind of car you give him, he will find a way of getting a tune out of it, and do that pretty much instantly. And he is just incredibly relentless.
He will not let go of the slightest opportunity, he will just be a complete pain for anybody who he's attacking. You can't get rid of him. His racecraft is probably the best in the field, and he has every aspect of being a great racing driver. Every little department you create, Alonso scores high at everything.
The one obvious area where his peak is not as high is a flat-out qualifying laptime. He's not as outright quick as Hamilton or Verstappen, although we're talking a tiny difference. Maybe a tenth of a second at most in the same car. So Alonso's peak may be characterised as less pointy, but a very, very wide one.
The question is how often over a season might Alonso potentially make life just a bit too difficult for himself in qualifying. Would there be the odd track where he's just not fast enough over one lap, he's just not got the right track position, and a Verstappen type would be given enough of an edge to hold a decisive advantage over the balance of a season? That would probably happen now and again. It happened for Alonso against Hamilton at McLaren in 2007.
It isn't a huge stretch to say Verstappen would be ahead of Alonso on the qualifying comparison, even if it was not a clean sweep or anything like that. But Alonso being one of most innovative and relentless racers there's ever been in F1 means, just as with Hamilton and boosted by that fractionally greater adaptability, it's a coin toss over whether he would beat Verstappen in an RB19 over the season or vice versa.
THE BEST OF VERSTAPPEN'S GENERATION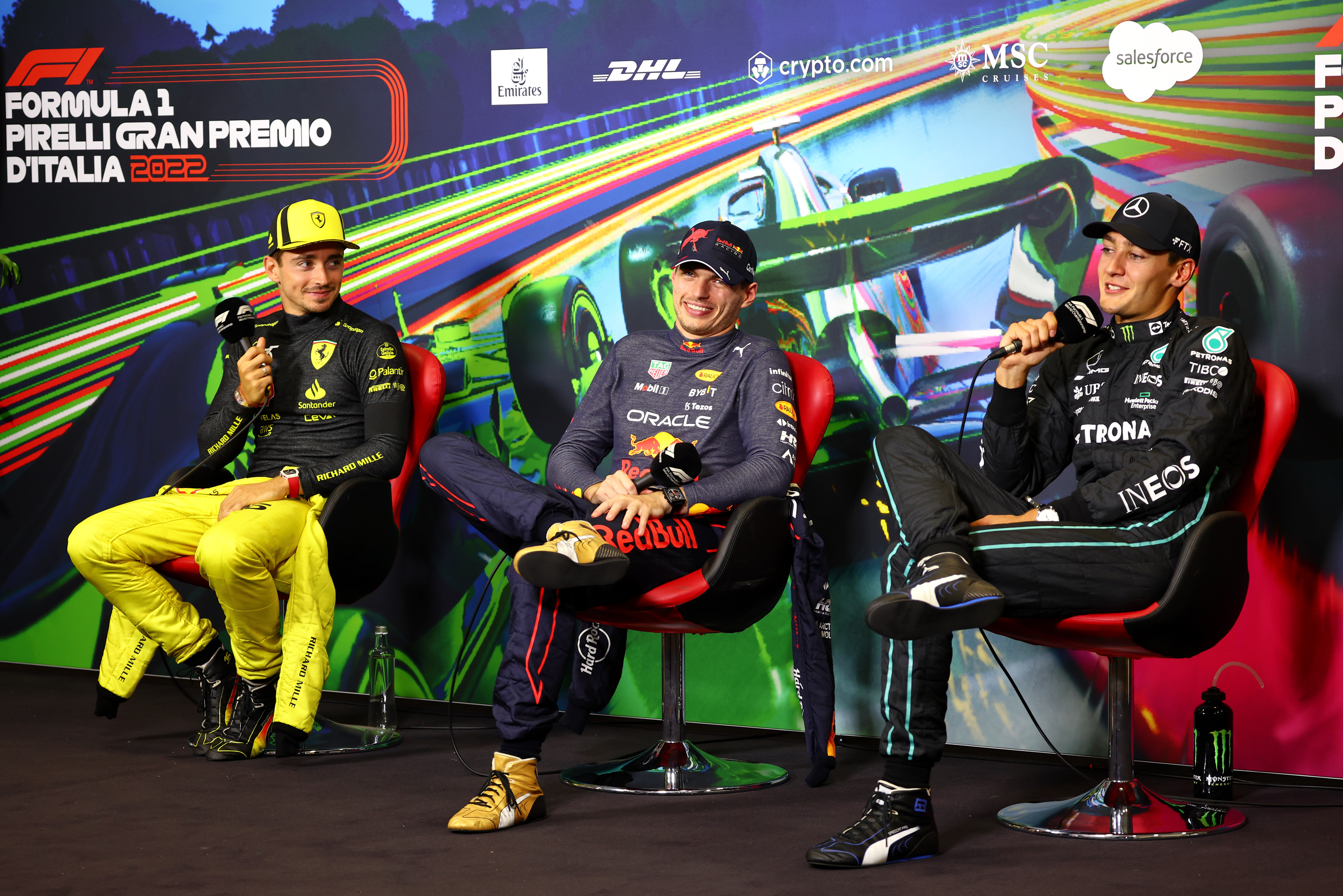 That we need to reach for a Hamilton or Alonso to make the strongest case for someone who could potentially challenge Verstappen speaks to the quality of driver he is already.
But is there anyone among Verstappen's own generation who could fight him?
Among the few to have gone wheel-to-wheel with Verstappen and even beaten him to a victory is George Russell, who as Mercedes' long-term bet will have every intention of proving he can cut it against Verstappen given the machinery.
Russell is incredibly fast, although less aggressive with the car than Mercedes team-mate Hamilton. He nudges up to its limits, rather than going over them and then coming back. There are certain situations where that's more effective, particularly when the car's not cooperating.
He could deal with a Red Bull trait very effectively. Whether he would have the last ounce of all-out qualifying speed compared to Verstappen – and we're talking tiny differences – is very difficult to say. But he is closing in on that elite driver bracket.
Russell is also one of few who has shown he does not fear racing Verstappen. He is not going to be intimidated by him and is aggressive enough to do what it takes to win, although sometimes that manifests itself in slightly clumsy racecraft.
He could step into that Red Bull environment in place of Verstappen and thrive. While he would be an interesting challenge for Verstappen directly, in the right circumstances he could also reel off a sequence of races and win a world championship.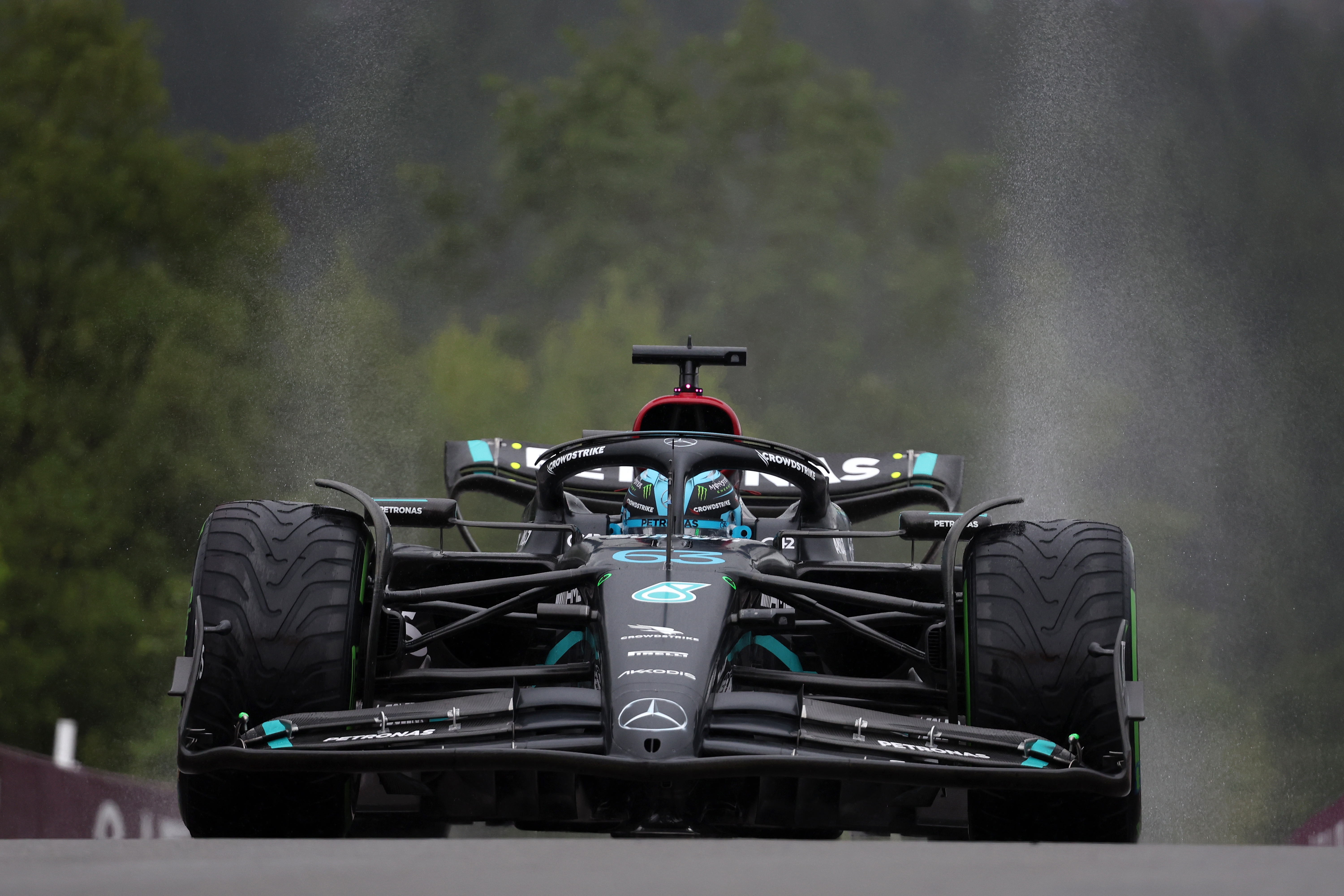 But he is also still a little earlier in that development phase. He's not inexperienced, he's got a good number of races under his belt, but he's still evolving. Right now he's where Verstappen probably was in 2018 or 2019 as a driver – which is still a very high level, but there is more to come.
As we've seen last year and this year against Hamilton, Russell can lose his way a tiny bit, there can be little knocks that throw him slightly off his game. It's nothing dramatically worrying but as Hamilton showed it is enough for a top-quality team-mate to gain a decisive edge and Verstappen would exploit that as well. By Russell's third or fourth season in a Mercedes, we may well judge him very differently to how we're talking about him now.
Another driver to have gone up against Verstappen and triumphed, though again not in a season-long context, is Ferrari's Charles Leclerc. Though there is more of a question mark over Leclerc in terms of his capacity to be relentlessly effective and not make mistakes or have off days, it's tricky to judge given Ferrari's consistently faltering form.
On sheer pace, Leclerc is absolutely phenomenal. There is a strong case to be made that he is the fastest driver in F1 over one lap. As such he is maybe the only driver you would back to outqualify Verstappen over a season. Especially as we know how devastatingly effective Leclerc can be at handling rear instability and channelling that kind of car behaviour into something truly special in qualifying. The RB19 could be a very good fit for him.
That said, pit the two together over a full season, and Verstappen still has the edge, if only because it is still unknown for Leclerc.
Both have otherworldly good car control but Leclerc can fall off the tightrope a little bit more. The counter-argument is that this is a manifestation of Ferrari's car weaknesses rather than Leclerc's own fragility, and in that three-race spell at the start of 2022 when he had the edge in terms of machinery, Leclerc was superbly reliable.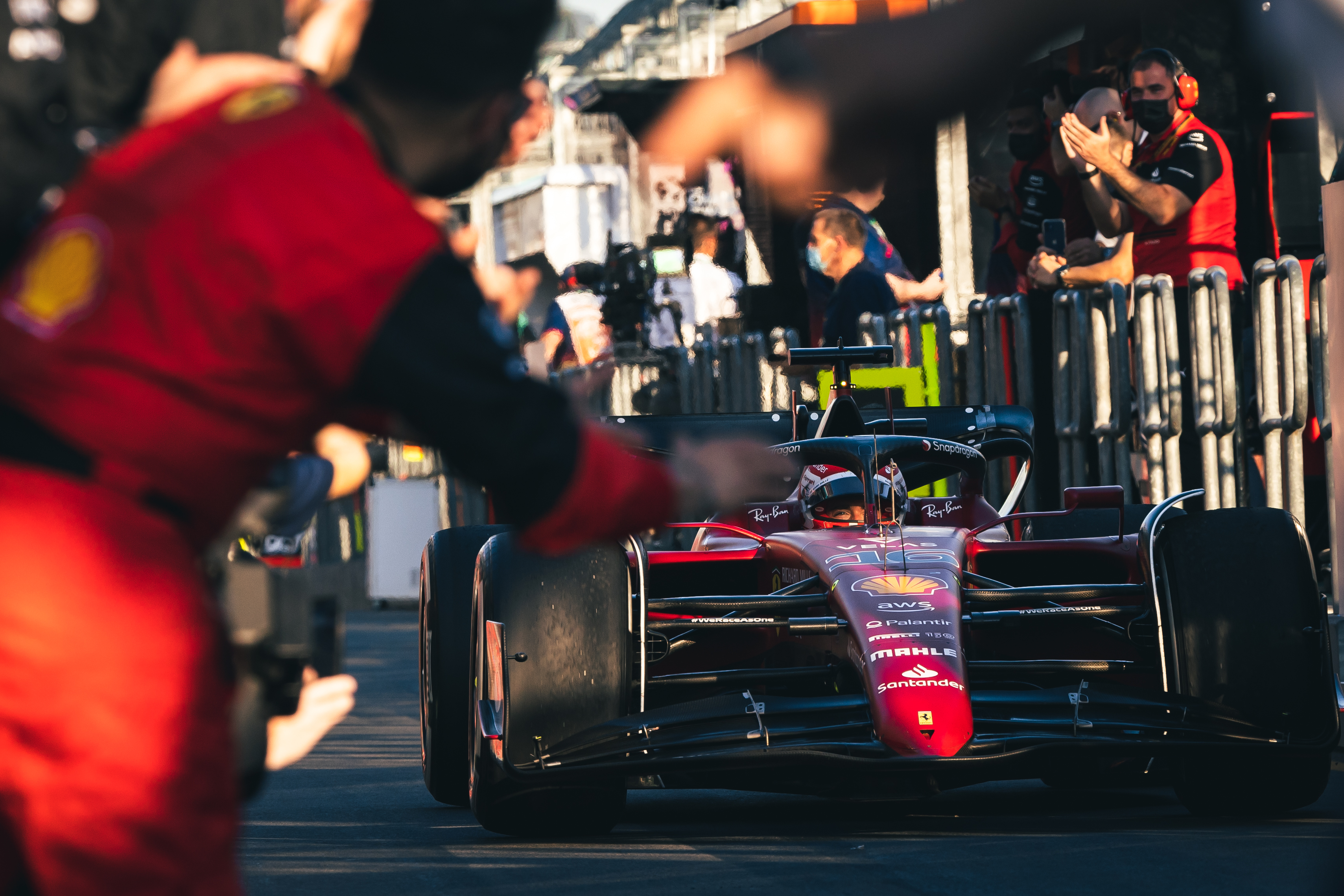 It really is a difficult one to judge but one area that potentially separates them is personality.
Leclerc is more robust than some give him credit for. But Verstappen has a dominance about him that could give him a crucial edge in a close fight. His demanding nature you hear over the radio might not always be attractive to those unfamiliar with such intensely competitive environments, but it's part of what allows him to maintain his level.
Leclerc is ruthless when he needs to be, and he's incredible at shutting out emotions and delivering, but it emerges mainly in moments of severe strain and potentially isn't as permanently as accessible as Verstappen's streak appears to be.
A final word goes to a wildcard choice that some may think should not even be in contention given he has not even won a race yet. But Red Bull and Verstappen himself think extremely highly of Lando Norris and have no doubt he would win races in the right team and car.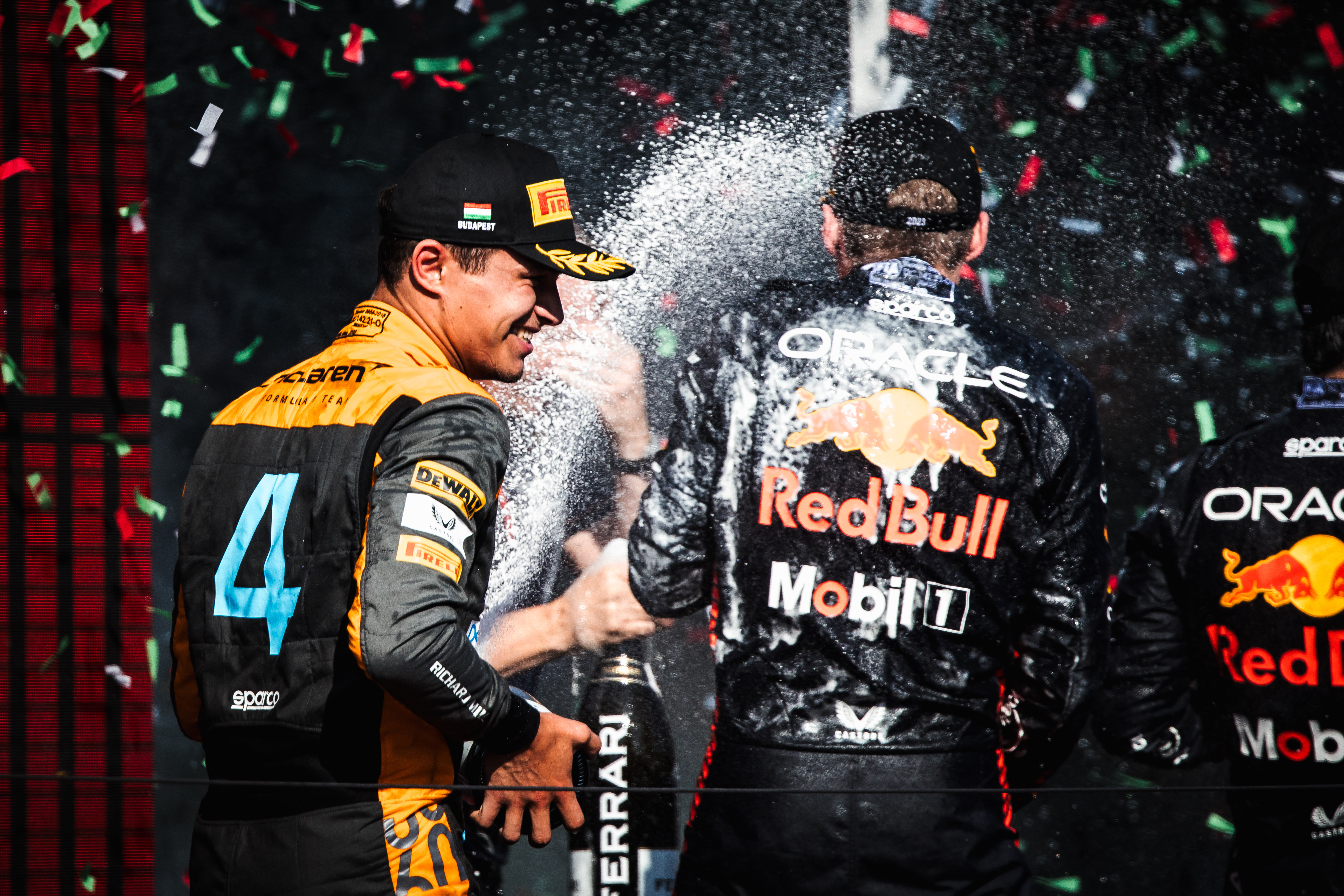 Norris is in the upper echelon of talents; he just hasn't had the machinery to prove it in terms of the raw statistics. With the specifics of how he drives, how adaptable he's been and what he's put up with at McLaren, the way that he buried Daniel Ricciardo in a car that's so peculiar to control, it stands to reason that Norris would be quite well-suited to dealing with the particularities of the Red Bull.
It seems likely that Norris would not just cope with the RB19 but could get the most out of it, too. He's ferociously fast, more intelligent a driver than often given credit for, and getting better and better at being incredibly effective in races.
That said, we described him as a wildcard for a reason. He's still not perfect. There has been the odd slip this year now he has a team-mate that's really pushing him, and that team-mate may be the highly-rated Oscar Piastri but he is also a rookie.
Sometimes Norris has the air of someone a little too flustered over the radio, although at the same time he demonstrates the kind of intense proactiveness that's more aligned with a Hamilton or Verstappen than a Leclerc.
It's tricky to judge the bracket Norris will fall into. Is he a world champion in a good year when the stars align? Or is he an absolutely crushing, all-conquering person in the way that an Alonso, a Hamilton a Verstappen would be?
ATTEMPTING A CONCLUSION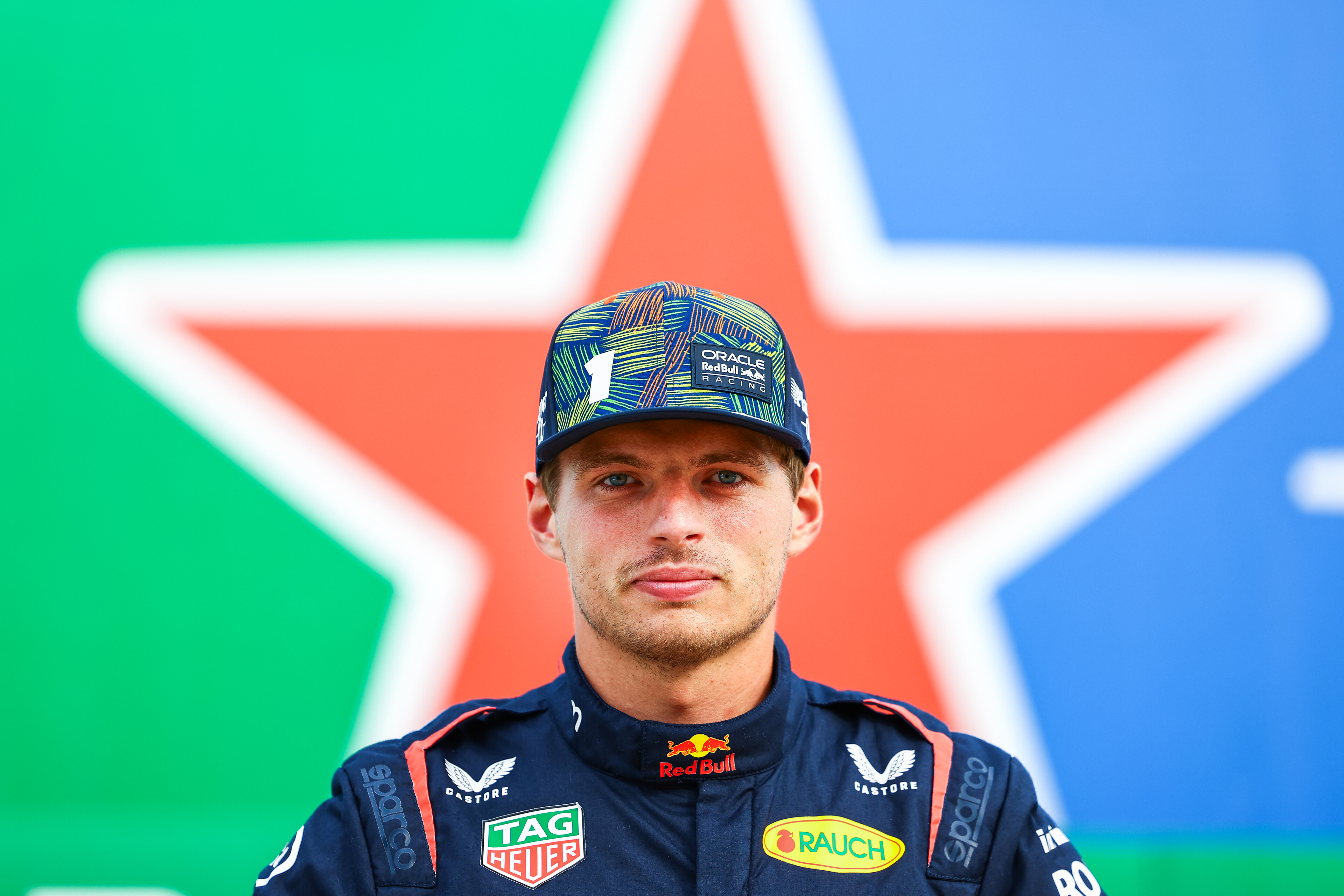 The point of differentiation between the likes of Alonso and Hamilton and then Verstappen's generational contemporaries is simple: whether they've had an opportunity to show how good they can be.
It doesn't detract from Verstappen's current achievements or level of performance to say we think Alonso or Hamilton would offer a stern challenge and potentially beat him. We're talking about multiple world champions with claims to be among the absolute best drivers of not only their era, but any era. That's the calibre of driver Verstappen deserves to be associated with already.
And even then there's no guarantee either could beat Verstappen. He is in the perfect environment to get the best out of him, and a formidable all-round operator.
Where the likes of Leclerc, Russell and Norris are concerned, it's just as subjective but even more down to hypotheticals. With those drivers you are also attempting to guess how they would cope in the most competitive opportunity they'll have ever faced. And different drivers react to that differently because it stress-tests them in a unique way.
Until they get in that situation, and get given the car, it's unknown. What we can say with confidence is that all of the drivers we've highlighted here would win a whole heap of races in a car as good as the Red Bull. And they are all fully capable of leading that team if given the opportunity. They could all be world champion with Red Bull. Because they are all superb racing drivers and the RB19 is the best car.
Could they beat Verstappen, though? Could they rewrite history in the way he has? Could they dominate so crushingly? That brings us back to Horner's quote. Actually, there are a handful of drivers who could beat Max Verstappen in this car. But nobody who definitely would. Especially over a season.
To suggest otherwise would not only be disrespectful to the level Verstappen is performing, it would also show a fundamental lack of understanding of the supreme standard set when the very best drivers get in sync with a team and car in the way he has with Red Bull and the RB19.