There is some confusion as to how Avalanche Andretti got a little exposed in Formula E's 2024 driver market this year, to the extent that perhaps even the team itself is still not clear on who will line up against recently crowned champion Jake Dennis.
By the halfway mark of the 2023 season, it was becoming clearer that Andre Lotterer's form had gone from mild concern to something of a crisis. At that point of the season, he had gathered 23 points, 57 fewer than team-mate Jake Dennis.
In the second half of the season, Lotterer was one of only three drivers (rookie Roberto Merhi and now departed McLaren driver Rene Rast the others) not to register any points whatsoever, and by the final races, it was clear his six seasons in Formula E would be over.
By the time of the Rome E-Prix weekend in July, there were mixed messages via owner Michael Andretti and team principal Roger Griffiths regarding who would partner Jake Dennis in 2024.
"We've got a list of drivers, some of which are unknown to the team, whether they be from this paddock or other paddocks," Griffiths told The Race.
"It's really interesting to see what the right thing to do is. There's also the added complexity of drivers who have got multiple programmes and how does that work out? It's becoming less and less straightforward to say, 'oh well Formula E is your priority'. Particularly when you have a clash with other championships, how do you negotiate that clash, what's the best thing to do?"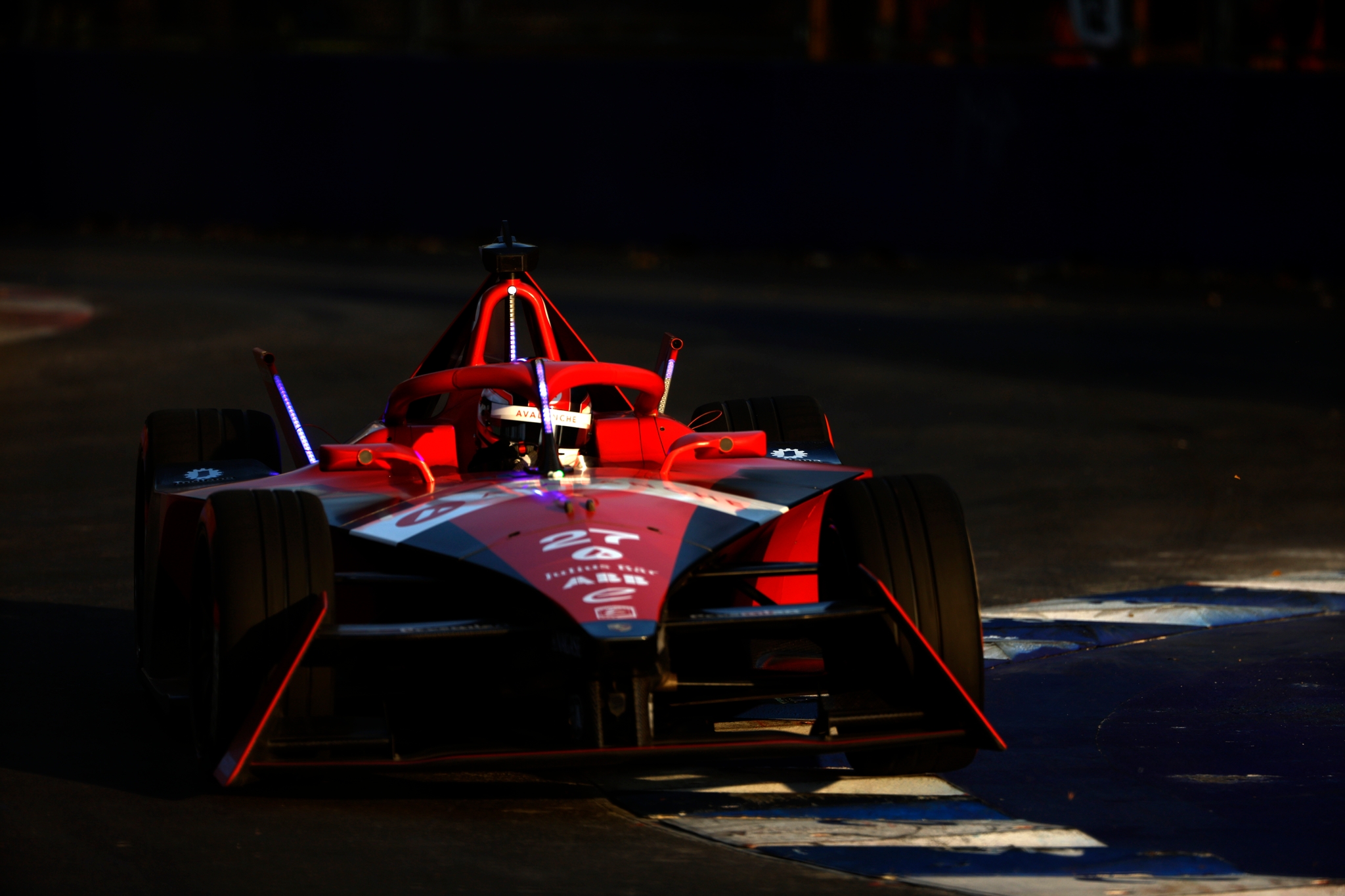 That insinuated that Andretti was in no real hurry but Andretti himself told me in Rome that "we're close" to confirming a driver.
The question was who it thought it was close to signing. Certainly, the team looked at re-hiring Robin Frijns, who at that stage had still to make up his mind on his future.
This is where the narrative probably swings back to Griffiths' comments about potential clashes. Frijns has been committed to BMW's 2024 WEC programme for a while but Andretti is known to not be particularly flexible on cross programmes for 2024.
It got a little stung by Andre Lotterer's WEC programme in early June when he had to prioritise the Le Mans test day, meaning that David Beckmann got his Formula E debut in Jakarta.
Andretti rightly wants 100% commitment to its efforts, and while Lotterer's situation had a special caveat in that he was a factory Porsche driver whose deal with Andretti had been presented by the manufacturer initially, Griffiths and co certainly didn't want to scrabble around for super subs once more in 2024.
That meant Frijns went back to Envision who have a more relaxed approach to drivers doing dual programmes. It then meant other drivers on Andretti's list became more focused. One of those was Aston Martin's F1 reserve driver Felipe Drugovich.
The reigning F2 champion had impressed on his Formula E testing debut in Berlin earlier this year and the Brazilian had commented favourably upon racing in Formula E sometime in the future.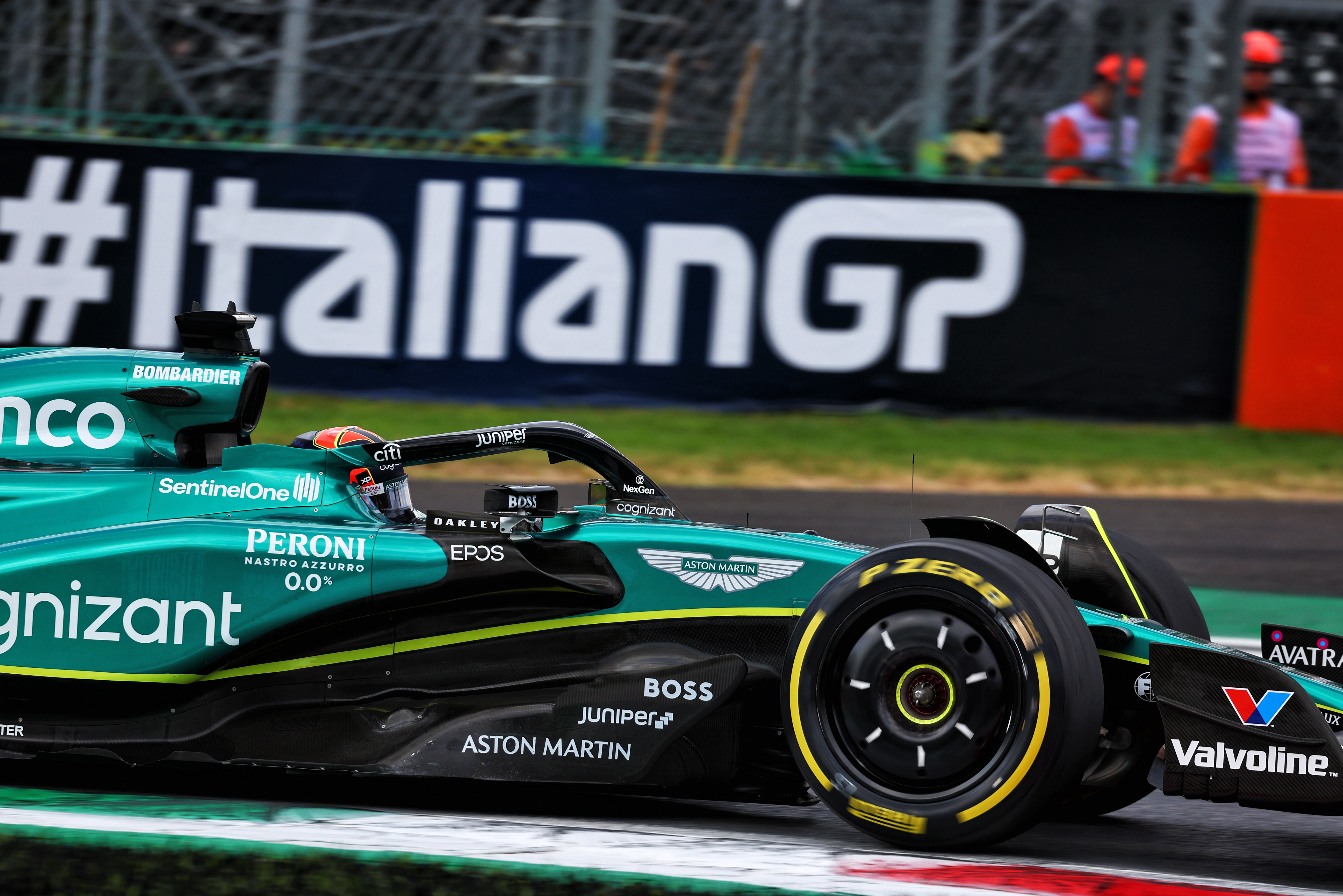 But with his F1 dream still alive via his work at Aston Martin – which included another F1 practice outing last weekend at Monza – he still has one eye on securing a race drive in the series.
The Race understands Alfa Romeo is exploring its options for who will partner Valtteri Bottas in its line-up next year with well-financially backed Drugovich as one potential option. Although incumbent Zhou Guanyu is still firmly in the frame along with Formula 2 points leader Theo Pourchaire.
Either way, it appears Drugovich isn't going to put pen to paper with Andretti anytime soon with even a slim possibility of realising his dream to race in F1.
Theoretically teams have until early November to nominate their drivers, with a full list being publicly available a month or so later. However, realistically teams will want to have drivers in place for the pre-season test, which is earlier, in late October, this year.
From a timing perspective will this suit Drugovich should he not get an F1 chance next season? It seems unlikely. It is likely these factors which at present appear to be cooling his possible seat alongside Dennis right now.
They were a lot warmer at the London E-Prix when his name and his name only was being talked about in relation to the drive.
So, if not Drugovich then who will be in red, white and black next season with Dennis?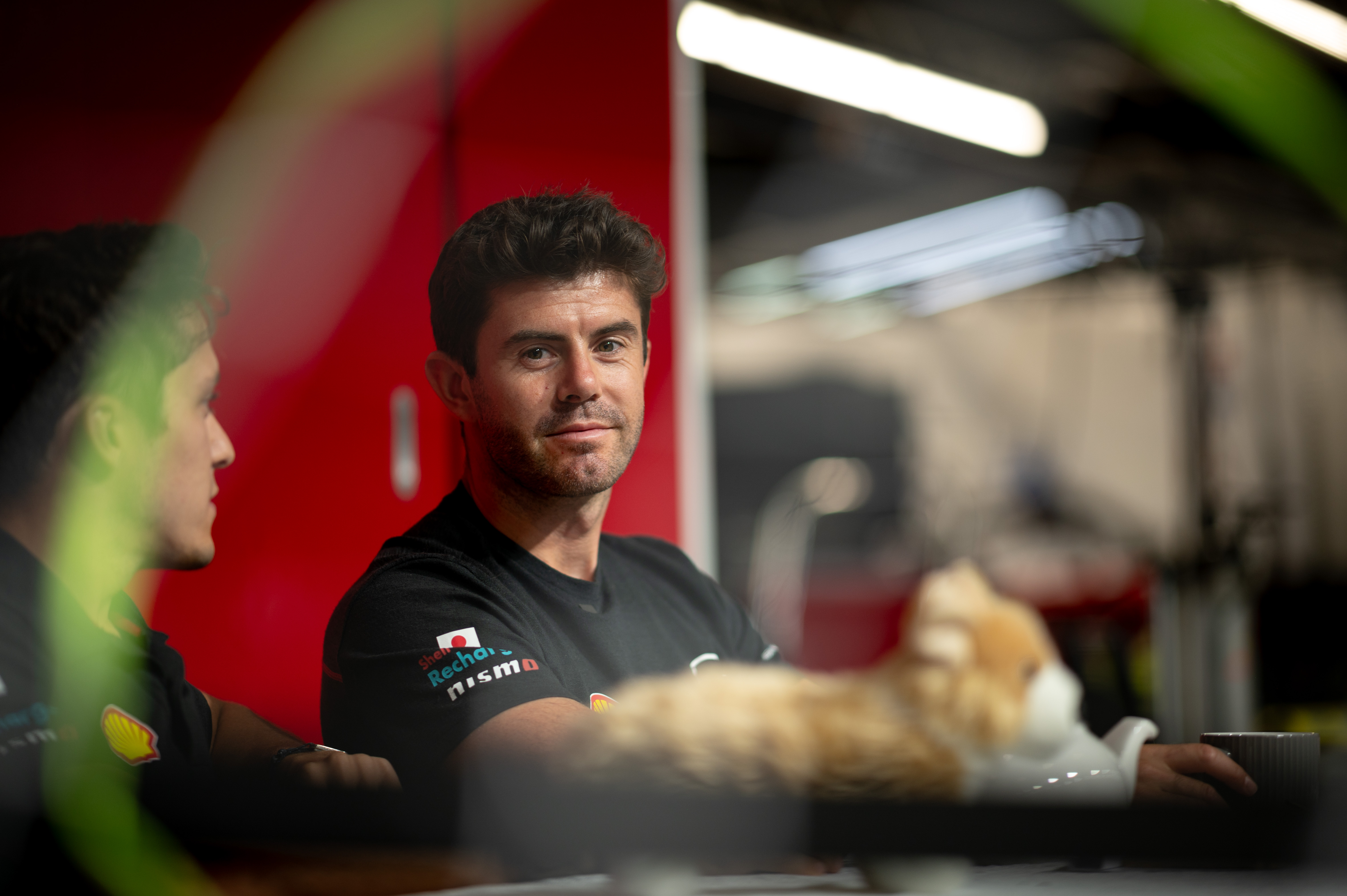 The obvious choice right now would seem to be Norman Nato, whose services were dispensed by Nissan recently in favour of Oliver Rowland.
Nato's manager Tiago Monteiro was busy in the final two events of the season in Rome and London after discovering from Nissan officially a few weeks before that his driver was out of the Japanese manufacturer.
In the way that racing often pans out Nato then went on a streak of bulk points accruing which was headlined by a brilliant second place to Dennis in Rome. He finished as the highest-placed driver of the four powered by Nissan.
Nato is believed to have sim tested for the Mahindra squad recently and could have an offer to join Lucas di Grassi for 2024. But from a competitive point of view the Andretti drive, which Monteiro has discussed with Roger Griffiths, would be much more attractive.
Nato outscored Lotterer by 40 points last season in a much less competitive package. He also looked to be much more motivated. Will that be enough to get another one-year deal for the Frenchman at what would be his fourth team in four years after deals at Venturi, Jaguar and Nissan?
While Nato would undoubtedly be a solid and reliable signing, would he have future relevancy for the team as it plans for the second phase of Gen3 in 2025?
Another question. But one that has already kind of been answered by the signing of Dennis in 2020. To say Dennis was plucked from obscurity is a bit of a stretch but he was certainly unfancied in Formula E terms. Spool forward three years and he's sat on a throne, the cream of the crop.
Perhaps the wider picture though is something that Andretti, as well as others, is itself a bit complicit in right now. That is of not tempting quick and young drivers in the junior categories enough to establish a proper (paid) career in motorsport, rather than spending big on a dwindling F1 dream that likely will never materialise.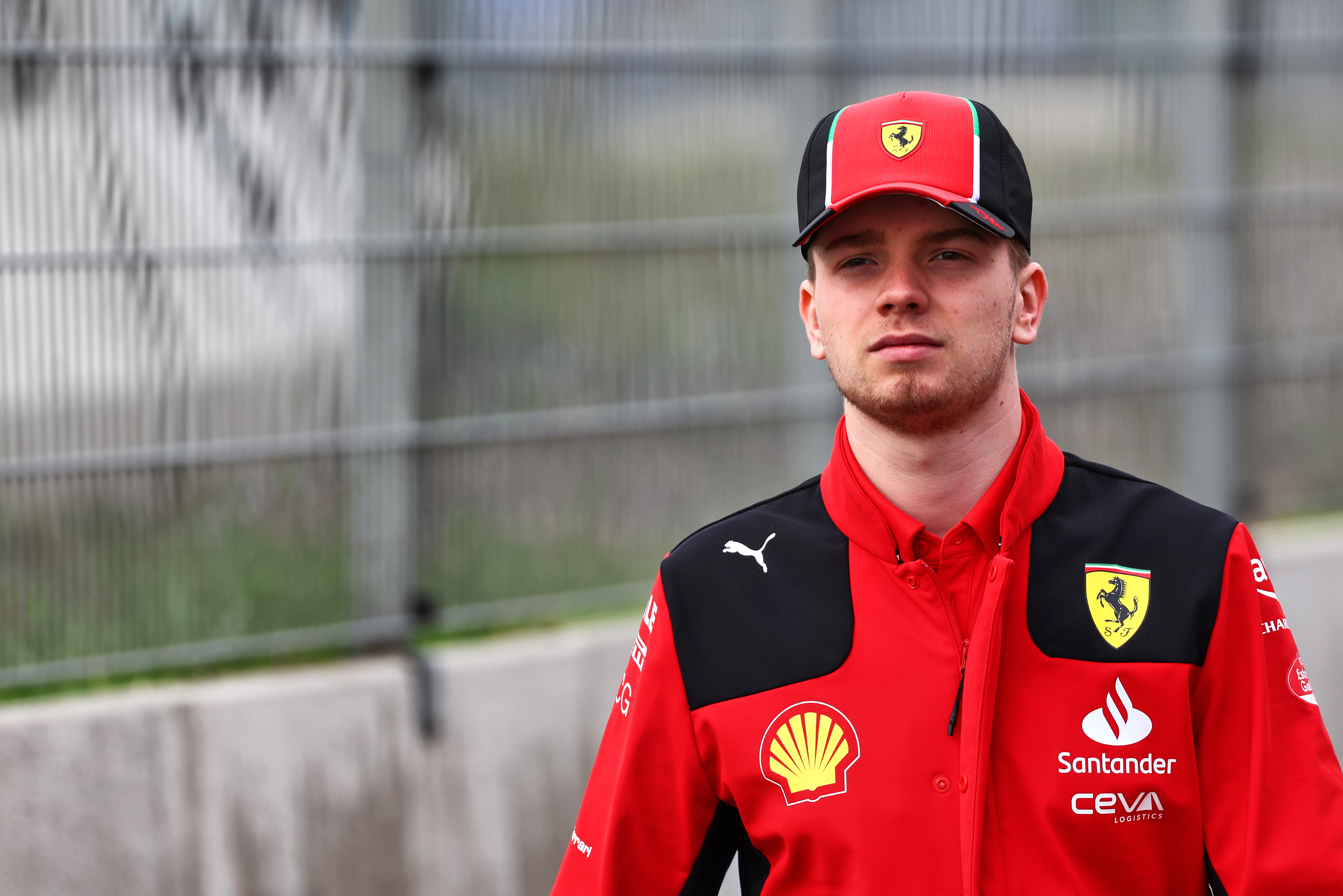 With Dennis now established, why not look at the likes of Ferrari F1 reserve driver Robert Shwartzman, Red Bull junior Zane Maloney or Formula 3's newest winner Jonny Edgar? Make them an offer they can't refuse and point to the Dennis model to get them to ditch the F1 fable to make a proper paid career out of their talents.
In Rome seven weeks ago team principal Roger Griffiths talked of "a need to make a fundamental decision of do we take a known entity, someone that we can put in the car and really hit the ground running, and potentially pay a higher price for that, or do we look to a younger, a rookie drivers or something like that.
"It's not a straightforward decision. Historically we've taken quite a few drivers that have had limited experience in Formula E."
The big hit there was Jake Dennis. The misses for varying reasons, not all of their own individual making, were Tom Blomqvist and Oliver Askew. Andretti knows it has a superstar in Dennis but surely now is the perfect time to at least attempt to create another.
Some teams are clearly risk-averse when it comes to new blood. Historically Andretti hasn't been one of those, so the coming weeks will be fascinating to see who will partner the champion for 2024.