"I'm not going to travel the world to finish in P15 everywhere. For sure, next season, I am there to be on the podium and win races."
It's hard to say whether or not Robin Frijns, who's words above appeared at the London E-Prix last month, agonised over his decision to leave Abt Cupra and rejoin Envision – because on one hand he was leaving the best team ambience he's ever worked in, but on the other he was at the back of the grid more often than not.
Perhaps the way to look at it is that, at the age of 32, Frijns needs to be in a frontrunning car rather than flogging his guts out for a few points here and there. It had to be a bit brutal and selfish from his standpoint, and fortunately he had such a mutually respectful relationship with the Abt team that it wouldn't hold it against him.
The plan was very much for Frijns, who was confirmed at Envision on Tuesday, to continue with Abt for 2024. But when it became clear that Abt's Mahindra-provided Gen3 car was all but a lost cause for the second season of its fixed homologated campaign next year, Frijns began to look elsewhere.
Abt was naturally disappointed but it is essentially in an immediate rebuilding phase now as it talks to other manufacturers, notably Porsche, for 2025.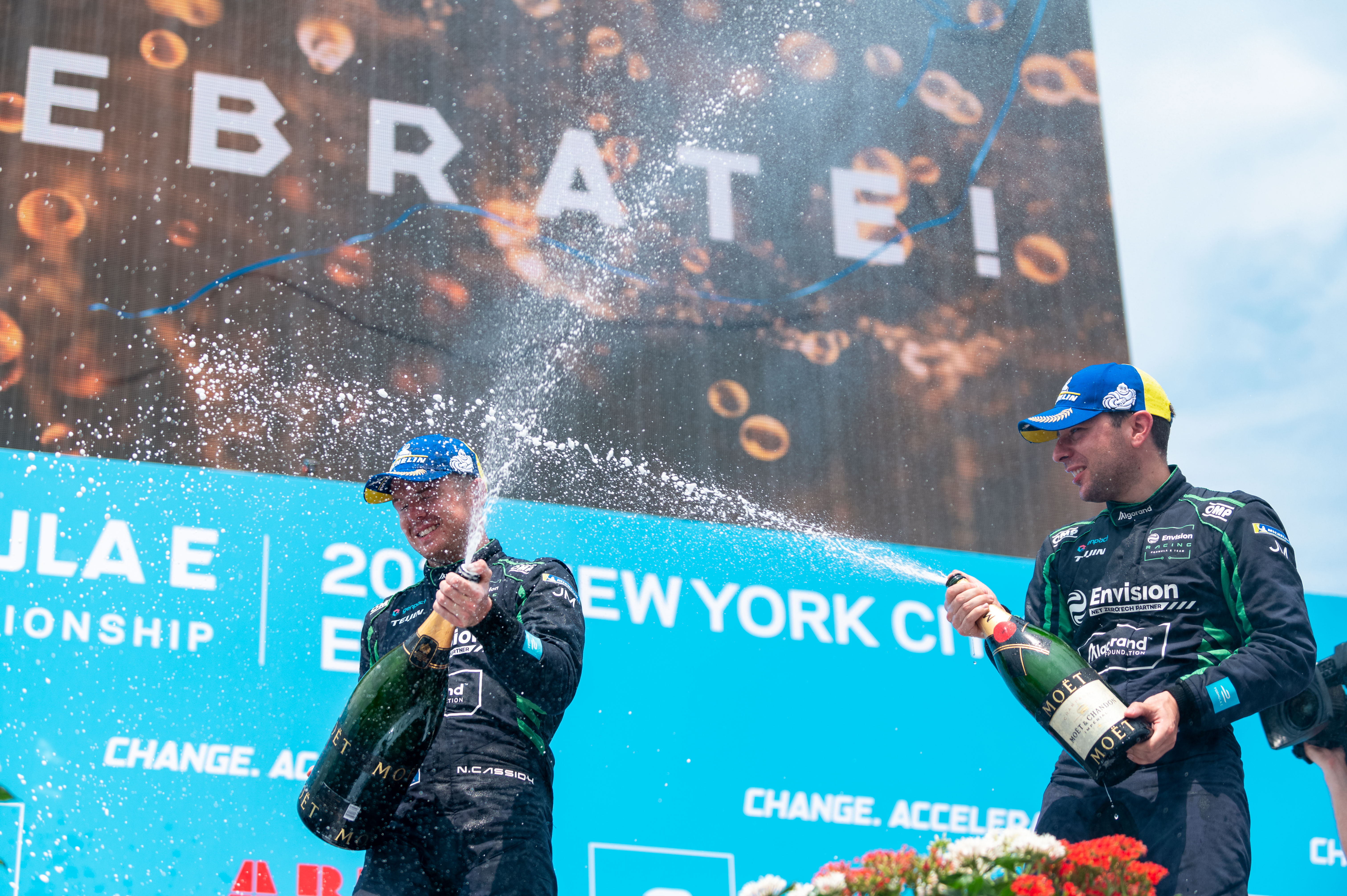 For Frijns, he's now got a longer yet very familiar journey to make every few weeks to Envision's Silverstone base. But if that means adding to his two E-Prix wins and his many podiums then he'll quench a top-three thirst that stretches back to New York City last July, when he crossed the finishing line first but retrospectively took third after an unforgettable cloudburst made the Brooklyn track indistinguishable from the nearby Hudson River.
By mid-July, Frijns' decision for 2024 was made and he informed Abt, which then made the news of his departure public and official at the London E-Prix a few weeks later.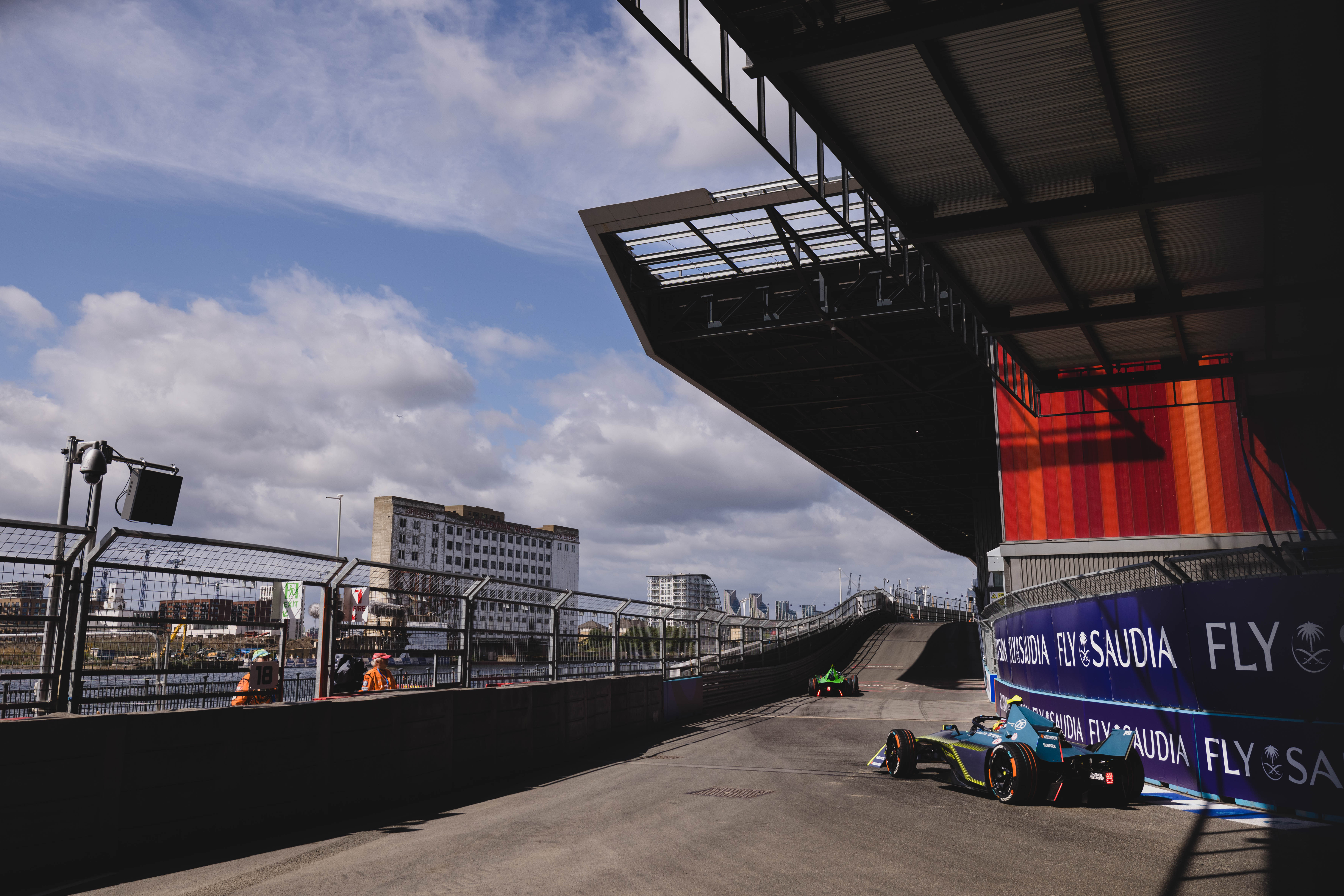 Frijns' season with Abt Cupra was of course severely affected by his calamitous injury on the opening lap of the season in Mexico. That he returned in Sao Paulo just 10 weeks later was something of a miracle, yet it was clear he was far from right from a dexterity point of view.
But he needed to get back as soon as possible – not because there was a direct threat from his replacement Kelvin van der Linde especially, more that if you take racing away from the likes of Robin Frijns, you take away his reason for being.
Frijns has to be at a racetrack. It's rooted so deeply in his DNA that he has almost physical reactions when he is not. But more than that, Frijns has to be at the sharp end of a grid, and in 2023 – a wet Berlin qualifying anomaly apart – he never was. That had to be fixed quickly.
What makes his return to Envision all the more intriguing is the way that he left the place at the end of 2022. While it wasn't bridge-torchingly bad it was still rooted in what appeared to be some creative differences between himself and some within the team.
He'll go back to the team shortly and notice that it is not-so-subtly different to when he left it. The reason for that? A certain Monsieur Sebastien Buemi of Aigle, Switzerland.
Buemi blew into the team last autumn in an expected blaze of ambition and work ethic that frankly wowed Envision. His level of detail and forthrightness in debriefs and briefings is famous. Add to that his personal will to rebuild some of his reputation, at least to those who ever doubted him after a difficult few seasons with Nissan, then the mix was heady.
There was never any emotional fanfare for Buemi leaving Nissan, no cheesy films of his time there. His was a pure business decision to get more poles, more podiums and more wins. He achieved two of those aims in 2023 but expects the third in 2024.
Frijns is good friends with his ex-team-mate Nick Cassidy, who will give him an overview of sharing a team with the force of nature that is Buemi, and that will be useful.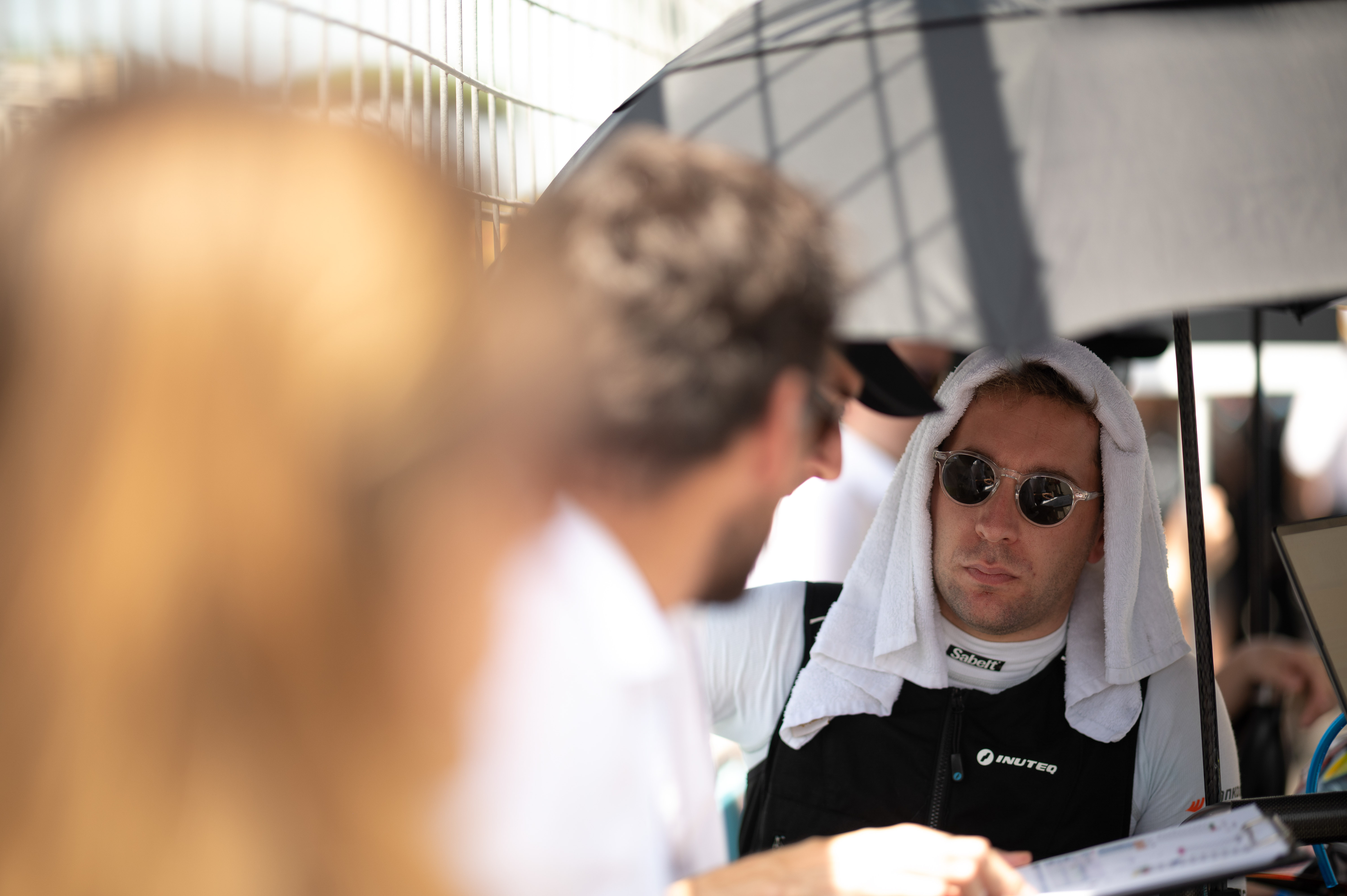 At first glance it is hard to think of two drivers more apart in their character and modus operandi in professional racing teams than Buemi and Frijns. But look closer and when you strip back the character aspects, they actually have the same hunger and drive to win.
Will it be a case of opposites attract or will it just be too much burning aspiration to cope with in one team? Time will tell.
For now, Envision has a very strong team indeed, one packed with experience, pace and cunning. It will be keen to defend its teams' title and after what it achieved in 2023 there is a strong chance it can do so again with Frijns and Buemi.
POTENTIAL 2024 FORMULA E DRIVER LINE-UP
Envision Racing: Sebastien Buemi, Robin Frijns
Jaguar TCS Racing: Nick Cassidy, Mitch Evans
Avalanche Andretti: Jake Dennis, Felipe Drugovich
TAG Heuer Porsche: Pascal Wehrlein, Antonio Felix da Costa
DS Penske: Jean-Eric Vergne, Stoffel Vandoorne
Maserati MSG Racing: Maximilian Guenther, Edoardo Mortara
Nissan: Sacha Fenestraz, Oliver Rowland
NEOM McLaren: Sam Bird, Jake Hughes
NIO 333 Racing: Dan Ticktum, Sergio Sette Camara
Mahindra Racing: Lucas di Grassi, TBA (Jehan Daruvala?)
Abt Cupra: Nico Mueller, TBA (Kelvin van der Linde?)