The dust has just about settled on another Formula E season, one that marked the start of a Gen3 era that was not without its troubles.
But the racing was fiercely good – and the competition, too. The swings in performance from weekend to weekend kept everyone guessing what the order would be.
In the end the driver who won the first race proved to be the champion. But the road there was far more complicated, far more unpredictable and far more exciting than anybody could have known after the Mexico City opener.
But who was the most impressive driver across the season? Our Formula E aficionado Sam Smith ranks the field's campaigns from worst to first.
For the purpose of this ranking, the two drivers who competed in Mahindra's second entry – Oliver Rowland and his replacement Roberto Merhi – are eligible (they may not have done a full season but they were the full-time driver of that car during their stints rather than being a temporary sub), but the two drivers who raced in a stand-in capacity only – Kelvin van der Linde and David Beckmann – are not.
Beckmann, an Andretti supersub, had a relatively anonymous single outing, which was understandable given the massive learning curve but doesn't seem to have cemented him as a likely option for a long-term future in the series.
Van der Linde, meanwhile, acquitted himself very well amid the Abt/Mahindra turmoil – at least in the Diriyah outing, before multiple technical failures and scary moments contained him at Hyderabad and his planned home race outing in Cape Town was cruelly scuppered when all of the Mahindra powertrains were parked due to suspension issues.
23 Roberto Merhi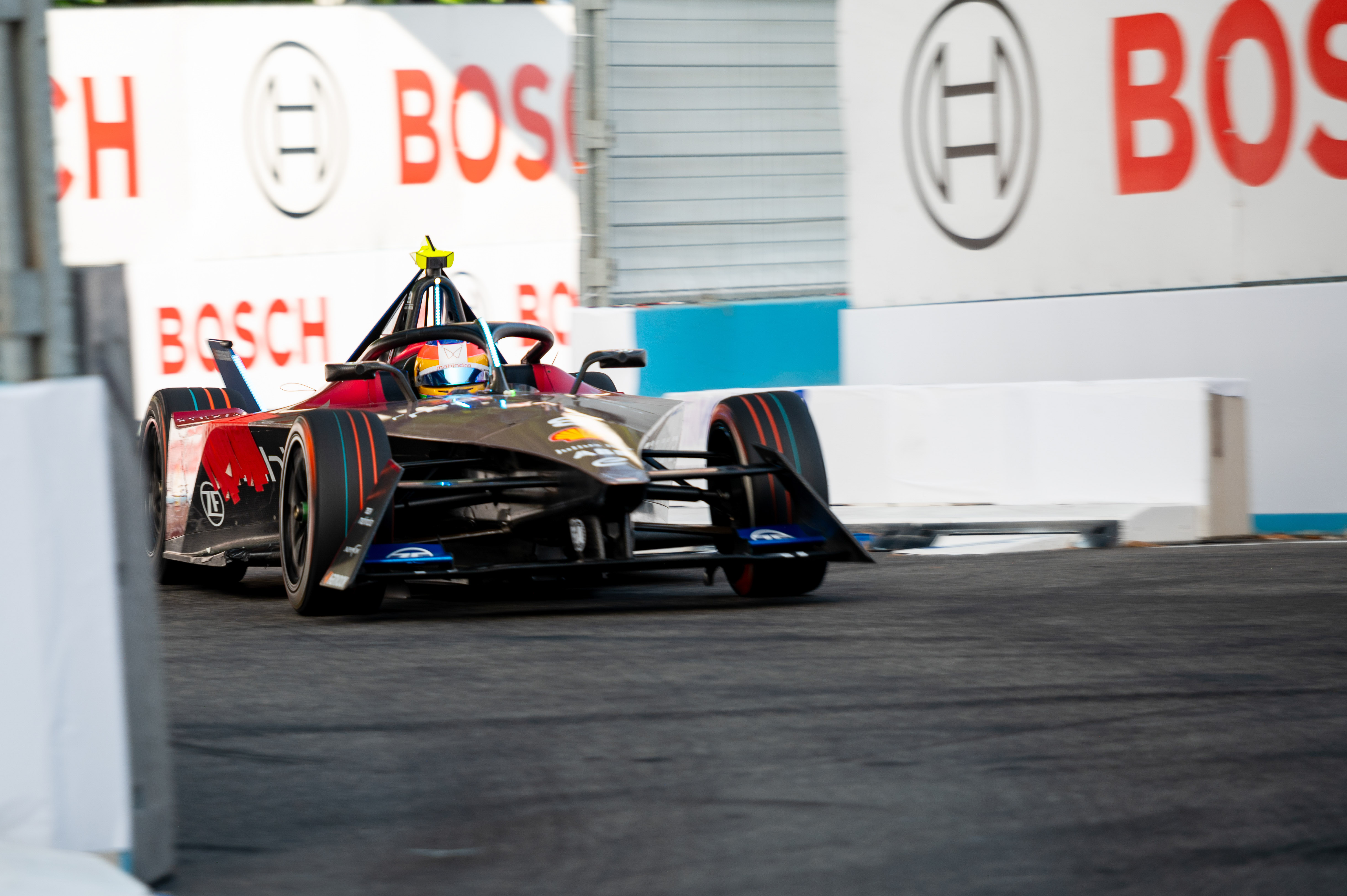 Races: 7
Points: 0
Championship position: 23rd
Best result: 12th (Rome I)
Merhi was asked to complete super-sub duties at ultra-short notice when a good old-fashioned farce played out at Mahindra in late May.
The mess had its roots in a typically energetic run in Monaco from Rowland as he tried to get track position despite knowing that, from an efficiency standpoint, he was on a bit of a hiding to nothing in the bigger picture.
When it all ended in contact at the Nouvelle Chicane it triggered a tense situation afterwards and, in circumstances still not officially explained satisfactorily, he and the team chose to part ways in the week before the Jakarta double-header.
This meant Merhi, an occasional tester with the team, was drafted in but only after Mahindra's scoping out of Jehan Daruvala failed due to his Formula 2 commitments.
Merhi endeavoured best he could but any notion of points never really looked on, even in the attrition-hit first Rome E-Prix. He was also hit by some reliability issues which made his seven appearances, likely his last in the series, nothing more than a curious footnote in Mahindra's dreadful 2023.
22 Andre Lotterer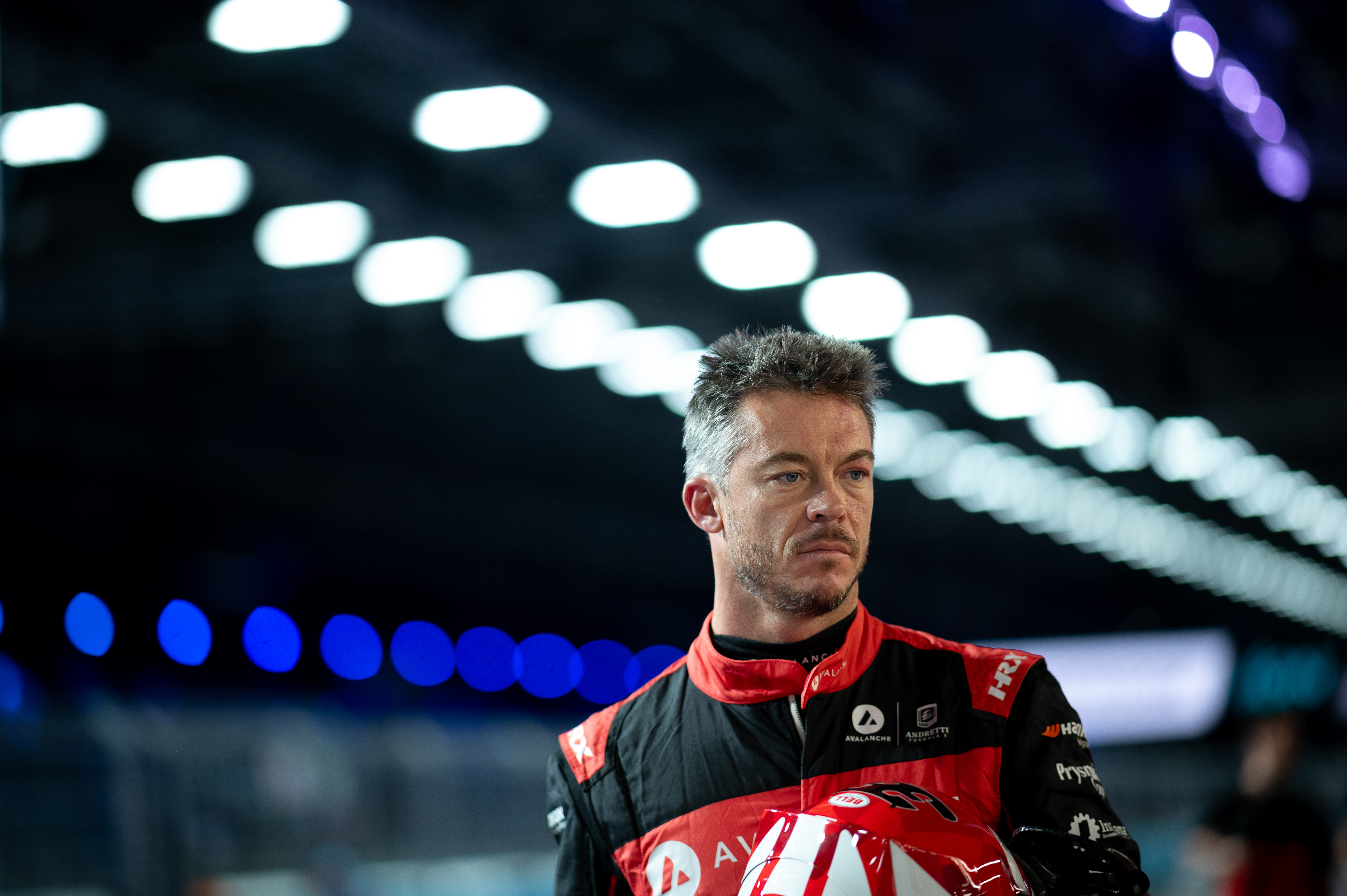 Races: 14
Points: 23
Championship position: 18th
Best result: 4th (Mexico City)
It was as much an unpleasant surprise to Lotterer as it was to everyone else that his 2023 season fell away so spectacularly after an encouraging start in Mexico City back in January.
A strong fourth-place finish offered a great platform to build on, yet curiously it never was by one of Formula E's most experienced drivers.
Lotterer told The Race that over a race distance he found the Gen3 car challenging to read, saying that "we all try to adapt" but that "in the race it was difficult, trying to brake late and then locking up, and to make overtakes was very tricky".
Lotterer refuted the suggestion that the Hankook tyres and the relative lack of feel from them was another reason for his woes, but that was the feeling among some in his Andretti team.
It was a disappointing end to his spell in Formula E, one which had promised so much in the late Gen1 and early Gen2 phases, when he often looked like a real race-winning prospect.
But in a frontrunning car, 23 points – more than half of which were achieved in that Mexico race – compared to the 229 from team-mate and champion Jake Dennis was just not good enough and the harsh reality is that Lotterer's paucity of points ultimately cost Andretti what should have been a double title success.
21 Robin Frijns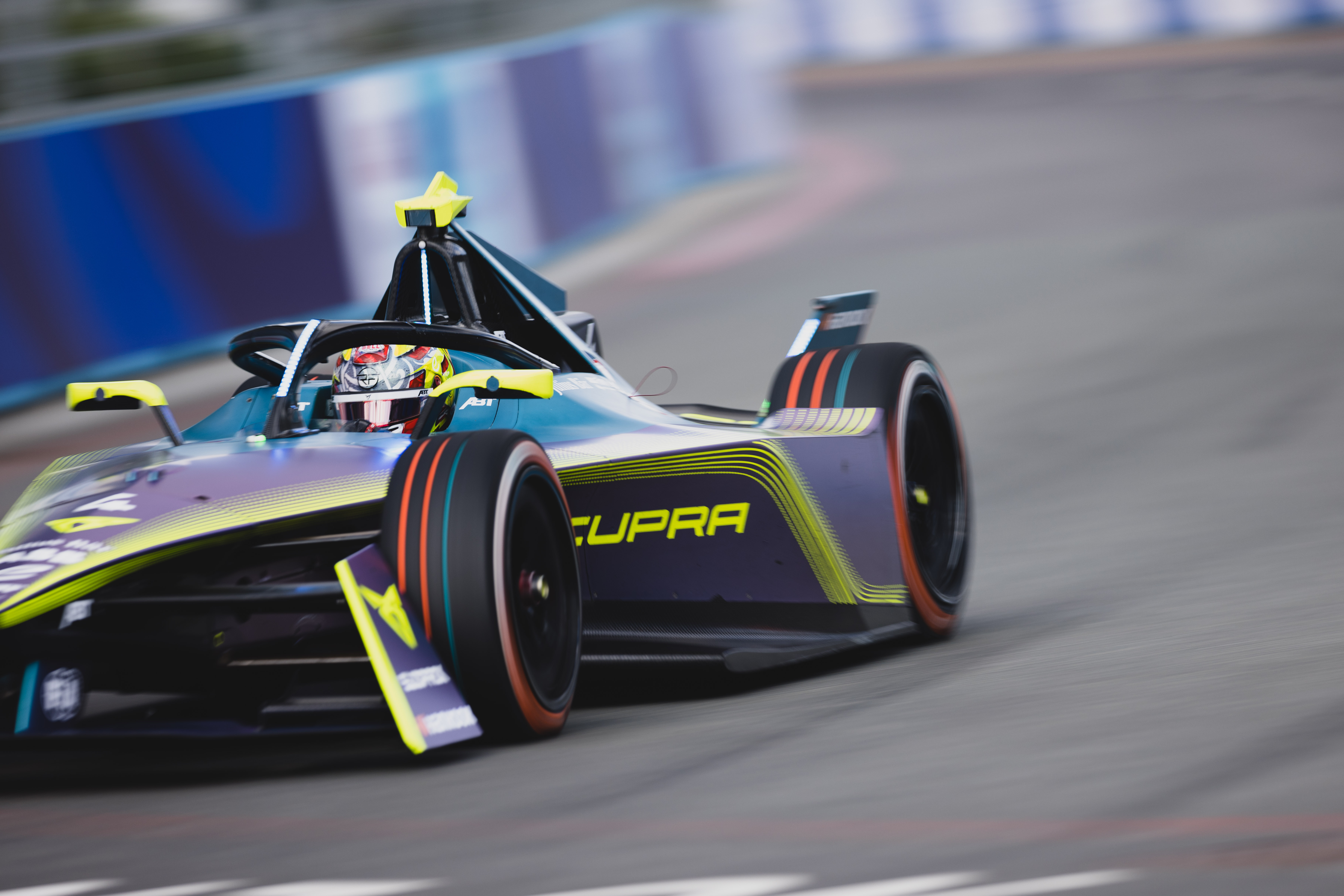 Races: 12
Points: 6
Championship position: 22nd
Best result: 9th (Jakarta I)
It's comparatively difficult to assess Frijns fairly in 2023 after a disjointed campaign in the field's most recalcitrant package.
His season had barely begun when, with practically zero testing, he ended up in the local medical centre and then hospital with a badly broken hand after a crash on lap one of the season opener in Mexico.
Missing only the Riyadh, Hyderabad and Cape Town races was something of a miracle when you looked at the state of his scars, so when Frijns came back for Sao Paulo he was far from 100% ready for the exertions of the Gen3 car without power steering on a street circuit.
In actual fact, Frijns was still suffering pain well into the season and needed some time to re-adjust. A racer's racer, though, Frijns stood up to the challenge, gritted his teeth and did what comes naturally to him.
This was evidenced by a heroic pole lap in the wet at Berlin Tempelhof, even if the race yielded no points.
Pickings were slim after that, although he did get a point in Portland and a couple more before that in Jakarta.
By the end of the season, he made the tough decision to leave his friends at Abt Cupra and rejoin Envision after only a year away. This was clearly a practical decision to get one of the championship's quickest drivers into a seat where he could add to his two E-Prix wins so far. He will surely accomplish that at Envision and likely much more besides.
20 Oliver Rowland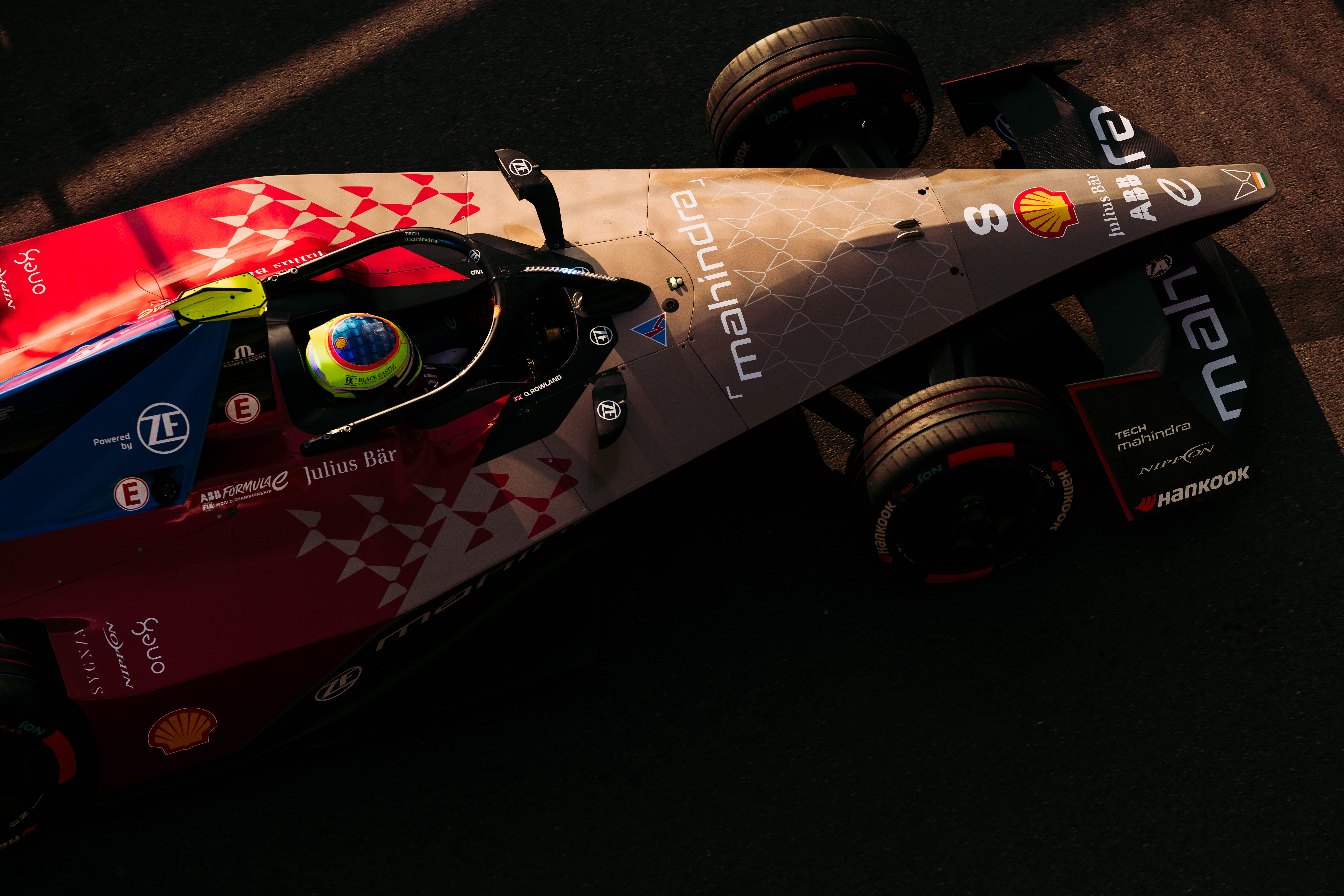 Races: 8
Points: 9
Championship position: 21st
Best result: 6th (Hyderabad)
Rowland entered the 2023 season and his second at Mahindra knowing full well that each would be on the back foot after a difficult and accident-laden private testing period.
The Mahindra M9Electro was late as it was but a succession of issues, including disturbing suspension breakages, went above and beyond usual new car gremlins.
Despite team-mate Lucas di Grassi's 'miracle of Mexico' pole position and subsequent third-place finish, the atmosphere in the team was realistic in knowing that there was no way it would come to reprise that remarkable feat.
Mahindra knew it and Rowland knew it. In the case of both much more was expected, yet this was the harsh reality of the situation.
When the Cape Town withdrawals occurred for all four Mahindra cars, for similar issues as to those that had transpired in testing five months prior, the feeling changed – certainly for Rowland and probably di Grassi, too.
It was not all doom for Rowland, who brilliantly fought through for a sixth-place finish (fifth on the road) in Hyderabad, but by Monaco his body language told the whole story. This was going to be a long season – except it actually wouldn't turn out that way.
A few weeks later he and Mahindra had parted ways. Rowland will be back though next season and, after The Race spoke to him last month, the feeling is that he will be wanting to make up for lost time very quickly indeed.
19 Edoardo Mortara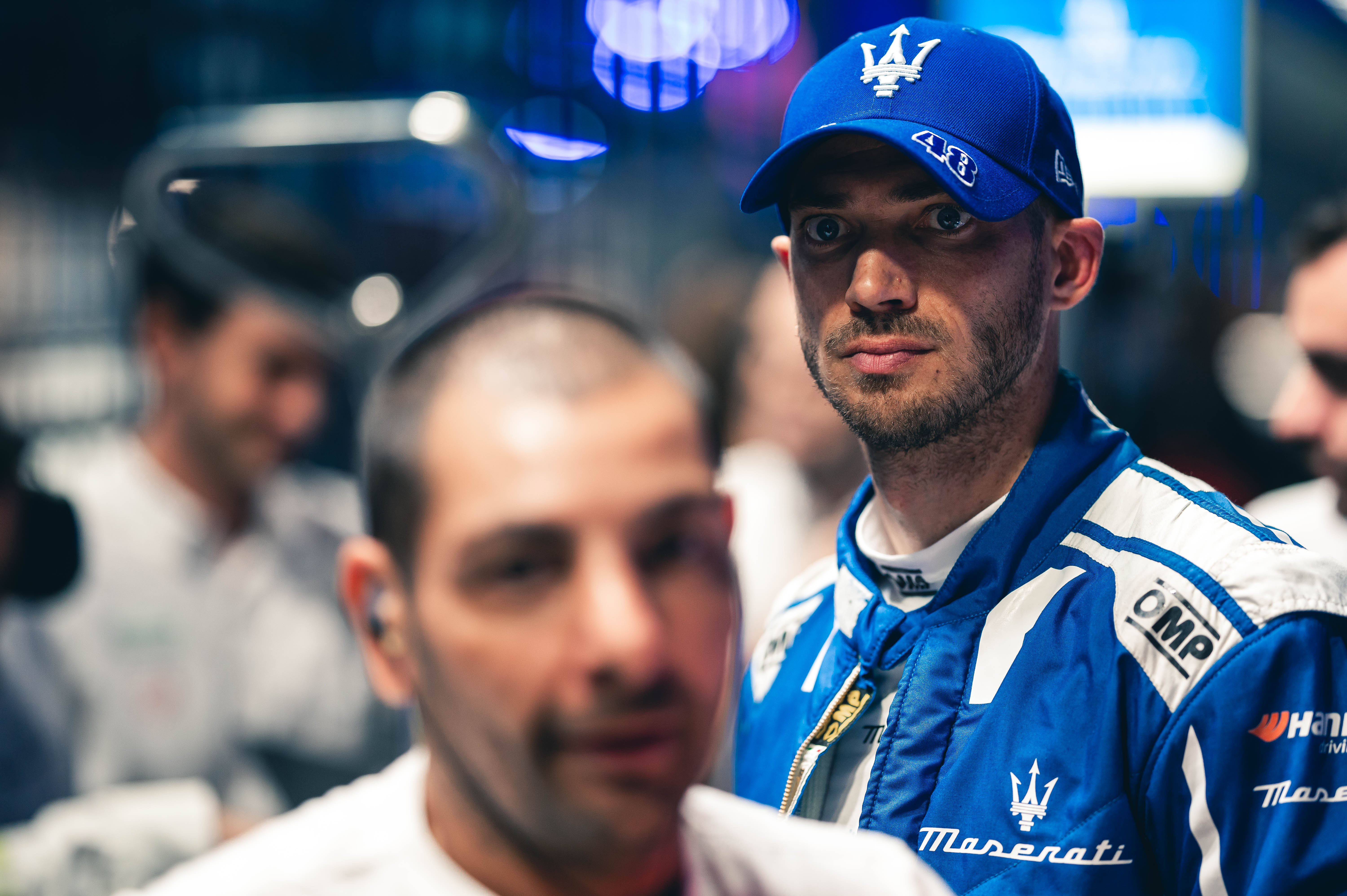 Races: 16
Points: 39
Championship position: 14th
Best result: 4th (Rome II)
A four-time race winner and a title challenger last season, Mortara was expected to be in a similar position again in 2023 – such was the momentum he and Maserati had heading into the season after a strong test at Valencia last December.
What actually transpired was Mortara's most difficult season, perhaps in his whole career. It proffered 62 points fewer than new team-mate Maximilian Guenther managed, and featured a litany of damaged cars.
Such was the voraciousness of the accidents that it was clear Mortara was trying to compensate for many issues around his own integration in the Gen3 era.
It was a disastrous cocktail that only really rectified itself around the Jakarta weekend and then started to manifest itself with proper rewards in Rome, where he took an exceptional fourth just hours after ploughing sickeningly into Sam Bird's prostrate Jaguar at high speed.
It was a desperate season for Mortara but there was light at the end of the tunnel for him. The way he dug in and stayed true to his diligent work ethic and helped turn around the team's form was, although expected for such a lauded professional, nonetheless impressive in the circumstances.
But he will need to dig even deeper in 2024 to try and right the wrongs of 2023, a season in which he and Lotterer were very much the surprise duds over the course of the campaign.
18 Sergio Sette Camara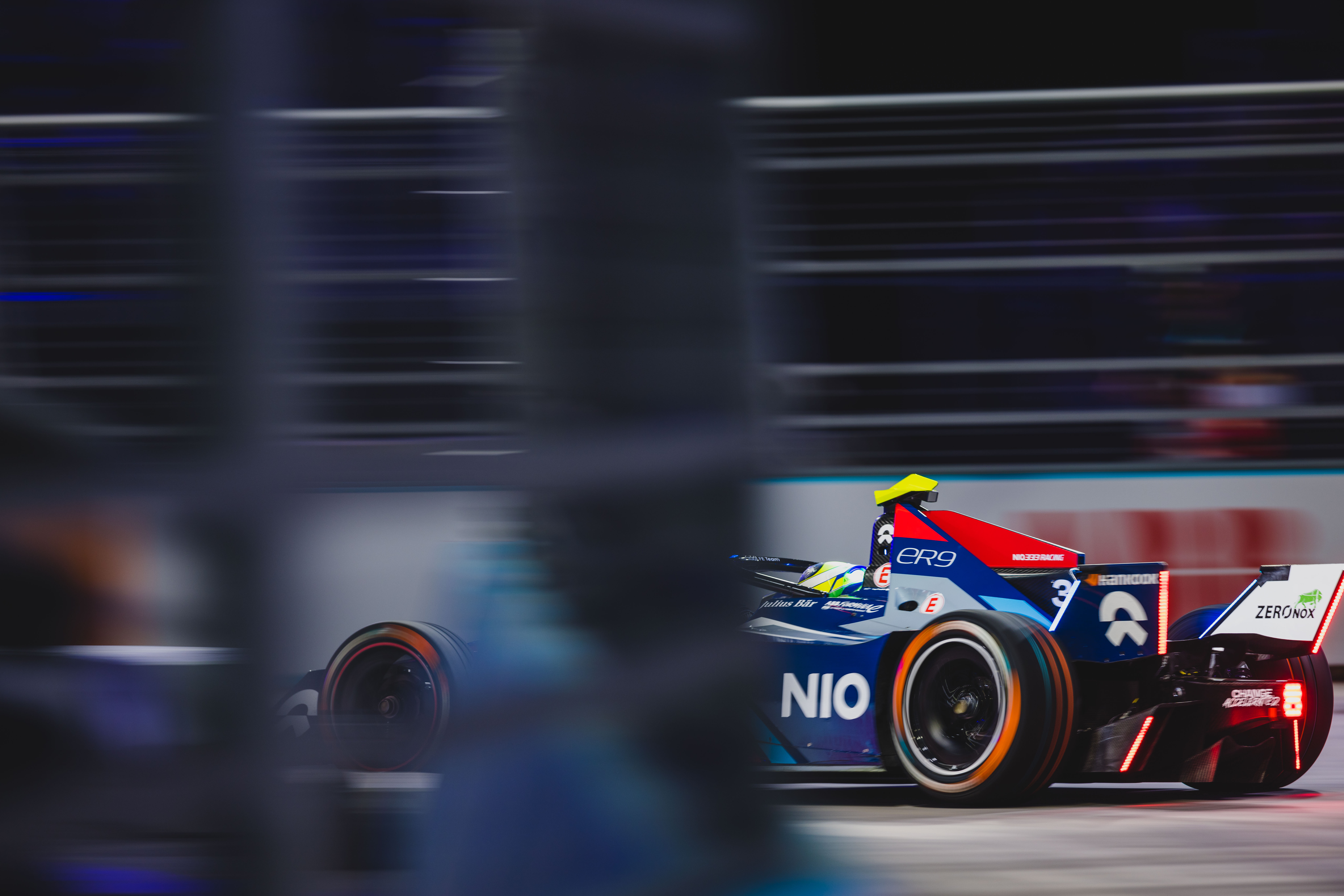 Races: 16
Points: 14
Championship position: 20th
Best result: 5th (Hyderabad)
A lot was expected of Sette Camara in 2023 and, in the context of being part of another tail-end team, that was perhaps a little too much.
Still, the Brazilian did go relatively unnoticed in too many races this season and was beaten in qualifying and points accruing by team-mate Dan Ticktum.
He was always close to his team-mate when he was behind but in Formula E that has to be contextualised.
---
2023 in Sette Camara's own words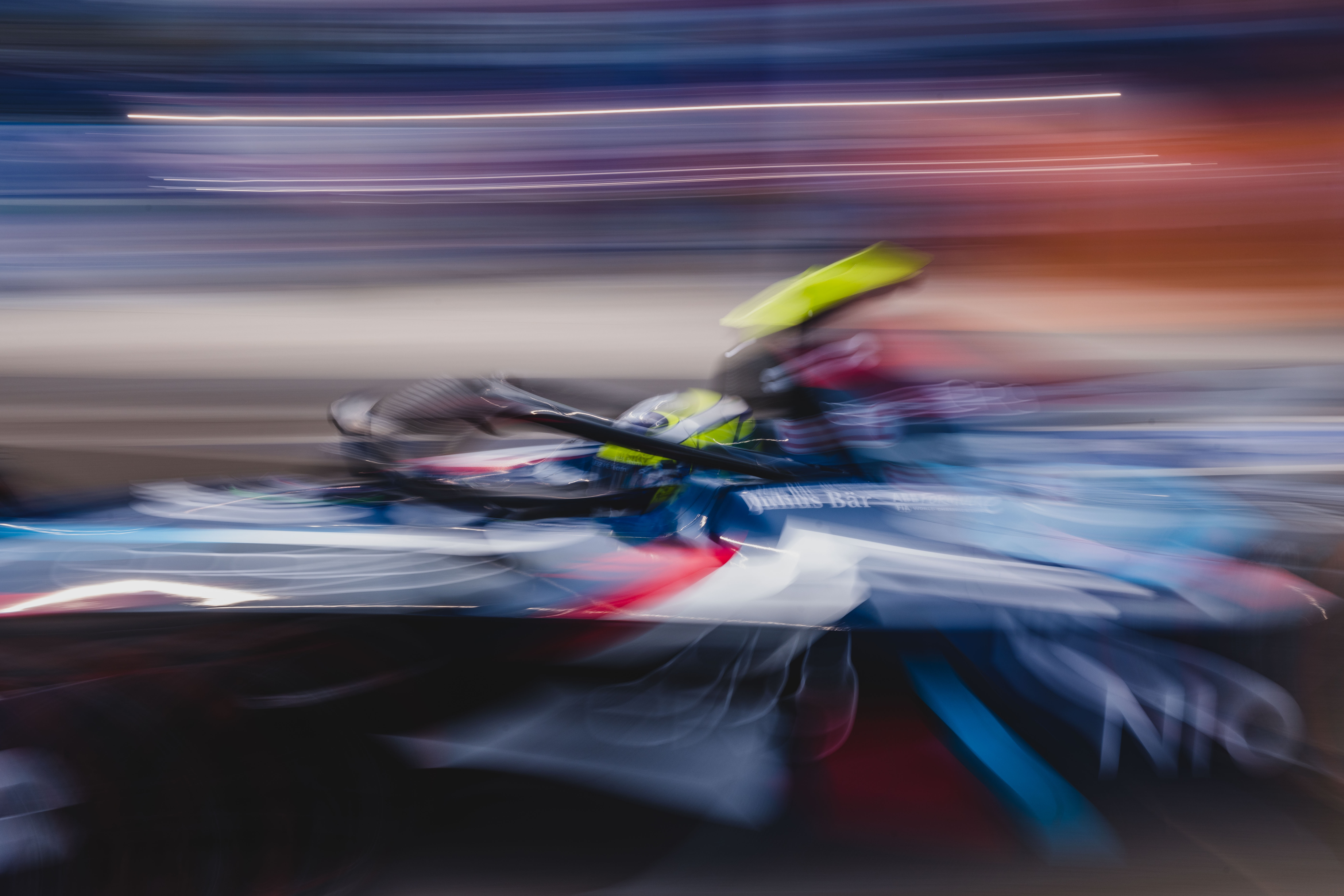 "I had a tough start to the season, [after a] change of teams, change of car with the Gen3. Overall, it was hard to adapt. I scored some good points in India after some chaotic races.
"Both times I scored points, actually, were chaotic races – which is part of the situation we are in, we've got to be in the right place at the right time to benefit from these circumstances.
"Overall, qualifying has been all right, I do think it's something I want to keep improving though. So, average [season]; not too bad, not too good."
17 Lucas di Grassi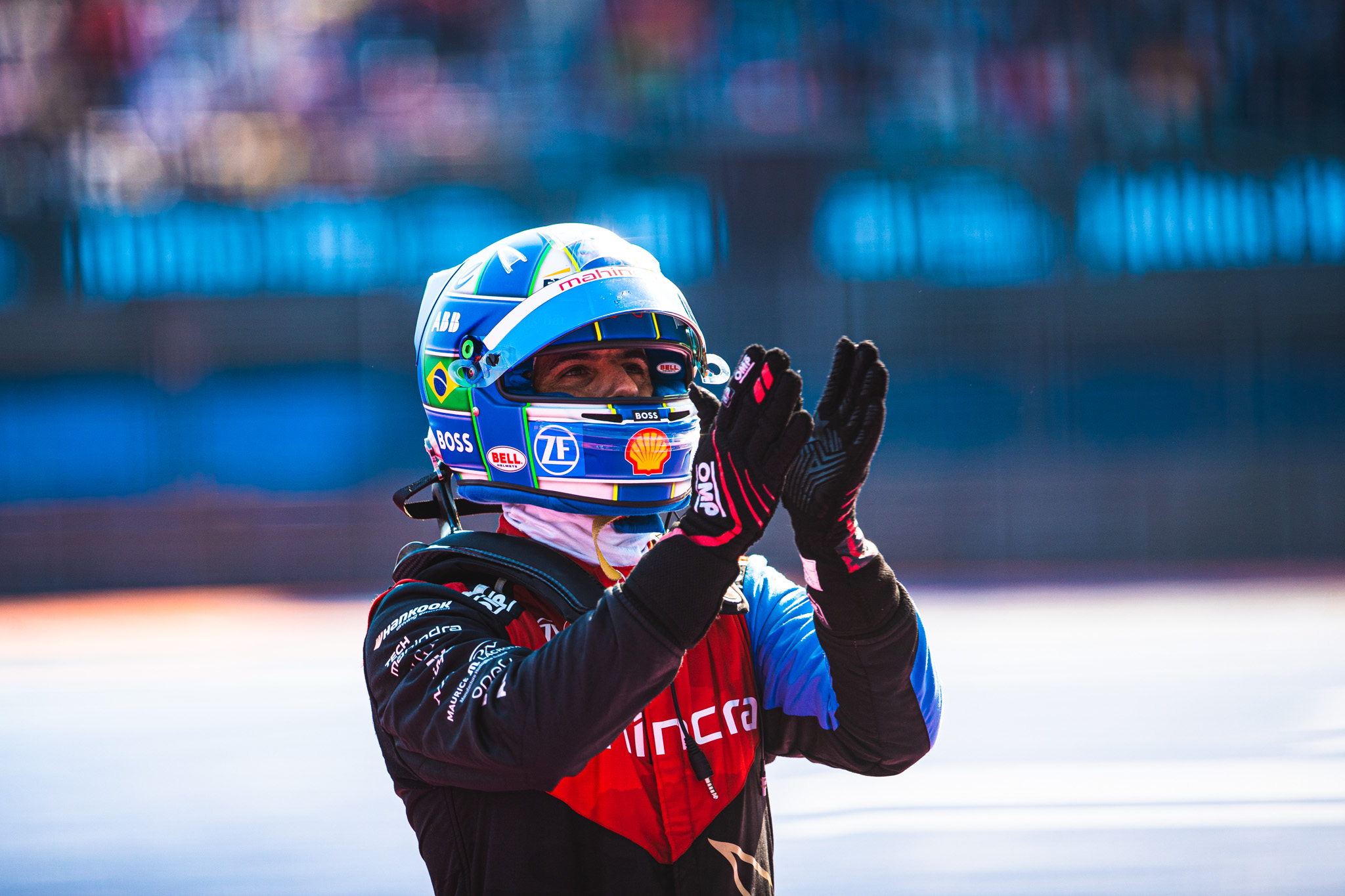 Races: 15
Points: 32
Championship position: 15th
Best result: 3rd (Mexico City)
Like all the Mahindra drivers it is tricky to properly evaluate di Grassi, who despite the almost insurmountable odds delivered some extraordinary performances again in 2023.
His life at Mahindra started badly with a testing shunt in November. That, allied to supply-chain issues for the team, meant he was colossally underprepared heading into Mexico City.
But this was Lucas di Grassi at the Autodromo Hermanos Rodriguez, and a miracle was performed – as he exploited Jaguar's and DS's slow starts to grab a surprise pole and then a sensationally good podium finish.
There was already a feeling by the next rounds in Diriyah that perhaps a peak had been reached as the dawning reality of how far behind the opposition Mahindra was became clear.
Di Grassi took the Cape Town debacle badly and there appeared to be a hangover when he made a rare error of judgement in qualifying for his home race in Sao Paulo, when it was clear he was simply doing too much off track to be his usual force on it.
That apart, di Grassi was as strong as ever in 2023, albeit in the lower reaches of the midfield and very occasionally in a fight for the lower points positions.
The season tested his professionalism to the absolute maximum and, while it remains to be seen if he will stay with Mahindra, it is undisputed that his powerful competitive instincts are still alert should he wish to write a few more chapters in his already expansive career.
16 Nico Mueller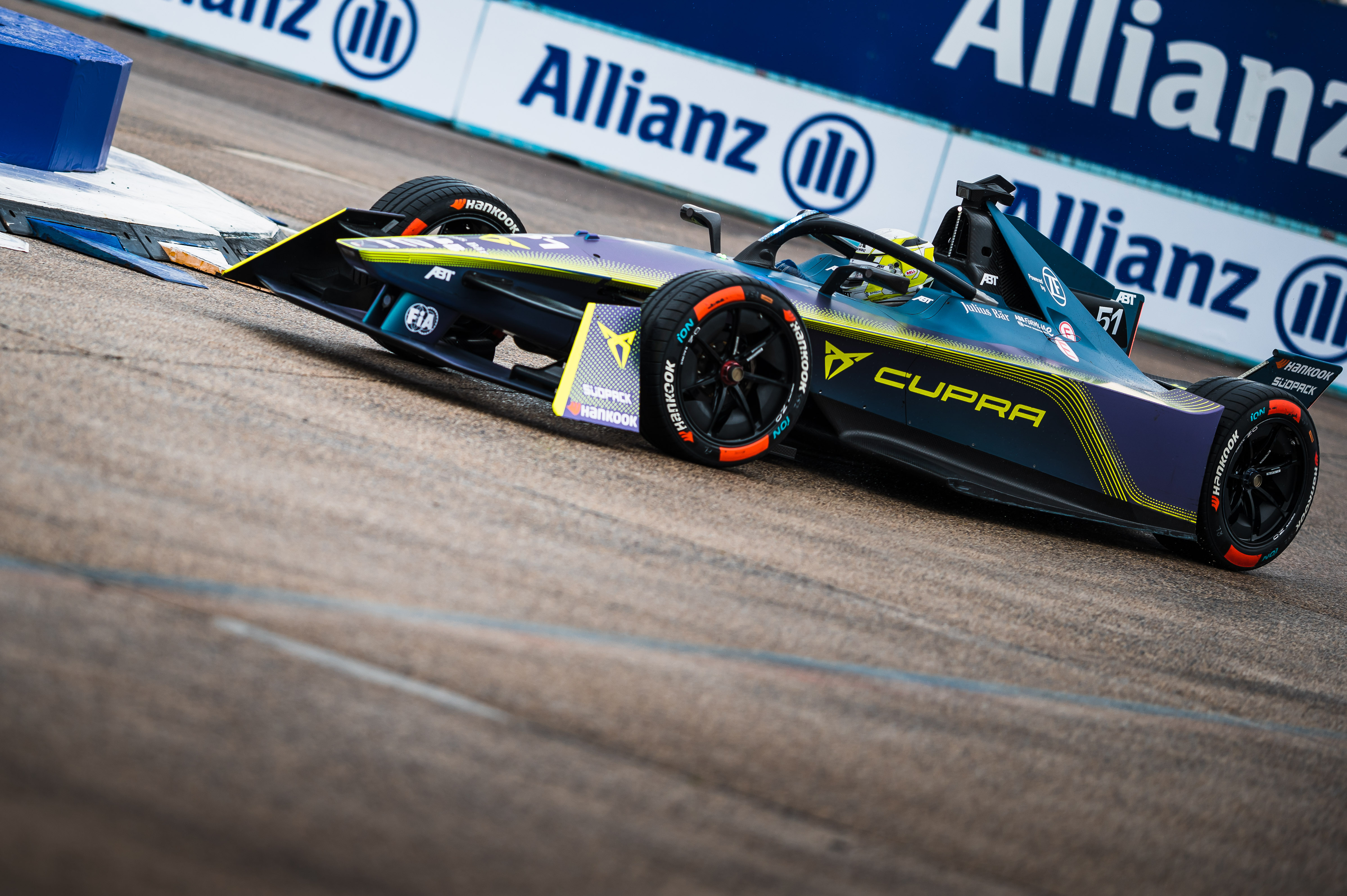 Races: 15
Points: 15
Championship position: 19th
Best result: 6th (Rome I)
Mueller was a natural choice for Abt's re-engagement in Formula E and he had something to prove after a largely disappointing spell with a fitful Dragon Penske operation between 2019 and 2021.
It took a long time to brew but once he had something approaching a car he could race, Mueller didn't disappoint.
There were various frustrations, not least of which was the inherent lack of race pace in his car, but when the circumstances allowed Mueller showed why and how he can be a real force.
This manifested itself in a brilliant front-row start alongside team-mate Frijns in Berlin, his first points at the same venue, and then a superb end to the season in which he scored points in three of the last four races.
His qualifying at the final encounter in London was perhaps one of the laps of the season from anyone and the fact that he had survived the campaign with his mind in one piece and then contributed three quarters of the teams' points shows what an asset he is to the team.
15 Stoffel Vandoorne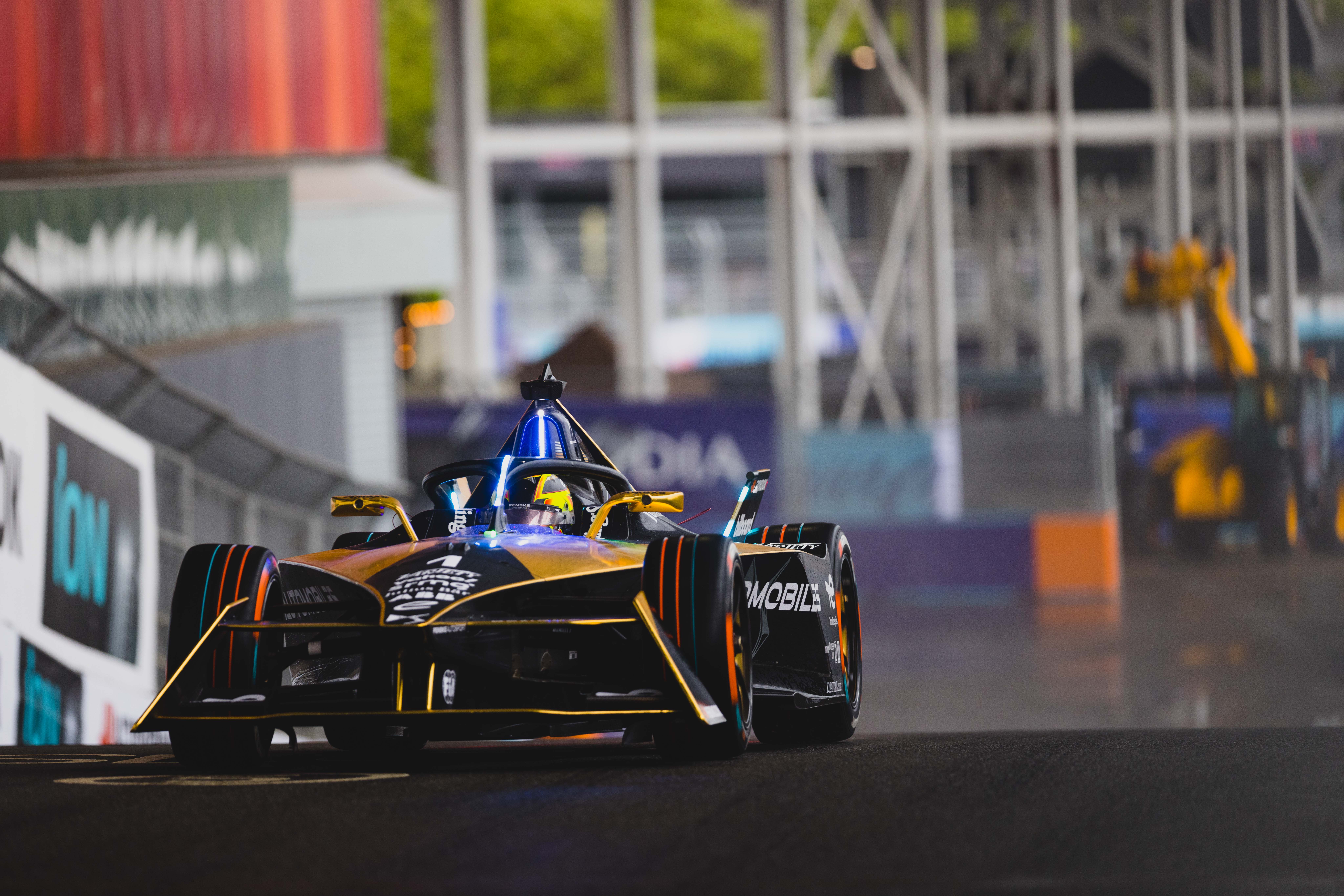 Races: 16
Points: 56
Championship position: 11th
Best result: 4th (Jakarta I)
The fact the reigning Formula E champion didn't have one visit to the podium in 2023 told its own story as Vandoorne struggled with a technical package that plainly didn't suit him as it might have.
Vandoorne appeared to be in a kind of shocked state when it became clear that the pace in the pre-season Valencia test simply didn't translate to what he thought would be a decent car to defend his title with.
There were strong performances, notably a pole in Sao Paulo, a fourth place in Jakarta and some decent scraps for points in Hyderabad in London. Yet all too often there were some average displays and at times you had to do a double-check to make sure it was Vandoorne's helmet in the car.
He was upfront about his poor season but it can be caveated by the fact he was bedding into a new team alliance and one that essentially has been largely Jean-Eric Vergne's since 2017.
Vandoorne gets on well with Vergne and the pair should make for a formidable duo in 2024, much more so than they did this season.
---
2023 in Vandoorne's own words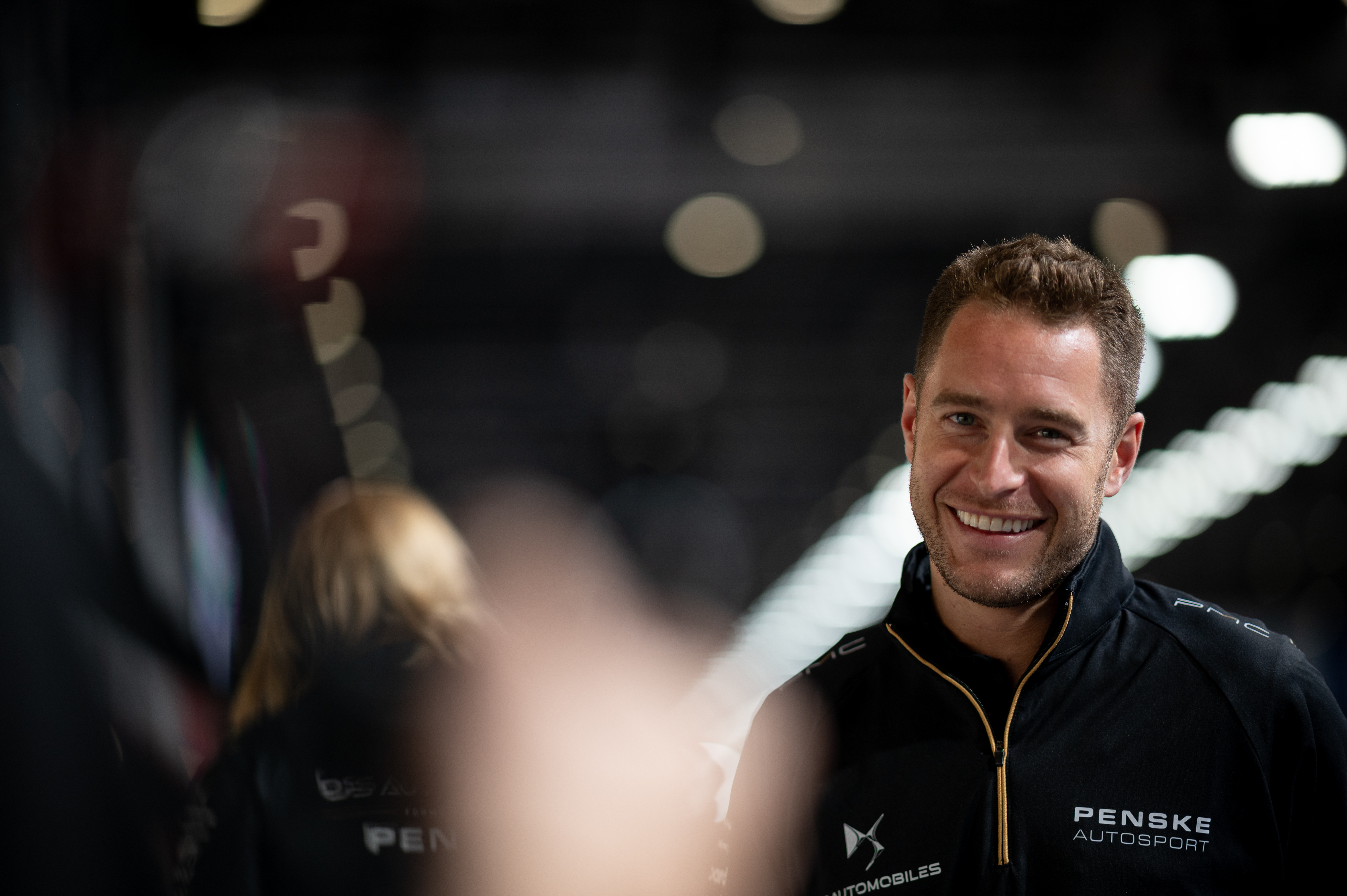 "I don't know if it's more challenging than I expected, I definitely didn't expect it to be an easy thing because it's always a bit easier when you're used to the people you're working with, the environment and stuff, that always helps.
"Together with the fact the car was changing and a lot of new things, it made it maybe a little bit extra complicated. It's part of the game and it's something that you constantly have to work on."
14 Rene Rast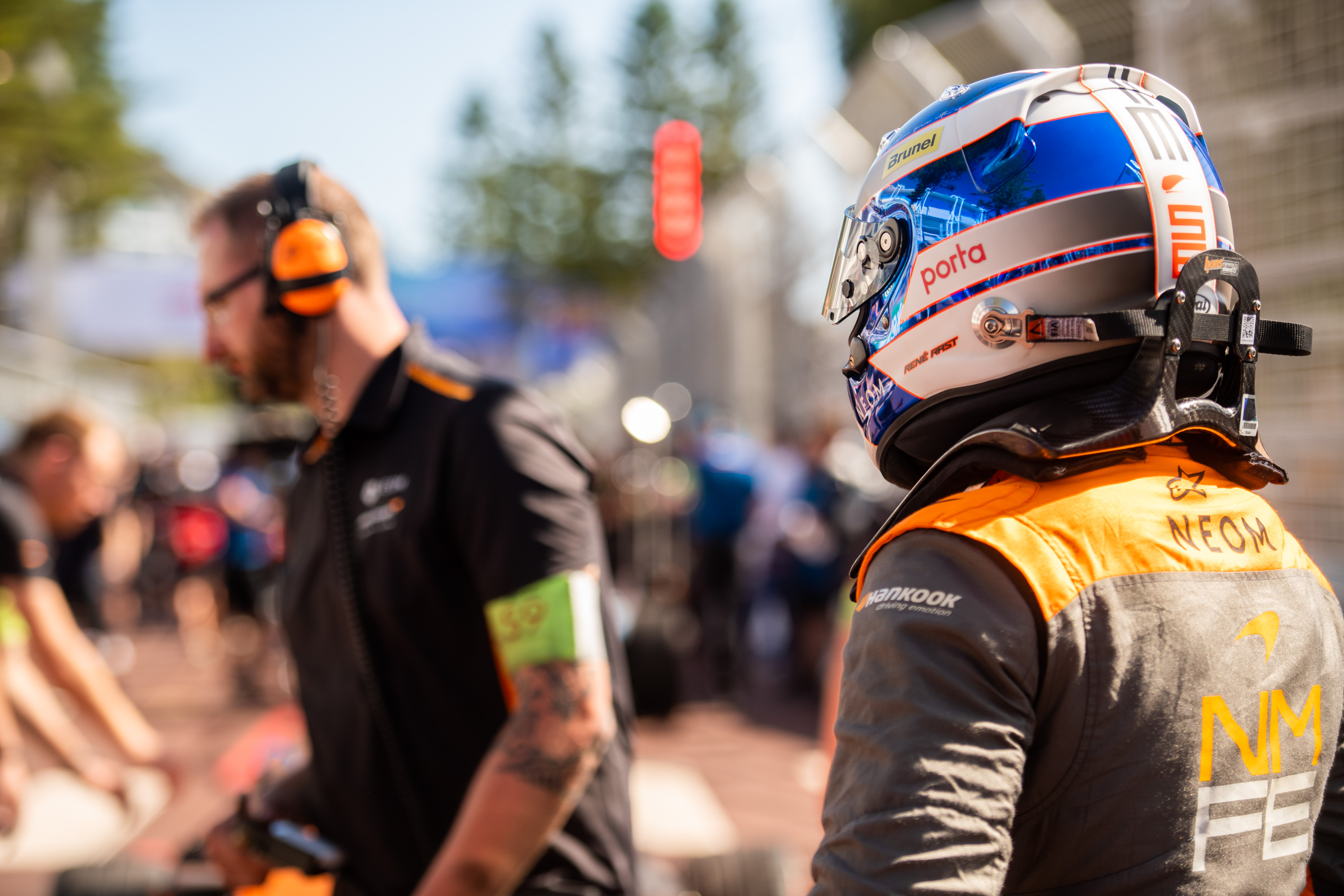 Races: 16
Points: 40
Championship position: 13th
Best result: 3rd (Diriyah II)
Fast but unreliable. That was Rast in 2021 with Audi and again it transpired with McLaren this season.
There were some outstanding peaks such as the excellent podium in Diriyah, the qualifying heroics in London and Rome. Yet, there were quite a few mistakes, notably in Jakarta (where he spun) and London (his crash with Pascal Wehrlein).
A forensically meticulous driver, Rast triggers awe in his commitment from those working closely to him but too often he gets involved in accidents he needn't.
The overriding feeling is that he doesn't enjoy this style of racing and gets too easily frustrated by it. That is part of why he will forsake an opportunity for a second season at McLaren and go racing in the World Endurance Championship and DTM with BMW for 2024.
13 Norman Nato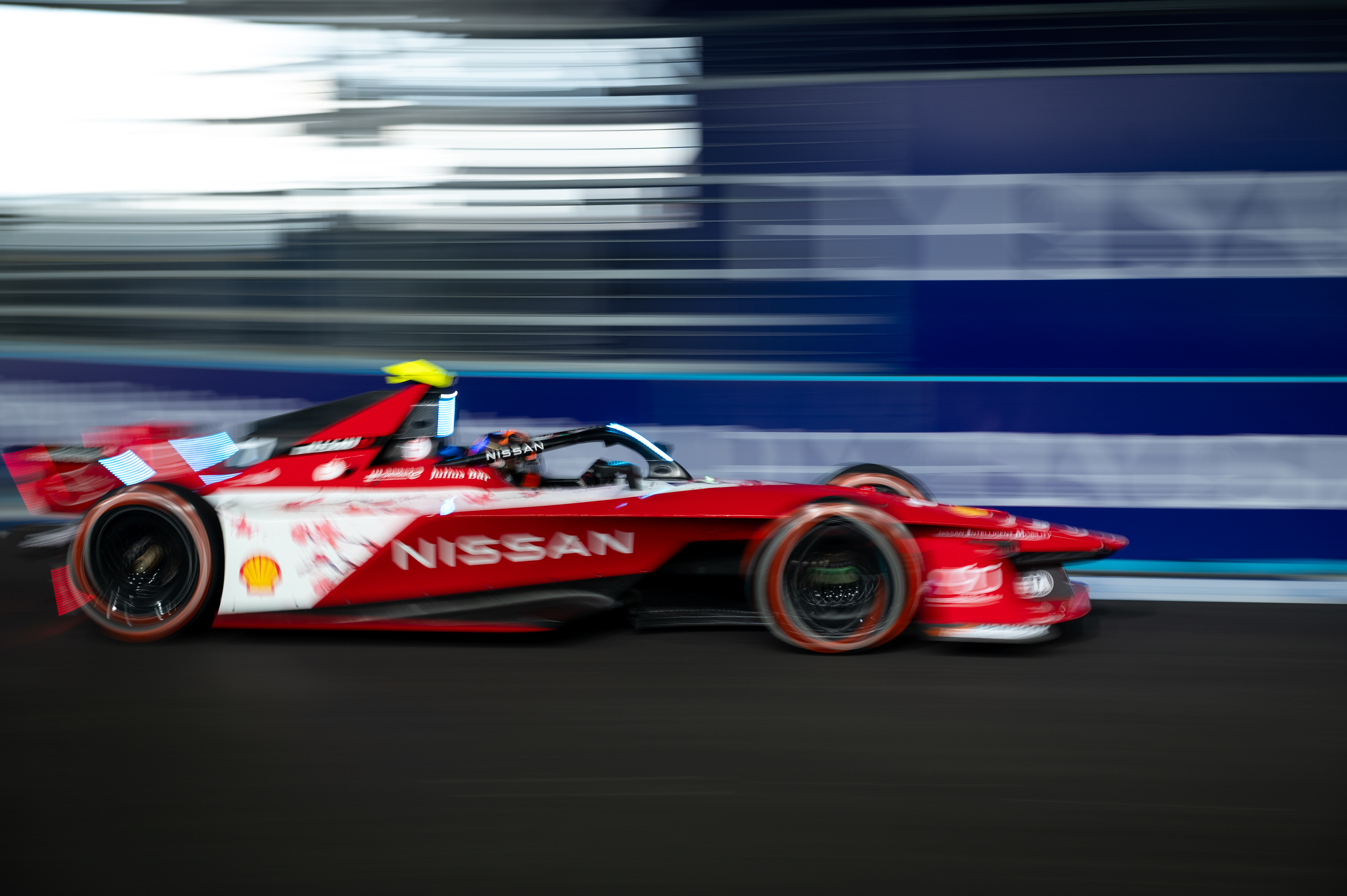 Races: 16
Points: 63
Championship position: 10th
Best result: 2nd (Rome II)
Nato garnered a great deal of sympathy from the paddock when it was known reasonably early in the season that he would have to look elsewhere for employment in 2024.
This seemed like an incredibly premature and harsh decision. It looked a lot worse when Nato banged in a sensational end to the season when he was generally top Nissan dog in the final five races, scoring the points that would lift the transitionary team above customer squad McLaren.
Nato's early season was tricky. But did it warrant a panic intervention from Nissan? No.
His best performance was Rome, where he hassled Dennis for the victory for a fleeting moment. And although he needlessly damaged his wing in the process, he was making a point to many with his pace and aggression.
Perennially underrated, Nato could rock up at Mahindra next season as di Grassi's team-mate or he could major in sportscars again, as he did in 2022. Should he do that, he would be a big miss for Formula E, a discipline of racing where he has twice excelled, albeit seemingly at the wrong end of the season.
---
2023 in Nato's own words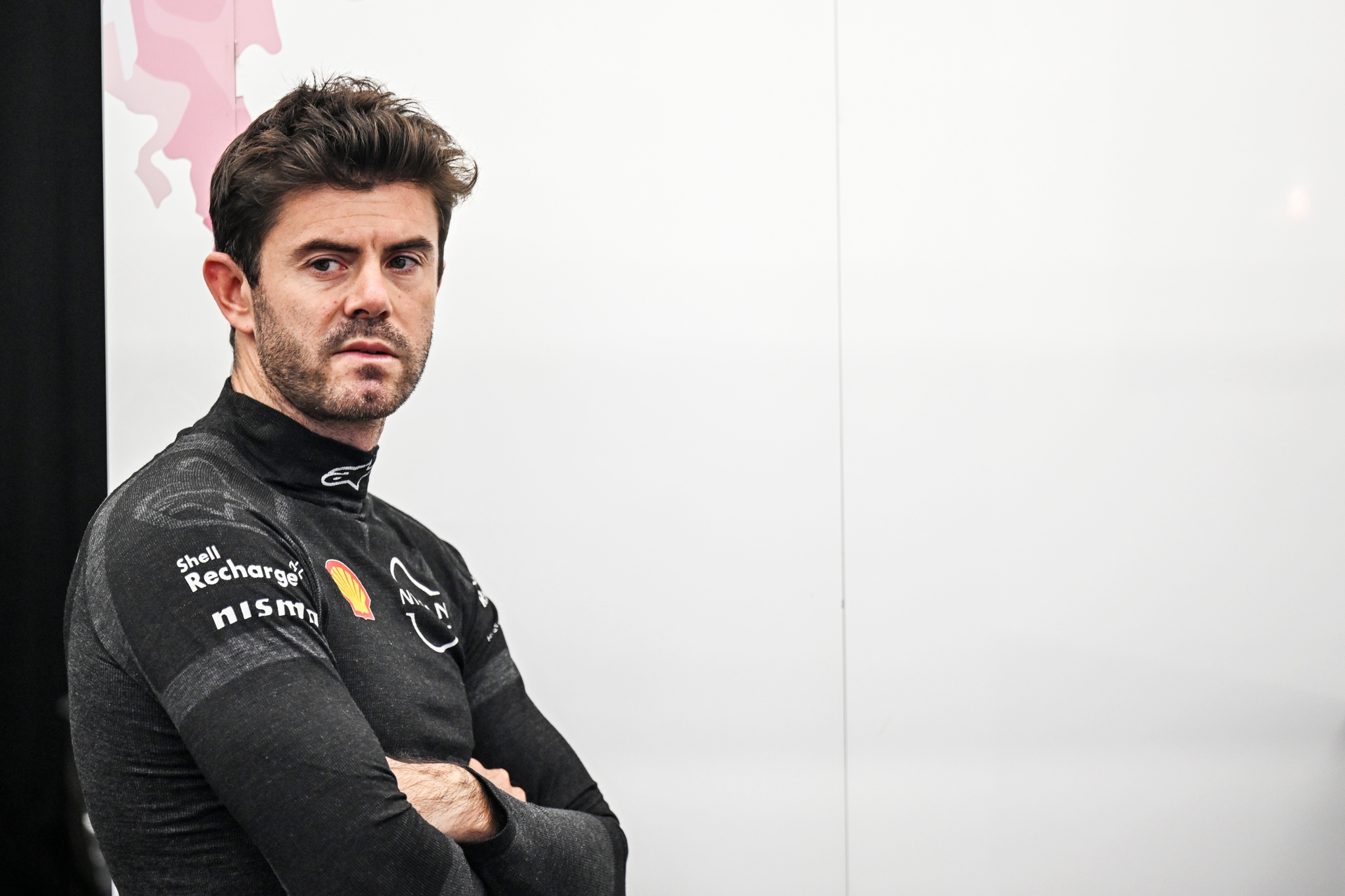 "The year we had in terms of building a team – first year of Nissan [having full control of its team in] Formula E, starting really from zero, two new drivers, 70% of the team were new – there were a lot of mistakes at the beginning of the year, which is expected when you are kind of building a team and that's what we did it step-by-step.
"We have shown the progress that we've made, even if we are still far from the top teams like Jaguar, Andretti, which are really strong, stronger than us. I can be proud of the job I did this season."
12 Dan Ticktum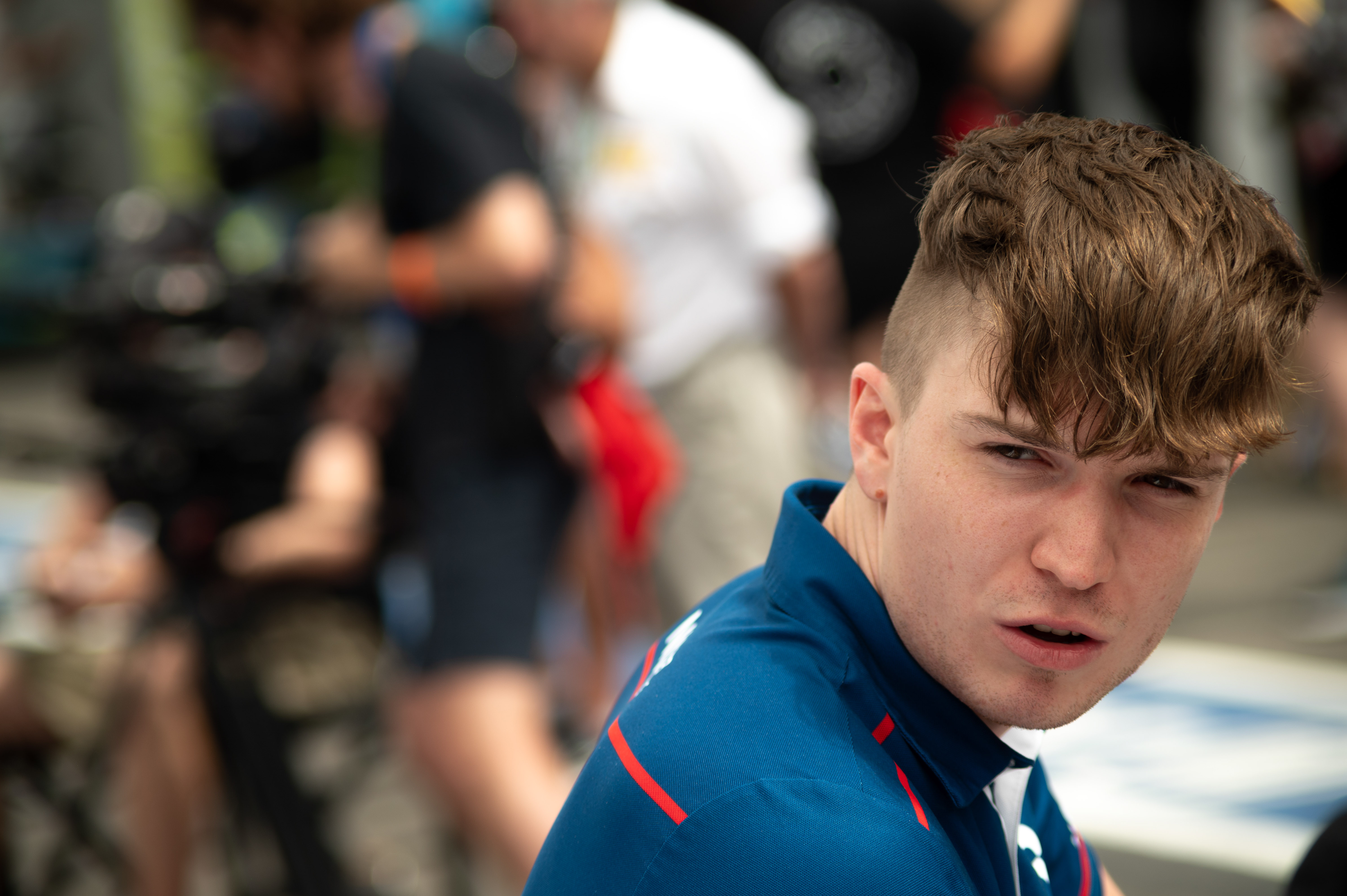 Races: 16
Points: 28
Championship position: 17th
Best result: 6th (Cape Town and Monaco)
Misunderstood? Mismanaged? Mischief Maker? Madman?
All those descriptions are slung at Ticktum race-in, race-out. Yet there was a creeping sense that Ticktum was settling in 2023 and it mostly produced dividends.
If you park the occasional cabaret act like his often amusingly harsh radio rants, he usually overdelivered in races and reached into a pace window that few on the grid could, over one lap anyway.
While that is mostly a legacy of NIO 333's shortcomings with its first, perfectly reasonable Gen3 package, it wasn't enough for Ticktum to become anything other than an occasional top-six cameo performer.
His audacious surge through to the lead in Berlin was one of the moments of the season, as was his brilliance in races in Cape Town and London and his group qualifying and quarter-final duel laps in Mexico City.
There were shunts, with Vandoorne in Berlin (his fault) and with Guenther in Monaco (not really his fault) but, overall, there was a more methodical approach this season.
Give it time and Ticktum should become a frontline driver in Formula E because he learns quickly and gets the strategic approach more than he is given credit for. He is still a bit of a gamble for a bigger manufacturer team but that should dissipate in the coming seasons and put him at the forefront of Formula E's next generation of talents.
11 Jake Hughes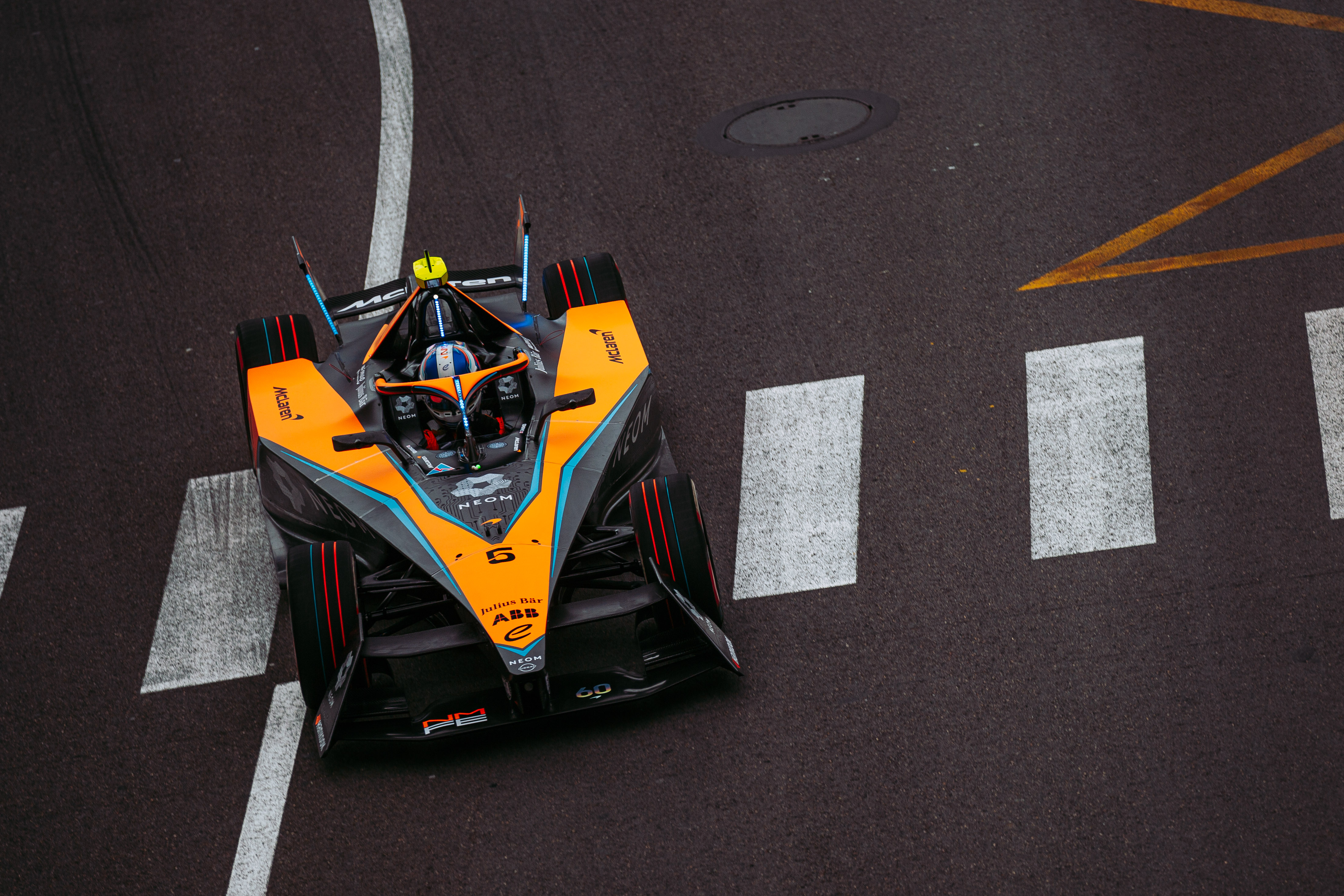 Races: 15
Points: 48
Championship position: 12th
Best result: 5th (Mexico City, Diriyah II and Monaco)
Hughes burst onto the Formula E scene with brilliant qualifying performances in Mexico City and Diriyah. It was at the latter, where he took pole, that his latent talent really stood out on one of Formula E's toughest circuits.
While they were poorly rewarded, he still brought home decent points before tricky races in Hyderabad (due to a bizarre debris/steering mess) and Berlin (where the whole McLaren team went missing).
In Monaco he took his second pole despite fluffing his lines at the Nouvelle Chicane, inheriting the top spot after Sacha Fenestraz's power overspike penalty.
The season fell away for McLaren from that point though and Hughes's star faded a little. But for a first season at this level he overdelivered, outqualifying the very rapid Rast 9-7 and proving to a fair few doubters that he deserves his place on the grid.
10 Sacha Fenestraz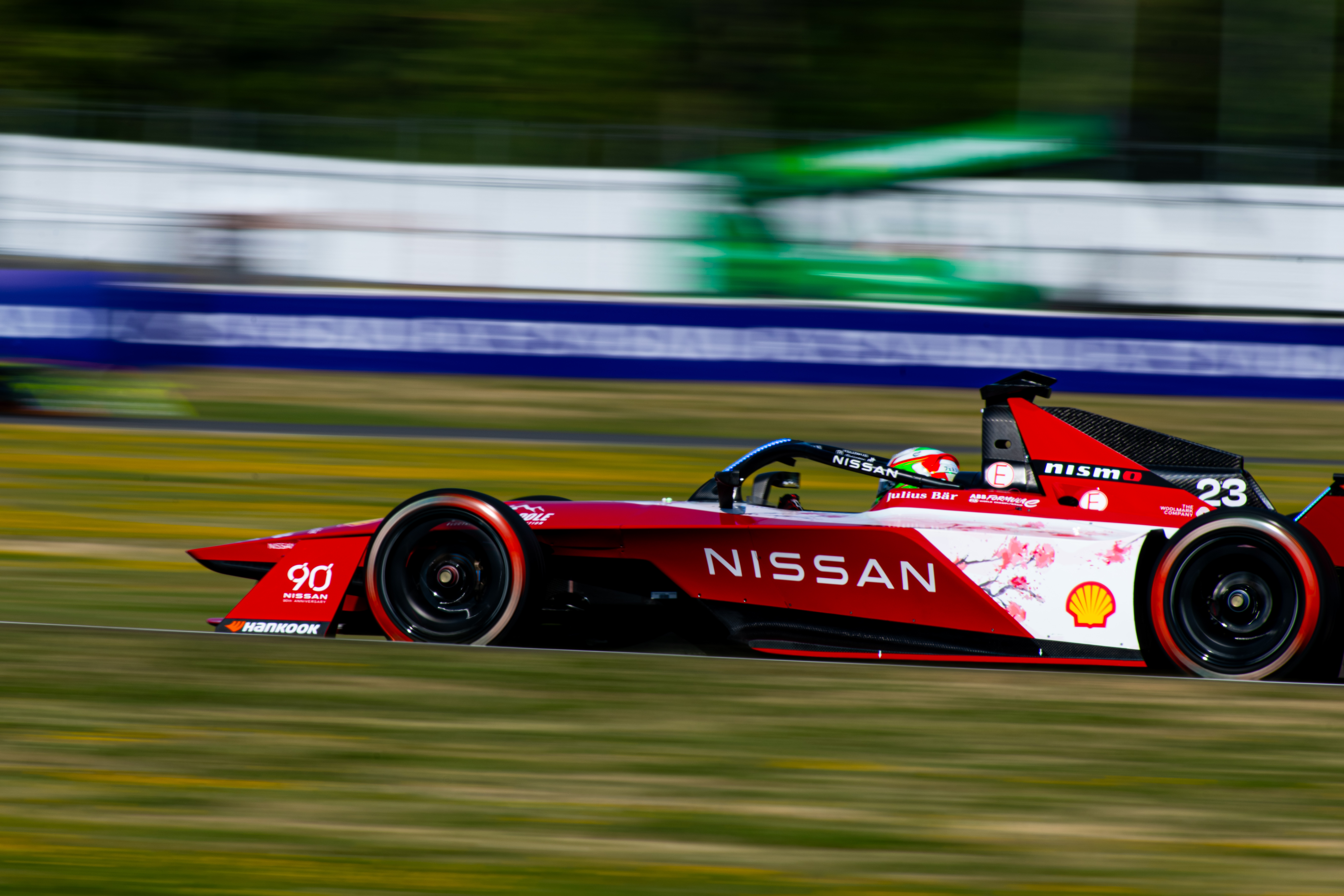 Races: 16
Points: 32
Championship position: 16th
Best result: 4th (Jakarta II and Monaco)
It might seem incongruous to have Fenestraz ensconced in the top 10 while his team-mate Nato, who provided 31 points more than him, is down in 13th, but such was Fenestraz's turn of speed in the Nissan on occasions that the Franco-Argentine was the more eye-catching of the two.
Did this make Nissan's decision to part ways with Nato justified? No. But even if Nato got the majority of the points, Fenestraz was much the superior of the two in qualifying and should his race pace improve in 2024, he will be capable of winning the occasional race.
In Ticktum and potentially Hughes, Formula E has some future stars on its hands, but the new generation for now is headed by the amiable Fenestraz – who proved almost instantly that he can mix it with the cream of established talent.
His peak was his sensational Cape Town pole lap where he vanquished the opposition, including duel combatants Vergne, Nick Cassidy and Guenther.
Fenestraz should have got a podium there, too, but was nudged off by Cassidy. His biggest points scores came in Monaco and Jakarta where he took fourth-place finishes, but he knows he could have got so much more were it not for a lack of experience in Mexico City (where he fluffed his energy targets) and in Rome (where his team fluffed the energy targets).
9 Sam Bird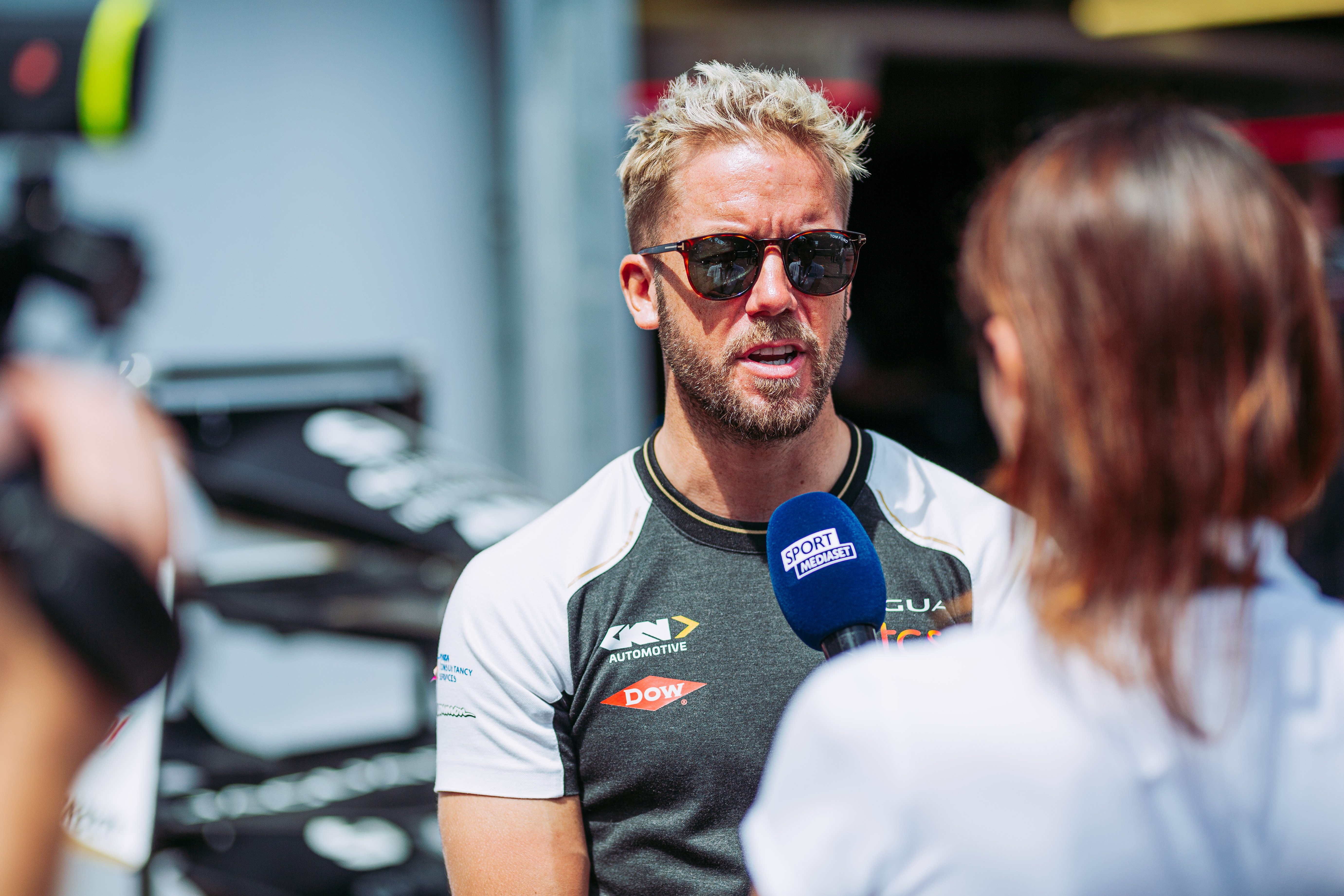 Races: 14
Points: 95
Championship position: 8th
Best result: 2nd (Berlin I)
Bird started the season looking like he was going to banish his dreadful 2022. Leading in Diriyah, he ultimately took a podium, which provided a lesson in how Gen3 races would pan out, and heading to Hyderabad he was fourth in the standings and 17 points ahead of team-mate Mitch Evans.
A few weeks later he'd inadvertently drop-kicked Evans and himself out of golden positions in India and registered a did-not-start in Cape Town after a cataclysmic qualifying accident.
Within those two incidents lay the story of Bird's season, part self-inflicted and part horrendous luck.
There was a revival in Sao Paulo and Berlin but then further dips in Monaco and Jakarta when shunts and penalties again came his way, though he was again genuinely unfortunate at Portland when he was mysteriously pinged for what looked like an innocuous incident with Maximilian Guenther.
By then the dye was cast in terms of his time at Jaguar coming to an end and despite a gutsy third in Rome his season was fitful and dramatic. That makes it hard to disagree with Jaguar's tough decision to replace him with Cassidy.
8 Antonio Felix da Costa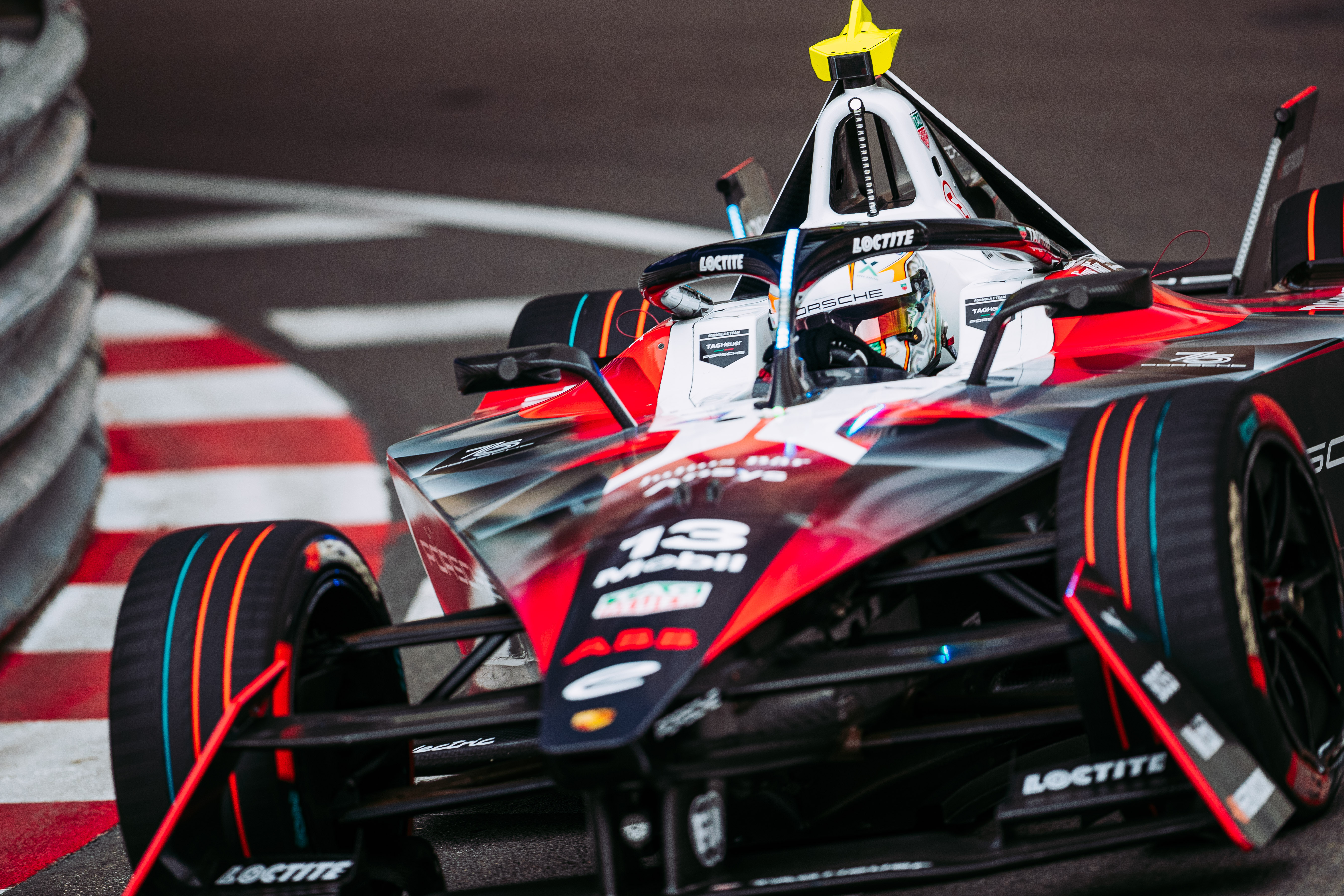 Races: 16
Points: 93
Championship position: 9th
Wins: 1 (Cape Town)
Da Costa will get some slack this season for a solid if unspectacular first campaign with Porsche.
As with Vandoorne, one of Formula E's most gifted racers wasn't quite at the same level as his incumbent team-mate, but there was enough evidence to suggest that for 2024 it could all be quite different.
The 2019-20 champion's campaign started quietly as he integrated into the Porsche set-up and perhaps he was still doing that for much of the season anyway.
His day of days came in Cape Town with an astonishingly well-crafted victory that featured a move for the lead on his former team-mate Vergne that has already passed into Formula E folklore.
Da Costa backed that up with some other top runs, especially in the penultimate race in London when he climbed from 17th to second – only to be denied that result due to a penalty for a 'damaged' tyre, which Porsche has confirmed it will appeal.
---
2023 in da Costa's own words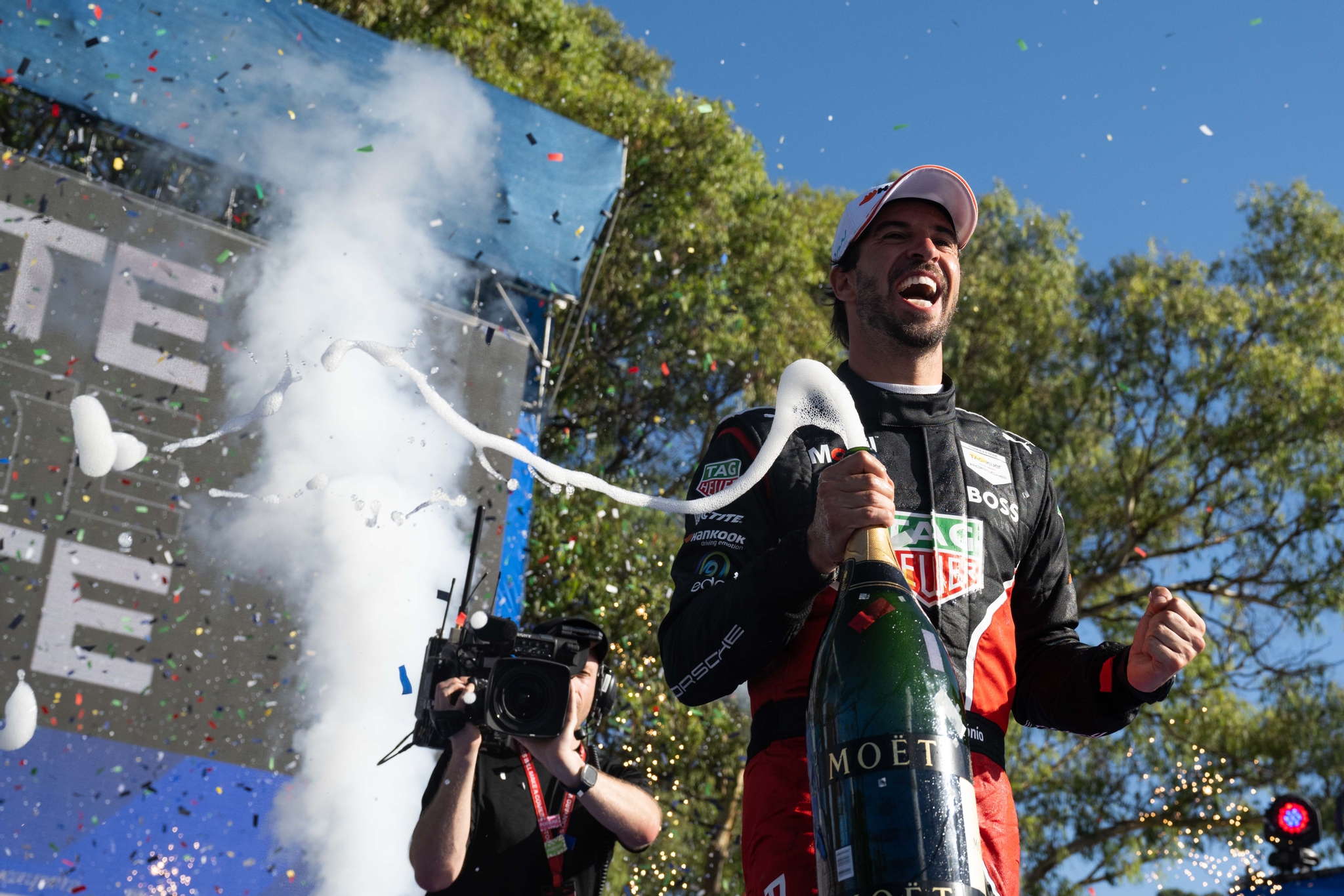 "Honestly, if you exclude the first two weekends, we've been in a position to actually fight for this championship. I think one place that we didn't perform well and we should have was Jakarta.
"In my mind, I'm already programming and making sure we get everything out of the way this year because I want to hit the track next year, hit the ground running. It's the same car for everyone, nothing changes. If we have doubts, stuff we want to try, now is the time, get it all out of the way, create our knowledge box as strong as it can be to just hit the ground running next year."
7 Maximilian Guenther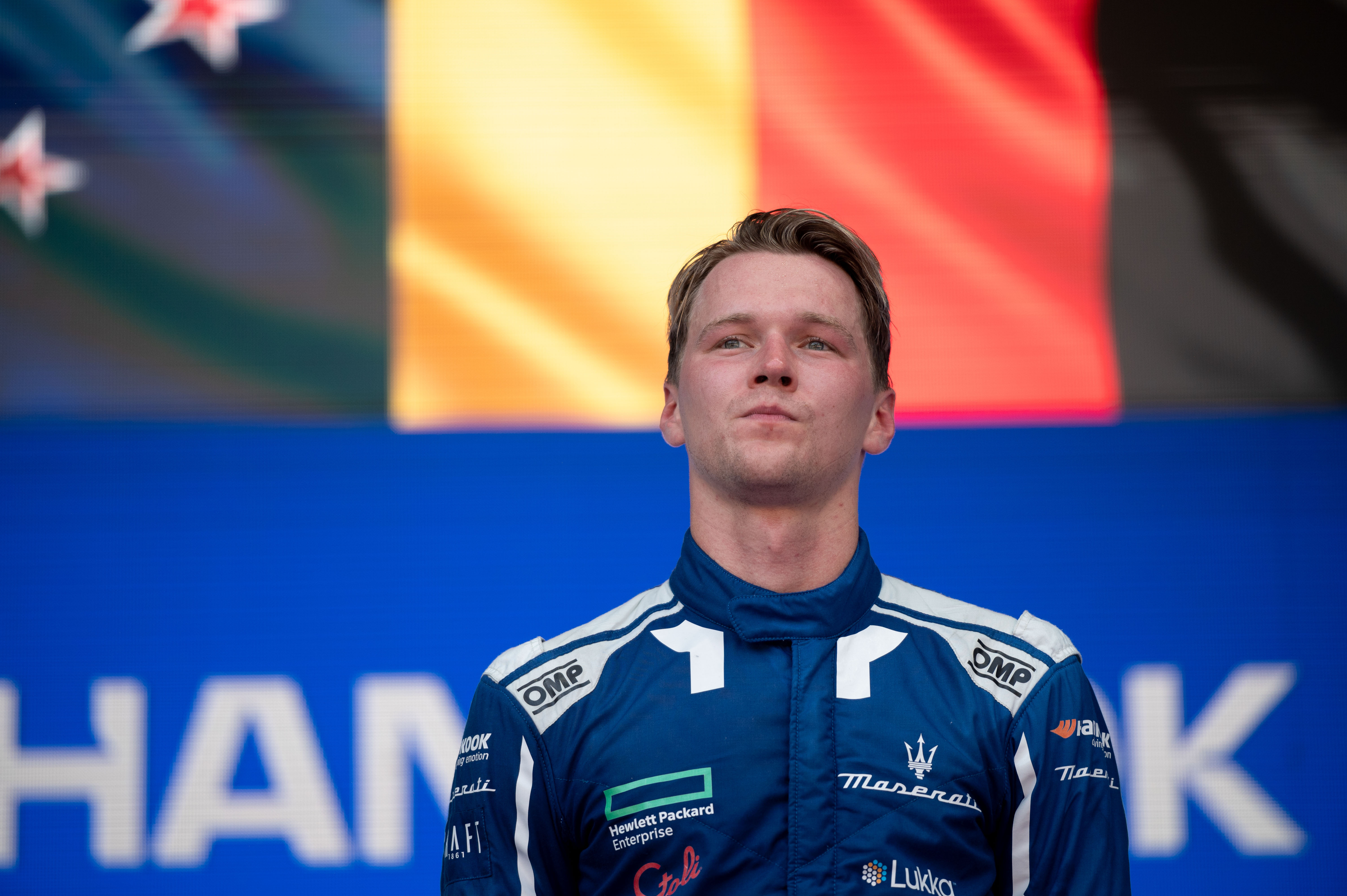 Races: 15
Points: 101
Championship position: 7th
Wins: 1 (Jakarta II)
For a driver who wasn't even on the scoreboard until the seventh race, in Berlin, Guenther had perhaps the most topsy-turvy of seasons out of the whole field.
It says much for the German's self-belief that he went from a driver under significant pressure for his seat to one that almost instantly took a win and three other podiums in a stellar second half of the season.
When it was bad it was very bad, like his car-destroying shunt in Diriyah and when he crashed while in line for a top finish in Cape Town.
But the good was fantastic. The Jakarta weekend was Guenther's from his very first lap in practice and he topped and tailed that performance with strong runs to third in Berlin and Rome.
Plenty of Formula E paddock people view Guenther as something of an enigma still. But the point is that in every season since 2019-20, bar last year's tough one with an uncompetitive Nissan, he has won a race – and there aren't too many who have achieved that feat.
He should now get a second season at Maserati and if he continues as he has done in the second half of 2023, and if he can continue to improve his consistency, then he will only add to his win tally of four E-Prixs next term.
6 Sebastien Buemi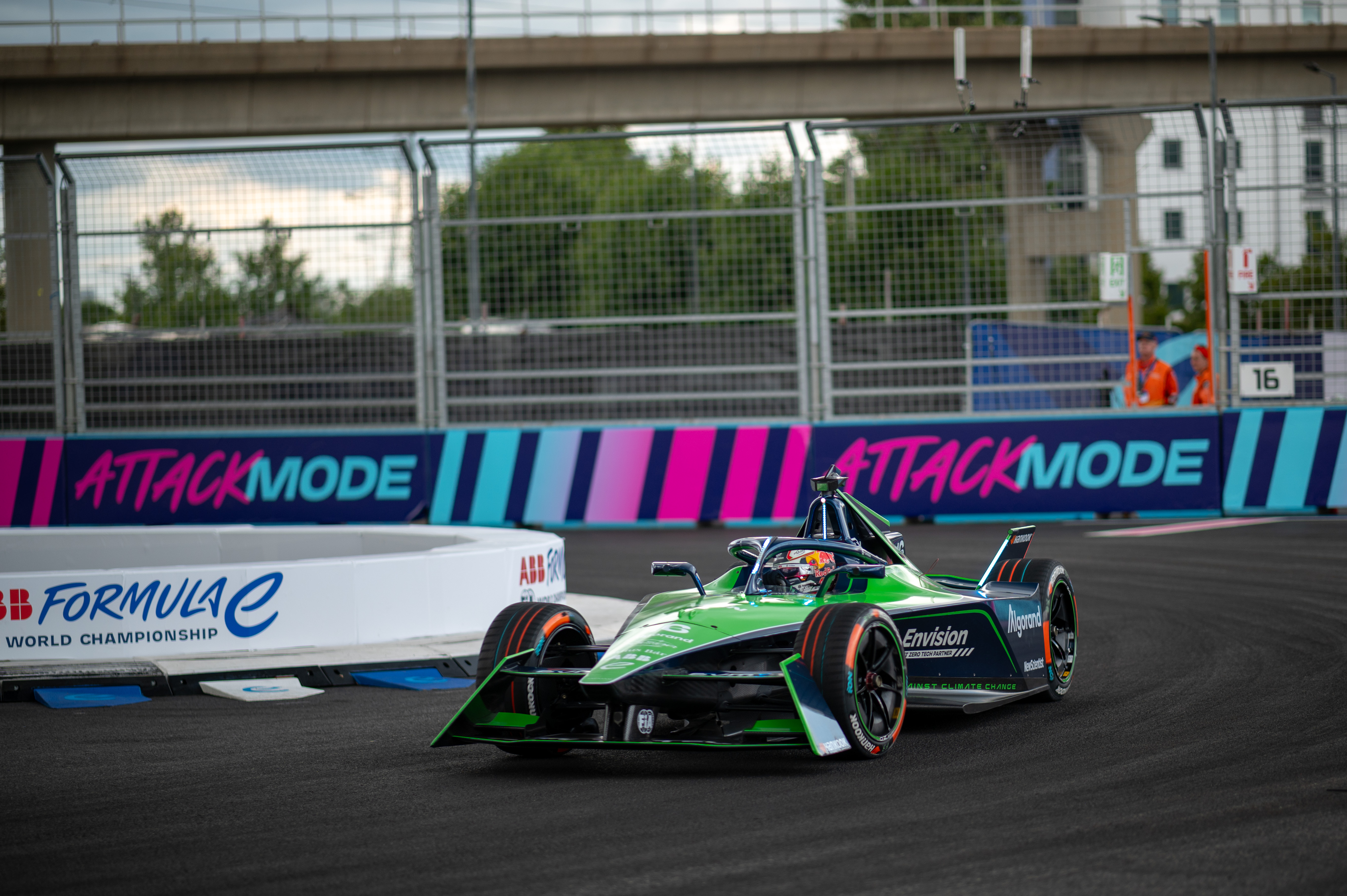 Races: 16
Points: 105
Championship position: 6th
Best result: 3rd (London I)
A strong season for Buemi off the back of two difficult ones with Nissan in 2021 and 2022.
That fact will be good for his own peace of mind because he still has the speed to win E-Prixs, although in 2023 he didn't get the outright results he really should have done.
Partly this was down to some outrageous bad luck like having his Hyderabad third place snatched from him by an archaic – and frankly wrong – power overspike decision being driven through by the stewards.
Then he got cleaned out by Guenther in Sao Paulo when he could have challenged for victory and then came across Bird when in a very strong position in Rome. If there was a pigeon circling to s**t on anyone this season it was usually Buemi.
There were some errors too, especially in Cape Town when he shunted in free practice after a night suffering from sunstroke of all things.
Two poles and a podium in the final event doesn't feel like a great deal but the fact was that Buemi contributed significantly to Envision's teams' title and he did so having blown into the team at a difficult time. The Gen3 programme got off to an inauspicious start and he sat out a bunch of track time in testing at Valencia after a scary shunt.
All in all it was a strong season but also one in which he should have got at least 40 points more than he did.
His relationship with Cassidy was tetchy at times but always respectful. Next season he pairs up with Frijns and so perhaps the most opposite characters in the paddock will form an unlikely alliance.
---
2023 in Buemi's own words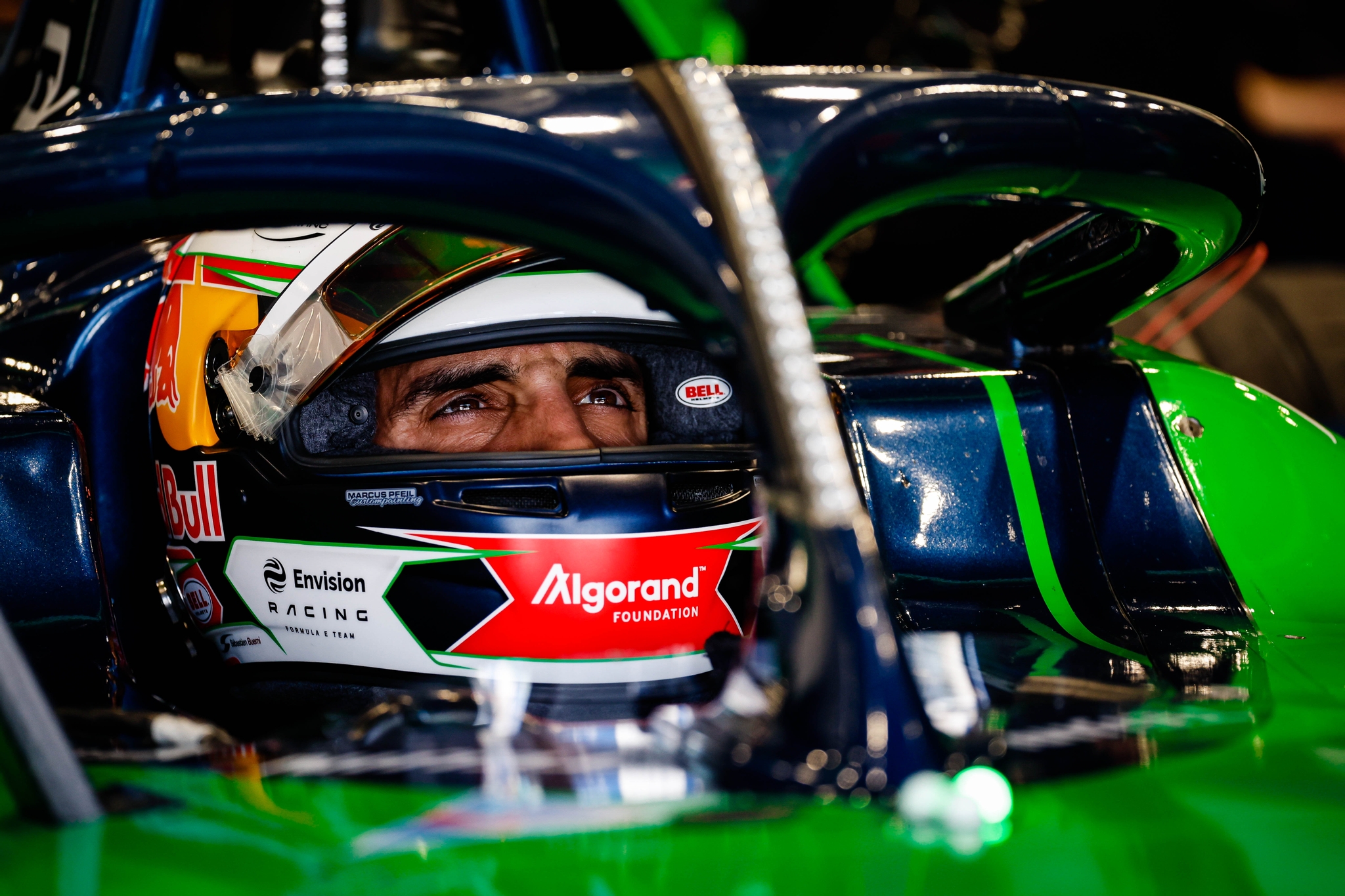 "I'd say I was relieved to have two pole positions and have one of the best team-mates, too. The speed was somehow there, in qualifying mainly, which was kind of nice after the two seasons I had [previously].
"But then I am slightly frustrated with the way I translated it, those good starting positions into points, let's say. At the beginning of the year there were lots of things that had to be learnt, and a few mistakes that happened from my side happened.
"The way I managed the races, energy saving, slipstreaming and things like that, I have a lot of races in my mind where I kind of lost decent points: in Saudi, leading for 10 laps where, that's the last thing you want to do in that sort of situation. I've learned a lot in 2023."
5 Pascal Wehrlein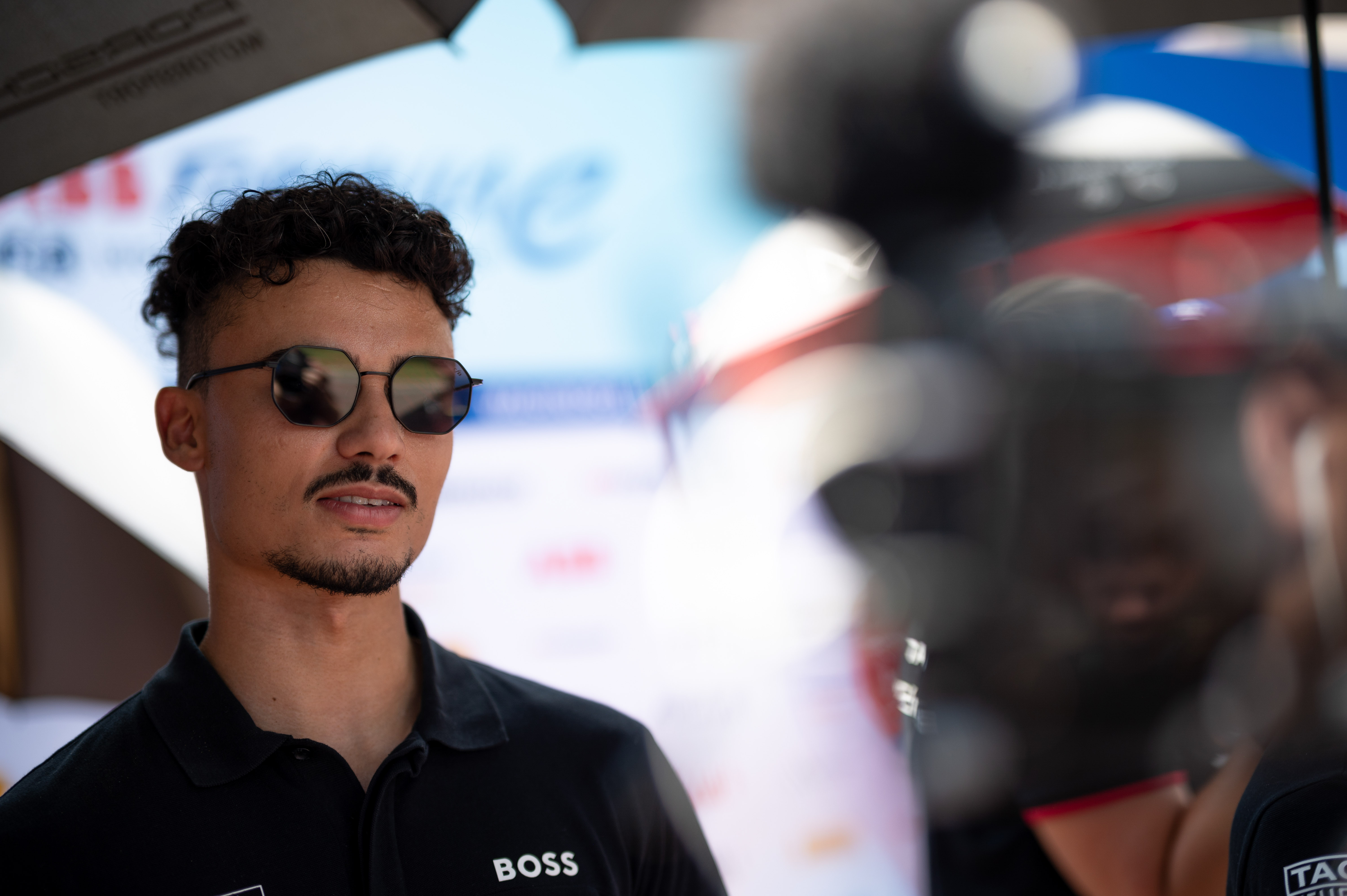 Races: 16
Points: 149
Championship position: 4th
Wins: 3 (Diriyah I, Diriyah II and Jakarta)
If Guenther's season was bottom-heavy on results, then Wehrlein's was the opposite. Quite how he ended up 80 points adrift of his occasional nemesis and eventual champion Dennis kind of beggars belief.
Considering his scintillating form in Mexico City and the double win in Riyadh, Wehrlein must be wondering what on earth happened.
The Jakarta win briefly threatened to resuscitate his title favourite tag but consistently poor qualifying was his and Porsche's undoing as the season wore on.
It all came to a head in Rome and London where he did as Mortara had done in 2022 and blew any hope of what he should have been doing, which was challenging Dennis, Cassidy and Evans.
It all just frittered away and to Wehrlein's immense frustration he couldn't get out of the qualifying trough cycle.
He certainly had consistency, scoring points in every round apart from Cape Town, where he hit the back of Buemi.
Prior to that he also had a terrifying shunt in practice at the previous race in Hyderabad, where a small crack was subsequently found in his tub, which may have compromised him slightly in several races.
That was little consolation though for a driver who is nigh-on unbeatable when the stars are aligned, but who just had to follow the example of Dennis and Cassidy in scoring bigger points in a bunch of races this season to stay in title contention.
4 Jean-Eric Vergne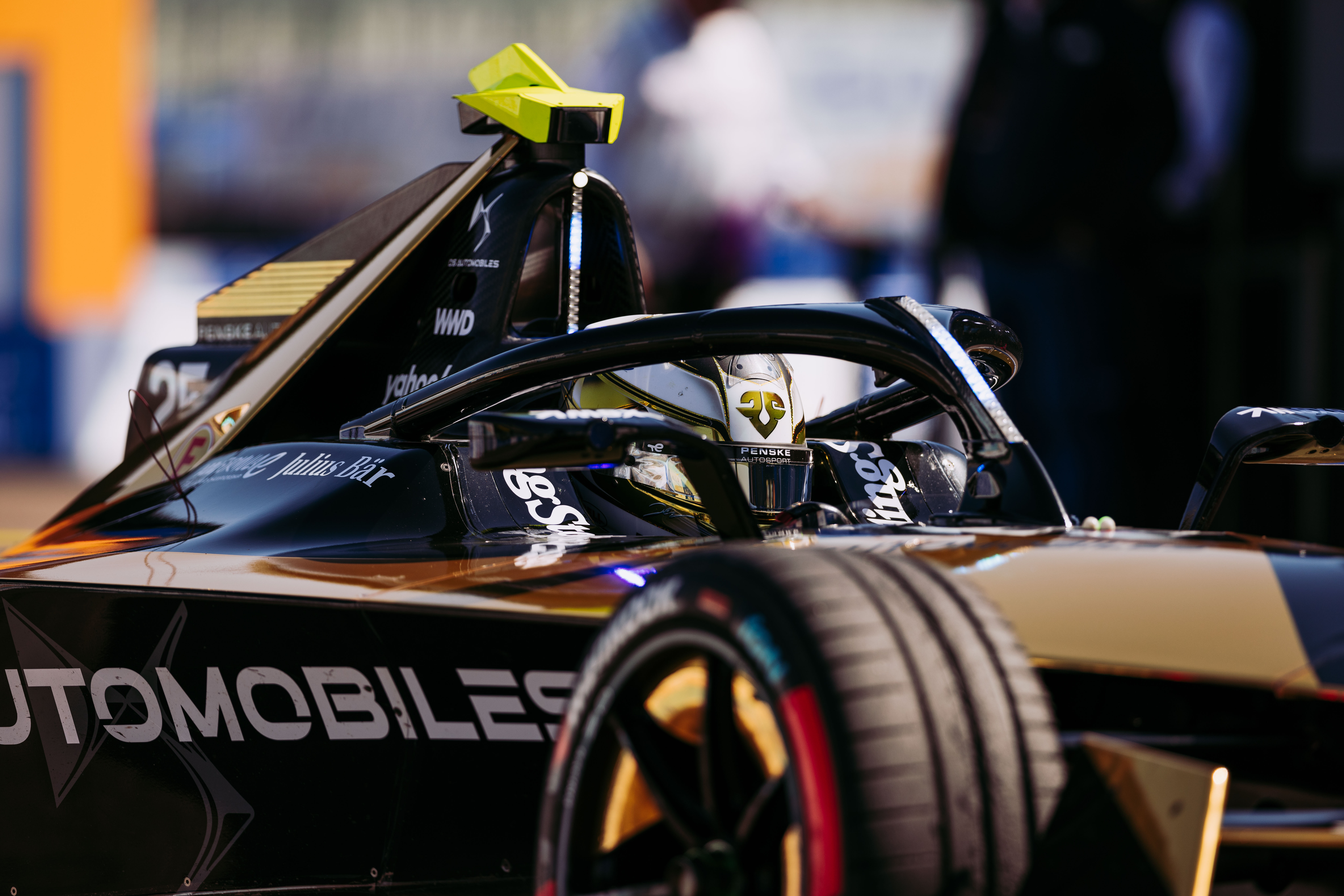 Races: 16
Points: 107
Championship position: 5th
Wins: 1 (Hyderabad)
It could be tempting to think that Vergne had a lacklustre campaign in 2023 with one win and just two other podium finishes to his name.
But dig deeper and he had one of his best seasons since taking his second crown in 2018-19. How so? Well, the numbers stack up for a driver who was driving at best the third-most competitive powertrain on the grid.
That adds up to ninth in the competitive stakes but Vergne was consistently fighting for much more than that throughout the season, which initially promised much but very quickly became a reality check for DS Performance and the new DS Penske regime.
He also never stopped pushing. He could easily have reverted to the old sulky Vergne but never really seemed to. Yes, he generally doesn't like the Gen3 cars and yes, he wasn't a fan of the extreme peloton racing, yet when the visor came down he was the same old competitive specimen that makes things happen on track.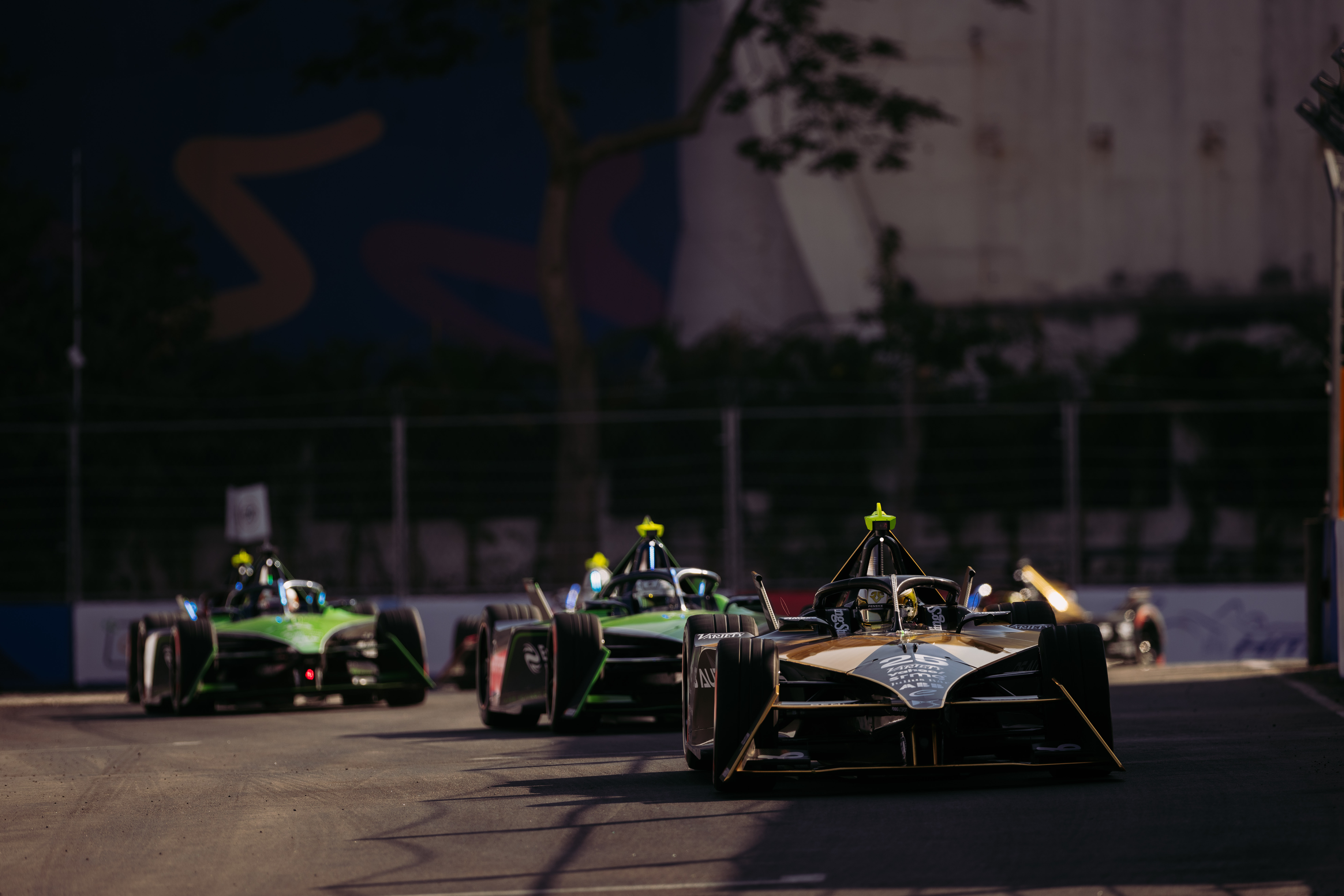 Quite how he won in Hyderabad no one really knows, and then his second in Cape Town and a further podium in Rome were also very well-executed.
Of the eight Jaguar and Porsche drivers, Vergne outscored four of them – Buemi, Bird and his former team-mates da Costa and Lotterer. Only Guenther's herculean second half of the season came close to equalling what Vergne got out of the DS E-TENSE FE23 outside of Gen3's clear benchmark packages.
Although it was 8-8 between Vergne and Vandoorne in qualifying, Vergne had much the upper hand in races. Whether that can translate to a more concerted attack in 2024 remains to be seen but if anyone can turn it around then DS Performance is probably the manufacturer to gain most in the off-season, despite the set homologation.
3 Mitch Evans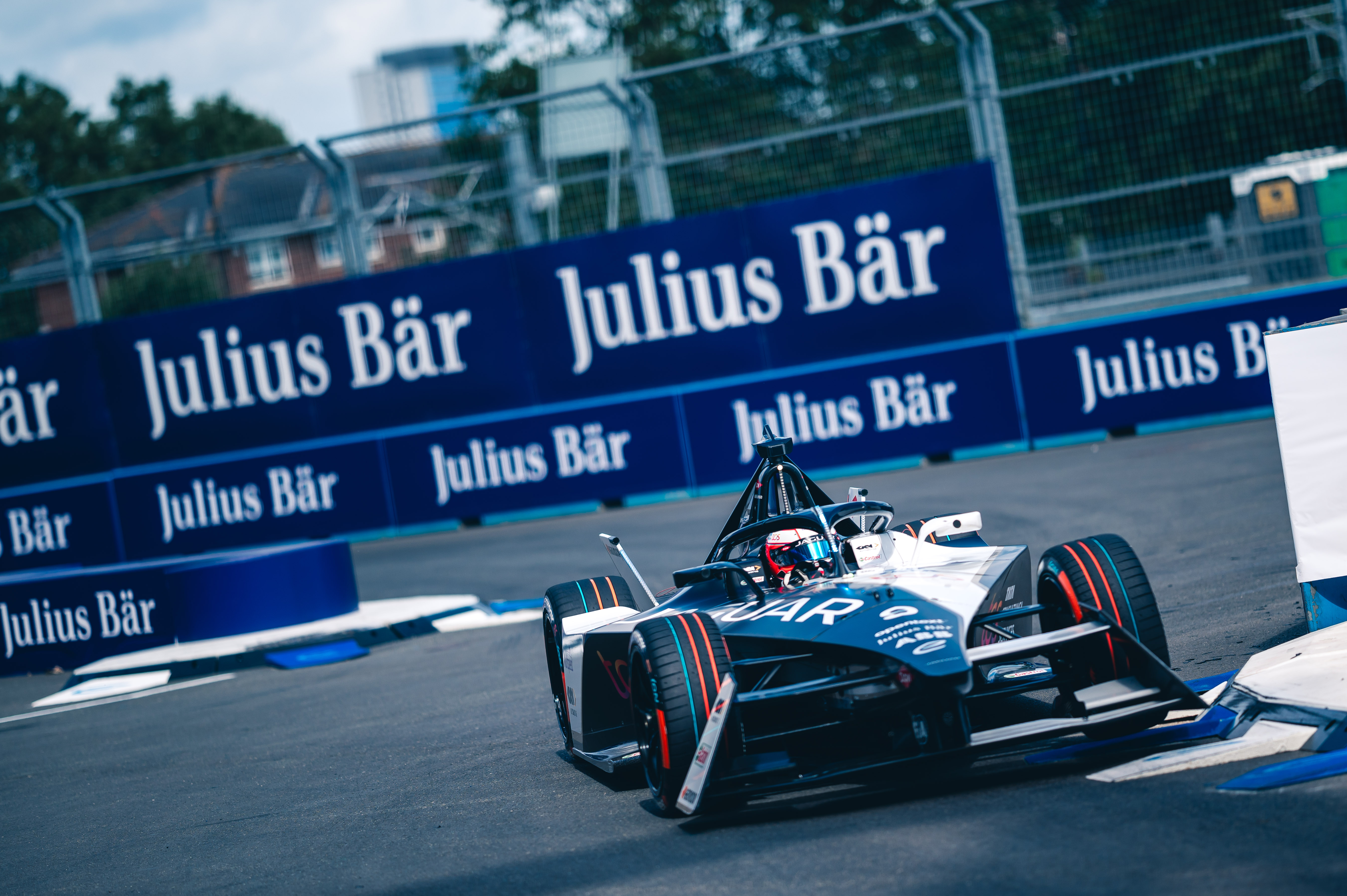 Races: 16
Points: 197
Championship position: 3rd
Wins: 4 (Sao Paulo, Berlin I, Rome I and London I)
The standout performer of 2022 was again right at the sharp end again this season, but a sluggish start plus calamitous clashes with team-mate Bird and his own infamous error in Rome meant another title shot faltered.
Through the slings and arrows of a title tilt, Evans was unlucky to have lost points in Hyderabad under such difficult intra-team circumstances. He would have at least challenged Vergne for the win that day but his gut feeling was he'd have come away with 25 points.
That ultimately wouldn't have been quite enough to deny Dennis the title but it would have shifted the balance of power somewhat going into the final rounds.
It wasn't to be again for Evans but it shouldn't hide the fact that he was again on top form. Stirring wins in difficult racing conditions that required extreme energy saving in Sao Paulo and Berlin were masterstrokes, and his victories in Rome and London were executed clinically.
But perhaps his best out-and-out drive came in the second Jakarta race, when he somehow held onto third position despite a clear deficit in pace and energy efficiency on the day. It was one of his best-ever drives.
Another strong score came at Portland. That was when he started from the back of the grid and shook off a crippling technical issue in free practice that impacted his qualifying to carve through the field for fourth place. If there was ever a case study in how to maximise a difficult event, then this and Jakarta were clear evidence that Evans deserved another crack at the title.
With continuity, a new multi-year Jaguar deal, and a new team-mate who will take time to settle in, Evans may well be looking at 2024 already as the season that he can finally scratch his ever-extending title itch.
---
2023 in Evans's own words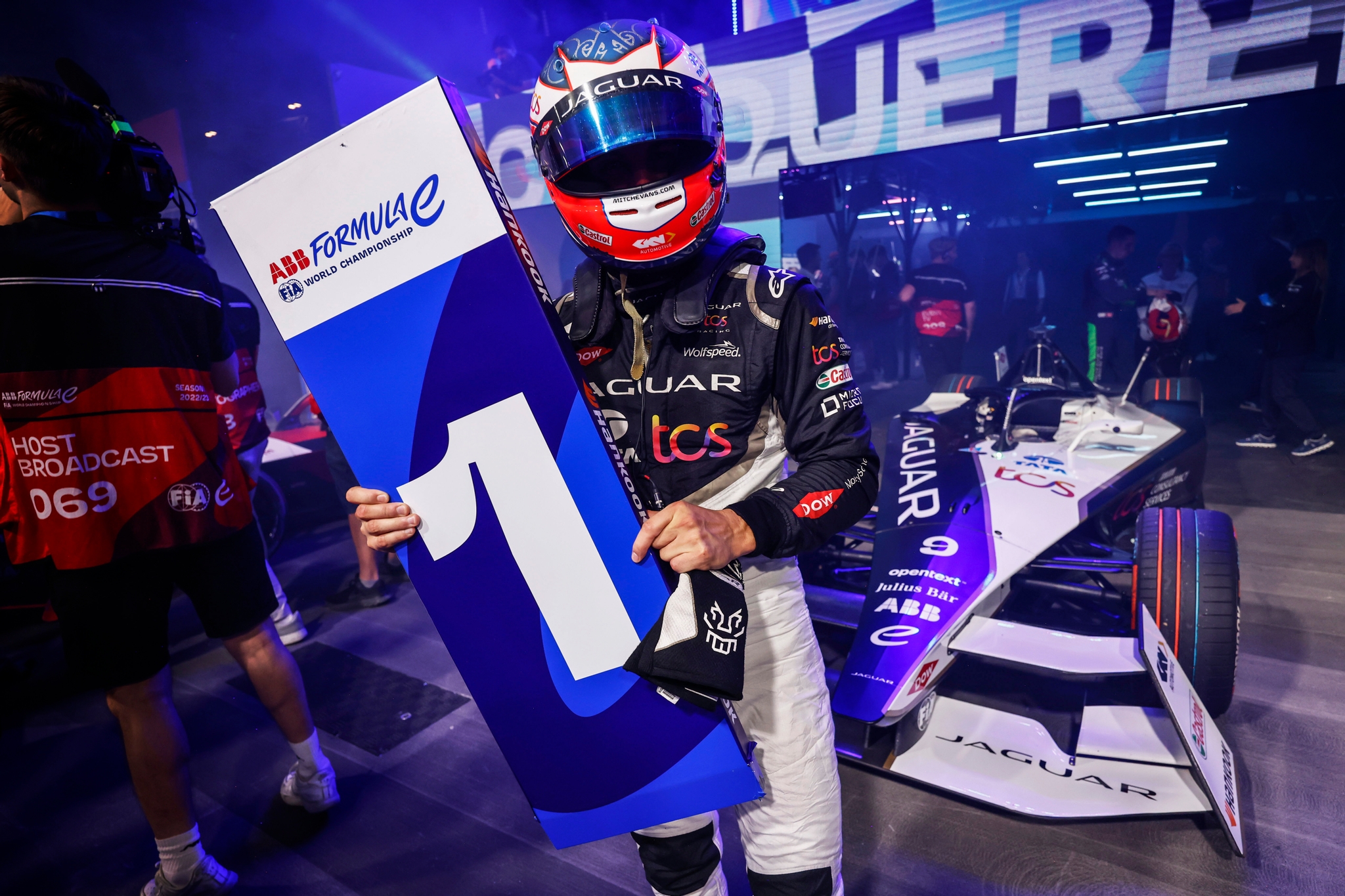 "It's a tricky one to judge. I think I've got to look at it as a positive year. I've got four victories, many podiums.
"At one stage of the championship, I was not even considering being a title contender because I think I was 80-plus points behind so to reduce that and be able to fight coming into the last weekend shows how strong the season was.
"But I think I'll be clearly aiming to have a smooth year next year, a smoother start because we lost so many points for different reasons and that was obviously frustrating."
2 Nick Cassidy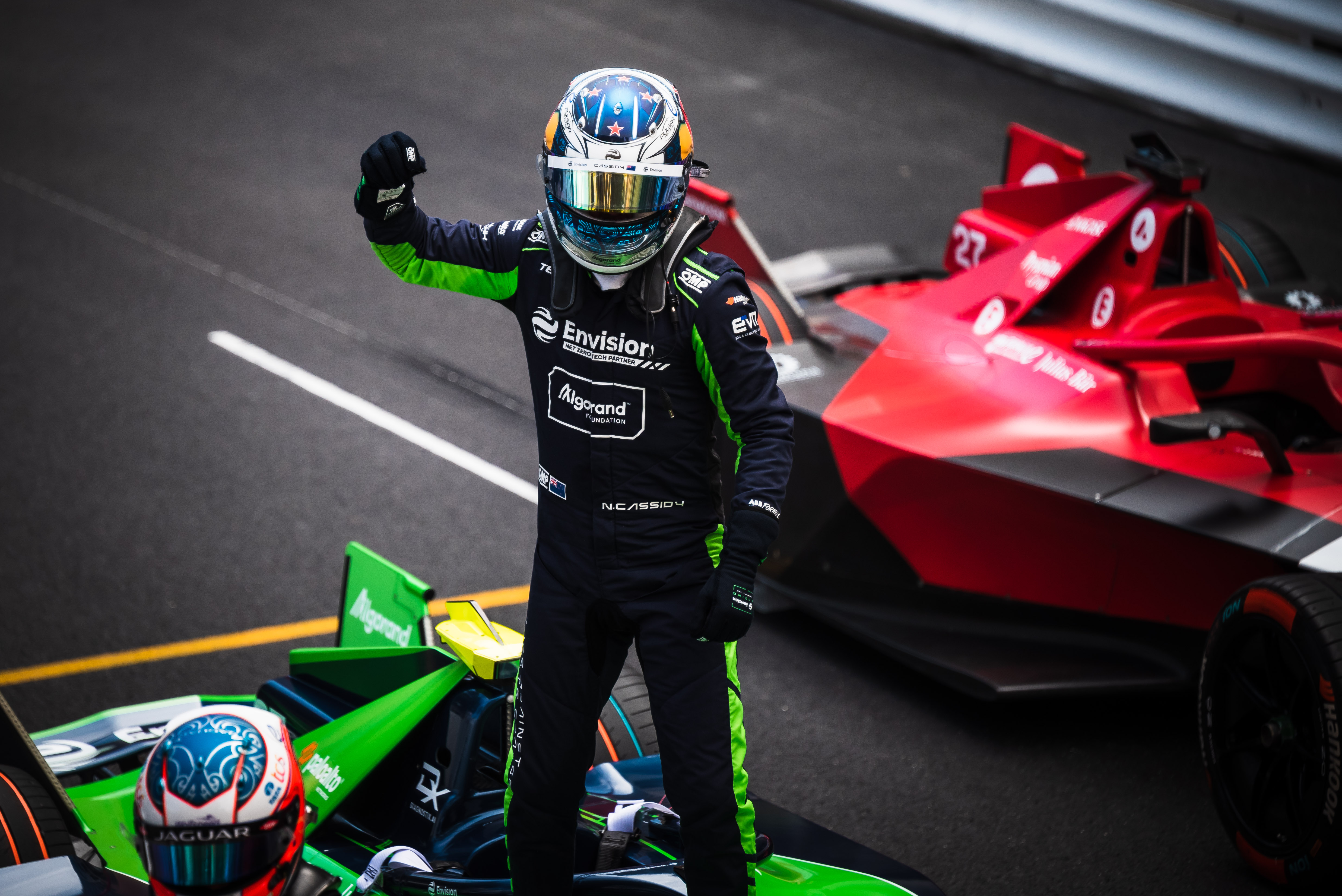 Races: 16
Points: 199
Championship position: 2nd
Wins: 4 (Berlin II, Monaco, Portland and London II)
Cassidy wasn't so much a revelation in 2023 but a retrospective time bomb ready to go off.
He sparked and whizzed through several races in his first two campaigns in 2021 and 2022. The pace was there to see as long ago as Rome in April of 2021, but it didn't really deliver the hard results until a year later.
At New York City, a track he loved, Cassidy was irresistible in the summer of 2022 and should have done the double instead of simply breaking his Formula E duck. That he did so quite surreally – in the barriers – was classic Cassidy to some extent.
But with the quirky character and the insouciance came more emerging traits in Formula E in 2023. These were steel, extreme determination, and a clarity of thought and communication that made him a multiple winner and very nearly a champion.
After a disaster of a start in pre-season testing when he and Buemi didn't do a single race run (insane!), things started to come together nicely in Hyderabad with a second place – Cassidy only being denied a win by a stubborn Vergne and a dirty track that was almost impossible to stay on if you went off-line.
A string of podiums followed in Cape Town and Sao Paulo before Cassidy delivered in Berlin, Monaco and at Portland with excellently-judged victories.
Between those was a lesson though in Jakarta. Needless moves on Vergne (one he got away with) and Wehrlein (one he didn't get away with) constituted a reality check in his title aspirations. That he came back from that so swiftly at Portland and then strongly again in Rome was testament to his staying power as a champion in waiting.
It wasn't to be this season, mostly thanks to future team-mate Evans's unintentional contact in Rome, but Cassidy's future looks increasingly bright with Jaguar. A new era of intra-Kiwi battling between the two New Zealanders will whet the appetite for many seasons to come too.
---
2023 in Cassidy's own words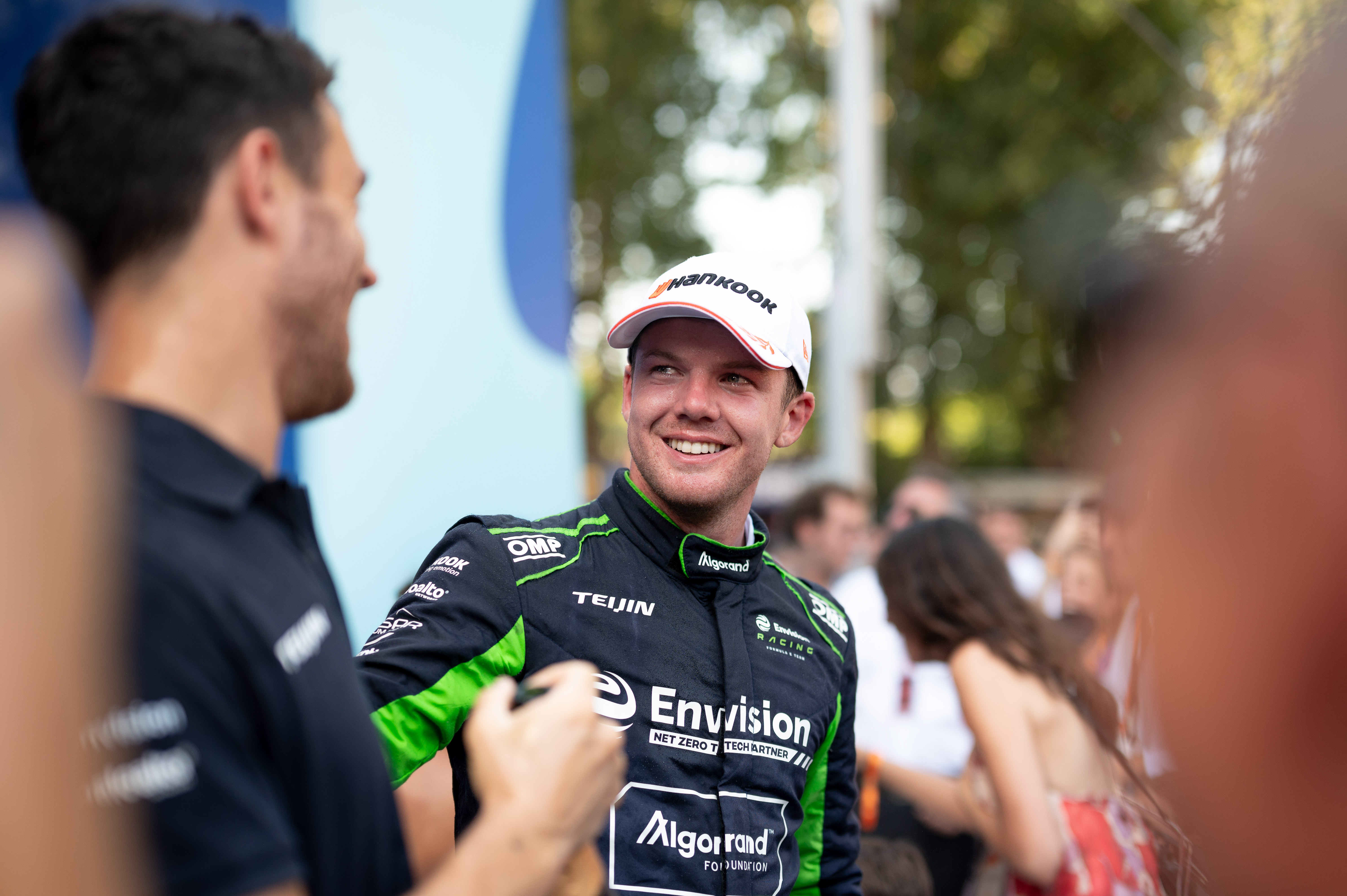 "We were the leaders in the pitlane for strategy. From what I've seen, the comments from other guys, it looks like other people now think similarly, which just provides me with more confidence, which is nice.
"Credit to my guys, they let me think for myself, they let me read the race, they gave me the right information that I can't see from the car – and I can make my own decisions. If the strategy doesn't go right, most of the time you can blame me. Luckily it has gone OK.
"We've won equal-most races, had a lot of podiums, you really can't complain or doubt the team's performance, which has been really incredible and I'm really proud of it."
1 Jake Dennis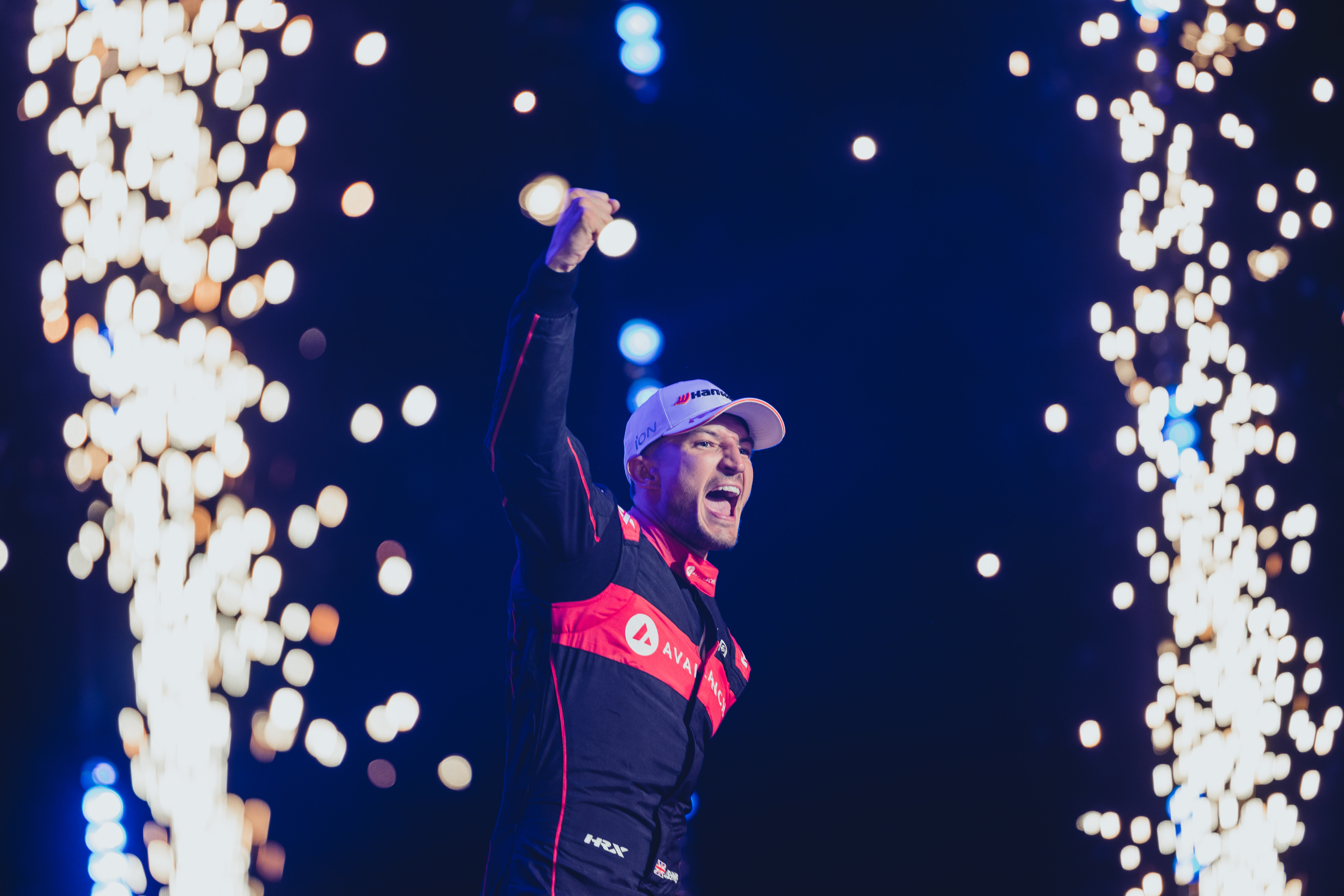 Races: 16
Points: 229
Championship position: 1st
Wins: 2 (Mexico City and Rome II)
Even after wiping the floor with the opposition in the opening race in Mexico City, if you'd have guessed not long after that the driver who did so would go on to take the world championship by 30 points this season then you were either a genius or a liar.
Not that Dennis wasn't in the mix for the title, and his Mexico City win was impressive in its domination, but when it became evident Jaguar had slightly the better package after a crushing powertrain 1-2 headed by Evans in Sao Paulo, the writing for Dennis's title ambitions appeared to be on the wall.
After a Sao Paulo DNF, Dennis having already come off two non-scores (a fourth in a row was to follow in Berlin), his season looked to be following a similar pattern to 2022 with a guaranteed fade into the lower reaches of the top six.
There was none of that, though, as he was back on the podium in the second Berlin race, which started a five-race streak of champagne spraying that ultimately became the rock-solid foundation of his title push.
Rome was the game-changer, though. A difficult first race was overcome with a ridiculously dogged drive to fourth despite lap count and energy deployment confusion, while he took clinical advantage of Cassidy's and Evans's toils behind him to win at a canter in race two.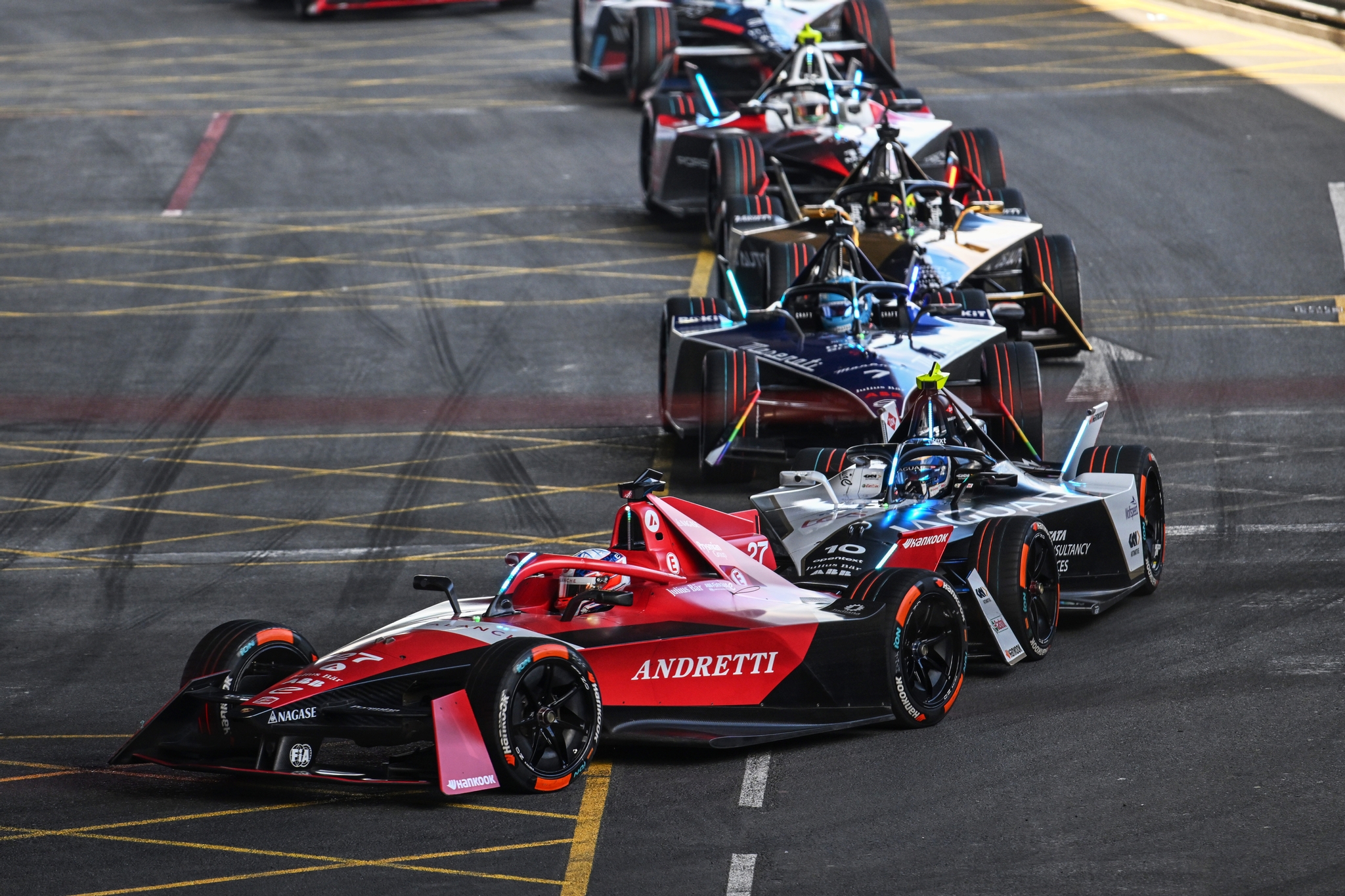 Soaking up pressure from all sides in London last weekend was the final test of the champion in waiting and he passed it with flying colours.
Dennis was the strongest all-round driver package in 2023 and it showed race after race. There was not a single person in the Formula E paddock that was not pleased for Dennis (OK, well maybe one: Herr Wehrlein!) and that illustrates its own great story of a driver who was frankly on the bones of his arse career-wise three years ago getting a chance and making the most of it to succeed in a way he could only previously have dreamed of.
---
2023 in Dennis's own words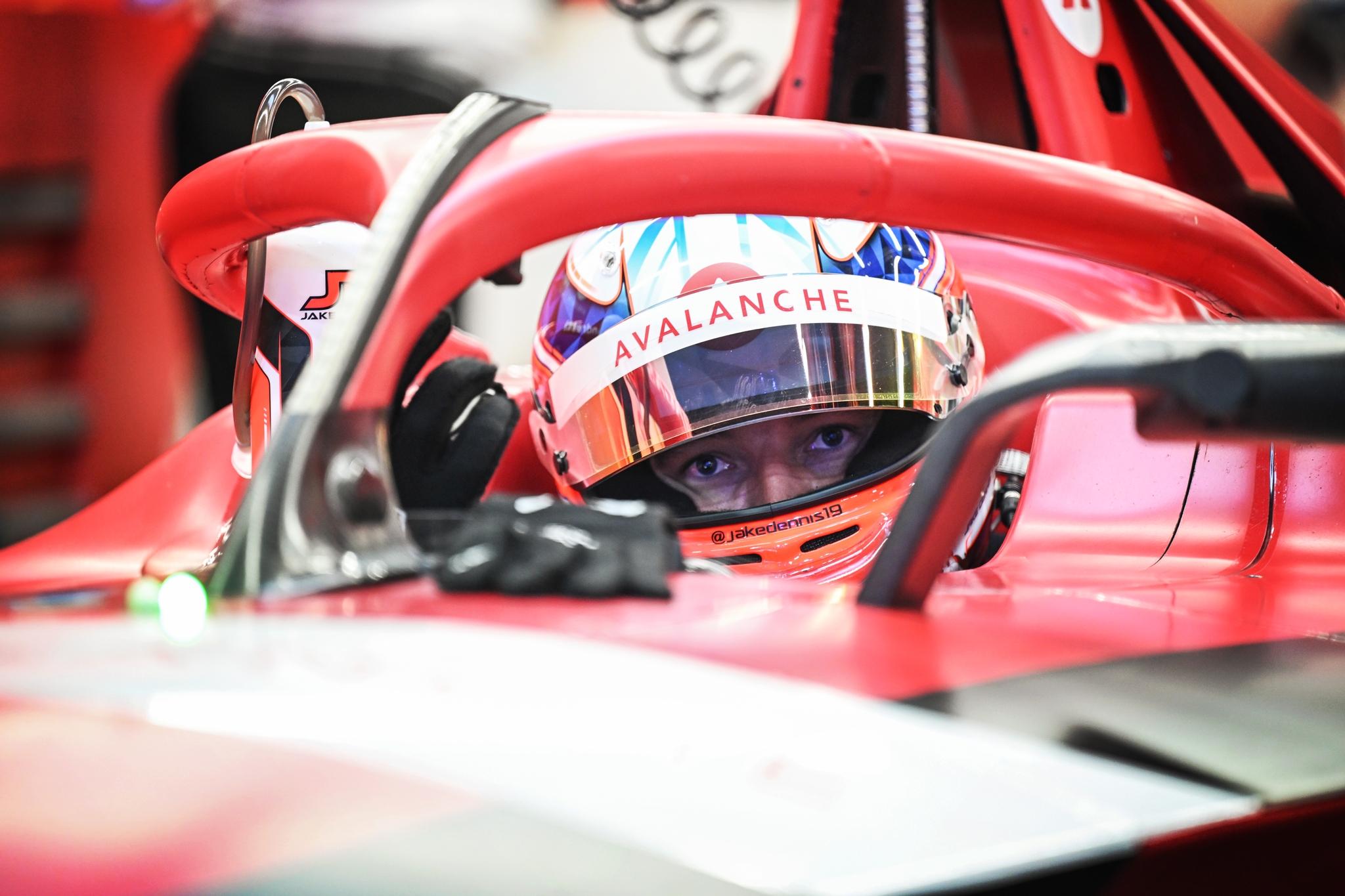 "We learned a lot last year, when the team departed from BMW [at the end of the 2020-21 season] it was a big learning curve for everyone.
"Both my engineers were new back then, a lot of the energy management side was new but we built the foundations, we've kept it all the same this year and honed a lot too.
"Sean [McGill, Dennis's engineer] is now working at such a high level, as is the whole team. We all work so well together, me and Sean especially, and what you saw this year was a legacy of real teamwork, a lot of hard graft behind the scenes that no one ever sees.
"I feel so comfortable in this team and in my mind it can only get better too. I see this as just the start in a way and I am already well up for 2024 in a few ways."