If you are looking for genuine 2023 Formula E mysteries then DS Penske's lacklustre season is right up there among the perplexing whodunits.
Like a long lost Sir Arthur Conan Doyle portmanteau, thick with disorientating inscrutability, the black and gold team's season majored on the opaque rather than any kind of true clarity.
The confusion in analysing its 2023 is largely based on what was seen as a strong start in the pre-season test at Valencia.
But look closely and actually the clues of a false dawn of hope for the new alliance – between DS Performance and the team owner previously known as Dragon Penske – were there from the off.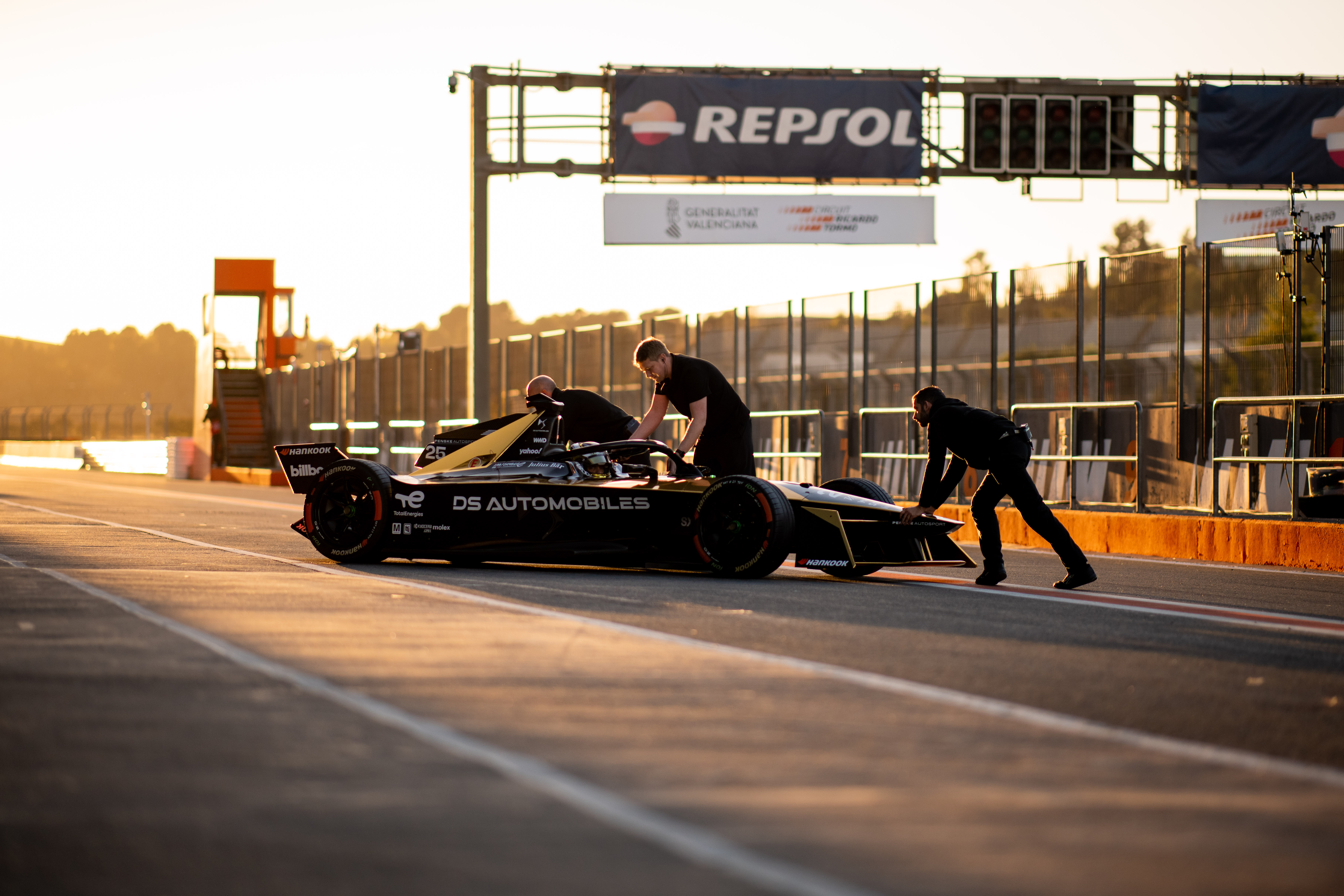 That test, last December, went without issue for DS Penske with both Jean-Eric Vergne and Stoffel Vandoorne at the sharp end of the timing screens and, unlike many other teams, having run without major issues.
Maximilian Guenther dominated the test in terms of pace – in the same car, albeit painted in Maserati blue – and there was a sense that the Stellantis quartet of Vergne, Vandoorne, Guenther and Edoardo Mortara would be heading into the season opener at Mexico City as the clear favourites. And despite the Penske side of the alliance's messy past reputation, hopes were high for the team's new form – after all DS had achieved title after title with old partner Techeetah and Vergne and Vandoorne boasted three FE crowns between them.
Even in free practice at the Autodromo Hermanos Rodriguez things looked promising. Vergne headed the session with the other three all in the top 10. Things were going to plan.
But not for long.
By qualifying, not one of them was in the top 10. Not only was that a surprise, but there was also no obvious reason for the drop off in pace. At the end of that opening race Vandoorne in a distant 10th place – almost half a minute away from race winner Jake Dennis, who would succeed Vandoorne as Formula E champion – was the only DS-powered car going home with a 'reward'.
Heads were being scratched all the way back to Satory, DS Performance's base in France. Some hard work was set to follow but the reality was that, with homologated cars, limitations were already set in.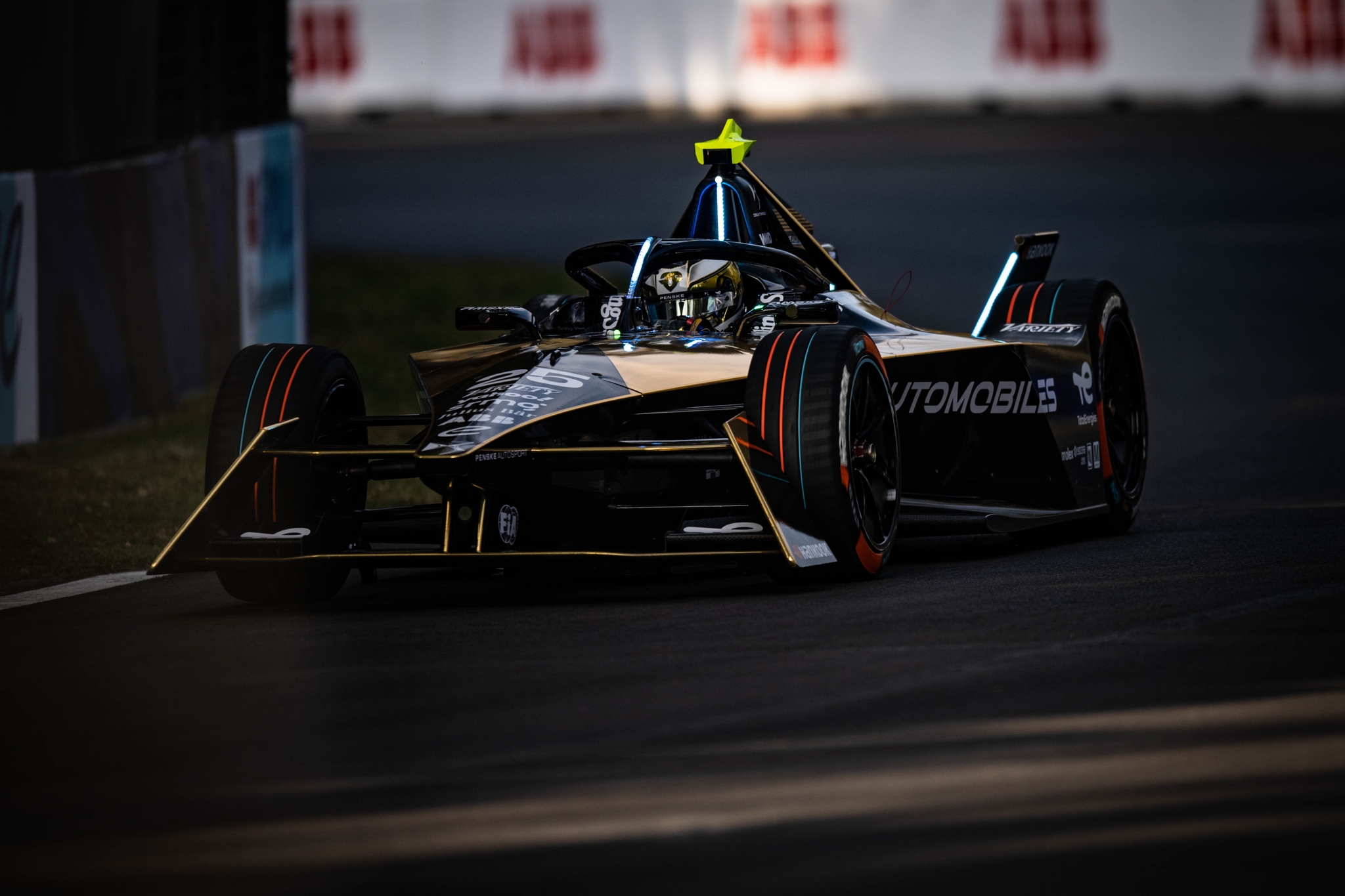 "It's a very simple observation, we simply don't have a good enough car," Vergne told The Race in his post-season appraisal of the situation.
"When you're trying to play catch up and trying to gain the few tenths that you're missing, you end up doing things that are probably not the best for performance.
"We cannot sit back and be content with fifth position, we always need to push harder, and sometimes we probably did things not in a good way. But we had to try."
What else would explain drivers of Vergne and new team-mate Vandoorne's quality becoming minor points players for most of the season?
I placed Vergne fourth-best among the 2023 drivers, much to the bafflement of a few notable paddock members, including a team principal. The reason for it was simple: in a difficult car, Vergne often infiltrated the eight Jaguar- and Porsche-powered entries which benefitted from the best technical packages on the grid.
"It's a tough world," said Vergne. "When you win everybody's great and everything's great. When you lose, you start to question everything.
"Luckily, I have Stoffel as a team-mate, so they cannot really point at me.
"And it's not even an excuse because I could have done things differently. I could have done better races. I probably made some mistakes and I could have done better things but it doesn't change the core problem that the car was simply not fast enough."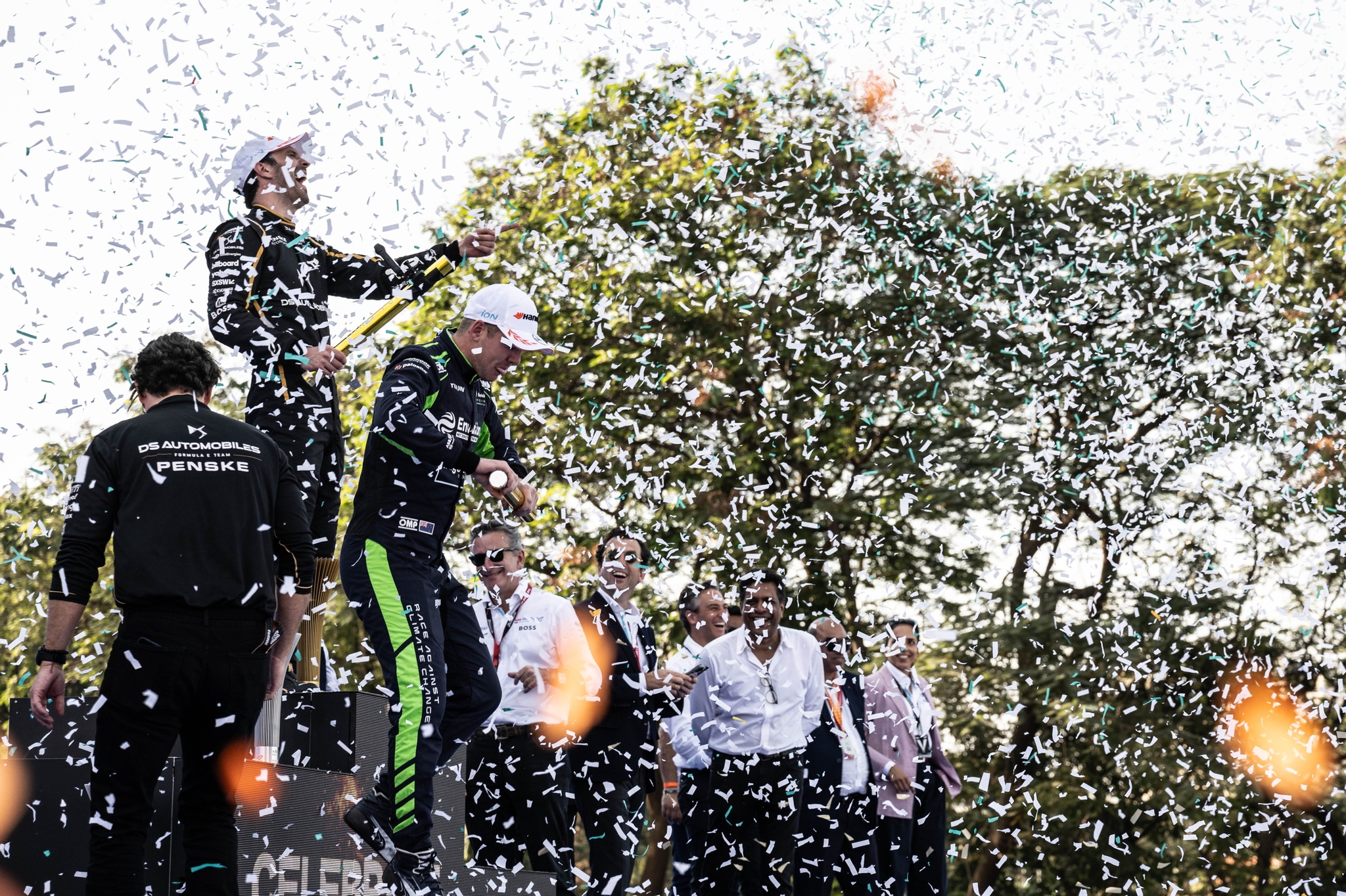 So, actually Vergne finishing fifth and scoring a win and three other podiums in the DS E-TENSE23 stands as a fine achievement, especially when you hold up his results against his outgoing champion team-mate Vandoorne, who scored 51 points fewer and had a best result of fifth in the London ExCeL season finale.
Add into the mix Vergne's magnificent impression of Jarama 1981-spec Gilles Villeneuve's heroics with his own masterpiece triumph in Hyderabad and Vergne had a much better season this than last.
Despite the disappointment there is some hope for the team, even for 2024.
Vergne, often seen as a glass-half-empty character, actually grew more hopeful in his outlook as the season wore on in some departments.
He's often a contradictory soul, juggling clever external viewpoints that often confuse outsiders into thinking he's on the verge of losing faith sometimes.
That is actually a big red herring because Vergne dug deep in 2023 and managed to lift his car and his team into some positions they probably ought not to have been in.
In 2023, his opinions were often forcibly buried and for good reason. He disliked the Gen3 car intensely but he couldn't proffer his feelings freely thanks to the over-cautious brand protection ring that was installed by marketing bureaucrats before the season began.
That was frustrating for a natural opinion maker such as Vergne. But when his team was essentially called out as a cheat at Portland in June he couldn't hold back.
It got him into trouble via a discussion he had with The Race but overriding that was the fact that he and he only had found the voice to express – and therefore defend – his team's reputation when the management didn't.
This was a truly bewildering situation and one of management absence. Perhaps this swung a light on the team's real issue, which was confused control at the top end as multiple faces – Eugenio Franzetti (DS Performance), Jay Penske (owner and team principal), Nicolas Mauduit (deputy team principal) and Thomas Chevaucher (Stellantis Motorsport director) merged together for the first time.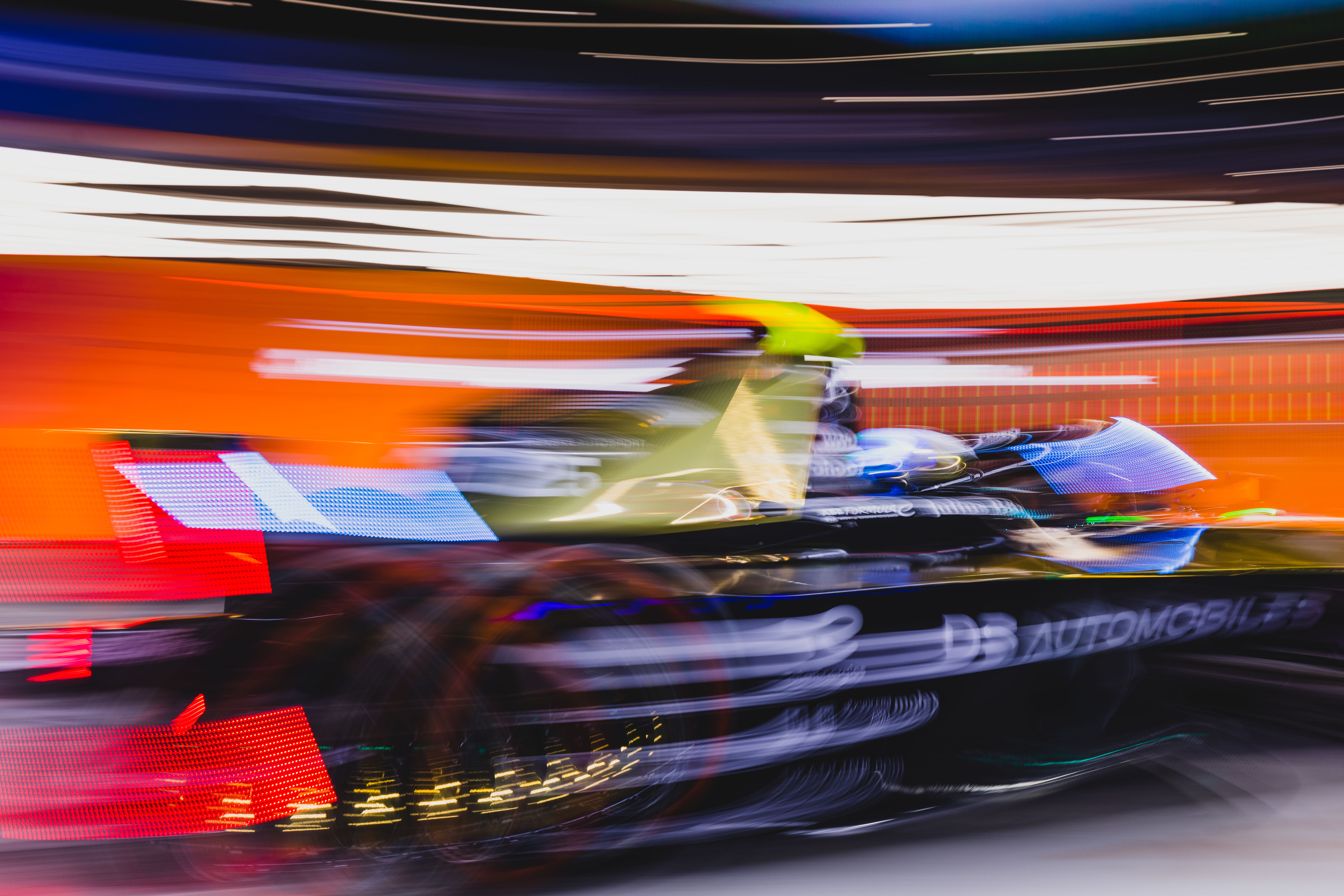 Certainly, from Chevaucher's point of view there did appear to be things that should have been done differently as he told The Race that the different structure of the Stellantis brands from DS to Maserati, and the Penske and MSG operations, was a work in progress.
"With MSG it's a learning curve, we can work together or we can work as four entities," Chevaucher told The Race at the Rome E-Prix last month.
"So definitely, it's not a rigid structure. It's evolving. I will not say on a daily basis, but on a race-by-race basis, because we need to learn to understand how it is to work with two different teams, we have a different structure compared to most of our competitors that we don't have a manufacturer team or a customer team.
"We have two manufacturers supported by the same core development team, which is quite different. I still do think that it's a strength from our organisation."
Chevaucher explained that he had "probably underestimated the challenges that are coming" but said he thought that he was "starting to see the benefit of it".
"My target is for us to be ready in season 10 [in 2024] with a strong structure that will allow both brands and both teams to demonstrate the capacity of our car and our organisations," he said.
How much this evolving process hampered both DS and Maserati in 2023 will probably not be clear until next season when the operations mature into more cohesive existences.
It's hard to know if DS and Maserati can claw back much from Jaguar and Porsche next season. One thing is for sure: that not as much will be read into at Valencia, always a fickle beast of a circuit, as it was in December 2022. The inaccurate expectations that test set disguised the fact the first Gen3 DS package was simply not as competitive as the Porsche or Jaguar.
DS Penske especially isn't quite a sleeping giant, it's more of a rock supergroup that is still ironing out creative differences. Operationally it is sound, ridiculous Portland episode aside. What it needs is stronger leadership and what Chevaucher promises is more scope in knitting together the intelligence of all four companies.
When it achieves that – and given Vergne and Vandoorne have stability and presuming Guenther and Mortara have continuity at Maserati MSG in 2024 – the Stellantis mothership should be able to make it six teams vying for victories on a much more consistent basis.