Despite all its motorsport pedigree and the fact it was taking over the title-winning Mercedes team, the brand new McLaren Formula E operation was never realistically expected to win in its first season.
But it nevertheless must already be looking to the next homologation phase in Formula E after a largely moribund first campaign with Nissan power.
Its options, though, could be limited right up until the Gen4 rules set for the 2027 season come into play. That won't stop its leaders Ian James and co-owner Zak Brown from exploring all avenues of interest, which may also include manufacturers new to Formula E.
It became clear to James, and his 2021 and 2022 title-winning squad, that there were degrees of incompatibility in the alliance it has forged with Nissan. That is undeniable after an end to the season in which McLaren gained just 16 points from the final half of the calendar.
To put that into perspective, the bottom-ranked team Abt Cupra scored the same amount over that period. NIO 333, which was one place behind McLaren in the teams' standings and 46 points adrift over the full season, outscored it by six over the last eight races.
Although publicly the partnership between McLaren and Nissan appears strong, the discrepancy in cultures between the two entities could ensure that this deal is a brief one, with the possibility that it will cease at the end of next season.
It is unlikely that McLaren will become a Formula E manufacturer in its own right in the foreseeable future, although according to Brown it is "something that we've spoken about".
The main reason why that is just lip service at present is because of the financial constraints around that level of commitment for McLaren, an organisation that already has programmes in Formula 1, IndyCar, Extreme E and Formula E, while there also festers a clear ambition to take the company back to Le Mans, probably for 2026.
"For us as a manufacturer, it's a challenge financially for us to make that work for us," Brown confirmed to The Race at a media roundtable last month when asked about McLaren making its own FE powertrains.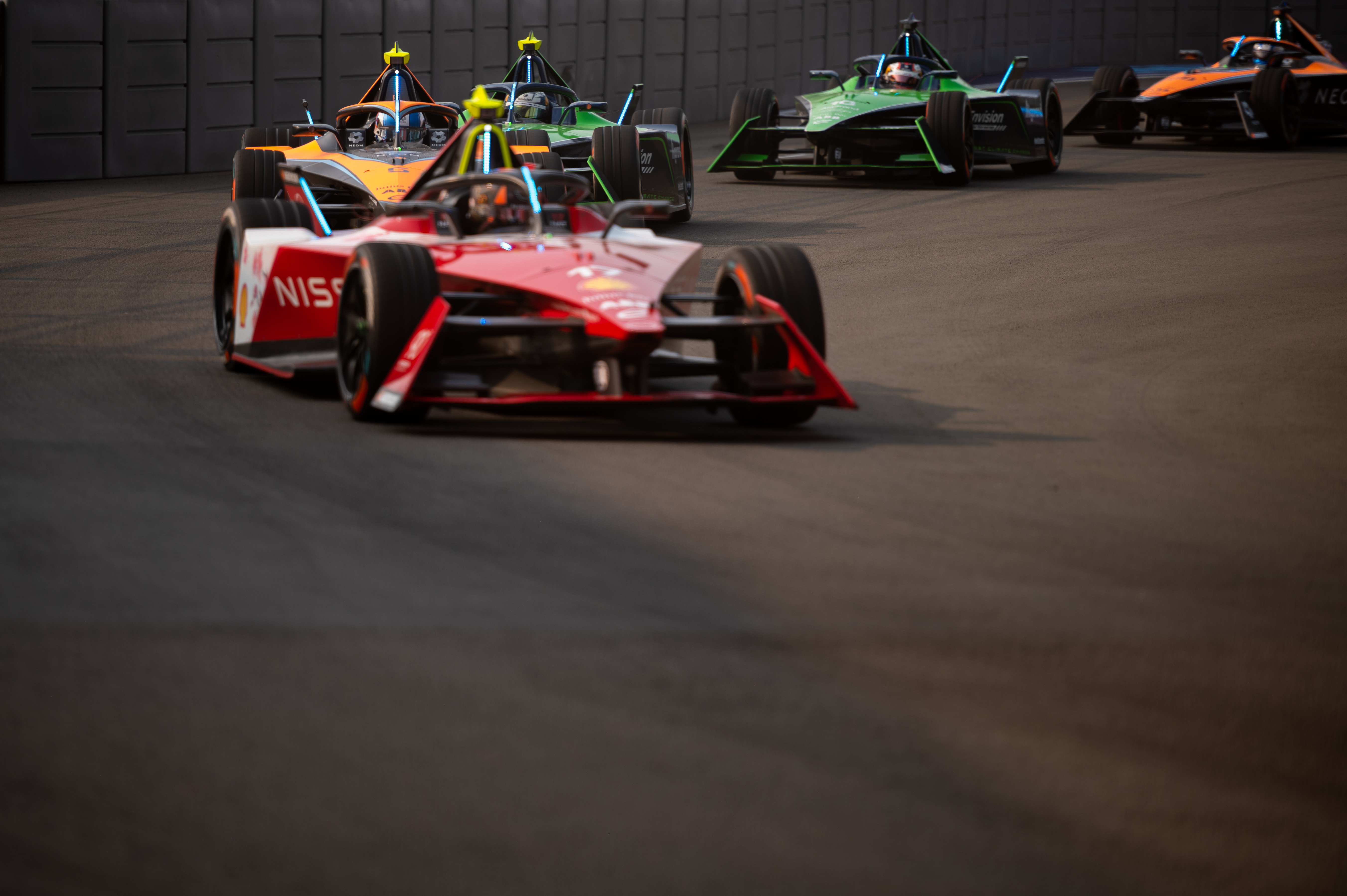 "I think Nissan has done a good job, it's year one in the partnership.
"Ultimately, I think, just like in Formula 1, you can have a customer power unit and win. There are a few disadvantages to not being a works team but nothing that I don't think with great drivers, a great team and a great partner you can't overcome."
The more Brown talked, the more equivocal he got on the subject of becoming an FE manufacturer, saying that he "didn't think it is something that we would do any time in the future" because "the numbers don't work for us in the same way as it does with some major OEMs who have a kind of larger brand play out there".
"I think we did start strong, that's the strength of the team," he added, "and then some of the technical differences started to showcase a bit more, but nothing that I don't think we can catch up on."
Some of what he said would indicate that the Nissan partnership may continue beyond the 2024 season. Yet equally there is known to be doubt about the speed of updates and detail in development that will filter into McLaren, even next season.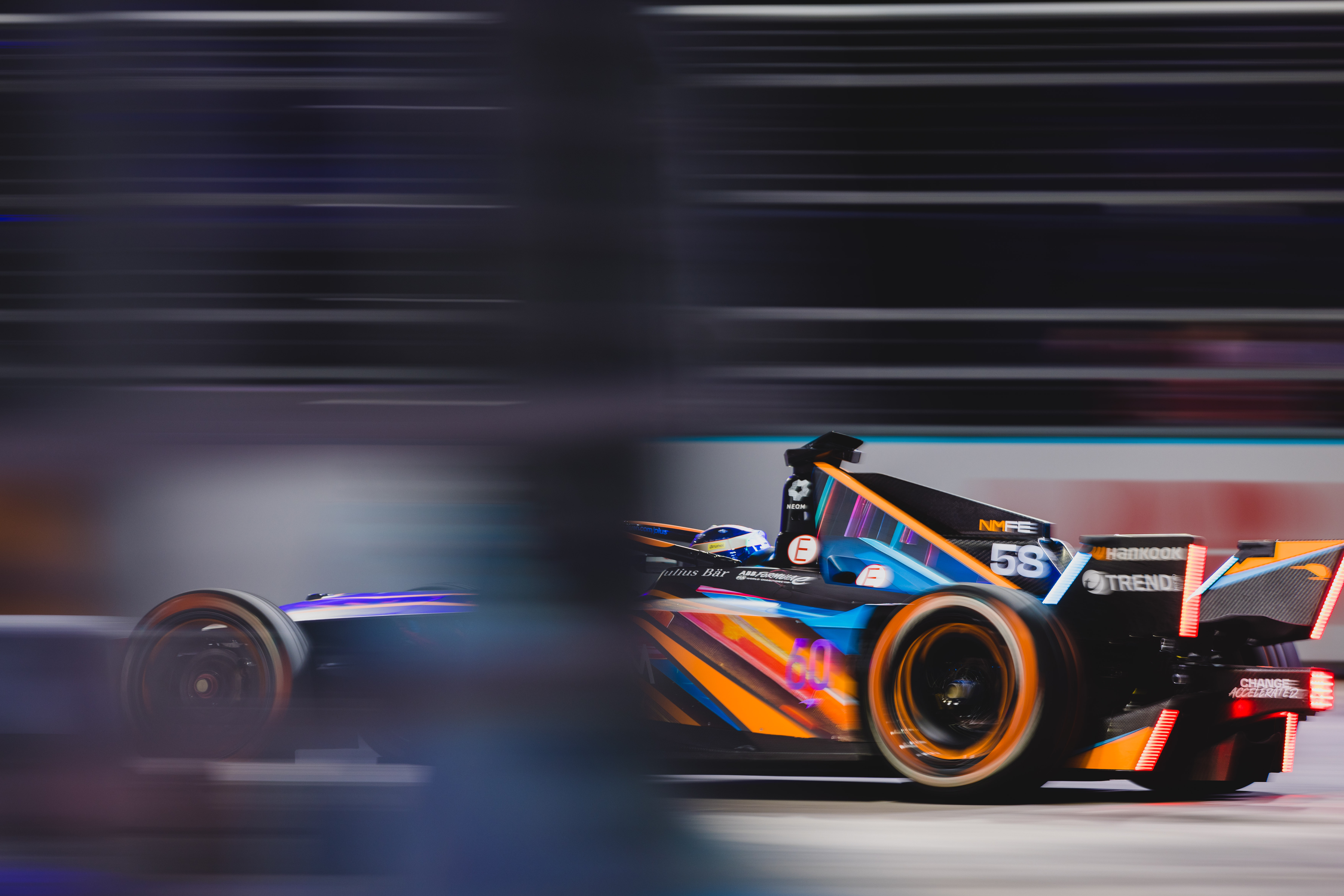 Brown further alluded to options being explored, saying that "anything is possible. Ultimately Ian's role is to make all of the performance-driven, technical decisions, driver decisions."
James himself has been unambiguous in his comments on Nissan, saying that from his side that "one of the key reasons that we partnered with them was because we felt that they were going to be one of the more collaborative manufacturers, especially with regards with working together with a customer team".
And he insists that's been the case.
"I think that's been very much born out over the course of this season," he added.
"So, we're very much looking forward to continuing that journey with them and, for the foreseeable future, that's very much where our partnership lies."
James has earned a reputation in the Formula E paddock as a consummate politician and savvy student of diplomacy. Frankly, he needed to bring out those attributes and hone them further in the second half of 2023.
He'll need to again if McLaren gets anywhere near that poor form again in 2024.
But before that, he will need to make a big decision on if the team shifts its plans for the second phase of Gen3 for 2025.
BIRD DEFINITELY PART OF M
c

LAREN'S FUTURE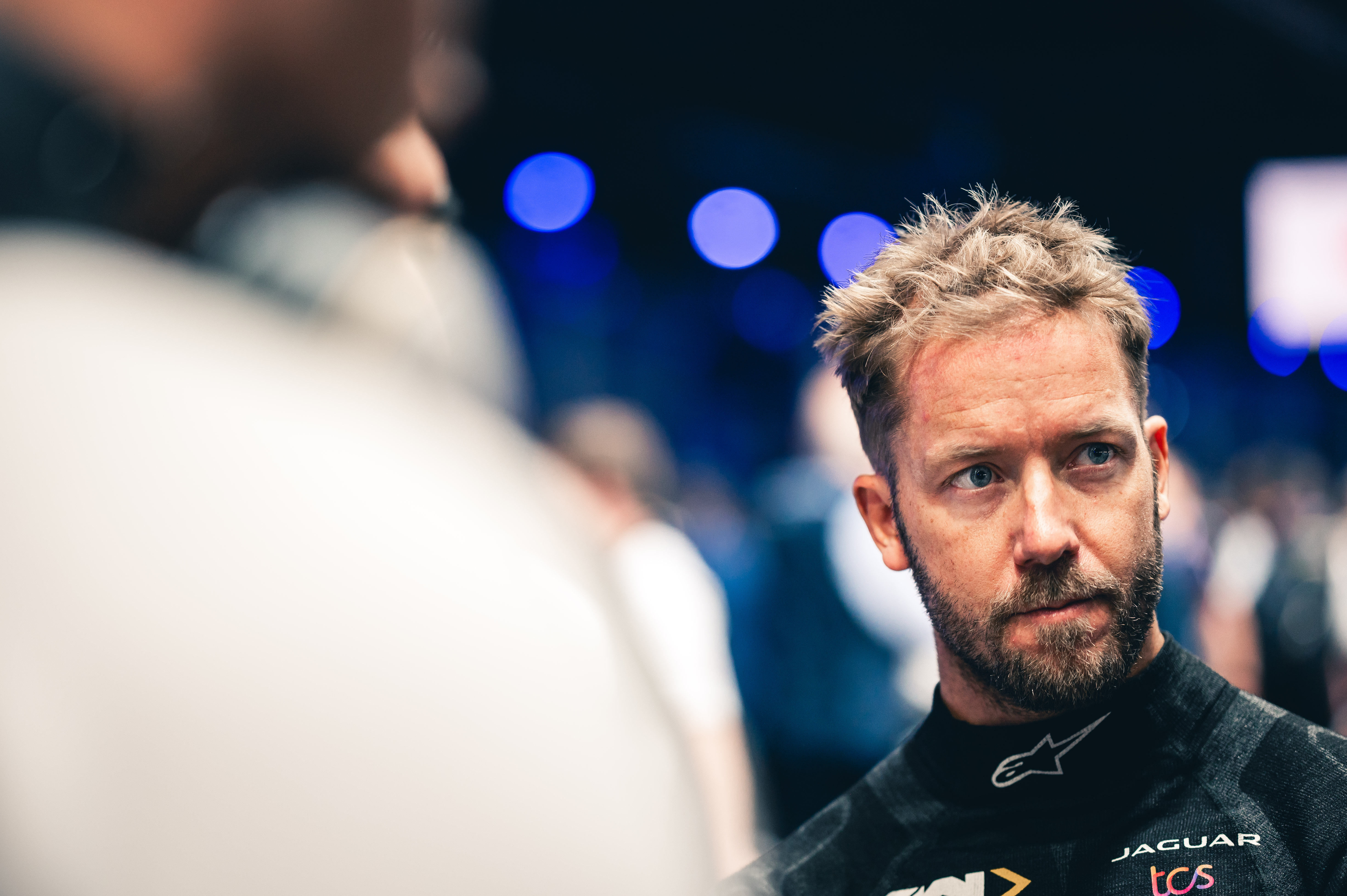 Sam Bird is on his way to McLaren for the 2024 season after a deal was quickly thrashed out last month when it became clear Jaguar would not keep him on in favour of the recently announced Nick Cassidy.
Bird to McLaren is a signing that has surprised many, notably some within the team itself. But its roots came from a long friendship between Bird and Brown, who instigated the interest shown in the 11-time E-Prix winner coming on board.
He will join Jake Hughes in the team after Rene Rast chose to concentrate on a World Endurance Championship and DTM programme with BMW and a BMW affiliate respectively.
Hughes was an early-season revelation but along with the team suffered in the second half of the year. Like Rast, Hughes made some errors, notably in qualifying in Rome, but generally got bogged down in the midfield.
Nevertheless, considering he was a rookie Hughes was a success, showing several flashes of controlled speed, particularly in qualifying in Mexico City, Diriyah and Monaco.
A year ago, Hughes' name was barely whispered in connection with a drive at the team but elements within it, notably James and Gary Paffett, were insistent that he would be a good move.
"I think it was a brave decision to put Jake in the car because he wasn't that experienced," admitted Brown, who is believed to have initially favoured Oliver Turvey or Sergio Sette Camara.
"That was one that, when Ian came to me and said he and the team wanted to put Jake in, I was a bit, 'are you sure?'. I was proven wrong.
"I think Jake's a star, I couldn't be happier with what he's done over the course of the season, but ultimately I defer for any of the racing teams to the team principals to make what they believe are the best decisions for the performance of the racing team."