Rene Rast felt like a man slightly out of his time in Formula E, so much so that those he raced against will not be sorry to see him leave and he will not miss racing in Formula E himself.
That goes against the man that Rast is in a way, because he is one of the most pleasant people you can come across in a racing paddock.
Ultimately though, Rast's often corrosive and self-defeating aggression lost him bucketfuls of points in his two full FE seasons – 2021 for Audi and 2023 with McLaren – and it will be that which leaves unsatisfactory questions when analysing his time in the all-electric series, which officially ended with McLaren confirming his departure for a BMW hypercar and DTM deal today.
The team called Rast an "integral part of the team's successes and learnings as its first season as the NEOM McLaren Formula E Team". It added that Rast "has taken the difficult decision to pursue other opportunities, and the team fully supports his decision".
An announcement that ex-Jaguar driver Sam Bird will replace him won't be far away.
But here's the really counterintuitive part. Rast was very good at driving Formula E cars, whether they be Gen2 or Gen3, to the point where over a single lap he was sometimes one of the top performers.
The reasons why that didn't translate into major podium and race-winning success ultimately rest with him. He occasionally had a car good enough to complete the deals but sometimes it felt like he took the cars hostage, in that he almost weaponised the race formats too much.
A prime example was in Hyderabad in February. Sat in a strong position in fifth position, a full percent ahead on energy over leader Jean-Eric Vergne, Rast slammed into the back of Jake Dennis on a green flag restart, taking both himself and a furious Dennis out of contention.
RAST HITS DENNIS! 😲

Both drivers drop to the bottom of the order!@GreenkoIndia #HyderabadEPrix

— ABB FIA Formula E World Championship (@FIAFormulaE) February 11, 2023
For every Hyderabad there was also a Monaco in 2021 (unnecessary clash with Nick Cassidy), Jakarta 2023 (spun off) and London 2023 (hit Pascal Wehrlein).
Over his two full seasons he scored two podiums at Puebla in June 2021 and at the Diriyah E-Prix this January, scored fewer points than his respective team-mates at Audi (Lucas di Grassi) and McLaren (Jake Hughes). So on the face of it, it all looks quite disappointing.
It often felt inevitable that Rast would find another car or a barrier too often. It was almost as if he was over-egging the aggressive pudding a bit. Like he'd been over-briefed somehow that defending at all costs was the only way in Formula E.
Rast was quickly targeted to join McLaren for its FE debut last summer. He was identified as a key qualifier and someone that could instantly bring pace and technical understanding for the new Gen3 era.
In the team's studies of drivers, he was always at the top of the list. McLaren pursued Rast and to its delight it got him.
His talents started to pay instant dividends at the start of the 2023 season when, with pretty minimal testing, McLaren hit the ground running with a podium (via Rast) and a pole position (via Hughes) in the first three races.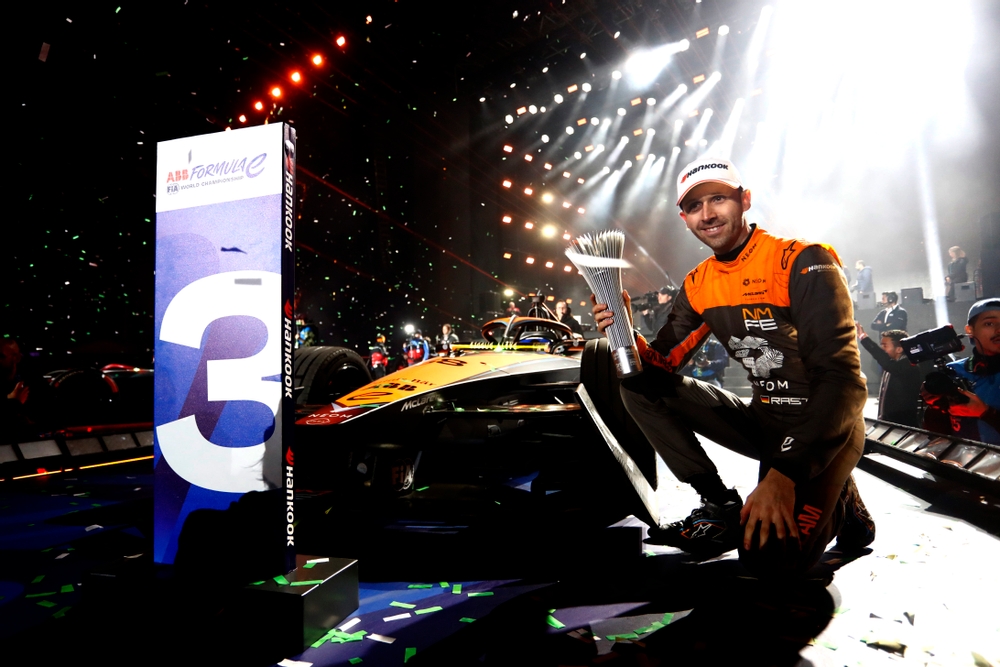 But then the errors came and the simple fact of the matter is that Rast made more misjudgments than rookie Hughes over the course of the season.
"I think nobody is going harder than he is on himself in terms of those errors but at the same time I'm confident that we've got an awesome driver," Rast's team boss Ian James told The Race at Portland in June.
"There are definitely races where he'll have looked back on it, together with us as well, and regret an error in judgement at a particular point in time.
"There are also races where, to be frank, we've almost put him in that position because of the approach we've taken, be it qualifying or what have you. I think we've got to look at that whole picture there.
"He'll be the first to admit that he's somebody that learns and takes his time to get up to speed with a particular format of racing and I think what we're going to be seeing going forward is him getting really more and more comfortable with, not only with Formula E, but I think with Gen3."
That now won't be necessary as Rast's Formula E career is, in all likelihood, over. It was promising but ultimately didn't deliver what it should have.
Undoubtably part of Rast's future thinking, when he put pen to paper with McLaren last summer, was the possibility of a future McLaren LMDh drive. But when that showed little sign of materialising in the next few years, and then BMW came in for him at the start of this year, the future structure of his career took on a more solid footing.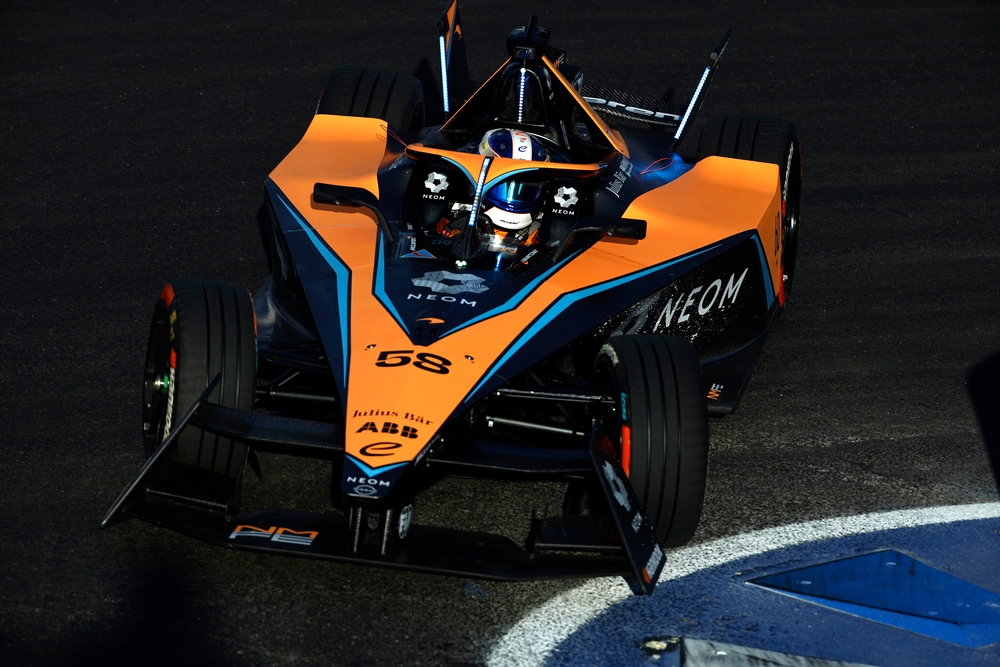 Perhaps the more relevant question now is does Rast care that much?
Of course, on a professional level he will. But the feeling is that he never really enjoyed Formula E, particularly the pack-racing side, not that many of the 22 drivers on the grid actually did relish it, but Rast in many ways is quite an old-school racer and his tastes in what he drives are more catholic than most.
The World Endurance Championship and DTM will suit him, and his prodigious talents, much more. He'll be a happier driver there and perhaps it's best for everyone that with BMW he will return to a type of racing he knows and trusts much more.